There's no good time to be dropped by the most successful team in Formula 1 but Valtteri Bottas might have been better served losing his Mercedes seat to George Russell last year.
Like any kind of bad news, the timing can be better or worse. There's a strong argument to be made that if Bottas had lost his drive for 2021 he'd have lost out in the short-term but would have a better future.
Bottas's stock is lower now than in the summer of 2020, when everything about what Bottas offers was unblemished but more important he had considerably fewer alternatives to pursue as well.
At his best Bottas can beat Lewis Hamilton on Saturdays and even come out on top on Sundays. He proved several times over his first four seasons with Mercedes he can win a few races and ably support Hamilton over the rest of the championship.
At that level and with the harmony Bottas brings within the team, he has been the perfect support act. And the argument for keeping him for this year instead of bringing in Russell sooner was always that Bottas was doing such a good job that Russell probably didn't offer a big enough performance gain to offset the benefit Bottas brought as a whole package.
The point is that for Mercedes and for any other leading team that may need either a capable understudy or a proven race winner, who had the right attitude, Bottas was the gold standard.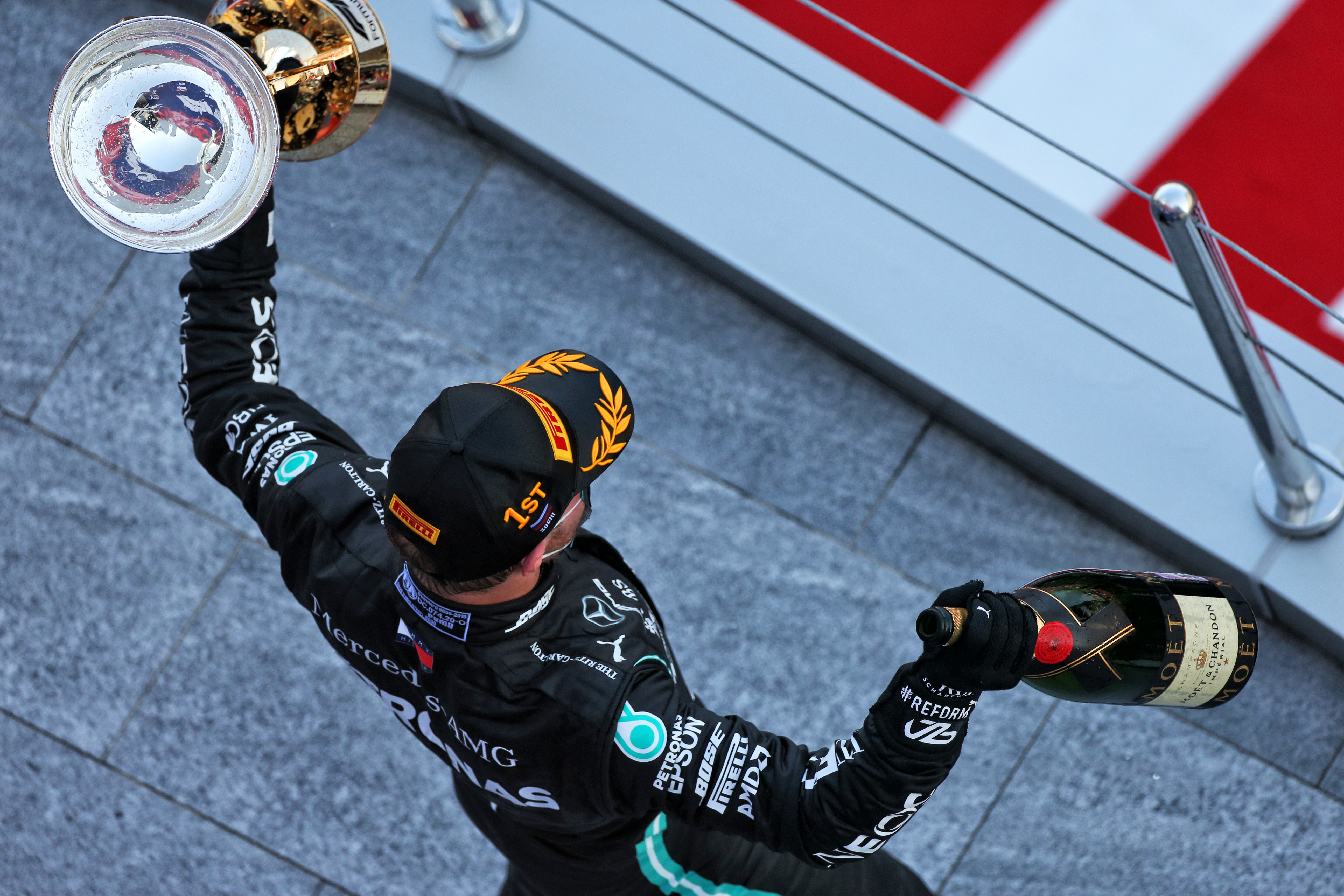 Unfortunately, Bottas has had a difficult 2021 season so far. There have been a couple of things that weren't his fault, like the lost Monaco podium. But Bottas has had a few too many bad weekends like Imola (where he ended up crashing with Russell), Azerbaijan and Hungary, where he qualified very well but then skittled several cars including both Red Bulls at Turn 1.
In Spain his teamwork was even questioned as he failed to move aside for Hamilton instantly, he had a terse radio exchange in France after feeling like his strategy had been compromised and he got "cheeky" in the Dutch GP by briefly taking away the fastest lap and bonus point from Hamilton late on (even though he did back off in the final sector while doing so).
Bottas is still the better of the team number twos among Red Bull and Mercedes so it hasn't manifested itself in a lost opportunity for Mercedes. But the drop in performances is evident and his value is lower than a year ago. That has knock-on effects when trying to negotiate an alternative deal.
But it's the lack of options that made the timing so unfortunate for Bottas. He will, of course, speak enthusiastically at what he can achieve at Alfa Romeo, relish the role of de facto team leader, and hope that the new 2022 regulations provide an instant leap forward. All of that is valid. And the Sauber-run team could give Bottas a new lease of life, which will make it a successful new chapter in his career.
However, it would be naive to think this is the best alternative. It is just what Bottas views to be the best available one.
Bottas might not command one of the four or six best seats in F1 – depending on how many top teams you think there are – but he's a multiple grand prix winner, he's a tremendously good qualifier, and he has valuable experience of F1's most successful team.
As a package, Bottas is too good to be sliding right to the back of the grid and potentially spending his time struggling to get out of Q1. Unfortunately the seats on the grid between Mercedes and his only 2021 options – Alfa Romeo and Williams – were all taken. Alfa Romeo may yet make a big leap in 2022 but the reality the seat Bottas will take is hardly among F1's most coveted.
Had Bottas lost his drive for 2021 the options available to him would have been plentiful. Depending on the timing, everywhere would have been on the cards – except maybe Ferrari, given the team had its heart set on Carlos Sainz over the winter to replace Sebastian Vettel.
Still, had Bottas been available in the early months of 2020, or at least been able to seriously look around, then Red Bull and the other major midfield players – McLaren, Alpine and Aston Martin – would all have been potential destinations.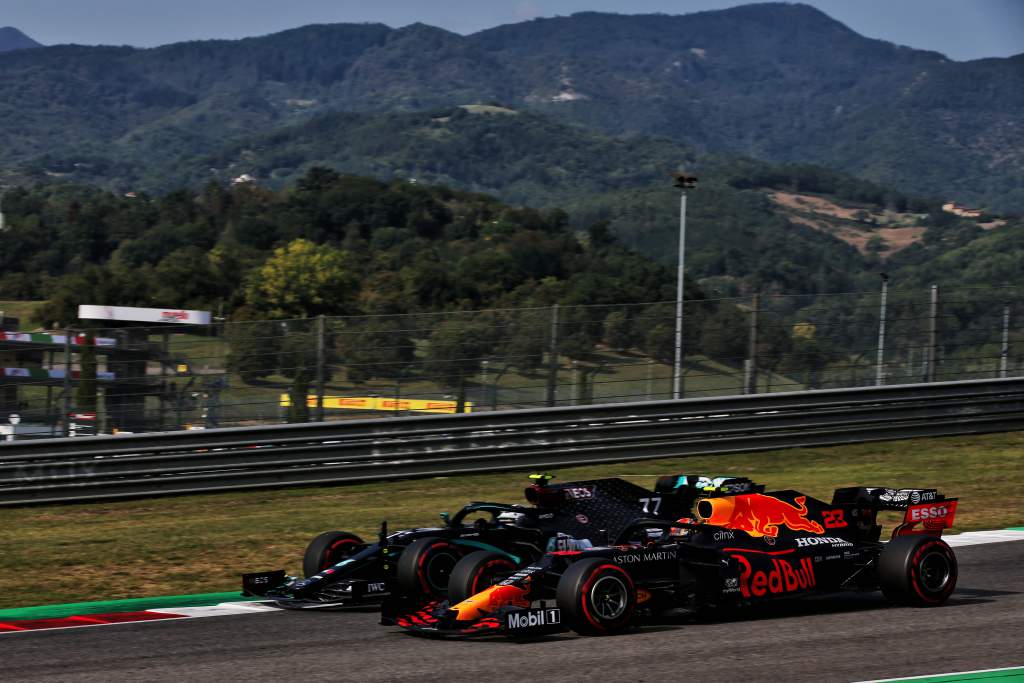 The Red Bull case is actually the simplest to make. For the last two years Red Bull has needed someone to do the job Bottas has been doing well. Who better to do that for it than Bottas?
Theoretically, the same requirement is needed for 2022 but the argument for Bottas was stronger last year, when Red Bull was clearly not interested in promoting Pierre Gasly, Alex Albon was not inspiring confidence, and the only alternatives were Sergio Perez (previously not rated particularly highly) and Nico Hulkenberg (on the sidelines in 2020 and potentially a lesser driver than Bottas).
With Mercedes boss Toto Wolff as part of his management team it seems unlikely Bottas would have been able to orchestrate a move to Mercedes' chief rival but there would have been a case to be made and a seat to chase. That's not really the case anymore.
What about the alternatives? McLaren did commit to Daniel Ricciardo early, Alpine ultimately chose to bring Fernando Alonso back from his sabbatical and Aston Martin moved for the displaced Vettel. All those options may have still been preferred to Bottas, it's impossible to say. But it's highly unlikely Bottas would have been instantly dismissed by all three teams.
It all comes back to timing but if Bottas was potentially available soon enough, who knows how it would have transpired.
The point is that whether it was Red Bull or a better midfield landing ground like Alpine – which Bottas's management did have contact with – or Aston Martin, there were a lot more options open to Bottas than there are this time. So he's, unfortunately, losing his Mercedes drive at a time that means he has an enormous shift in career prospects.
As an aside, if you want to really disappear down the rabbit hole then consider what would have happened without the onset of the COVID-19 pandemic – that fast-tracked several of the aforementioned moves, so without it Bottas's options would have probably opened up even more…
This isn't to lament the chance that Bottas has lost a Mercedes because he has had a good run there and it's turned him into a multiple grand prix winner. He's had a few cracks at the championship and has fallen slightly short of the standard required, especially up against a driver like Hamilton.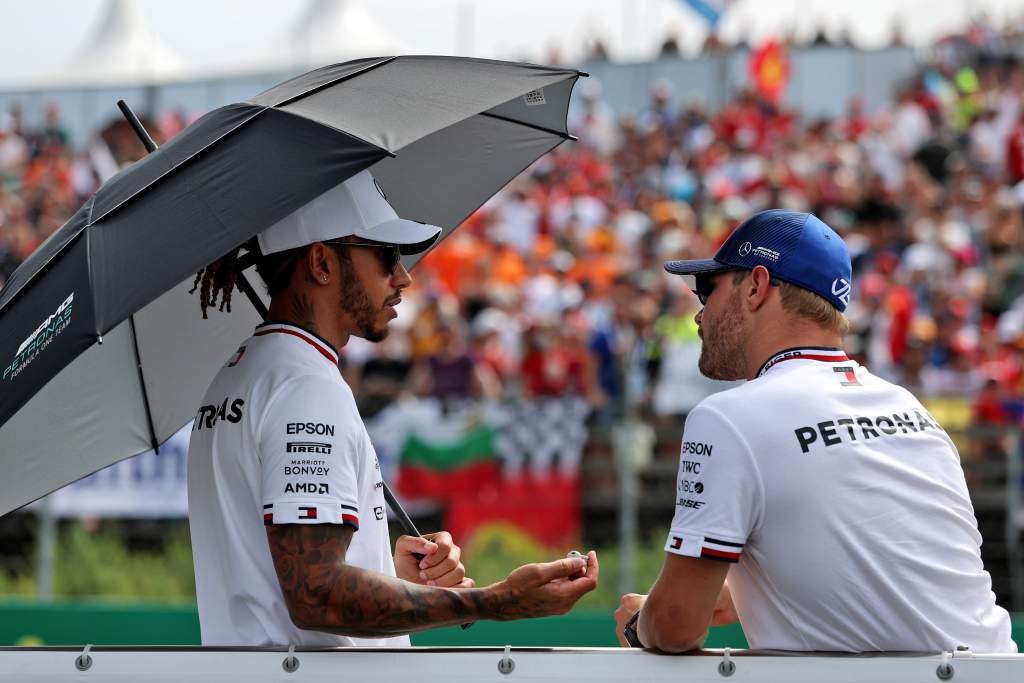 Bottas has had a great chance. Does that mean he is not deserving of another opportunity to succeed in Formula 1? No. Can it work out well for Bottas? Absolutely, if not instantly then maybe longer-term. And in any case, it's good that Bottas will stay on the grid.
But it should be a better team that he's going to. With no disrespect intended to Alfa Romeo, it is not a team that matches where he is at in his career.
Losing his drive a year earlier may have been better for Bottas after all.