Mercedes boss Toto Wolff says outgoing driver Valtteri Bottas "would absolutely have deserved" to stay with the Formula 1 team had he been picked over George Russell for 2022.
Bottas will move to Alfa Romeo on a multi-year deal next season with Russell poised to be announced as his replacement alongside seven-time world champion Lewis Hamilton.
The world champion team has opted to pay tribute to its outgoing driver before announcing his successor.
Bottas has won nine races so far in his five seasons with Mercedes, finished runner-up in the drivers' championship twice and helped the team to four consecutive constructors' titles.
"This hasn't been an easy process or a straightforward decision for us," Wolff said.
"Valtteri has done a fantastic job over the past five seasons and he has made an essential contribution to our success and to our growth.
"Together with Lewis, he has built a benchmark partnership between two team-mates in the sport, and that has been a valuable weapon in our championship battles and pushed us to achieve unprecedented success.
"He would absolutely have deserved to stay with the team, and I am pleased that he has been able to choose an exciting challenge with Alfa next year to continue his career at the top level of the sport.
"When the time comes, he will leave us with huge goodwill from every single member of the team, and he will forever be part of the Mercedes family."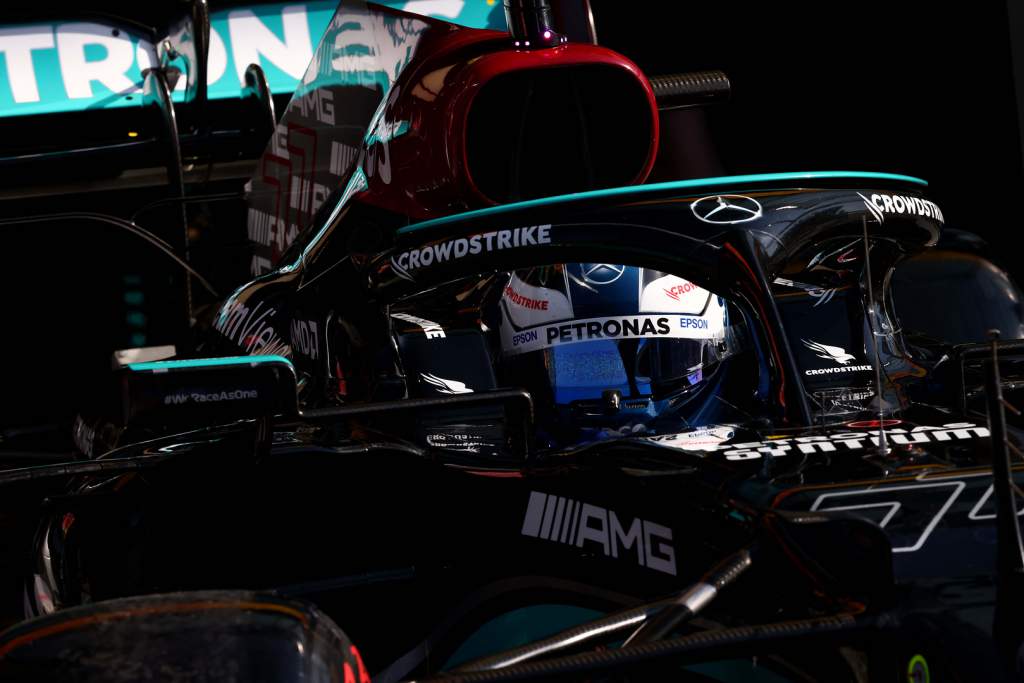 Bottas has struggled to match his previous successes at Mercedes in 2021 with only one pole position and no victories so far.
He did regain third in the championship from McLaren's Lando Norris by finishing third in last weekend's Dutch Grand Prix though and is outscoring Red Bull's second driver Sergio Perez by 15 points, which is crucial in the constructors' championship.
Bottas said trying to close out his final season with the team's eighth title is the "biggest challenge" he and Mercedes have faced together.
"When I look back on my time with Mercedes, I want to be able to say that I squeezed every drop out of this opportunity and left nothing on the table and I want to make sure that we finish our time together as champions," said Bottas.
"It has been a privilege and a great sporting challenge to work with Lewis, and the harmony in our relationship played a big part in the constructors' championships we won as teammates.
"Later this year, the time will come to say goodbye. That's not for now, but I would like to thank Toto and the team for the respect in how we took the decision together.
"I am really pleased to have chosen my new challenge with Alfa Romeo, an exciting and iconic manufacturer, and by the opportunity to help lead the team forward up the grid.
"I'm as hungry as ever to race for results and when the time comes, for wins. But for now, my mission is clear: maximum attack for Mercedes, all the way to the final lap in Abu Dhabi."