Of all the things McLaren's Formula 1 debutant Oscar Piastri hoped to learn during his enforced racing sabbatical last year, developing a thicker skin probably wasn't one of them.
Last year, over the months that spanned his eventual move from Alpine to McLaren, Piastri often let others do the talking. Whether it was criticism from jilted Daniel Ricciardo fans, disgruntled senior figures at Alpine, or whoever, he kept his head down.
His approach will not change in 2023. Piastri will let his driving speak for him as he bids to establish himself in F1, starting with this weekend's Bahrain Grand Prix.
"In my mind, the best way to get people on your side is to win, or do well if you're not in a position to win," he tells The Race in an exclusive interview.
"I think that's kind of a side effect of doing that. But also, time is great and heals a lot of things.
"So, whatever happened last year, certainly I'm seeing a lot more renewed energy for the start of this year and for myself going racing, which has been nice.
"I'm just looking forward to going back racing again. And if people like me, they like me, if they don't like me, they don't. That's not really up to me.
"I think, especially in the last sort of six or eight months, I've become a bit more robust in what people say about me."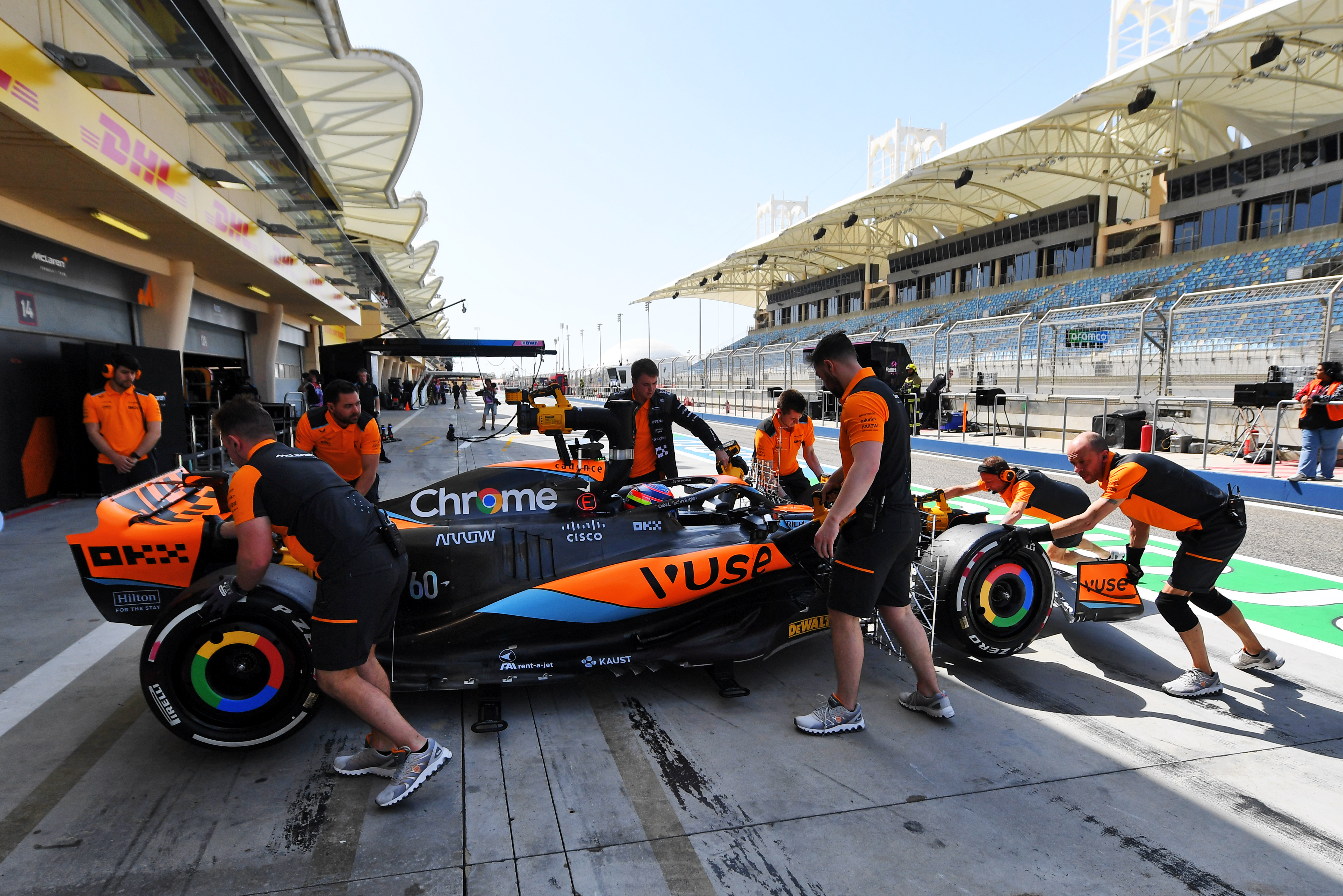 Piastri could have stepped up to F1 with a different team at a different time. He could (should) have been on the grid already in 2022. That year out cost him a little race sharpness and a little shine as the young driver outside F1. The McLaren move proved it has not killed his career momentum but it did disrupt it.
But Piastri places no more pressure or expectation on himself than any normal rookie might. Though he will want to race like 2022 never happened, there's no sense in putting too much emphasis on that. The year was what it was. He has tried to make the most of it. And he still has all the same merits as he did when he was riding the crest of the wave of a hat-trick of titles three years in a row.
"I don't think there's really any urge to try and prove stuff to people," he says.
"The good thing about winning championships is they never go away. So, they're still there on the record. They might be a year older now, but they're still there. And still the most recent thing I've done.
"Even with the year out, I've been able to still learn on a lot of fronts. And I think there's been things I've been able to see from the outside that I wouldn't normally have the opportunity to see as well.
"So, it has not been a wasted year. Definitely not. Of course going racing would have been better but that's not how the cards fell.
"I've just got to go out and enjoy being an F1 driver, because it's a pretty cool experience, and I'm just excited to go to go racing again. That's what I'm looking forward to most.
"So that's the first thing, and [the second is] just do everything with the right processes from the start and do everything the right way.
"That, I think is the way I've gone about all my racing.
"As long as I continue that and focus on doing things the right way, rather than just the outcomes, then we'll be in good stead."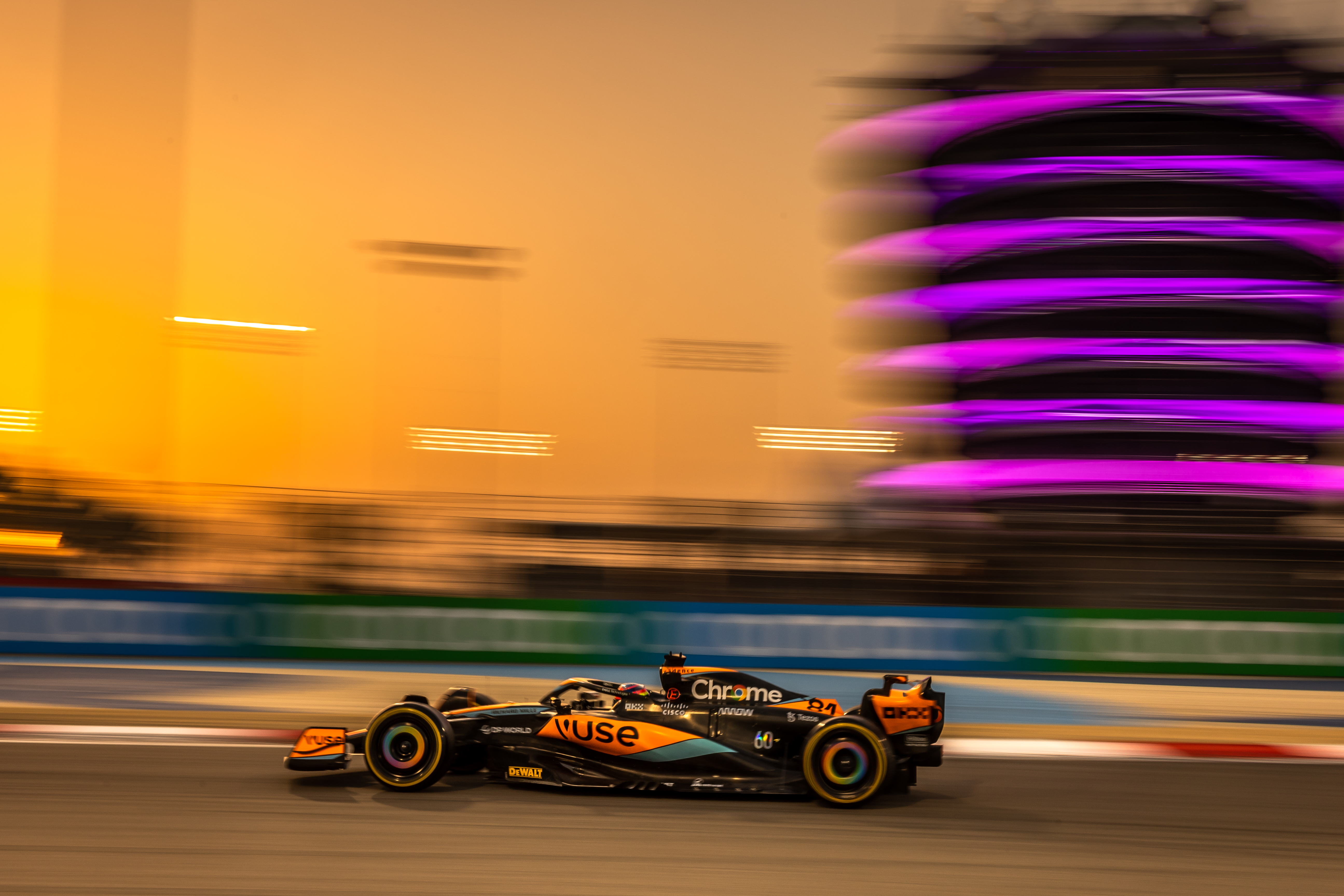 Piastri knew he would not have a 2022 F1 drive by the summer of 2021. So, in a sense, he has been preparing for this for over a year and a half. But the intensity stepped up when he was finally released to join McLaren at the end of last season. And he says he only really felt "well and truly into the swing of things, and getting well into my F1 journey" once he came back from Christmas and McLaren started to rachet up both driving preparation and his commercial work.
The start of this season will test the logic Piastri has had since his Alpine reserve driver role was announced in late 2021 – mainly that he would make himself as prepared for F1 as possible with his non-racing work and then just "slot in the driving".
He is not race-sharp after his year out but he is driving-sharp, thanks to plenty of 2021 and 2022 car mileage. Piastri was even in a 2021 McLaren earlier this month and he says this has been a useful process just to be as familiar as possible with the speed of F1 cars if not the exact characteristics.
Given what his predecessor went through, and the fact Norris has spoken extensively about McLaren needing to improve the handling characteristics of its cars, it could be a daunting task for Piastri to really master the MCL60 early. Early success may come down to how compatible his driving is to what the car needs – but adaptability has been one of Piastri's great strengths in the junior categories, which is a good sign.
"There's always going to be things that come more naturally or less naturally," he says.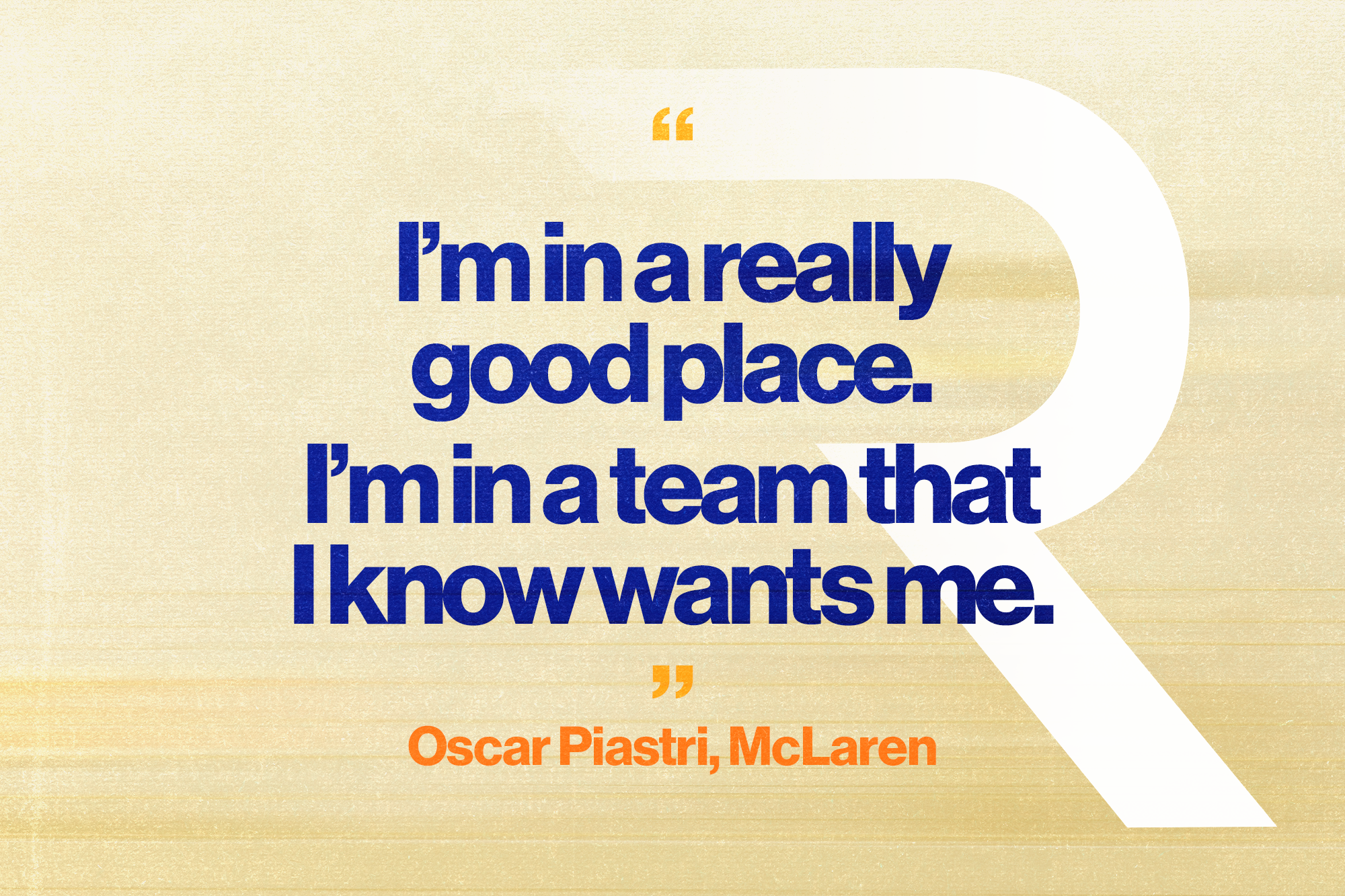 "And I think for me, the beauty of my rise to F1 has been that I've always had to change car. Since I went into single-seaters I've never driven the same car for more than a year. Even when I did Eurocup the car changed between my two seasons.
"I've always had to adapt through my career. And going from especially the Eurocup car to the Formula 3 car was a very big shift in driving style for me.
"There's definitely some things that are different, there are some things that do come a bit more naturally in the McLaren car, I would say.
"But for me, it's been just part of the normal process of adapting to a new car."
One of the obvious conclusions from Piastri's junior career is that he's had success at every level. But there has long been a feeling that he has excelled as the cars have got quicker and asked more of their driver.
Piastri says he agrees with that "to an extent", although he rates his Eurocup season better than his F3 campaign. A new car in that second Renault season, carbon brakes and 18-inch tyres in F2 – these are all things that Piastri was able to adjust to and thrive with.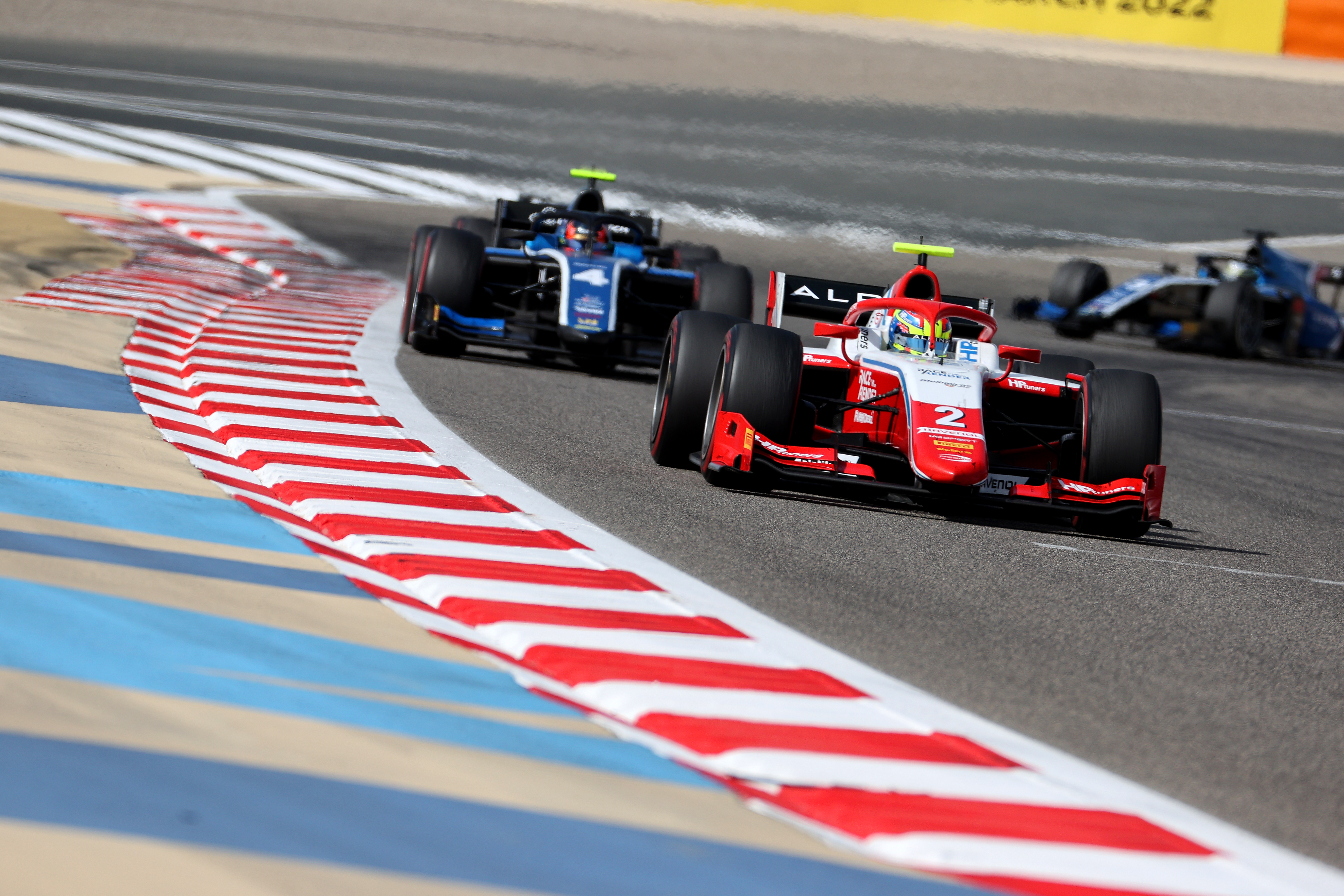 There is a theme of Piastri showing the natural ability and the intelligence to both quickly grasp what a car needs and properly adapt to that, and that could play very nicely in F1 where there are many tools at a driver's disposal to move the car balance around on-track, not just make set-up changes off it. Piastri is optimistic but is taking nothing for granted.
"It ebbs and flows a little bit, but I think certainly Formula 2 for me that was the season where I really put everything together," he says.
"And I kind of felt like I was peaking at the right time. So, I think going into F1, I've got good confidence with that, even with the year out.
"Those kinds of things always seem to play in my favour, I would say.
"F1 having different things you can change on the steering wheel, for example, changing the diff, the brake shapes and stuff like that.
"All of those things that you have the freedom to change, that will help me just being able to suss out those extra areas.
"But at the end of the day, there's no substitute for doing the basics right.
"It [his adaptability in junior categories] probably bodes well, but I don't think it's a given."
One of the big questions is why Piastri should be expected to cope with a car/team that Ricciardo was so badly exposed by, when Ricciardo is an established grand prix driver and multiple race winner?
Their circumstances are very different. Ricciardo had certain habits honed over years driving other cars that very clearly didn't gel kindly with the McLaren. And it was either perfecting that preferred style or Ricciardo's inherent make-up that meant he could not adapt as well as Norris could.
One of the many honest admissions from Ricciardo over his two-year struggle at McLaren was that he had never had to really deconstruct his driving and fully understand what he was good at. For better or worse, that was a journey he went on with McLaren.
But Piastri arrives much fresher, without any potential 'bad habits' as far as its machinery goes and also with a pretty good grasp of what he's good at – and a history, albeit in junior categories, of being able to improve his weaknesses.
"It changes depending on the car, and also it changes depending on the team-mate, because I think every team-mate I've come up they've always got their own strengths and weaknesses, too," he says.
"Sometimes what you thought was a strength is maybe more neutral against someone else. But then an area that you thought was neutral might become a strength.
"I think I know pretty well where my strengths and weaknesses are. But I've also got confidence that one of my strengths is probably being quickly able to change what is weak.
"I think that that ties into one of my strengths. Like I was saying, it's something I've had to do throughout my career so far.
"So, I think that's something I'll hopefully carry forward."
There are only so many times Ricciardo and Piastri can be compared before it becomes entirely meaningless, and we're very close to that threshold already. The better yardstick for Piastri is not the man who has left but the man currently in the team: Norris.
He was the last rookie to join McLaren and after ill-fated McLaren careers for previous newcomers Kevin Magnussen and Stoffel Vandoorne (pictured below), it would obviously be a success if Piastri can emulate the young Briton.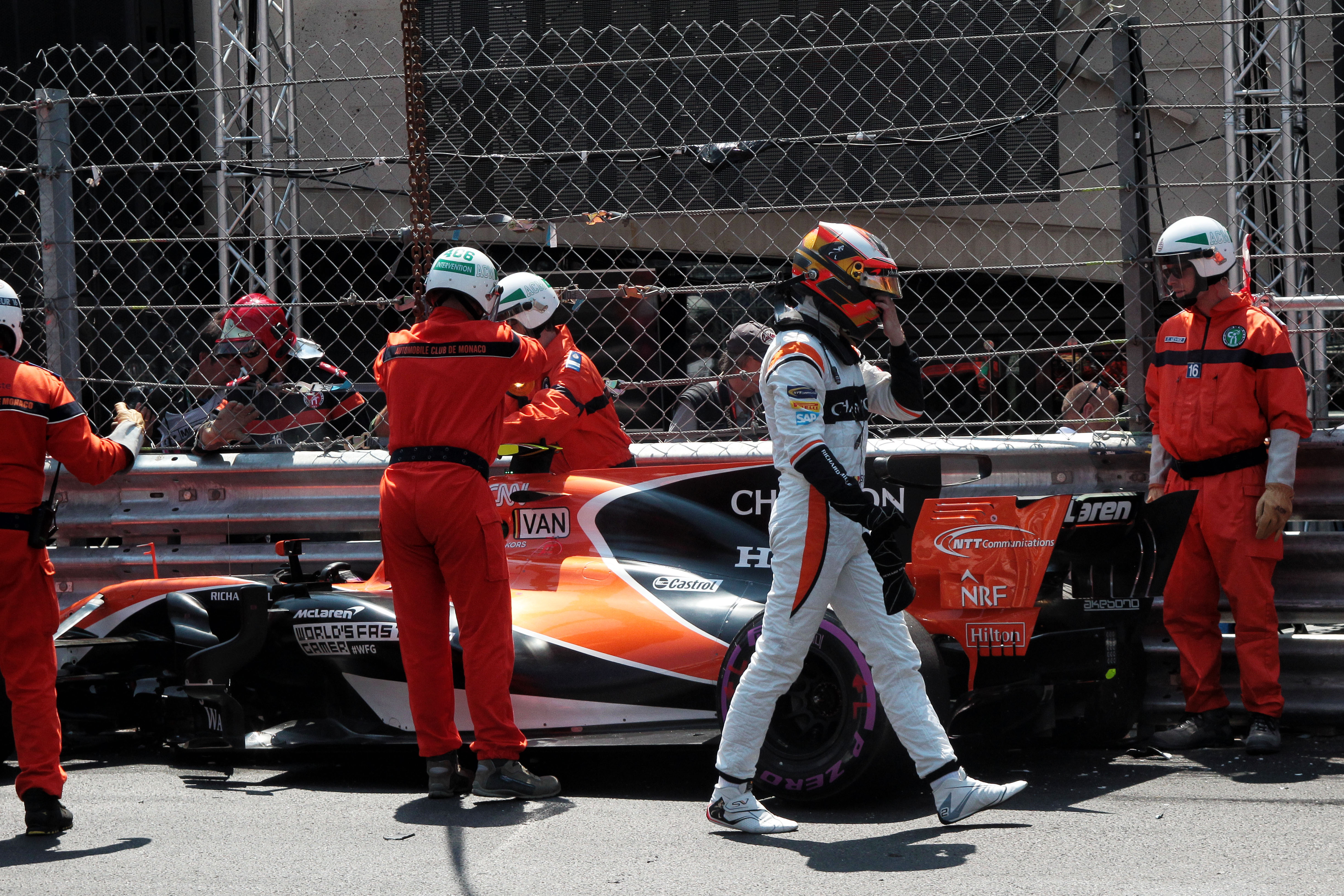 "The way that Lando integrated himself in the team and started his career with the team was very strong, and certainly something I'll be aiming to replicate myself," says Piastri.
"I think obviously there's a few different circumstances surrounding our debuts.
"But I think it's certainly something that I can look at as a very good reference. Having Lando, in general, as a team-mate is going to be a good reference."
If this move works then the reward could be huge for both Piastri and McLaren. If Piastri is as good in F1 as he's looked in previous categories then it'll be a blockbuster young line-up.
The high upside is exactly why McLaren is betting on Piastri. That is reflected in how hard it chased him, which was a contrast to the ambivalence Alpine seemed to have when it was dangling Piastri on a string.
Alpine thought Piastri might eventually be its future. McLaren thought he could be part of its present. That desire to have him onboard was a big influencing factor in Piastri choosing where he will ultimately make his debut.
"It was a great feeling to have a team like McLaren show that passion and that energy to have me in their team," he says.
"And like I said, that was a massive factor in why I wanted to join the team.
"I feel like I'm in a really good place. I'm in a team that I know wants me.
"And I'm just really looking forward to getting stuck in."