We can never resist the temptation of the fool's errand that is attempting to rank the Formula 1 teams after pre-season testing.
Any attempt to do so must be viewed with the understanding that it is a snapshot of the perceived order now, not an emphatic prediction for the Bahrain Grand Prix.
Our journalists factored in raw speed, long-run pace, trackside impressions and feedback from inside the teams, then read between the lines, and then made some educated guesses to try to determine the differences between the testing leaderboard and reality.
This ranking is therefore based on the evidence of the past few days. Things can change between now and the opening race as teams dig into their packages more and some even ready their first big updates of the season.
10. Williams
Test result: 9th
Best laptime: 1m32.549s (Logan Sargeant)
Laps completed: 439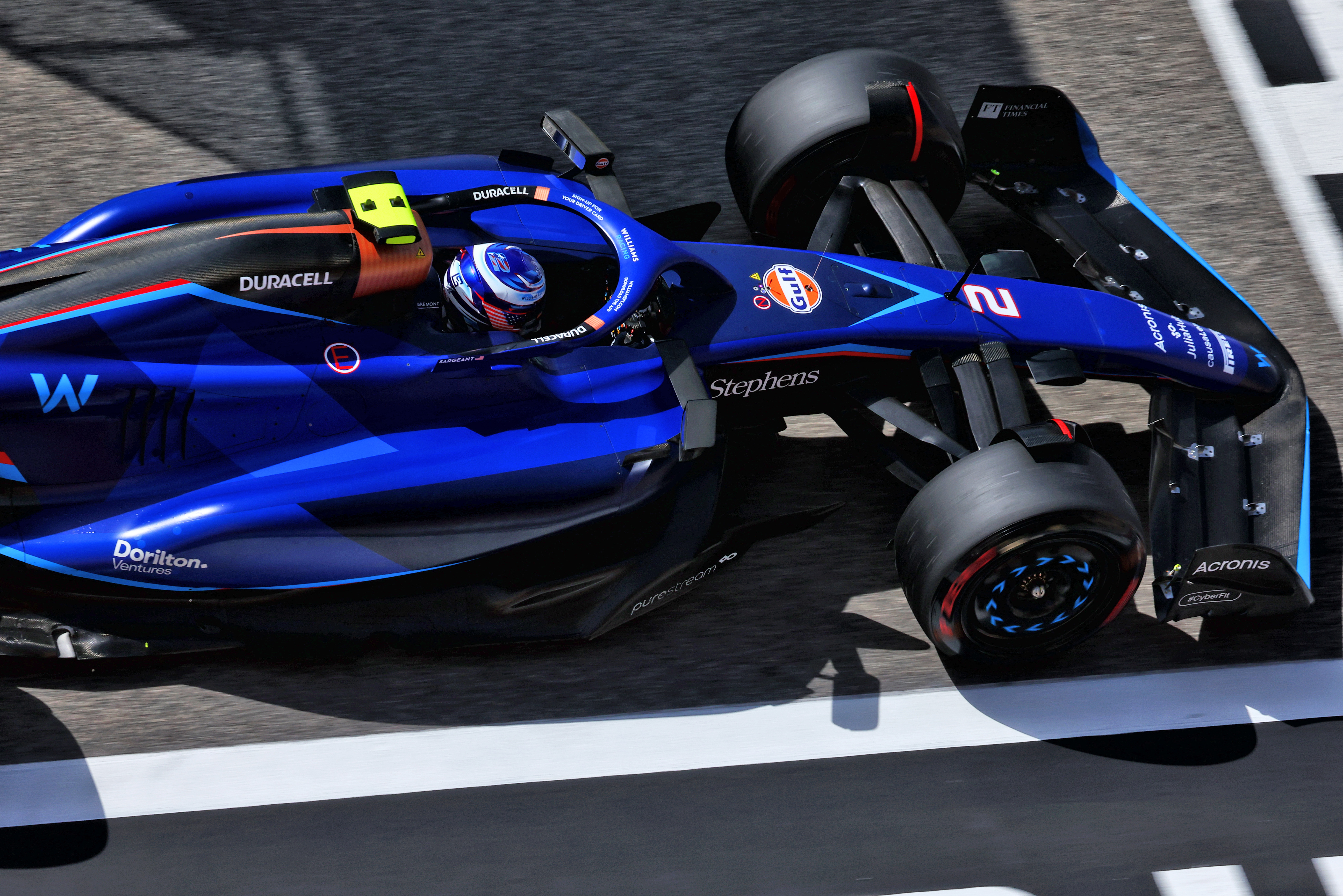 The Williams looked to be a good, solid platform for the season to come. But it's no surprise to see a car produced by a team that recently shed its technical director and head of aero being a little deficient in terms of downforce and therefore pace.
But the fact the car worked well, even if it wasn't especially quick, is a reason for optimism. Doubly so given the need to create a car that's a little less condition-sensitive in terms of the wind effect, with the FW45 appearing to be a decent starting point.
As Alex Albon said, "we're definitely in a better position in comparison to this time last year".
Williams was also second in the laps completed charts, meaning if it has used its time well it should at least be one of the best-prepared teams heading into the Bahrain Grand Prix weekend.
9. M
c

Laren

Test result: 8th
Best laptime: 1m32.160s (Lando Norris)
Laps completed: 312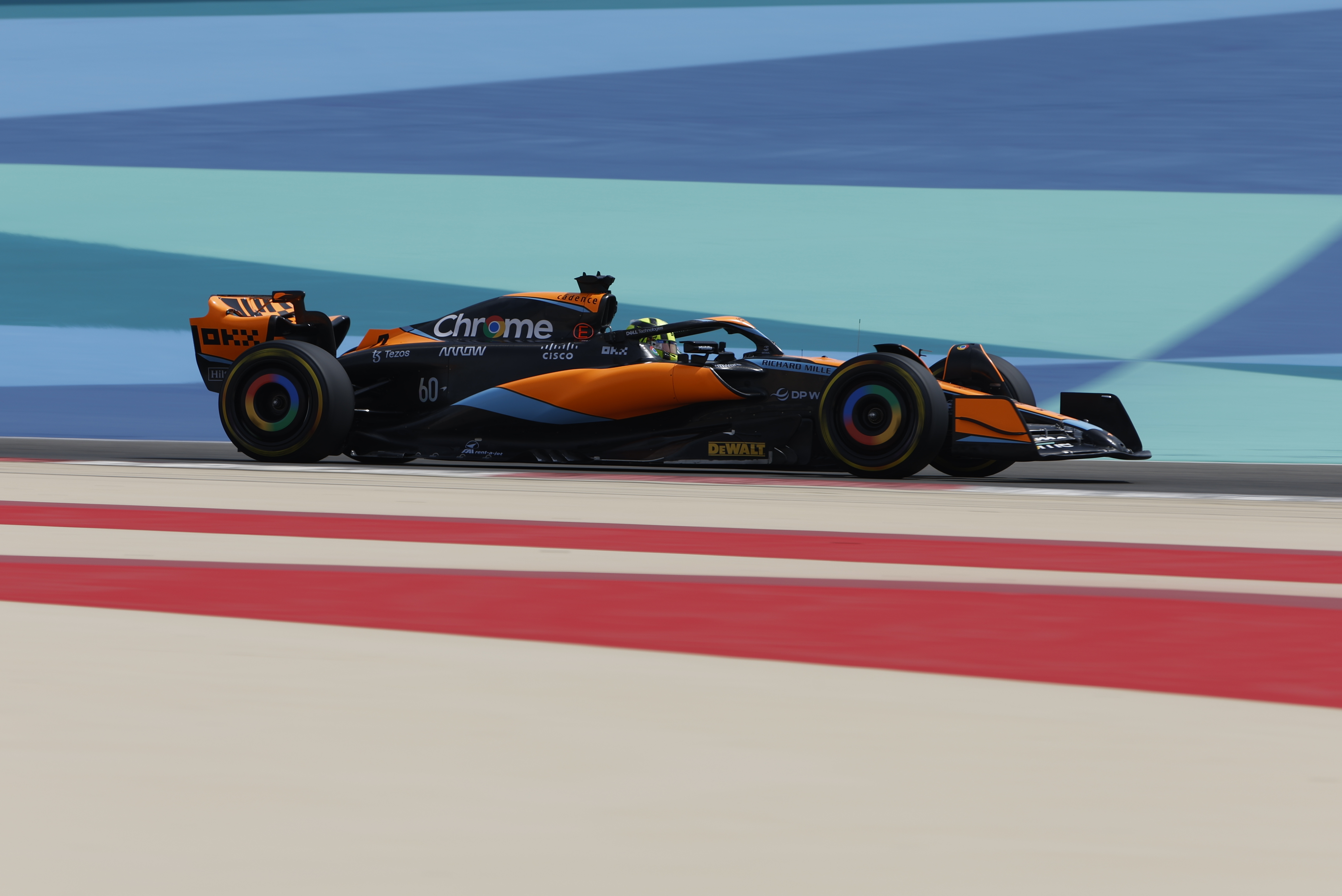 McLaren is the least-prepared team after testing, completing comfortably the fewest laps and with what appears to be one of the weaker cars in terms of both pace and on-track poise.
Part of this was to be expected given McLaren's downbeat tone and the public acceptance that it has missed its aerodynamic efficiency targets. It has a major upgrade planned for the fourth race of the season that, according to team principal Andrea Stella, includes "a couple of components where there's quite a bit of laptime sensitivity".
But there were other problems, too. The car as it is looks the least well-balanced of the 10 cars, Lando Norris admitted the car feels similar to last year's "knife-edge" machine and there was a running battle to keep the inner-front wheel fairings intact.
Everything, therefore, points to a slow start to the season.
8. AlphaTauri
Test result: 5th
Best laptime: 1m31.261s (Yuki Tsunoda)
Laps completed: 456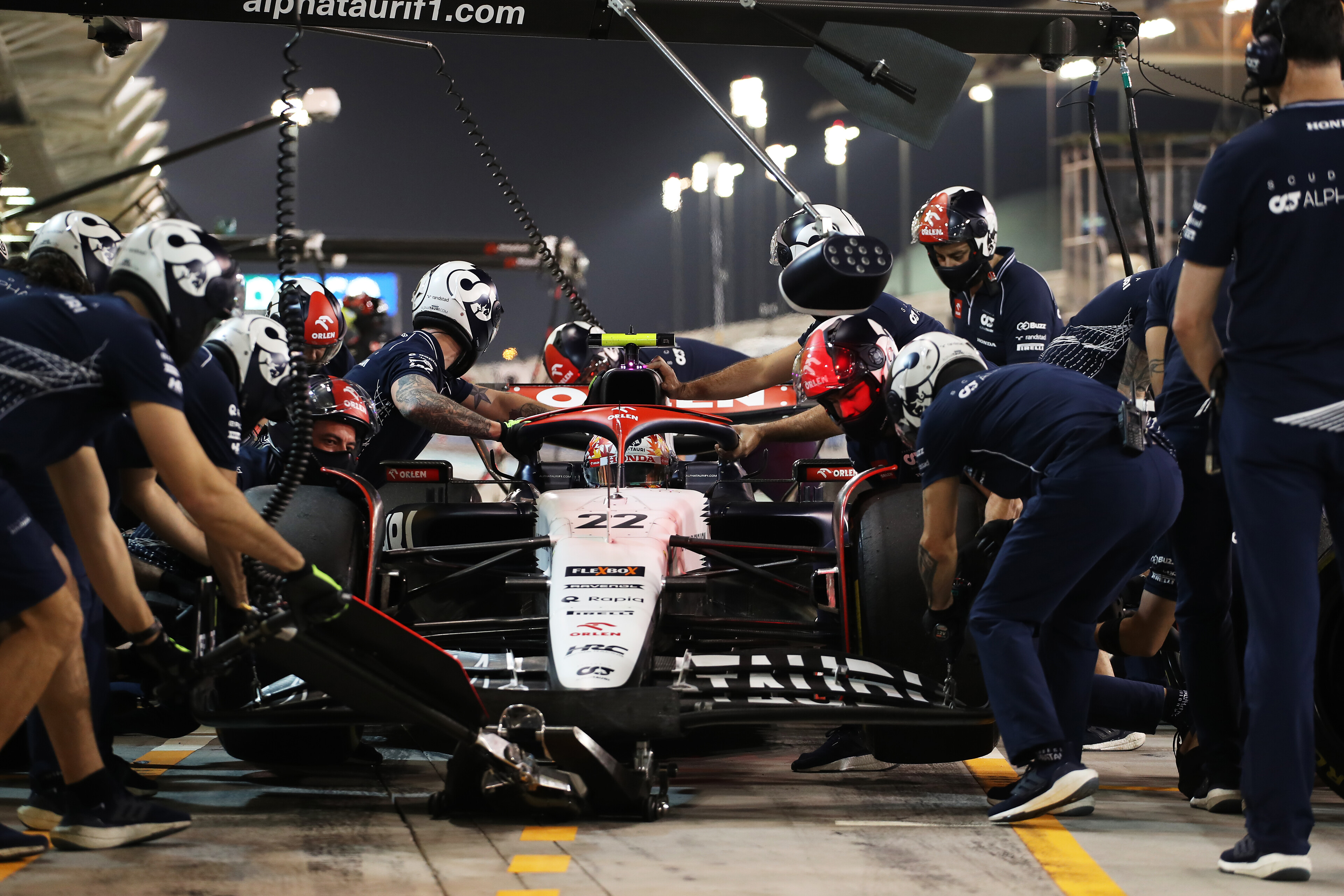 AlphaTauri's pace looked troubling until Yuki Tsunoda banged in a quick lap on the final evening using the grip of the C4 Pirellis.
We have to be careful not to be swayed too much by what could have been a deceptive low-fuel run and AlphaTauri is probably at the back of the midfield – but perhaps not the back of the pack entirely.
It appears to have made a step in tackling last year's lack of grip in the high-speed corners, but there's still a big question mark over its performance in the slow stuff. While there's still a hint of understeer in the quick corners, it looked a handful into the tighter turns.
With technical director Jody Egginton referring to set-up experiments, some of which "yielded results that were not quite as expected", it's clear something isn't quite correlating as anticipated for AlphaTauri.
On the plus side, no team managed more laps, which should ensure it's able to make the most of what appears still to be a limited car at the start of the season.
7. Haas
Test result: 6th
Best laptime: 1m31.381s (Kevin Magnussen)
Laps completed: 415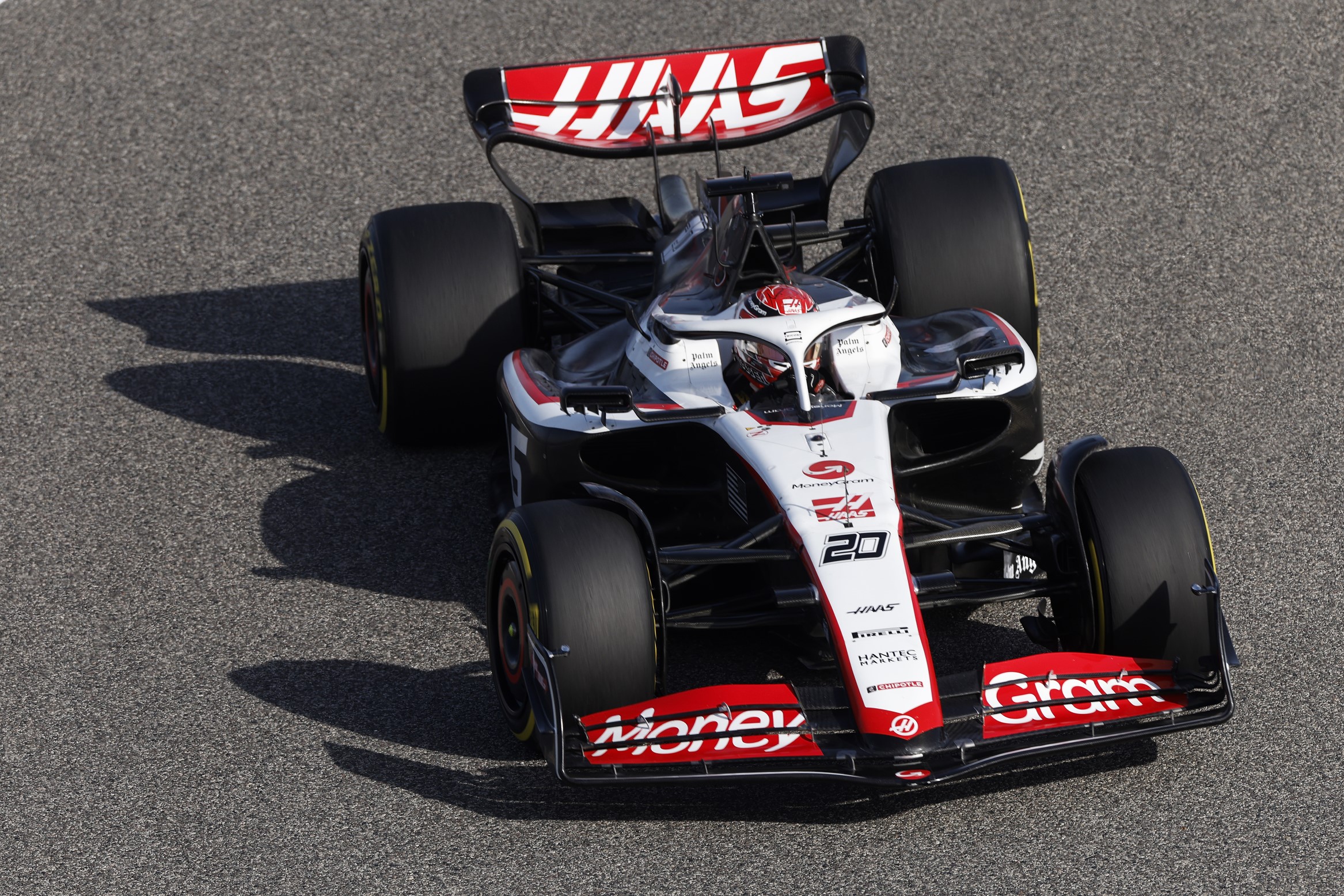 The best way to justify Haas's position in this list is that despite being the sixth-fastest team in testing, we think Alpine will move ahead, and Haas just seemed profoundly seventh.
It has all the signs of being a very dependable midfielder. Reliability looked good, the test was productive, the car doesn't have any obvious major weaknesses on track. But it lacks the spark of last year that set up Kevin Magnussen's stunning start to the season.
Haas looks like it has a really solid midfield car. As K-Mag said, there's no reason not to aim for points.
6. Alfa Romeo
Test result: 3rd
Best laptime: 1m30.827s (Valtteri Bottas)
Laps completed: 402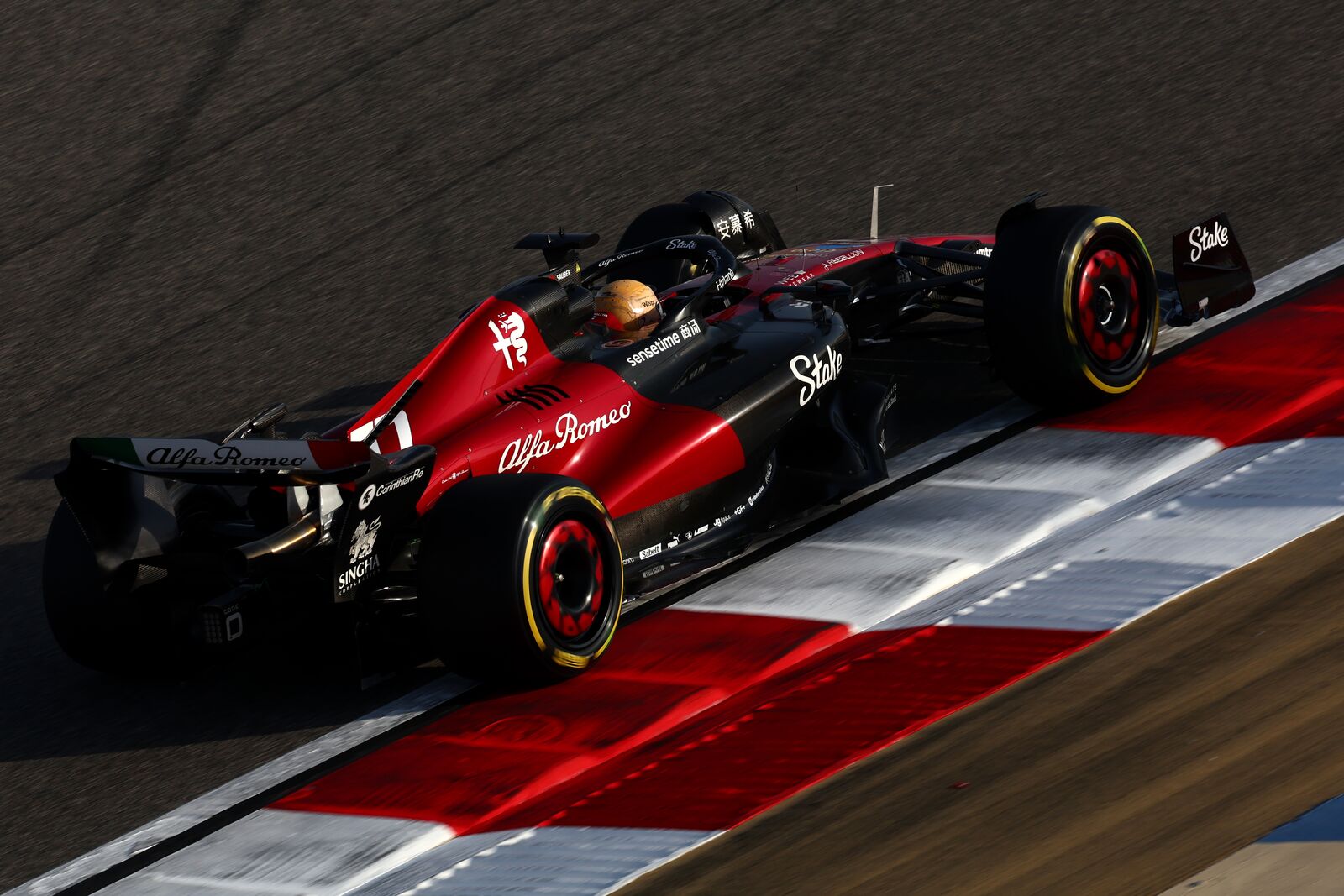 It would surprise us greatly if Alfa Romeo replicates its testing result next week but we're reluctant to bump it down too many places.
There were positive signs trackside and the drivers seem very happy with the progress made after a big technical effort over the winter.
That plus the laptime made the Alfa Romeo look the most convincing in the secondary midfield group that seems to comprise Haas and AlphaTauri.
And we can't shake the feeling it has the best chance of these teams to start the year hanging onto the upper midfield, which is what nudges it into sixth.
5. Alpine
Test result: 10th
Best laptime: 1m32.762s (Pierre Gasly)
Laps completed: 353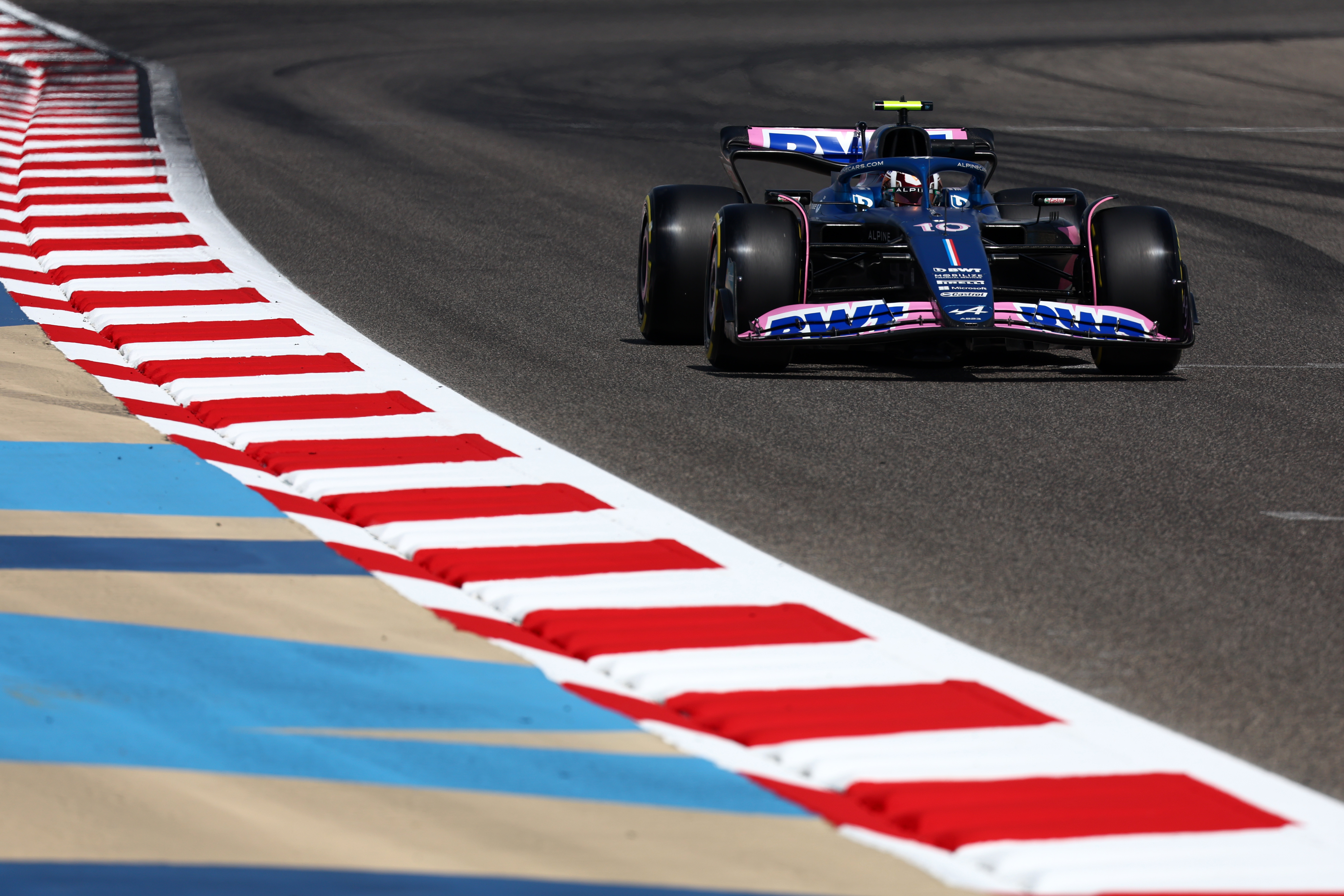 Why would we put the slowest team in testing bang in the middle of the pack? Great question. And it has a simple answer.
Alpine is the most out-of-position team from testing and we are convinced it is holding quite a lot back.
Pierre Gasly and Esteban Ocon never looked like deviating from a very strict programme that tended to focus on longer runs on high fuel. And there's a confidence in Alpine that it has a good idea where it should be when everything gets cranked up.
That suggests to us it has ticked off the performance work it needed to do with the car while running a lower engine mode (which is probably when the car started to look noticeably better trackside, even though the laptimes didn't arrive).
This was a more impressive test than it looked on the surface. But not in an Aston Martin kind of way, hence only being middle of the order.
4. Mercedes
Test result: 3rd
Best laptime: 1m30.664s (Lewis Hamilton)
Laps completed: 398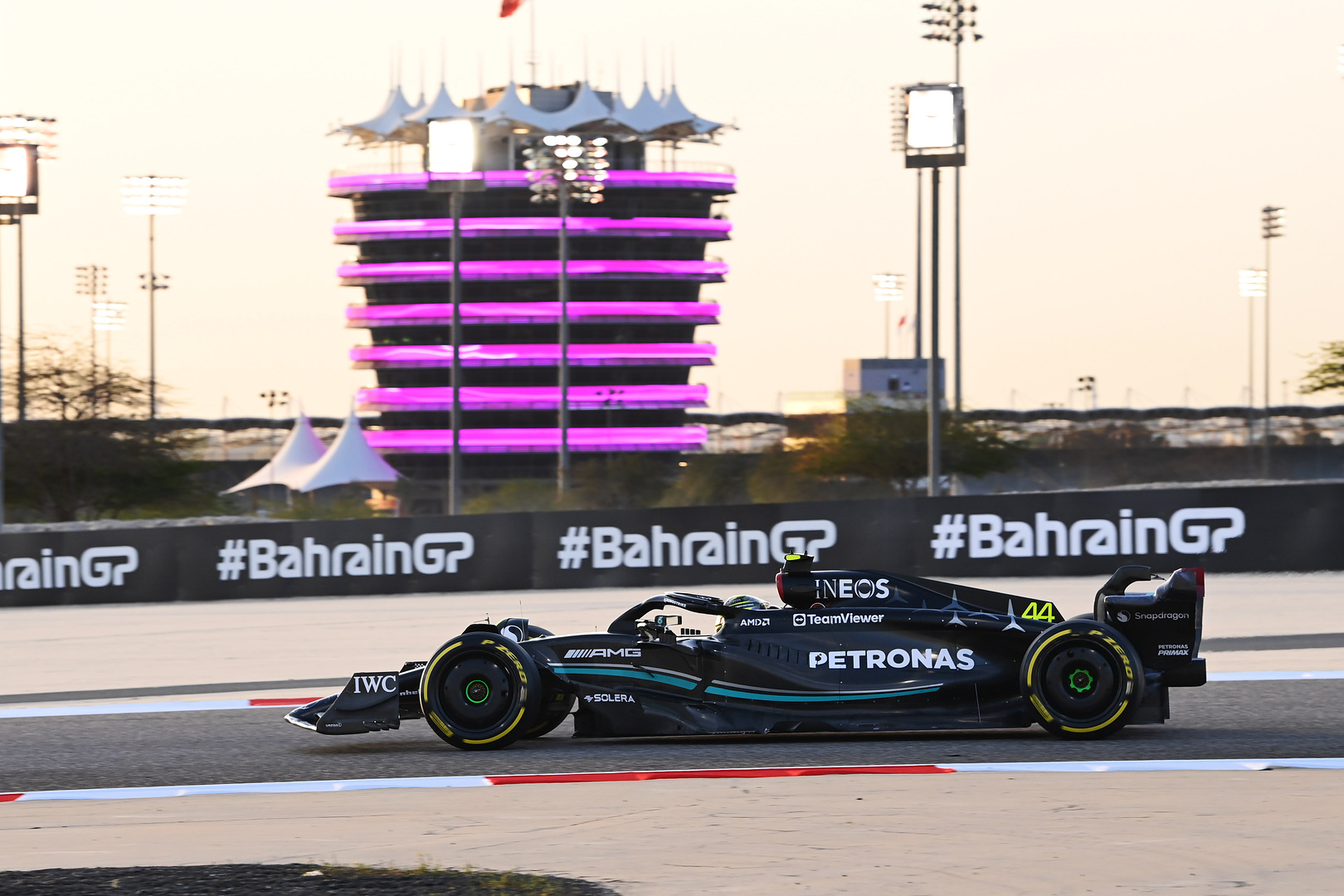 Mercedes can only be judged based on the three days of running in Bahrain, which suggests it's behind Aston Martin in terms of preparedness and long-run pace.
It started out on day one with genuine optimism, which turned to confusion on day two and then settled with the car in "a better place", as Andrew Shovlin put it, on the final day.
While the porpoising and ride problems of last year are gone and the car, at times at least, looked less of a handful on track, there still appear to be unanswered questions for the team.
It could be that there's a significant upside in the car to unlock that will vault it back ahead of Aston Martin and into Ferrari territory.
But were the Bahrain GP to have happened on Saturday night, it would have been a team looking over its shoulders at the leading midfielders rather than attacking the top two.
3. Aston Martin
Test result: 7th
Best laptime: 1m31.450s (Fernando Alonso)
Laps completed: 387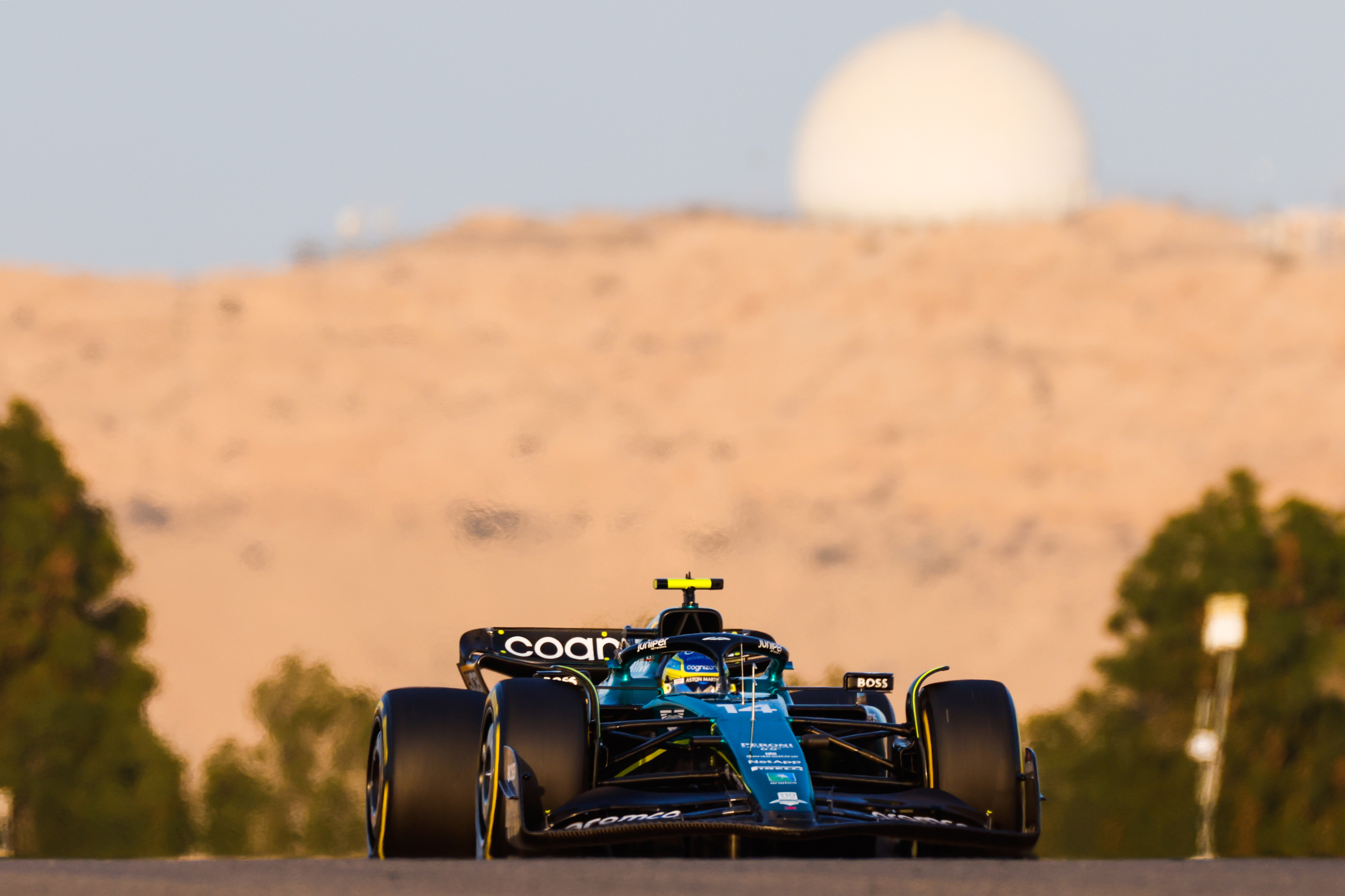 Agonising over how high to put Aston Martin is not something we've had to do… at all, really, in the last two years.
But there is no escaping the excitement around what this team might be capable of this season.
We're not saying Aston Martin will beat Mercedes next week but it nips in ahead for now for some simple reasons: namely that Aston Martin looks better-prepared and had an extremely good long run on the final day that turned a lot of heads in the paddock.
The team felt there was more to be unlocked from the car but it feels like the AMR23 is a better-understood package already than the W14.
There's a small question mark in that Fernando Alonso did not exactly nail what would have been his fastest soft tyre lap, so we are judging its potential on the hypothetical jump it should make when everything comes together.
2. Ferrari
Test result: 4th
Best laptime 1m31.024s (Charles Leclerc)
Laps completed: 417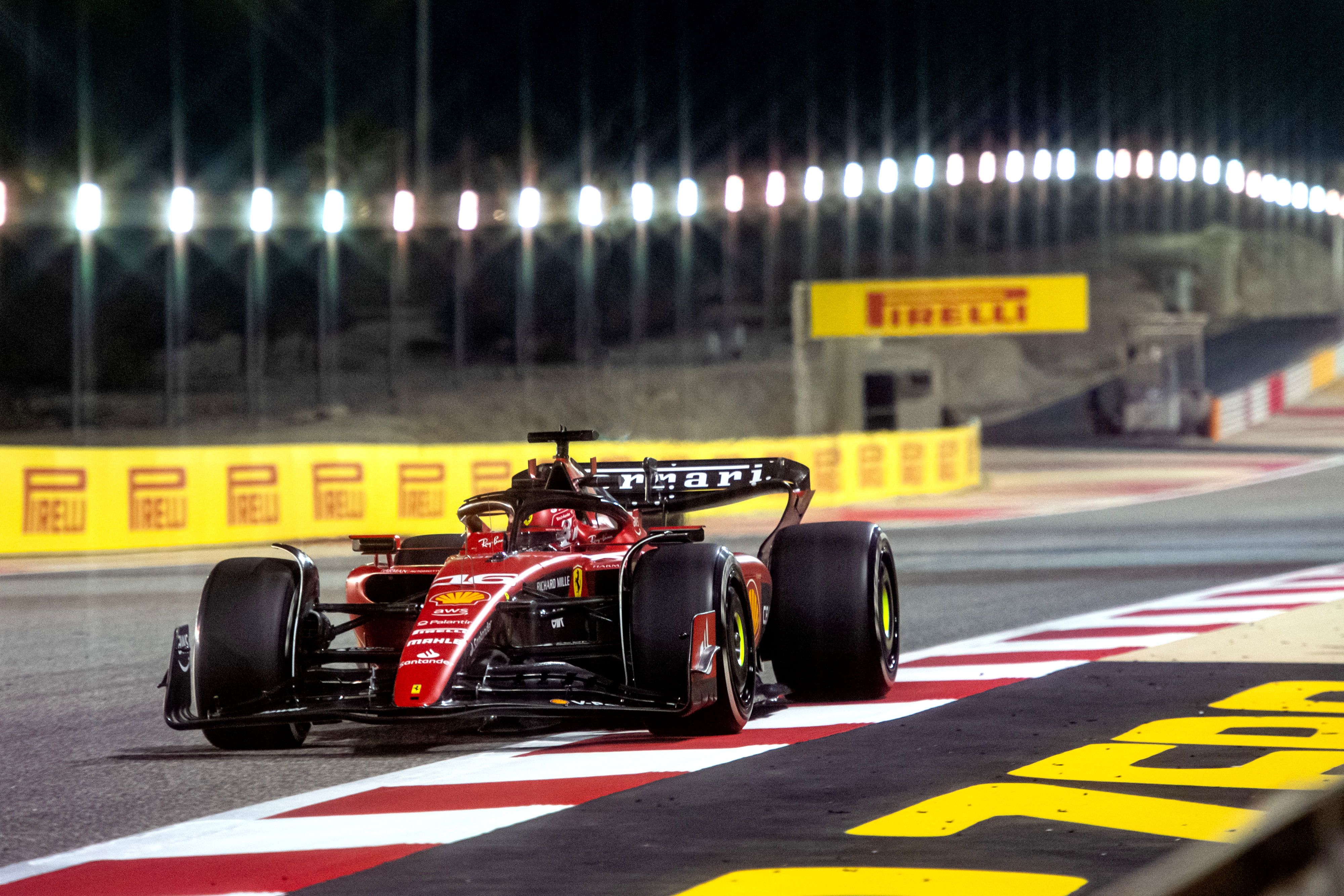 Slotting Ferrari into second is one of the easiest choices in this ranking.
It does not look like it has the measure of Red Bull, despite some latent optimism within the team, but nor does it look super vulnerable to Mercedes or even Aston Martin.
Ferrari is closer over one lap but Red Bull felt it had a small edge on long-run pace going into the final day. And Ferrari does not deny it had some less impressive runs.
But we know it was holding something in reserve and by the end of testing, Ferrari's confidence seemed absolute.
So, Ferrari is starting the season tipped to be Red Bull's biggest threat. Now the question is simple: how close can it get when it unleashes everything next weekend?
1. Red Bull
Test result: 1st
Best laptime: 1m30.305s (Sergio Perez)
Laps completed: 413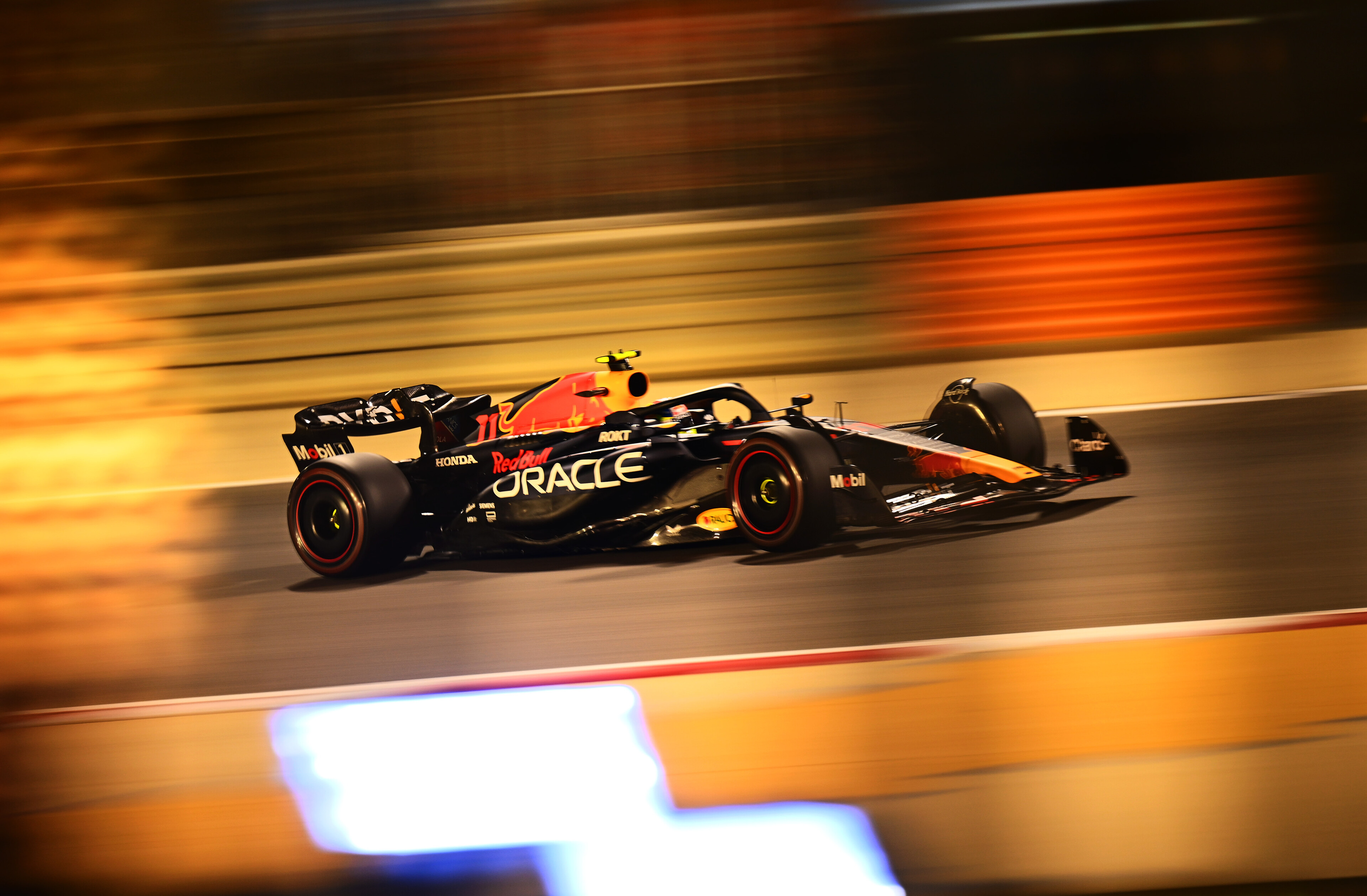 Red Bull produced as 'dominant' a performance as it's possible to in testing.
The Red Bull RB19 looked comfortably the best car on track, the team is upbeat and it has a clear pace advantage over one-lap and over long-runs. If it has any vulnerabilities, Red Bull kept them well hidden.
Verstappen talked of enjoying driving the car and "positive days" in Bahrain in an RB19 that, while an aggressive evolution of the dominant 2022 Red Bull, does perform a little differently. And with decent mileage clocked up, Red Bull had plenty of opportunity to try the full range of set-up experiments and build its understanding.