Mercedes believes it got back on track on the final day of 2023 pre-season Formula 1 testing after its Friday problems.
But that doesn't mean it expects to be a victory contender in next weekend's Bahrain Grand Prix.
The team has tried to keep expectations under control since its car launch earlier this month, when it spoke only of the W14 becoming a frontrunner "eventually" and played down hopes that it would be straight back into championship contention this year after its troubled 2022.
Mercedes then became more sceptical still on Friday when both reliability problems and balance issues intervened after a promising first day on which it was able to confirm that the bouncing and porpoising that had wrecked its 2022 were now conquered.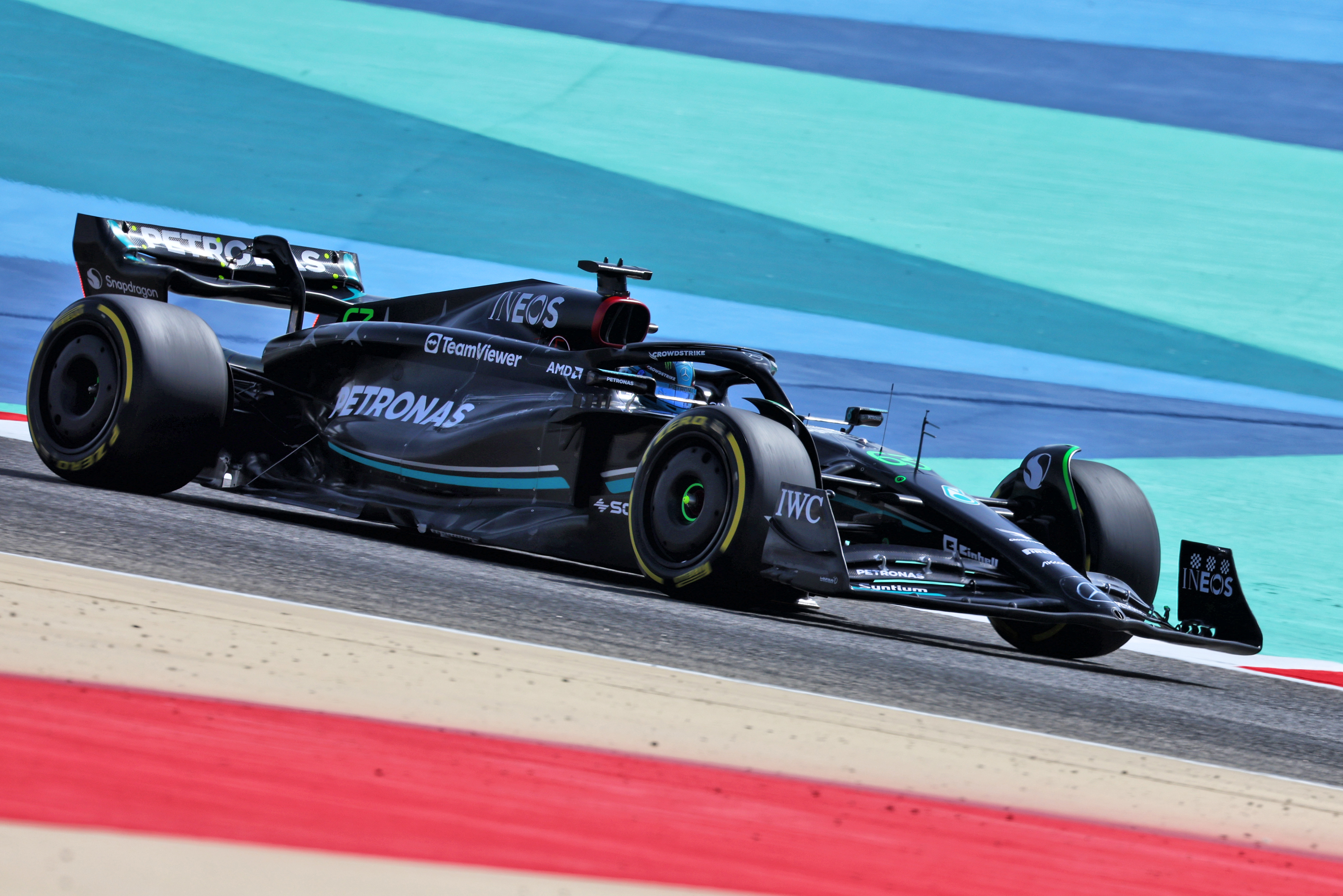 Having investigated those problems, it ended Saturday with the second-fastest time courtesy of Lewis Hamilton, who was three tenths of a second behind Red Bull's pacesetter Sergio Perez albeit having set his lap on one step softer tyres.
Mercedes' trackside operations director Andrew Shovlin said day three had made up for Friday and the team was now back to where it expected to be – which was not at the front of the pack, but not in major trouble.
"It's certainly not all been easy," he said. "The first day was OK. The second day was really tough.
"Luckily we gathered it all back together for this final day. We finished on a pretty good note.
"But we know there's work to do. We anticipated that coming in here so that's no great surprise for us.
"We've got a precious few days in between this test finishing and the race starting where we can try to refine the set-up a bit, try to understand a few of those problems and hopefully come back able to fight properly."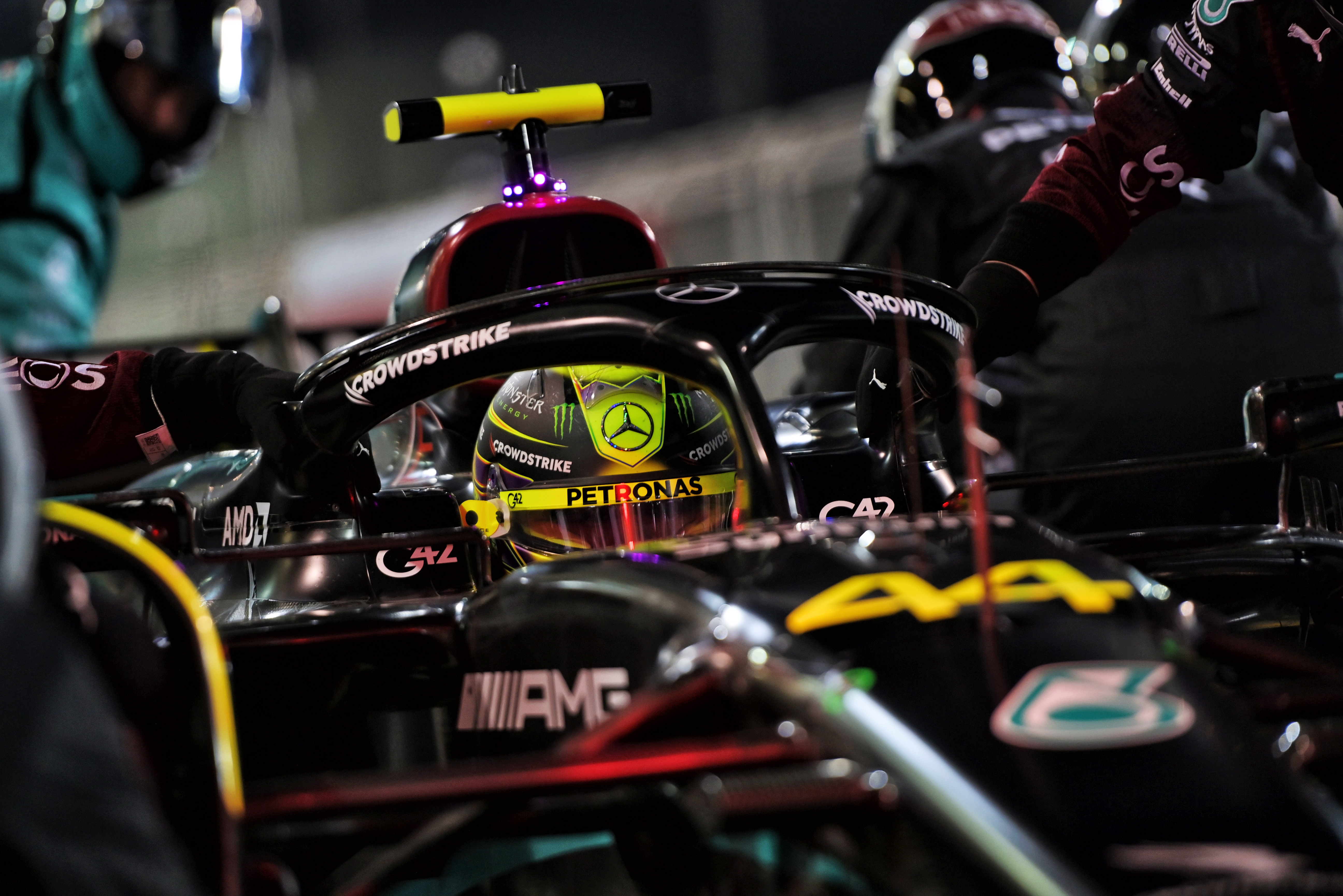 Hamilton summarised Mercedes' position going into the season as "not quite where we want to be, but… it's a good platform to start from".
He said straightline speed was less of a weakness than in 2022 but still "a little bit" of a concern, but was relieved that the bouncing had been mostly eradicated.
"Bouncing has gone. Sometimes it reoccurs a little bit but most of the time it's not there," he said.
"It's just a much more beautiful world to be in when it's not bouncing, so you can actually see the road ahead. And better for the body.
"But we do have some pace to pick up in a straight line."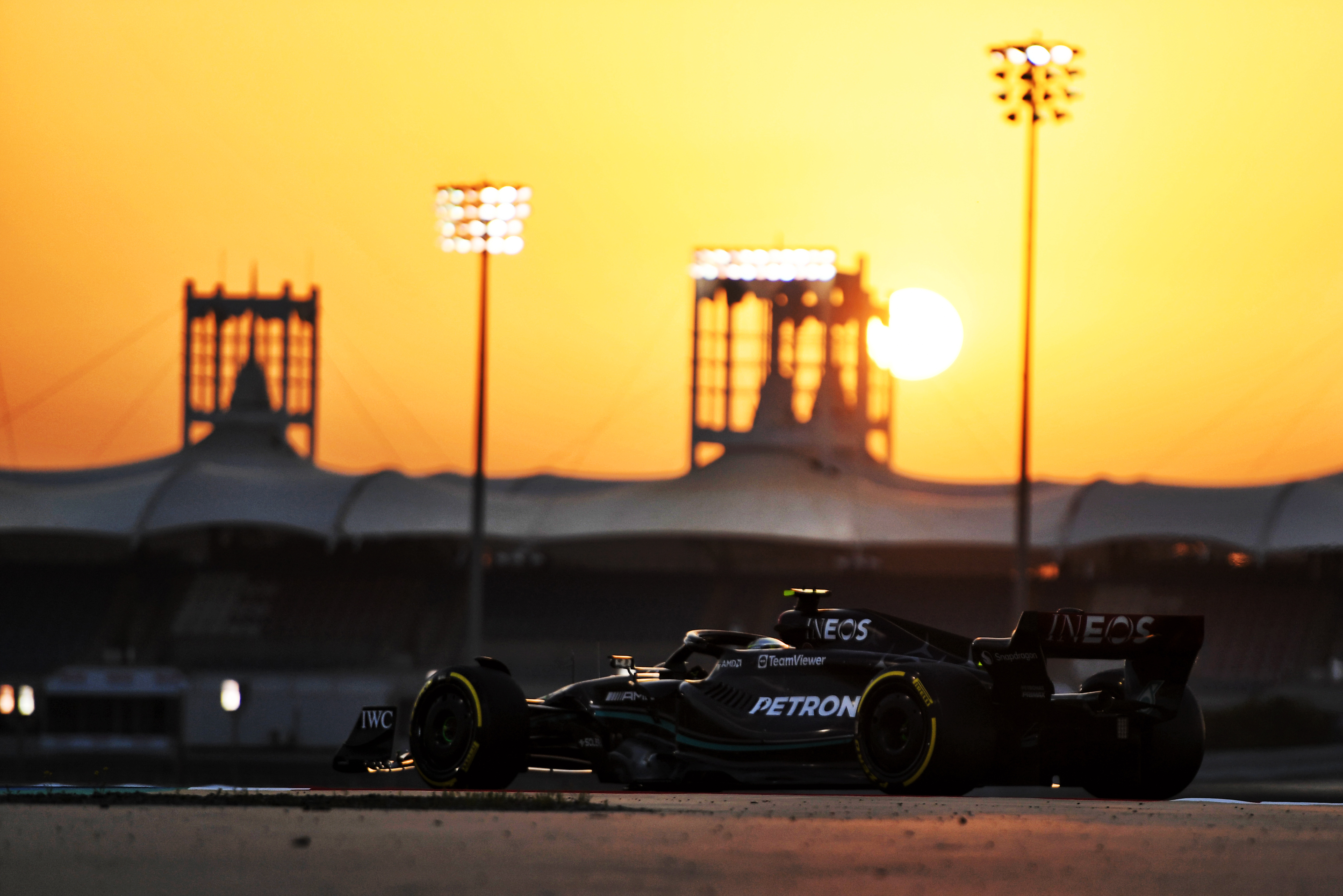 Asked to compare Mercedes' situation to how it ended testing 12 months ago, Hamilton said it was at least nothing like the atmosphere of near-crisis.
"I just think everyone was distraught at the end of the test last year," he said.
"None of us knew what was happening with the bouncing, where it came from. We'd not seen it in the windtunnel.
"We were meant to bring a 1.5-second upgrade, and we couldn't use it. So that was difficult. And I think everyone left here with kind of their head in their hands.
"But we got over it and we pushed through. And we had an amazing year of just, like, hustling and everyone grafting.
"This year, we have some things that we need to work on that are still not perfect, we're still not able to match the Red Bulls currently, or the Ferraris maybe.
"But, as I said, it is better. There are things that have changed. The bouncing has gone and there are a couple of elements that have been better so far.
"Who knows where we'll be next week – just got to stay positive, we've got to manifest what we want and just continue to push, and that's what we live for."