Ex-Formula 1 and Formula E driver Jerome d'Ambrosio may be given a role at the Mercedes Formula 1 team after "observing" from inside at pre-season testing.
D'Ambrosio is attending the pre-season test in Bahrain as "a friend" of Mercedes, according to its team principal Toto Wolff.
But Wolff intimated there is likely to be a longer-term plan around d'Ambrosio, who has team management experience from Formula E.
"He's been in Formula E and been a team principal of Venturi, who finished second in the championship," Wolff told F1 TV.
"He's here as a friend. He's observing. There may be something in the future, but not yet."
If d'Ambrosio joins Mercedes it could be in a role that helps replace some of the responsibilities that were previously held by former strategy chief James Vowles.
With Vowles leaving to join Williams as team principal over the winter, Mercedes has lost a senior member of the team who was involved in other matters such as its work with young drivers.
D'Ambrosio is known to Mercedes through his team management positions with its former Formula E customer Venturi, where he worked with Susie Wolff – whose husband is Mercedes F1 boss Toto Wolff.
The experience of being both a driver and a team executive makes d'Ambrosio a logical appointment to such a position.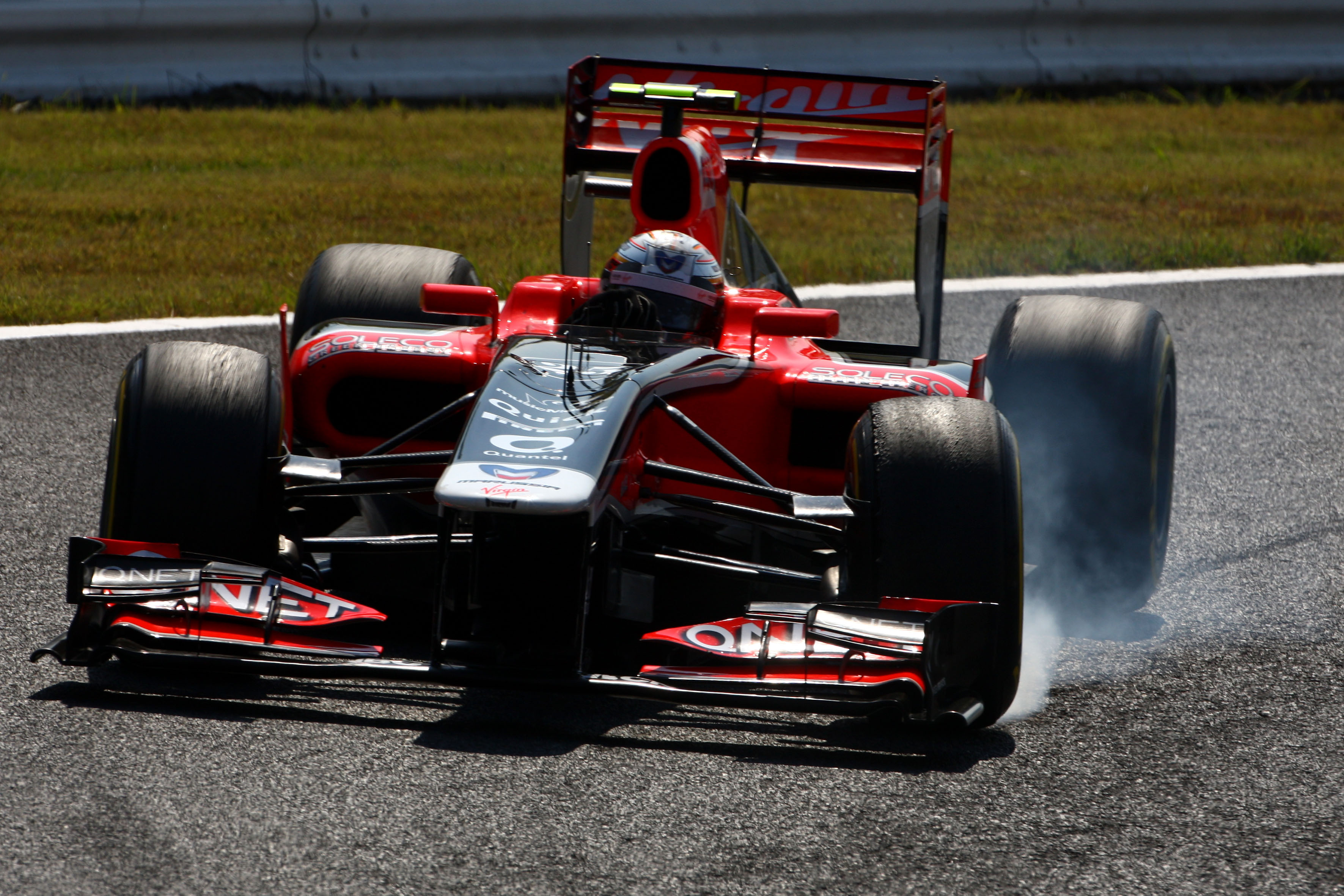 He raced in F1 in 2011 with Marussia and made one start for Lotus in place of the banned Romain Grosjean in 2012 before a brief stint in GT racing and then a switch to FE for the electric single-seater series' inception.
D'Ambrosio won three FE races across six seasons in the championship, then moved into his off-track role Venturi, working as deputy to team principal Susie Wolff.
When Wolff was named CEO a year later, d'Ambrosio became team principal – a role he held for just one season, as he and Wolff both left when the team turned into the factory Maserati programme going into 2023.
---
D'Ambrosio's F1 career was better than it looked
Edd Straw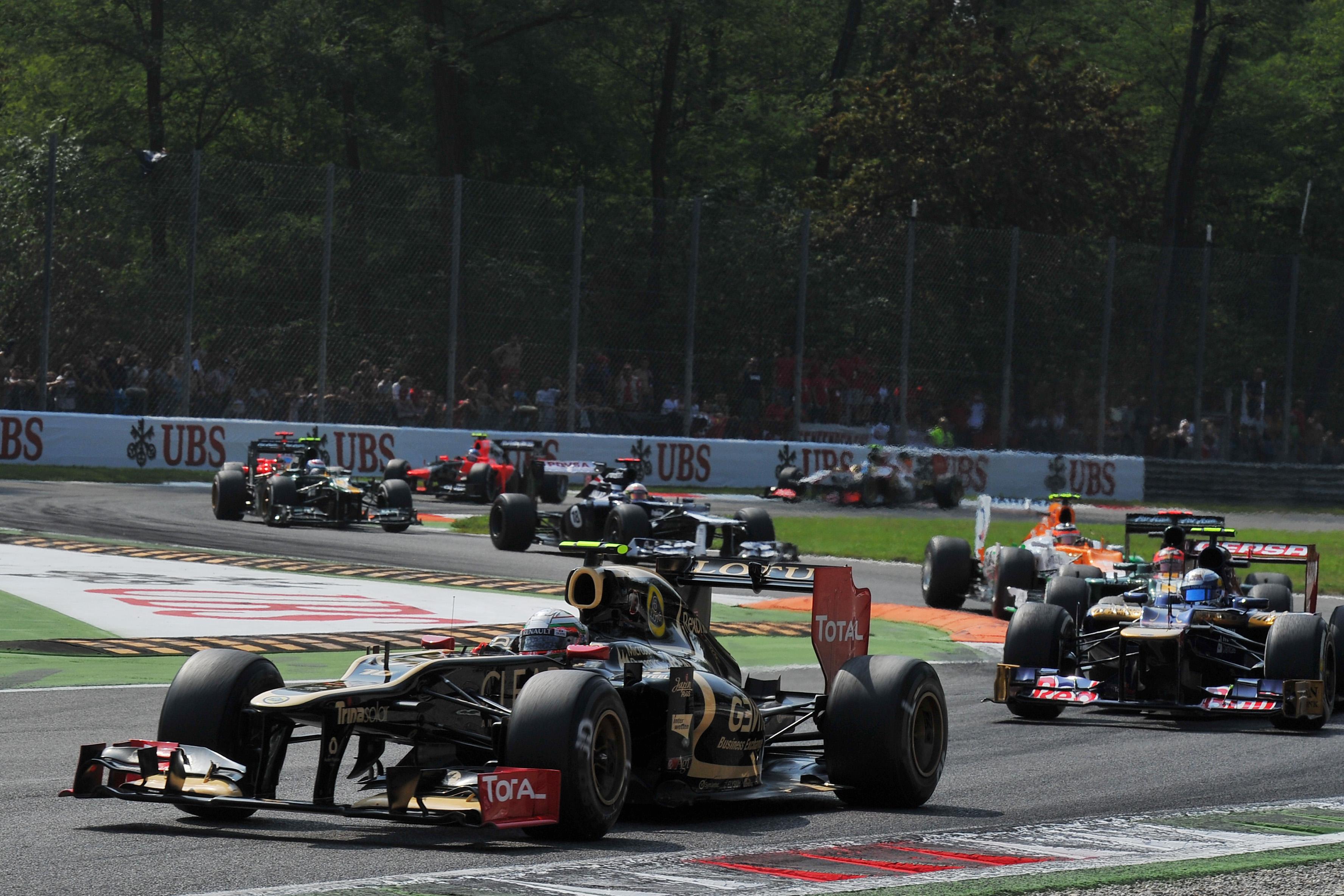 D'Ambrosio's career as an F1 racer was relatively brief, amounting to a full season with Virgin in 2011 and a one-off in place of the banned Romain Grosjean at Lotus in 2012 at Monza.
That final appearance in the Italian Grand Prix could have yielded a points finish but for the loss of KERS after six laps. Despite that lost laptime, he made a good impression with his pace in race conditions and finished 13th, his best F1 result.
The fact that a non-points finish was a career high reflected more on the limitations of the 2011 Virgin than d'Ambrosio. It was a difficult season for the team, which decided early on to part company with technical director Nick Wirth and ceased development on the car to focus on the 2012 machine.
That meant a car that wasn't easy to drive and that created all sorts of tyre troubles in the first season of high-degradation Pirelli rubber. Hardly the ideal circumstances for a rookie to make an impression.
But there were some high points. D'Ambrosio outqualified his more experienced, and quick, team-mate Timo Glock a couple of times early in the season in China and Turkey but had a setback in Canada when he crashed in Friday practice and damaged the chassis.
He bounced back from that and put in a decent run of performances later in the season, which culminated in a superb qualifying lap in Japan, where he was also ahead of Glock. He also put in a strong race drive in Singapore.
But it was all to no avail given d'Ambrosio never managed to finish higher than 14th, with difficult weekends following in India and Abu Dhabi before he signed off with a strong weekend in Brazil where he outqualified and outraced Glock.
Virgin had decided to take Charles Pic in his place for the following year, but in his one full season d'Ambrosio made a good impression with his professionalism and intelligent approach, even if he didn't show the stellar speed needed to ensure he didn't drop off the grid.
That he was held in high regard is reflected by the fact that, outside of his Virgin season, he spent three years as a Renault/Lotus reserve in 2010 and 2012-13 prior to turning his attention to Formula E.
---
How D'Ambrosio's fared in team management
Sam Smith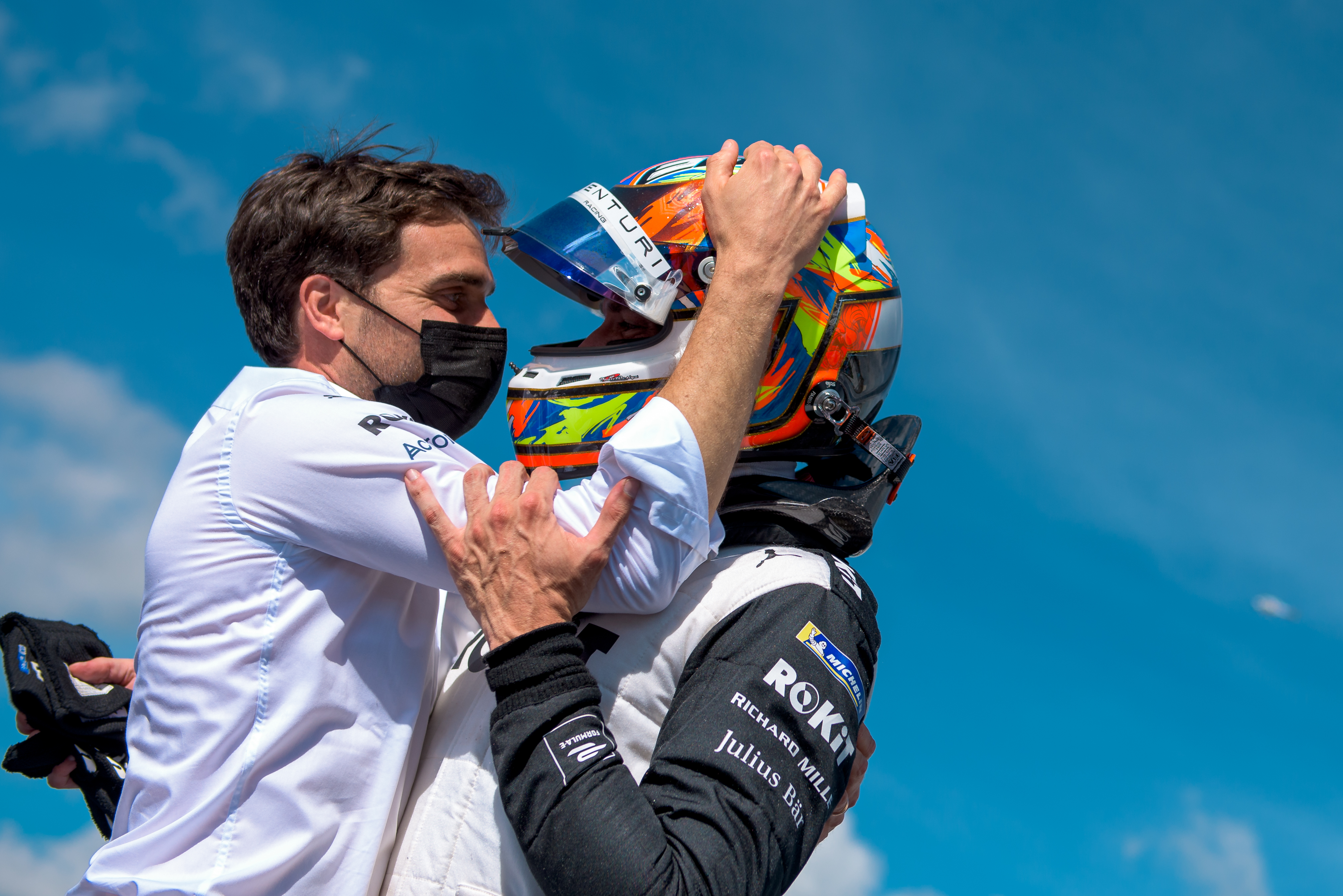 D'Ambrosio's role as first a deputy team principal to Susie Wolff and then her successor at Venturi in 2022 was mercurial.
After retiring as a driver in the autumn of 2020, d'Ambrosio accepted an offer from Venturi and was directly responsible for the team's second ever win at Puebla in June 2021 as Wolff missed the event having been a close contact of a COVID case.
He was instrumental in the blending in of the Mercedes elements of the Venturi programme and also fished successfully for Lucas di Grassi when it became clear that Audi was vacating the championship in the summer of 2021.
The overriding memory for me of d'Ambrosio in the Venturi role is of his astute handling, at least externally, of the di Grassi and Edoardo Mortara flashpoint at Venturi's home race in Monaco last year.
After Mortara described his team-mate to The Race as "the Butcher of Formula E" following an on-track run-in, d'Ambrosio was assured and calm, ensuring he kept all the fallout largely within the team.
From that point on di Grassi's form improved and Mortara briefly became a title protagonist in a four-way battle with Stoffel Vandoorne, Mitch Evans and Jean-Eric Vergne.