Two-time Formula 1 champion Fernando Alonso says the feedback of injured team-mate Lance Stroll was "missed a lot" by Aston Martin during the pre-season test in Bahrain.
Stroll was ruled out of the three-day test – the only bit of collective testing before the season kicks off at the same Bahrain venue next weekend – by a bicycle accident in Spain, and is in doubt to make the actual grand prix.
His absence meant Alonso got two days of running instead of the conventional day and a half, with the remainder going to Formula 2 champion Felipe Drugovich – who Aston may need to call upon in the Bahrain GP if Stroll still isn't fit.
But while it meant Alonso's 270 laps were comfortably the most logged by any driver during the three days, it was clear from his answer that this did not offset the downside of Stroll's absence.
The Canadian, after all, is entering his fifth season with 'Team Silverstone', while Alonso has just made the switch from Alpine.
"It hurt a lot," he said when asked of Stroll's absence by F1 TV.
"I think we miss him – because some of my comments, my feelings with the car, we never know if it's just me in a new team and a new car.
"It's just maybe an Aston Martin thing, that Lance could spot it – so, brake pedal feeling, power steering, all these things, I don't know if this is a legacy from the team or if it's just new into this car.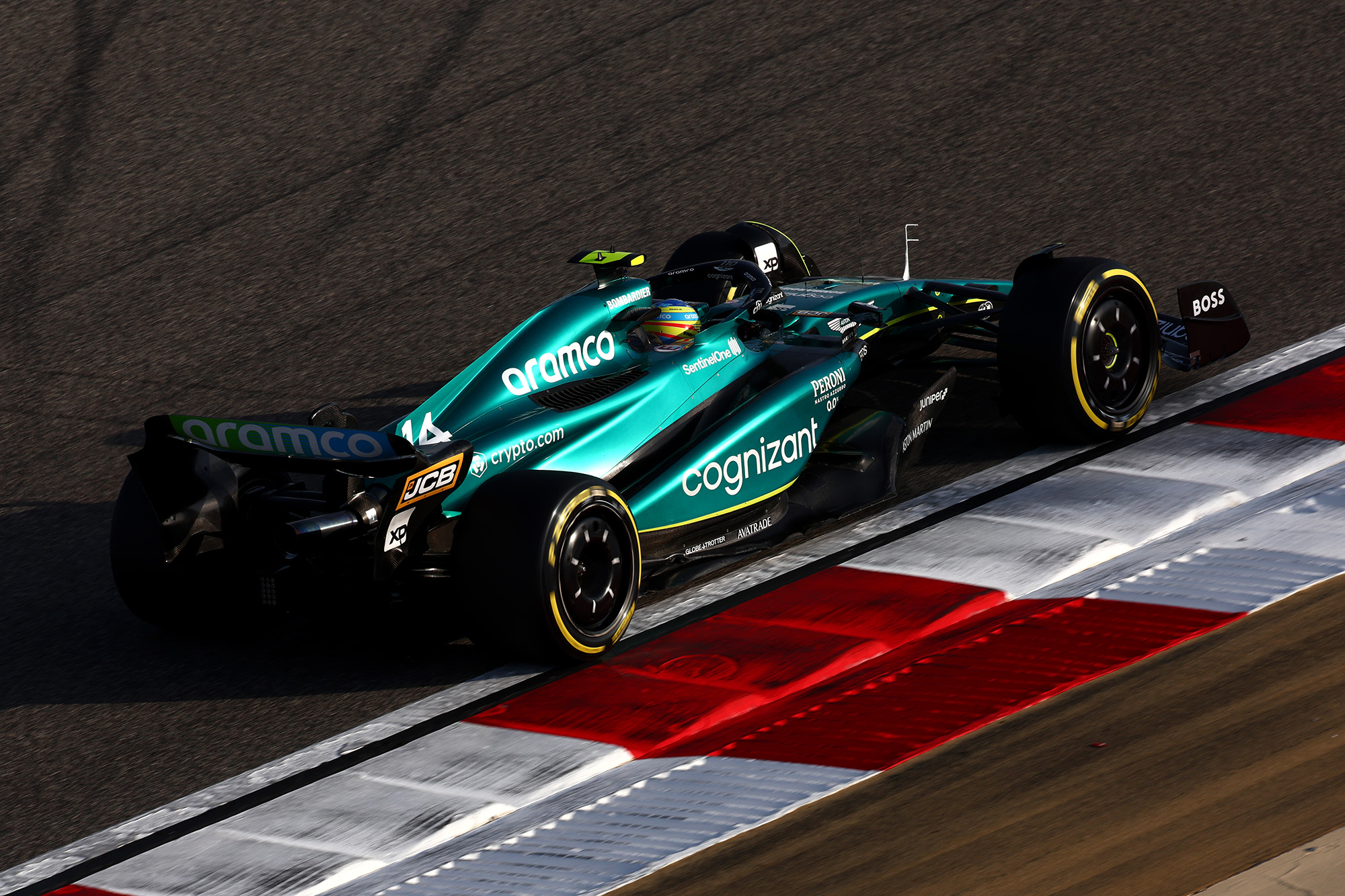 "So… yeah, we cannot do it without him, I hope he can come very soon."
Alonso's comments could be seen as part of a wider strategy of ingratiating himself with his new team, given Stroll's father Lawrence is the executive chairman.
But the rest of his answer did suggest that, as good as Aston's test has looked to virtually the whole paddock – with speculation that the AMR23 wasn't just the midfield benchmark but could even pose an early-season danger to the Mercedes W14 – Alonso was lamenting a lack of certain clarities.
Though he said it was a "very important, very nice week", he stressed that "we feel there is a lot more to come from the car, that we didn't have time yet [to extract] in testing".
"The car felt good all three days. We've been experimenting a little bit with very different routes on set-ups. And we found always positives on these new routes.
"So, there is a clear indication that we need to change philosophy in many things on this car compared to last year's car.
"And that, obviously, is a concern in a way because we will need a couple of races to optimise the package."