Mercedes has begun "some investigations" to work out what went wrong during a challenging second day of Formula 1's Bahrain 2023 pre-season test.
Mercedes enjoyed a positive opening day on Thursday with no sign of the bouncing issues that haunted its W13 last year.
Trackside engineering director Andrew Shovlin called the W14 a "much calmer and more stable" platform with "faultless" reliability on day one.
However, the team lost the final hour and a half of day two when Russell ground to a halt with a hydraulics issue and didn't return to the track.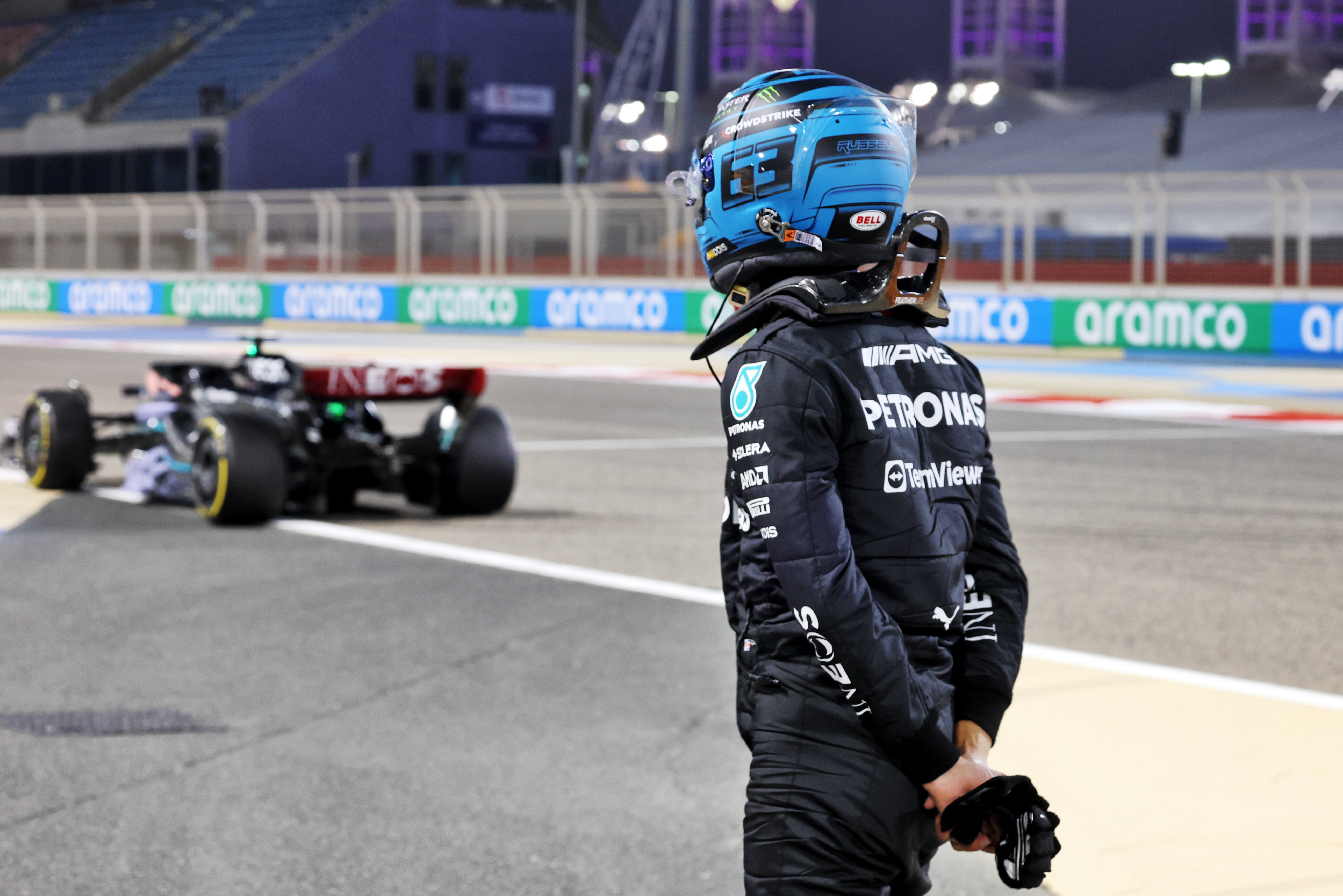 "We've not had a strong second day," Shovlin admitted at the end of Friday.
But it wasn't just Russell's reliability drama – one which limited his running to 26 laps – that contributed to Mercedes' Friday plight as it struggled to find the right car balance.
Lewis Hamilton logged a reasonably impressive 72 laps in the W14 in the first half of the day. But on multiple occasions his car exhibited the rear instability it displayed on day one, requiring Hamilton to manage some sliding on corner exits.
"Stopping on track with a reliability issue wasn't great and we have struggled to get the car balanced well across the changing conditions," Shovlin said.
"We've got some investigations going on to understand why this has been such a challenge today when yesterday it was fairly straightforward.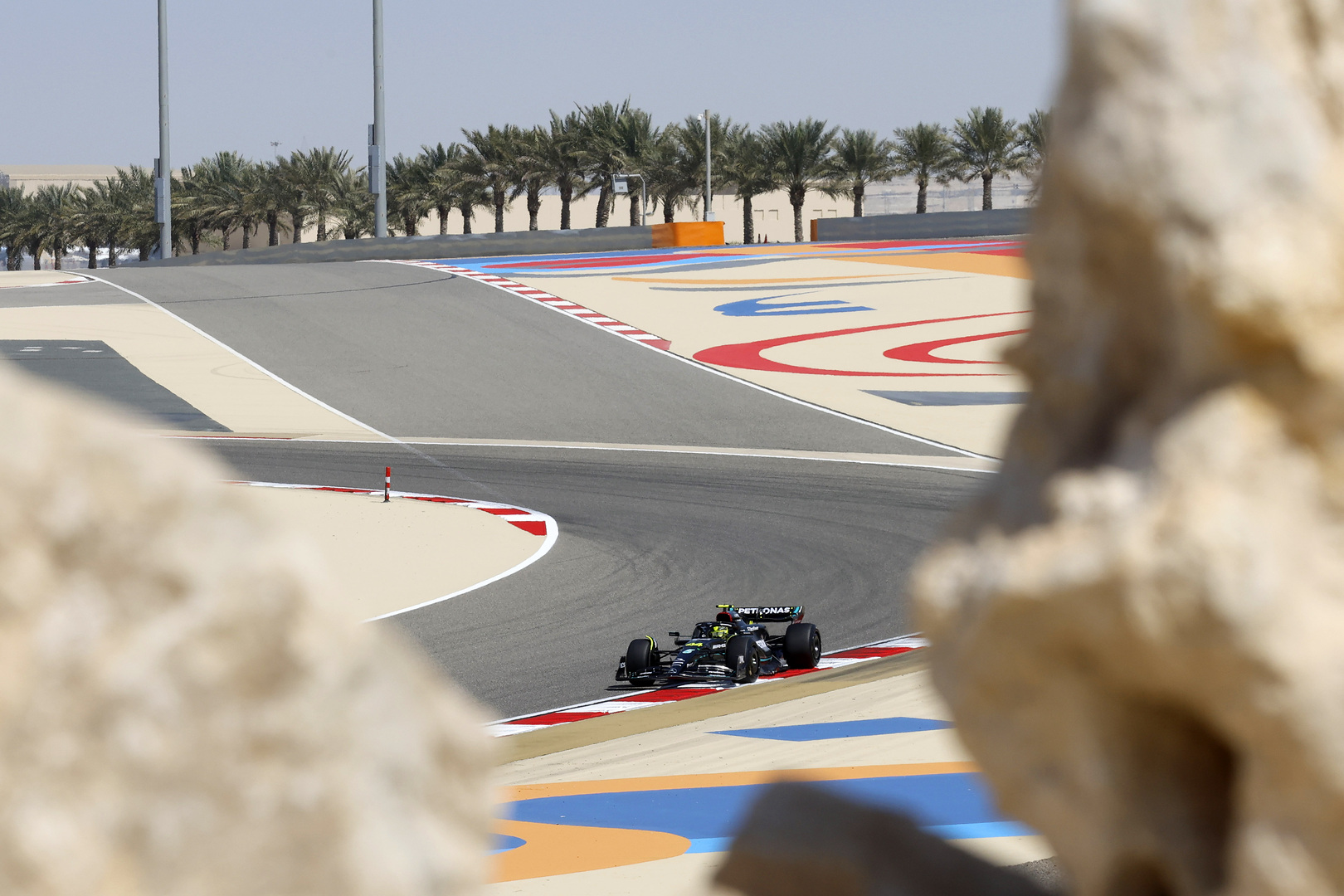 "That work will continue into the night and no doubt we'll understand more come the morning.
"It will be interesting tomorrow to see if we can understand the drop in performance and mitigate the lost track time."
Russell said the team still "uncovered some interesting things in the data throughout the day" and they'll be analysed overnight with the aim of adding performance to the car.
"We haven't unlocked everything yet in the W14 and everyone is working hard to do so and maximise our final day of testing tomorrow," he said.
Earlier in the day Russell tempered expectations for the season opener saying it would be a "stretch" to suggest Mercedes could match Red Bull in next weekend's first race of the year.
"I think we definitely believe eventually we will have a car capable of getting in that fight," Russell said when asked if he expected to be in the title fight.
"Whether we are going to have that next weekend in Bahrain, I think may be a bit of a stretch.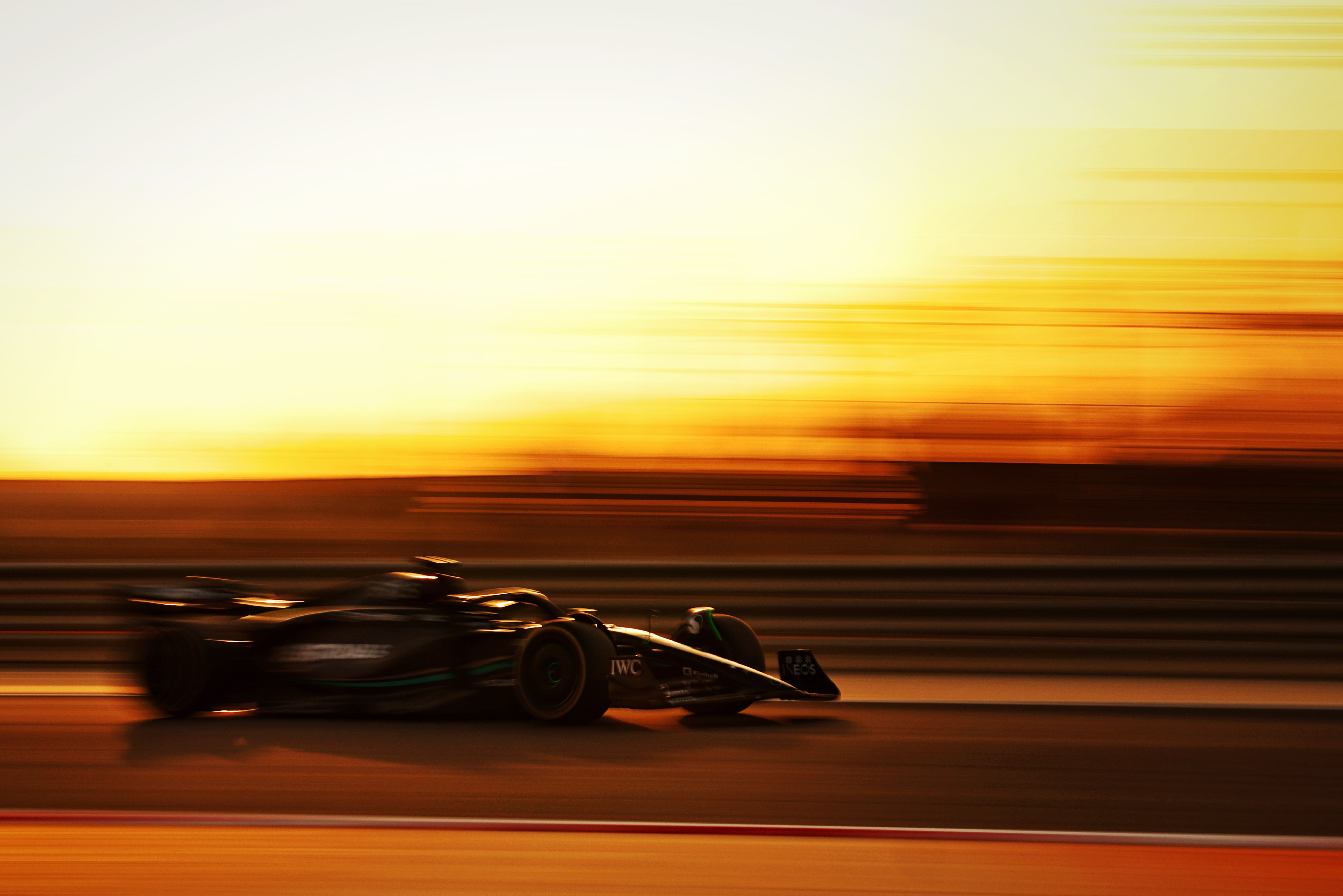 "Red Bull look very strong, they look very stable, the car is looking really strong, and obviously Max [Verstappen] is performing really well.
"I think realistically it will be a stretch for next week, but there is no reason why eventually we can't get there at some point this year.
"And we've always seen the strength of Mercedes and their development rate."
Hamilton says the team has "lots of work planned" for the final day of testing on Saturday, and that "everyone is working incredibly hard" to unlock more performance from the W14.