Leaving a team where you might finish fifth on a bad day to join one where that result is the peak is seemingly career regression. But in Valtteri Bottas's case, he wouldn't want to be anywhere else after leaving Mercedes to join Sauber-run Alfa Romeo.
The question is, can he earn an extended stay taking him into the Audi era in 2026?
That's something Bottas aims to secure as soon as possible as his current contract (including options) only takes him to the eve of that transformation in 2024. Although he turns 37 in 2026, the 10-time grand prix winner could be a valuable asset for Audi.
He's thriving at Sauber, which feels like his natural home. Even after an erratic 2022 season, he showed no signs of the weight of the world being on his shoulders, as it was at times in his Mercedes stint. He retained that air of lightness even when he spoke to The Race late last year.
"It's working absolutely," he tells The Race when asked if being the main man at a lesser team has panned out as hoped. "I'm enjoying it and wouldn't want to be in any other place.
"I had enough time to prepare myself to take this as a project, so I didn't expect anything to happen overnight. That has helped me mentally not to get frustrated if we don't hit the targets.
"Five years for me in that role in the previous team was enough. So been there, done that, now it's time for something new. I'm really enjoying it."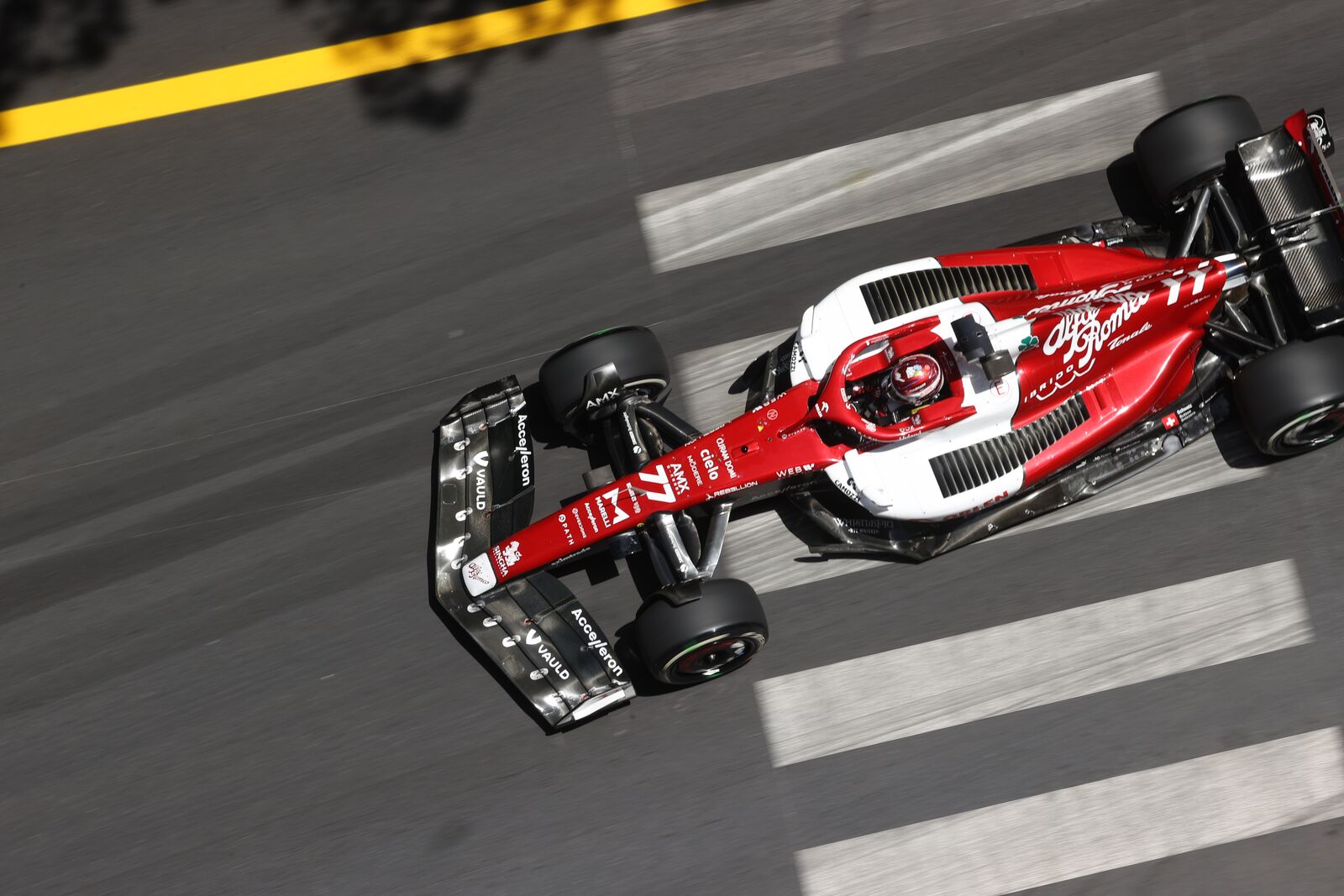 Paving the way for Audi will be part of that 'something new' for Bottas. Although it's yet to become what is officially called Sauber's "strategic partner", the German manufacturer is well on the way to acquiring a 75% stake in the team so things will evolve in the interim.
Bottas wants to be a key player in this transition period, and beyond. He believes it's possible for Sauber to break into the front rank while he's still an active F1 driver.
"It is realistic," the 33-year-old says when asked if the team can break through on a timescale that works for him. "The facilities are the factor there. Yes, we could do with a few more people and yes, we can still do with a bit more cash. But the basis is there.
"The windtunnel is one of the best and the people [are good]. It feels like quite a young team and there's a lot of people who tried to think outside the box that [might otherwise have] tried to be copycats, which is nice. So I see all the potential.
"I'm expecting 2023 to be a step up, especially in consistency and the reliability. Then the year after should be another step. At some point, Audi will start to support the team and then we will see.
"That's obviously further in the future and my contract doesn't run that long. But all the potential is there."
Sauber's vastly-improved 2022 season was nonetheless a lopsided campaign, scoring 51 of its 55 points in the first eight races and Bottas enduring a 10-race drought before picking up a couple of late top-10 finishes once upgrades put Alfa Romeo back into Q3 contention.
Bottas lived both the best and the worst-case scenario he risked by moving to a struggling team. Early on, he was a fixture in Q3 and could fight at the front of the midfield, but at times in the second half of the year, Q2 was the limit.
"It's definitely been challenging," says Bottas. "Once we got used to scoring each race and even in the top six, suddenly not being able to score for a long time gets frustrating because we got a taste of being consistently there.
"There were different reasons. One was reliability as there were quite a few DNFs, a couple of incidents and other teams overtook us in the development race. The upgrades got us back into the top 10, which is where we belong."
There were many reasons for this. Sauber was the only team on the minimum weight initially, meaning it couldn't match the gains others made via reducing their weight. It was also too slow in producing parts, which delayed the crucial floor upgrades that triggered the late revival. That's something Sauber is tackling with new recruits.
Had there not been that late resurgence, it would be more concerning for Bottas. At least it proves Sauber can hold its own in the midfield despite almost losing sixth in the championship to Aston Martin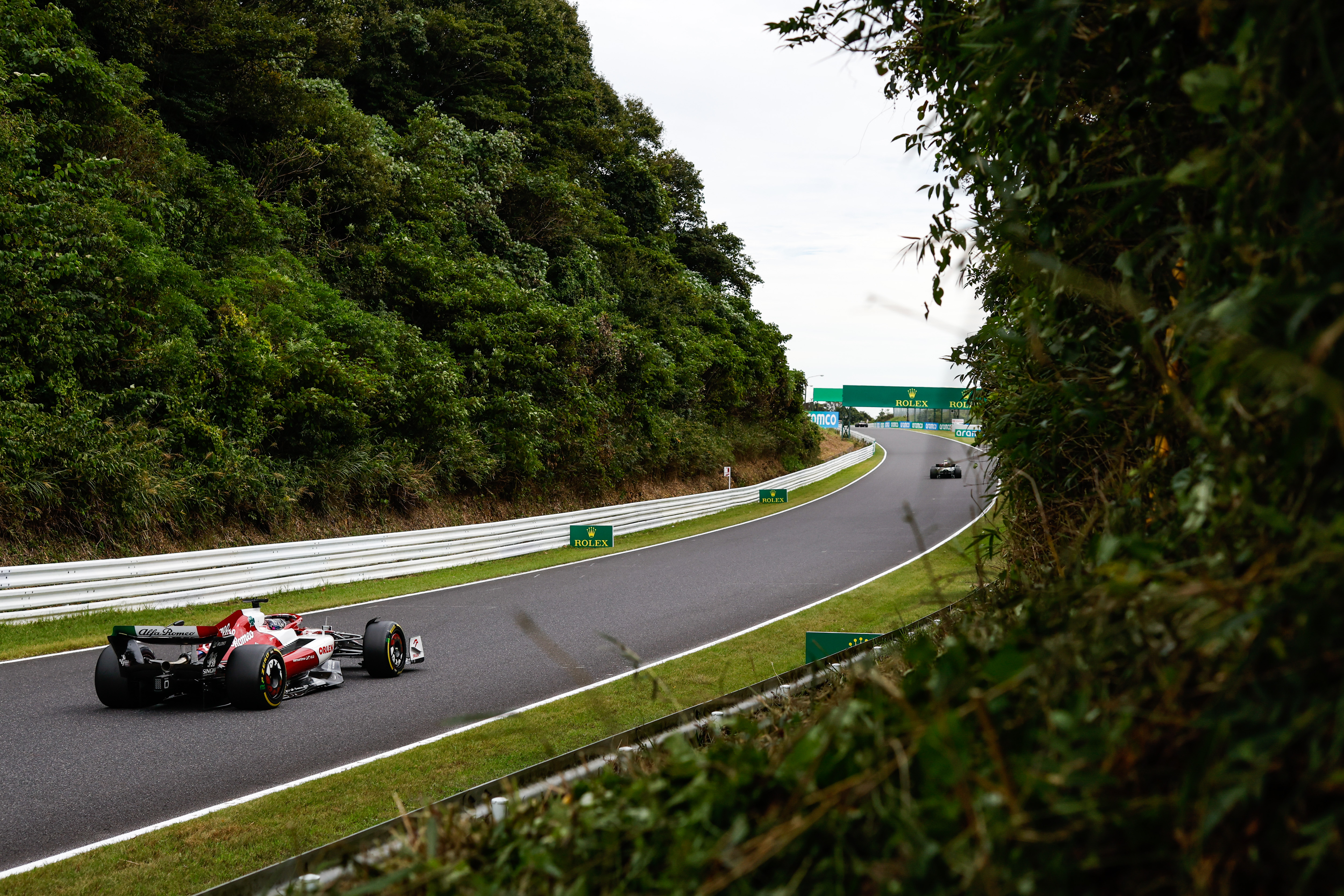 Asked if the late improvement was a confidence boost, Bottas replies: "Absolutely. And those upgrades were planned a long, long time ago. A weakness we have as a team is the speed of production. The people are flat-out working hard to produce the parts, but we just don't have enough people. That's hopefully going to be better in the future.
"I can see a difference [compared to Mercedes]. I don't know in detail how long it took to make the front wing, when it's ready and designed, but the lead time is definitely longer here."
Bottas has revelled in making Alfa Romeo his own after so long as Mercedes support act. That's a consequence of his status as a driver. He was number two at Mercedes because he simply wasn't as good as Lewis Hamilton (vanishingly few are), but at Sauber, he is the senior partner. While sporting results are more modest, he seems a more content human being.
"How I feel in F1 and life outside F1, everything is in a very good balance now and definitely a less pressured environment for me," he says. "It comes naturally also when you are the more experienced driver in the team.
"Of course, I always want to prove myself, but I don't need to prove myself to the team every six months that I am under contract because we have a multi-year deal. So it makes a difference to me."
Whether the need to prove himself to Audi changes that remains to be seen. But Bottas has also gelled well with this latest generation of F1 cars, meaning he's able to deliver on track.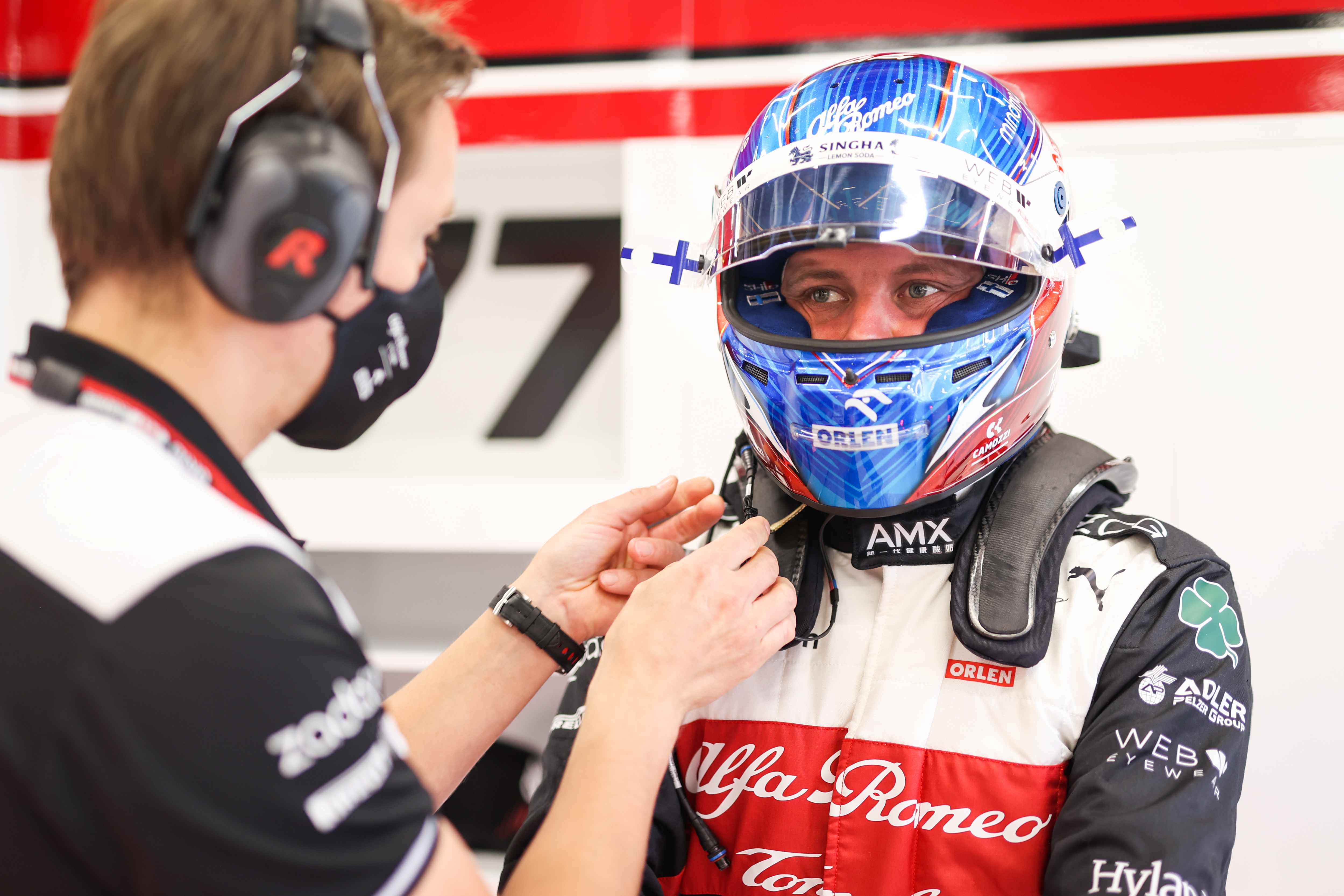 While many struggled to adapt, he found the characteristics to his liking. That played a part in him hitting the ground running at the start of the year, but it also shows that he is well-tuned to the ways these cars work.
"I found the rhythm and the feeling with the car quite quickly and didn't have to make big differences in my driving style, or a huge amount of adaptation," says Bottas. "Everything felt quite natural.
"I don't know if it's the regulations, but it feels like here it's a bit less sensitive in terms of the performance. If I want the car to behave like I want to [it will]. Sometimes in the past, that would make it much slower in terms of the lap time, but here it feels less sensitive so I can set up the car a bit more like I really want it to be and it's not slower, we're not losing downforce or performance.
"It's just given me confidence and consistency. And some of the set-up tools I've been able to implement from my previous experience [means] mechanically we have a bit more scope now to set up the car.
"Aero-wise, we're going in the right direction. In low-speed, we were pretty good, the car was quite nice and stable through the whole corner, but in the high-speed the rear end is the weakness. So I think with a design of the 2023 car, everything is going to the direction of the balance window becoming a bit more consistent. That should open even more set-up tools."
Bottas often performed better relative to Hamilton early in F1 seasons before the Mercedes became more refined. Inevitably, that's partly because a team will always optimise its car around its stronger driver.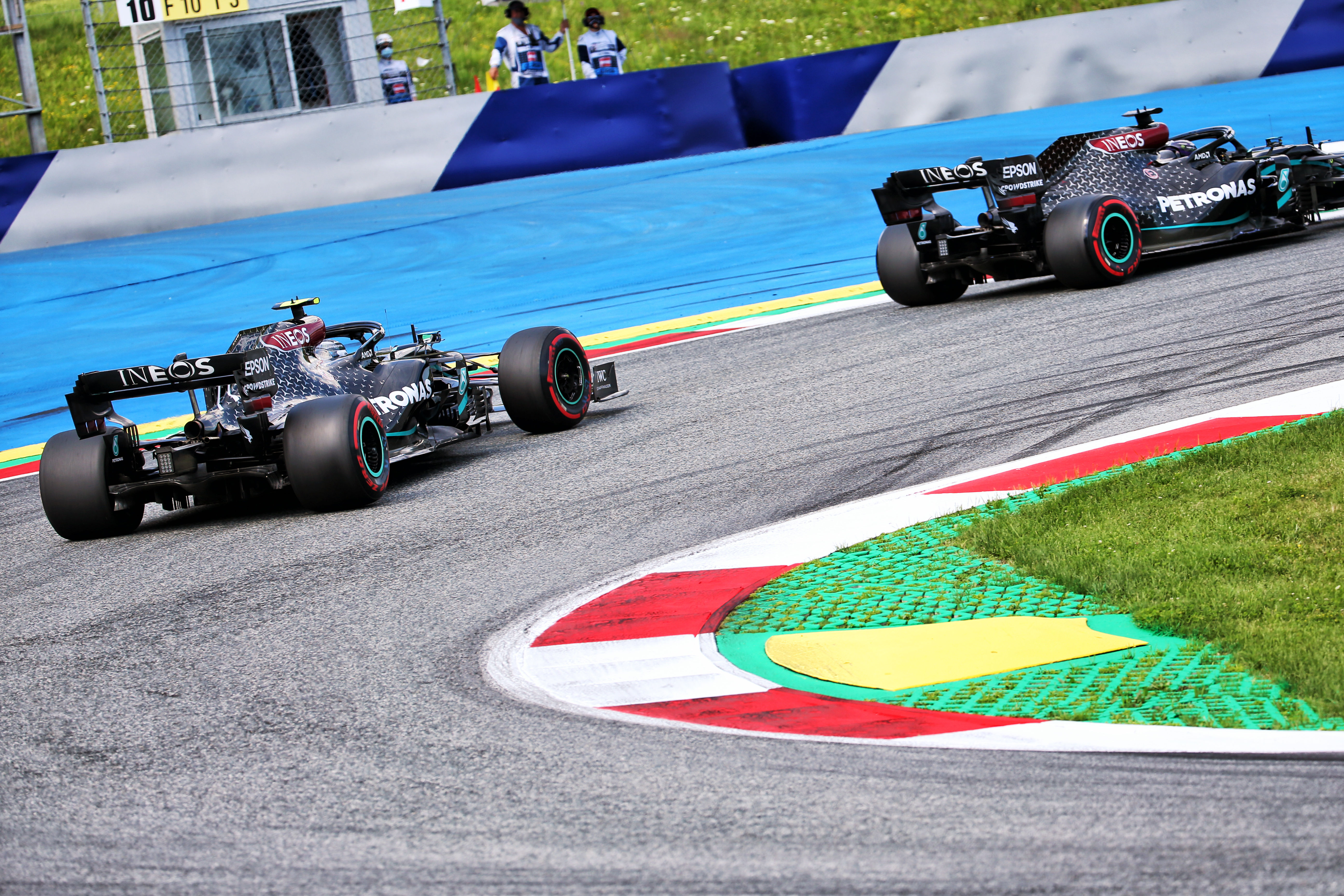 It's a trend Bottas has noticed, but doesn't entirely understand. The Race puts it to him that he often looked more comfortable in the car compared to Hamilton at times when the Mercedes had more obvious corner-entry limitations. But Bottas is uncertain.
"I can't confirm that theory 100%," he says. "It could be. I tended quite often to be strong early in the year with the new car, but I still haven't been able to explain to myself why."
The beauty of Bottas's situation is that he doesn't have to explain this anymore as he's the focal point. And that doesn't mean he operates purely selfishly, as proved by the effort he's made to help inexperienced team-mate Zhou Guanyu. He's a valuable asset on multiple fronts.
Bottas believes he can continue to be so in the Audi era and will do everything he can in 2023 to chivvy along contract talks to tie down his future. That's not just in terms of clearing up any uncertainty surrounding the option years, but also in getting something on paper for 2026.
But unlike during the Mercedes year-by-year deal years, he's at least got plenty of time to do that.