It's now six weeks since esports effectively took over the motorsport world as real-life racing had to be halted amid the coronavirus pandemic.
The profile of simracing has exploded in that time, with leading esports organisations instantly stepping into the gap to give fans some action to enjoy and real-world series hurrying to set up online alternatives to fill the void.
We took this chance to assess the lessons from esports' domination of motorsport so far, how different real-world championships have reacted, the effect on the simracing community, and what should happen when real-world racing resumes.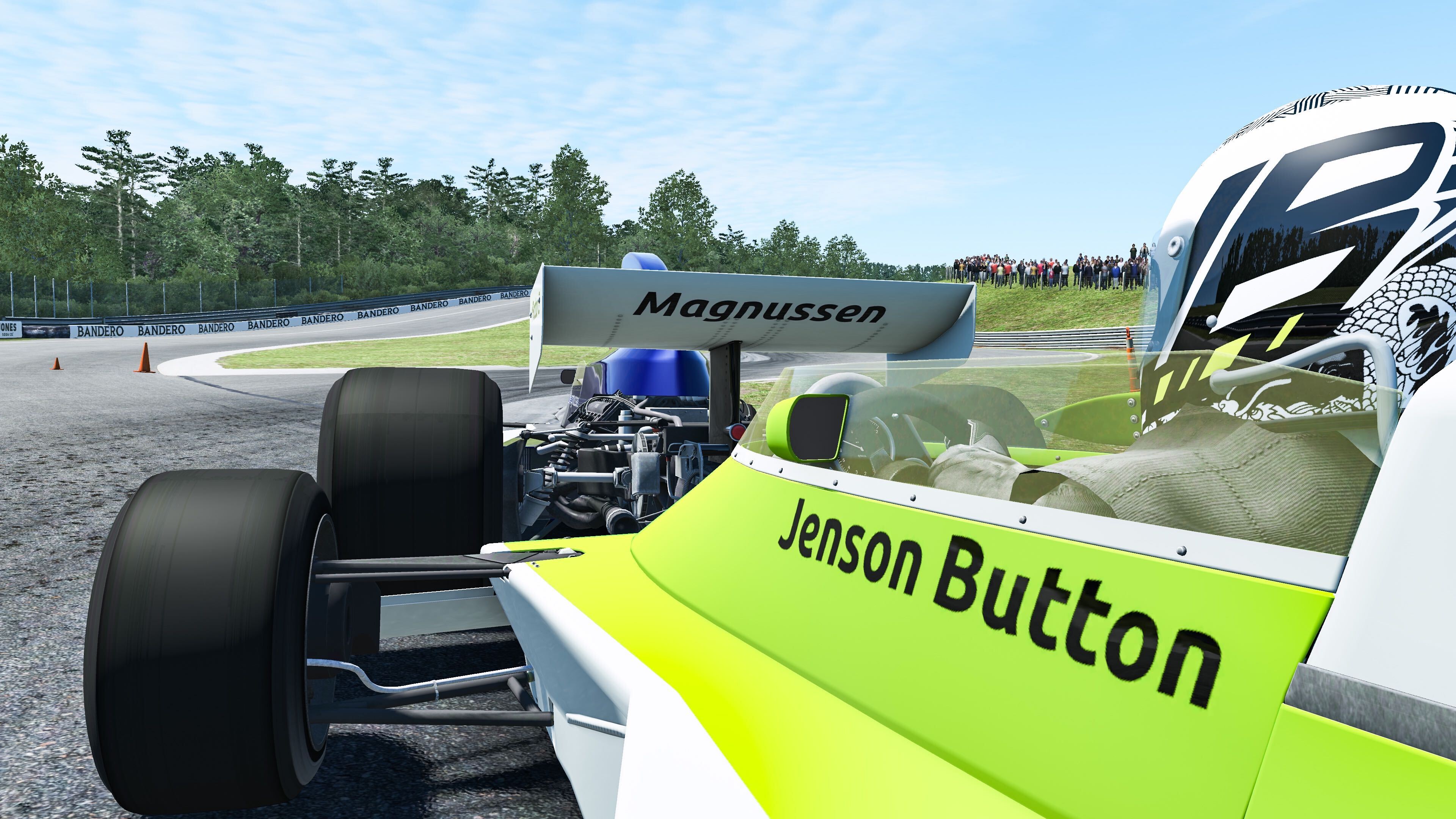 Which real-world series have done the best job with esports stand-ins?
SCOTT MITCHELL: Formula 1 did well to respond quickly and work out a free spot in a saturated market, turning its limitations (having 'simcade' official video games vs the greater realism of iRacing; a lack of real-world participants) into a positive. But the quality of the IndyCar effort, in terms of broadcast and appearance and participation, is second to none.
GLENN FREEMAN: Oval racing. NASCAR led the way with producing the closest thing to real-world racing with its full TV-broadcast style presentation and a great driver line-up on a realistic platform.
IndyCar was a little less polished to begin with, and its road course races were OK to watch but nothing special, but its last two outings on the Michigan and Motegi ovals have been great to watch.
NATHAN QUINN: IndyCar and NASCAR have done the best jobs of recreating their real life counterparts and producing high quality coverage of the events, and if that's what you want from esports then they're in front.
However you could argue F1's Virtual GPs have been more entertaining given the inclusion of guest drivers from outside the world of racing and the fact F1 2019 is far from a full on simulator – both of which were especially evident in the Virtual Bahrain GP.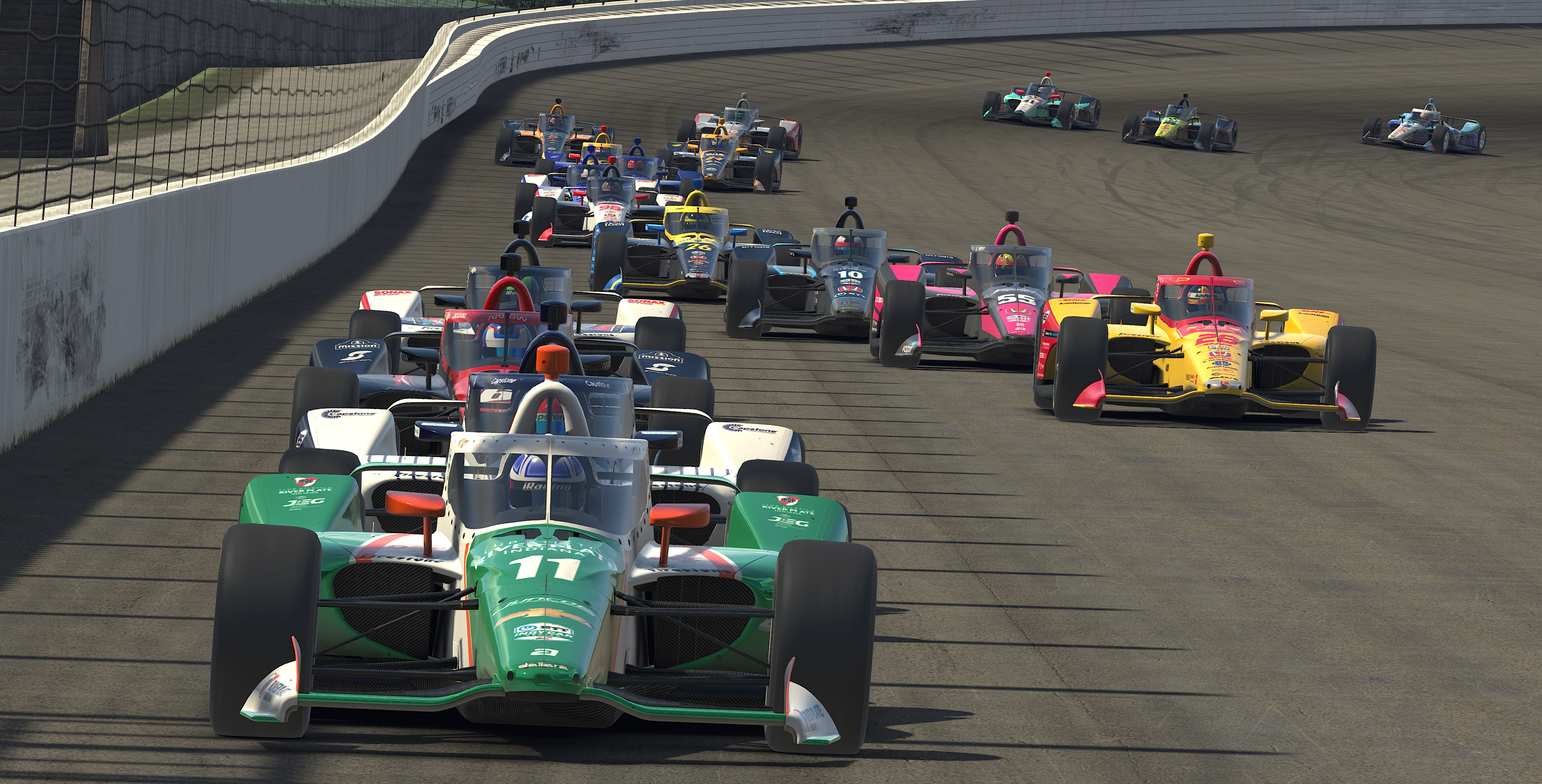 JACK BENYON: NASCAR and IndyCar are the only championships that have done it 'properly' in my opinion. NASCAR especially with its Fox deal means it's had good race direction and production quality, it's had all the series' stars, proper punditry and has followed its real-life calendar.
IndyCar's race direction and the production quality of its broadcasts has been good, but not quite as good as NASCAR's. But it got its championship started quicker than any European-based single-seater series, and it's had some brilliant ringers like Dale Earnhardt Jr and maybe…Lando Norris. The oval races have been a treat, and plenty full of drama.
Outside of that, it took Supercars forever to get its races started even after announcing them promptly but its calendar of rounds featuring two races at random tracks and its best home circuits is mega. It's held the races at a time where European viewers can pay attention too and capitalised on an opportunity to go for a new audience that can't watch its races normally. It even got Max Verstappen involved.
Has the existing sim/esports community been included properly or marginalised?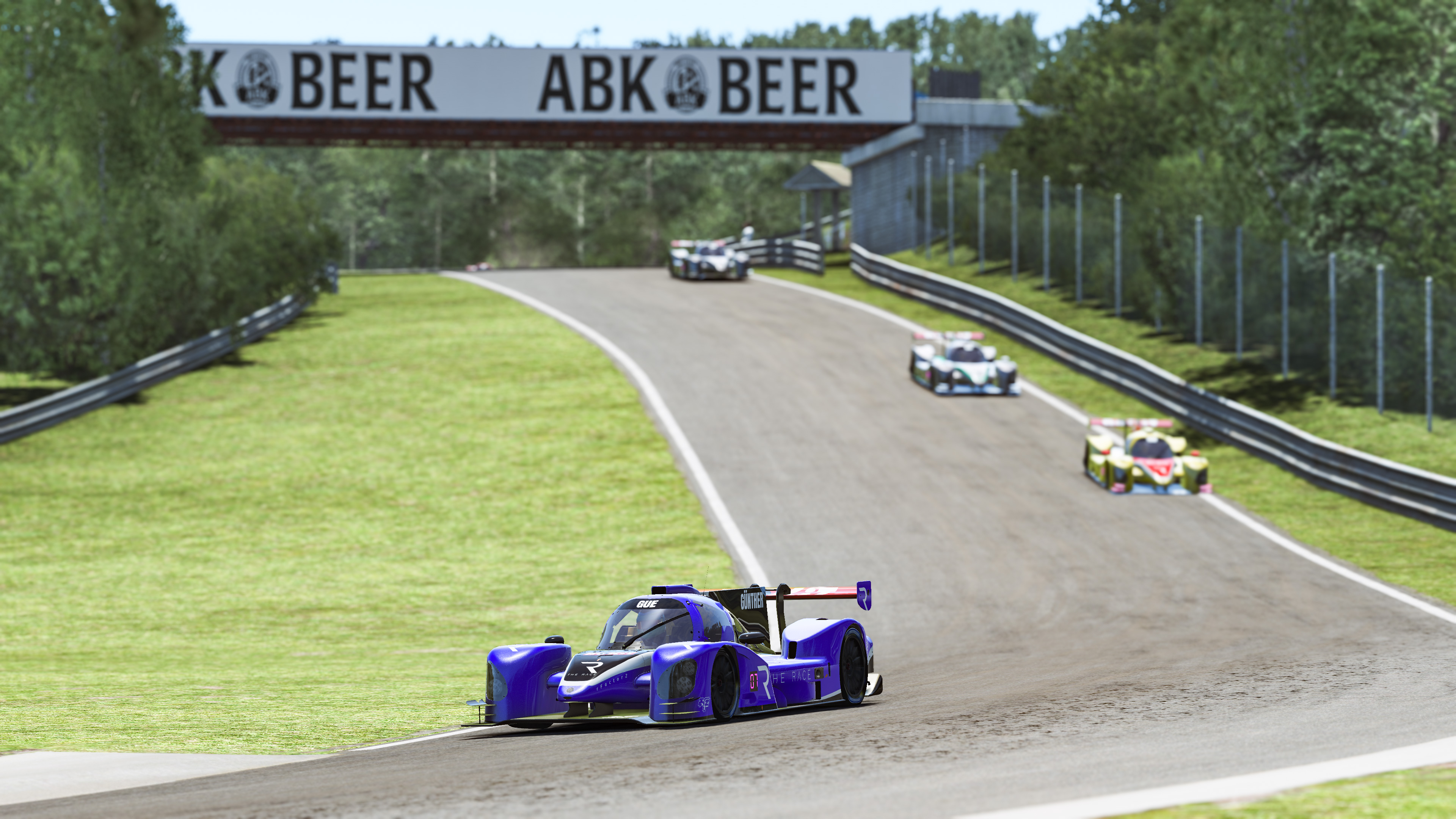 NQ: Most official motorsports championships seem to have forgotten about their esports drivers. F1 is an exception in that it's set up separate races for its esports regulars.
GF: There hasn't been enough done for the existing esports series that most championships had already. NASCAR has done a reasonable job of pushing its iRacing championship, but that's been put in the shadows by the big names racing on the same platform at the same tracks just days apart.
F1 seemed to forget about its esports series entirely at the beginning of this revolution, and it was unfair to then put those guys out to compete after the main exhibition race when they finally woke up to it. At least they've shuffled the schedule around so the esports drivers get a run-out beforehand like a proper support race.
JB: IndyCar has had zero presence from the sim community and focused on its real-world drivers. NASCAR put its real-life stars into a new Pro Invitational Series, so its normal Esports championship hasn't had the benefit of the TV coverage. But in its defence its esports championship has a prize pot of $300,000 and it's serious all on its own. The all-stars championship has done a good job of including real-world NASCAR midfielders who are mega on a sim too, such as Timmy Hill.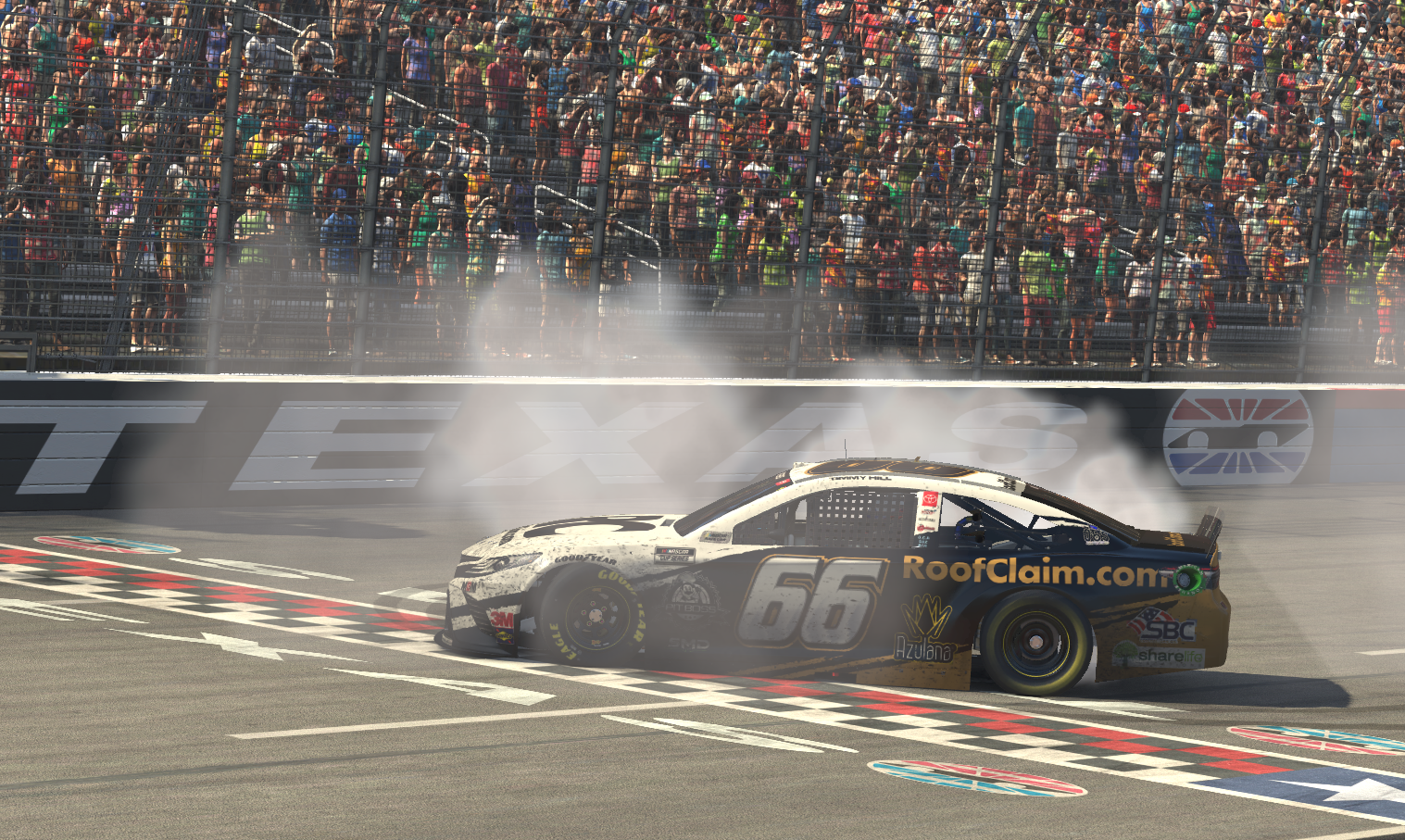 MotoGP and F1 have basically forgotten their esports championships exist in the most part and done little to promote them at a time that was perfect to do so. F1 could have had a race for its esports field in the weeks when Virtual GPs weren't happening, for example. And MotoGP's 10-bike grids have been all real-world riders – throwing in 10 MotoGP Esports racers too would've made a fuller field.
The Race All-Star Cup has done the best jobs of bringing simracers fully into the fold against real-world 'names'.
MATT BEER: This is a difficult balance. I've really enjoyed following the form of the simracers I've learned about through The Race All-Star Cup in particular and getting to know new names, but I've totally understood the general focus from all organisers on real-world names to draw audiences in.
And it's hard to smoothly integrate the sim stars and the pros as the full-time esports racers will inevitably have a pace advantage. It's been impressive to see the progress of the best pros, though. It reminds me a little of the 2008 IndyCar season – the 'IRL' teams beginning with an edge because they knew the Dallaras inside out, but the quality of the 'Champ Car' teams and drivers meaning they were soon edging into contention too. The 'pro vs sim' battle is becoming a narrative in itself.
SM: The proliferation of real-world drivers has overshadowed the 'proper' sim racers in most events, which have focused on pro drivers or the series' real entry list. F1 was slow to find a way to incorporate its esports competitors (probably for fear of putting off real-world drivers taking part) but at least that's now part of the offering. It could still do more.
What's surprised and impressed you if you're relatively new to following esports? What are you still struggling with?
MB: I wasn't surprised by the quality, talent and professionalism on the simracing scene – I always assumed that was the case and it was just something I hadn't had time to appreciate yet.
In terms of holding my attention, it's made a difference when the stakes have been a little higher as a series of unconnected 'just-for-fun' events was fine as an entertaining novelty to start with but that novelty was – for me – shortlived. The Race All-Star Cup now having a championship narrative has been great, and I wish IndyCar was tallying up its points properly.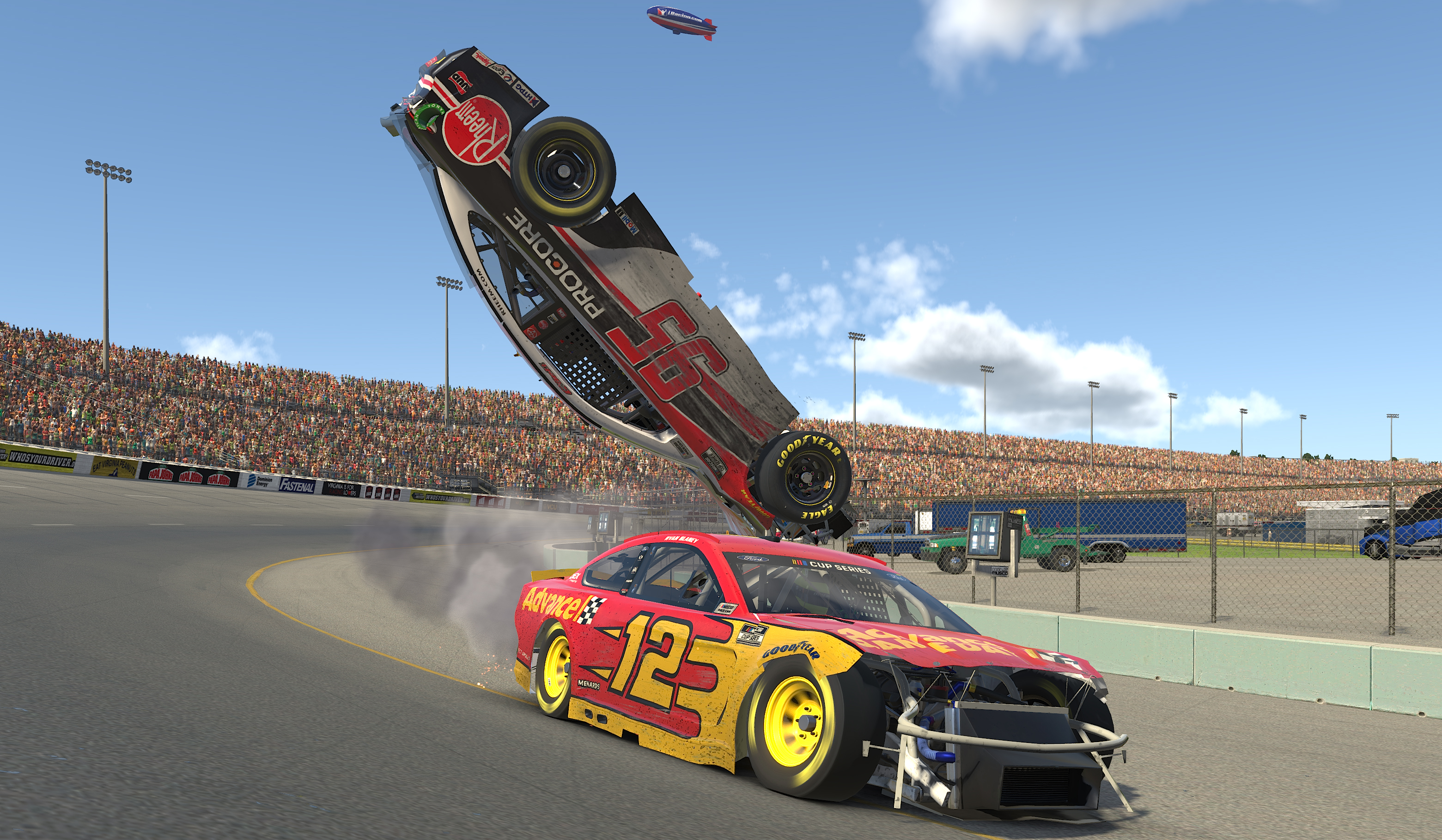 I've preferred it when incidents have had a bit more of a consequence too. I don't necessarily want real-world levels of damage, but cars bouncing (literally) back 100% intact from crashes that would've destroyed them in the offline world made it harder for this particular rookie viewer to engage with the racing at times.
JB: The big surprise for me has been that you can watch esports with TV-quality production, making it feel like watching a real-world race. NASCAR has shone there.
Most championships have done a great job of getting current stars and I'm shocked how many drivers have bought and set up at-home rigs.
I was surprised how far ahead sim regulars have been for the most part compared to real-life stars, which shows the quality of the esports scene more than maybe we had the chance to see before without that comparison.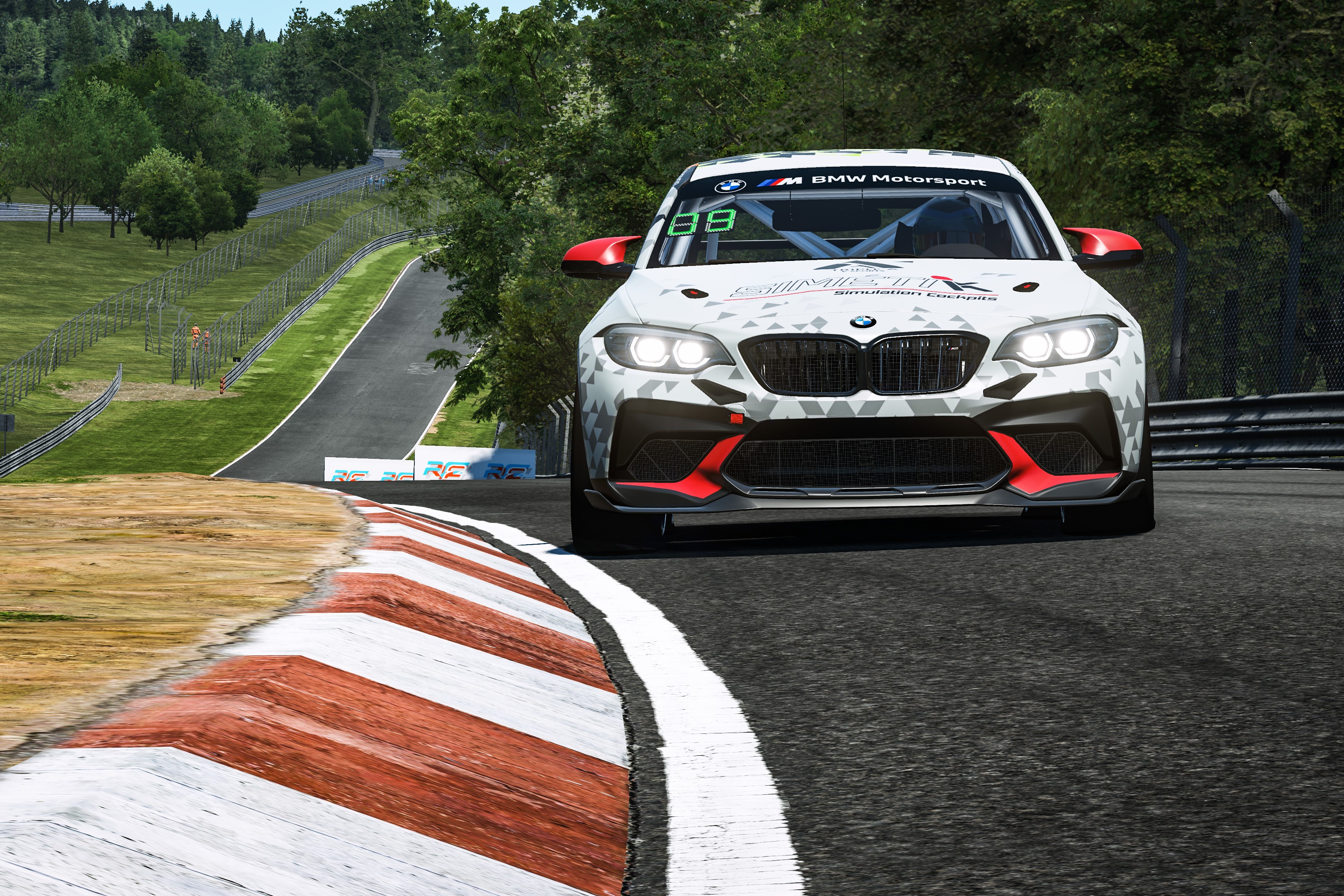 I was also shocked by what's possible in terms of creation. There are so many polished software choices out there that create myriad race and car types, circuits and disciplines. Well more than I expected.
SM: The rapid organisation of mass events has surprised me, with The Race's first All-Star race and Veloce's first GP alternative happening within hours of the mass cancellations really hitting. It's actually quite complicated to arrange, especially getting everyone 'in the same place', and the fact there have been so few high-profile problems has impressed me.
But I don't like how high the barrier of entry is in terms of the aggressively complex set-ups a lot of pros are parading around (props to Stoffel Vandoorne for his entry-level Logitech that he had for a while, and Jacques Villeneuve's Xbox controller).
GF: It's good that we are seeing series brave enough to mix things up with different formats. There's too much motorsport in the real world, and in a matter of weeks esports was faced with the same problem.
If everyone kept their digital offering as close as possible to the real thing during this period it would get samey very quickly in what is already a saturated market. Credit to those trying to do things differently, either with their event formats or their car/driver/circuit combinations. We'll never get this chance again to mix real with fantasy.
How should esports fit into the motorsport landscape when the crisis is over?
NQ: It's difficult to say. However it's been great to see plenty of retired and older drivers race in these esports races and pick it up for the first time – particularly with The Race Legends Trophy.
Recent events have proved esport races have a considerable audience. Certainly the esports series should be treated more as a support category rather than just a small, experimental thing that championships run on the side.
GF: Hopefully championships keep pushing their hardcore esports series, perhaps even treating them as a support event around race weekends.
But I'd also like to see this boom in real-world drivers getting up to speed with sim racing translate into off-season events. It doesn't have to be relentlessly every week like it is at the moment, but some fantasy races to fill a long off-season like IndyCar's, or some virtual F1 races in January once the drivers have recharged their batteries and are waiting for testing to start, would be a great way to feed a hungry fanbase the next time there's little racing going on.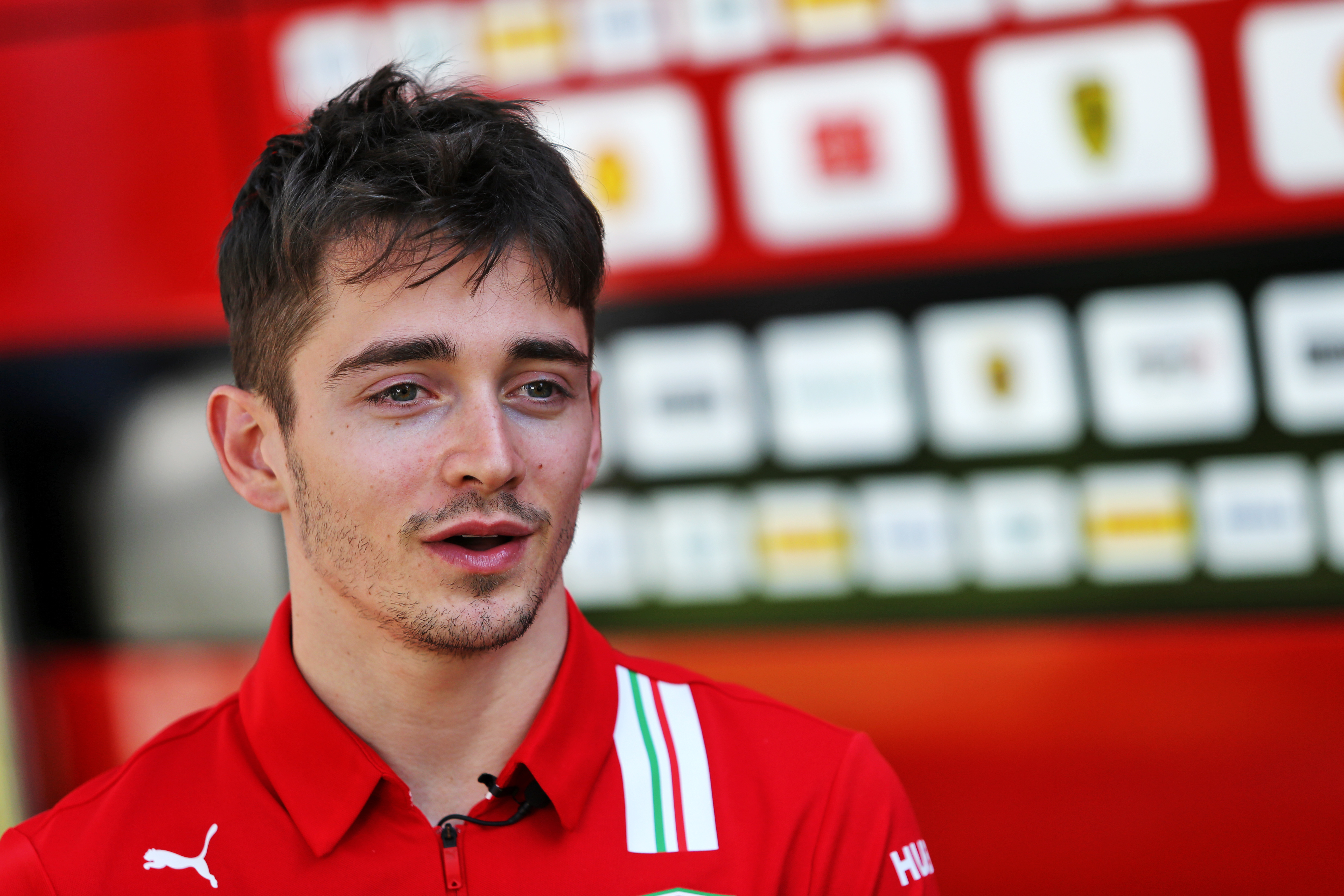 JB: IndyCar should launch a proper esports series for a start! NASCAR already races most weeks so having its massive esports series and the real-life championship is separate and fine, it just works.
Maybe NASCAR should have the odd invitational race every few months on TV like this, and longer term it could help reduce a 37-event calendar?
IndyCar could use it to have some mad oval races that are too dangerous in real life. The iRacing series has proven the races can be awesome without any of the risk.
In general real-world championships should and will look to incorporate more esports. It's a low cost thing that gives series the chance to target a market that all sponsors want to tap into, and that motorsport struggles to access. More teams should be taking a Williams approach to competing in everything possible, too. It's basically free advertising!
SM: Hopefully it will not be forgotten about. The pro-driver competitions will all but disappear because they aren't sustainable during the season. If we can make the best-of-the-best sim racers into names people recognise more widely, and bring attention to proper series that exist, then that will be great.