McLaren Formula 1 driver Lando Norris appears poised to make his IndyCar debut this weekend in the series' iRacing Challenge race using the Austin circuit.
Norris is a regular on the iRacing platform, and admitted he has been doing some oval races in an IndyCar and has even watched some of the recent iRacing Challenge events that have been broadcast on Sky Sports F1 in the UK.
After strongly hinting in an Instagram broadcast that he was keen to race in IndyCar's online series, he then revealed that he would be streaming his "first test" with McLaren's IndyCar arm via Twitch on Wednesday night.
First test with @ArrowMcLarenSP TOMORROW 9PM BST on https://t.co/ydoTCsksCK 🤟🏼 #INDYCARChallenge @IndyCar pic.twitter.com/YbfOwZRQqJ

— Lando Norris (@LandoNorris) April 21, 2020
Austin will be the fifth instalment in the series set up in lieu of any real racing for the IndyCar Series, with its rescheduled calendar now set to start at Texas in June.
Norris made his first outing at the Circuit of the Americas with McLaren during United States Grand Prix Friday practice in 2018 while he was still competing in Formula 2, before taking a race seat alongside Carlos Sainz Jr in the team for the following year.
McLaren has stepped up its IndyCar presence this year in a collaboration with what was Schmidt Peterson Motorsports, and will contest the full IndyCar calendar if/when the series 2020 season gets underway.
Norris was appearing on an Instagram Live interview with Arrow McLaren SP driver Patricio O'Ward when the prospect of doing the IndyCar iRacing Challenge race was discussed.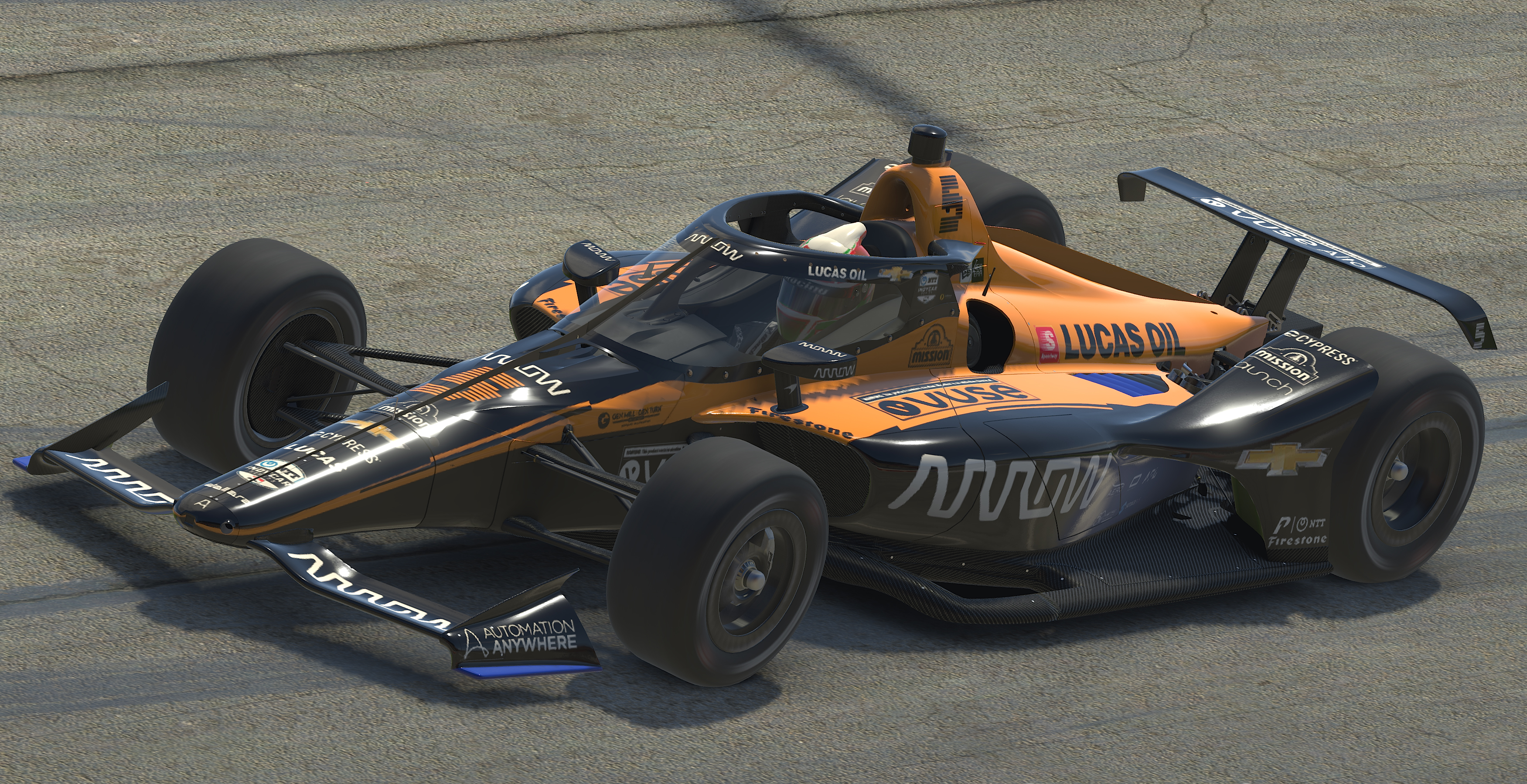 O'Ward asked Norris if joining the series at COTA would be of interest, and Norris replied: "I think it would be pretty cool. I would love to.
"I've got no other races coming up. And I've been watching the last few [iRacing Challenge] races actually and they look good fun."
Later on, O'Ward added: "we've got to get you in an Arrow McLaren SP car this weekend".
"100%," said Norris in reply.
"I've been doing a few oval races on iRacing in IndyCar. It's oval racing, which is different, how you have to save the front right. It's different to what I'm used to.
"It's really cool the first time you do it. So for me to do ovals, it's completely new.
"I've got the paint on my car, everything is set up. Hopefully I can do a race sometime."
O'Ward added: "I will work on it. We're going to get you a ride for this weekend."
"Alright let's see what we can do! Nice!" concluded Norris.
IndyCar then tweeted "consider your invitation extended" to Norris and told him to check his iRacing account, with Norris replying "Well I guess that means the practice starts now then?" with a winking emoji.
@LandoNorris, check your @iRacing account – consider your invitation extended. #INDYCARChallenge https://t.co/ea67v870Gi

— NTT INDYCAR SERIES (@IndyCar) April 21, 2020
Norris wouldn't be the first guest racer to take part in the IndyCar iRacing series.
NASCAR legends Jimmie Johnson and Dale Earnhardt Jr have both competed – with Earnhardt scoring a brilliant debut podium in the Michigan oval race, the only one he has contested so far.
Kyle Busch then became the latest stock car driver to appear, the 2015 and '19 Cup champion contesting the Motegi oval round last weekend.
Double Supercars champion Scott McLaughlin was due to make his IndyCar Series debut this year in real life, and has contested the whole iRacing Challenge instead – taking victory at Barber Motorsports Park for Team Penske.
IndyCar Series and team owner Roger Penske has said the championship will look to limit the number of guest appearances it allows in the iRacing series, but it is unlikely to turn away a driver of Norris's reputation and profile.