There are two major dates for Formula 1 and Silverstone to pay attention to next month. May 13 will mark the 70th anniversary of the first F1 world championship race, held at the British track in 1950. Two days before, on May 11, 2020, the UK is due to end the lockdown currently in place to combat the COVID-19 crisis: a milestone that could make or break when, where and how, the 2020 F1 season finally starts.
With the 2020 schedule in tatters because of a pandemic still to be contained, F1 is waiting to find out those vital details. Mid-May is a loose target for European countries to take the next step: keep restrictions, or commit to relaxing them.
There are scenarios in the works. F1 bosses have discussed the practicality of the Red Bull Ring and Silverstone, home of the Austrian and British GPs, holding their races behind-closed-doors, and having a second race at each track if necessary. This depends on the respective national authorities giving a grand prix the green light.
If July 5 comes too soon for Austria, scheduled two weeks before the British GP, then Silverstone could even be the season opener, helping kickstart F1's most troubled season 70 years after launching the world championship in the first place.
"There will be a degree of symmetry," Silverstone managing director Stuart Pringle tells The Race.
"Albeit not really under the circumstances that any of us would want this to be…"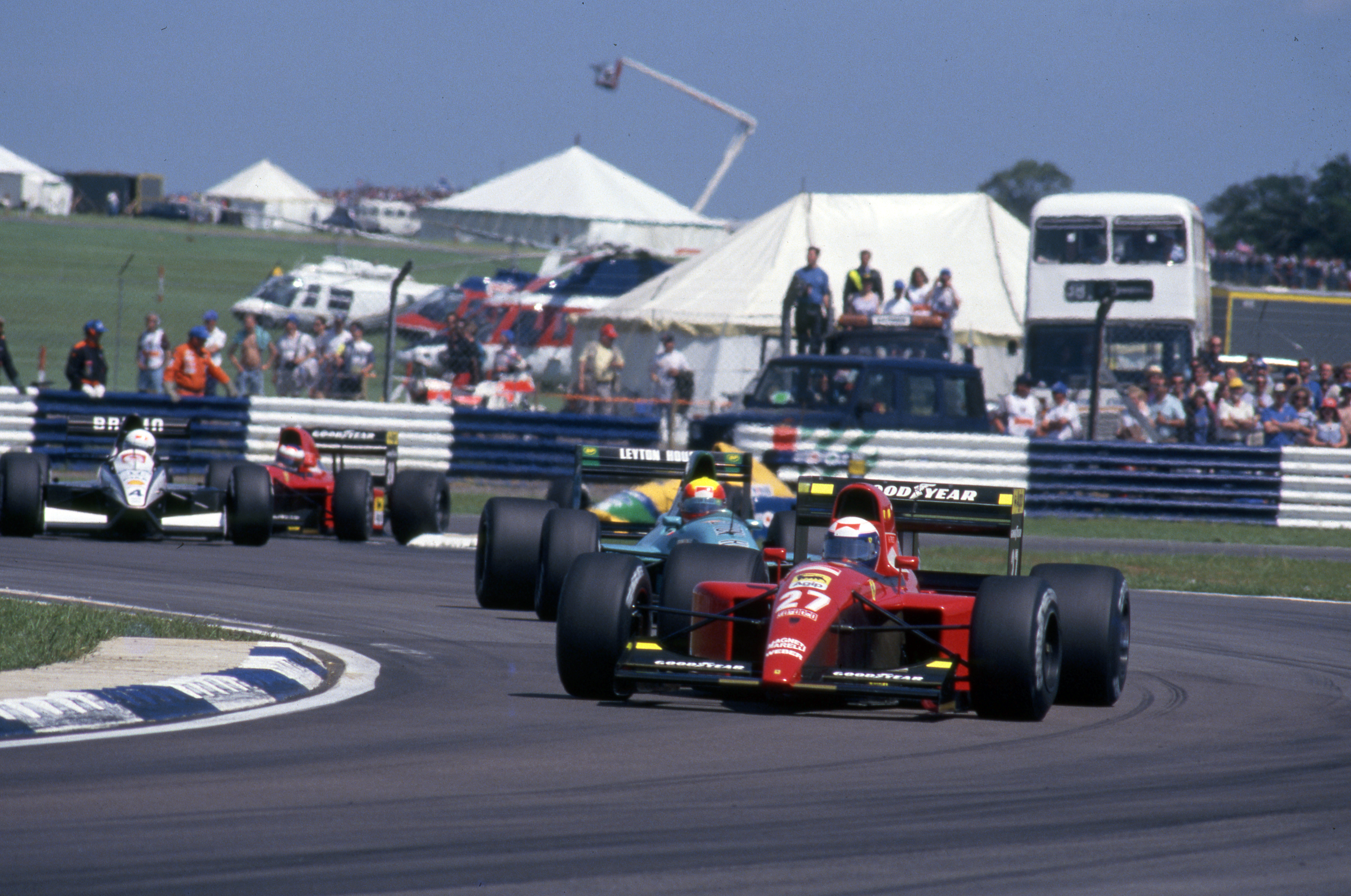 Regardless of whether it raises the curtain or simply follows it up, Silverstone's ability to stand the test of time has never been more appreciated in F1 circles.
Silverstone has had its hurdles to clear. Several other tracks have taken the British GP away from it over the years, and even in recent times disagreements between circuit bosses and F1 chiefs threatened its place on the calendar for over a decade.
Expensive circuit redesigns and infrastructure developments have weighed heavily on its balance sheets, as did a long-term deal with F1 that proved unsustainable and prompted Silverstone to activate a break clause in the contract.
Silverstone's future was still uncertain less than a year ago, with no new deal in place and the 2019 British GP advertised as 'potentially the last, at least for now'. Meanwhile, F1 talked up the prospects of a race in London…
At the start of 2020, a London GP is nowhere in sight. Yet Silverstone and the British GP offer a welcome source of comfort in deeply troubling times: offering multiple races, behind-closed-door events, different circuit layouts and even midweek races. If there is to be any hope for F1 in the short-term, Silverstone will be a key part of the salvation.
"Look at the races that are falling by the wayside," says Pringle. "It's all of the city centre ones. They're great when everything goes well, but actually with circuits like Silverstone you have a dependability, you have a deliverability, you have a reliability.
"The reason I can say I have complete confidence that we can put on whatever they want, whatever the format, is because I know our venue, I've got control of our venue, we've got no noise restrictions, we're licenced 52 weeks a year.
"I've never understood the commercials of that London suggestion, and I think the fact it fell away as soon as we signed a new grand prix contract probably tells you all you need to know about it.
"Silverstone is a rock for the championship. To be fair, Formula 1 recognise that. They're repeatedly on record saying [that] Monaco, Spa, Monza and Silverstone are the four cornerstones of the championship."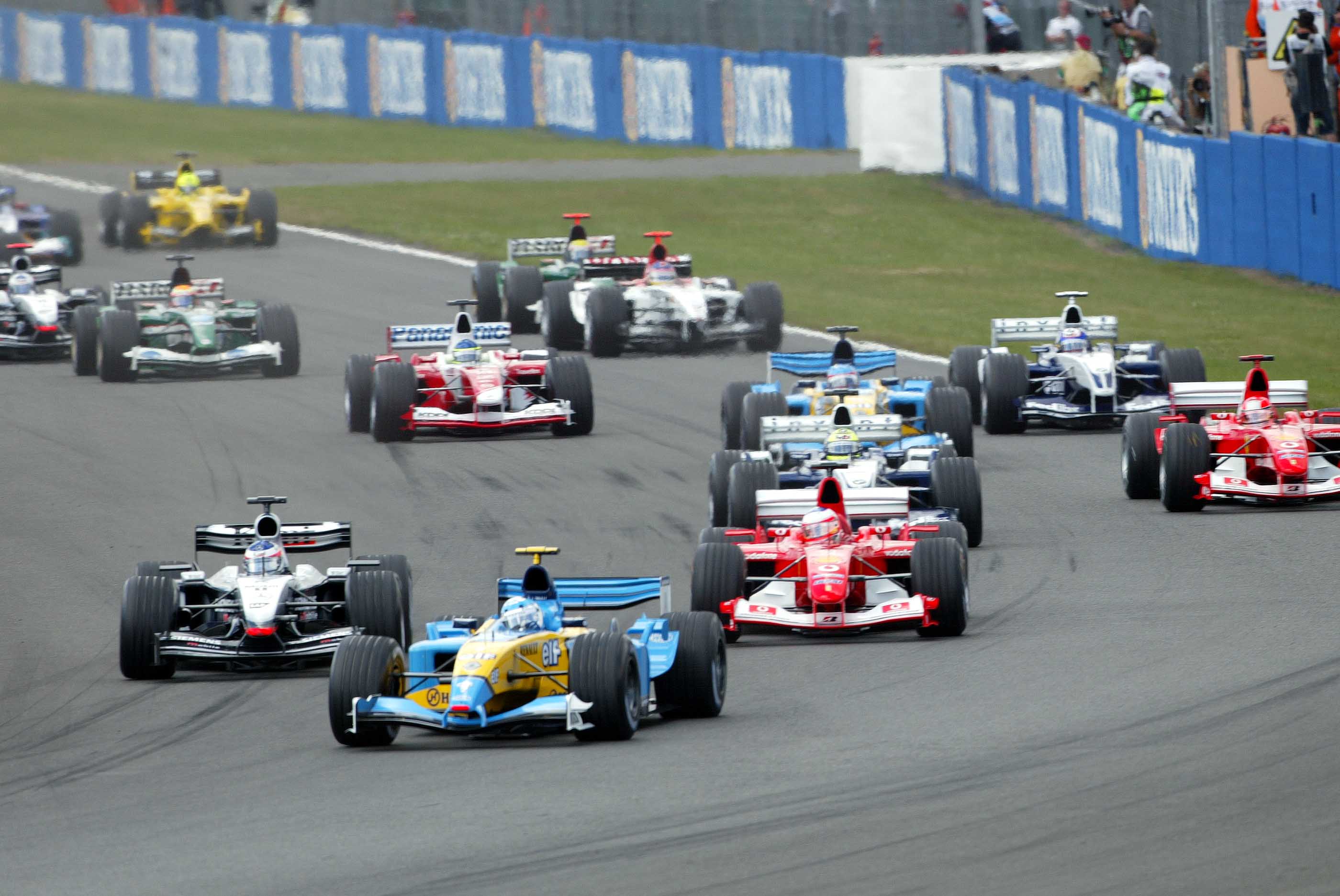 Silverstone's heritage is unquestionable, as is its popularity among fans, drivers and teams. However, that did not nothing to prevent the tense and often public back-and-forth over a new deal from 2017 to 2019.
Eventually a new, long-term contract was agreed on the eve of the 2019 race, and this was capped with an exciting race, a bumper crowd, and massive fan satisfaction (according to F1's survey of events) for the second year in a row.
"I'm sure if anybody had worried about it then, knowing that it wasn't a flash in the pan or a fluke down to the weather or the World Cup [in 2018], actually we put on a good show," says Pringle.
Politics are rife in F1, whether between teams, organisers, circuit bosses – name a person or a body in grand prix racing and there's a good chance that some kind of angling is going on. But that is at an all-time low because the global crisis has forced a sense of perspective that F1 is often sorely lacking.
That, partly, is why Silverstone and F1 have gone from what Pringle describes as "a degree of standoffishness" to being so closely aligned. In less than a year, the two opposing sides from the negotiating table are working hand-in-hand to try to salvage the start of the season in extraordinary circumstances.
"One of the things that I think is quite positive that's come out of this for us is we're working much more closely with F1," says Pringle.
"Once we got the contract sorted we've tried to operate on a 'we need each other equally' basis.
"Someone from Silverstone is in daily contact with someone at F1. We've got the comms team, the ops team, and me on the commercials. Sometimes all three of us we've got multiple conversations going.
"It's good we're working more closely together. We've got to be as supportive as we possibly can to try and help them get a season's worth of calendar away."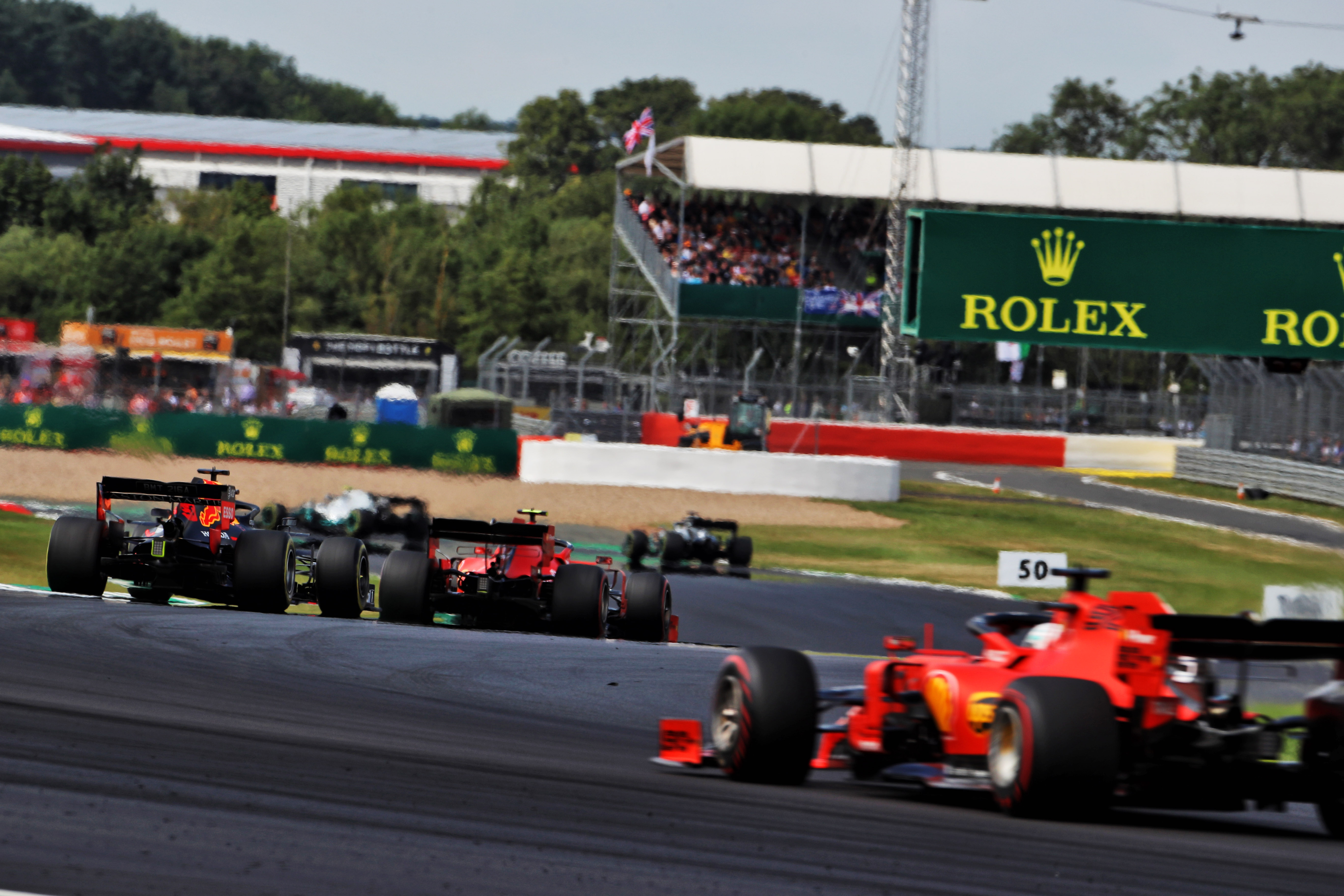 By Pringle's own admission, it would be "madness" for Silverstone to adopt any other stance. While it has diversified its business in recent years, reducing its dependence on the success of the British GP, that is a thin layer of padding against the blow of the current economic situation. Silverstone's new immersive tour, the Silverstone Experience, is closed and the track cannot host events. Staff have been furloughed. There is no immunity from the effects of the crisis and variables outside of the circuit's control will remain that way.
However, Silverstone has factors working in its favour, namely the seven UK-based F1 teams and a ready-to-go facility. The variables the circuit can control are being maximised, and it has jumped at the chance of positioning itself at the centre of F1's bid to start the season.
"I need Formula 1 to be as healthy as possible in years to come," says Pringle. "It's not going to help me if it's not as strong as it could be.
"I want Silverstone to get back to trading as normal and I'm mighty pleased that we started to diversify our business four years ago, so that we are less reliant on this one event as was previously the case.
"That's given us some comfort and we've got a bit more robustness as a result.
"It's good, we're working closely together [with F1]. If we can help them I've got to remain flexible on dates, I've got to remain flexible on format, I've got to remain flexible full stop.
"They're trying to put something together that has to fly for the long-term."
The upshot of that is the best race of the season for fans, according to fans, is almost guaranteed to take place without fans. That, Pringle recognises with genuine sadness, will mean the British GP (and whatever a second race might be called) miss out on part of what makes Silverstone such a seasonal highlight.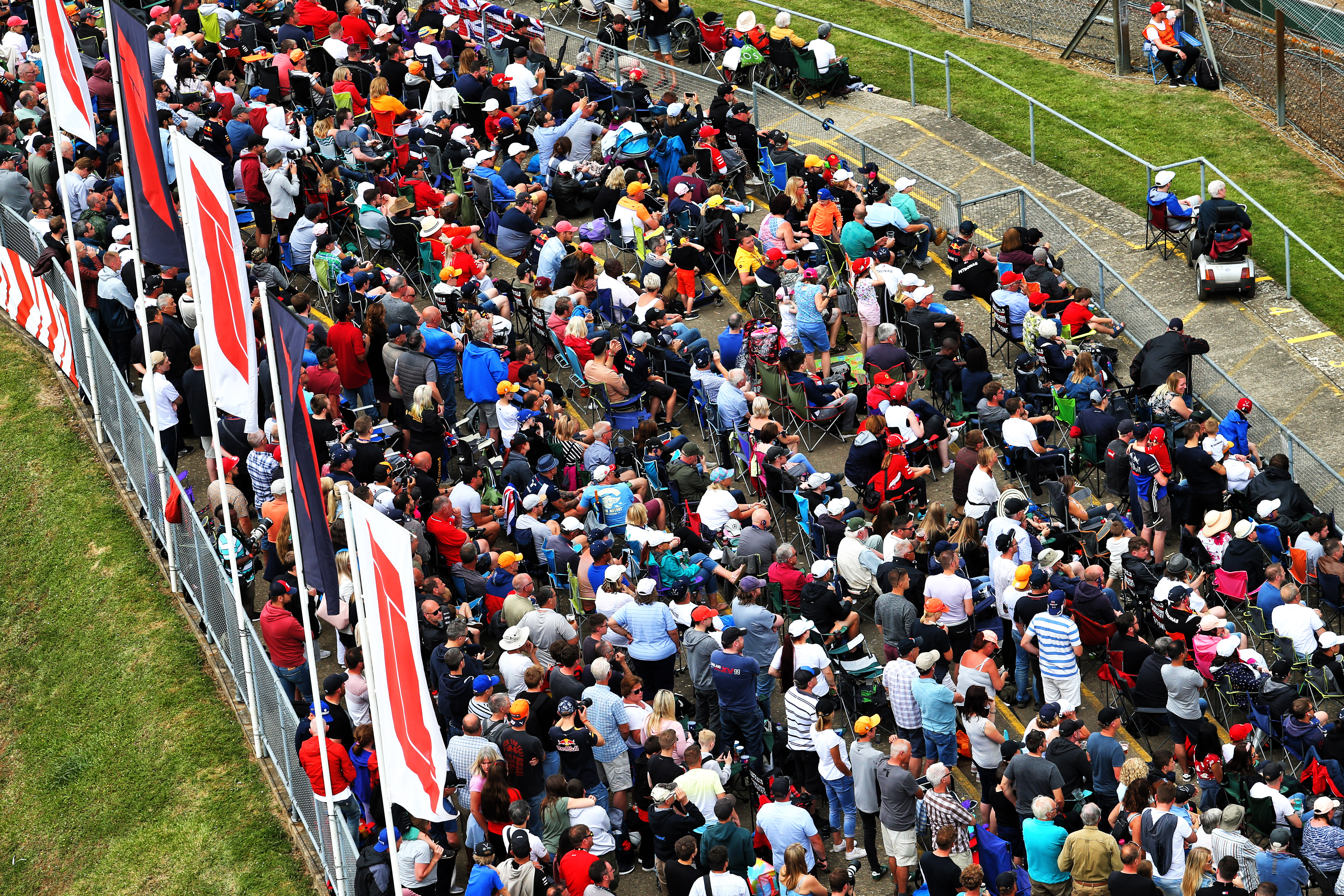 "It would be bizarre," Pringle says. "One of the major factors about why it's such a cool event is because of the atmosphere.
"All the cool ones, it's all because of the atmosphere.
"So, it would be different, but everything's different this year, and we're all having to accept that it's different."
That goes for fans, too. A grand prix is not a cheap event to attend and for many it is akin to a festival, whether that's a one-day attendance or a multi-day trip. Losing that is a blow to many, particularly those who save up for the privilege.
Silverstone gave itself a provisional end of April deadline to decide the fate of the race but this relates to a 'normal' grand prix, with spectators. A fan-free event can be finalised.
Pringle says Silverstone has a team that maintains a regular dialogue with fans and has fostered a good relationship with them, but that has been particularly important in the current situation, with the clock ticking down to when they will (most likely) be given bad news.
"Our fans are absolutely our priority and they're being every bit the legends that you'd expect that British fan base to be," Pringle says. "It's just, 'yeah, yeah, quite understand, that's fine, let us know, really hope it's on, fingers crossed, something to look forward to'.
"We are so lucky that we've got this level of support."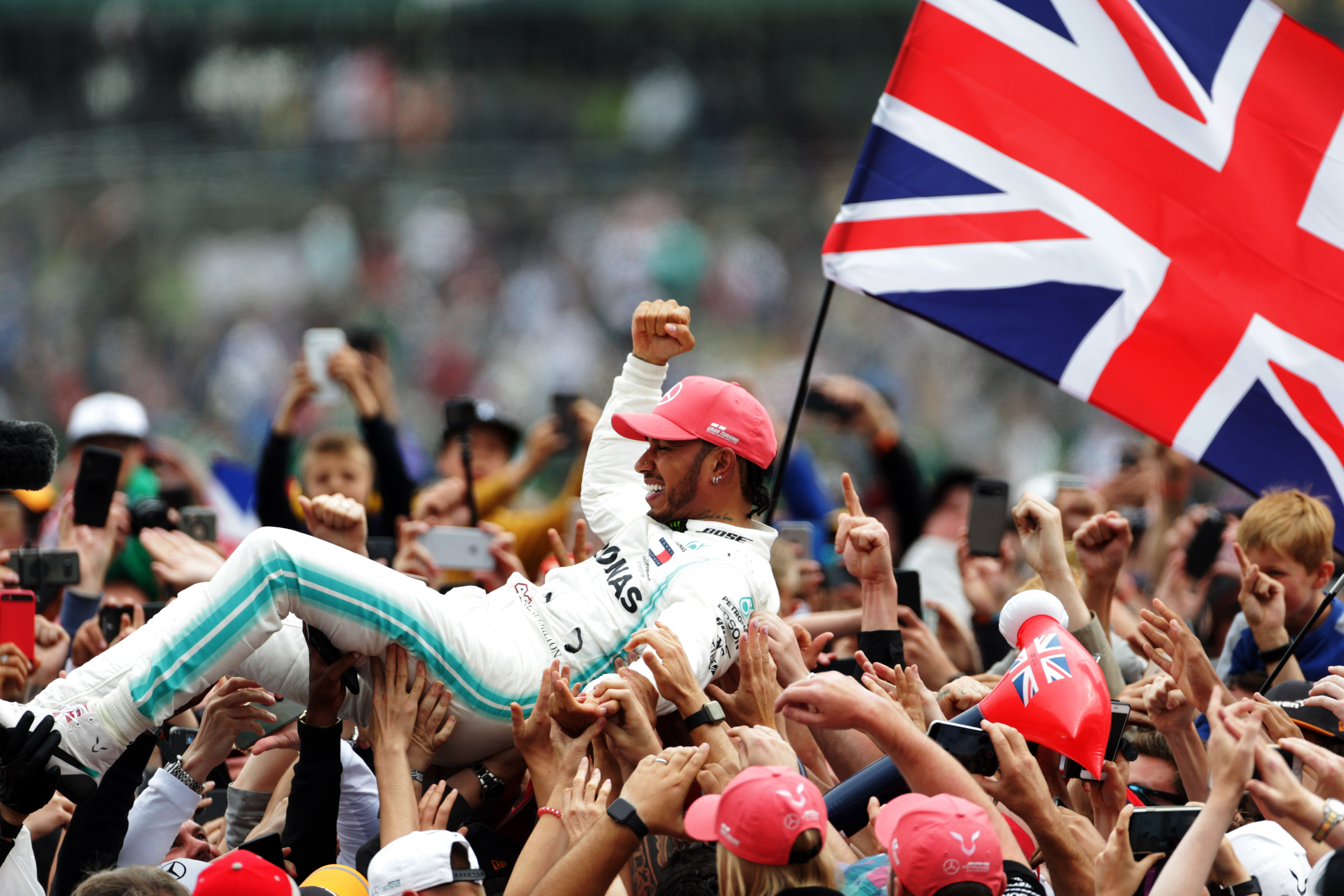 Whatever the fate of the British GP or any potential follow-up event at Silverstone, there is an air of caution around the explosion of conversation regarding fan-free races. That does not just apply to motorsport though, it's sporting competitions in general.
There is optimism in some quarters that Britain, while behind other major countries, is approaching the peak of the virus's impact and that sport behind-closed-doors can offer some light at the end of the tunnel. But it must not distract from the priority, which is that the crisis should be taken seriously and the public should adhere to the government's 'stay at home' message.
This helps explain why the flexibility Silverstone is showing towards F1 does not include bringing the date forward to, say June, if there is no intention of letting fans in.
The French Grand Prix is scheduled for the end of June but its cancellation is imminent, as the country has banned mass gatherings until July. Silverstone will not entertain speculation about whether it could 'fill a gap'.
For now, the self-imposed deadline to commit to a normal grand prix is almost certain to expire. The starting point to build the necessary infrastructure will pass. Pringle says: "Yes, we can slip a week or so, if we really, really need to, but if the direction of travel is clear then what's the point?"
Pragmatism and patience are vital at times like this. But as hopes rise that the situation is gradually coming under control, or will soon enter that phase rather than continue to escalate, so it becomes tempting to think that F1's bold plan to start the season in July might well be on.
How fitting it is that Silverstone is at the centre of that bid.