The French Grand Prix is the latest Formula 1 race set to be postponed or cancelled, after the country extended a ban on events until mid-July.
France has extended its lockdown until May 11 but events with large crowds will not be allowed to take place until mid-July as the coronavirus situation continues to unfold.
The French GP is scheduled to take place at Paul Ricard on June 29, and reported an attendance of 135,000 last year.
It means the French GP is expected to become the 10th round of the 2020 season to be postponed or cancelled, and makes the Austrian GP – scheduled to take place one week later, at the start of July – the most likely earliest starting point.
No formal communication has been made by either the French GP organisers or F1 but a response to president Emmanuel Macron's Monday night address is expected swiftly this week.
Even holding the race without fans, as has been explored by F1, seems impossible given the personnel involved would still take the event beyond the 100-person limit.
It is not known which race organisers are willing to hold a race without fans, although a subsidised hosting fee might convince promoters as it would make a significant difference to the finances of putting the grand prix on.
Bahrain is definitely prepared to host a spectator-free event, as that was its plan before the outbreak accelerated and all major sporting events were put back.
F1 CEO Chase Carey had initially held out hope of a "summer" starting point for the 2020 season and sporting chief Ross Brawn has since outlined a near-full schedule would still be possible if that happens.
"We have looked at all the logistics, and we think we can hold an 18-19 race season if we can get started at the beginning of July," he said last week.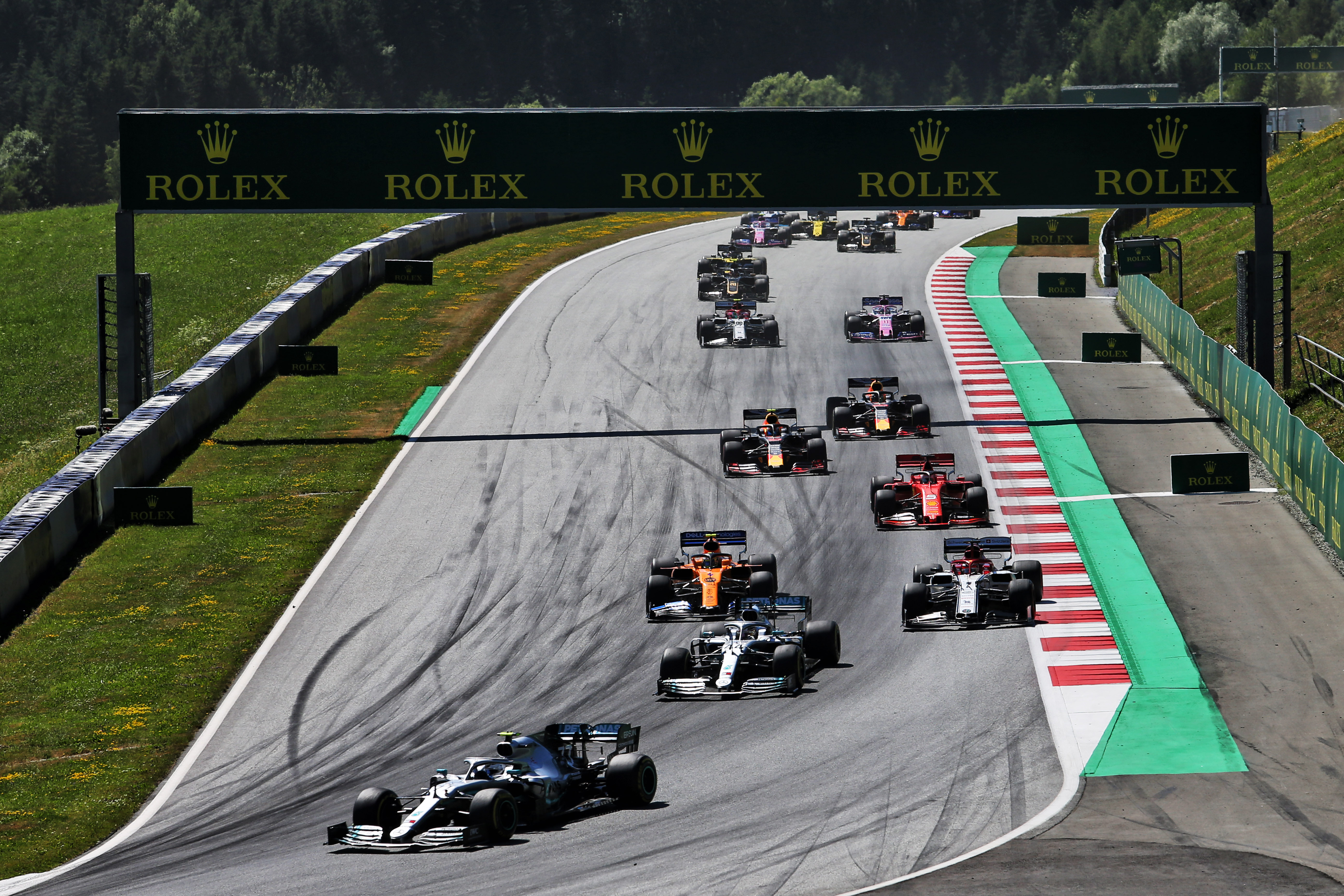 That looks like a more realistic prospect in Austria, where the number of new infections have decreased and the government has looked to relax some of its measures.
It will define a date to reopen public services by the end of April, and its target is to "ensure a gradual reopening starting in mid-May" with events being held "once we get towards the end of June".
That is encouraging for the July 5 Red Bull Ring event, but would depend on F1 personnel being able and willing to travel to Austria, as different countries will reduce their restrictions on their own terms.
The British GP is scheduled to take place two weeks after the Austrian round, and a decision on the Silverstone race is expected in the next two weeks.