Formula 1 "will not go back to the old days" of big spending once racing restarts after the interruption caused by the COVID-19 pandemic, according to Haas team principal Guenther Steiner.
Steiner believes the economic impact of F1's hiatus will act as a wake-up call for grand prix racing, with the first nine races of the season already called off and the French Grand Prix in late June set to be dropped imminently.
F1 has already taken action to limit the economic damage by delaying the new technical regulations to 2022 but still ensuring the associated $175million budget cap is introduced next year. Discussions are also ongoing about lowering the cap to $150m or perhaps even less as part of a raft of measures Steiner believes must have a long-term impact.
"We will not go back to the old days, because we've got a wake-up call," said Steiner in the latest edition of the Sky Sports F1 vodcast.
"People will want to go back to spending as much as they can [but] we've all got hit by reality.
"We experienced it in 2009 when a lot of teams went away [after the global economic crisis hit] and [F1] waited too long.
"At the moment, the FIA is doing a good job to say 'don't let it go this far that we have to regroup and let it go away again'. We've got a budget cap now in place, that was never there before."
Steiner has suggested the Haas team is "here to stay" despite team owner Gene Haas saying ahead of the season that its ongoing participation was dependent on how the start of the year went.
It is hoped that the budget cap will make it easier for smaller teams to compete for good results, and to prevent richer teams simply using brute-force spending to get to the front.
"Some people have always got more money and they can spend more," said Steiner.
"Our aim is not spending more money, it's to have a more competitive F1 where everyone has a chance to compete.
"If you want to compete for fifth, that is what you are competing for but it should be more on merit, not just by luck.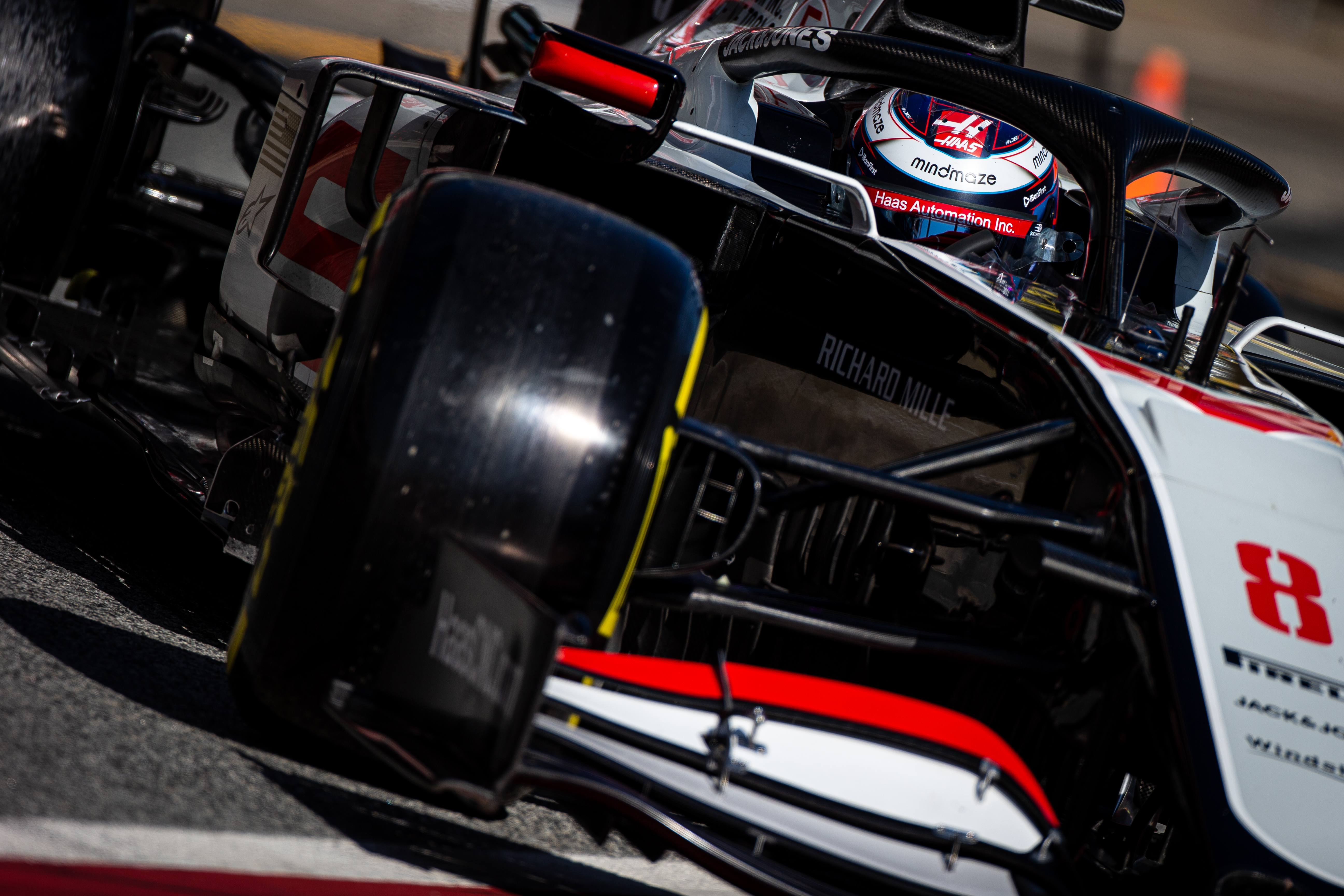 "It would be good for the fans, I think it would help everybody.
"We're getting closer. The small teams have to do a good job because where is the $50m I'm still behind [from the budget cap maximum]?
"But at the moment we're maybe more than $100m behind so if we halve that it's a good step in the right direction."
Steiner is taking a positive attitude to the possibility of F1's season starting as early as July's Austrian Grand Prix.
Although the race is envisaged as a behind-closed-doors event with minimal personal and no fans, Steiner believes it's important for F1 to start racing again ahead of getting back to normal later in the year.
"It's important for a positive outlook, for light at the end of the tunnel," said Steiner.
"I hope the Austrian government gives us the go ahead and we come up with good enough ideas to protect the Austrian people and ourselves, so we don't spread it or get it.
"We need to see how many people we can leave at home to work – less people, less risk.
"We need to give them a reason why we're not dangerous. They don't want us in there to get it going again.
"It's not nice to race in front of empty grandstands but if we need to do it, we'll do it.
"In August, hopefully, the world is in a good place again and we go back to a little bit of a normal schedule.
"I hope something will be announced in the next three to four weeks officially so we can work towards it."
Steiner suggested his team would require four-to five weeks to prepare for the first race given it has not touched its cars since they returned from the aborted Australian GP then went into shutdown.