Unless McLaren is overplaying how reserved its expectations are for the start of 2023, an impatient Lando Norris may be on the brink of a frustrating Formula 1 season.
Norris's early years in F1 coincided with McLaren being on a sharp upwards trajectory to the top of the midfield. He even established himself as a semi-regular podium finisher in 2021. His performances, the team's progress, and his clear status as the future of McLaren made it a no-brainer – according to both parties – for him to sign his new long-term deal to 2025.
Then McLaren stumbled at the start of the 2022 regulations, and it seems it is not in the strongest place ahead of year two of this rules cycle either. It has been leapfrogged by Alpine and looks more vulnerable to slipping behind another team, such as Aston Martin, than it does to closing the gap to the likes of Red Bull, Ferrari and Mercedes.
It's a reality check for the team and for Norris, who has been forced to accept he cannot control when he gets to the front of the F1 grid, and keep his ambition in check.
"The main thing is I still have excitement of what I know is to come in the future," he insists.
"And if I think of how quickly the past four years have gone, hopefully these next few can come quickly at the same time. Especially '24, and then even more so '25.
"That excitement kind of hides a little bit of the patience that I need to have. But I have a drive, and I do want to win now. I do want the team to do better now. We should be able to win championships. And we soon will have, I would say, everything in place in order to do so.
"We don't have everything we need at this current time to win races and to compete against the best teams in the world.
"But if we can build a team who can perform in every area to win world championships and perform at that level, when we have those extra few things coming our way we can take that step with absolute performance.
"I'm probably not the most patient guy in life but it's something you need to learn to have when you get to Formula 1."
There is little else Norris can say at this point. Under contract for three more seasons, his earliest exit – apart from the highly unlikely event of a mutual split – is at the end of 2025. Not that he's looking for an exit.
Nothing has really changed at McLaren since he signed his contract extension, so Norris is not totally surprised by what's happened. He did that deal knowing that McLaren had a lingering infrastructure weakness that will not be cured until a new windtunnel and simulator are phased in this season.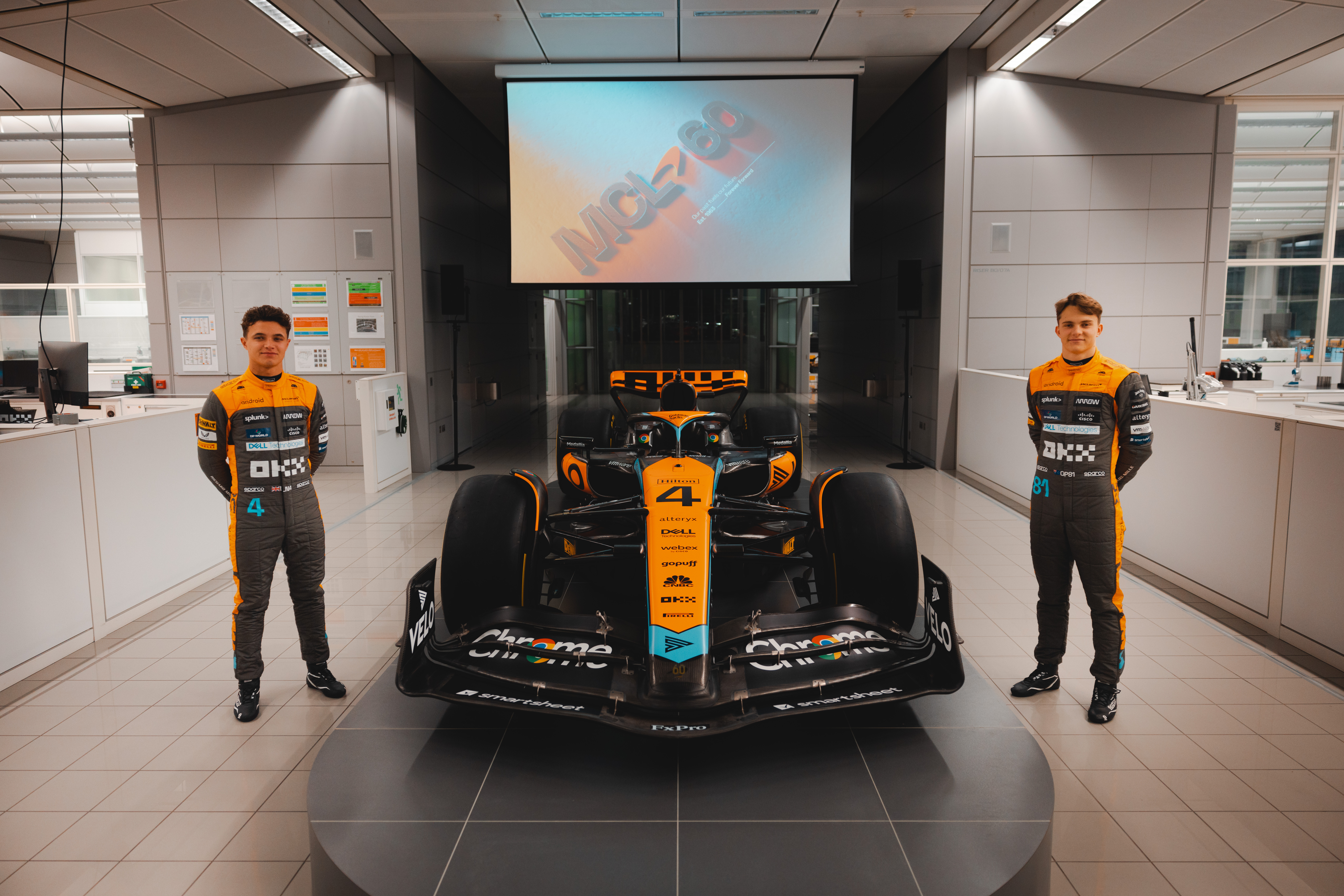 The 2024 car should benefit but the 2025 car is the big target. So, Norris's aim for McLaren remains annoyingly familiar.
"I knew where we were several years ago and I knew where we could end up," he says.
"From where we are now, a really good year and a successful year would be to still take some big steps forward. I think we're ambitious and we still want to do that.
"No matter how we start the season, a year where we could get back to fighting for the top of the midfield confidently [would be good].
"That's something which slipped away from us a bit last year. Alpine has been having some very good performances, and considerably better at times, obviously beating us and taking that spot.
"We need to be the team that's leading the way in the fight to the top three teams. And if we can at least end the season around that place where we're fighting for the fourth constructor, and we're leading the way to the top three, then I think that's what we need to be happy with.
"We're still ambitious, we have a lot of work to do in order to achieve it. But I think it's a realistic goal.
"I don't think you can expect us to be on par with Red Bull and Ferrari, Mercedes. We've got a long way to get to that point."
Though McLaren admits to not being entirely happy with its launch car and has already pinpointed early season updates to catch up on developments it is behind on, there is still talk within the team of being in that fight to be best of the rest by the end of the year.
After the obvious progress from the low point of 2018 to the peaks of 2021 – the year that Norris took pole and almost won at Sochi – a familiar midfield target brings an inescapable sense of stagnation.
And the downside to pinning all hopes on 2025 is that sets a fixed deadline for success – which is worse for McLaren than Norris, who will have that contractual flexibility – and means a risk of treading water until then.
In that respect, it is worth noting that Norris recognises the importance of not just phoning in the next two seasons while he waits for a better car. He believes the process of being in a position to win in 2025 starts this year and insists he is ready to play a key role in that.
"We can get next year's car in the windtunnel this year," he says. "It might not have the most effect, we can't start all our development in the new windtunnel, but we can at least start to see some steps.
"I have the patience and the time to kind of wait out those few more years – and not even wait it out, but to make the most of these two years. I'm happy to do so, to a certain extent.
"I'm still only 23 and I feel like I've got many years still to go. 2025 is potentially the year where we can be in that position to really fight for things.
"I guess at times it's tough because I'm a competitive guy and I want to win. So of course, at times you think what could you do to get into that position earlier?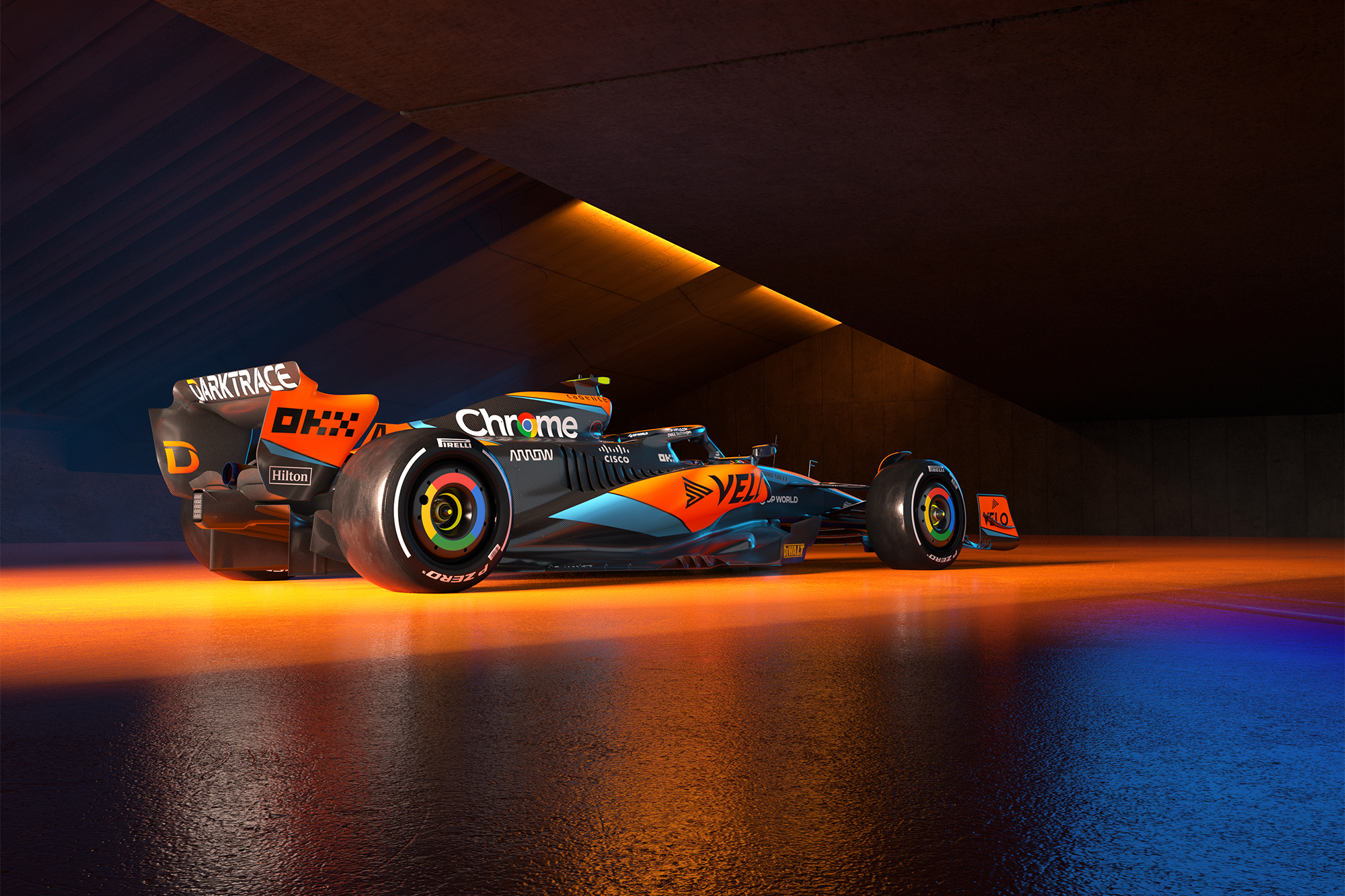 "But also, I'm very comfortable with where I am now. I have good confidence in the team; if I didn't then maybe my mindset would be different.
"It's a long way away, but we'll see how the progress can be this season, how we can do at the end of the season when we can get things in the new windtunnel, start to get our first idea. 2024 and 2025 are when you should start to see some bigger change.
"It still feels like a long time away, you've got the whole year to do, but the beginning of that starts this year.
"I have definitely not lost faith in the team. I'm very happy to continue to work with them and be part of the journey to hopefully getting back to winning championships and winning races."
In the meantime, there is at least a new-ish role for Norris to embrace. Daniel Ricciardo's departure and Oscar Piastri's arrival make Norris the most experienced driver in a team for the first time in F1. Though he was undisputedly McLaren's team leader on-track for the past two seasons, he has a new authority this year.
"I definitely have more responsibility to uphold this season," Norris says.
"I'm the one with more experience, both in Formula 1 but also with McLaren as a team. I can use that a lot more than what Oscar would be able to.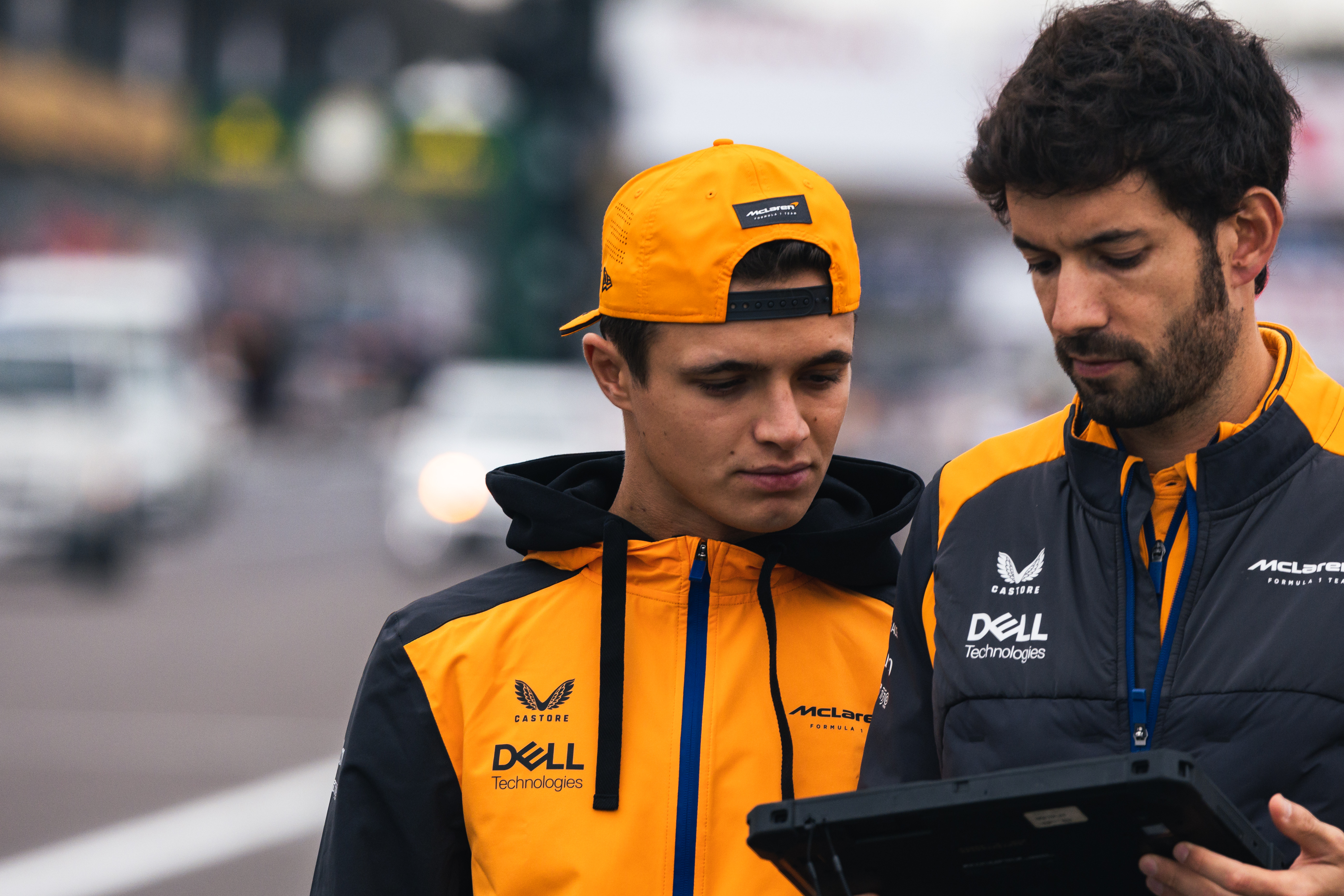 "Therefore my responsibility is to use that to our advantage and be the guy that can use that more for our improvement into the future.
"Of course, Oscar is going to be able to bring a different perspective, he's worked with a different team – that's something I've not done.
"But I'm the one that's going to be able to bring things that worked, things that didn't, in previous years. And I guess I'm more the one who feels a bit more at home at the minute, being so long with the team, and I can use that to the advantage of pushing people that work here.
"I probably feel happier to go up to them and ask them questions and lean on them and push them. That may be what Oscar does and maybe I'm wrong. But I think that just comes with time, getting to know people, experience of being with the team.
"So that side of it, getting the truth out of people, pushing them, getting them to find the limit, in whatever area that is within the team – I feel like that's a bit more my job and my role within the team rather than to just give general feedback about the car and go and drive.
"I have more responsibility back here to lead the team and push them on."
Norris has worked hard since his rookie season to be the kind of rounded personality that maximises their possibilities as an F1 driver.
He was very conscious of being seen as too much of a joker to begin with so has become more serious when necessary, and while it would be a little glib to suggest that simply not messing around as much is how Norris demonstrates added "maturity", that is the word that McLaren uses to describe how he is evolving as the team's lead figure.
"Maturity is an element that is progressing very rapidly with Lando," says team principal Andrea Stella.
"He's always been quite mature in a way, which I think is also one of the reasons why he rapidly progressed to be one of the best drivers on the grid, capitalising on his natural talent.
"But now I think the maturity is coming more in relation to what is the role of a driver, not only when driving the car, but also interacting with the management of our Formula 1 race team, interacting with the team, motivating the team.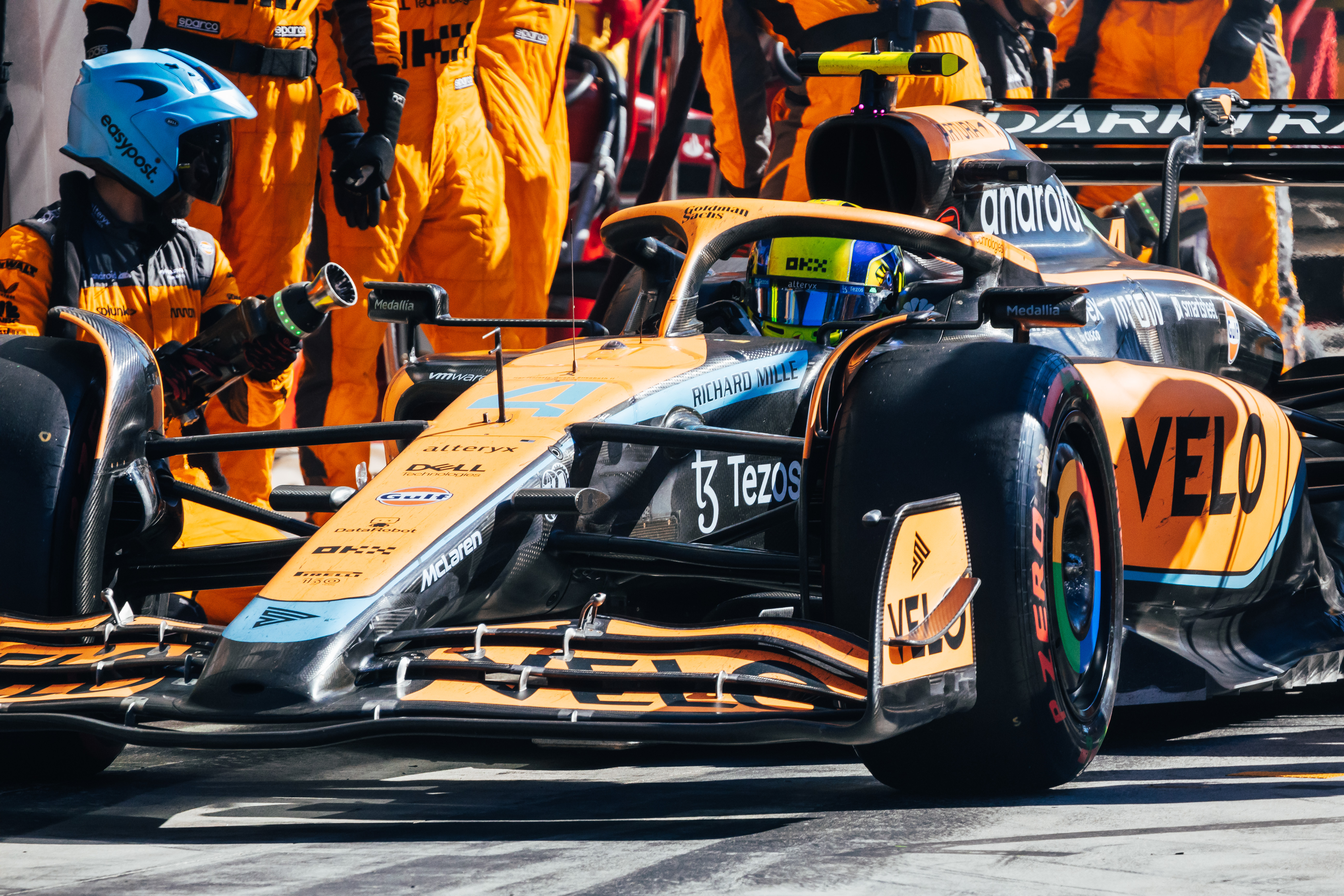 "His involvement is much broader. And in order to be able to do that, you have to be mature, you have to have qualities that you develop being part of the team.
"I have to say Lando being part of McLaren has been a journey of development for the team, and a journey of development for Lando as a driver."
McLaren is aware that it must produce a better car to keep Norris longer-term. Increased frustration this year is inevitable if it doesn't and whatever Norris says about having the patience to wait for 2025, it wouldn't be entirely healthy to test that in advance.
"I would certainly understand and have sympathy for him," says Stella.
"At the same time it's why we want to not only keep Lando on board, we also want him to take a leading position in the team.
"I've seen previously great drivers take leading positions when it was the time to build the team, and certainly Lando is now ready to take this responsibility.
"But when it comes to us, the only thing we can do is focus on ourselves. We know that Lando will be happy if we are happy.
"If we are happy with the development of the car, with the development of the team, then his happiness, his willingness to stay with the team, will come as a natural consequence.
"So, [there's] sympathy. We want to involve him from a leadership point of view, but ultimately for us, we need to focus on doing a good job."
McLaren Racing CEO Zak Brown also plays down the concern, pointing out that but for the rain in Russia two years ago Norris could well be a race winner already – although Norris can't be expected to count on past 'what if?' moments.
"He signed up for the long term because he knows the journey we're on," reckons Brown.
"This feels like family to him.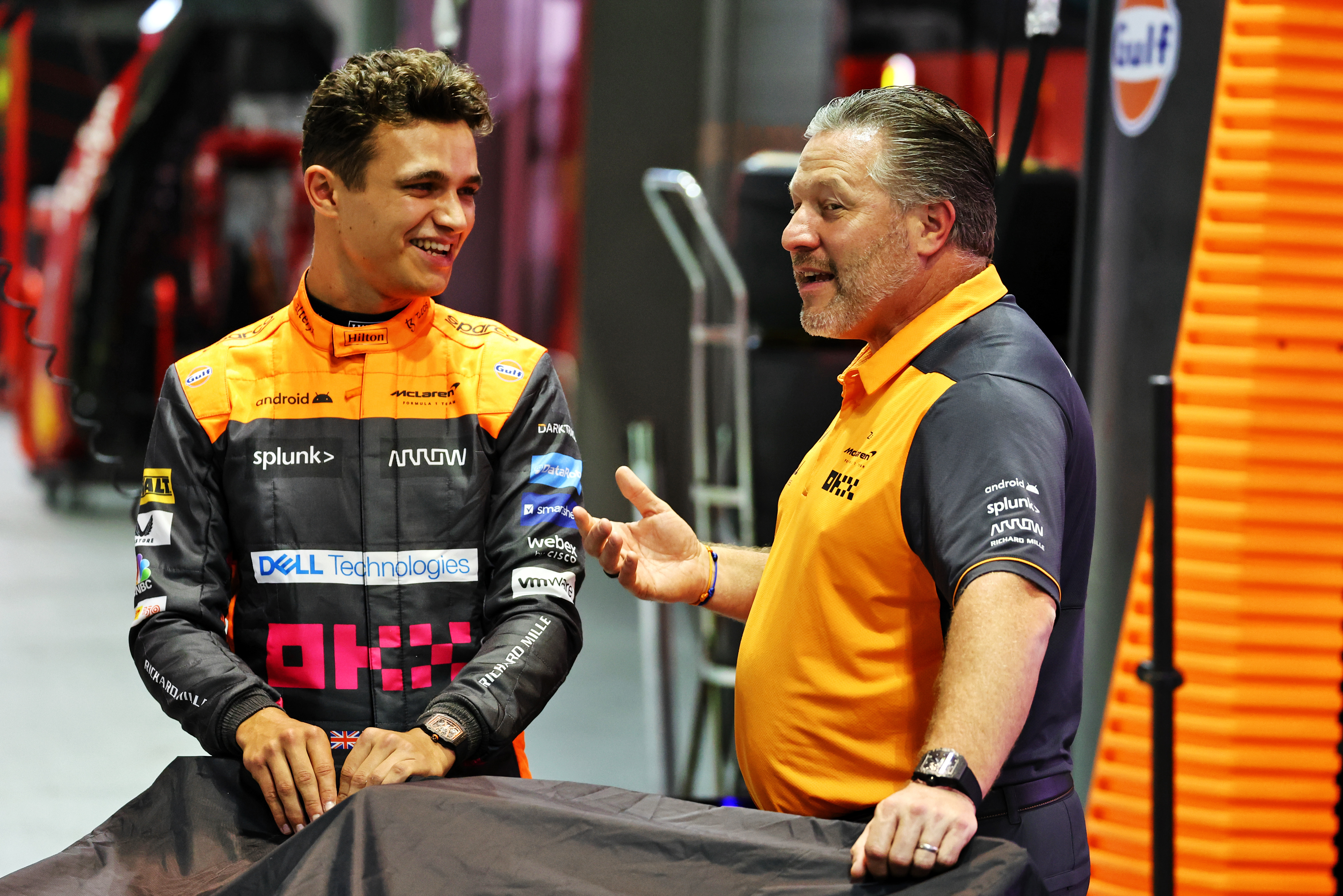 "We're all impatient, so we're all there with him in our desire.
"We need to wait and recognise it's going to take a little bit more time."