Alpine's 2023 Formula 1 aim – 'keep fourth in the constructors' championship but be closer to third than fifth' – looks from a distance like a rather lukewarm motivational slogan, a case of 'same again but slightly better will do'.
But when you look at the actual maths involved, that aim is a daunting one. Scraping home 14 points ahead of McLaren to secure 'best of the rest' in the 2022 F1 teams' standings was a decent achievement but Alpine was still a massive 342 points behind third-placed Mercedes – and by its standards Mercedes had an awful year.
Champion Red Bull? 586 ahead of Alpine. Which is more than second-placed Ferrari even scored. It's not far shy of Alpine/Renault's last four seasons' scores combined.
---
Alpine/Renault since F1 works team return
2016 – 8 pts (1.0% of title-winning tally)
2017 – 75 pts (8.5% of title-winning tally)
2018 – 122 pts (18.6% of title-winning tally)
2019 – 91 pts (12.3% of title-winning tally)
2020 – 181 pts (31.6% of title-winning tally)
2021 – 155 pts (25.3% of title-winning tally)
2022 – 173 pts (22.8% of title-winning tally)
---
Not that Alpine's aiming at first place just yet. But this will be year three of its five-year timeframe (which is what it regards its 100-race plan as equating to) for getting there, and it is very well aware of the gap it still has to close.
That's why team principal Otmar Szafnauer made clear that even the 'close on third' aim for 2023 requires Alpine to do something enormous: outdevelop everyone else, including Mercedes, Ferrari and Red Bull.
"Looking towards the future, the gap to third was big. We've got to close that gap," he said at the team launch on Thursday night.
"But in order to do so, we must develop at a higher rate than any other Formula 1 team out there. Which isn't easy to do.
"Even the top three, for us to catch them that means our development rate is higher.
"And that's what we're looking to do and that's what this A523 will hopefully do for all of us."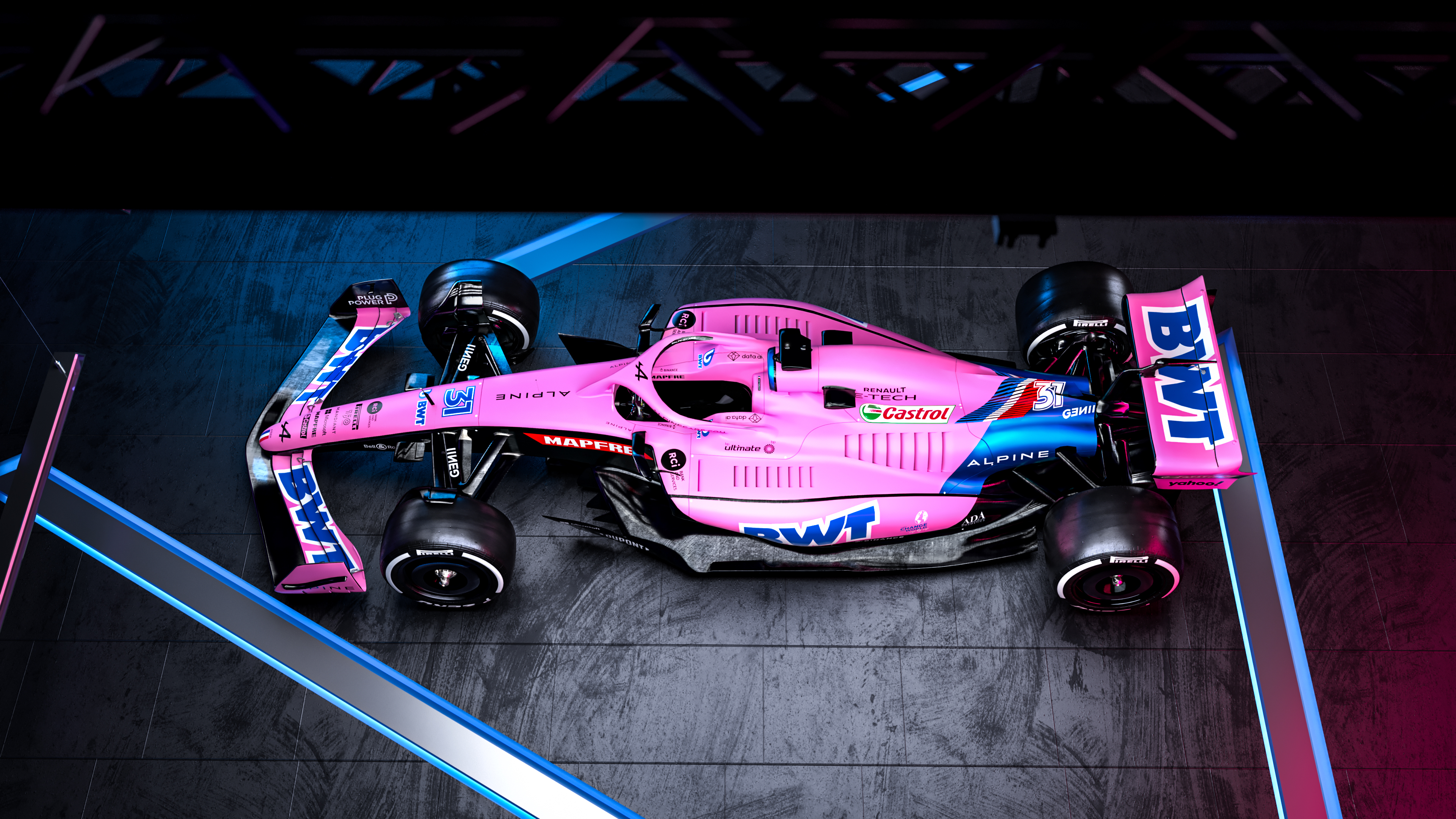 That message has been clearly understood by technical director Matt Harman, though. He promises that development process will begin immediately and there will be visible changes to the A523 at the season-opening Bahrain Grand Prix in a fortnight – something Harman says Alpine wouldn't have been capable of within its recent expansion and reorganisation.
"We have an upgrade for the first race, that will be very visual and you'll see that," he said.
"I'm looking forward to that for ourselves, that's a great step for Alpine in F1 as a team.
"To be able to take an upgrade to the first race is not something we've been able to do previously. It just shows the growth of our team, our ability to do that."
Alpine had one of the stronger development rates in the field through the 2022 F1 season, in terms of both frequency of parts arriving and them working as expected.
But it was slightly hamstrung by having been one of the few teams to adequately predict the new rules' porpoising problem. It designed its 2022 car with alleviating that in mind, meaning a stronger floor that had weight implications and a focus on preventing the aerodynamic performance being too peaky.
That meant a consistent and driveable car, but one that could potentially have had greater highs, was never quite light enough and which was hurt when the rule tweak to allow floor stays on the eve of the opener took away some of its advantage over those less prepared and meant one of its first upgrade efforts had to be adapting around the stays.
Asked by The Race if Alpine had allowed itself to be more aggressive with its design this time around, Harman said he'd characterise the comparison between the 2022 and '23 approaches slightly differently.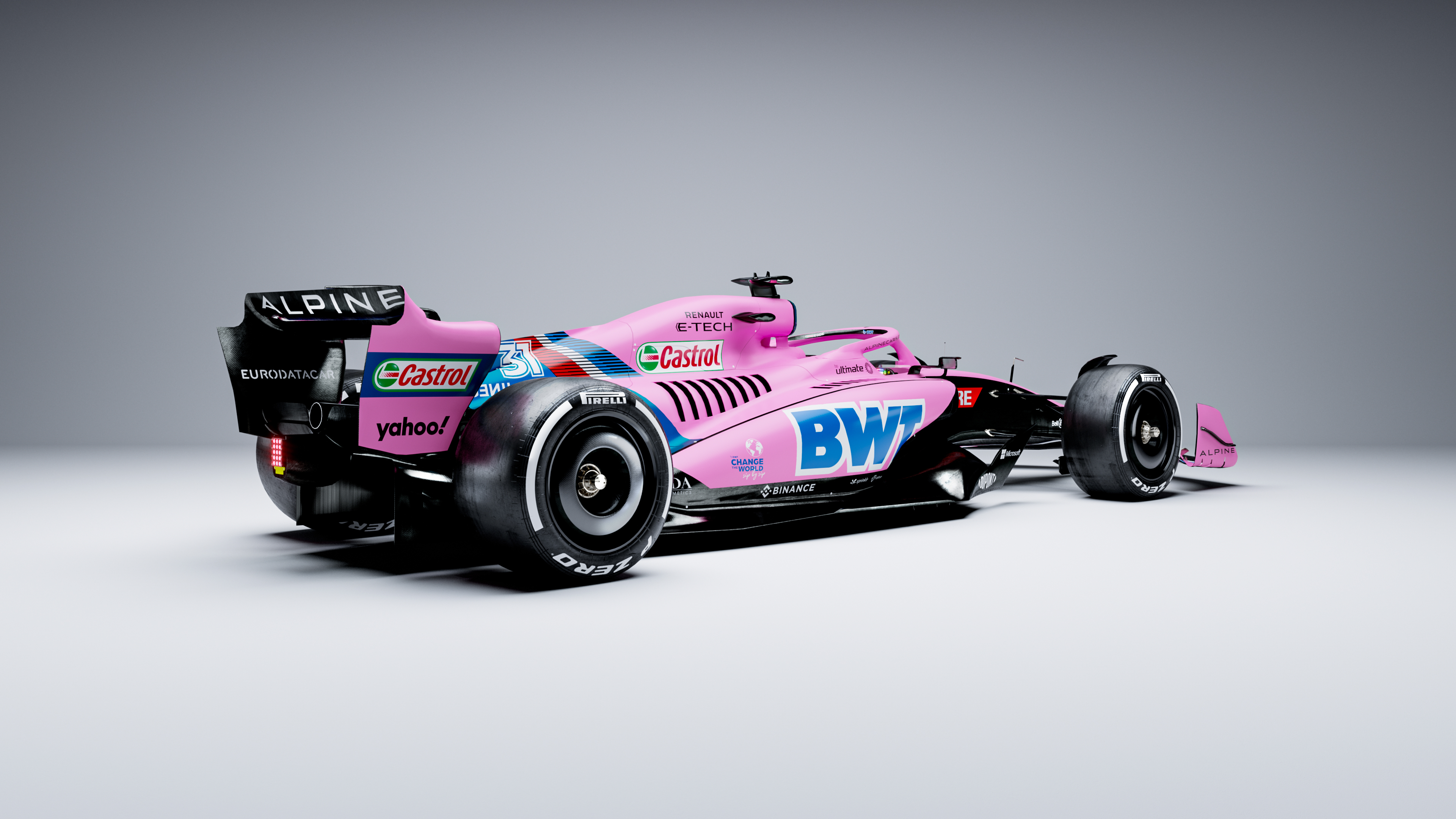 "I think we were aggressive, we just went for a particular characteristic and we've lifted the bar on that particular characteristic, now we know more," he said.
"We shouldn't forget that characteristic allowed us to avoid some of the issues that some of the other teams had with bouncing and porpoising but now I think we understand more about that ourselves, we've got tools that are correlated and allow us to understand that phenomena, we're allowed to push a little bit harder into it without any fear – so, yeah, we've been more aggressive."
Alpine's launch came at the end of a week that had featured notable positivity from Ferrari and Aston Martin at their equivalent events, but deliberate downplaying of expectations from McLaren.
Asked by The Race how he'd characterise Alpine's stance abouts its winter, Harman replied: "We're very confident that we've achieved the targets we've set ourselves.
"I prefer to be a little bit coy in these situations because you never really know what everyone else has done. We all know that, we've been doing this long enough.
"We're happy with our own targets, we've set ourselves some aggressive targets and we've met them.
"I'm confident that others might have done a better job than us but I think we've done the best job we could have done with the tools we had and that's why, as a team, we're building for the future.
"That's why we've got our 100-race plan and a mountain to climb so we can get to the point where we've got the tools that are a match for our competitors, so we can actually start raising our targets and hitting them."