When Lando Norris saw George Russell winning for the first time in Formula 1, at the 81st attempt, did he feel a sense of pride at a contemporary breaking through F1's success barrier – or did he feel envious?
Norris and Russell have started the exact same number of grands prix (82), having graduated from F2 at the same time, but their F1 careers have taken very different paths.
Russell slogged away in F1's worst car for three seasons before a breakout year in 2022 with one of F1's very best teams. Norris joined a much more competitive midfield team which has now stagnated.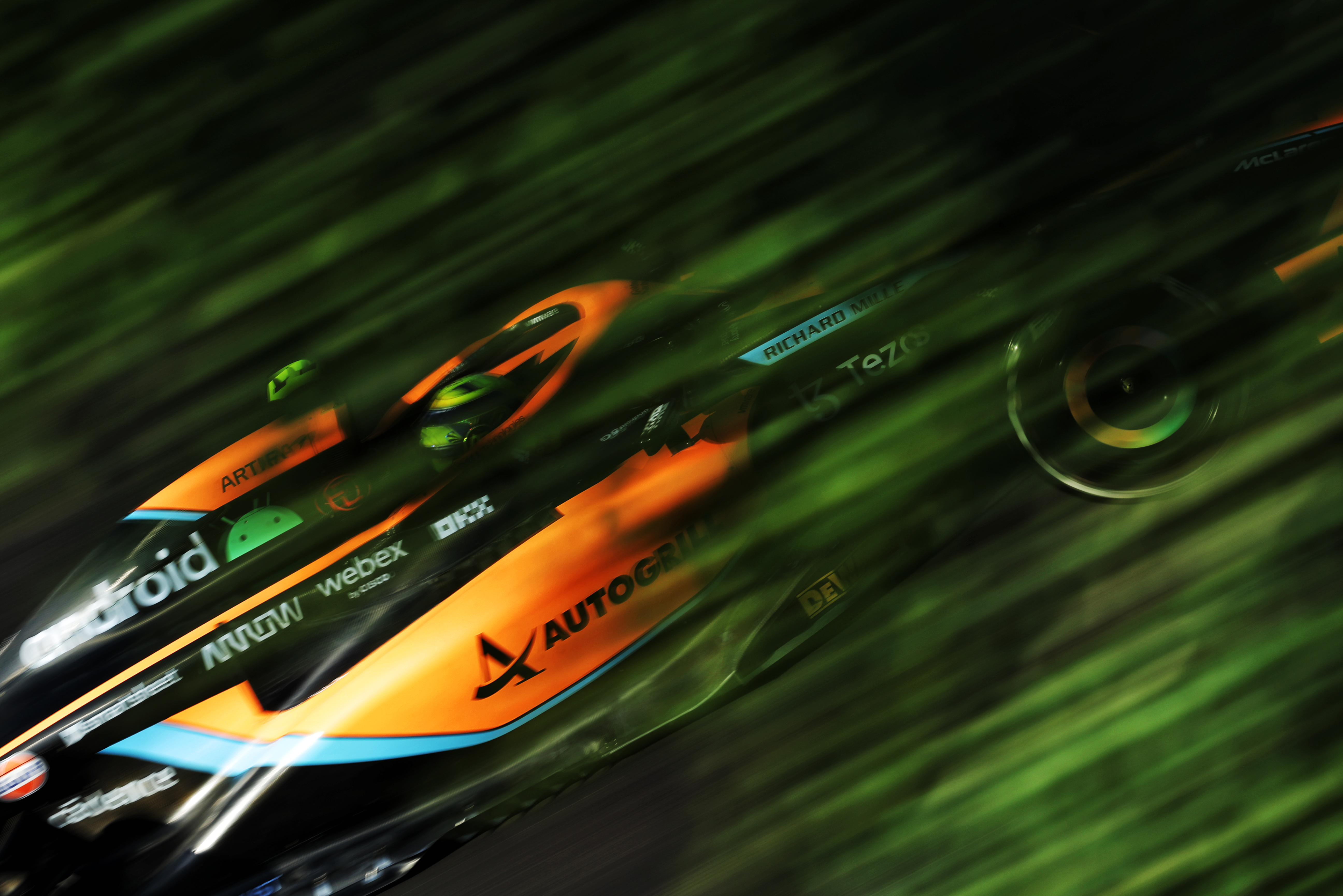 Of course, Norris has several million reasons to feel content, ensconced in a McLaren operation that has nurtured his career from an early stage and seems laser-focused on keeping him around. CEO Zak Brown recently spoke of Norris as a "franchise driver" who would easily compete with F1's best were everyone driving identical "dirt buggies".
Unfortunately, Norris isn't racing against Max Verstappen, Charles Leclerc, Lewis Hamilton, George Russell et al in dirt buggies. This is Formula 1, and thus Norris is very much at the mercy of McLaren's technical understanding, which currently doesn't compare favourably with the likes of Red Bull, Ferrari and Mercedes – maybe even Alpine too.
It seems quite obvious to those watching closely that Norris is an extraordinary driver whose skills are flattering a recent sequence of difficult McLarens. His ability to adapt to and manipulate cars that have been misbehaving erratically as they transition through corners has elevated him to places that even a driver as accomplished as Daniel Ricciardo simply could not reach.
Norris's good buddy Verstappen, who's obviously been cleaning up of late thanks to Red Bull's mastery of the current technical regulations, also believes Norris would absolutely be right at the front if given the right car.
McLaren is basically relying on incredible skill from Norris to make up for its own aerodynamic shortfalls. Norris is only 23 years old, but the past season must have been exhausting for him as a driver.
He's spoken (with a touch of justified irritation) about how much work he had to do to make last year's McLaren work for him, countering the narrative that McLaren simply built the car around Norris because he's been with the team for so long.
The implication is that Norris has had to chase performance for McLaren, rather than have it handed to him by clever engineering, so imagine the sort of levels he might yet reach if his car were easier to drive, and how much extra spare capacity he might be able to utilise if McLaren could produce cars with a wider performance envelope.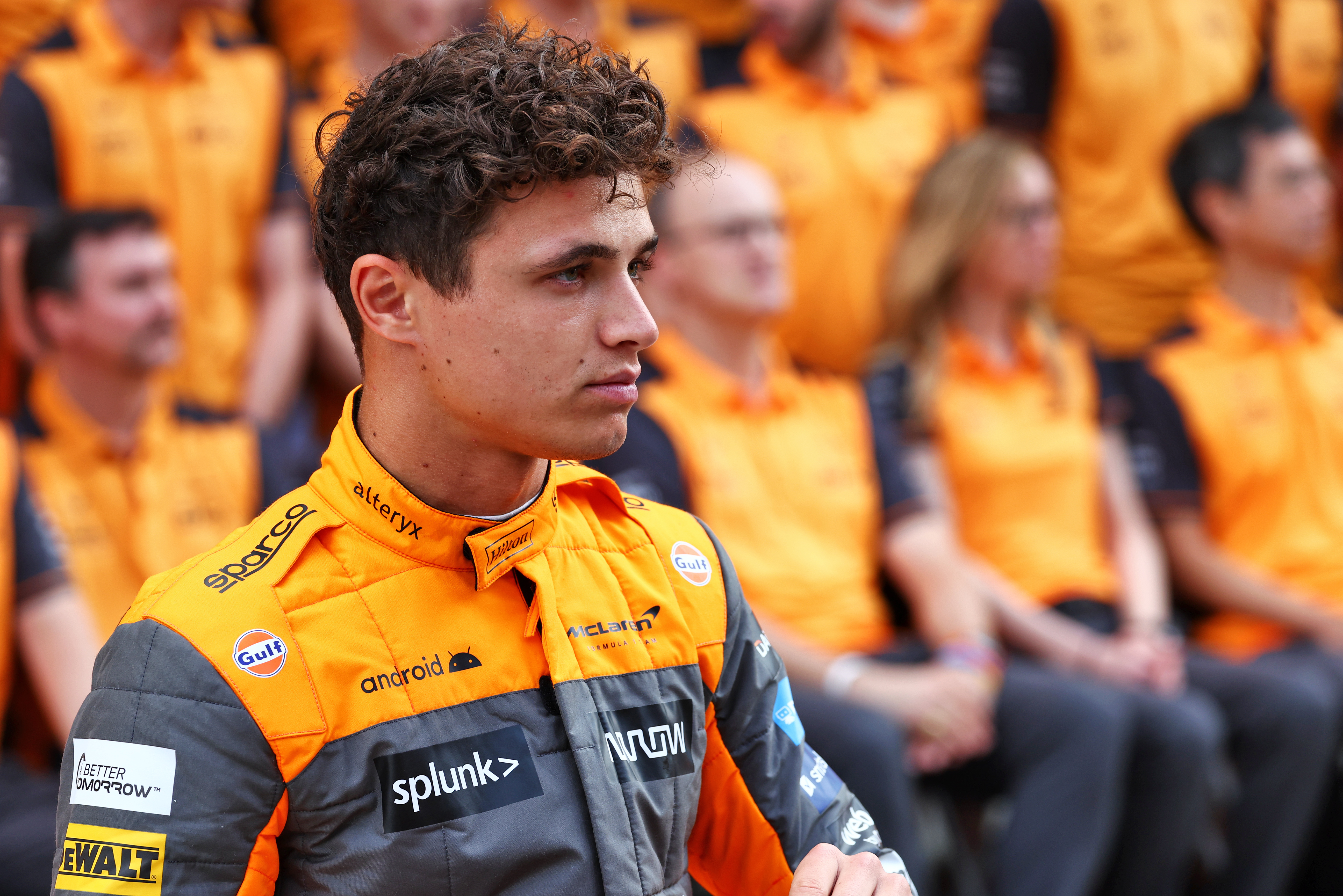 McLaren must be mindful of wasting Norris in the way it wasted Alonso. Perhaps McLaren became slightly complacent after such promising results at the end of the previous rules cycle in 2021, when Ricciardo won a race and Norris almost did too.
Not having its new windtunnel on stream in time for the new regulations in 2022 hasn't helped, Pirelli's understeery new tyres created fresh confusion, and suddenly it's somewhat difficult to see how McLaren makes the sort of progress Norris deserves in the short term – which itself is still vital in showing that the team understands its present weaknesses fully.
---
Mark Hughes on M
c

Laren's struggles and 'elite' Norris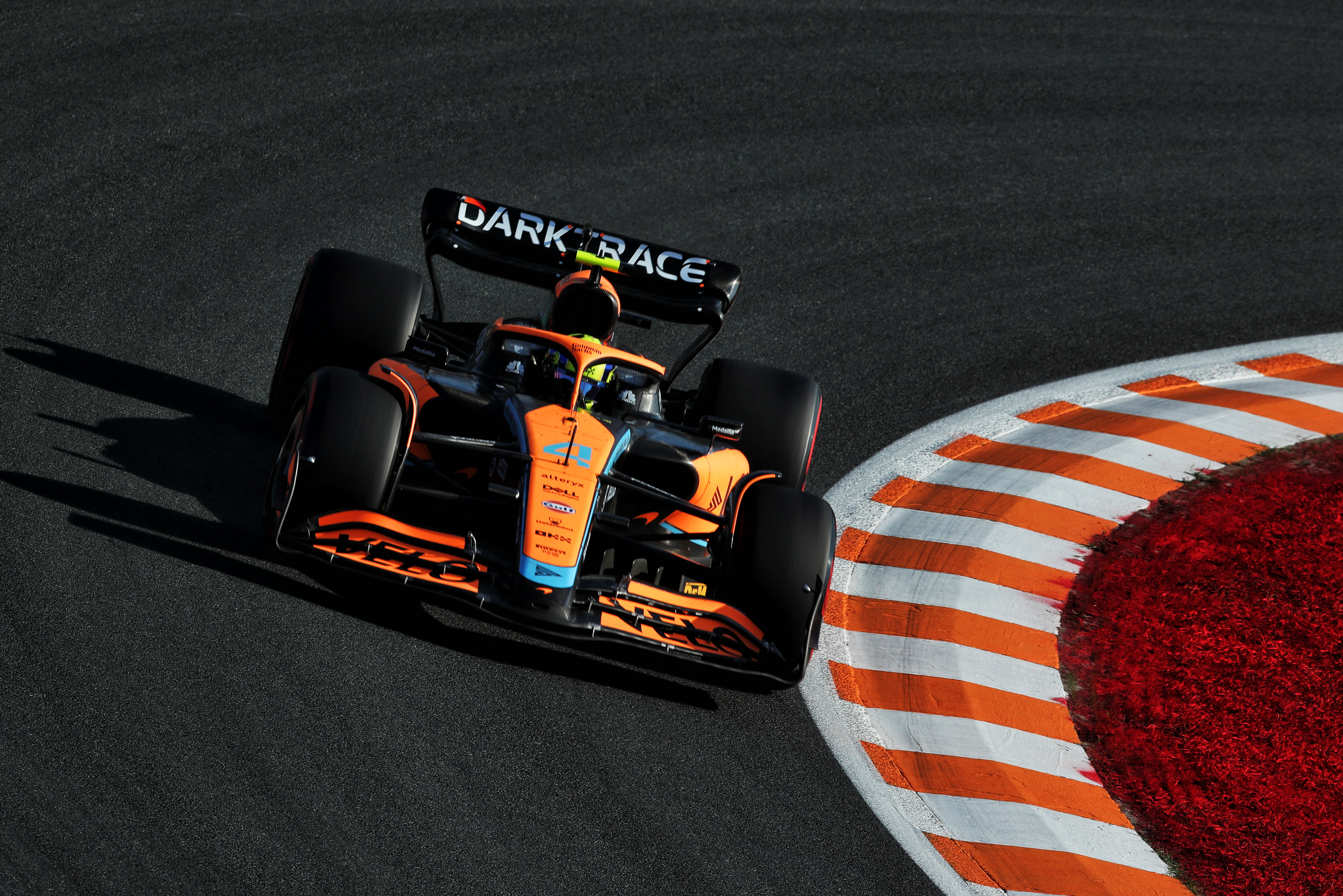 McLaren's main shortfall is an aerodynamic one and not getting its new windtunnel online in time for this car, so it's identified where the problem is but not necessarily where it's coming from.
The limitations in the last two cars were slightly different, but they still arose from a basic aero shortfall, and it not performing on track the way the windtunnel suggested it would.
Norris gets around that because he's just much more attuned to that transition in the corner where you're getting the rotation, the initial rotation on the car, he can just much better manipulate dynamically where the weight is on each corner and has a better feel for that.
That's what separates the great guys from the good guys. I think he is potentially one of the absolute elite drivers and may well already be performing at that level. And that's why it's a bit frustrating that he's there at McLaren as it's going through this long period of transition, hopefully a transition to becoming a top team once more.
But I'm not optimistic; I'd love to be wrong, but I'm not optimistic that it's going to bounce back with this great car in 2023. I think it may be a little bit longer than that.
---
When you consider how ambitious teams such as Aston Martin and Sauber/Audi are investing heavily and rapidly to take steps further up the grid, plus the positive trajectory Alpine/Renault is currently on, McLaren is in real danger of becoming stuck, or even sliding backwards, if it can't get a grip.
Maybe Honda will ride in to save the day in 2026. It didn't go well last time of course, as Norris (then a McLaren junior and sim driver) will well remember, but McLaren is a different beast now – with very different leadership and much more humility. Honda too is an altogether altered proposition, now a confident and proven winner – but will the interim seasons on F1's periphery prove costly?
Norris has said he's prepared to be patient – to wait for the new windtunnel and simulation tools to take McLaren forward in 2024 and beyond. Honda might be the last piece of the puzzle in convincing him to stick around for the longer term.
But given where McLaren is now that's still a gamble. In the meantime, drivers Norris should by rights be battling with will be racking up more big results at his expense. A driver as good as Norris shouldn't, and probably won't, stand for that.