Mercedes will say it is no shootout, and technically it isn't. No matter what happens this weekend, Valtteri Bottas will line up for Mercedes in 2021.
But regardless of the circumstances that directly pitch an established driver against the leading contender to replace, it's unavoidably a shootout of sorts.
The dynamic between team-mates is one of collaborative competition, so Russell now has the chance to show what he can do behind the wheel of a Mercedes in a live race situation.
Prior to this opportunity, Mercedes' evaluation of Russell's candidacy for a full-time seat was based on hypotheticals, albeit ones built on a wealth of data. Now, there will be tangible experience to feed into it. 'What could he do in a Mercedes?' becomes 'what he did in a Mercedes'.
Russell was selected for two reasons. Firstly, the 22-year-old is an outstanding driver who is race-sharp and with connections to the team. Secondly, it's a chance to evaluate how he responds to the challenge.
But this is no ordinary shootout. Modern F1 does not allow you simply to jump into a car and be compared directly to the incumbent based simply on laptimes and results. To expect Russell to jump in and defeat Bottas, who is firmly established at Mercedes and an outstanding driver in his own right, is unrealistic.
But while this weekend will not decide which driver Mercedes picks for 2022 if it comes down to a choice between the two, it will impact the balance of power.
For Bottas, it's about consolidating the high ground he occupies. For Russell, it's about advancing his position.
APPROACH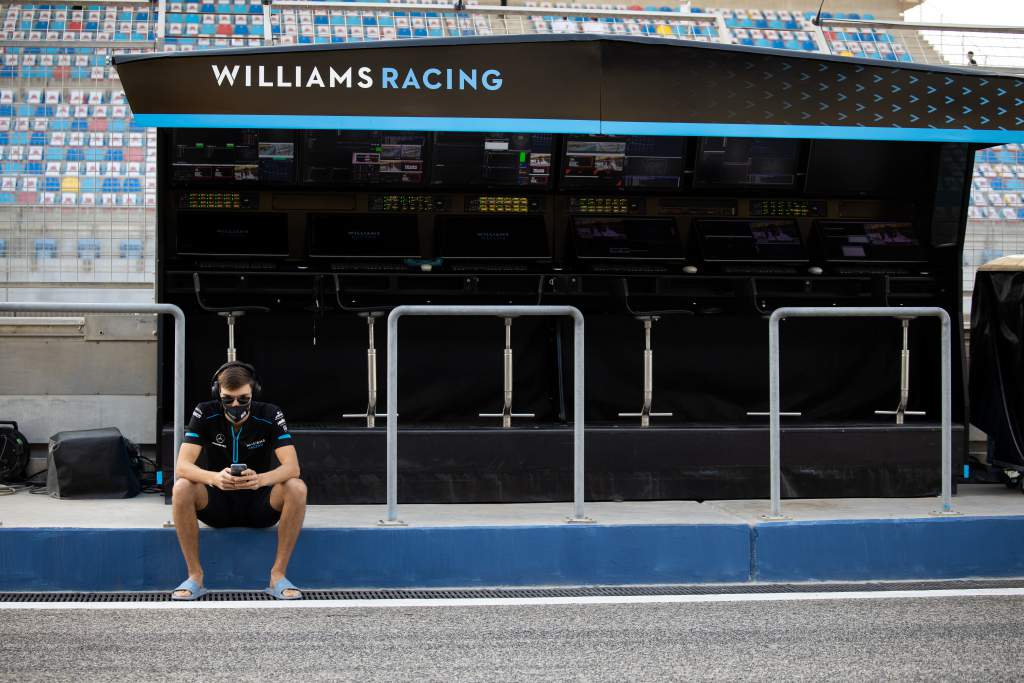 Arguably Russell's strongest suit is his intelligent, methodical and professional approach. Teams crave drivers who work that way and striking up the right working relationship with Mercedes in double-quick time is well within Russell's capabilities.
But he must adapt from being the undisputed team leader at Williams, where he is not afraid to call the shots, to the status of junior partner at Mercedes.
This is a tricky balance to strike as he must make a positive contribution rather than being passive, but cannot overplay his hand given the learning curve he's traversing.
He must make sure those who work with him this weekend value his contribution, because if he makes a bad impression that will damage his hopes for the future.
This is well within Russell's capabilities. Not only is his calm, rigorous mentality the ideal fit, but he is not building from nothing.
He's driven for Mercedes on six official test days dating back to 2017 and has experience in the Mercedes simulator. So, despite not having a day-to-day role with the team, he at least has a feel for how things work.
He also won't be overawed. He might be a driver who has never finished higher than 11th and should double the grand total of 62 racing laps he's spent in the top 10 in F1 races this weekend, but he's also a serial winner in the junior categories and knows what it takes to be at the sharp end.
THE VENUE
Racing on the 2.202-mile Bahrain Outer circuit should help Russell. While it adds complication for Mercedes, which will have to fine-tune its set-up to the compromises demanded by a new track configuration, its new driver will likely appreciate the simplicity.
Though the layout has 11 numbered corners, it effectively comprises just four corners/complexes. Two of these – the first three turns and then the final corner (Turn 14-15 last weekend) – were used for the Bahrain Grand Prix. So those are known quantities for Russell, albeit ones Bottas will be fully attuned to in the Mercedes even if the set-up changes might change things a little.
The two other sections are Turn 4, which starts off the same as it was for the Bahrain GP but opens out into a flat-out left kink that sends the cars onto the unfamiliar section of track. There's then the medium-speed Turn 8/9 left/right chicane that directs the cars back towards familiar territory and the run to the final turn.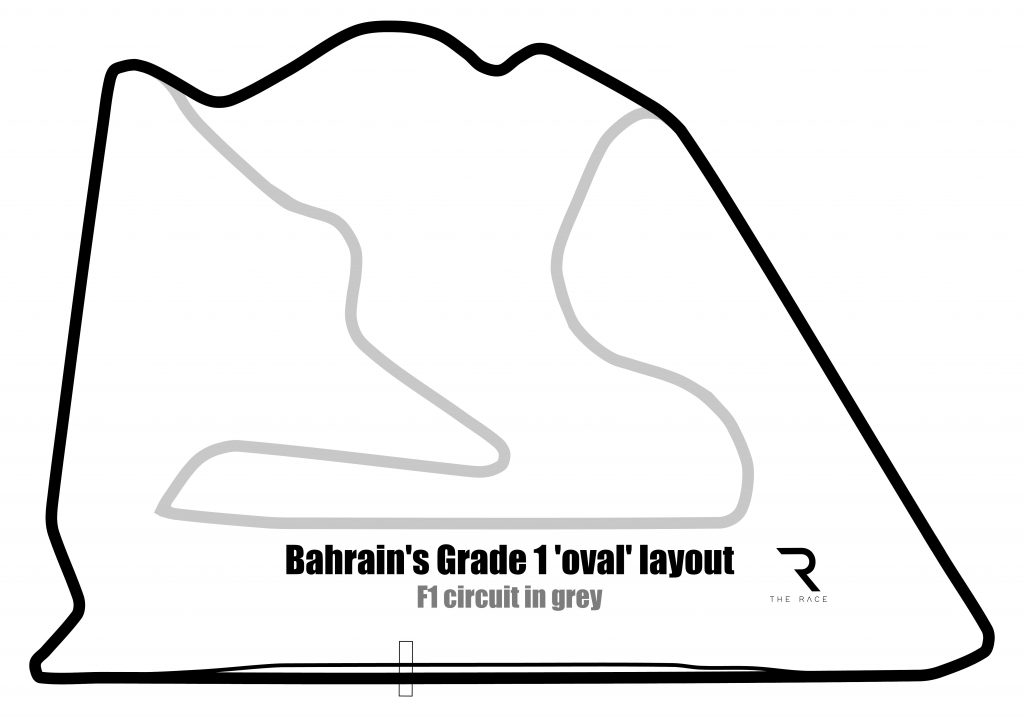 While it's a short, sharp lap that doesn't give a huge amount of time for Russell to think, it offers a key advantage. Crucially, there are fewer corner sequences to master in terms of how to deploy the many complex tools available to the driver.
When Bottas moved from Williams to Mercedes in 2017, he was surprised by how much more wide-ranging those tools were in terms of the available diff maps, brake shapes and engine braking characteristic – among others. Optimising these is the key to finding those final fractions of a second. The more corners, the more varied the challenge but Russell can focus on these four key areas.
He'll also get more chances to drive them given the brevity of the configuration will allow him to rack up plenty of practice laps. The challenge is therefore made more manageable, even if mastering each individual corner will remain difficult.
QUALIFYING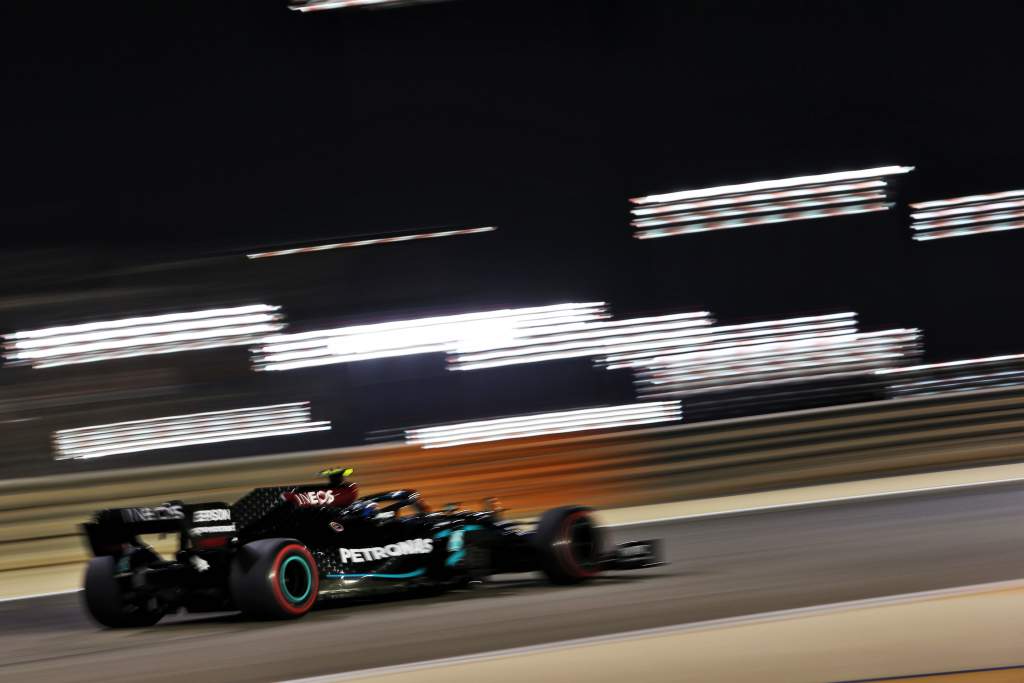 There was a time when you could realistically expect an incoming, fast driver to outqualify an incumbent team-mate. That would be the ideal for Russell but it's unrealistic to expect that to happen without some misfortune befalling Bottas. After all, the Finn usually pushes Lewis Hamilton, statistically F1's most successful qualifier, hard on a Saturday.
So measuring Russell's qualifying success requires a more nuanced approach, especially within the context that he will have few chances for a maximum-attack qualifying simulation lap before Q1 gets under way.
First and foremost, he needs to reach Q3. That might sound easy enough in a Mercedes, but this is where the track configuration does pose a risk.
The short lap means Q1 in particular will be busy as the full contingent of 20 cars would only be separated by, on average, about 177 metres. Traffic management in terms of avoiding delays and managing the tow will be crucial, while it's also necessary to dodge bad luck. Q1 might therefore be the most perilous 20 minutes of Russell's weekend.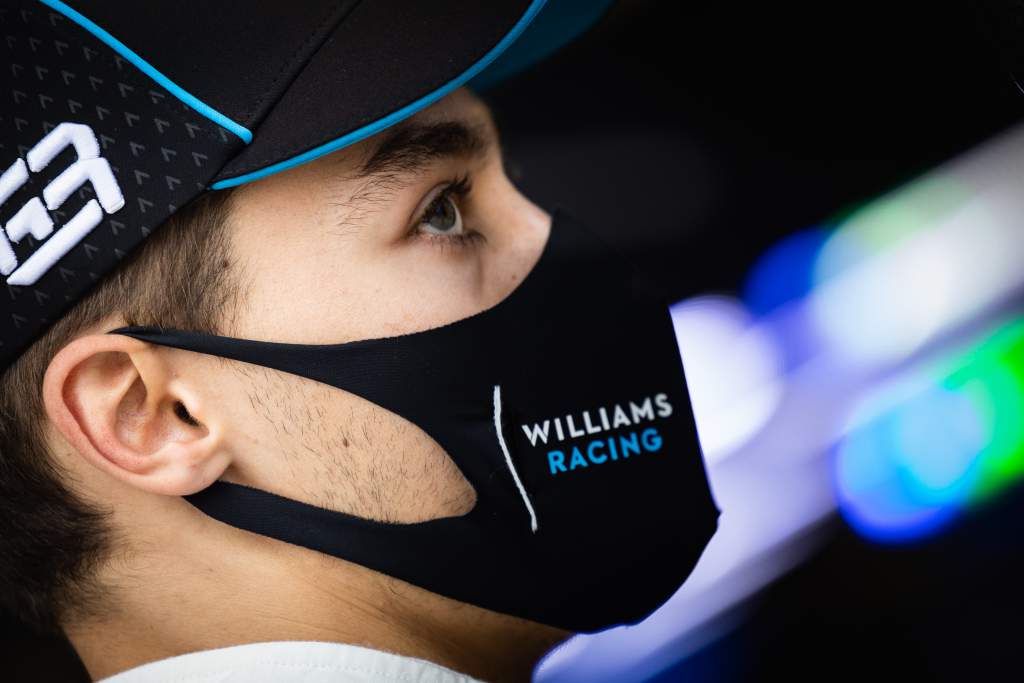 He's also got a steep learning curve in terms of mastering the Pirelli tyres. While no different to the ones he uses at Williams, the increased downforce levels and the differences in the way the rubber is presented to the road thanks to the suspension configuration and set-up will change the way they work.
If Russell survives Q1 and reaches the top-10 shootout, the question is what would count as success. The Mercedes will surely be the fastest car, as it has been over a lap every weekend this season save for at Istanbul Park, where it required seven laps to bring the tyres in when in wet conditions. But the size of the advantage is unknown. But a place on the second row would be a job well done, and the front row a superb effort.
But if the Mercedes advantage is as big as it was at Monza, where it had a pace advantage of 1.024% over the second-fastest car (McLaren thanks to Red Bull's struggles), Russell ideally needs to be on the front row.
In simple terms, he needs to get as close to Bottas as possible. And given he's one of the qualifying stars of the season, making Q2 nine times in the recalcitrant Williams, you can be sure Russell sees this as a chance to shine even if beating his team-mate would be asking too much.
THE RACE
Sunday will present an entirely new challenge to Russell in F1 – the expectation that he will score points for the first time and bring to an end his sequence of 36 races without a point. It's also a chance to exorcise the notion that he's a 'choker', an unfair judgement based on a very small sample of races where he might have scored for Williams.
Clearly, he must avoid the spectacular blunder he made at Imola when he crashed under the safety car while trying to maintain tyre temperature and lost a likely ninth place. As a one-off, that's a forgivable lapse but a repeat would be a disaster for his reputation. But the challenge will be more subtle than that.
Russell has never been up against a team-mate of the quality of Bottas in F1. While Nicholas Latifi has made quietly effective progress alongside him this year and has put in some decent race drives, Robert Kubica was never really a serious threat on pace even if Russell did hand him a point last year at Hockenheim by sliding off the track briefly late on. Bottas is a different proposition to both.
But we do know Bottas is not infallible in races – at least, not when measured up against Hamilton, whose mastery of the myriad challenges presented in race situations is peerless. While his team-mate will be expected to win, Russell's priority will be to ensure that he's in position to complete a one-two if possible. That means no mistakes, good tyre management, deploying pace at key moments around pitstops and consistency.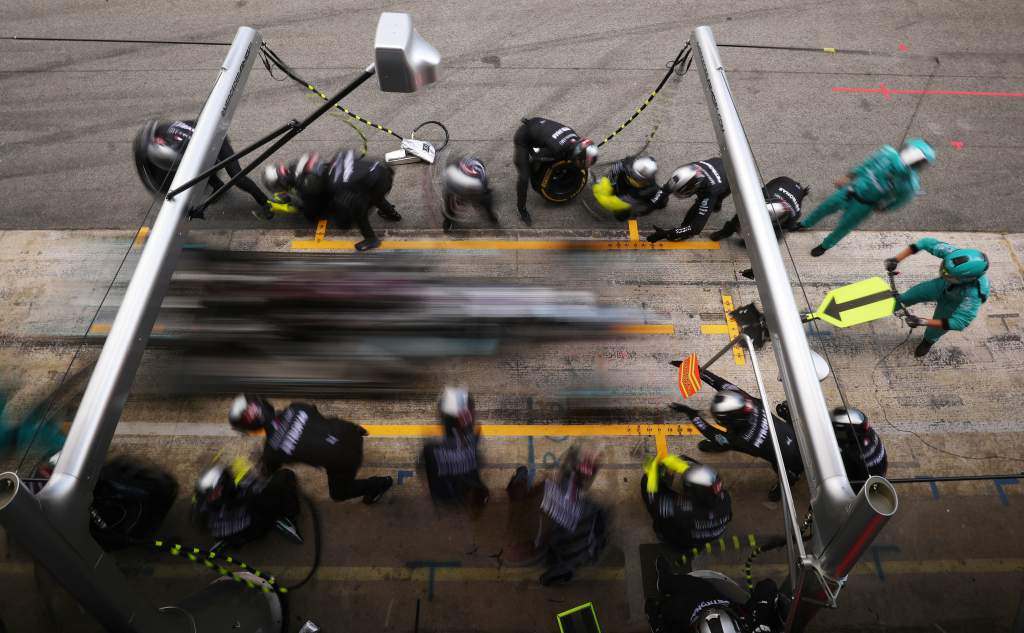 It's difficult to judge exactly how strong Russell is over a race distance. Generally, he has looked on top of the race-day challenges but while he's been at the front of the 'Class C' group of three teams at the back seven times in 15 races this season in qualifying, he's only finished there twice – most recently in Bahrain last weekend after passing Antonio Giovinazzi on what proved to be the final racing lap.
Critical to his hopes will be his performance at the start and on first laps. This has been an area of weakness for him over the past two seasons, although both drivers have had difficulties getting the Williams off the line given the narrow window for nailing the clutch operation and throttle levels without suffering wheelspin or bogging down a little.
There's every chance Russell will be battling with other cars at least on the first lap, which gives him the opportunity to show his wheel-to-wheel prowess. Arguably, this is the aspect of his game that most needs to be proved – but he does have plenty of examples of racing well at the front on his way to F1.
That first lap will define the kind of race he has. If Mercedes can run one-two at the end of lap one, it will be a simpler question of holding onto it. If Russell is behind other cars, he needs to clear them and recover, assuming the car, as expected, has the pace to do so. And to do that, he will need to be on top of the tyre management and the dynamic tools at his disposal, and unleash pace and overtaking moves when needed.
Russell knows he might only have one shot at this so the pressure will be on, so how he handles the psychological challenges will also be essential.
While a strong finish even outside the top two would still be a good job for a stand-in on race day, Russell will push himself not to accept simply a solid result. The key is that he doesn't over-reach given the steep learning curve.
HOW WILL BOTTAS RESPOND?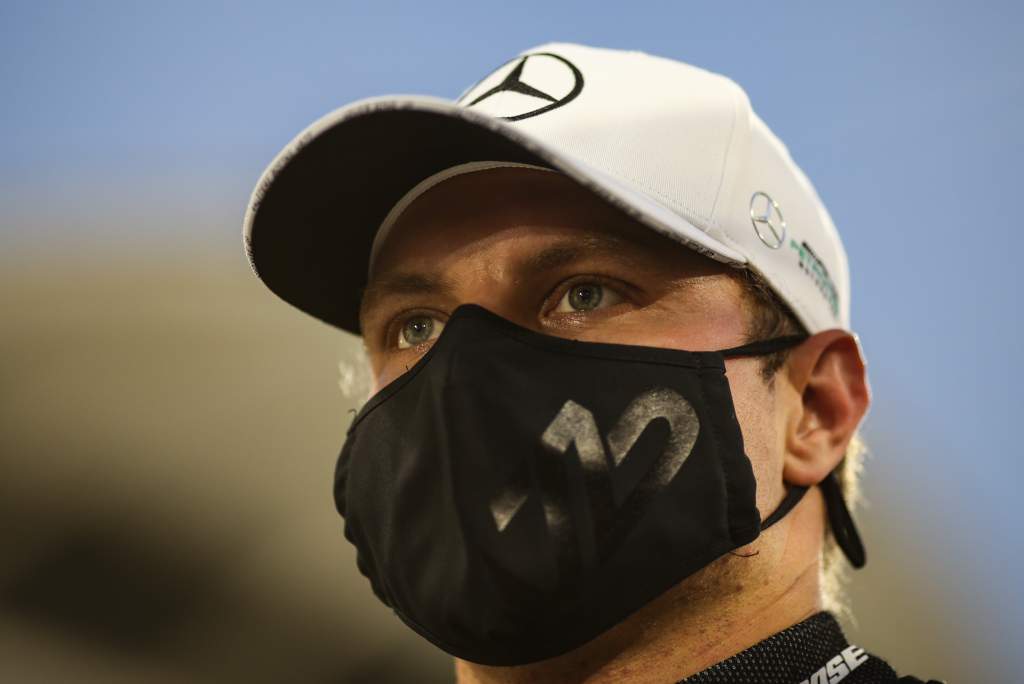 A driver of Bottas's quality, experience and speed won't exactly be quaking in his raceboots because of Russell's appearance on the other side of the garage. But there will be at least some kind of impact on him.
After all, Bottas knows full well that his most obvious rival for a 2022 Mercedes seat will, for at least one weekend, shove a second foot in the door to go with the one that's already firmly wedged there.
Uncertainty has been a fact of life for Bottas at Mercedes. Since his initial deal to replace Nico Rosberg was put together for 2017, he's never had long-term security. Even when he has had multi-year deals in place, these has been heavily caveated.
In August, when he was confirmed, the phrasing was "The Mercedes-AMG Petronas F1 Team is delighted to announce that it has extended its agreement with Valtteri Bottas until at least the end of the 2021 Formula 1 season". And Bottas has admitted before that the lack of security has an unsettling effect.
For Bottas, the Sakhir GP weekend is a curate's egg. On the one hand, it's the dream situation as he is the undisputed Mercedes team leader for the first time. On the other, it's the nightmare scenario with his potential replacement having a chance to impress. A win from pole position is expected.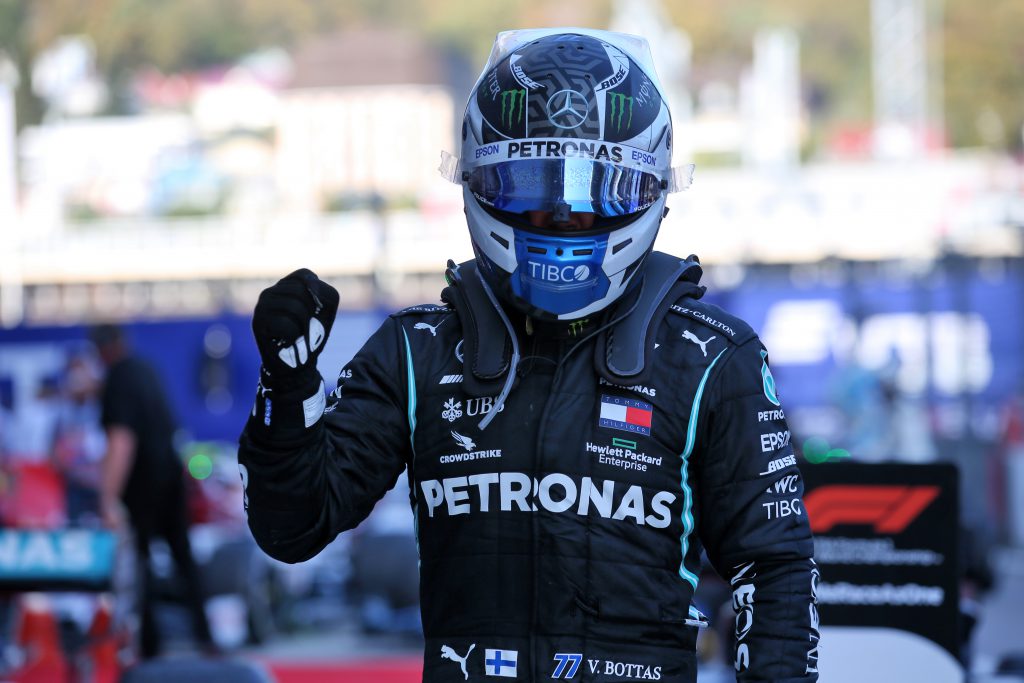 If things go as they are likely to do, with Bottas outpacing Russell and winning the race, then there should be no problem. While Bottas will know that Russell can advance his cause with a solid weekend and a professional approach, if that's quietly going on in the background it should not be especially unsettling. He also knows Russell could potentially weaken the case for a 2022 seat.
But if Bottas has a difficult weekend and is struggling, perhaps allowing Russell to get closer, the cracks could be prised open. Bottas is a robust character with no lack of 'bouncebackability', but this could be a tough situation.
Bottas will say he's not thinking about it, but that's because he knows he must not think about it. The bigger challenge is overcoming what would be human nature to set it to one side.
And if he claims he's not aware of what's at stake, as he probably has to, it's unlikely to be true. That doesn't mean he will play games with Russell or actively hinder him, he's not that kind of person – but it could play on his mind even subconsciously.
Bottas has little to gain, but plenty to lose.
WHO WILL PREVAIL?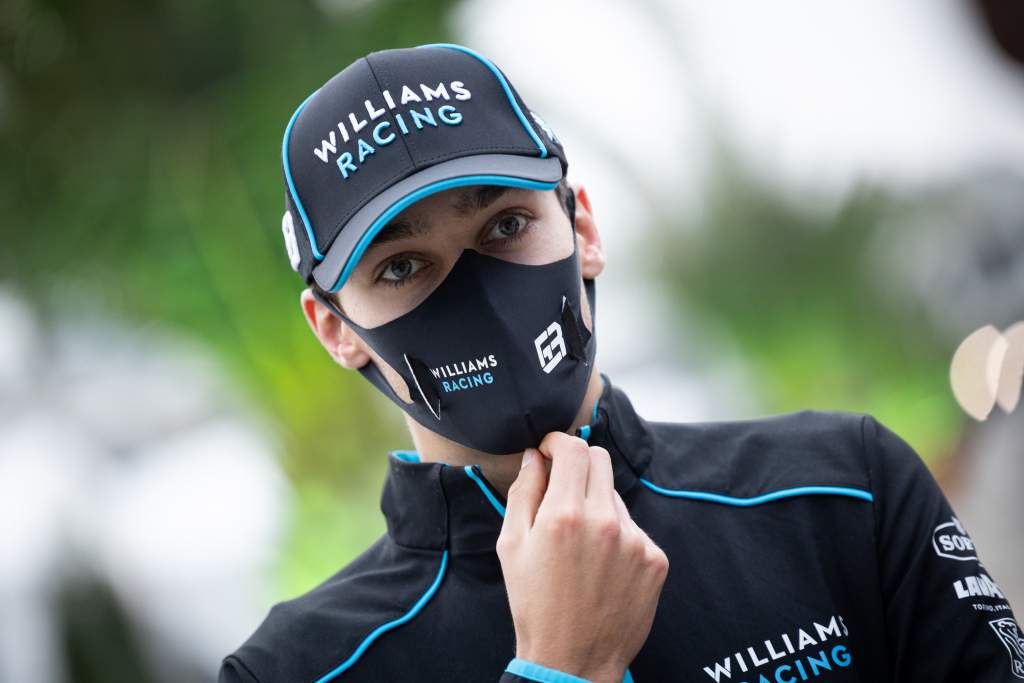 This 'non-shootout shootout' won't be as decisive as the gunfight of the metaphor. While Bottas is likely to win in literal terms, it's possible for both drivers to prevail in their own way, but you can guarantee that Russell will be heading into this weekend expecting to make a big impact no matter how difficult it is.
But the upside for Bottas is negligible, even if it is a chance to demonstrate he can lead the team in the absence of Hamilton. Russell, by contrast, can stake a big claim for a 2022 seat.
But he could also weaken his case. Toto Wolff will doubtless explain time and again this weekend that Russell is not on trial and this weekend won't decide his future. While it's not the only factor that will be taken into consideration, it cannot fail to be crucial in making a decision for the 2022 line-up.
For Russell, results are one thing but what is critical is the underlying performance trends that the team will analyse in depth. That is where he will really make his case.
In F1, every weekend is a chance for drivers to enhance their reputations, so do not doubt how determined Russell is to make an impression and deliver an outstanding result, no matter how difficult it might be. And don't for one minute believe Bottas isn't aware of what could be at stake.