George Russell's heartbreaking loss of what seemed a certain first Formula 1 points finish in the Tuscan Grand Prix means he has reached 30 grand prix starts without scoring at all.
He's only the 12th man in F1 history to do so.
Of the other 11, six of them did make it into the scorers – in four cases almost immediately. Ukyo Katayama and Alex Caffi scored in their 31st races, Philippe Alliot and Alessandro Nannini in their 32nd.
Two others had to wait rather longer – Jonathan Palmer until his 42nd and Nicola Larini until his 44th (of what turned out to be only 49).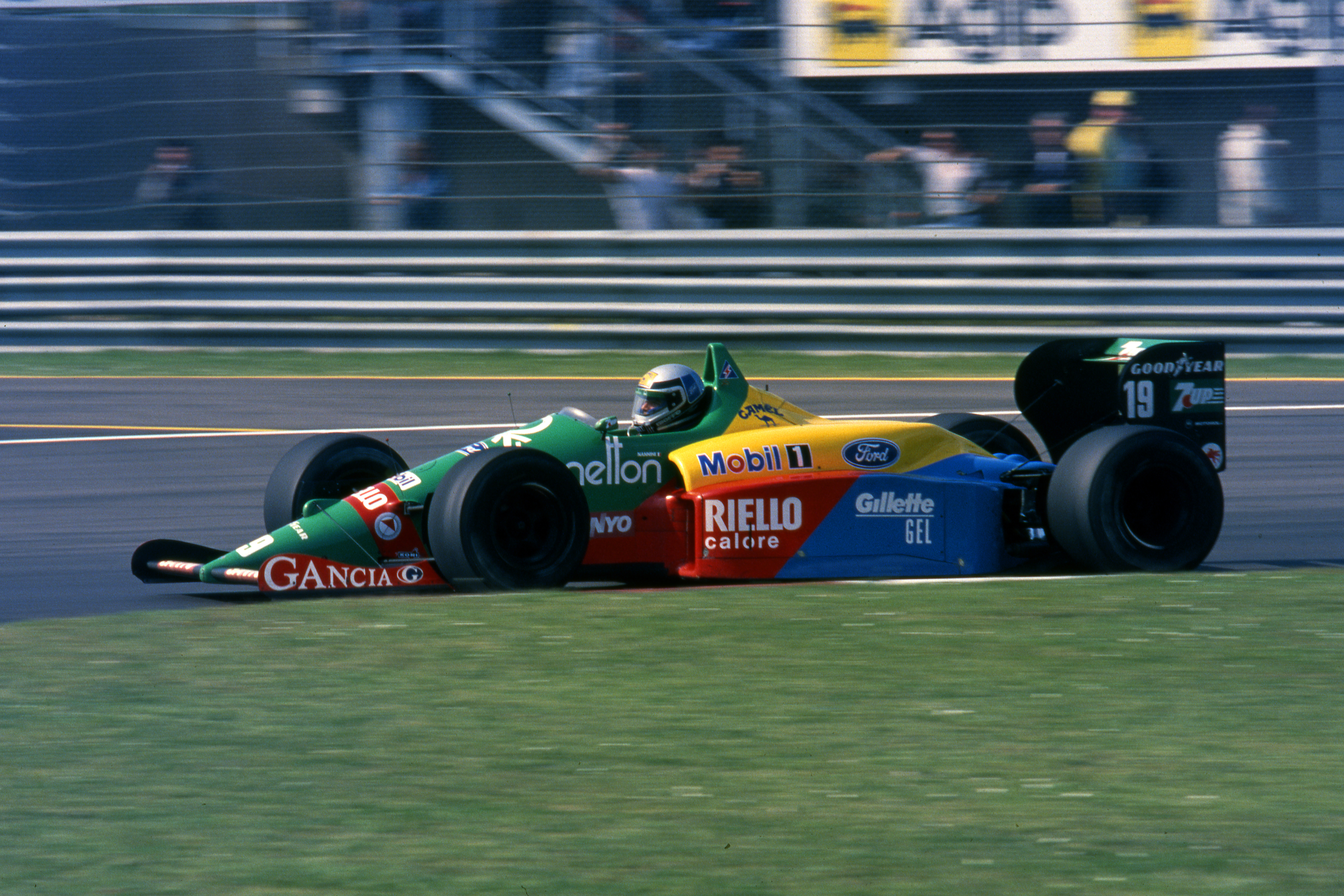 But the other five drivers who reached a point-less 30 never scored at all. And of the six who did score, only Nannini (pictured above) was on any kind of truly promising career trajectory – and that was cut short by his 1990 helicopter accident.
Though Russell's highly-rated status and Mercedes backing means many, many points should await him in his future, with Williams's scoring chances rare, Russell locked into the team until at least the end of 2021 and car development limited through that time, it's not crazy to think he might break Larini's record wait for a first point.
But Russell leaving F1 with no points at all? That's harder to imagine – especially when you look at the career paths of the five people in the '30+ grands prix and no points ever club'.
The caveats
There is obviously a degree to which this cannot be a like-for-like comparison. The number of finishers that score in a grand prix has gone up from five to six to eighth and now 10 over F1 history. That should make it harder to go a long time without scoring, but…
…F1 seasons have lengthened from an early low of seven races to the monster 22-race schedule originally planned for 2020… which means if you are stuck in a car incapable of scoring for a full season, that one year takes you over two-thirds of the way to the 30 races club.
Add in the impact of less open competition, plus lower attrition making it harder for a small team to score even as the number of points-scoring places grew. For much of the 21st century, only nine teams scored in a season – compared to the 1989 high of 15 teams getting at least one points finish.
So yes, varying attrition rates, grid sizes, points systems and calendar lengths all make this a less than perfect comparison. But the degree to which those elements balance each other out mean that it is still fair to draw a 'good effort on the longevity front, but your career seems in a rut' conclusion about any driver going past 30 starts before scoring in any era.
With that established, let's look at Russell's stablemates in this gang and see what conclusions we can draw…
LUCA BADOER
Starts: 50
Appeared in F1: 1993/95-96/99/2009
Teams: Scuderia Italia, Minardi, Forti, Ferrari
Best result: 7th, Imola 1993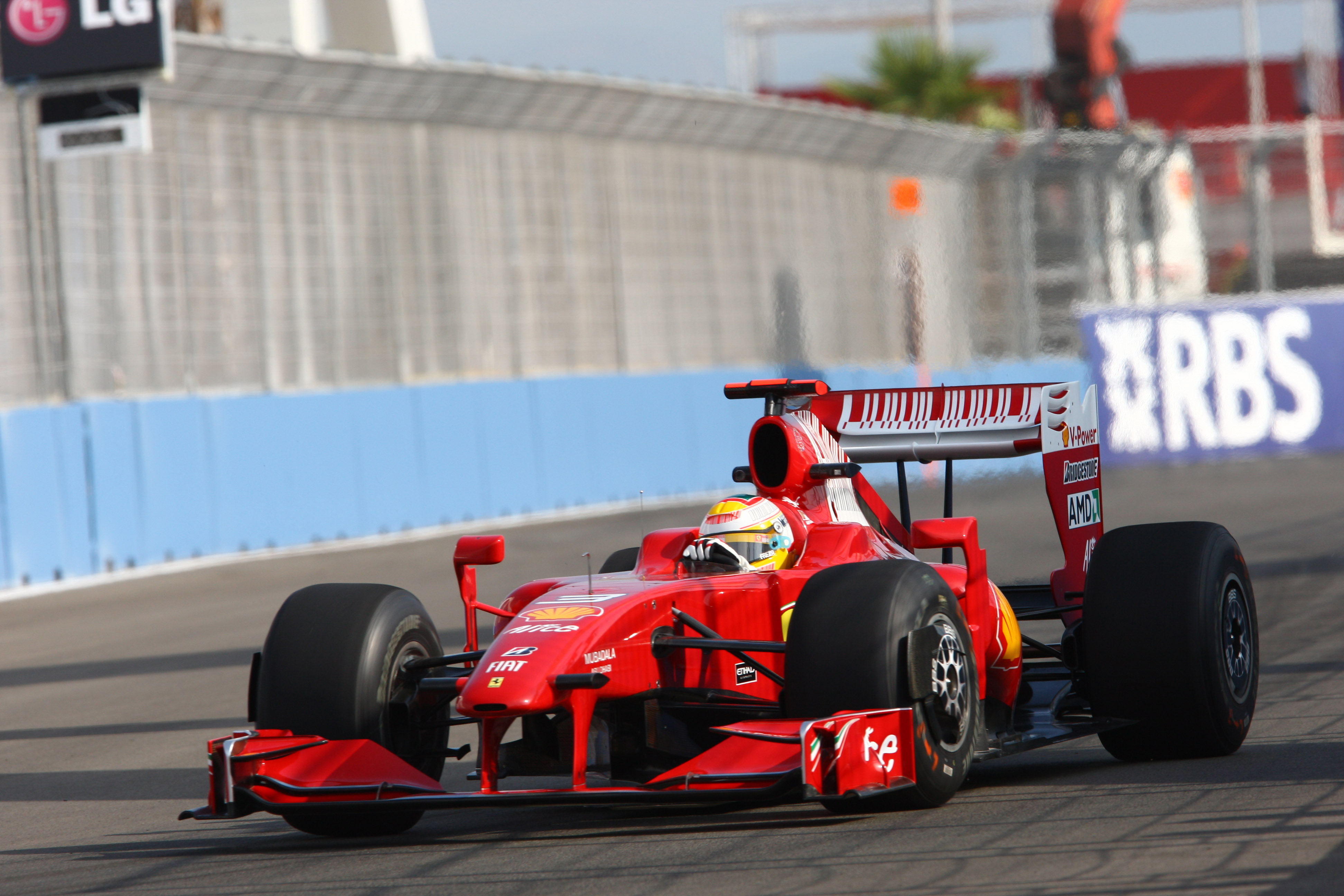 Luca Badoer's F1 career will now always be remembered for its ignominious tail end: two races as a Ferrari stand-in in 2009 in which he qualified and finished last both times.
In his (slight) defence, this was the year of the sudden in-season testing ban amid the global economic collapse, so Badoer's first taste of a car that was far from Ferrari's finest was in practice for the Valencia street race that would be his first F1 start in a decade.
Badoer only ended up in the car after Felipe Massa's Hungarian Grand Prix qualifying crash and head injury, and because the initial plan of bringing Michael Schumacher out of retirement fell through because Schumacher had not sufficiently recovered from injuries sustained in a motorcycle crash.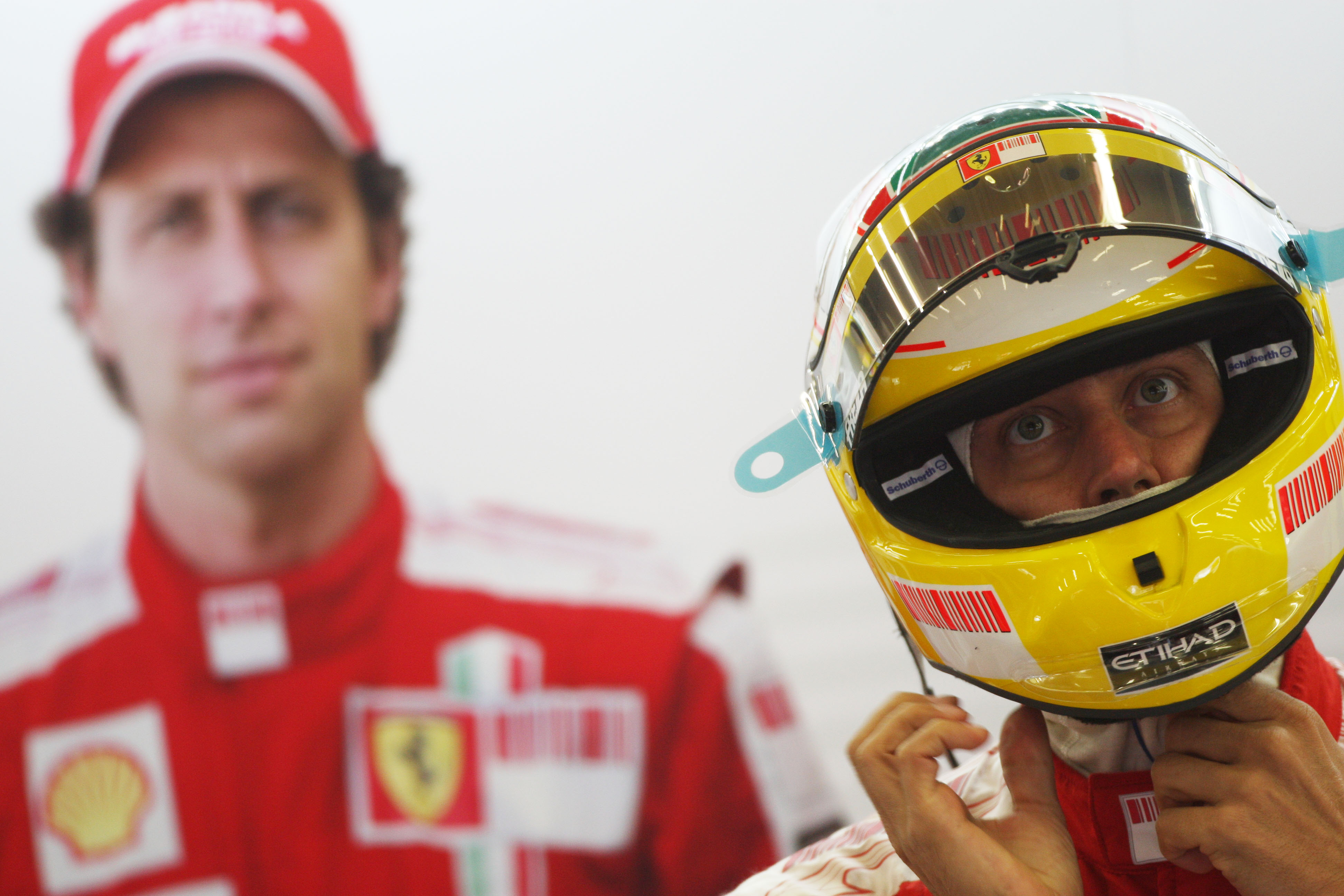 But even amid those mitigating circumstances, to qualify 2.5s slower than team-mate Kimi Raikkonen and 1.5s slower than next-slowest man Jamie Alguersuari's Toro Rosso was a limp start for Badoer. And even though the gaps closed at Spa next time out, he finished emphatically last on a day Raikkonen won.
There was no lack of commitment from Badoer, who was often braking later than Raikkonen, but this scruffy pair of hugely disappointing races was a sad way for an actually pretty solid F1 career to end.
His junior racing record was very strong – including a Formula 3000 title as a rookie in 1992 – and pre-Ferrari he always compared decently to a respectable set of F1 team-mates (Michele Alboreto, Pierluigi Martini, Pedro Lamy, Andrea Montermini and Marc Gene).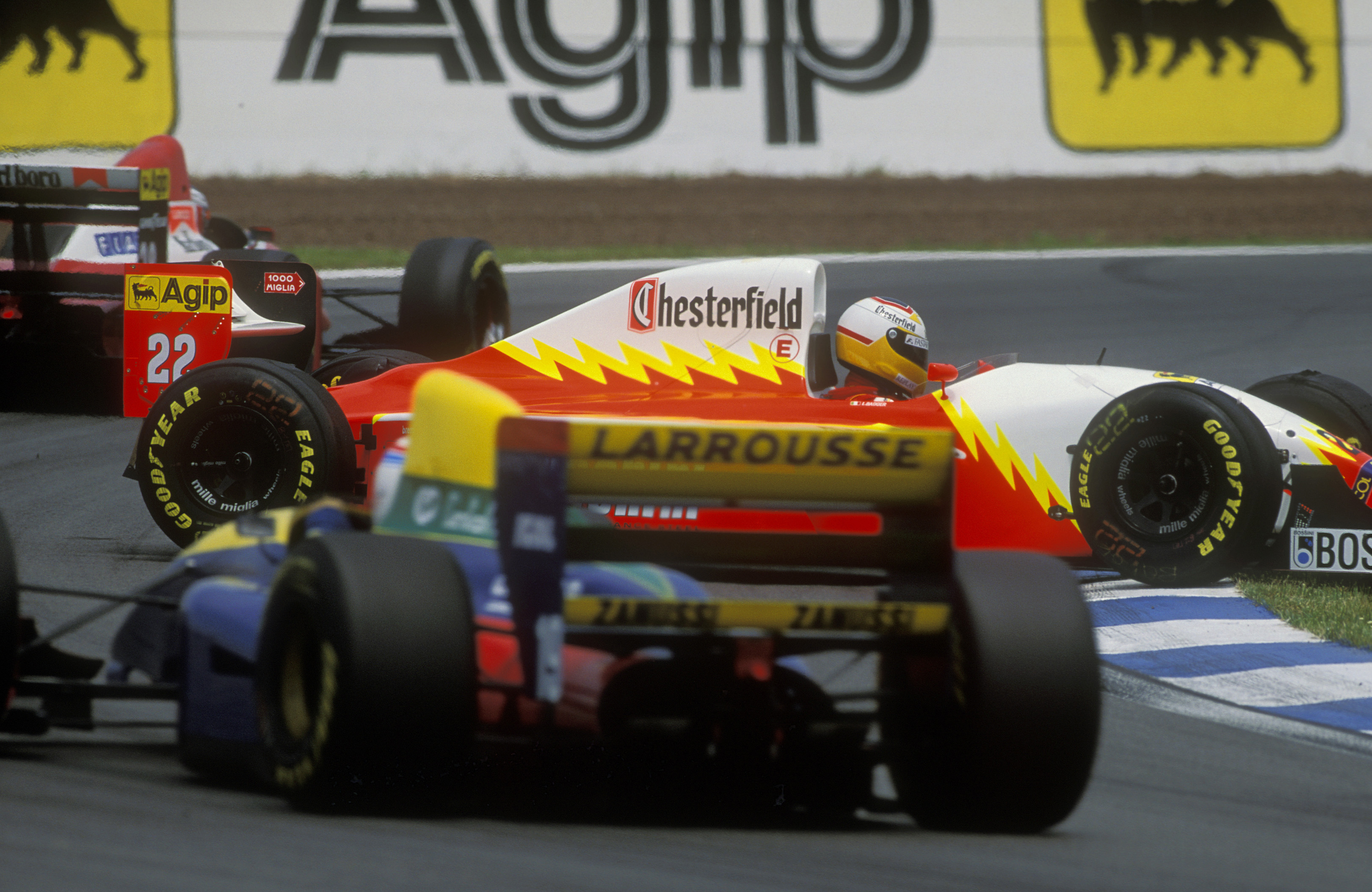 The fact his 1993 and 1996 teams BMS Scuderia Italia and Forti both failed to reach the end of the season says all you need to know about the states they were in, and Badoer was responsible for many of the stronger performances of the final years of Giancarlo Minardi's ownership of his eponymous team. He famously broke down in tears trackside when his car's gearbox failed while running fourth late in the wild 1999 Nurburgring race.
Plus he was only in a position for that ill-fated Ferrari race call-up because it had been happy to employ him as a test driver for a decade. And his replacement Giancarlo Fisichella didn't score a point in his five Ferrari starts either (and qualified last once).
But ultimately that was the Badoer paradox: good enough to earn a long F1 presence, but either unlucky or not good enough on the handful of occasions when he should've broken his points duck.
Charles Pic
Starts: 39
Appeared in F1: 2012-13
Teams: Marussia, Caterham
Best result: 12th, Interlagos 2012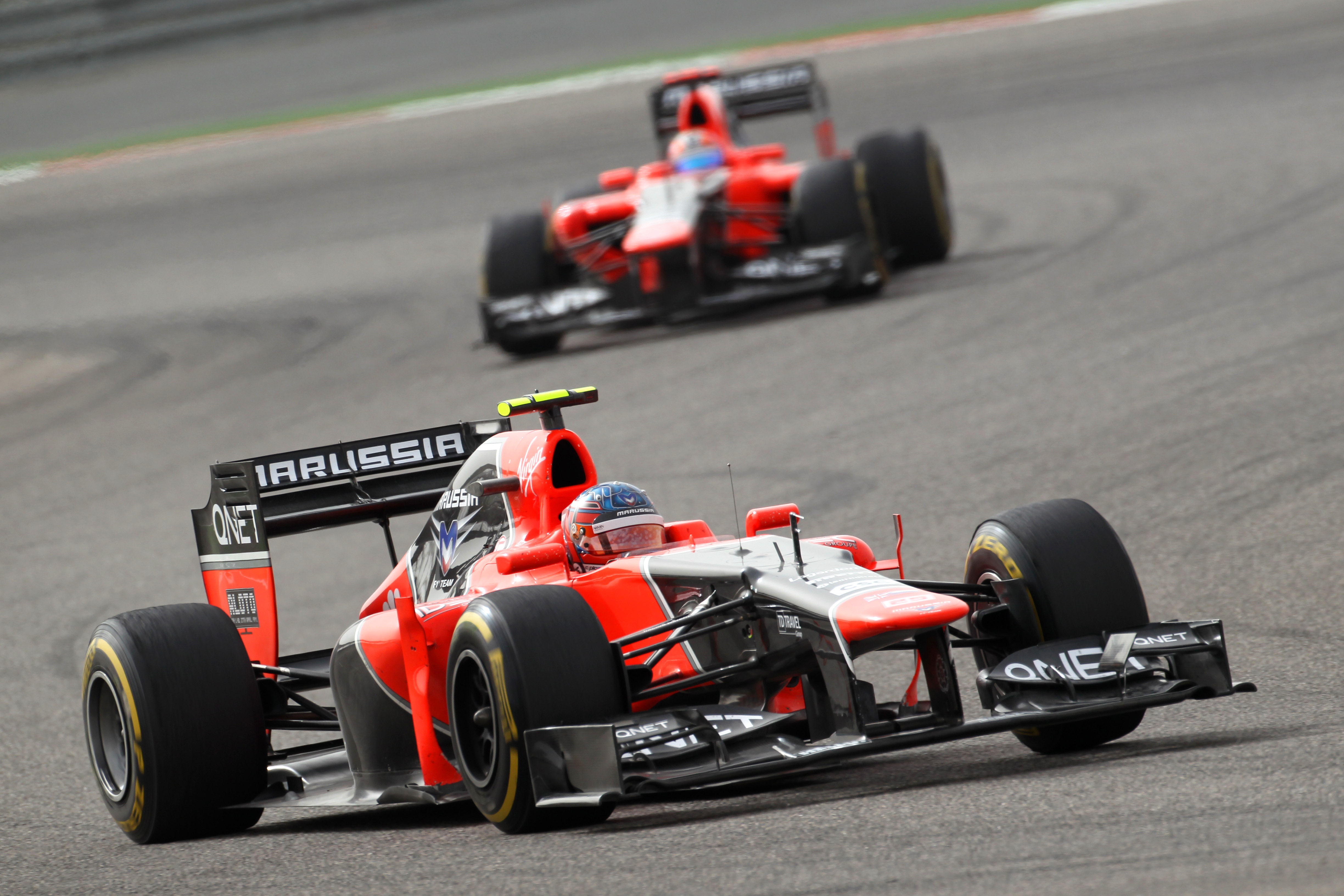 Arriving to F1 on the back of a credible fourth-place finish in GP2, Charles Pic proved a perfectly solid rookie counterpart to the experienced Timo Glock in what was probably an over-qualified Marussia line-up in 2012.
He occasionally outqualified Glock and even matched the German's best finish of the season with 12th in a wet Brazil finale, but it was no cause for celebrations as the team's main rival Caterham scored an 11th place in the same race, with Pic being passed by Vitaly Petrov for the crucial position that decided 10th place in the constructors' standings.
Despite this, on evidence of 2012 Pic looked to have a decent shout of escaping the new-team doldrums of the early years of F1's previous decade, but next year brought only a sideways switch to none other than Caterham. And failing to assert himself over rookie Giedo van der Garde (himself 11 point-less starts away from joining this club) made Pic expendable as an F1 driver.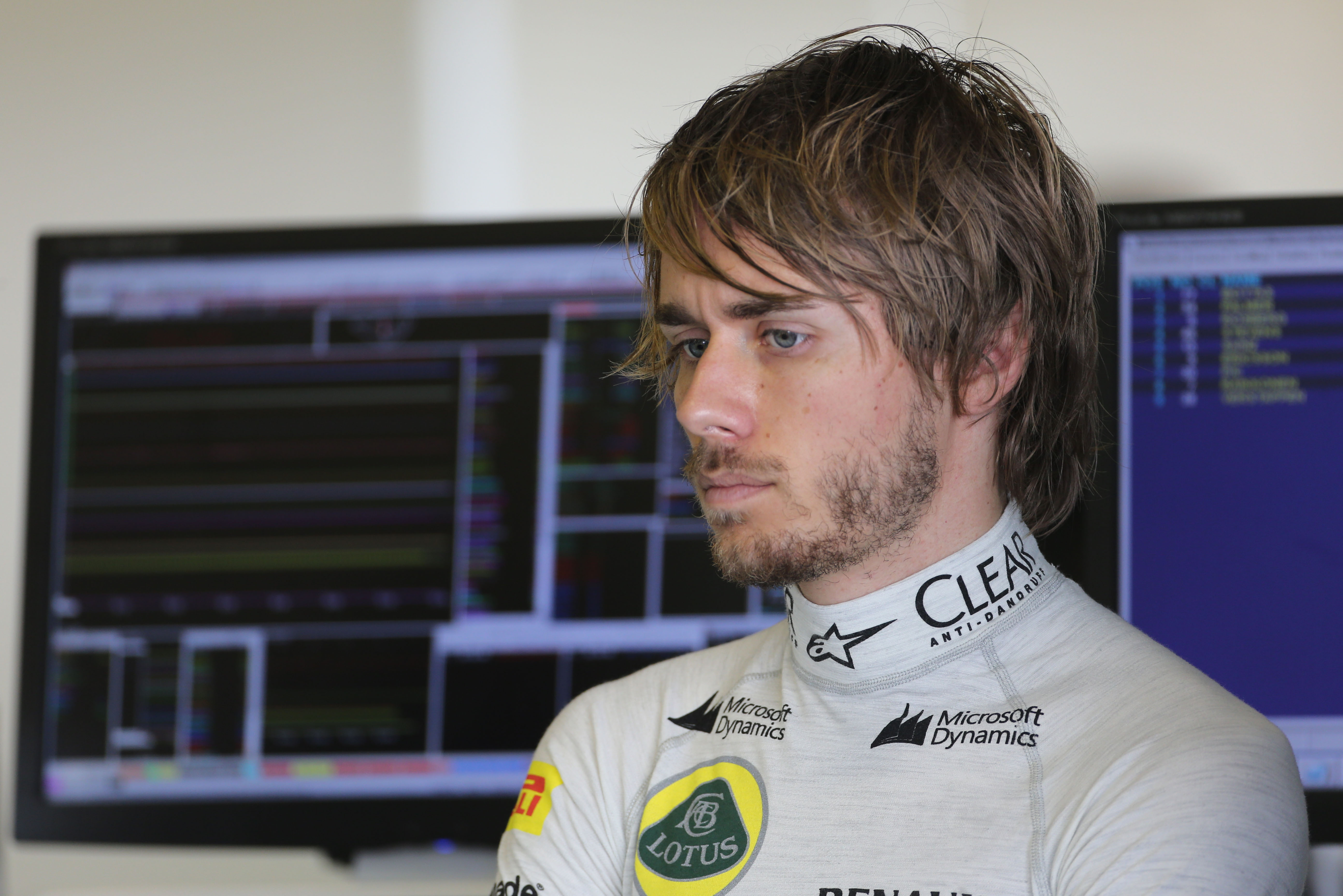 Dropped by Caterham, Pic briefly served as Lotus reserve, but that particular stint led to more legal rows (one) than additional F1 starts (none). He then briefly raced in Formula E but failed to gain a foothold in the all-electric championship and vanished from international motorsport after all, seemingly focusing on his family's transportation business.
He's one of two people on this list for on paper the same reasons as Russell: stuck in poor cars across two season of F1's long-calendar era. The next one in that category follows…
Max Chilton
Starts: 35
Appeared in F1: 2013-14
Team: Marussia
Best result: 13th, Melbourne & Sakhir 2014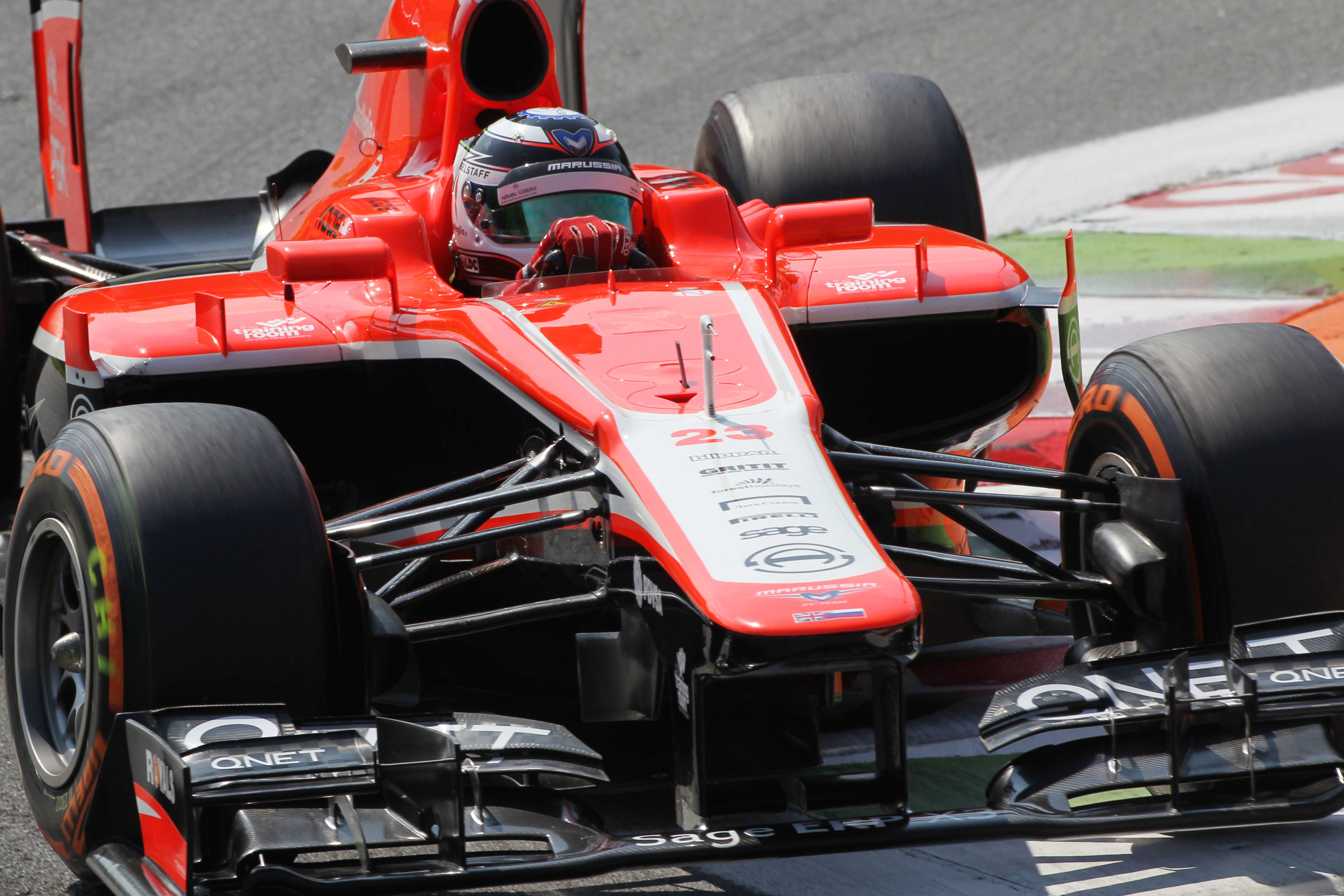 Like Pic, Chilton joined F1 on the heels of a fourth place in GP2, but his junior CV otherwise was obviously weaker, with it taking him three seasons to get anywhere near the front in both British F3 and GP2.
Placed alongside fellow rookie Jules Bianchi in Marussia for 2013 and '14, Chilton proved a safe enough pair of hands in finishing all of his first 25 races – although his streak then came to an ignominious end when he punted Bianchi off in the 2014 Canada race.
More pertinently, Bianchi was just much quicker, with the gap between the two regularly falling into the range between four tenths and a second – which is the kind of qualifying record that makes it really hard to build up any sort of lasting F1 career.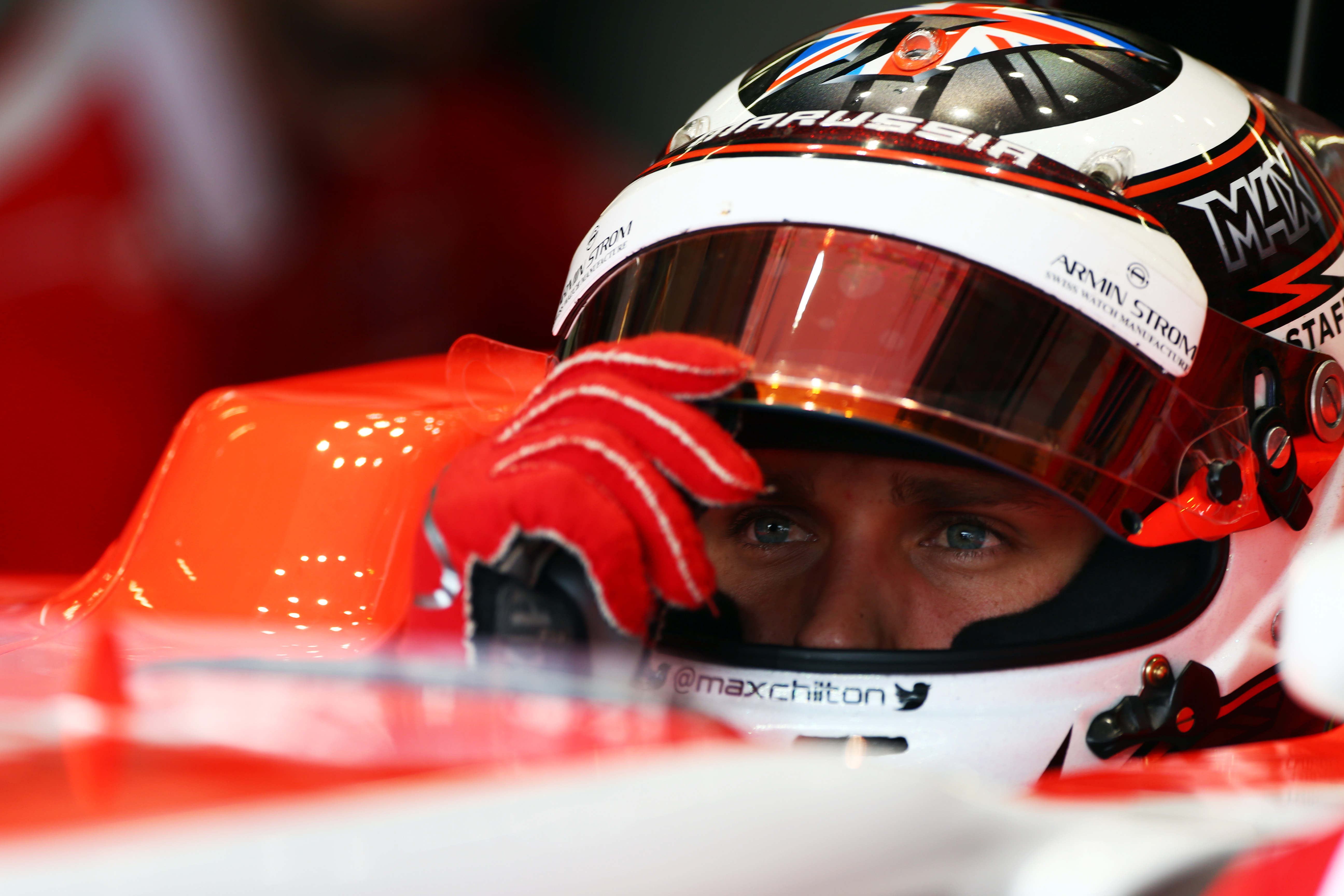 After Bianchi's devastating Suzuka accident, Chilton contested one more race in Marussia colours, retiring with a technical issue after nine laps at Sochi. That was it for his F1 career, with the team running out of financial backing for the season – and though the outfit would return the year after, Chilton was no longer in the picture.
Instead, he participated in Nissan's ill-fated Le Mans onslaught, and ultimately turned his full attention to the United States, becoming a race winner in his first and only season in IndyCar support series Indy Lights.
He's been a regular on the IndyCar grid, first with Ganassi and then with Carlin, since 2016, but nearly 70 starts so far have yielded just one top-five finish – albeit that came in the 2017 season's flagship event, the Indianapolis 500.
Brett Lunger
Starts: 34
Appeared in F1: 1975-78
Teams: Hesketh, Surtees, Chesterfield, B&S Fabrications, Ensign
Best result: 7th, Zolder 1978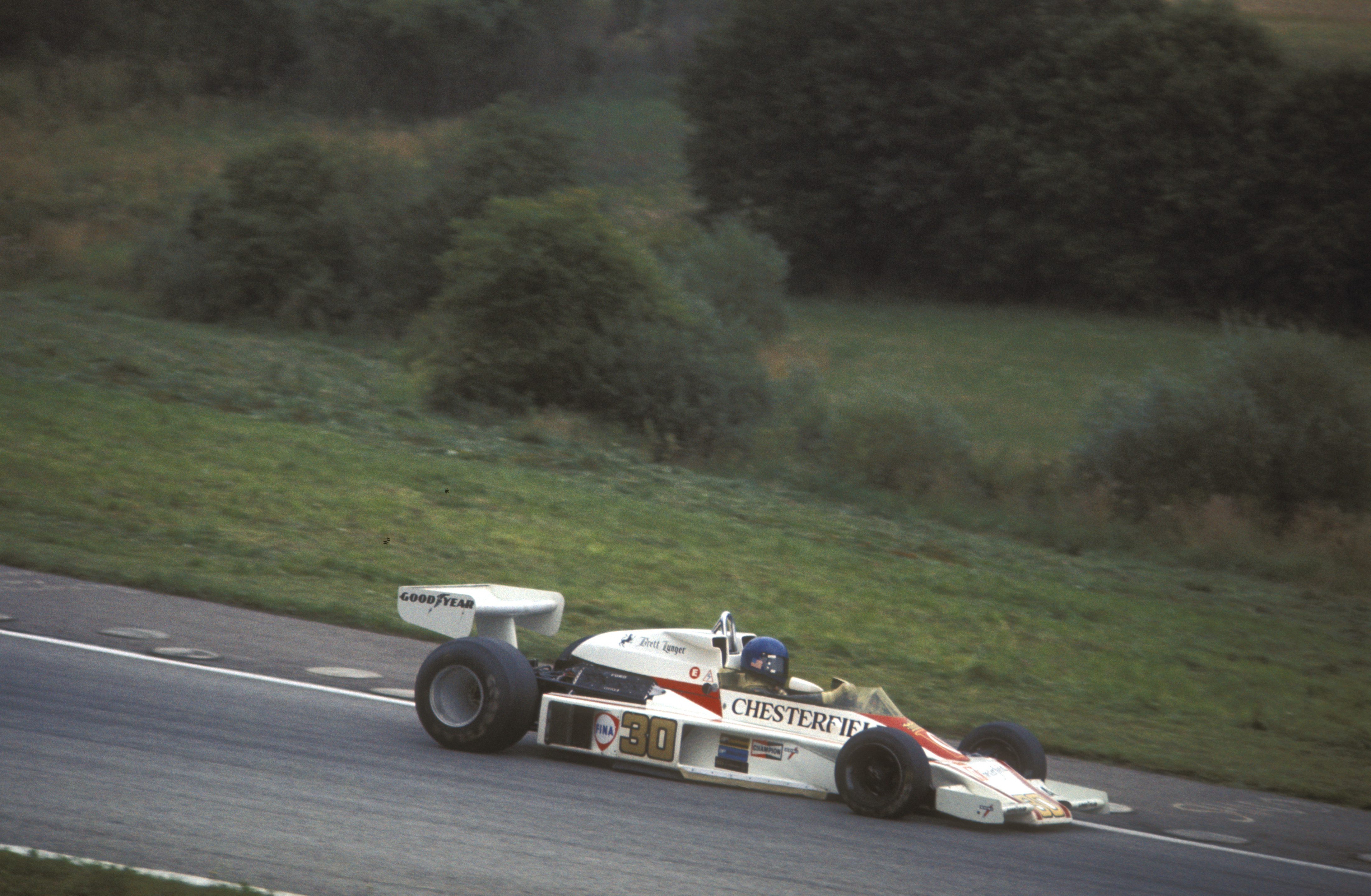 Ample financial resources from family money and sponsors were the main reason Lunger progressed from early dabbles in sportscar racing at home in America via Formula 5000 and F2 to F1, and also helped his longevity.
As a wealthy privateer competing mainly for enjoyment, Lunger spent his time in F1 largely in midfield teams or running customer chassis, showing flashes of occasional pace but also notching up plenty of non-qualifications.
He certainly didn't lack courage, though. His early racing exploits were paused so he could serve in the Vietnam War with the Marines, and he was among the racers who dived into Niki Lauda's blazing Ferrari at the Nurburgring 1976 to rescue the world champion from his horrific crash.
Tora Takagi
Starts: 32
Appeared in F1: 1998-99
Teams: Tyrrell, Arrows
Best result: 7th, Melbourne 1999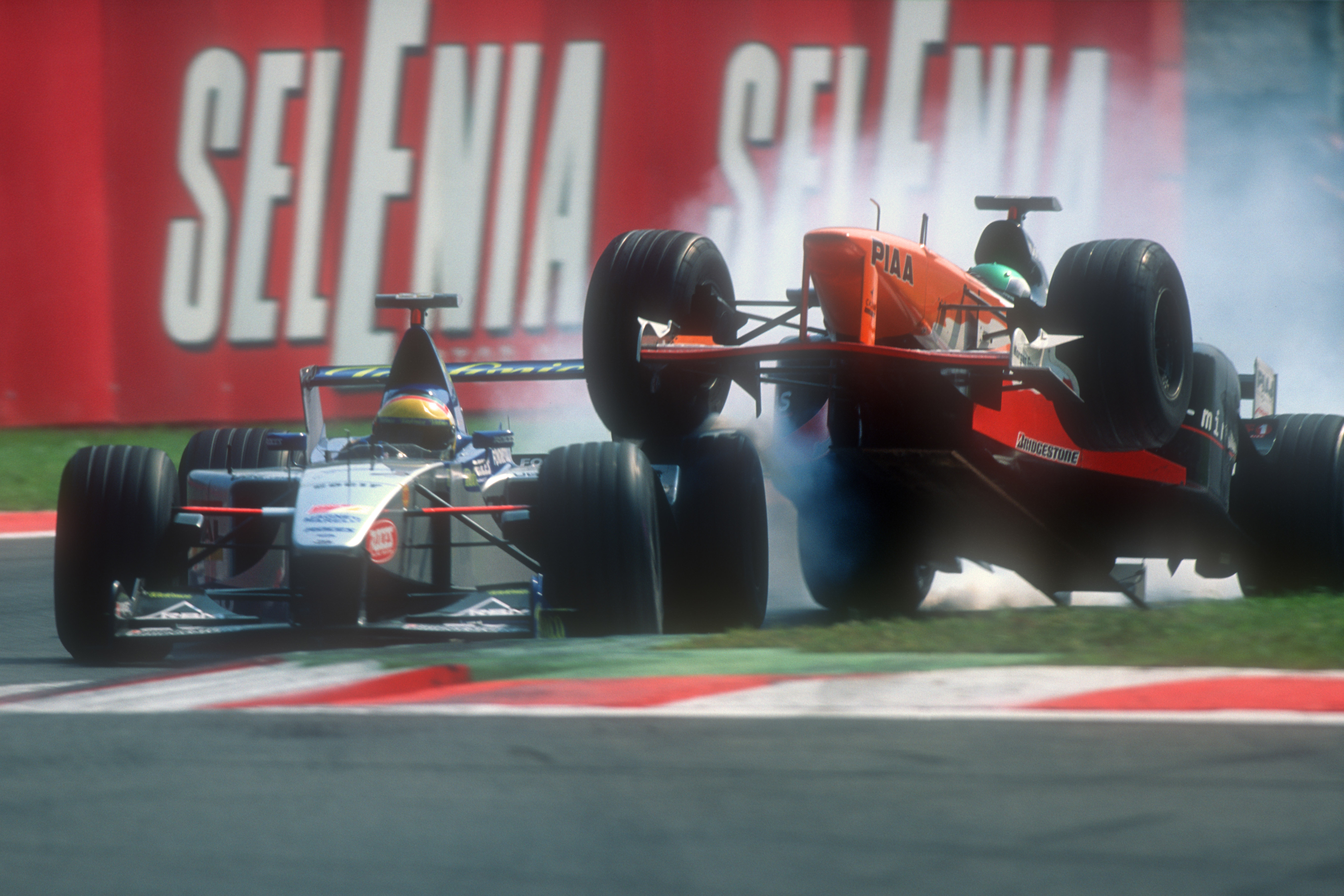 Tora Takagi was one of many drivers over the years to arrive in F1 with the 'best Japanese racer yet' tag attached to him. And one of many for whom that label proved to be misplaced.
A strong runner-up finish in his first full Japanese Formula 3000 campaign in 1995 hinted that Takagi was a prospect worth taking seriously, and he had the support of ex-F1 racer turned leading Japanese scene team boss Satoru Nakajima.
Takagi didn't have the best timing: landing at Tyrrell in the year it was effectively abandoned by British American Tobacco (the team having been acquired just so its entry could be used by the new BAR team for 1999), and then moving to Arrows in the season best remembered for the non-appearance of promised huge new funding from Prince Malik Ado Ibrahim.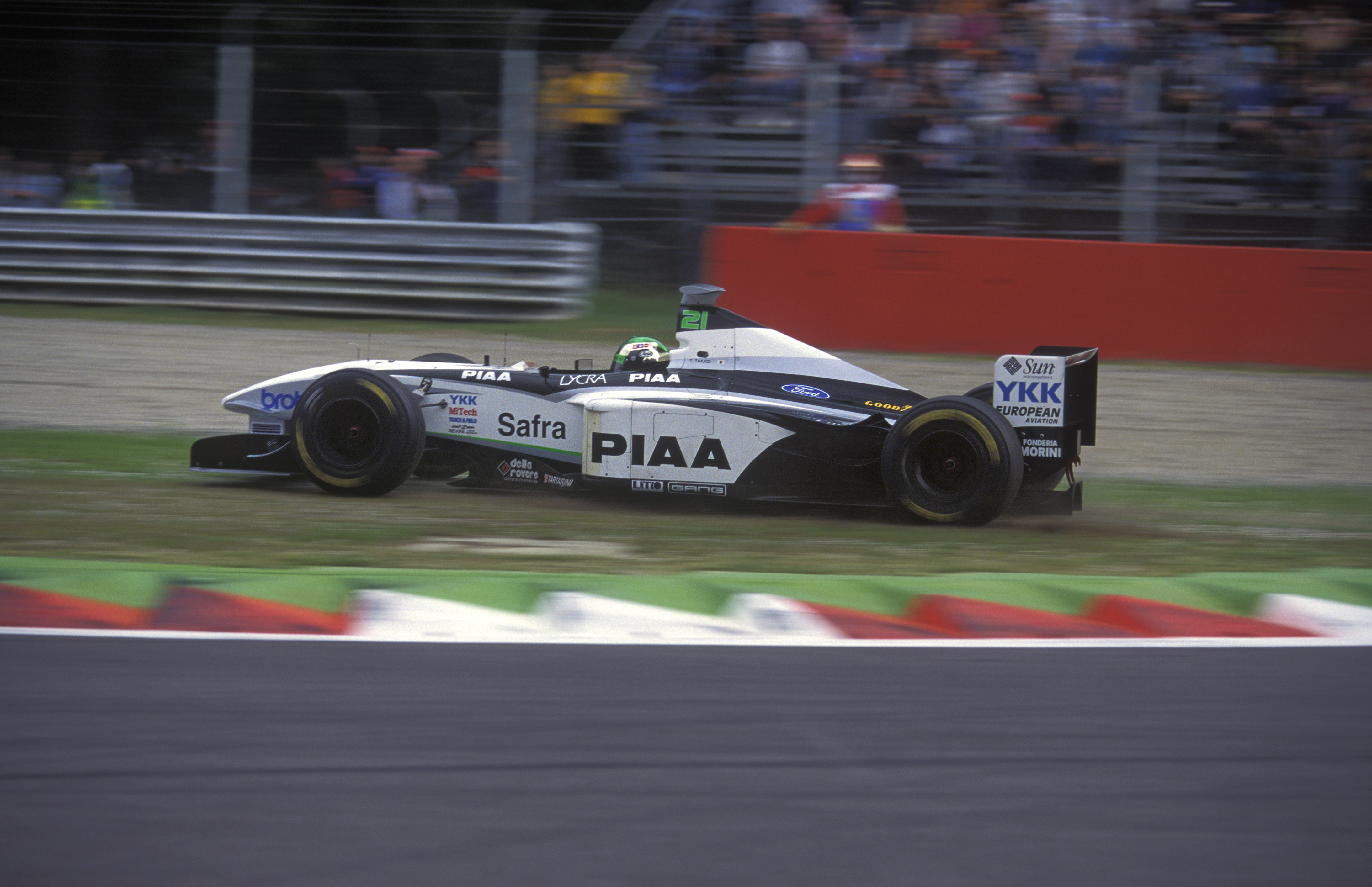 But it wasn't just the machinery that was problematic. Though Takagi occasionally produced laps that showed why he had been so heavily hyped, consistency was extremely lacking, there were plenty of errors and a persistent language barrier made progress hard.
A dominant Formula Nippon title on his return to Japan in 2000 was a reminder that he really did have the ability, before a stint covering both sides of the IndyCar split produced few impressive performances and more of the same problems that had stymied his progress in F1.
George Russell
Starts so far: 30
Appeared in F1: From 2019
Teams: Williams
Best result: 11th, Hockenheim 2019 and Mugello 2020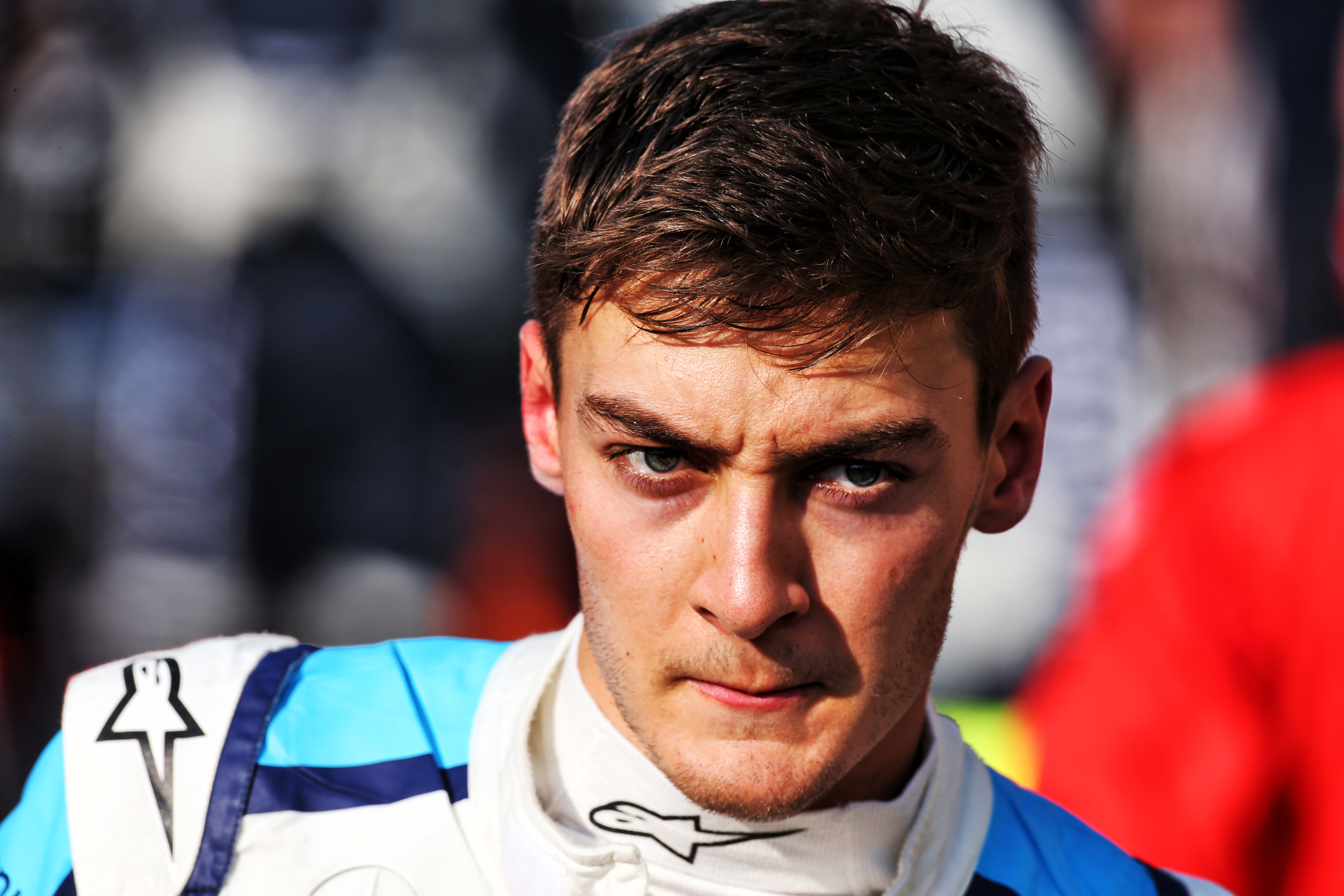 There's one obvious thing that separates George Russell – who joined Williams in 2019 after back-to-back titles in GP3 and F2 – from the rest of the drivers on this list. Judgments about their relative CVs and talent levels can vary, but Russell is alone in having an utterly unimpeachable qualifying record.
Robert Kubica got nowhere near him over one lap in his comeback year, and Nicholas Latifi is yet to defeat Russell in qualifying either, failing to make use of a perfect chance provided by Russell's disrupted Tuscan GP.
Russell's F1 record so far isn't exactly spotless – his starts and first laps have been an obvious weakness, and he hasn't dominated his team-mates in race trim the same way as in qualifying – but it's easy to see why Mercedes has provisionally selected him as the heir apparent to either Lewis Hamilton or Valtteri Bottas.
And ultimately, while all five of his no-point 30-plus-start peers will have seen their F1 exits coming, Russell leaving F1 at the end of the current year is unimaginable.
His sheer pace, coupled with the backing of a major manufacturer that has conquered F1 in the hybrid era, means he seems far more likely to at least join the hall of F1 race winners than to become a permanent part of this club.