Missing one of its Formula 1 drivers because of COVID-19 was a terrible situation Mercedes never wanted, but it has also created a wonderful opportunity Mercedes never thought possible.
Losing a driver, world champion Lewis Hamilton no less, for the Sakhir Grand Prix is a big blow. And it should go without saying that Mercedes' first priority is for Hamilton to recover quickly, and completely.
But the chance to extract George Russell from Williams and put him in the works team alongside Valtteri Bottas is one Mercedes simply could not pass up.
For a team that has boasted an excellent crop of young talent in recent years – Russell, Esteban Ocon and Pascal Wehrlein – Mercedes has had to make do with placing those drivers in customer teams, often at the back of the grid. Two have fallen off the grid because Mercedes was unable to guarantee them a place (though Ocon has since returned with Renault). Russell briefly looked like he may suffer the same fate for 2021.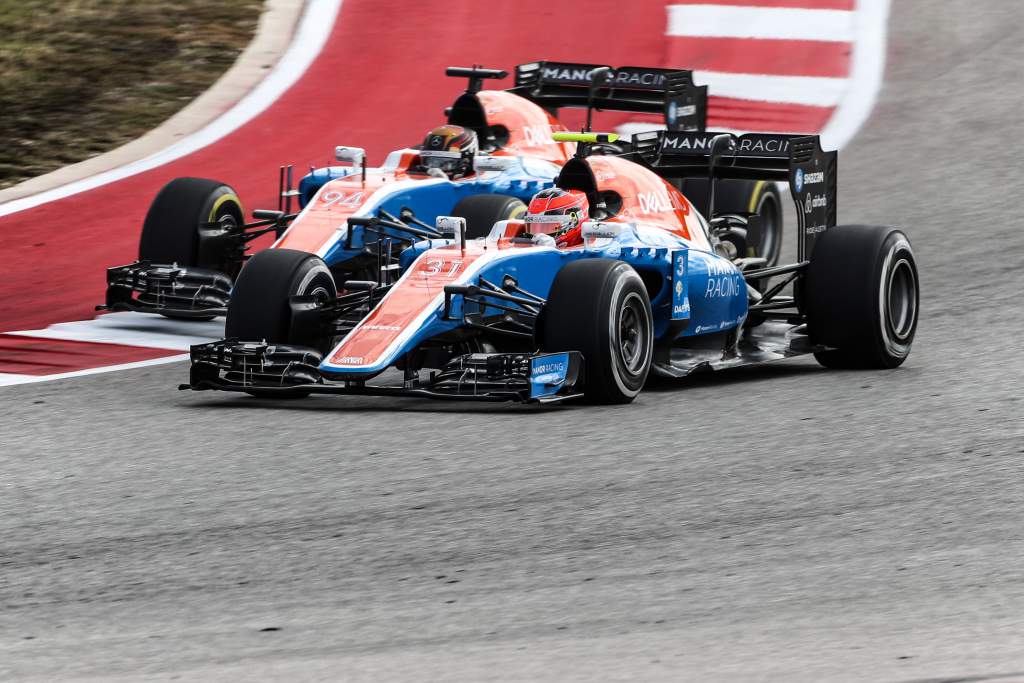 Despite wanting to give young talents more opportunities, Mercedes has never entertained the prospect of a Red Bull-style junior team structure. It's part of why Max Verstappen chose Red Bull when he was a sought-after junior – that guaranteed him a way into F1 that Mercedes couldn't.
Mercedes team boss Toto Wolff has made it clear that it has not been a financially sensible idea. Nor has putting young drivers in the works team been a particularly popular idea for conventional, risk-averse major outfits, with Ferrari's move for Charles Leclerc last year the exception that proves the rule.
"Now you can say that is boring," Wolff admitted in 2018. "I think it is boring. I think we should take risks, we should put 18 or 19-year-old top talents in a top car and give them a chance.
"But the problem is that if you lose a drivers' championship or a constructors' championship because they are on a learning curve, that is obviously not great."
The implication has always been how wonderful it would be if Mercedes could have an opportunity to throw a Russell-type into one of its cars without consequence. Wolff even lobbied, at least in the media, for teams to be allowed to run a third car for less experienced drivers.
Well, this is it. The chance Mercedes always wanted but never had. Both championships are settled, a seat is available and all parties were willing to make it happen.
The stars aligned. Yes, the situation is unusual. It's unexpected. And it's highly undesirable as nobody wants Hamilton, or any driver, to be ill and miss races.
But the chance arose. And Mercedes had to make it happen.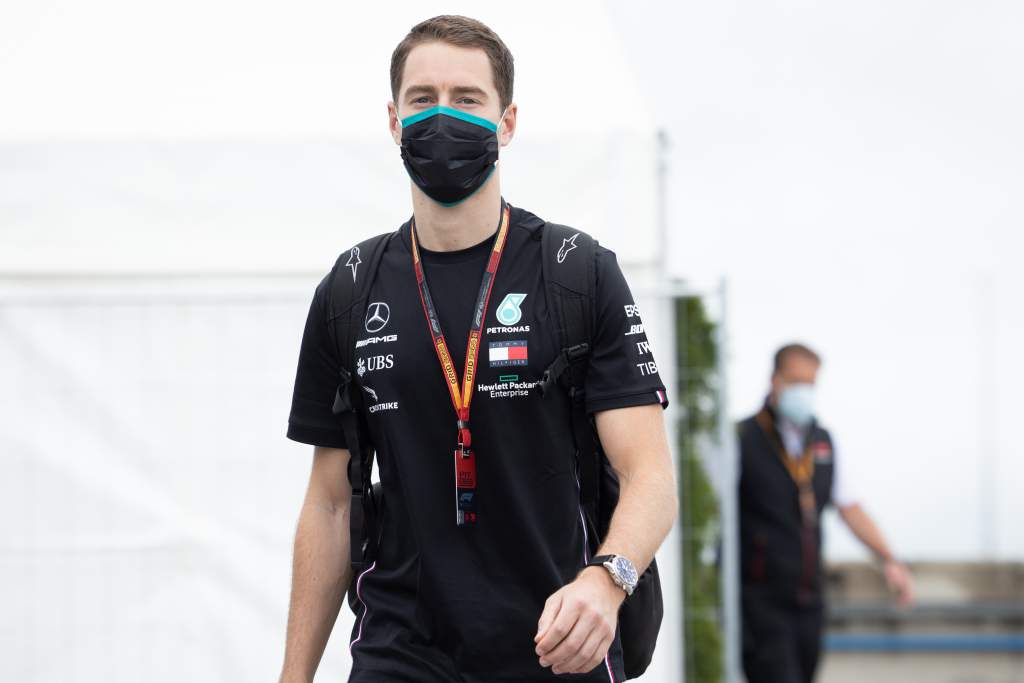 It's harsh for Stoffel Vandoorne as the designated reserve to be overlooked for an epic F1 return and shot at redemption after leaving in 2018 following a disappointing two-year stint that didn't do his abilities justice. As a one-off, Vandoorne is probably a more spectacular story.
However, the reserve driver is there for emergency use. Mercedes is not in F1 to create fun stories, it's in F1 to succeed. So if it needs a replacement driver and there's a chance to get a better option, which Russell is, then it has to be taken.
Russell has been talked up as a future world champion by Mercedes and with good reason. He's extremely fast, intelligent, hard-working and his back-to-back titles in GP3 and Formula 2 show his ability to piece together a full season under pressure given the opportunity. This has not manifested itself properly in F1 in terms of points and yes he has let one, maybe two, chances slip through his fingers. But there have been plenty of excellent unrewarded performances as well.
What Russell has not had, and will probably still not have next year, is a shot in an F1 car that bridges the gap between backmarker and race winner. Next season he will have a third year with Williams and while it may well continue the progress of 2020 and yield more lower-midfield heroics, ultimately it presents another season of limited learning. That's no good for his prospects.
It's not that Russell is treading water at Williams but he does have limited opportunities and that means Mercedes has a limited sample set of data to judge him on. It means any decision to put him in the works team will represent a bigger gamble than it would like.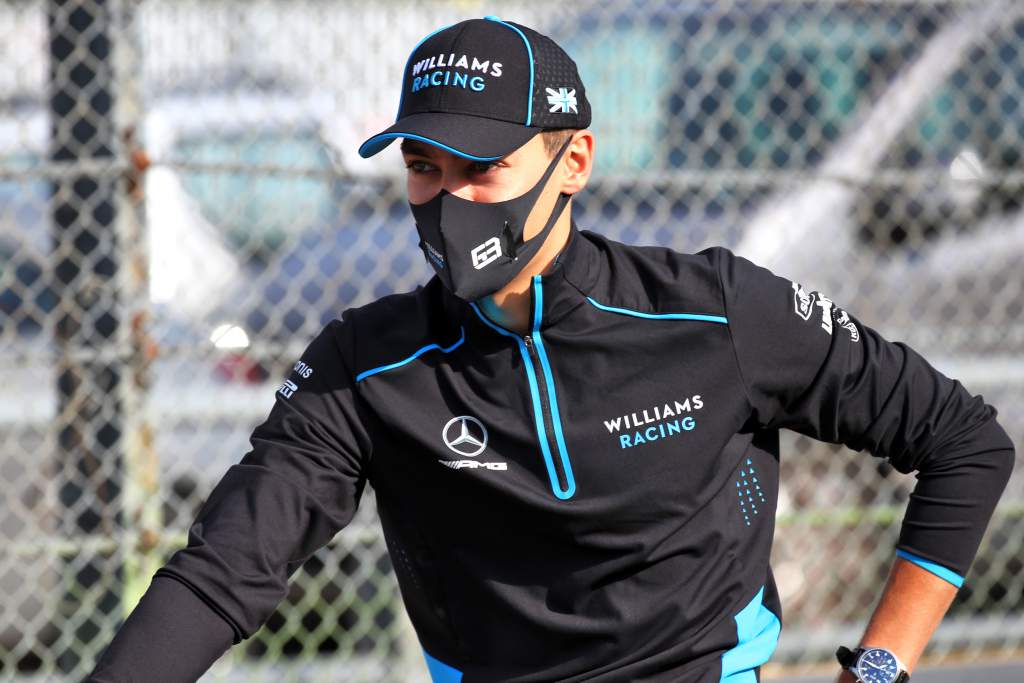 If Mercedes takes him seriously as a prospect then it needs a better proving ground for him than sniping for underdog triumphs with Williams. And what better way than to judge from within? Which brings us back to this remarkable, unexpected opportunity.
The chance to throw a highly-rated, somewhat unproven driver in the best car on the grid comes around vanishingly rarely. Mercedes was absolutely right to grasp it.