As Lewis Hamilton established a bigger and bigger buffer in the Formula 1 championship standings, it felt like only one thing could derail him.
The Mercedes was the class of the field, Hamilton had elevated himself to a new level yet again, and team-mate and title rival Valtteri Bottas was quickly losing ground through a combination of errors and misfortune.
It seemed the only thing stopping Hamilton would be something out of his control. In 2020, that means contracting COVID-19.
Sergio Perez missed two races with the virus. Lance Stroll fell ill later in the year and, it transpired, he had suffered the same fate.
Now, Hamilton has COVID, and is missing the Sakhir Grand Prix. The risk he feared most in 2020 has come to pass, yet it does not come close to impacting his championship.
Hamilton's latest victory in the Bahrain GP and Bottas's latest setback extended the points gap to 131. Which means Hamilton could miss Abu Dhabi as well (it's too soon to say if he will) and Bottas win both grands prix in his absence, and the margin between them would still be more than three perfect scores' worth of points.
That makes the picture look extremely comfortable and therefore this is just an irrelevant footnote with the championship already settled.
But how Hamilton ensured that was the case is important. Being in a position where contracting COVID and missing a grand prix, yet it having no impact on his bid for a seventh title, is the ultimate validation of Hamilton's COVID tactics on-track and off it.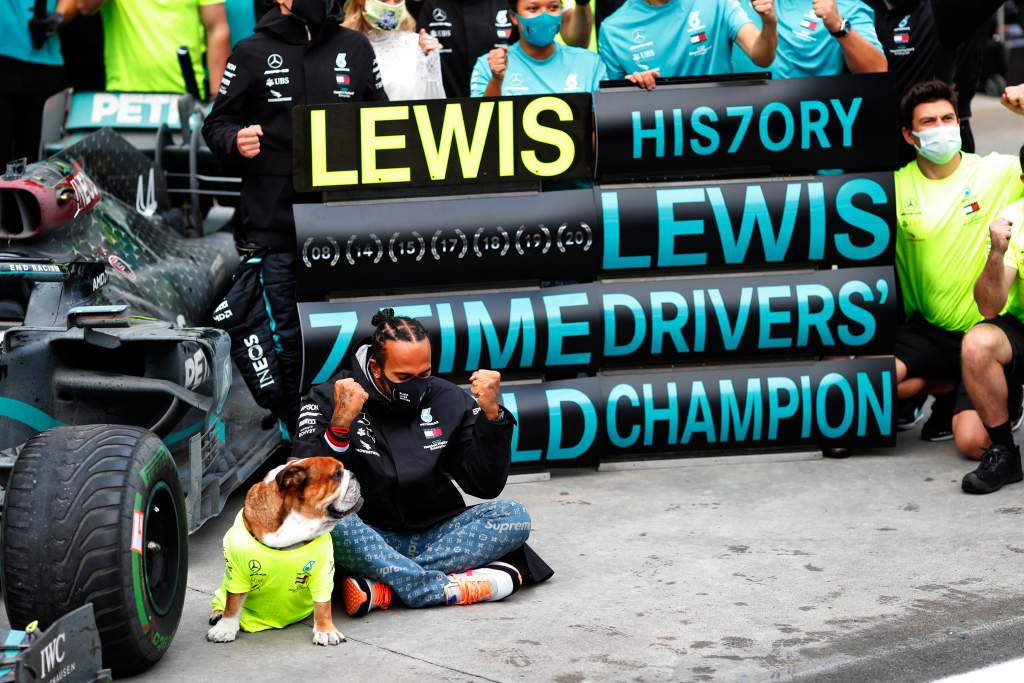 "I haven't gone to dinner, I've just been staying in my bubble," Hamilton said just a couple of races ago.
"I get room service every day and not really anything exciting, because I've got a championship to fight for, so I didn't want to take any risks.
"This year I sacrificed more than I have in my whole life and that's really made it quite difficult."
Hamilton showed symptoms on Monday morning, around the same time he was told a contact before travelling to Bahrain had tested positive for COVID. The incubation period for the virus means Hamilton's tests during the weekend had come back clear. He could easily have missed Bahrain as well had that contact's situation been discovered sooner.
Perez missed two races in the summer but was fit to return at the final part of that triple-header. So slightly different timing of Hamilton's illness would not have definitively ruled him out of three races – but it could have.
Momentum is an important thing and if this had happened earlier in the year, the narrative of the season could easily have shifted. Hamilton would have dropped points. Bottas may have scored more, or simply had mistakes or misfortune punished less. Seasons turn can turn on such significant details.
There is evidently an element of good fortune in the timing. Hamilton has suggested he has not relaxed his position over COVID caution in the slightest, stating that he and his team have taken "all the precautions we possibly can" since June. It shows that even with the best efforts and intentions, infection can still happen. That's the nature of this thing.
However, it cannot be overstated how valuable it has been to do everything possible to minimise the risk. It's impossible to know the odds, but Hamilton's willingness to make sacrifices – which include living in a motorhome with his dog Roscoe between some races – almost certainly improved them in his favour.
But that's not all Hamilton has done to mitigate the biggest risk to his title bid.
Though Hamilton does not attribute his merciless approach to recent seasons to his defeat at the hands of Nico Rosberg in 2016, it cannot be coincidence that since then Hamilton has been utterly relentless.
Off-days are rare. Mistakes are even rarer. Since he lost a title to factors outside his control, he has becoming even more ruthless and tends to ensure everything that is in his control is maximised.
The upshot of that in 2020 is that, excluding the 70th Anniversary Grand Prix where Mercedes did not have the fastest car in the race and not counting the fastest lap bonus given that's so dependent on race circumstances, Hamilton has dropped just 42 points this season.
He had a difficult season opener in Austria and was fourth after a penalty. His pitlane error under the safety car in Italy turned a victory into seventh (after a fantastic recovery). And another mistake in Russia, doing a practice start out of position and earning a time penalty for the race, turned another win into third.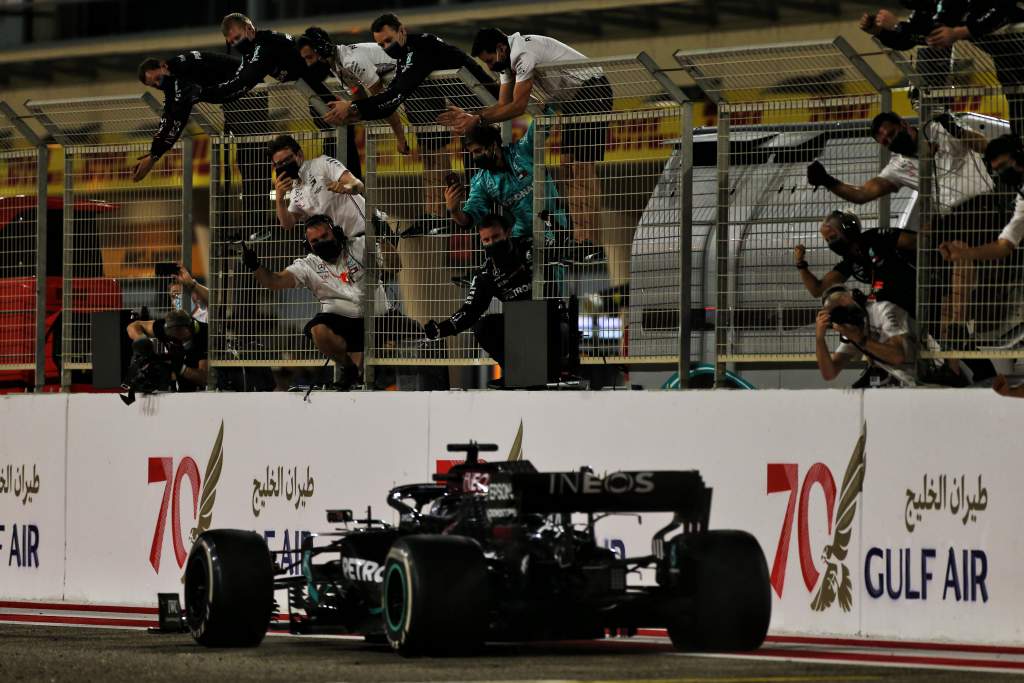 Hamilton, astonishingly, has won 11 of the 15 races. Max Verstappen won at Silverstone on merit, but Hamilton managed to get ahead of Bottas there, to further his cause. He's battered Bottas this year. Even when, on the surface, he hasn't needed to.
In total, including fastest lap, there have been 390 points up for grabs this season. Hamilton has banked 332 of them. That's 85% of what was available – a quite remarkable return.
And if we compare to 2016 (and go back to ignore the fastest lap point that was only introduced in 2019) we see the trend. He had 72% of the points available in 2016, which increased to 73% in 2017 despite increased competition from Ferrari. In 2018 it was up to 78%, and the same in 2019.
Critics can, and will, say that 2020 has provided less opposition. But what Hamilton has done with that is established the strongest possible grip on the season, as evidenced by the leap in his share of the points.
The bottom line is Hamilton forfeited points vanishingly rarely in 2020. And in a challenging global environment he gave himself the best possible chance of being around to pick up those points.
Yes, timing has played a part. One could argue it's typically fortunate of Hamilton to be sidelined when it doesn't matter.
That overlooks the very important role he played in making that the case.