Nikita Mazepin's graduation to Formula 1 in 2021 with Haas has already drawn criticism about the family wealth that has bankrolled his career so far.
However, the 21-year-old Russia is also third in the Formula 2 championship standings after finishing runner-up in GP3 (the forerunner to Formula 3 today) a couple of years ago.
He is a driver evidently not without talent, means, or opportunities. The Race was part of his first media appearance as a confirmed Haas F1 driver, which shed a light on the 2021 debutant and what might be expected of him.
A feisty riposte to pay driver accusation
"Well, quite simply, I would say, you've called out two names and I think there's 20 on the grid," was Mazepin's no-nonsense response to a question about how joining billionaire progeny Lance Stroll and Nicholas Latifi in F1 can be explained in a supposed meritocracy.
And when asked about those names, Mazepin replied: "What about them?
"They're very good professional racing drivers who have both achieved amazing results in their single-seater careers."
F1's superlicence system has been in place for a few years now and is designed to ensure only drivers of a certain pedigree can reach F1.
Stroll made his F1 debut in 2017 as the reigning European Formula 3 champion. Latifi is in his rookie season with Williams, after finishing runner-up in F2 last year. Mazepin's racing credentials have already been outlined.
None of these drivers have looked like the sort of junior superstars that recent F1 graduates such as Charles Leclerc, Lando Norris or George Russell so clearly were. But they are also accomplished drivers in their own right.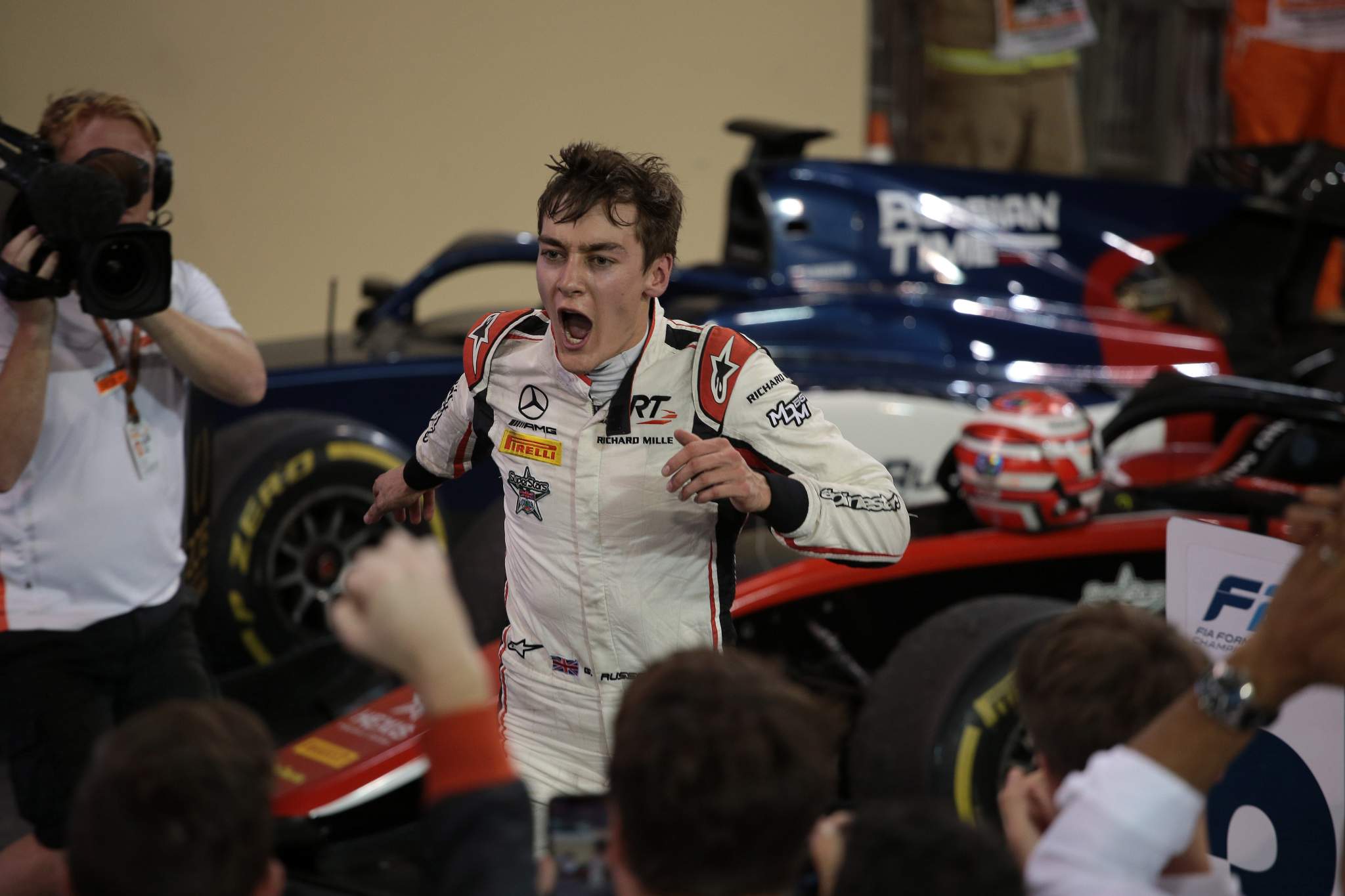 Recently, Mercedes boss Toto Wolff was keen to attack the "stigma" of coming from a wealthy background that sticks to the likes of Stroll and Latifi. It will be used against Mazepin as well.
Mazepin's 2021 team boss Guenther Steiner has a simple view: "If they come with results, it's good."
He used the modern-day example of Sergio Perez and the case of Niki Lauda in the 1970s to highlight how financial backing is a necessity, rather than a disgrace. The money must come from somewhere. In Mazepin's case it's his father, Dmitry.
The difference between family money and, say, Lauda taking out a bank loan to fund a BRM drive then having the talent to earn bigger breaks and eventually three world titles is the security that comes with it. A career spent not racing year-to-year, knowing resources and opportunities could dry up, is not the same as the comfort of being consistently bankrolled.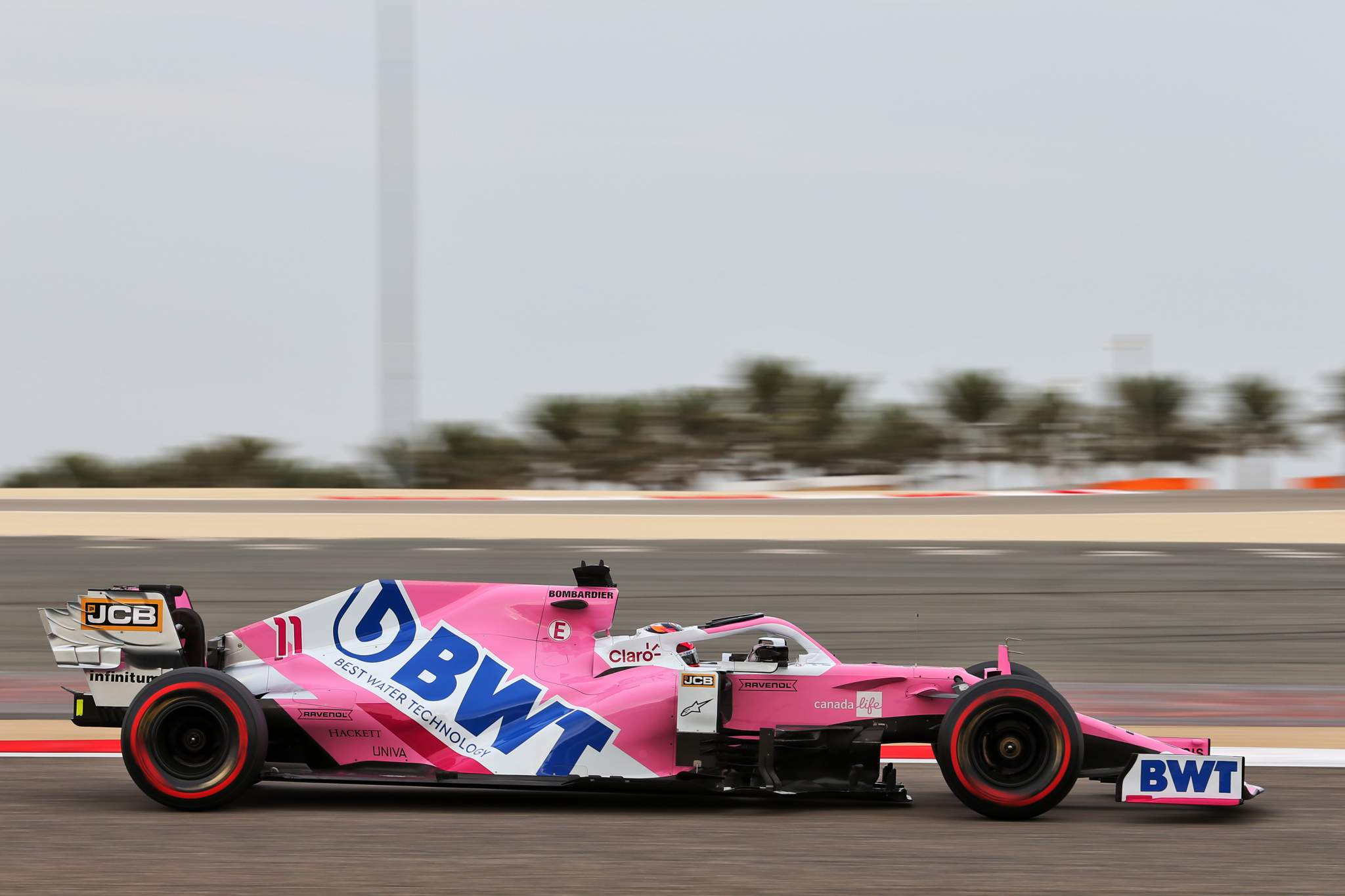 But this is also a reality of F1. So, Steiner says, "it's how you want to see it".
"If you want to see it as a positive or negative," he says. "It's your angle of how you want to look at it.
"If somebody is good, and he has a financial banker for sure he has got a better chance than somebody who's the same good and has no financial backer. Why would you choose that one with no financial backing?
"Nikita is third at the moment in F2. So I cannot doubt him. What else do you need to do."
His accidental characteristic on the F1 ladder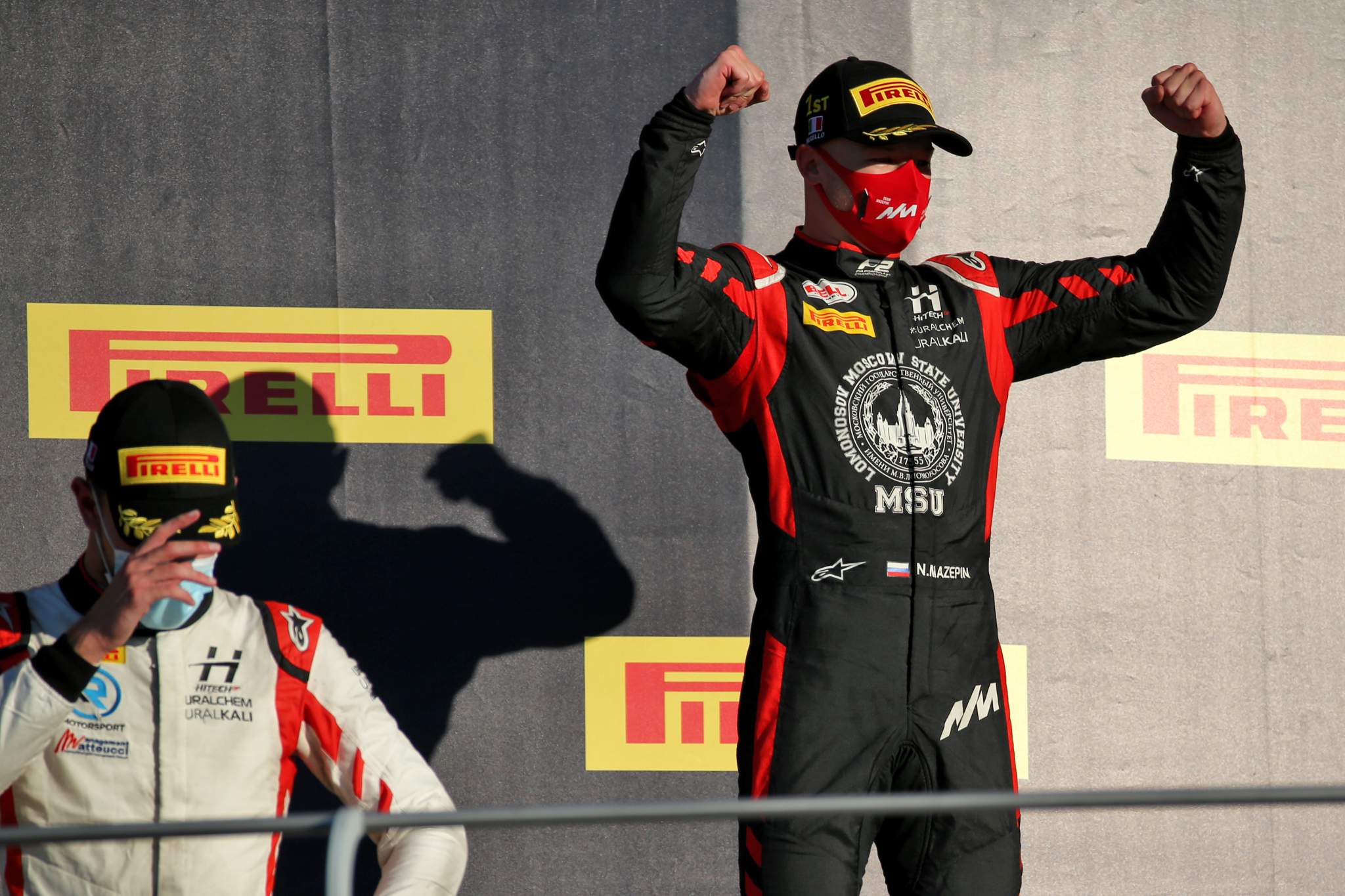 Mazepin's junior single-seater career has not been extraordinary, but it has peaked at the right time.
He was in good company in karting as the runner-up to now-McLaren F1 driver Norris in the KF world championship before a so-so first year in Formula Renault. That was followed by an immediate step to Formula 3 in which the most memorable contribution was a physical altercation with (2020 F2 rival) Callum Ilott that left Ilott with a bruised face.
A few podiums followed in Mazepin's second European F3 season, but only 10th in the championship.
It's since he's joined the F1 package that Mazepin has started to produce attention-grabbing performances. He won four races in his first GP3 Series season to finish as runner-up, but a graduation to Formula 2 with the same team, ART Grand Prix – which has won the last two drivers' titles – went poorly.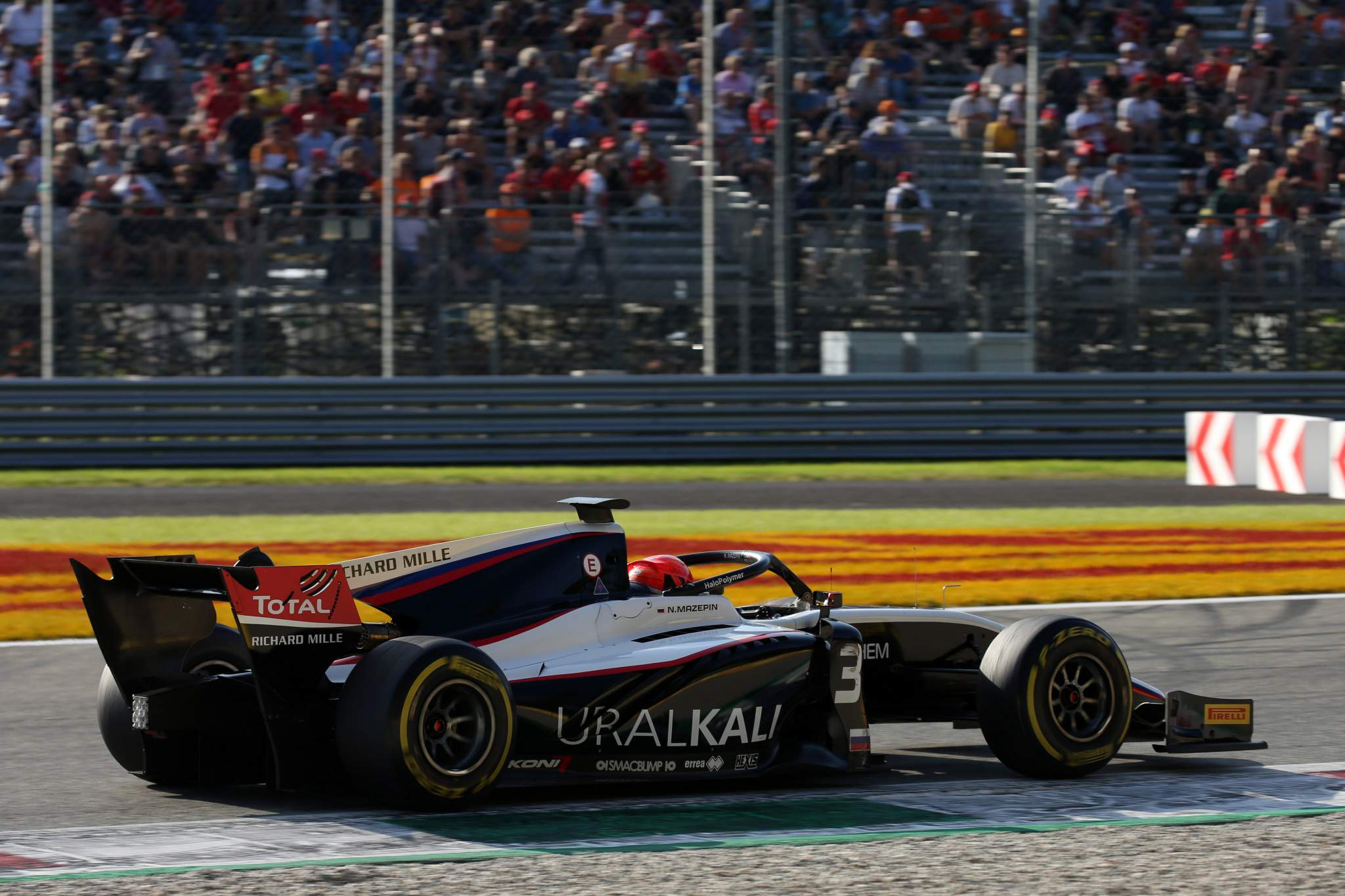 However, a huge second-year leap with Hitech Grand Prix has put him into third in the points heading into the final round.
"I have to be honest and say that it's never been intentional," Mazepin says when asked by The Race about taking time to perform in a championship.
"Obviously being a racing driver my goal and everyone's goal is to perform at their highest possible level. But you know it doesn't always go your way unfortunately.
"I would say that it's not my approach. However, racing is a sport where there's more than one person involved. For me the reason why the results sort of came a little bit later perhaps is because so far in my career, I haven't managed to put everything together – meaning my team, myself, the set-up – to be able to deliver straightaway.
"So, I needed more time. But going into F1 I hope this will change."
Aside from his junior racing activities, Mazepin is unremarkable in having grabbed a few testing opportunities – first with Force India, and then one public day with Mercedes last year. But he has, in another nod to the extra opportunities afforded to only a few, also had plenty of private testing as well with a two-year-old Mercedes programme on the side.
Having that over the last two seasons affords his development as a racing driver a rare extra dimension.
More than just a rich kid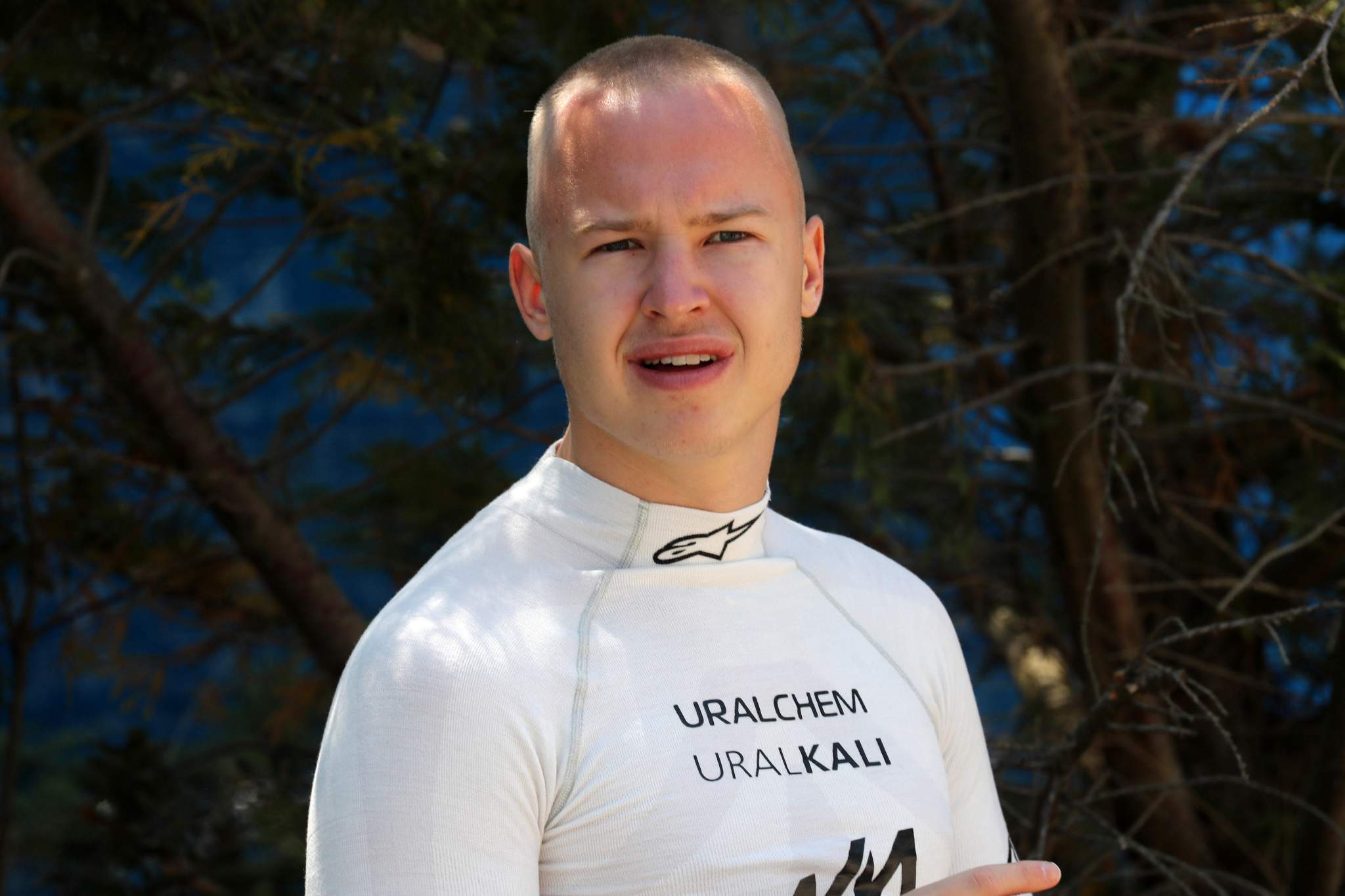 Mazepin is an intelligent young man. He finished school and, more unusually, is a university student alongside his racing career. He recognises his fortune in that regard and believes his education is a useful tool, not only as a driver but in life. A mental coach is another luxury that helps him stay sharp too.
He briefly came across stand-offish on his first Haas media appearance, but that might be a legacy of being wary of any questions relating to his father, his background, or whether he merits a place in F1. Understandable though that reaction may be, he will need to make his peace with it. Those questions will be fired at him plenty of times in the coming months, if not years, and they will not always be thoughtfully presented.
Strip away the means that have allowed him to develop as a racing driver, though, and what matters most is his ability. Which is evident. To what extent, we'll find out in time. But he does appear to have a sharp mind that could serve him well.
For instance, as noted above, he recognised the limitations he has shown at previous points in his junior career. And when addressing the disappointing nature of his rookie campaign, he identifies a rift between himself and the ART squad that ran him.
"We started in an OK place but we haven't moved forward at all," says Mazepin.
"Myself and the team's philosophy on car set-up had not been going in the same direction. And it's also important to say that the people that I have worked with this year in Hitech in my opinion, are a next-step professionalism level."
Hitech is a team Mazepin knows well. His father's companies are title partners in the squad, which is run by his manager Oliver Oakes, and it's the team he drove for back in Euro F3. This may seem like little more than Mazepin aiming a dig at ART, and talking up his friends. But on the evidence of his 2020 performances his account seems to be rooted in something real, especially when probed further.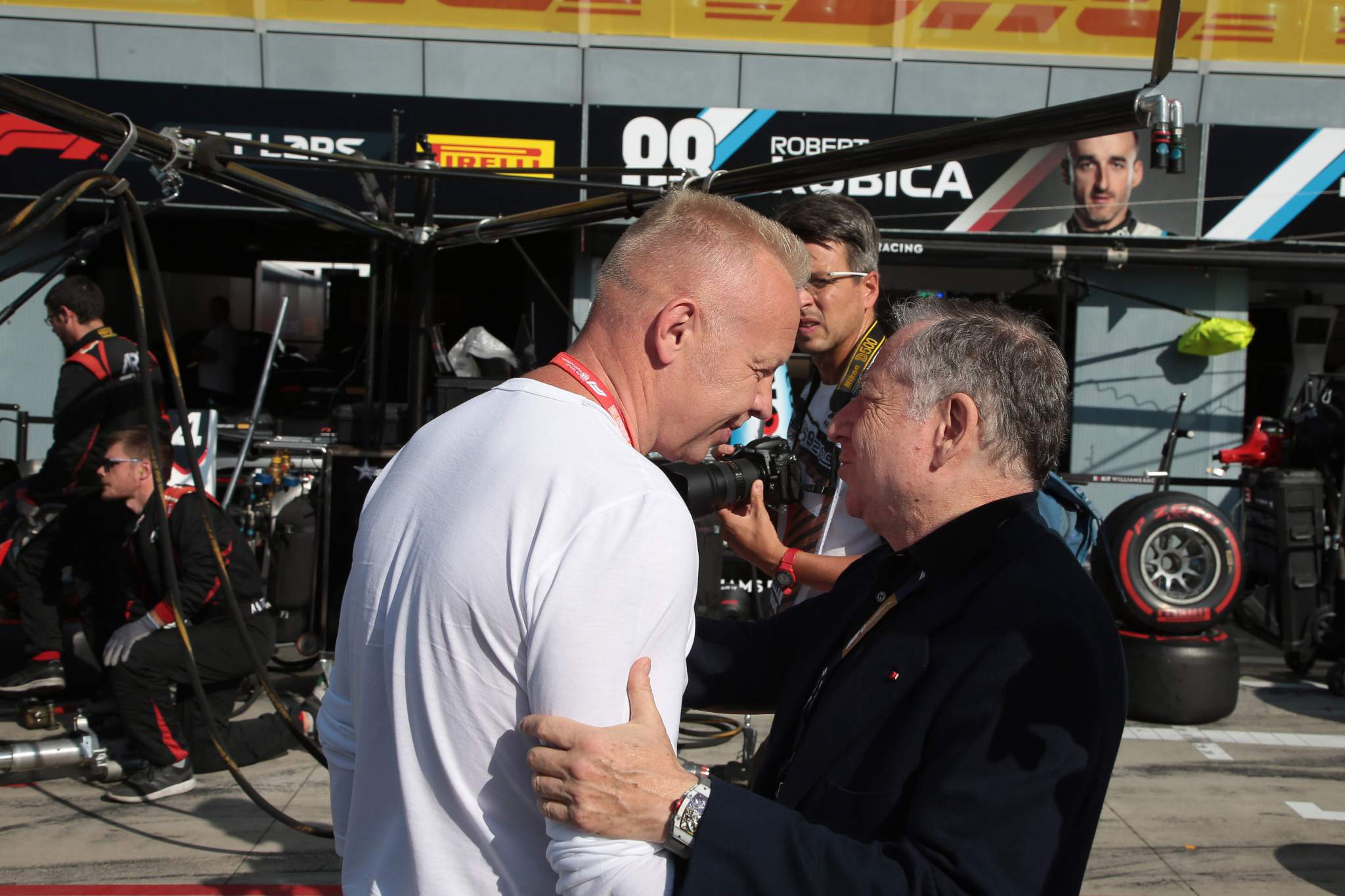 "Moving on to faster cars, such as F1 especially, the rear tyres are very big, so they provide a lot of entry stability," says Mazepin. "And F2 is far from slow. It has above 700bhp.
"So, in my first year I struggled all year with corner entry stability, and we haven't been able to find that in a set-up. And at times we were able to fix that issue, but it would cost us too much mid-corner.
"With the new tyre being introduced to F2 this year we've had a good comfortable starting point with my team to build the set-up philosophy that we followed throughout the whole season."
Changing teams will not be as simple a fix in F1. It could be a great asset if he is as tuned into car and set-up direction as he appears, so long as it's not driven by an 'I know best' air of arrogance.
What can be expected of him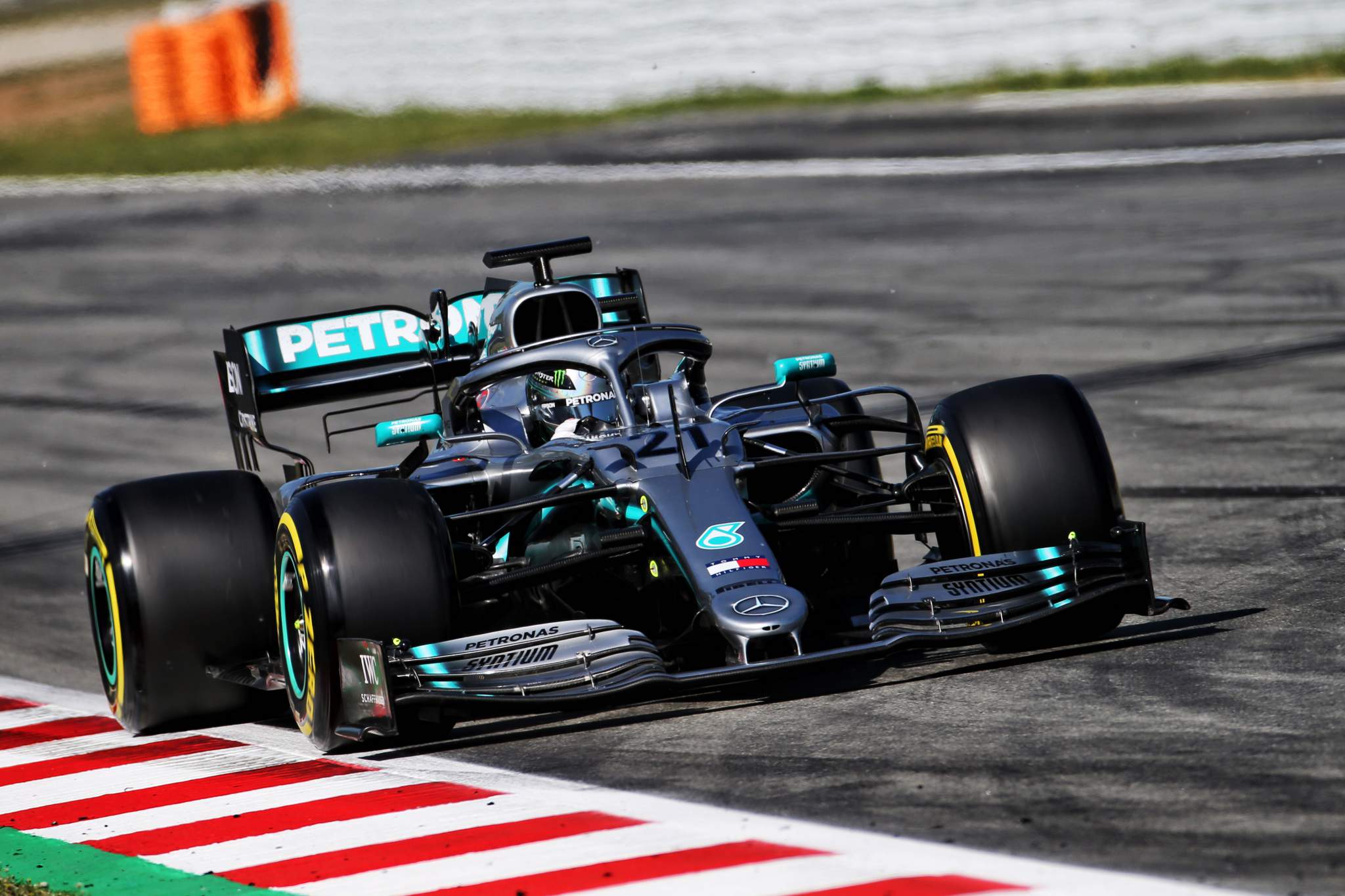 How much he has to offer at the highest level will only become apparent next year and over the duration of his time in F1. But Mazepin says he's "ready" for F1: "I have quite a few seasons in single-seaters now, and I believe that faster cars suit my driving style."
In terms of results, Mazepin can expect little. Haas is coming off the back of a very tough year, its worst in F1, and there's no reason for a turnaround in 2021 given the fundamentals of the cars are being carried over for a year.
That raises the prospect of Mazepin being given a 'free year' to bed himself in, get up to speed, make mistakes without the pressure of big results riding on a good performance, and then be in a position to maximise what Haas hopes to be a step forward in new technical rules in 2022.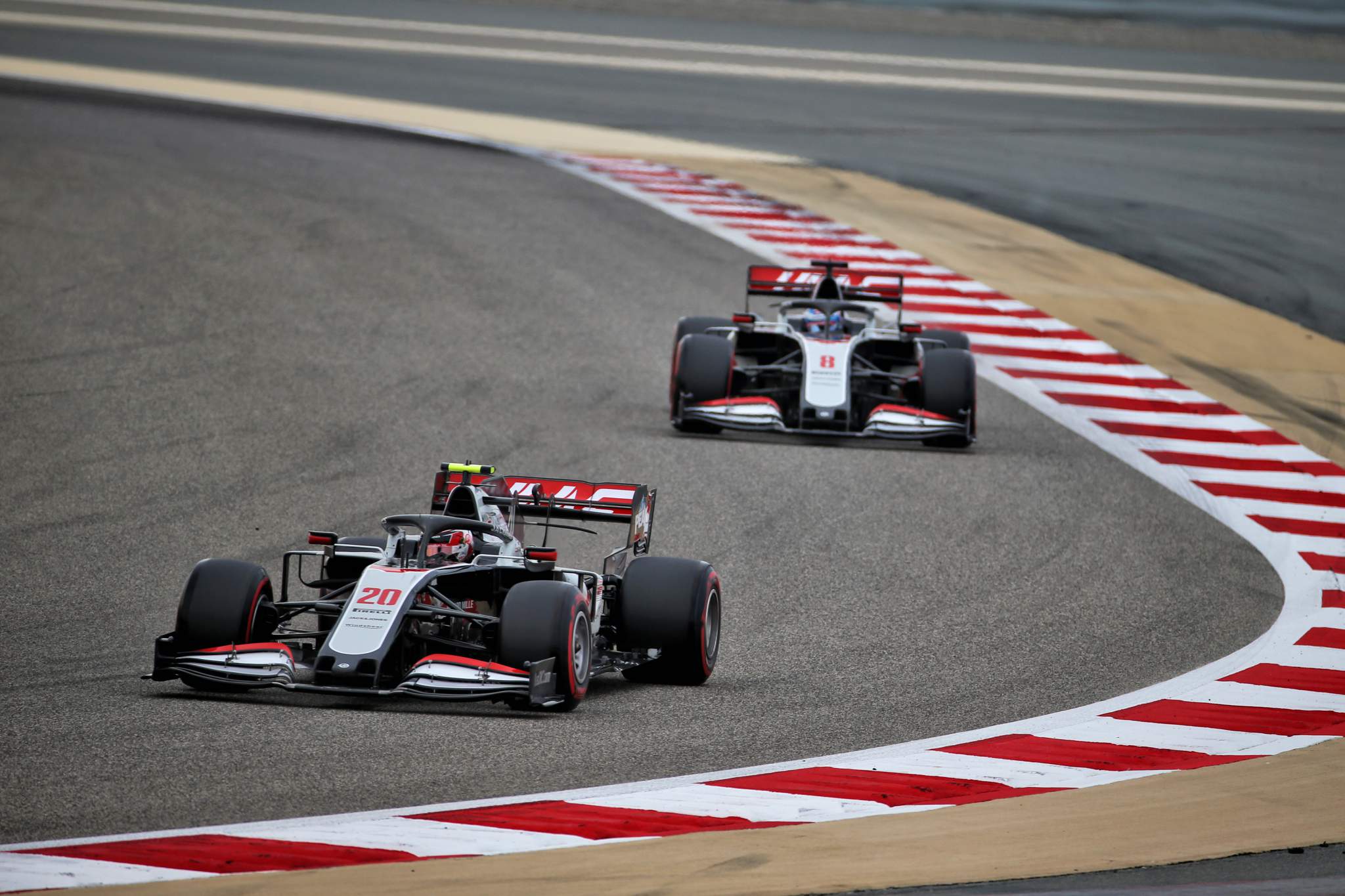 However, there are no free meals in F1. Even a year at the back will be spent in the spotlight.
"When you're getting to F1 there's almost one shot at it, I believe," says Mazepin.
"My job is to outperform my team-mate, as always, and do the best I can. So, the pressure is still there on my shoulders.
"I believe I'm ready for F1 and I want to show it to the team, first of all.
"I'm expecting to do well in regards the potential performance and speed of the car I'll be racing. And I believe that me and my team-mate should be close within the laptimes."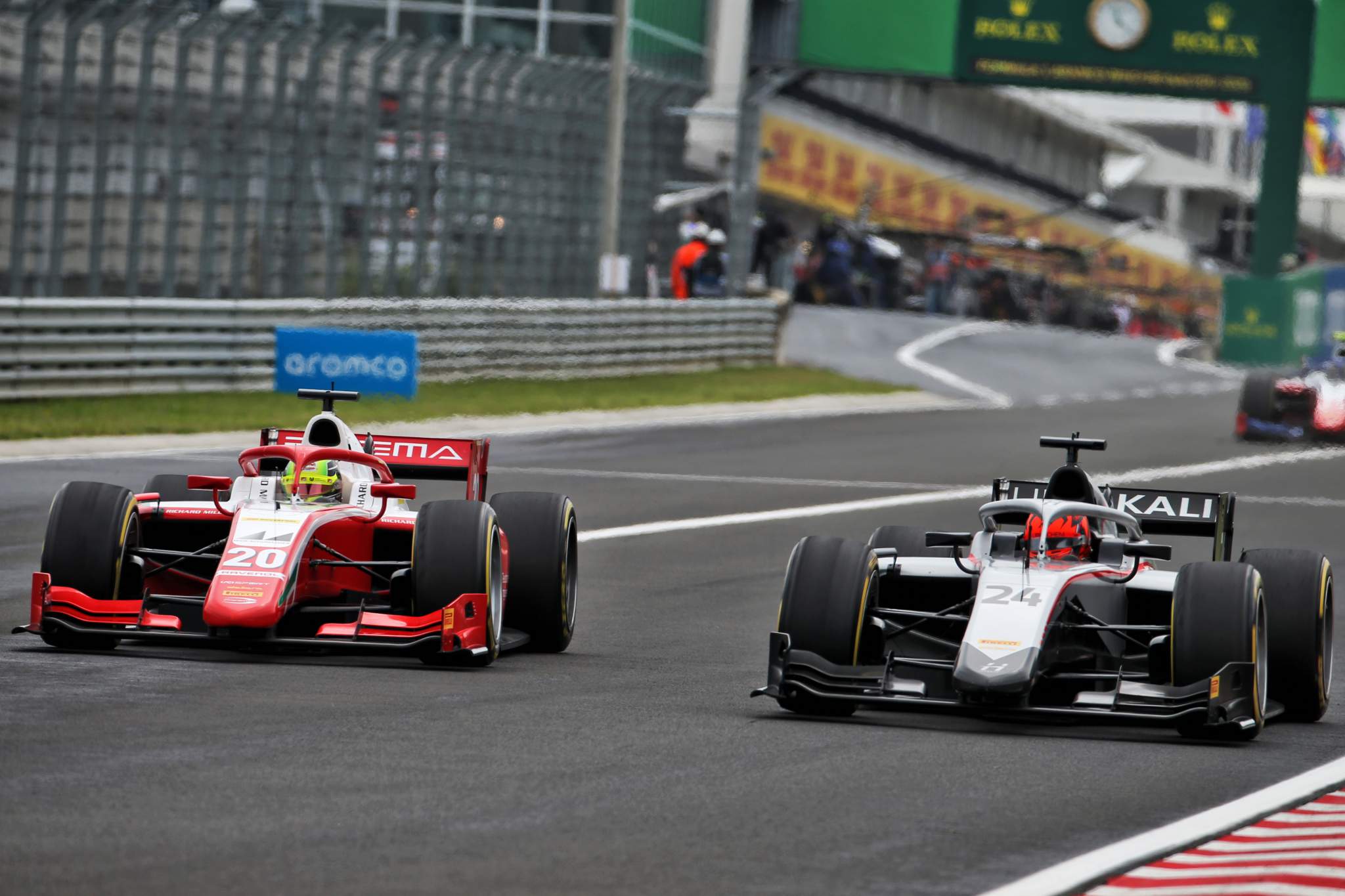 That team-mate is set to be Mick Schumacher, who could well graduate as F2 champion. Like Mazepin, Schumacher is in his second F2 season. With his seven-time world champion patronage and Ferrari backing, though, Schumacher is likely to command more attention. And that makes him a good barometer for Mazepin.
As for Haas's prospects, Mazepin dismisses the negative aspect of a year in F1 with potentially the slowest car on the grid.
"I'm very much looking forward to it anyway, because graduating to F1, it's going to be exciting, regardless of how performant the car is," he says.
"I think at this stage in my career now being a young driver it's irrelevant to speak if the car is good or not.
"I'm obviously aware that the team's had a difficult year. However, my focus is on getting ready for F1, the car is very different to what I'm used to. And the calendar is going to be almost double what I'm used to.
"That's the challenges that are ahead of me and that's my focus for now."
Is his future twinned with Haas's?
If Mazepin performs, he has a place in F1 for the foreseeable future. If he doesn't, Steiner says money will not save him.
"At some stage I think if he cannot compete at the same level as the other ones, he will be just out of it," says Steiner. "But I cannot take the decision for him.
"He wants to be in F1, he wants to be successful, and he can be successful in my opinion. He also needs to get his confidence if he can do it because you get asked this thousands of times and you just need to get over it."
If Mazepin establishes himself as part of the F1 furniture long-term, that will mean more questions for Steiner about where Haas fits into that.
Welcome to the team, Nikita! 🇷🇺#HaasF1 pic.twitter.com/SQvQHyOg81

— Haas F1 Team (@HaasF1Team) December 1, 2020
It's had a tough year financially, owner Gene Haas said in the past he was growing disillusioned with spending his money to struggle at the back, and the arrival of Mazepin brings with it revived speculation about whether his father Dmitry could have a bigger role.
To that end, Steiner insists that there are no plans now, nor in the near future, for Mazepin Sr to buy into the team. There is a commercial deal coming with Mazepin's company and that's it. But he can be expected to face more questions along those lines all the while Nikita is a driver.
It will be interesting to see if Haas is willing to mould its race team to help its new driver. Steiner says it's not in the plan at the moment but does not rule it out.
Welcome to F1, Nikita!#F1 @HaasF1Team pic.twitter.com/ah9EBkpxz1

— Formula 1 (@F1) December 1, 2020
It's clear that Mazepin has a good relationship with the personnel at Hitech and it's also clear they work well together given the step forward in F2 for Mazepin after the switch, despite Hitech being new to the category.
"When I went to race with Hitech GP they haven't existed in Formula 2 previously, so although it's only 12 people, everybody needed to blend in with each other and it was a big task," says Mazepin.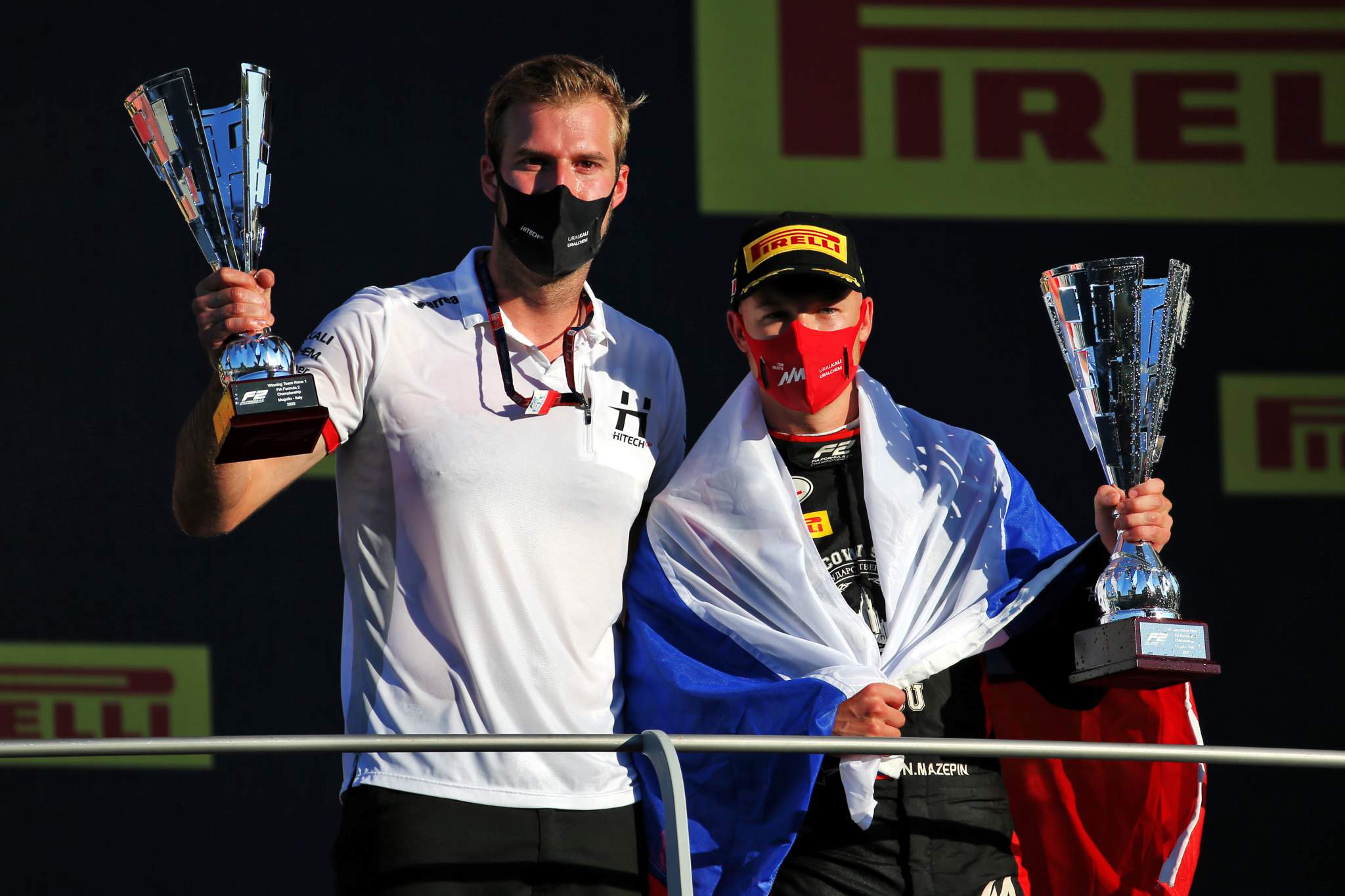 "But I think the team's handled it fantastically. For us to be able to do reasonably fast pitstops, make fewer mistakes than some teams do with starting set-ups etc., I think it's an achievement that's worth noticing."
At the very least there will be one familiar face, as Mazepin says Oakes will naturally be around as he has been his manager for nearly a decade.
"But in regard to other Hitech people, I believe not."