Haas Formula 1 boss Guenther Steiner has dismissed the concerns of his "very unhappy" reserve driver Louis Deletraz after picking Pietro Fittipaldi to replace Romain Grosjean in this weekend's Sakhir Grand Prix.
Grosjean has to miss the second part of F1's Bahrain double-header because he needs to recover from the hand burns he sustained in a huge accident last Sunday.
Fittipaldi and Deletraz share Haas reserve driver duties and Fittipaldi is in the Middle East as the team's designated back-up, because while Deletraz is also in Bahrain he is racing in Formula 2 on both weekends.
It meant Fittipaldi has been chosen to replace Grosjean, despite being out of full-time single-seater competition since his Formula V8 3.5 title in 2017.
Deletraz has made his dissatisfaction with that decision clear on social media with thinly-veiled digs at Haas, including this response to Mercedes putting George Russell in its car to replace Lewis Hamilton and Williams promoting its reserve (and Deletraz's F2 colleague) Jack Aitken: "Congrats Jack, Williams & Mercedes. A choice based on pure performance.
"It's nice to see a team with respect to its drivers."
Congrats Jack, Williams & Mercedes. A choice based on pure performance. It's nice to see a team with respect to its drivers. https://t.co/jfDO4gWClK

— Louis Delétraz (@LouisDeletraz) December 2, 2020
The 23-year-old, who has five podium finishes in F2 this year and is currently seventh in the championship as a fourth-year driver, also liked a series of tweets criticising Haas's decision and stating Deletraz's case.
Deletraz has only driven an F1 car once before, as part of the 2018 post-season test. Fittipaldi has seven days of experience with Haas, six of which came last year as the team's test driver – racking up more than 1300 miles to Deletraz's 400.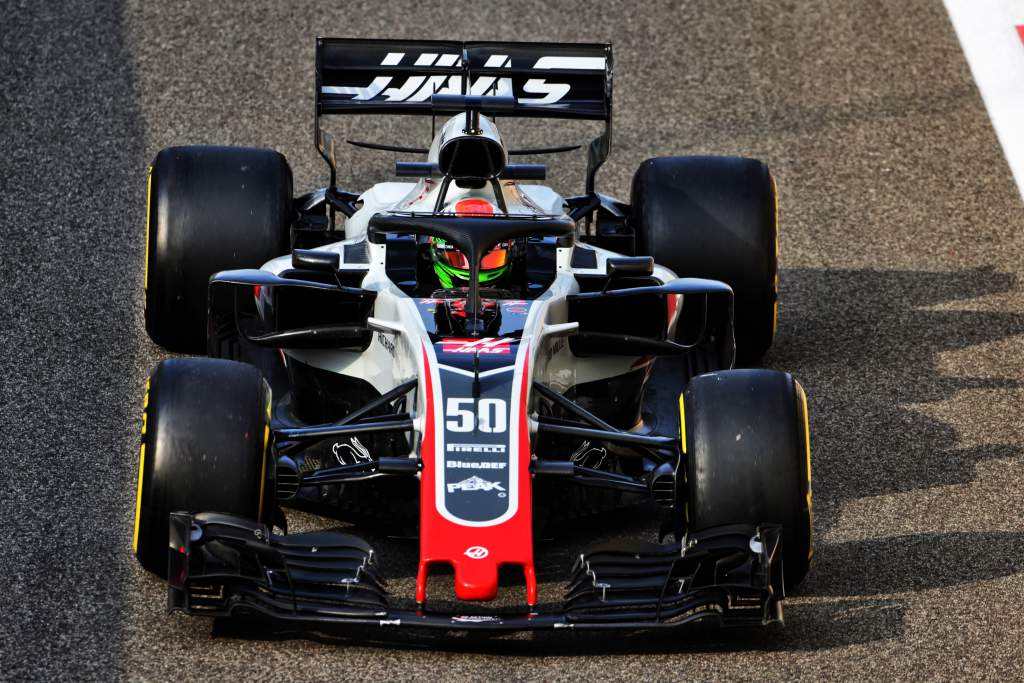 His actions have drawn a scathing dismissal from Haas team boss Steiner.
"No, I didn't speak to him recently," said Steiner on Wednesday when asked about Deletraz's response.
"I saw that he's very unhappy but there is for sure a lot of other unhappy people which wanted that seat. So he's just one of them, join the queue.
"I think when we decided to put Pietro in, like I said before, he deserves it.
"I asked him specifically to come out here because I was more scared off a corona case. So, I need to have a back-up here. And he did it.
"Being away from home with no assurance that he would do anything for three weeks is not good. He did it, he made the effort, and he would have been there anytime.
"I can decide these things and I'm not going out for a vote or to debate it with anybody. This was our plan, this is what we did.
"And by the way I don't have to ask anybody who to put in the car, not even Deletraz."
WAS DELETRAZ RIGHT TO FEEL AGGRIEVED?
It wasn't the professional response
Edd Straw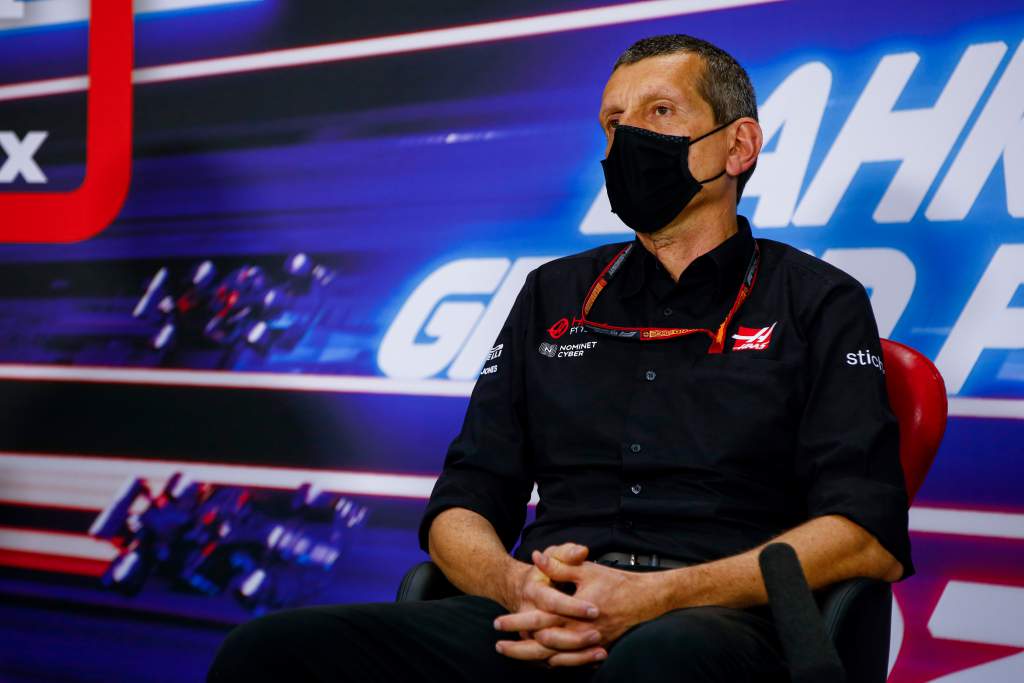 You can't blame Deletraz for being disappointed not to be racing the Haas, but given he's one of two official reserves the team has on its books he perhaps shouldn't feel aggrieved enough to have voiced his unhappiness quite so publicly.
Say you're disappointed, no problem – who wouldn't be? But there's a fine line between disappointment and entitlement and it's very easy to pick up a bad reputation for making overly-negative comments. The fact Steiner has been so dismissive of the complaints doesn't reflect well on him.
Deletraz is a decent driver, no doubt. His single-seater career is a little more impressive than that of Fittipaldi. But he also has significantly less F1 mileage and wasn't the Haas driver on site in reserve.
So it's difficult to regard the choice Haas has made as any kind of great injustice.
Understandable if ill-thought
Valentin Khorounzhiy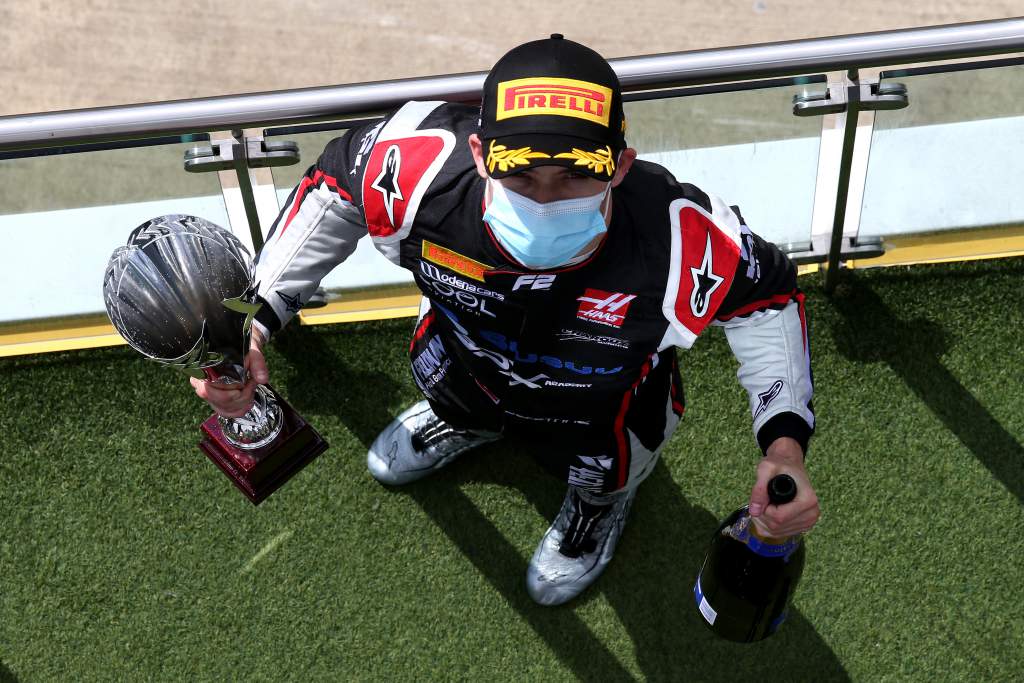 Deletraz's comments are unlikely to impress many in the industry, but I'd like to advocate lenience if not agreement.
The Swiss driver is one of many reasonably successful junior racers who will have at one point believed that he's destined for F1 but will have found that path increasingly complicated as the years added up. His recent trajectory suggests that he's destined for a future in sportscars, which is nothing to scoff at but probably means this in all likelihood would've been his one and only chance at racing in F1.
Add to that that he would've stood in for Romain Grosjean, someone he is clearly fairly close to, in a time of need, and it's easy to see why Deletraz didn't take the snub too well, and why he wasn't able to keep it bottled up.
And when you compare his and Fittipaldi's record, he does kind of have a point – though he has fewer titles, his junior CV is probably a touch stronger than that of Fittipaldi, and when they were team-mates at Fortec in Formula 3.5 in 2016 it was Deletraz who came out on top.
But it is also true we don't know how the two stacked up in their respective Haas test and simulator outings, and how big a difference there is between their Haas integration (which is crucial at such a short notice). The fact Fittipaldi was the designated stand-in for this run of races suggests he can be slotted in much easier.
Ultimately, Steiner is right in that Haas and Haas alone decides who gets the drive, and Fittipaldi will be right to be aggrieved at what appear to be public snipes from a colleague. But I'd like to think there won't be too great an offense – from a human point of view, if not so much a professional one, it's at least an understandable, if unfortunate reaction.