Not all of Formula 1's fanbase rates Valtteri Bottas, and many feel F1 needs a different driver in the second Mercedes.
But Bottas is up against an all-time F1 record holder as his team-mate, and he's just beaten him to Imola pole position.
So is Bottas actually underrated? Or is it fair to expect him to be challenging Lewis Hamilton for championships?
Our writers have their say:
SCOTT MITCHELL
He's the best no.2 in F1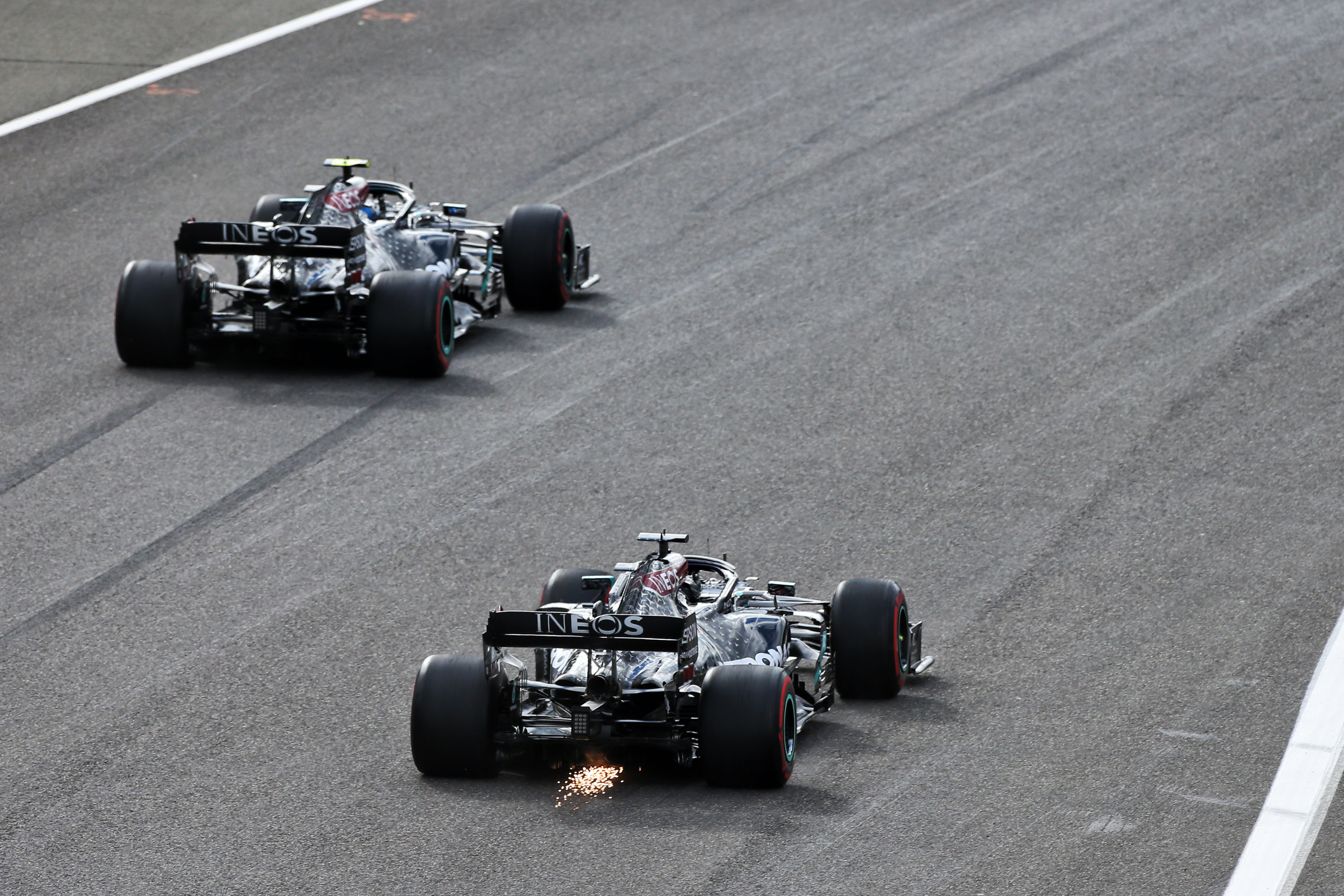 Bottas is the best wingman in Formula 1 – and few people seem to realise how high a level that is.
He's scoring poles at a rate of one-in-three against (statistically) the best qualifier in F1 history, and more often than not Bottas is pushing Hamilton incredibly closely even on the days he loses out.
Yes, Bottas can go missing sometimes on Sundays. But I think those days are becoming rarer, even if he's had some costly ones in 2020.
Maybe he'd be exposed more in a tighter multi-team fight, and in terms of his ambition to be more than a number two driver that's a problem – but he is effectively the number two. And he's really good in that role.
The bottom line is Bottas is paired with a driver who will soon be statistically the greatest in F1 history, and on one-lap pace he can pretty much hold his own. Even on a day like today, at an old-school track with limited preparation.
If you put another 'alpha' driver in the team – Max Verstappen or Daniel Ricciardo – the bar would be raised. But not every Sunday. And maybe only rarely on Saturdays.
Bottas deserves a bit more credit for that.
VALENTIN KHOROUNZHIY
He's underrated on Saturdays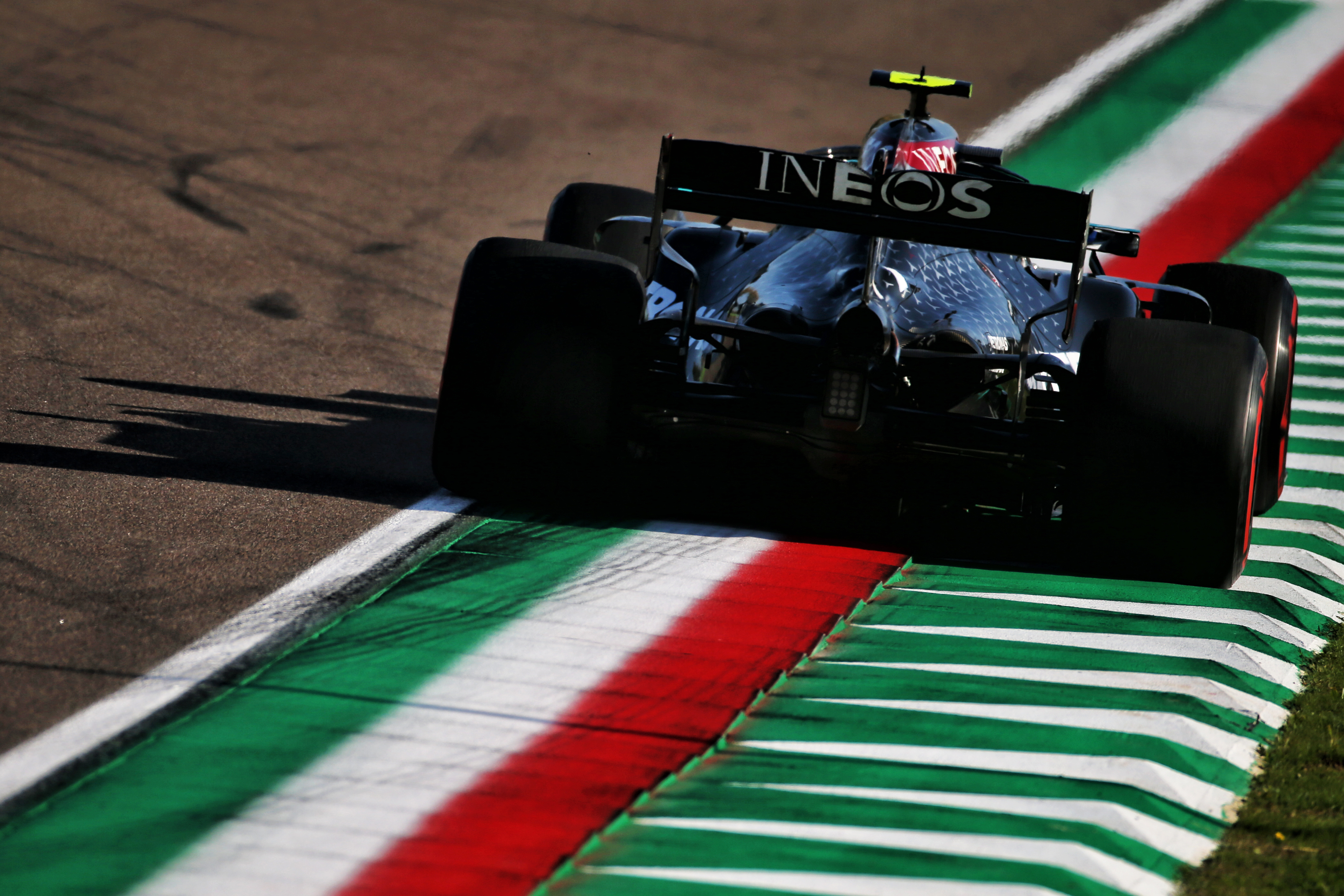 It's very easy to understand on a purely human level why Bottas tends to get too much stick. Since 2017, he's been the viewers' main hope of a championship battle, and four occasions later he is yet to deliver. Even if the head says he's performing as a top driver regardless, the heart gets frustrated.
But Bottas deserves better anyway. Over one lap, he usually is at least a close match for Hamilton – someone who will go down in history as one of if not the greatest qualifier of all-time – and is very capable of delivering the occasional upset, as he proved today.
Maybe four times in 13 is too occasional for some people's liking, but it's a better qualifying score than Sebastian Vettel has against Charles Leclerc, than Esteban Ocon has against Ricciardo, than Alex Albon, Daniil Kvyat and Lance Stroll have against their team-mates. It's been a good year for intra-team dominance.
Bottas is still clearly the same guy who beat Felipe Massa by a double-digit margin in the qualifying head-to-head of their final season together at Williams. He is also clearly still the same guy who didn't always manage to assert himself over Massa in race trim – four years on, it is evident race pace, tyre management, tyre temperature maintenance and changeable conditions are all areas where Hamilton has him covered, handily so.
But the sheer raw speed is there. That cannot and should not be denied.
EDD STRAW
He's not underrated by Mercedes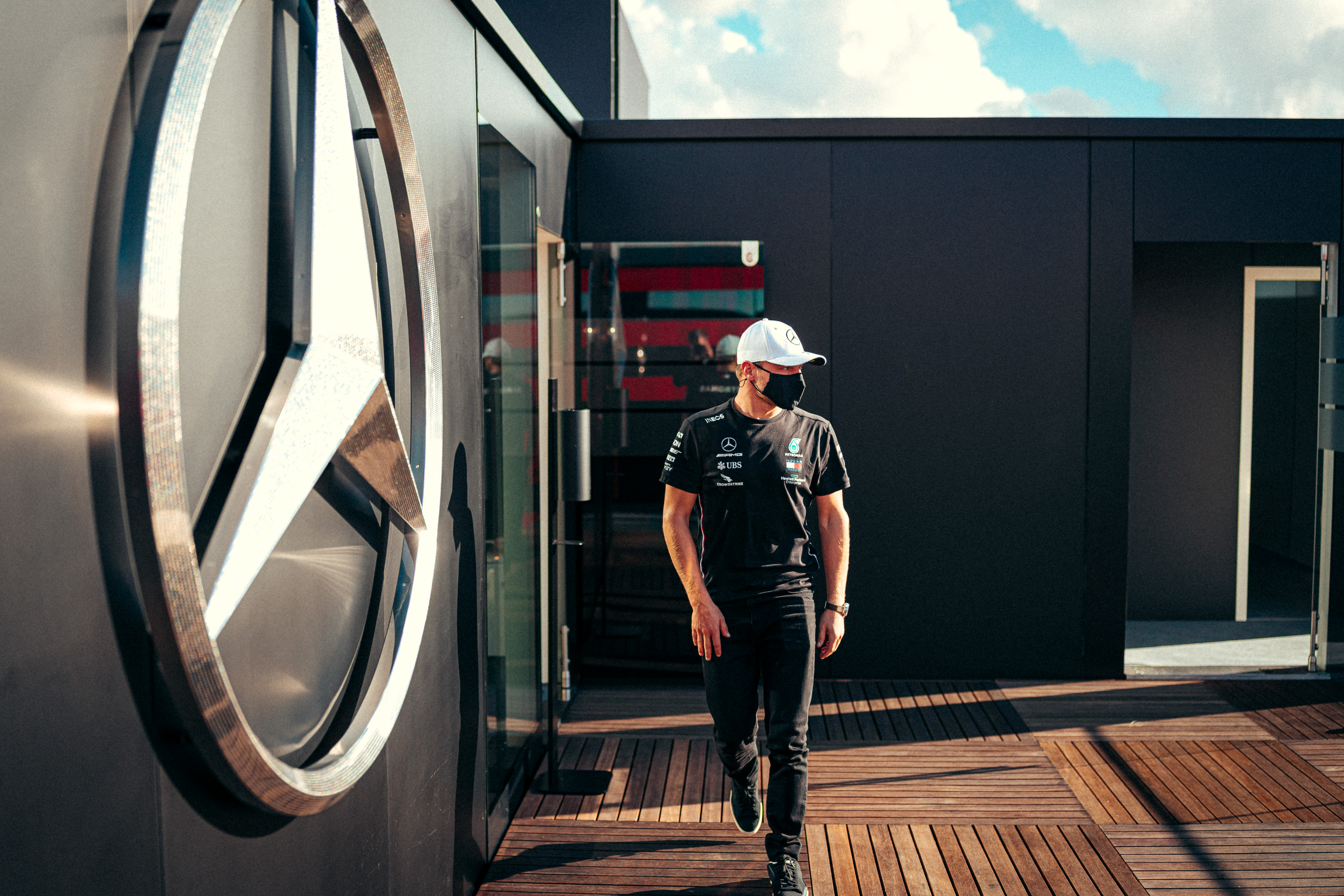 What really matters in F1 is how you are rated by the teams and the fact Bottas is heading into a fifth season with Mercedes next year is evidence that he is held in high regard.
The question is about what he's held in high regard for. His qualifying pace is very good and the reason he has 'only' 15 pole positions in almost four seasons with the team is that he's up against one of the very greatest of all time. To be so close, with the average gap this year only just over a tenth of a second, is formidable.
He's not quite so strong on race day but he's still very effective, it's just he's not as good as Hamilton. But Mercedes recognises his value to the team, the quality of his performances compared to Hamilton and the way he fits into the organisation.
And he keeps picking himself up no matter how many times he's knocked down, which shows admirable fortitude that would break lesser drivers. That's why Mercedes holds him in high esteem.
To see how good Bottas really is, just look at the gaps at other teams. After all, what would Red Bull give to find its own version of Bottas to put alongside Verstappen?
MARK HUGHES
It's all a matter of perception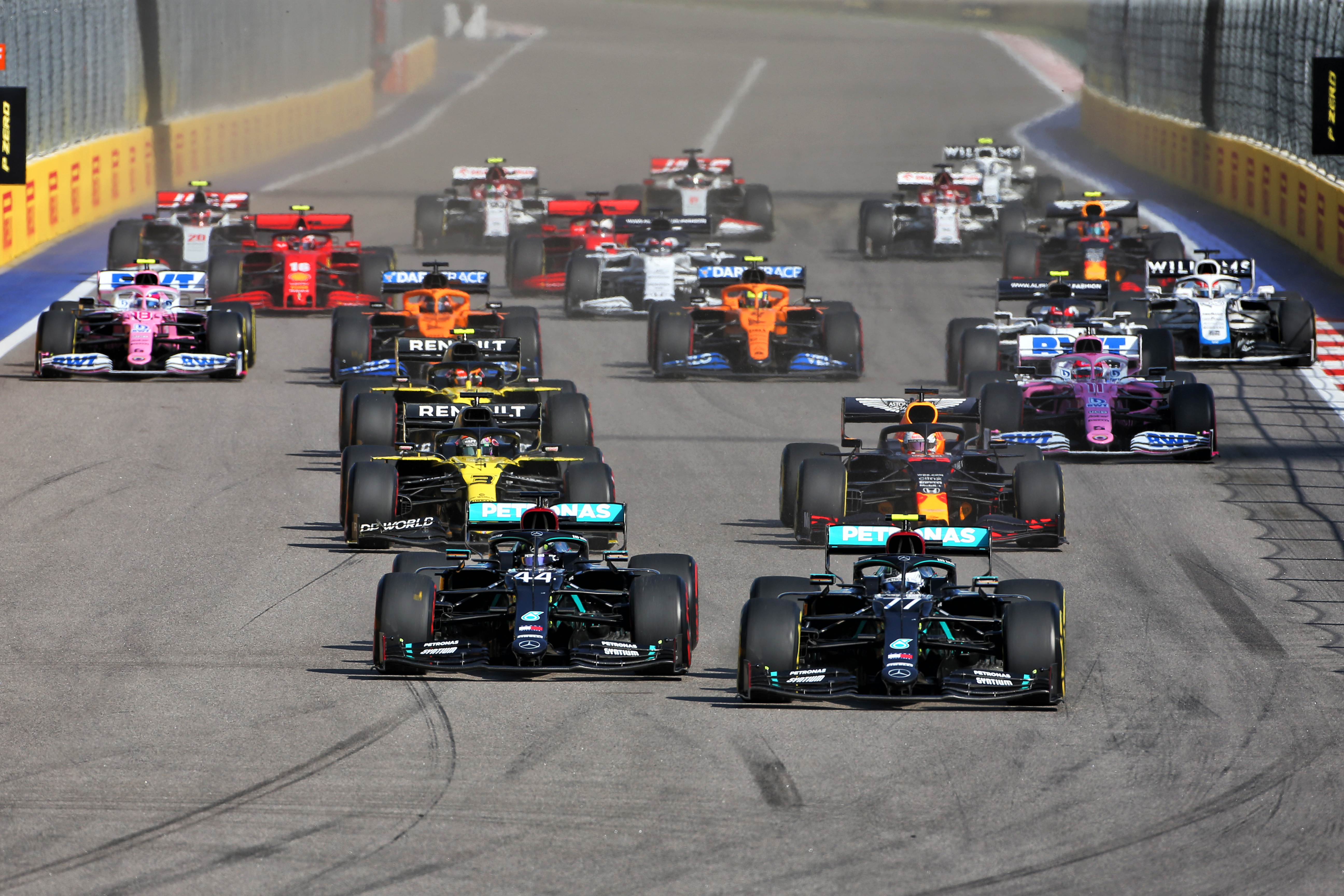 I think a lot of this 'underrated' stuff just comes from arguing with our own perceptions. Who knows what the total perception average is?
Mine has always been that Bottas is one of the quickest guys around over a lap but that his approach is just not as intuitive as those of the all-time great drivers – hence he has fewer strings to his bow, has fewer different ways of generating the laptime, hence isn't usually as good on the tyres, hence the advantage to Hamilton tends to evaporate the longer they have time to experiment.
But just the slightest underperformance from Hamilton, and Bottas is good enough to punish it.
GARY ANDERSON
Underrated but he still gives too much away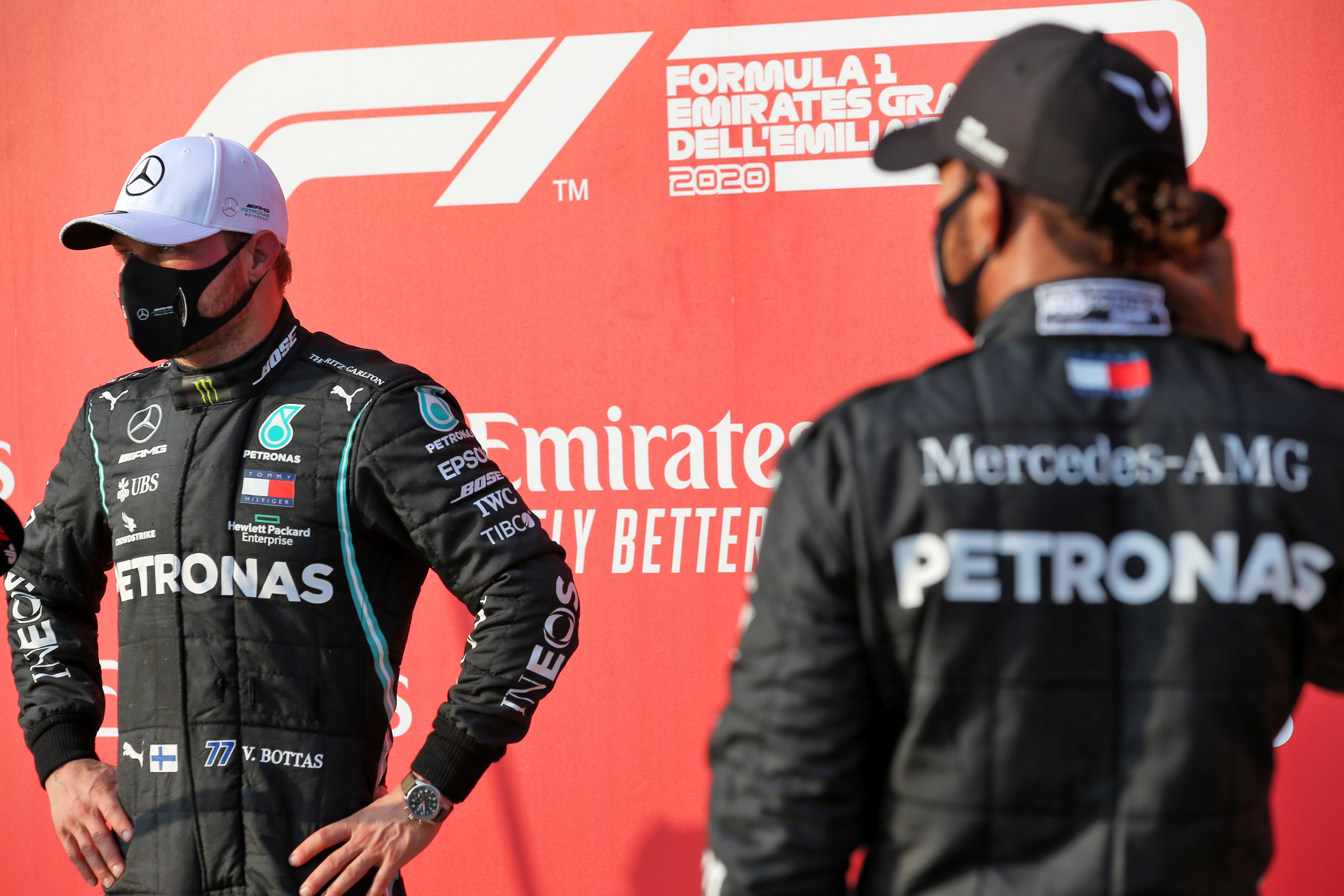 We often read in various media outlets that Bottas is rubbish, but I don't agree.
He is teamed with one of the fastest drivers that has ever driven an F1 and at this point in time Hamilton is at the top of his game.
We all try to compare different drivers from different eras, which is always very difficult but this is today, here and now.
Yes, over the time he has driven for Mercedes he is trailing behind Hamilton in pole positions and race wins but then Lewis had his feet under the table at Mercedes for four seasons and two world championships before Valtteri arrived.
As far as speed is concerned, he always gives Lewis something to think about on a Saturday afternoon.
But for me he lacks the ability to maximise the performance of the car over a stint or even a race distance. He is just that little bit less consistent at discovering the maximum limit of the tyre. Sometimes he overdrives it, sometimes he's under it.
But to beat Lewis on a Sunday you need to be right there on every lap.
MATT BEER
It's fair to hope for more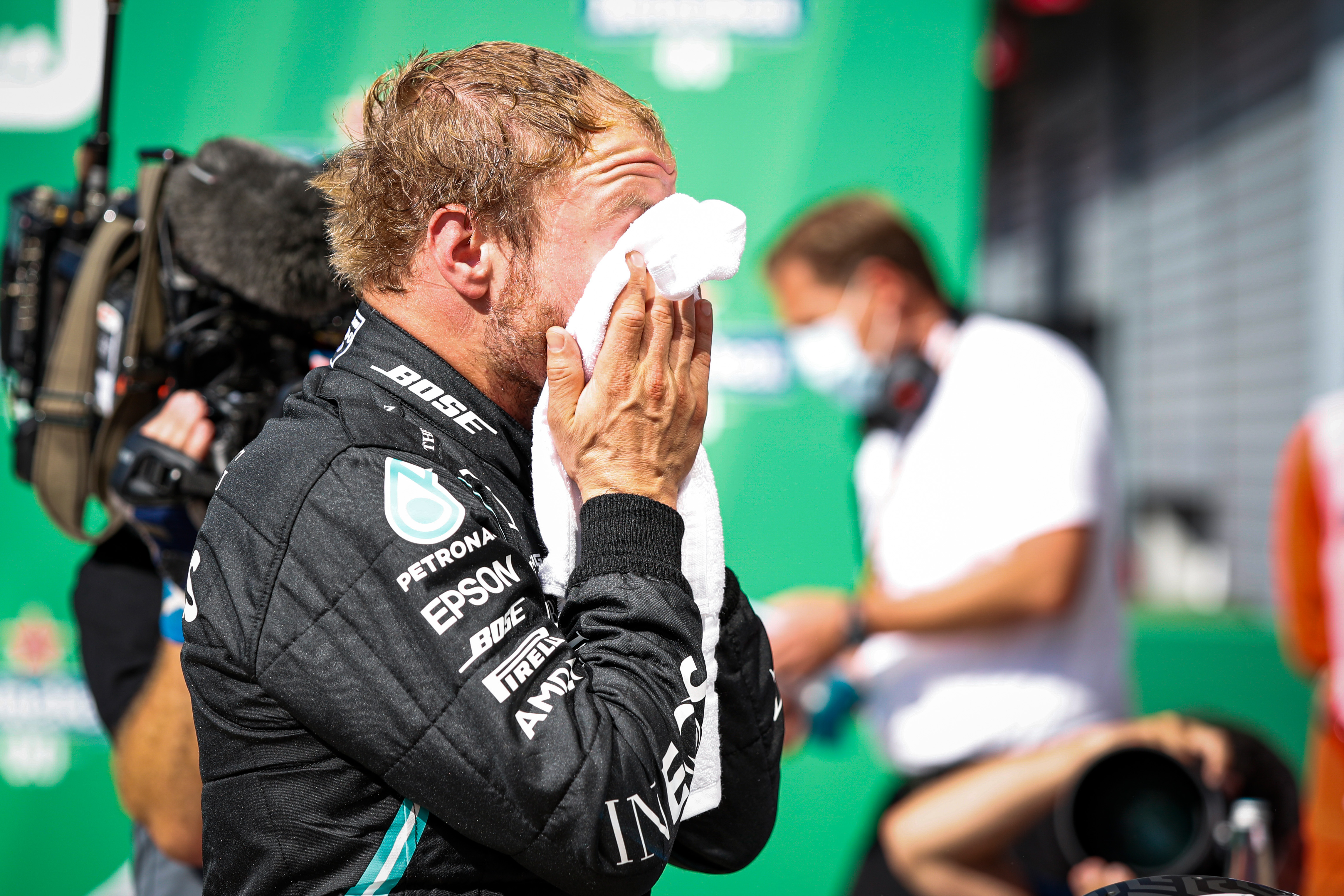 Bottas is doing a great job. But he's in a team whose consistent edge over all its competition is unprecedented in F1 history, as its seventh straight constructors' title is about to ram home.
And it's not unreasonable to want that team's drivers to both be true greats, given the organisation and machinery they've got the privilege of representing.
Even when Bottas blitzes the field in a string of practice sessions, even when he beats Hamilton to a pole, even when he manages to wrest a race lead from his team-mate, it's still hard not to feel that Hamilton's still going to somehow beat him to the win. Given Mercedes' edge, you want to be able to have a bit more faith in its second driver.
Yes, Bottas fills precisely the role Mercedes needs him to, in both pace and personality terms. Yes, to even beat Hamilton to a pole at all, let alone to threaten to do so more weekends than not, is a brilliant achievement for so many reasons. Yes, a lot of the criticism he receives is outrageously out of order.
And I would absolutely love for him to beat Hamilton to the 2021 title as a neutral fan because that's the kind of turnaround storyline F1 needs, so I bear no malice towards Bottas at all. Quite the opposite.
But I think most reasonable-minded fans' rating of Bottas is 'very decent, sadly not good enough to challenge Hamilton'. That both seems fair to me and like a sign that F1 (if perhaps not Mercedes itself) would be better off with a different driver in that seat.