W Series drivers are writing a series of columns for The Race this year, giving their verdicts on what's going on in Formula 1.
This week, Caitlin Wood asks what Valtteri Bottas can do to finally beat his team-mate on a Sunday – as Lewis Hamilton continues his march to a seventh title, having smashed the all-time win record at Portimao at the weekend.
Dominant on Friday, edged out on Saturday – and smashed on Sunday. No wonder Valtteri Bottas looked stumped and scrambled after the Portuguese Grand Prix. It's becoming an all too familiar pattern and feeling for the Finn who must now change tack.
Lewis Hamilton's route to a record-breaking 92nd race victory was equally classical. The Briton snatched pole position with a stunning last-gasp effort and won the race at Portimao by a cavernous 25 seconds despite a scruffy start, tyre worries and cramp. Hamilton thrives with his back against the wall and a goal up ahead. It explains why, as the on-track records continue to tumble, he is increasingly switching his focus to leaving his mark and changing perceptions off the track too.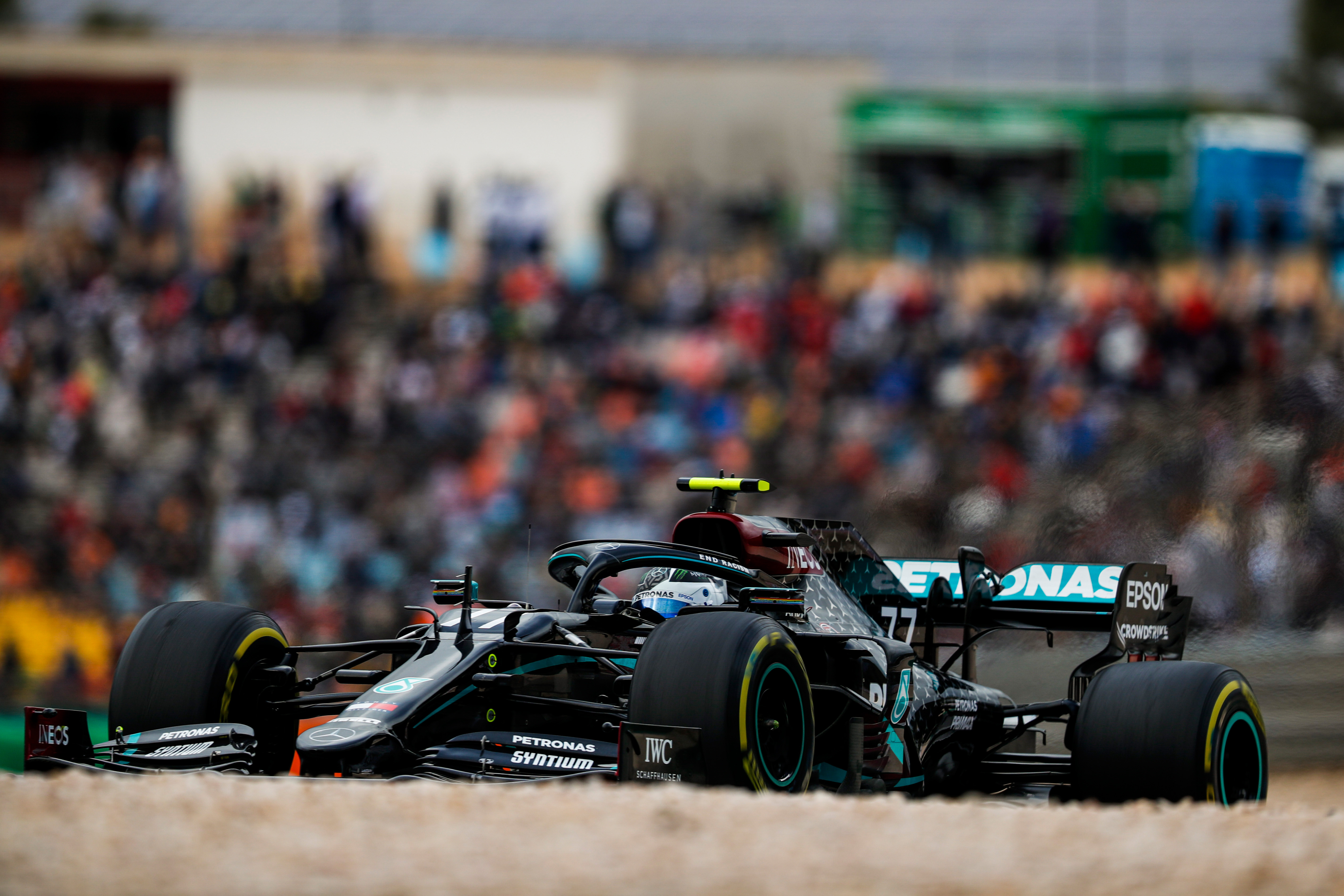 Hamilton got off the start line well on Sunday but was then a bit muddled and lost places as a few spots of rain, a green circuit and cold tyres proved a tricky combination. It was fitting that Hamilton's race engineer, Peter Bonnington, represented Mercedes during the historic podium celebrations for we had once again witnessed the benefit of his expertise. Great race engineers are like great golf caddies – they know instinctively when to speak up and the tone with which to deliver their message. Bonnington is a calm cajoler, telling Hamilton after his poor start to focus simply on picking off his rivals one by one.
Hamilton's consistent success when presented with such dangling carrots partly explains why he is slower than Bottas during Friday practice sessions. He is toying with his team-mate, happy to keep his powder dry, let Bottas top the timing screens when there are no points up for grabs and give the Finn very little data to look at in their engineering meetings on Friday nights.
In team racing, you are comparing yourself to your team-mate constantly and they are often your only point of reference, so if you are faster then you have less data to look at.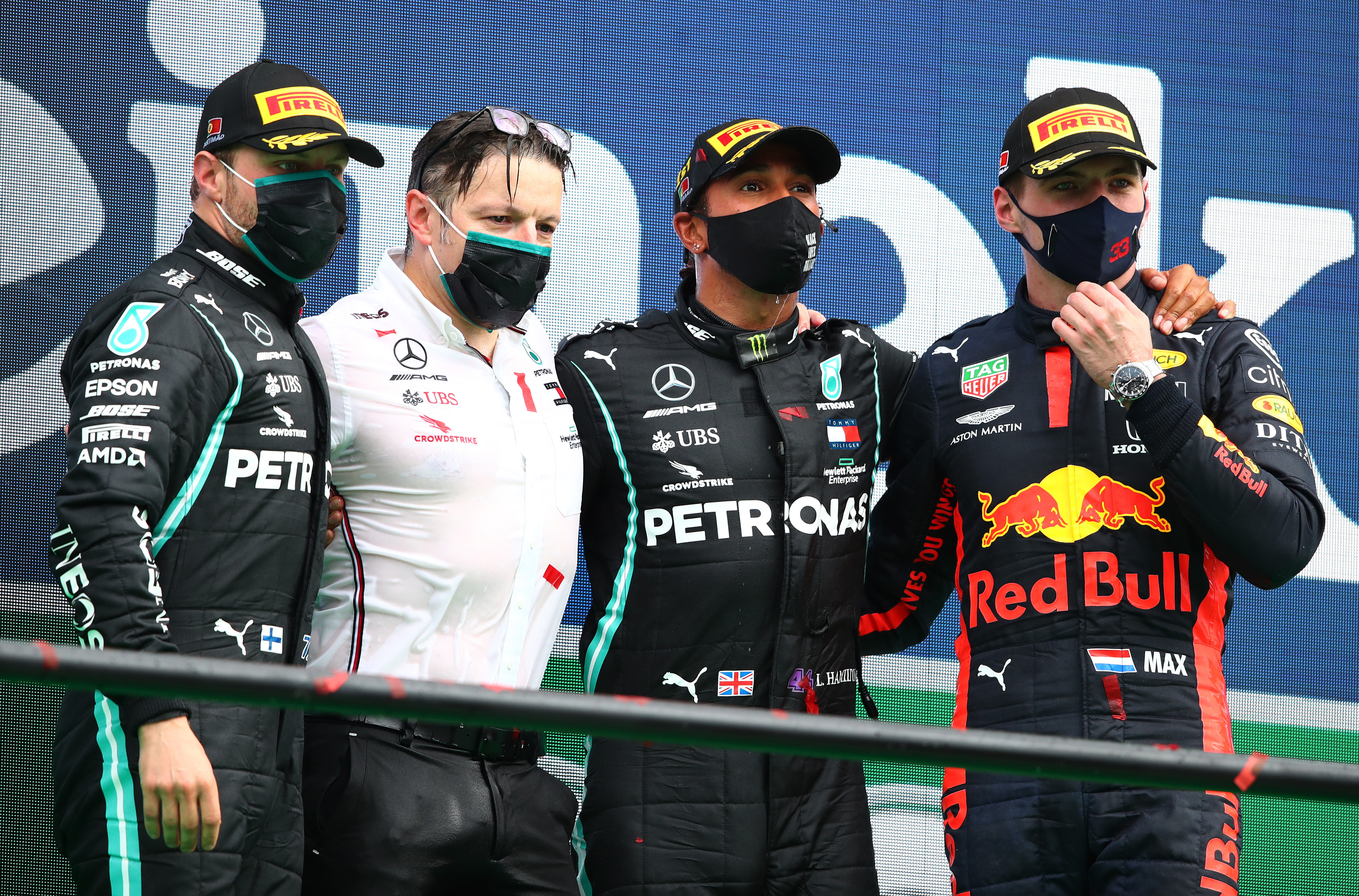 In W Series last year we had access to the data and on-board footage of every driver after every session so we could compare and improve, but you get some kidology, especially from the more experienced drivers. I lacked experience and confidence in that environment so I felt the need to push on every lap in every session, but the top three in the championship – Jamie Chadwick, Beitske Visser and Alice Powell – had more under their belts and so were often comfortable being further down the order during practice, particularly as their battle for the title intensified.
We can't know for sure if that is one of Hamilton's ploys too, but the pattern is similar most weekends. It may also be that Hamilton is simply being more adventurous on Fridays. Michael Schumacher was renowned for missing braking points, apexes and not setting the quickest times during practice, only to then go out and absolutely nail it in qualifying because he had established his limits.
Bottas may feel comfortable putting in consistent practice laps, but if that is the case then he probably isn't utilising those sessions as fully as Hamilton is. Better understanding the boundaries of the circuit, the car and – most importantly in modern F1 – the tyres, is the objective during practice and would explain why Hamilton could work through his graining issues in Portugal to keep setting the fastest laps while Bottas' pace dropped off spectacularly.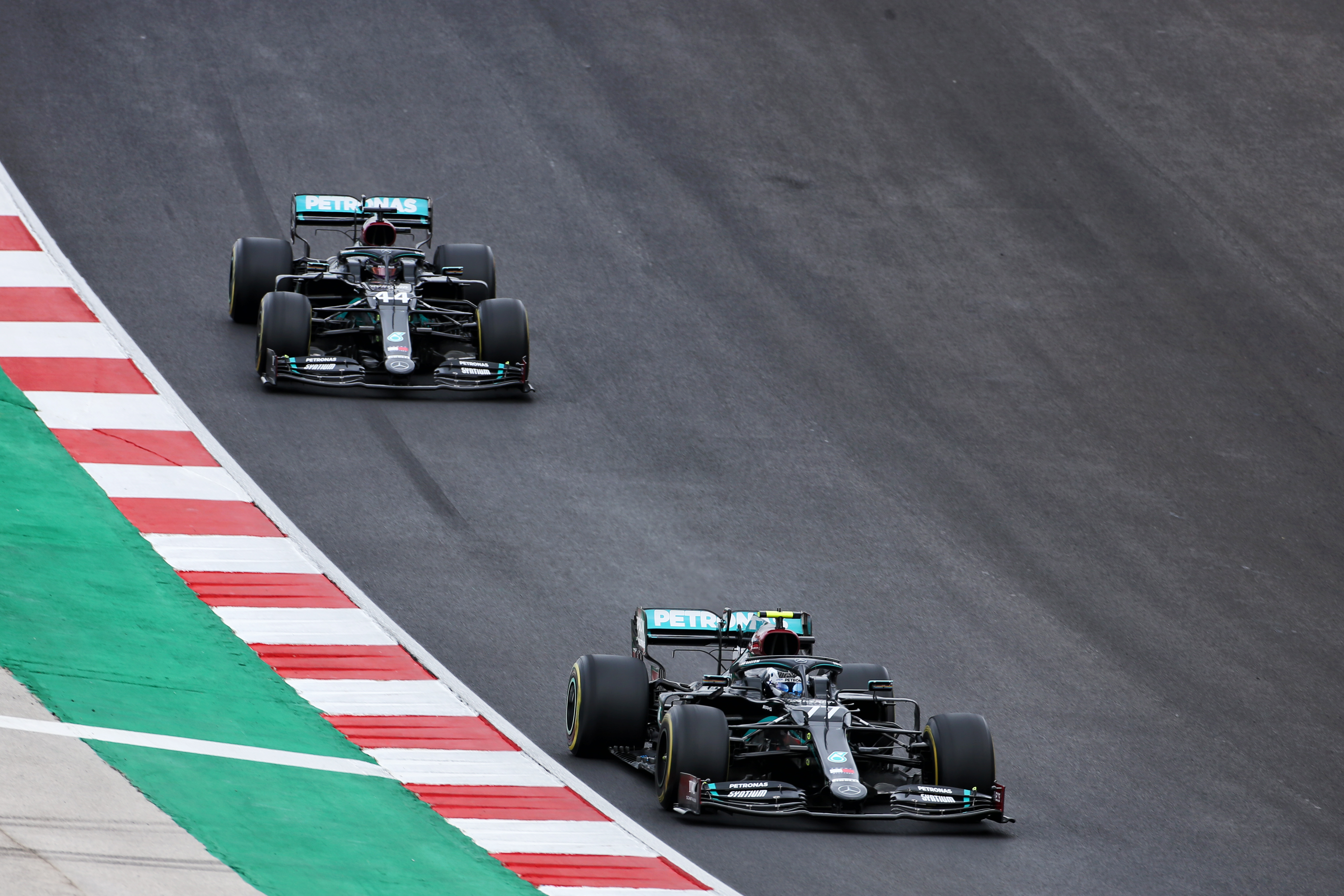 Having lost out on Sunday I am sure that Bottas will have his head in the books this week, poring over the numbers to see how he can close the gap to Hamilton. But he mustn't let it consume him because you run the risk of trying to replicate your rival and therefore driving unnaturally. Bottas is generally at his best at the start of a season when he appears refreshed and totally in control of his process, but he must carry that feeling of driving on instinct throughout the campaign.
I have been guilty in the past of getting too wrapped up in data and there were times during last year's W Series when I wished I had gone with my gut instead of the engineer and the numbers. Bottas is getting soundly beaten by his team-mate and that must be so draining. But overanalysing leads to overdriving and slower lap times. Driving freely and having fun are the keys for Bottas. To whom it may concern…
Caitlin Wood finished 13th in the inaugural W Series championship in 2019 and sixth in the all-female series' first Esports League season this summer. The 23-year-old Australian has competed in several series, including Blancpain GT, and is also a driver coach.