The A1GP World Cup of Motorsport was a spectacular and eventful, but ultimately short-lived, attempt to put nation versus nation competition at the forefront of motor racing.
Moves are afoot to revive it, with Sky News first to report on the plans at the weekend.
Having been part of A1GP chassis supplier Lola at the time, The Race's Sam Smith has some pretty epic memories of what it took to get the original series off the ground.
He looks back, and gives his take on whether a revival would be plausible.
The genesis of A1GP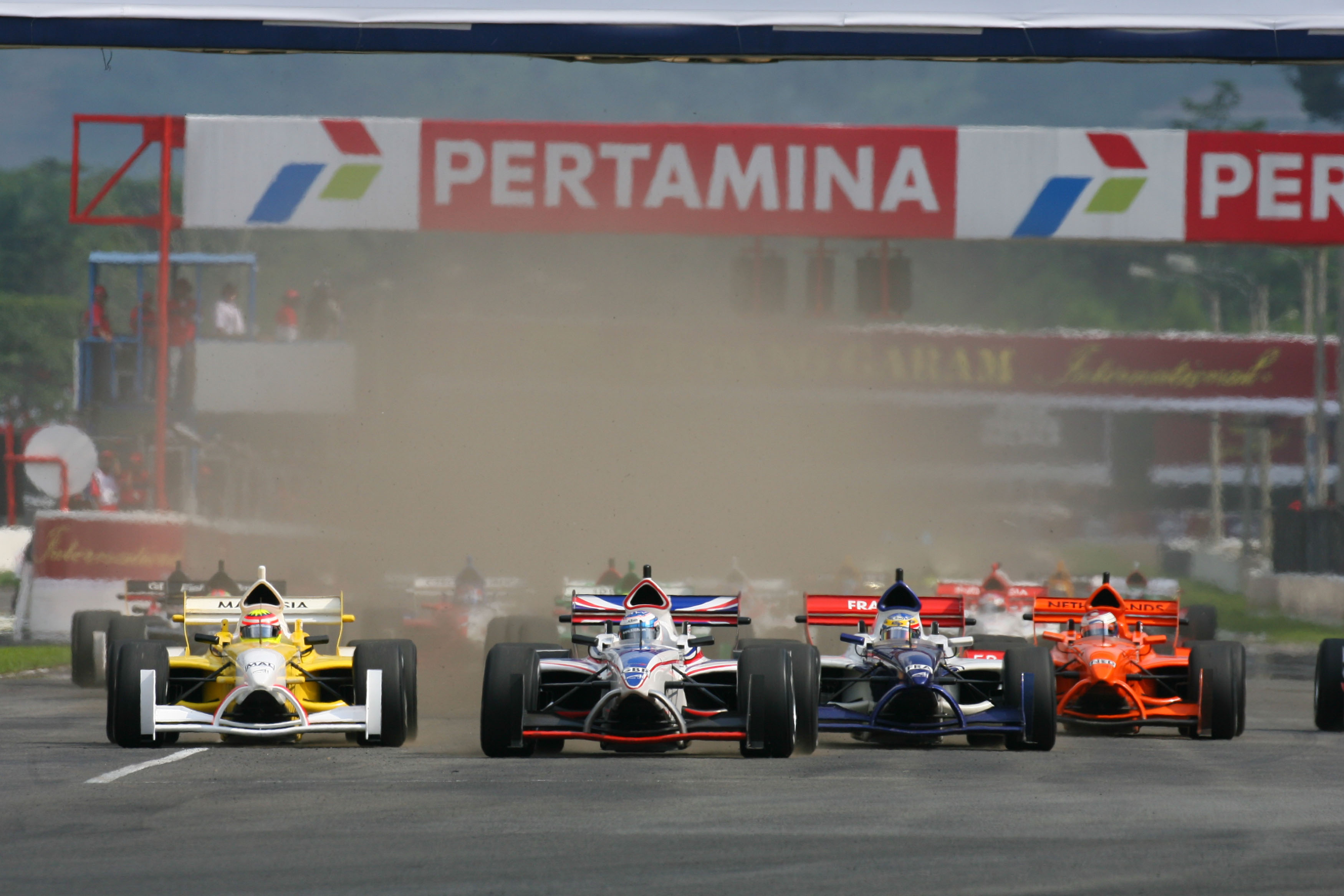 Almost 20 years ago, in the spring of 2004, as head of communications at Lola Cars International Ltd at the time, I was summoned to a meeting. It was on the back of a call out of the blue by someone purporting to be representing a member of the Dubai royal family.
They wanted to visit Lola to discuss a possible deal to design and construct a number of cars for a new series that was being planned for 2005. There were no other details as I recall.
At that meeting there were around eight people present, yours truly included. The guest arrived in a blacked out Mercedes E Class, with a second vehicle that had security in tow. If that was a ruse, which there were suspicions of, then they were doing it properly.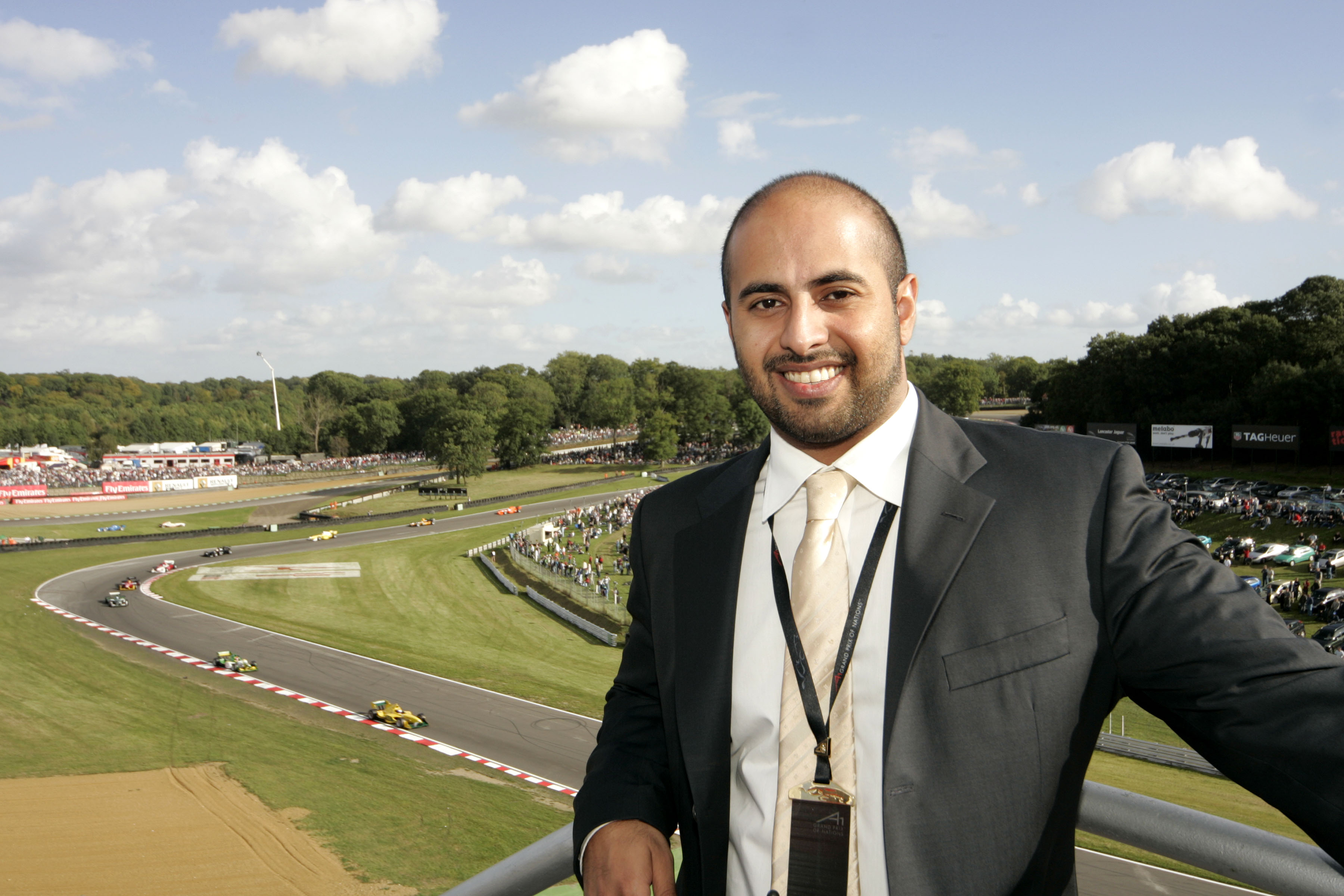 At the head of the table sat a slight man with receding hair. This was Sheikh Maktoum Hasher Maktoum Al Maktoum, a cousin of the ruler of Dubai and a known motorsport fan and occasional participant as a driver.
He was affable and down to earth but he was forthright in what he wanted.
At one stage during the meeting, he turned to our chief designer, Julian Sole, and said: "I want you to make this car look like a shark."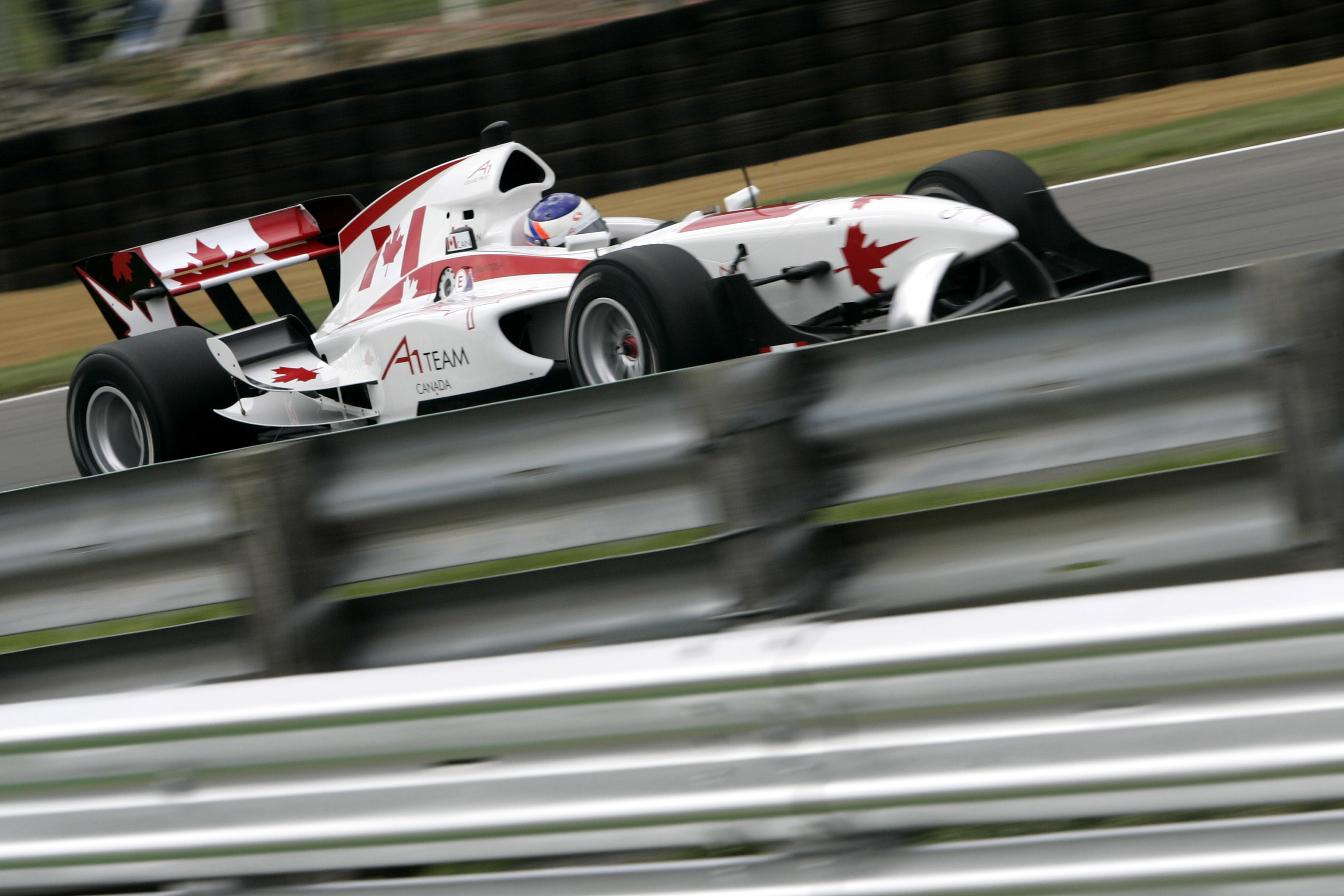 My boss, managing director of Lola at the time, was Rupert Manwaring. He had seen and heard almost everything in motorsport over a career that encompassed positions at Brabham, Lotus, Tyrrell and Minardi, but we exchanged curious looks when this was uttered.
Grabbing a pen and a piece of A4 paper, the Sheikh began to draw a crude image of his vision. It did include shark-like qualities of a pointed nose and a large fin for an engine cover. In my mind I became Chief Brody (Roy Scheider) in the epic film Jaws. "You're gonna need a bigger boat" was what my mind was telling me.
But somehow it happened. Around three weeks later deposits were in the Lola coffers and the old Lola B02/50 Formula 3000 tubs had been agreed upon to host this new formula, which went by the name of A1 Grand Prix, the World Cup of Motorsport.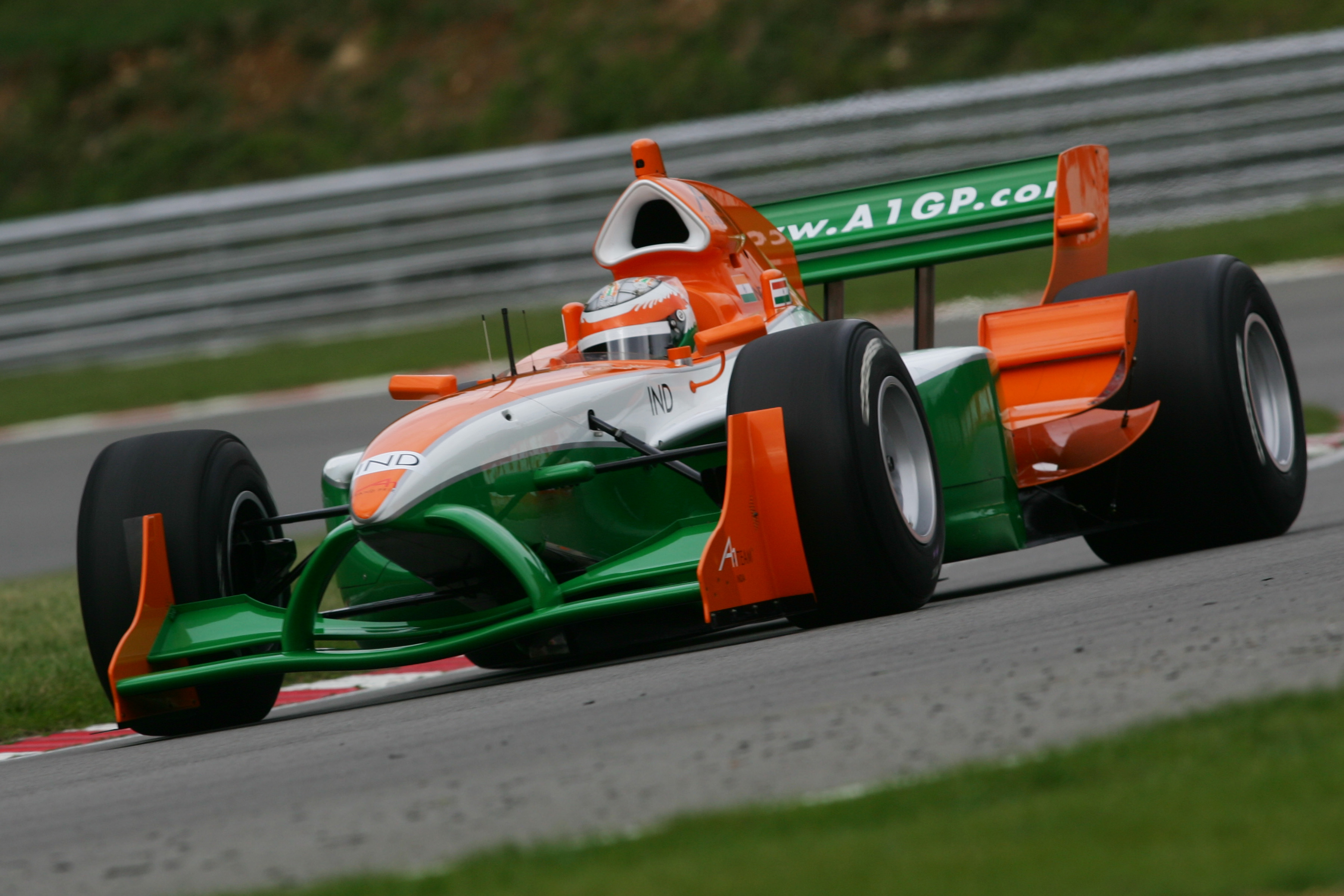 It would be the largest single order of race cars ever, 50 race cars in total and around four spares. At the time it possibly went some way to ensuring that Lola was able to venture on, albeit briefly, into the second decade of the 21st century in the Martin Birrane-era.
Under nine months later a mule car was being tested at Hethel. The only problem was the good Sheikh wanted to be the first to test it!
The mad prep phase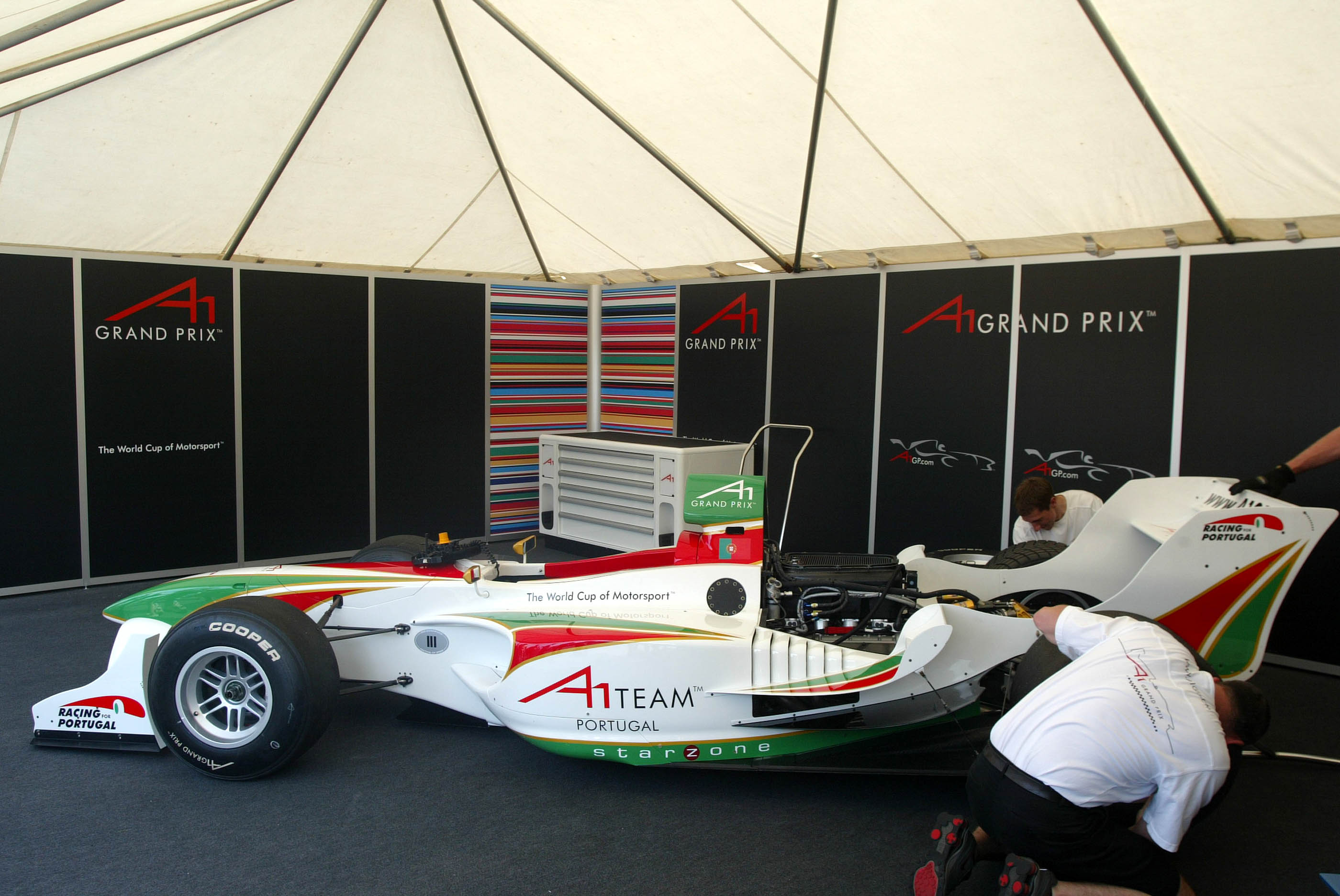 At that test the temperature was around 4C and there was a dampness that only East Anglia in February could create. The type that will never dry out.
The A1GP working prototype was essentially an F3000 car with that requested marine-life bodywork dressing it. Former sportscar driver Ben Devlin was tasked to conduct the test but Maktoum insisted he be the first to run, as was his want considering he was fronting the series.
There were many reservations, however. Maktoum's sole experience at that stage was driving in local touring car and sportscar events. A 650bhp single seater on a freezing cold day at Hethel was a very new challenge, and so it proved.
After several attempts to master the clutch, Maktoum got as far as the second corner before a lazy looping spin and subsequent stall ensured there was a masterclass of a false start to the genesis of the project.
Eventually he got going and a few laps were completed before Devlin took over for more relevant running.
That prototype was tested several more times in warmer climes before the production cars began to be built in April 2005.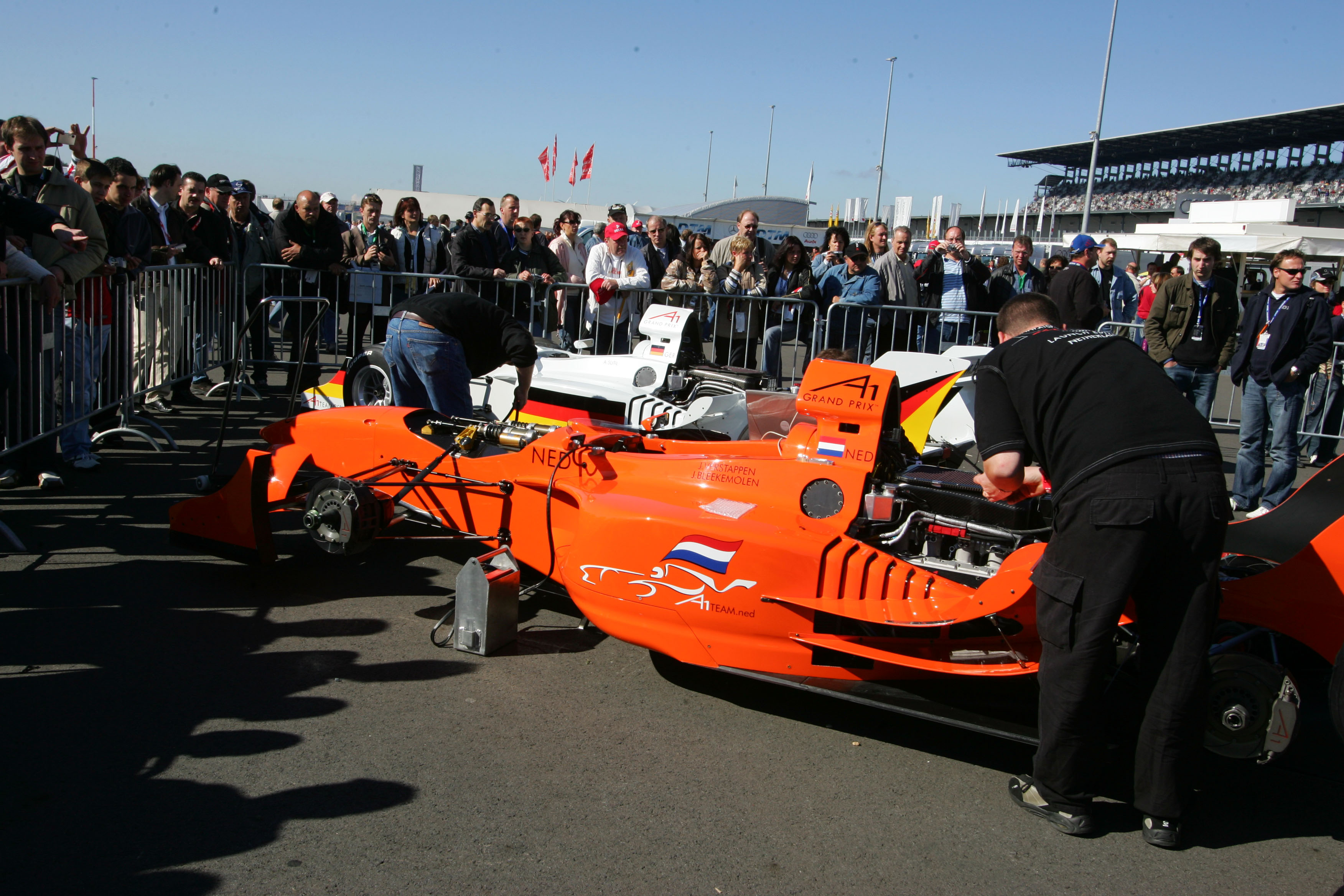 Somehow by mid-August there was a grid of cars. The Lola assembly area resembled a war zone as extra contractors were drafted in and even the author partook in a few 'all-nighters' fetching outsourced parts and pizzas!
Eventually the last car left the factory, and it was, against significant odds, time to go racing.
The racing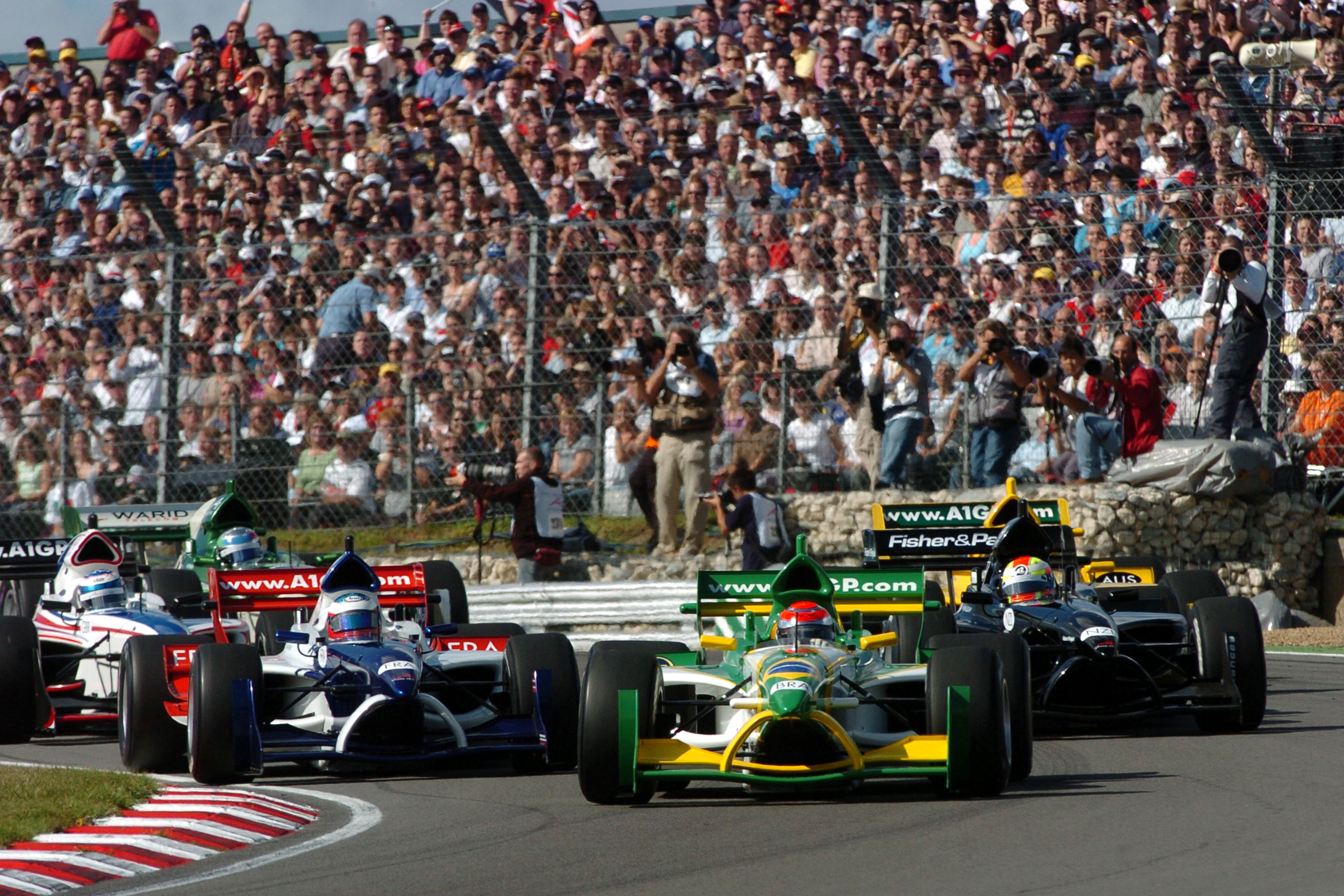 "This is the right concept with the right car at the right time. And if I can pull it off…then whoosh," Maktoum told The Guardian newspaper in the summer of 2005. He was never short of confidence.
"This will be a £2bn business by the time we get into the second year. Only a madman like me can come up with an idea like this. But I've gone from being called a madman to dreamer to visionary in a very short time."
There was some substance behind the promise. Franchises were gobbled up. Great Britain, United States, India, Switzerland, Brazil and Germany were on the grid as Brands Hatch beckoned.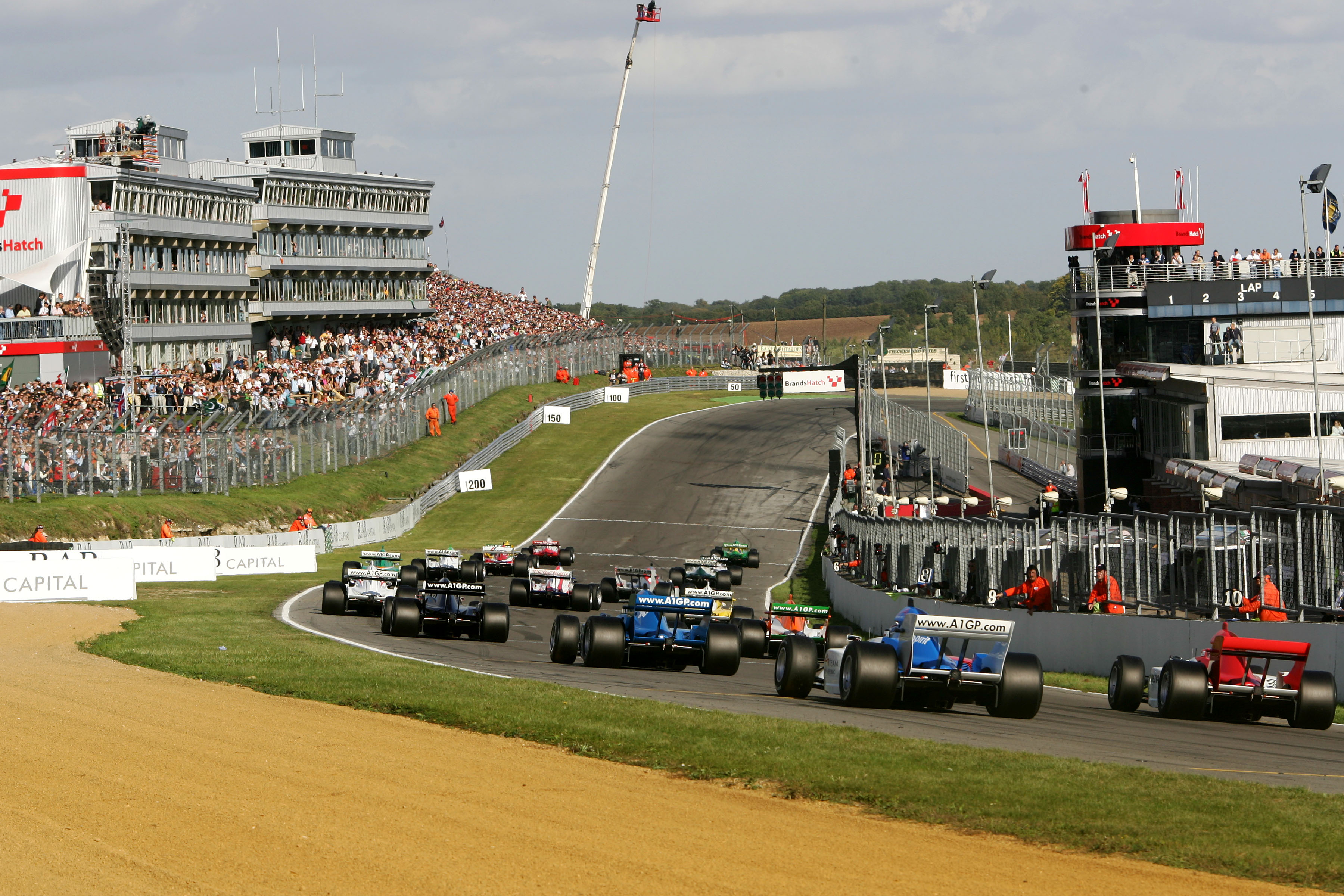 No one knew what to expect. But Brands was near enough a sell-out. The place looked immaculate. There was live Sky TV coverage with a pukka outside broadcasting studio, with the excellent Ben Edwards and John Watson reprising their Eurosport F1 commentary alliance.
Racing luminaries such as Emerson Fittipaldi, Jan Lammers, Alan Jones, John Surtees, and Willi Weber were involved, as were South African politician Tokyo Sexwale and Manchester United football coach Carlos Queiroz, who put their names to South African and Portuguese teams. Even the original Ronaldo had a stake in the Brazilian squad, which had GP2 hotshoe Nelson Piquet Jr in the cockpit.
The cataclysmic shunts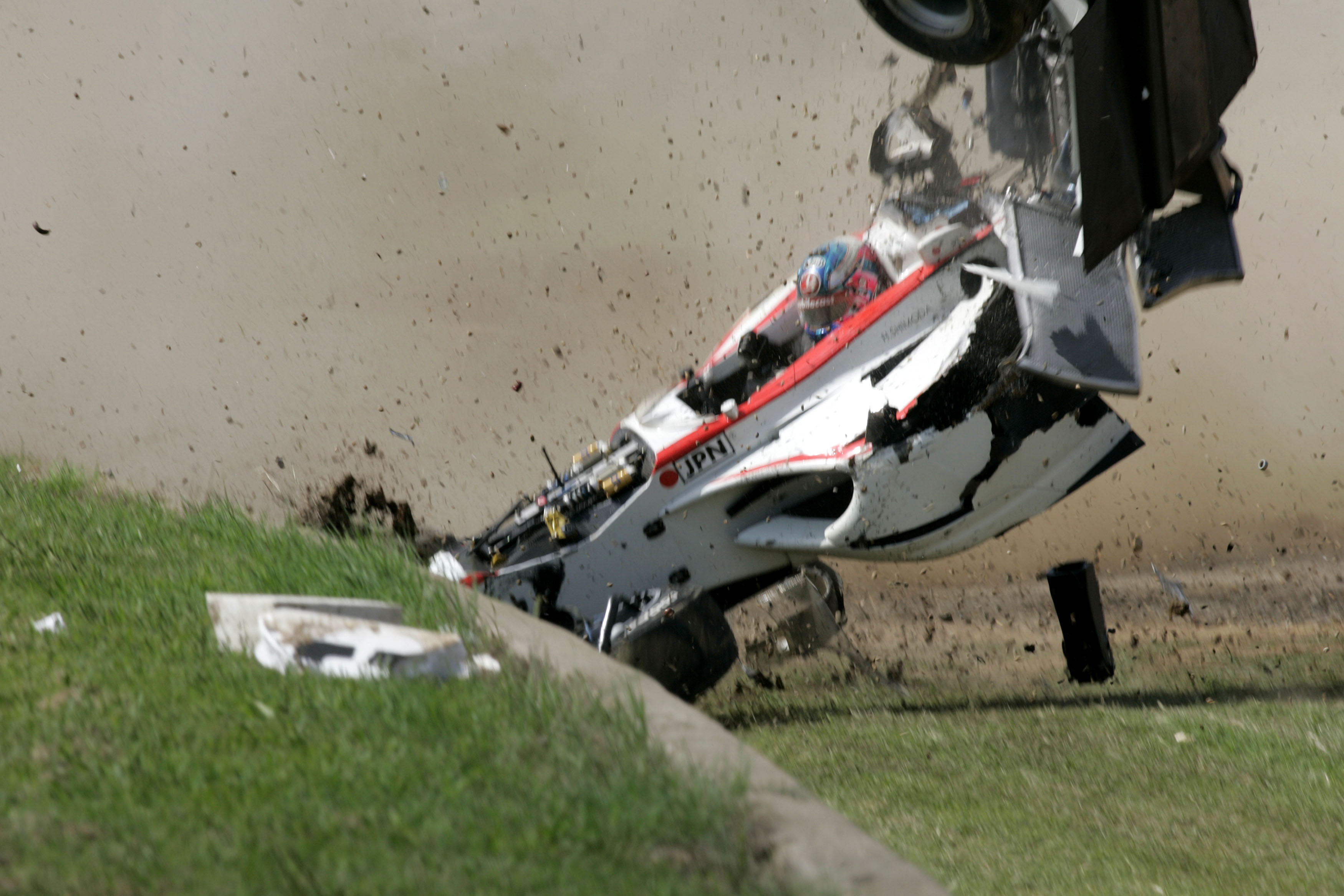 During that first season there were a number of significant shunts as the powerful cars, in the hands of let's say reasonably novice drivers, did their best to give Lola engineers a thorough cardio workout.
It started early when Lebanese driver Khalil Beschir was tipped into a horrendous-looking flip at Paddock Hill Bend. He emerged unhurt but stole some headlines from a dominant Piquet, who took both Brands races at a relative canter.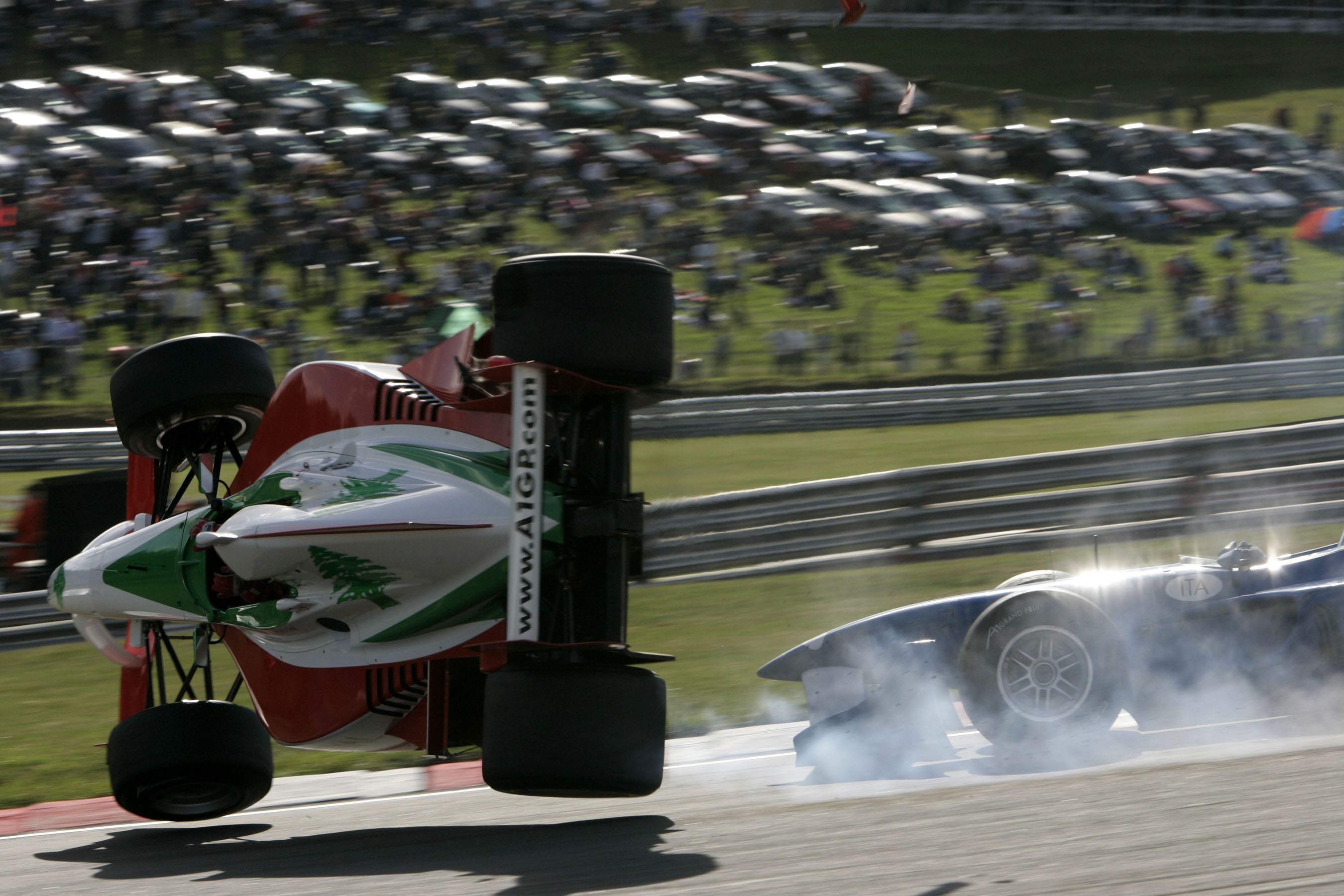 Much worse to come at round four when A1 Team Japan racer Hayanari Shimoda completely destroyed his Lola against an earth bank at Eastern Creek's daunting first corner.
Upon receiving the wreck, which came in several different containers, at Lola some weeks later, then composites manager Craig Turner asked if Shimoda's memorial service had already taken place.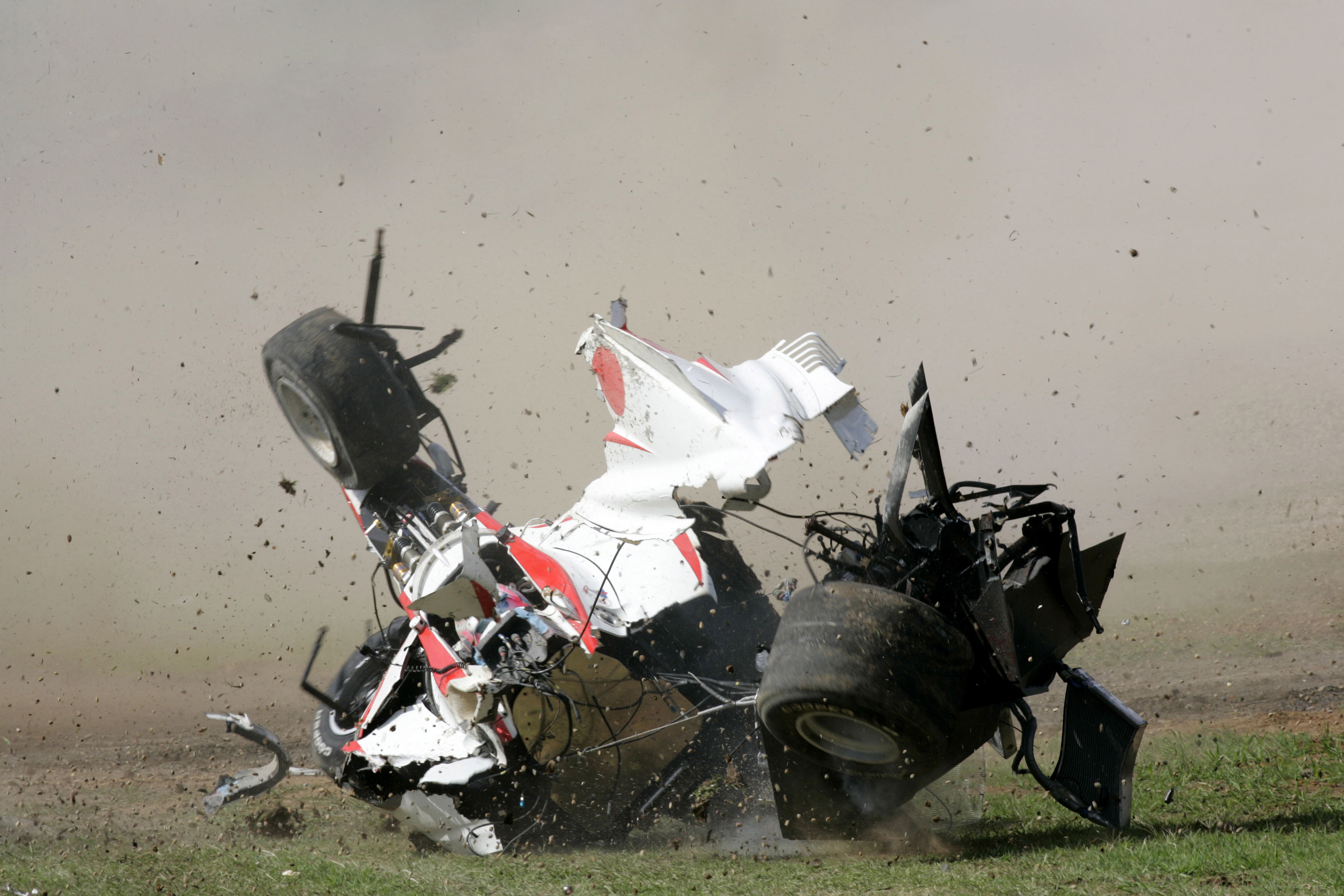 It was a bit of black comedy of course, as the driver was OK, but such was the damage inflicted to the car that Shimoda's escape was considered something of a miracle. The steel plinths beneath the torn-off rollhoop were exposed, as was the fuel cell itself.
Could it all happen again?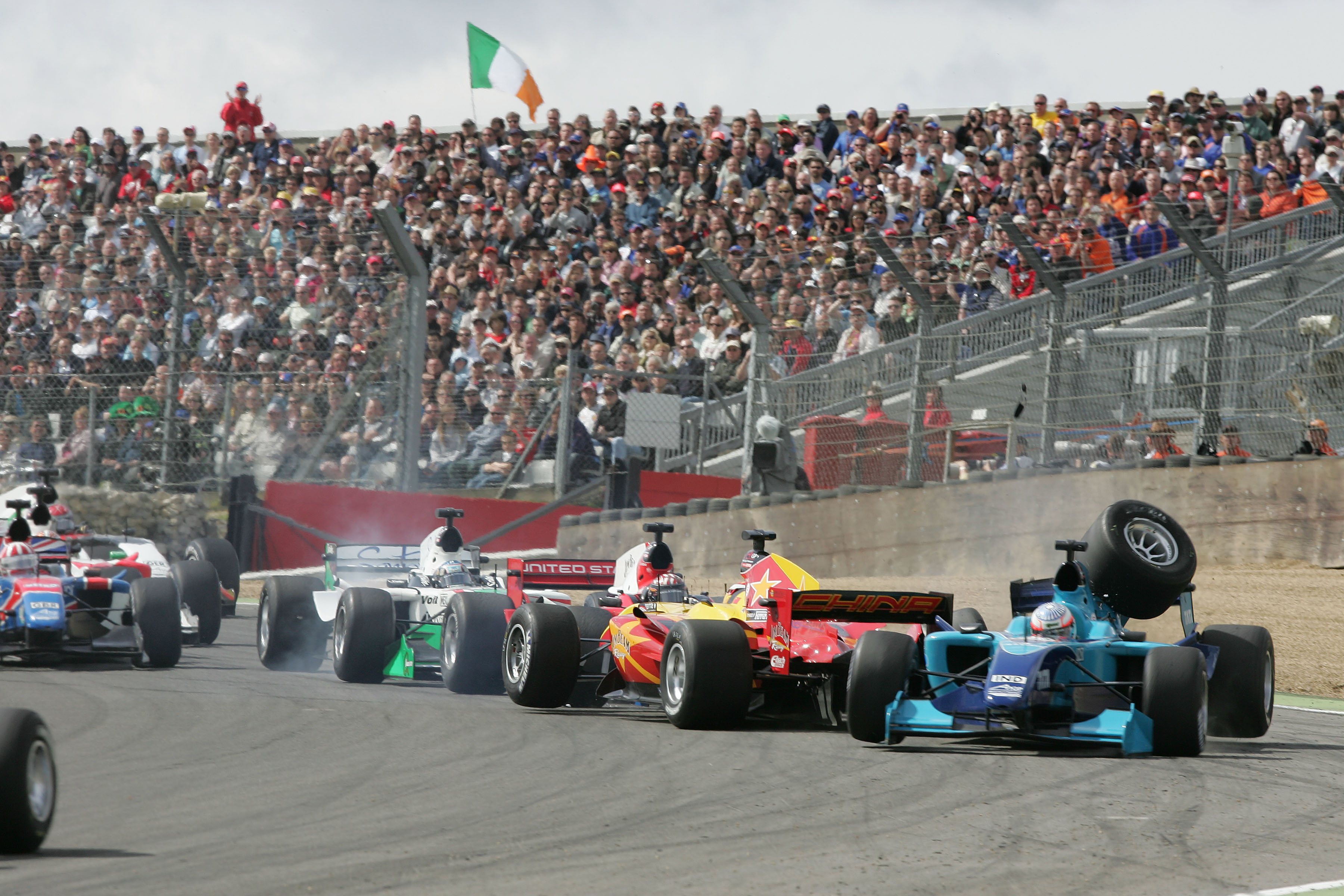 News that a new variant of A1GP is being mooted is not a huge surprise because the concept was so good.
The World Cup theme existed before A1GP with Dan Partel's annual EFDA-inspired Formula Vauxhall Lotus world cup, which was usually held at Estoril in the late 1980s and early 1990s.
A1GP was on a much bigger scale and was, initially at least, well organised and stable, with an instant attraction for new demographics of fans due to the instant recognition of the liveries.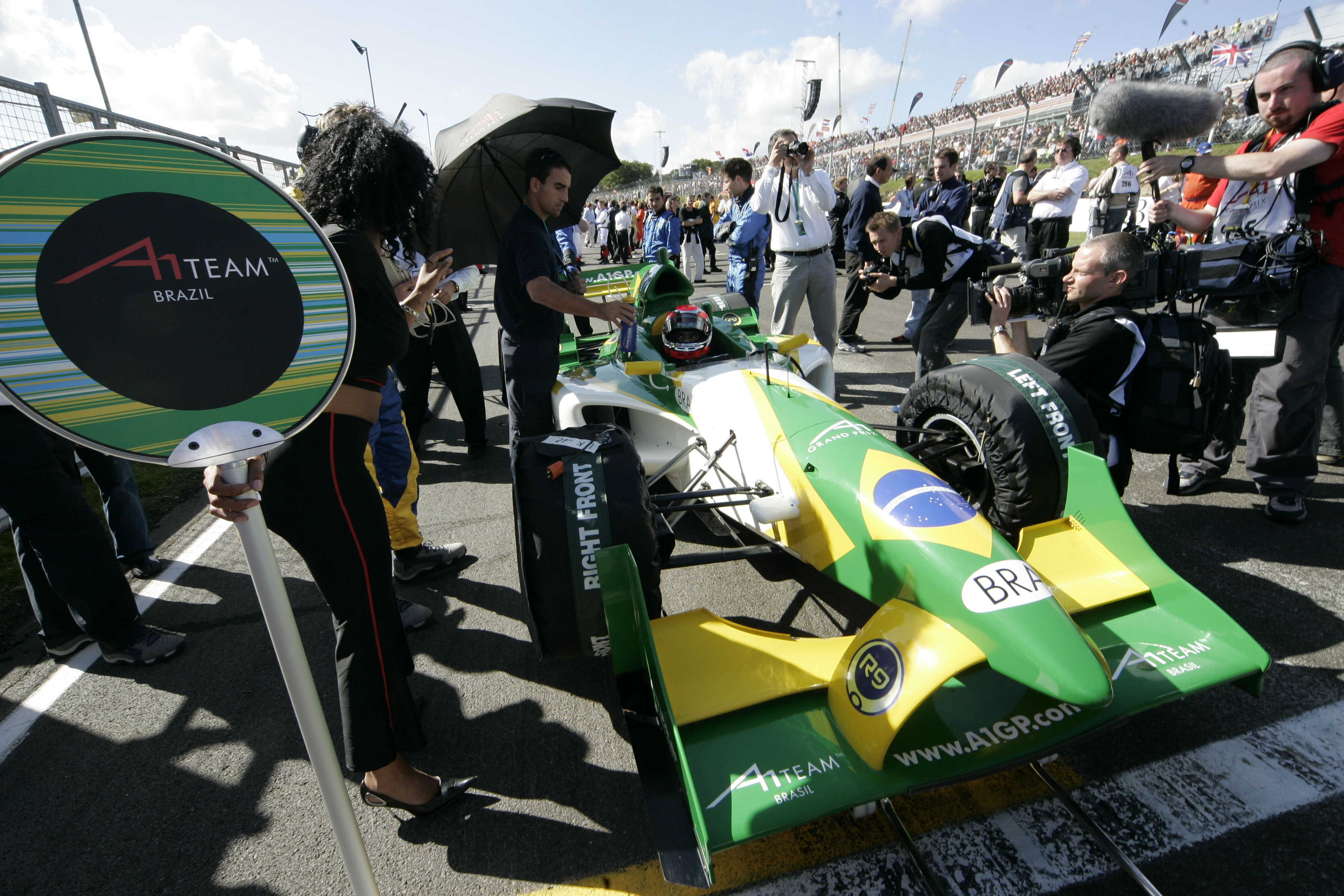 But it's one thing to reanimate a nice idea and quite another to build a stable championship and feed that beast annually.
That will be the hope of the Origin Sports Group, a sports investment firm which has been involved in the America's Cup World Series and the Invictus Games before.
Its founder, Sir Keith Mills, who headed up London's bid to host the 2012 Olympic Games is, according to Sky Sports, 'acting as a senior adviser to the venture'.
Former Jordan, Benetton/Renault and Toyota F1 technical chief Mike Gascoyne has also been named as 'an adviser'.
Formula E, the last major international single-seater championship to be founded in 2014, effectively 'died' three races in and was only rescued by the Liberty Global media behemoth.
A1GP started to crumble when a succession of poorly conceived changes were made to the hardware. An element of seduction by Ferrari proved too tempting for some vested interests within the championship and it all imploded amid acrimony, and multiple unpaid bills and legal threats.
After Adam Carroll took the final title for A1 Team Ireland, the 2009-10 season ultimately didn't happen as the money ran out. Several of the cars were loaned and sold out to Enzo and Paulo Coloni for their rejigged F3000 series which eventually became known as Auto GP.
Plans for an A1GP rebirth have happened before. In 2019 the AFRIX GP organisation talked up plans for a pan-African series using the original 4.5-litre normally aspirated Ferrari V8s engines. It came to nothing.
The present possibilities though have some interesting ingredients. Marcin Budkowski, the former FIA man whose last F1 role was at Alpine, has declared himself on social media to be the project's CEO. The Race also understands that current McLaren Applied executive chairman Nick Fry and ex-F1 exec Sean Bratches have been involved as consultants.
If a new A1GP were to get up and running the jeopardy would be huge. Yet history tells us that taking a relatively steady approach technically and sportingly in conjunction with a strong media platform could build a new strand of the sport.
One key question that will need to be answered is: can a new racing series just exist for the racing's sake or does there have to be a purpose?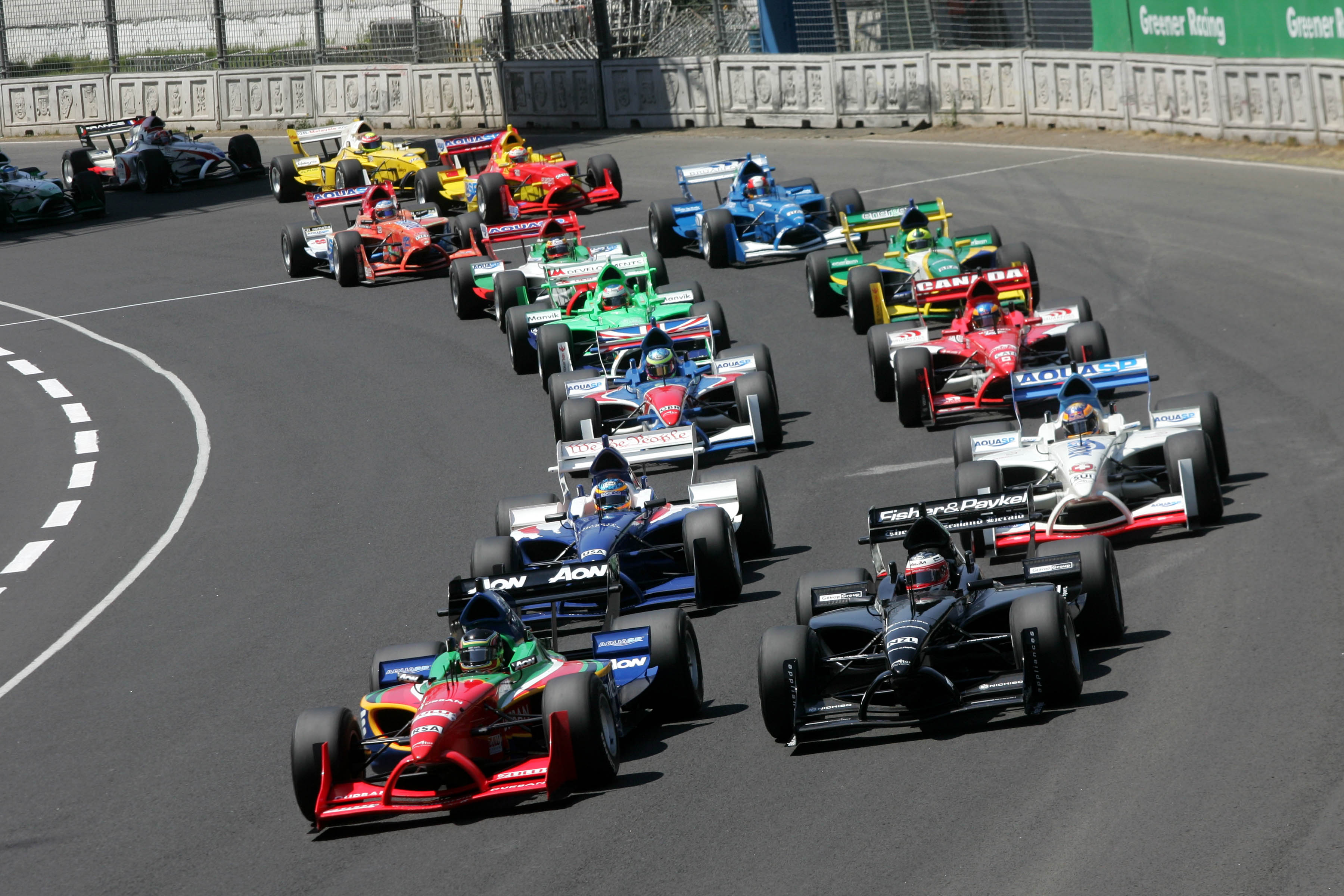 The world is changing, both literally and metaphorically, almost by the month now. Environmental and social consciousness are a major consideration for any business. Running 'eco-fuel', as has been suggested, is a small contribution and possibly not enough of a message.
Time will tell on that. But should the new brewers of A1GP have a proper business case, a decent sporting model and some luck along the way then a second epoch of the World Cup of Motorsport stands a chance.
Also, who's to say that eventually such a championship, if it becomes established, couldn't even eventually cross over into an Olympic discipline?
The FIA is currently collaborating with the International Olympic Committee (IOC) and Polyphony Digital Inc by participating in the Olympic Esports Series 2023 Motor Sport Event. Gran Turismo 7 will be used as the platform for it.
This will take the form of an online time trial. The fastest from the time trial will be invited to compete at the finals, which will be live at the first-ever Olympic Esports Week from June 22-25 in Singapore.