A race previously won by the likes of Formula 1 legends Ayrton Senna and Michael Schumacher is returning this weekend for the first time in four years.
The Macau Grand Prix is the single most iconic event on F1's junior ladder.
No other event has the prestige or requires as much commitment, bravery and sheer luck as the Macau GP.
It's evolved greatly since Senna became the first winner in Formula 3 machinery in 1983, just months before he'd make his F1 bow.
There have been multiple iterations of 'Formula 3' at Macau, some more popular than others, as well as various track modifications over the years, but it remains a grand prix that every driver on the ladder to F1 - and even some who have long since stepped off said ladder - want to win.
A COVID-enforced hiatus made Formula 4 the premier event at the Macau GP for the last three years, with international drivers unable to compete.
But now in 2023, there's a 27-strong grid of drivers (with one TBC) all keen to add their name to the history books and do what even 16 current F1 drivers - including Max Verstappen (above) and Lewis Hamilton - tried and failed to do, i.e. emerge victorious on Sunday in Macau.
Here's everything you need to know about 2023's event - including the other four-wheeled categories with other equally stacked grids racing in Macau.
Ticktum's hat-trick bid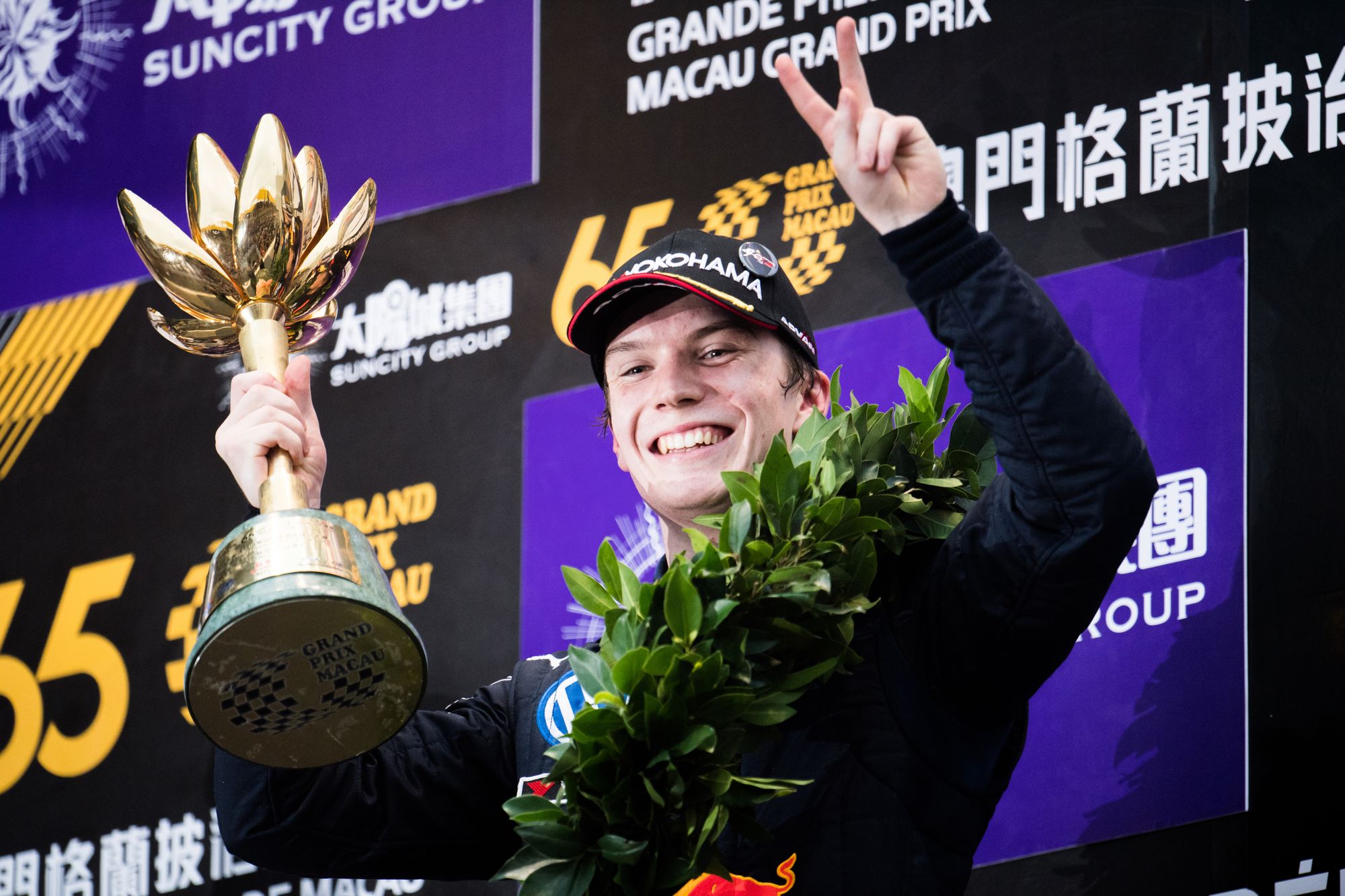 Considering the roll call of legendary names among past Macau Grand Prix winners, it would be quite something for Dan Ticktum to etch his name in as the only (so far) three-time victor in the Formula 3 class.
Of course, there's a clear reason why that's a rare bid to undertake - by design, the F3-class Macau GP is a junior talent showcase - but Ticktum feels just in the right moment career-wise to pursue this particular milestone.
After a maiden Macau win in 2017 that obviously owed much to the last-corner collision between (his current full-time team-mate) Sergio Sette Camara and Ferdinand Habsburg up ahead, Ticktum was firmly in control for his 2018 follow-up but a messy 2019 outing brought him nowhere near a three-peat.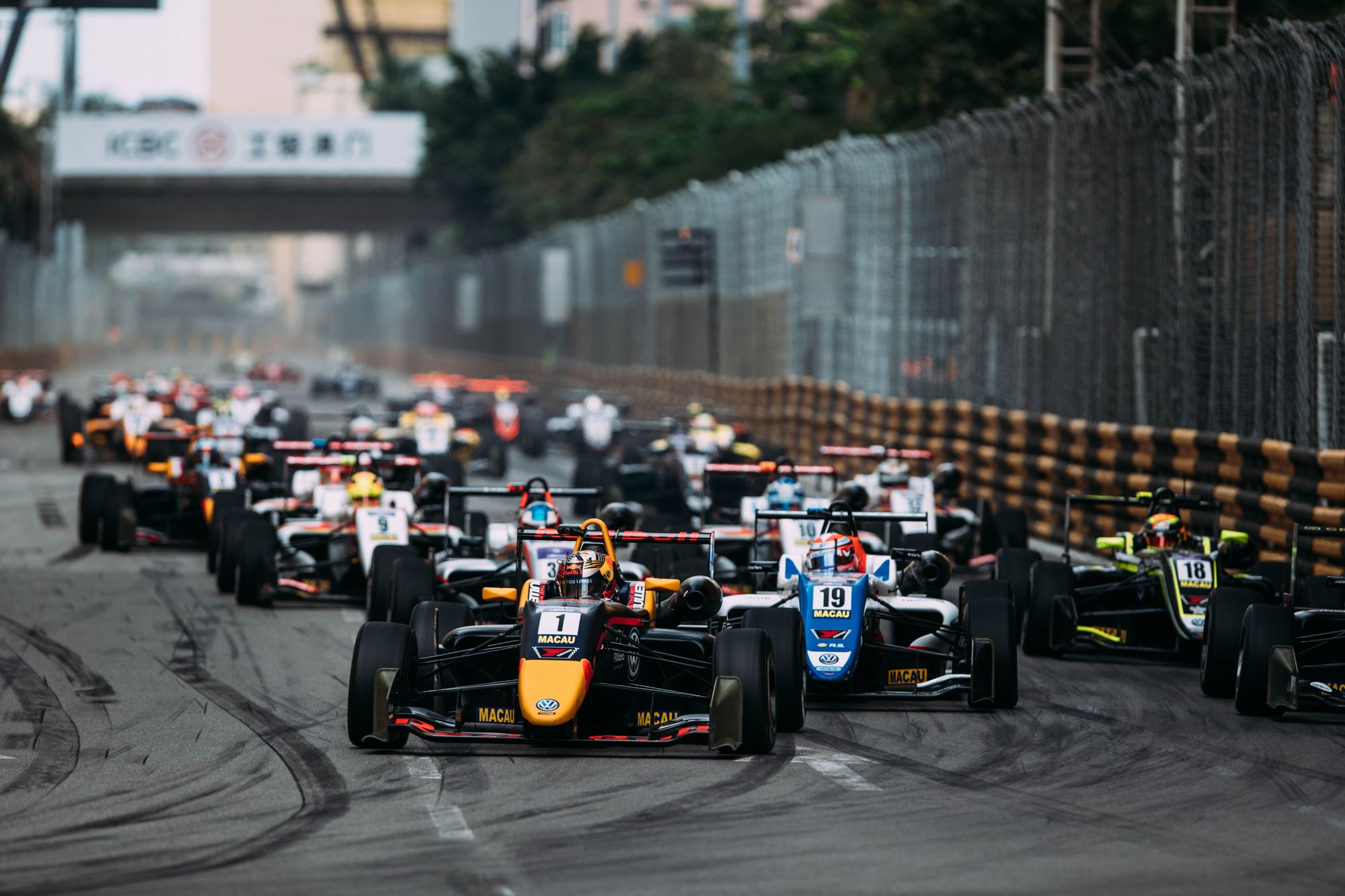 And he's had all kinds of career twists and turns since that second Macau triumph - being let go by Red Bull, then asserting himself in Formula 2 and getting picked up for Williams only for that to end abruptly, too.
His current main gig, a full-time Formula E drive, is very much respectable and he's impressed in his time there - but as a NIO 333 (now ERT) driver all that's been available so far in terms of pure results is qualifying heroics and occasional points-sniping.
Maybe that team will be good enough to win one day, or maybe he'll join another that is. But clearly the 24-year-old is talented enough to be fighting for wins somewhere right now.
Admittedly, he says a win this weekend would be "a tall order" given his limited mileage in this particular F3 car (although perhaps more pertinent is the Carlin team's indifferent recent F3 form) - but Macau's still an opportunity to go for glory that isn't necessarily available in Ticktum's current day-to-day situation. - Valentin Khorounzhiy
Armstrong's redemption mission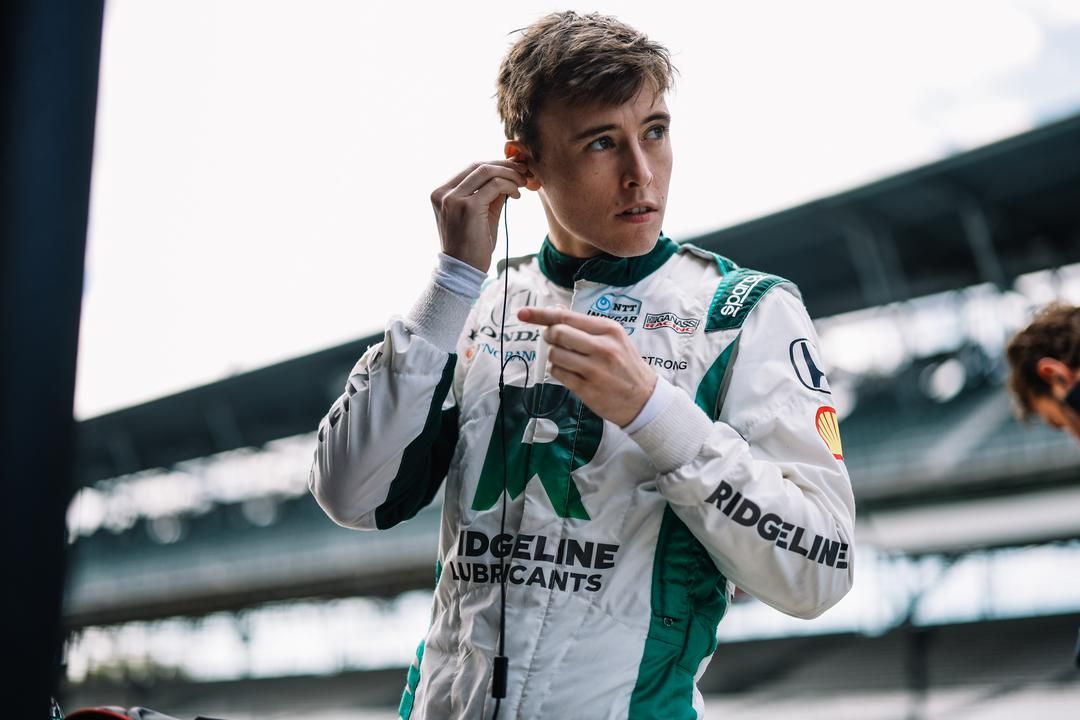 Marcus Armstrong says he has "unfinished business" as the IndyCar Rookie of the Year heads back to Macau for his third attempt.
He ran the last F3 race in 2019, and admitted to The Race recently he had felt on a high and like he had something to prove, having narrowly missed out to fellow Ferrari junior Robert Shwartzman in the FIA F3 championship.
Armstrong crashed while on a stonking lap in qualifying (while already fastest) at Police, and other star names hit trouble as Richard Verschoor gave MP a win on its first trip to Macau.
"On that particular occasion, I made a mistake and it still hurts me to this day really because I thought myself, Jake Hughes and Juri Vips were probably the guys with the most pace that weekend," Armstrong told The Race.
"I actually remember the weekend very well because it's one of those tracks where you have to be so dialled in to perform well that you sort of remember every single detail about the weekend. I could write a novel about 2019, if you like!"
Now Armstrong is with MP, reunited with his then Prema F3 engineer Paolo Angilella.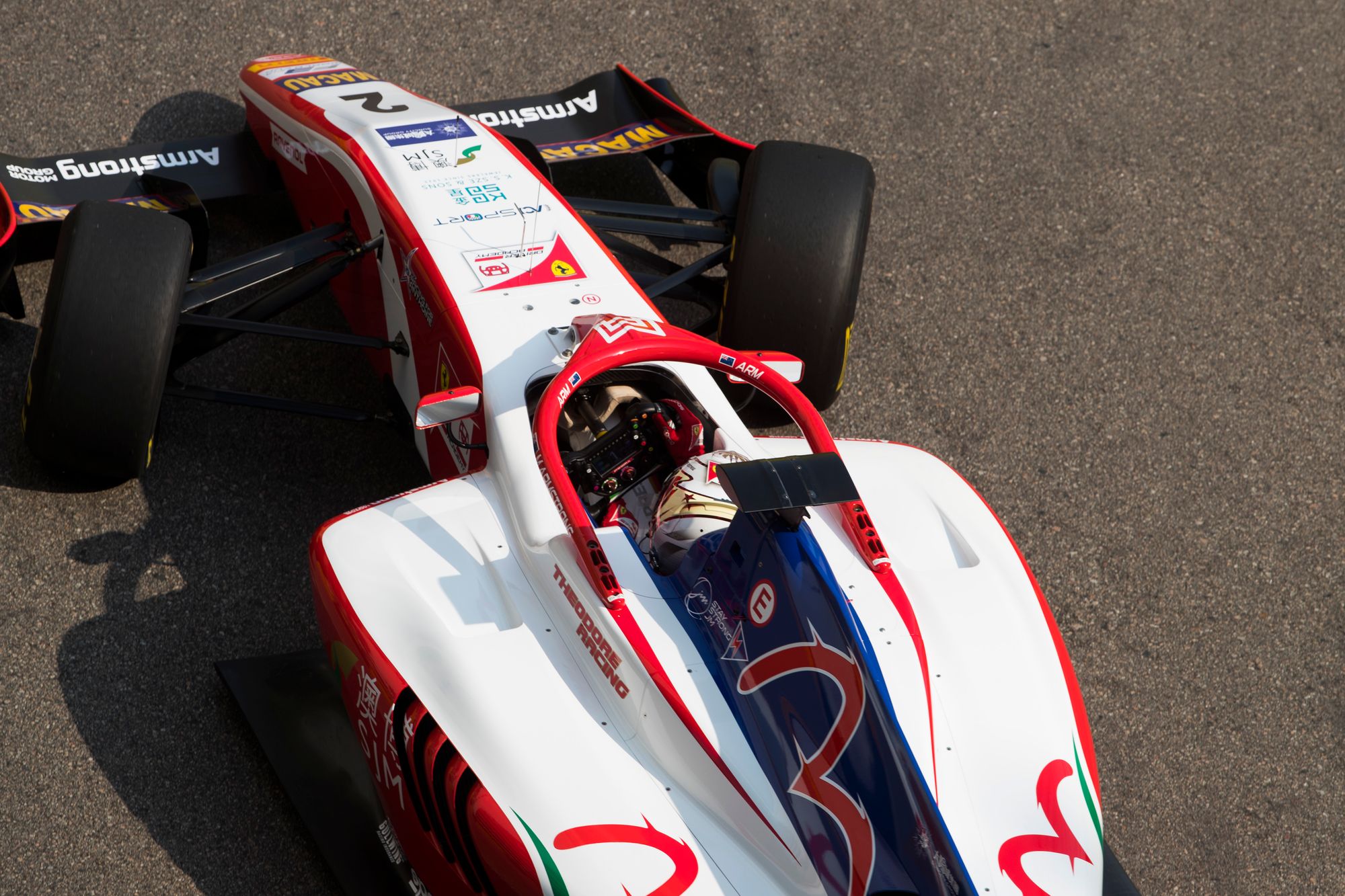 Armstrong's raw pace has never been in doubt, and now that he has a year of being used to computing strategy and pitstops in IndyCar's cutthroat arena, perhaps he's the all-rounder ready to win.
"The first time I went there in 2018 I felt like everything was coming at me super quick and I didn't have a lot of bandwidth to sort of be composed in the car which is a lot to be said around Macau," he recalled.
"Whereas now I feel like IndyCar is very intense on a street circuit. So in one way, it could potentially be quite nice to sort of step back into a lower horsepower car and drive it to the edge of the track a bit, with a bit more pleasure."
The race starts might be the biggest issue. He hasn't done a standing start in well over a year!
Given special permission by Chip Ganassi himself to compete in the race, and with the support of some of his fellow drivers in the States where Macau is rated very highly indeed, Armstrong is looking forward to the challenge. I'm looking forward to watching! - Jack Benyon
The defending winner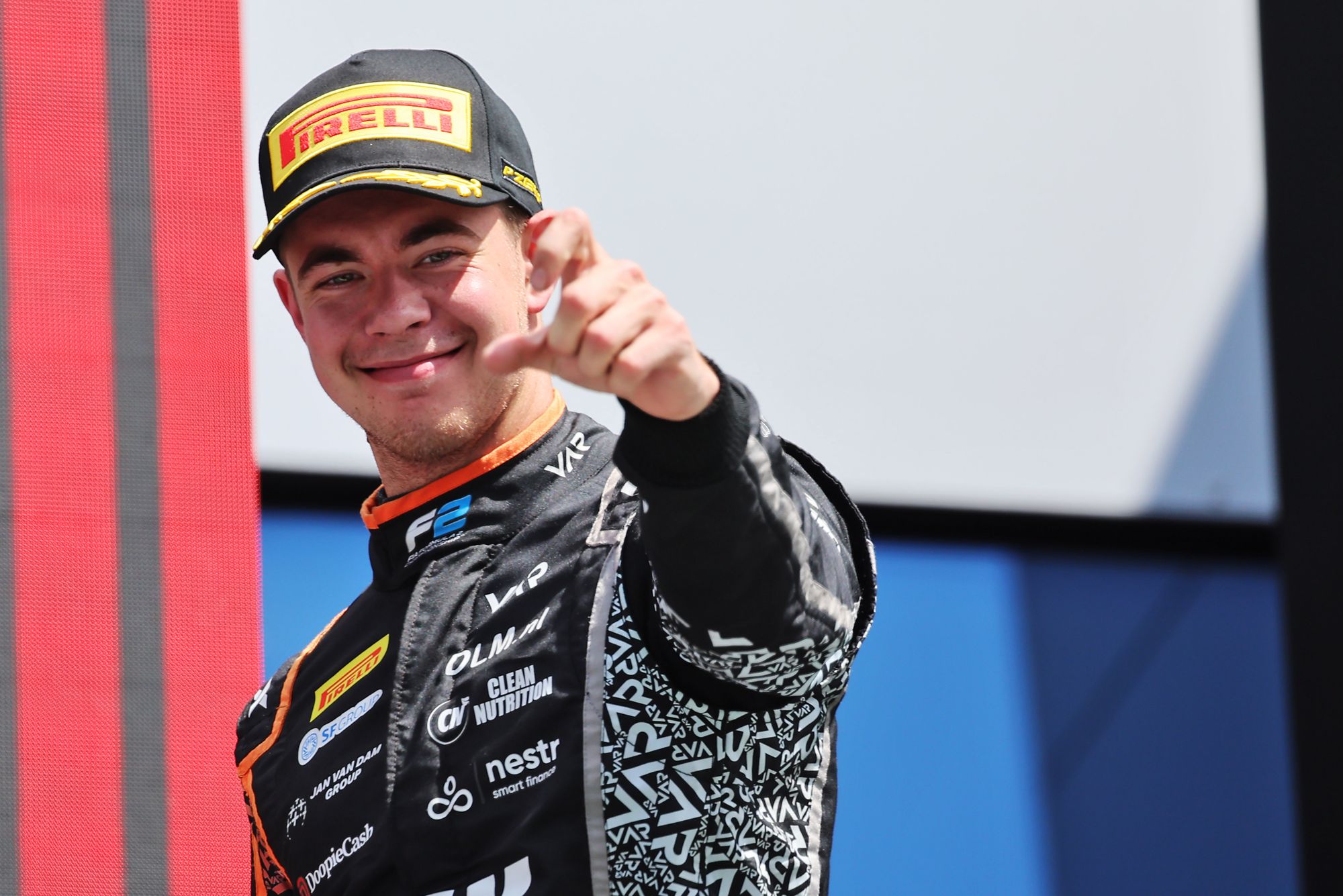 Verschoor's 2019 victory was a stark reminder of the ex-Red Bull junior's talents, something he's been able to occasionally demonstrate across his three years in F2.
The highlight was Austria earlier this year where Verschoor stood on the top step of a podium (in a non-reverse grid race) for the first time since his Macau triumph.
He won't be driving for the Van Amersfoort Racing team that he'll finish his F2 season with one week later in Abu Dhabi though as he's taking the #1 to Trident.
Trident has steadily built itself up to rival Prema as F3's benchmark team over the last few years, taking freshly signed McLaren junior Gabriel Bortoleto to the title this year.
That's going to surely make Verschoor-Trident a potent combo this weekend as he bids to join Ticktum, Felix Rosenqvist and Edoardo Mortara in winning back-to-back F3 grands prix. - Josh Suttill
Floersch's third time lucky?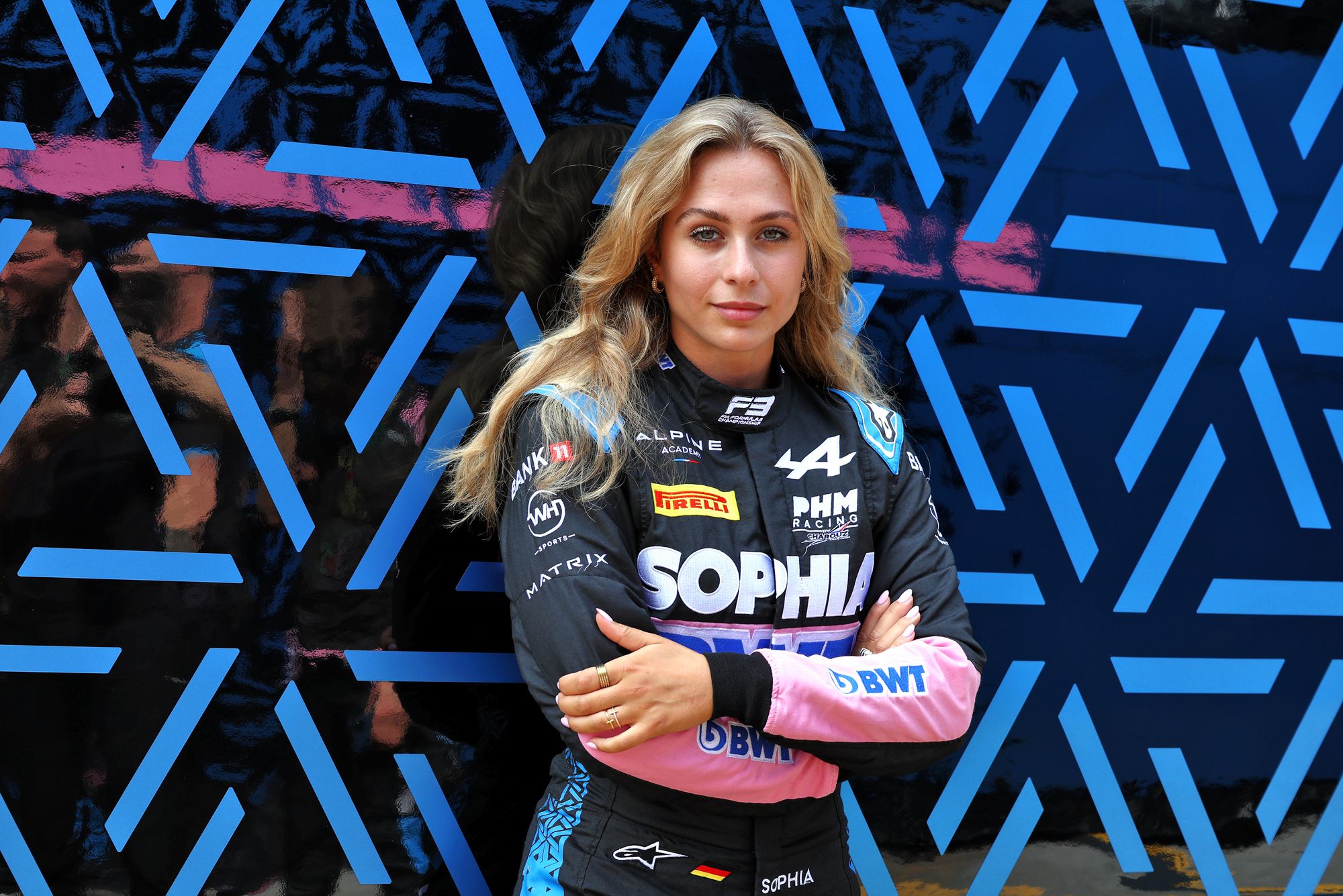 You can't write about Sophia Floersch and Macau and not mention her horrifying airborne shunt in the main race in 2018 where she was flung into the catch-fencing and sustained spinal injuries.
Thankfully she made a full recovery and even returned to Macau one year later albeit for a largely uncompetitive weekend that ended with another DNF.
Her hopes will be higher for her third Macau this weekend, now with two years of experience in these cars and Alpine support.
Her seventh place in the Spa feature race earlier this year provided the only points the new PHM Racing outfit scored all season in F3.
With PHM skipping Macau, she'll reunite with the Van Amersfoort Racing team that she made her Macau debut with in 2018.
A strong finish in or on the cusp of the top 10 would finally add some positives to Floersch's rocky relationship with Macau. - JS
The rookie crop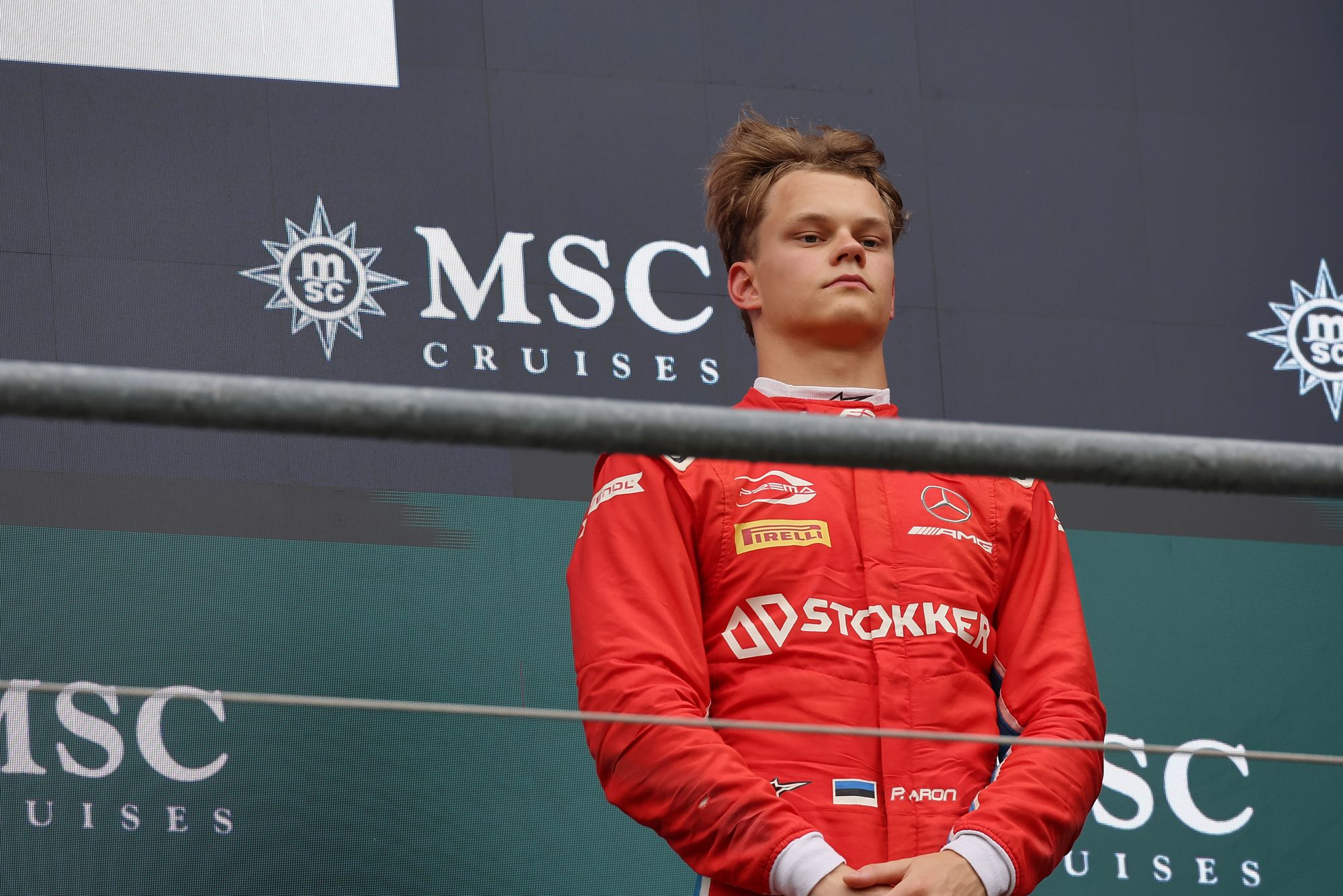 A four-year break makes this one of the most rookie-heavy fields in Macau GP history - with 22 of the confirmed 26 drivers having never raced at Macau previously.
Among the most high-profile is soon-to-be ex-Red Bull junior Dennis Hauger, who will be returning to F3 machinery for the first time since he won the FIA F3 title in 2021.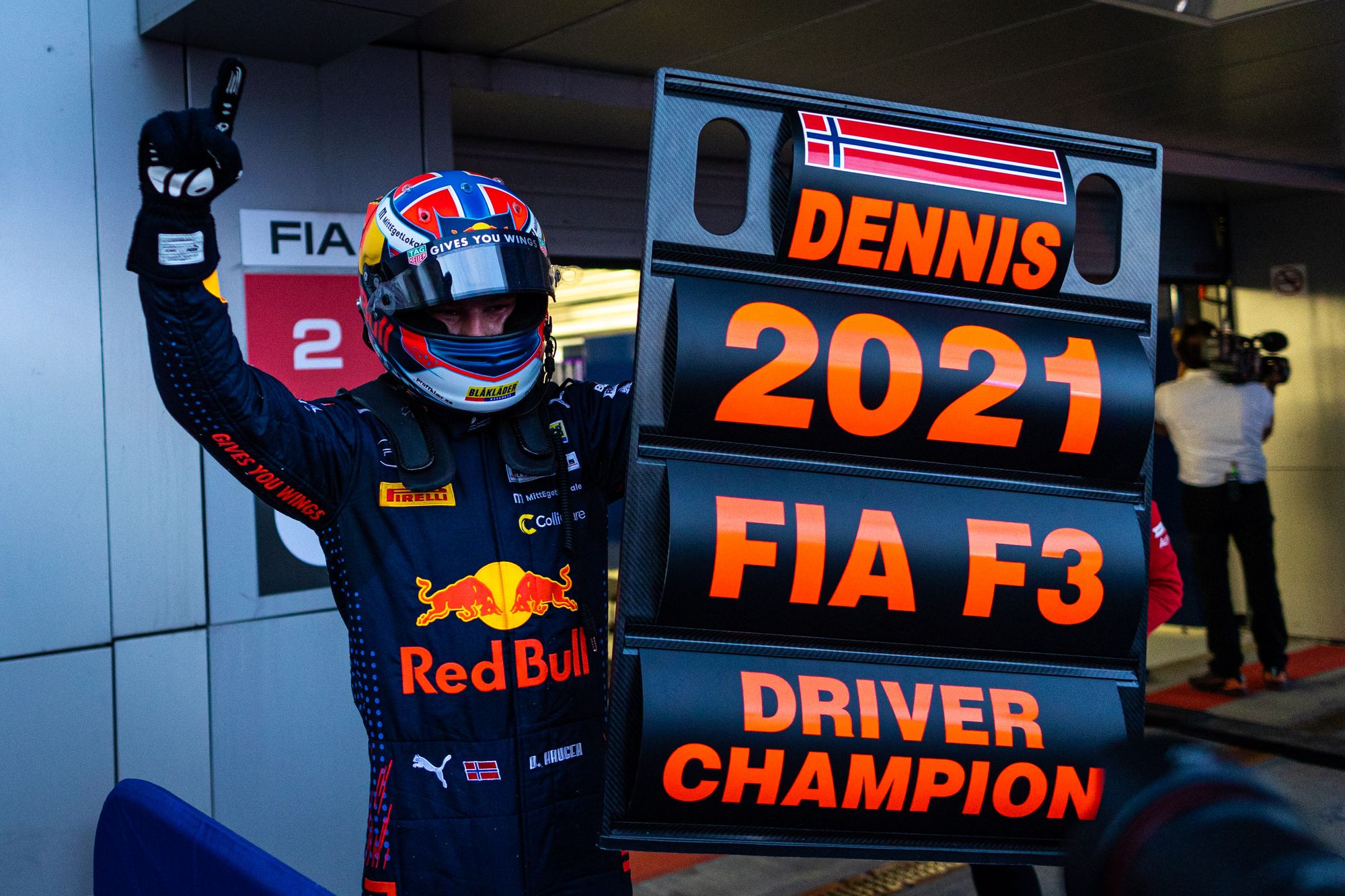 Two seasons in Formula 2 have followed, and although his second season hasn't delivered the title challenge he hoped it would, he's still a talented driver and should be among the frontrunners.
Fellow Red Bull junior Zane Maloney will also be stepping backwards from F2 to drive an F3 car for the first time since he finished runner-up to Victor Martins last year.
Prema will run two-thirds of its 2024 F3 driver line-up with Dino Beganovic and Gabriele Mini following on from their debut F3 seasons (where they finished sixth and seventh respectively) by debuting at Macau.
Prema's roster is completed by Mercedes junior Paul Aron, who finished third in F3 this year.
McLaren junior Ugo Ugochukwu elected to race in the Formula Regional European Championship (the intermediate step between F4 and F3) in 2024 but he will make an early F3 debut this weekend with Trident alongside Verschoor and Roman Stanek, who raced for three years in F3 between 2020 and 2022.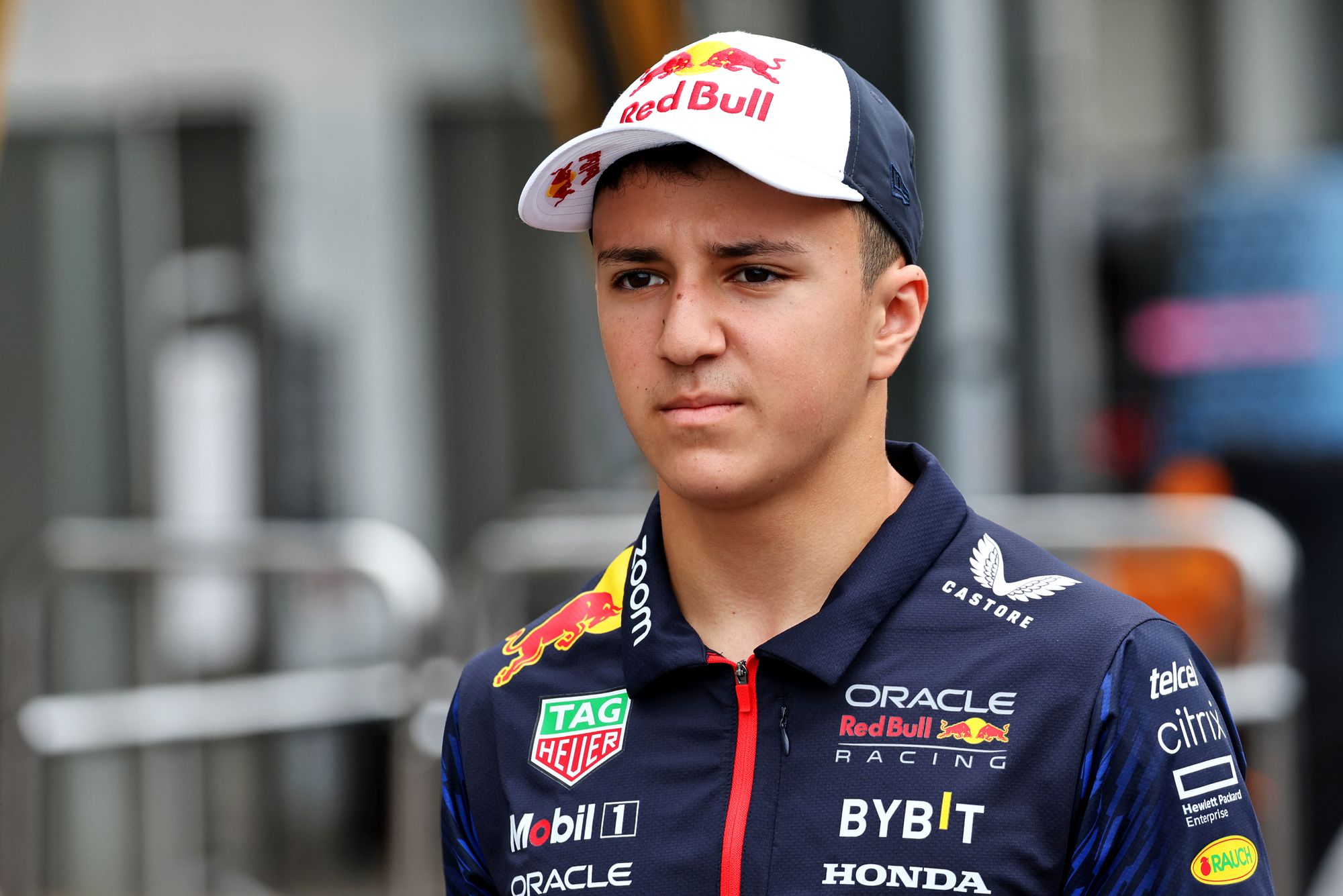 Other stand-out line-ups include Hitech Grand Prix's which features Red Bull junior and recent F1 practice debutant Isack Hadjar (above) as well as Williams junior Luke Browning and last year's British F4 champion Alex Dunne.
Freshly-signed Red Bull juniors Pepe Marti and Oliver Goethe will race for Campos alongside Red Bull stablemate Sebastian Montoya. - JS
Red Bull's already won one race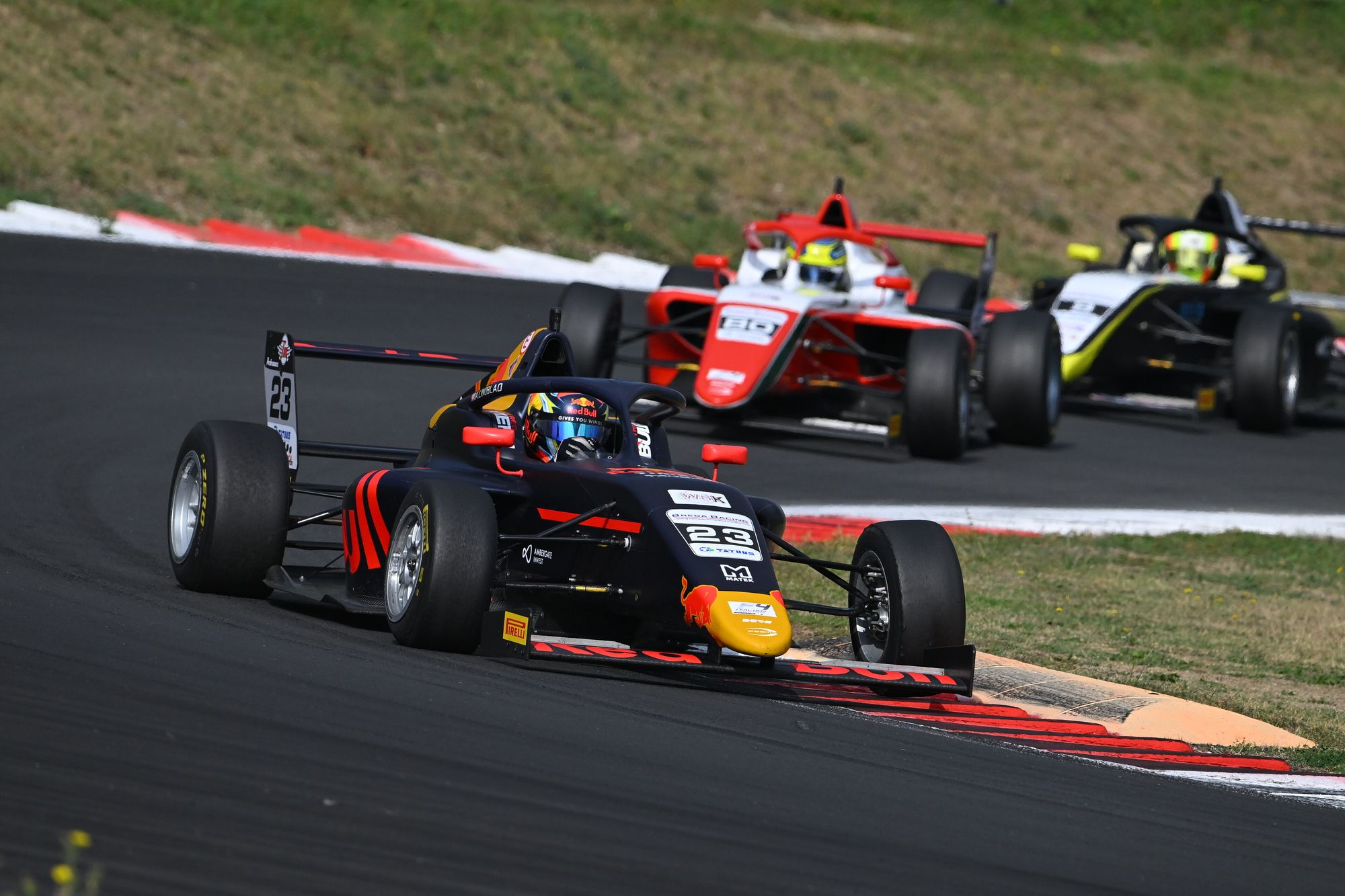 With Macau spanning two weekends this time, the big standout of the November 11-12 appetizer was the Formula 4 contest.
The weather did the F4 grid no favours, with rain making the qualifying race a safety car-intensive affair, but ultimately the main takeaway was that a pair of highly-rated talents did their stock no harm.
One was Red Bull junior Arvid Lindblad (above) who, fresh from the disappointment of missing out on an Italian Formula 4 title that looked very much his for much of the season, crashed in practice but then took pole and won the qualifying race and the main race.
The other was very recent karting graduate Freddie Slater, the 15-year-old posing the sternest challenge to Lindblad before an electric issue kneecapped his victory bid in the main race (although he still recovered to the top 10).
A 'remember the name' kind of showing for both. - VK
The GT battle royal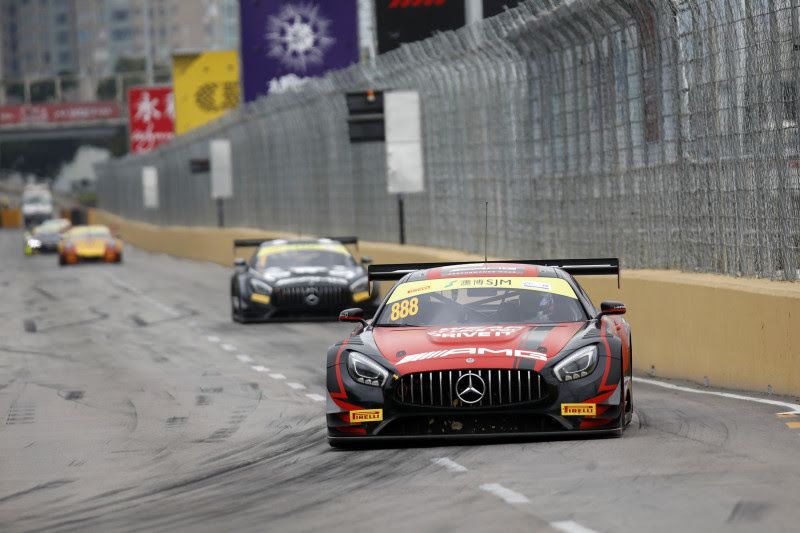 Mortara. Augusto Farfus. Raffaele Marciello. Earl Bamber. Dani Juncadella. Maro Engel. Laurens Vanthoor.
The list goes on. (It really does.)
Much like the Macau Grand Prix, the GT World Cup title is back for 2023. And if evidence of the draw of Macau was ever needed, that's surely provided by the fact the five drivers to have won the GT World Cup since it gained that status are all on the entry roster.
That, plus Ferrari sending factory driver Daniel Serra to the race and backing a two-car entry for the Harmony Racing team.
Ferrari is one of five manufacturers represented in a 20-car field that just seems to look more impressive with every passing glance. Porsche - which has a field-high seven cars - Mercedes, Audi and BMW are its competition.
If those brands, those drivers (and more), and this track don't provide fireworks then something's seriously wrong. - Jack Cozens
Touring cars' latest global series will crown its first champion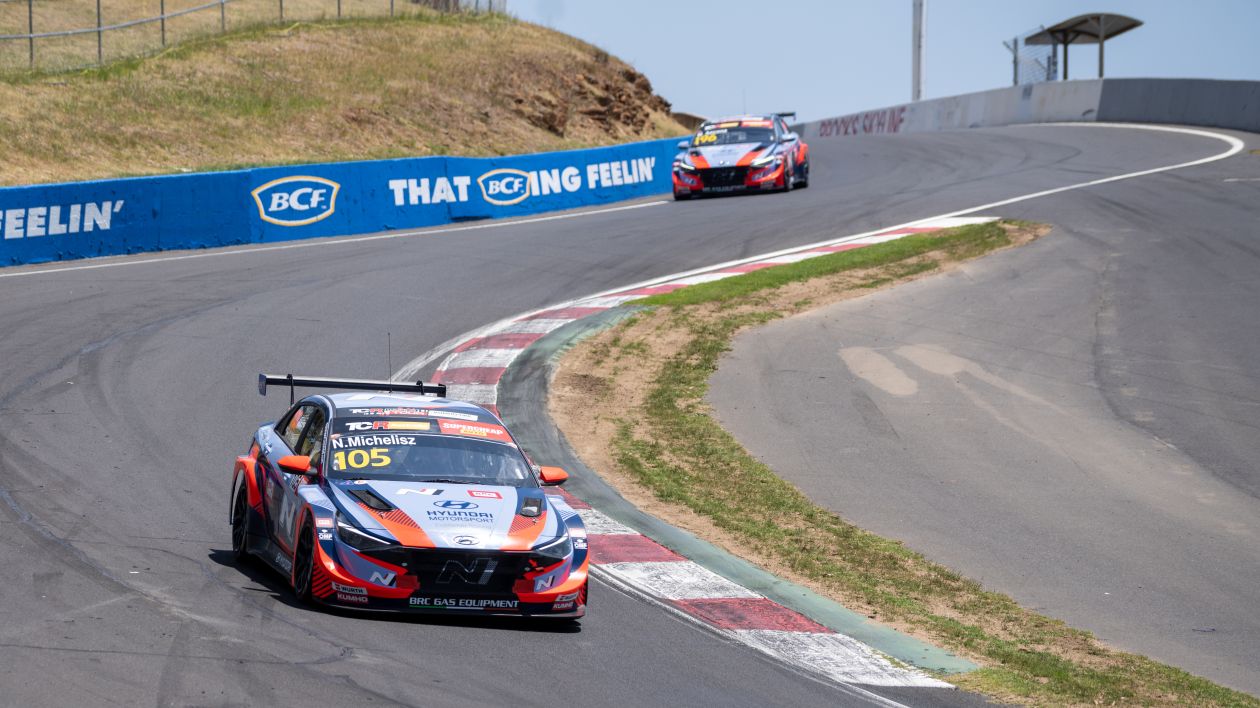 Yes, it may have fallen from immediate consciousness but World Touring Car racing is very much still a thing. The latest iteration - the TCR World Tour - might not have the visibility that the Eurosport/Discovery-promoted WTCC and WTCR had, but its format has proved to be a revitalising hit for tin-top aficionados.
It's not just the format, though - as the Macau Guia Race it's headlining marks the season finale, as part of an Australia/Asia triple-header that follows just one week after the World Tour took on Bathurst's iconic Mount Panorama circuit. Oh, and there's the small matter of the three leading contenders being separated by just one point.
The World Tour premise is that its nine permastars - factory drivers for Audi, Honda, Hyundai and Geely brand Lynk & Co, all of whom are race and/or title winners in previous World Touring Car formats - join regional host series' grids. But while the regulars are invisible as far as the regional drivers are concerned, the reverse doesn't apply - meaning those regional drivers can take World Tour points off the big guns. Or rather score points of their own towards the TCR World Final (a whole different standalone event next Spring).
If that looks confusing, it essentially boils down to making the 'global' touring car stars prove their worth against the best in what this year has been four regions: Europe, South America, Australia, and Asia.
So, who's looking good heading to Macau? Rob Huff has hit his stride at the perfect time across the Australian leg of the title-deciding triple-header, especially with Macau up next.
Huff - 'Mr Macau', with nine Guia Race wins - is level on points with fellow World Touring Car title winner Yann Ehrlacher ahead of this weekend's decider, with 2019 WTCR champion Norbert Michelisz (above) the third protagonist just one point behind those two. Cliched as it might sound, the stakes couldn't be higher. - JC