Jamie Chadwick will aim to successfully defend her W Series title for a second time, having signed up for a third season of the all-female single-seater championship.
The 23-year-old Williams protege won the inaugural edition of the W Series in 2019 and maintained her stranglehold on the championship in 2021, with the 2020 edition having been cancelled due to the outbreak of the COVID-19 pandemic.
As one of the top eight finishers in 2021, Chadwick was guaranteed a place on this year's grid if she wanted it, but she was not expected to make use of this allowance.
However, she will now do exactly that and pursue a third straight championship, having linked up with the new Jenner Racing outfit.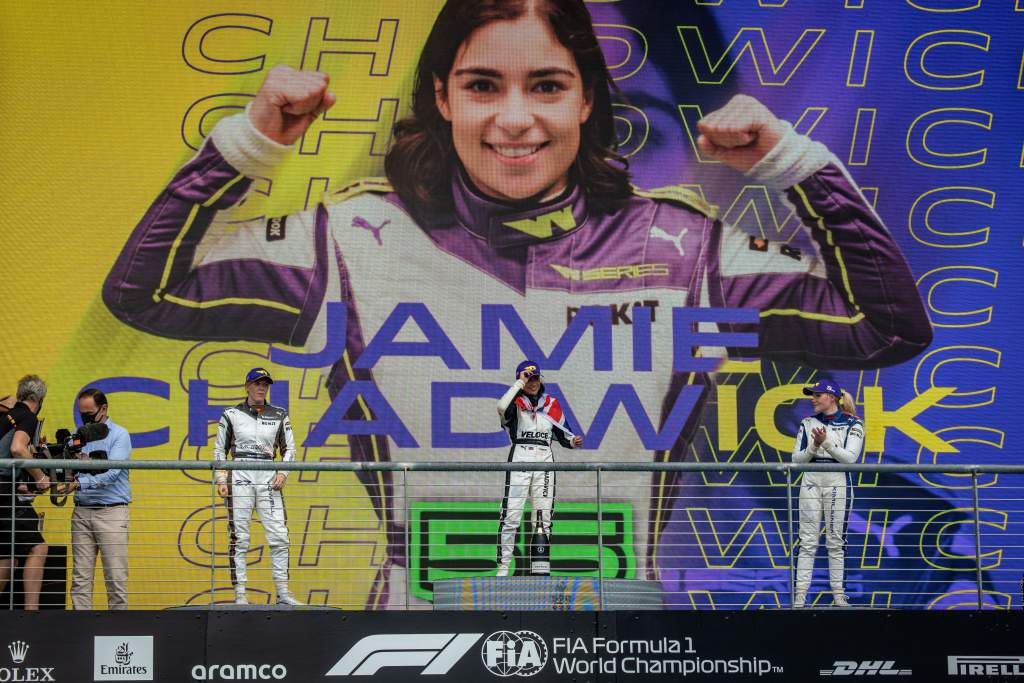 "I have plans to run a supporting racing programme and I have made no secret of my desire to compete in F3 and F2," Chadwick said of her unexpected return.
"But timing is everything and the opportunity that W Series gives me to get more competitive experience at world-class circuits is a key step on my journey towards competing in F1."
Chadwick raced in the off-road Extreme E series last year but is not currently slated to compete in its second season, which commenced last weekend.
The Briton will be one of two drivers representing the new W Series team owned by Caitlyn Jenner – American media personality, former Olympic gold medallist and unsuccessful Republican candidate in the 2021 California gubernatorial recall election. But there is no clarity yet on when W Series will transition to a full team structure, having had no teams in 2019 and used a nominal team system in 2021.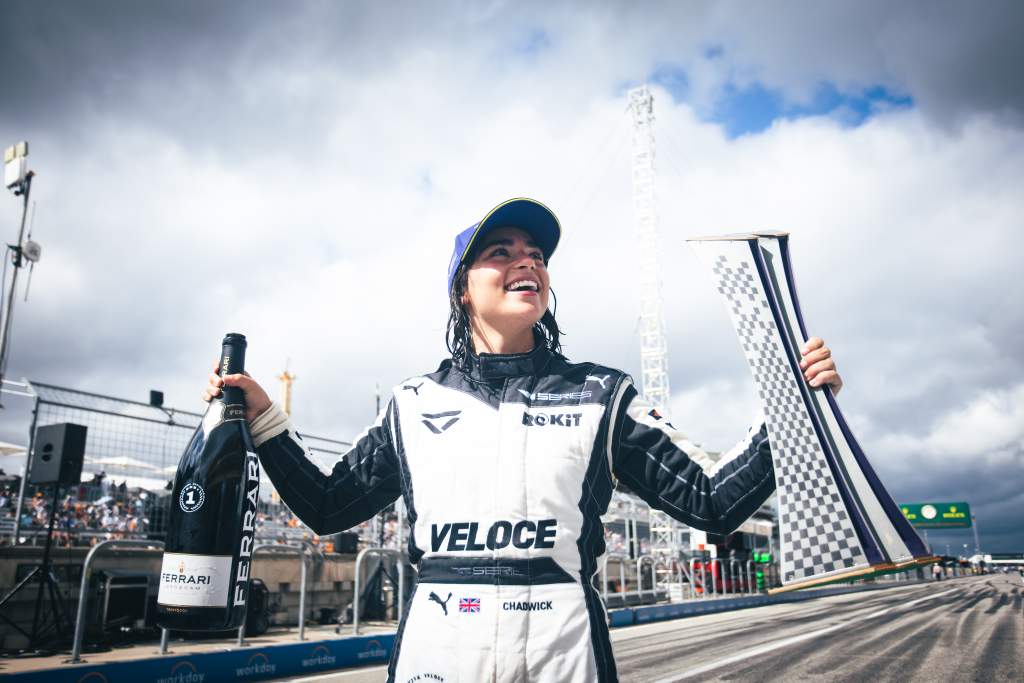 "To be asked to return by Jenner Racing was an opportunity I didn't think twice about," said Chadwick. "Together, we are focused on doing all we can to win title number three.
"I have spoken to Caitlyn Jenner and her vision for the team is amazing. I have zero doubt that she will be able to help take my career to the next level and open doors for me internationally."
---
W Series 2022 calendar
May 8 – Miami
May 22 – Barcelona
July 3 – Silverstone
July 24 – Paul Ricard
July 31 – Hungaroring
October 9 – Suzuka
October 23 – COTA
October 30 – Mexico City