While most major motorsport championships are about to move back from the virtual world to the real world, W Series has committed completely to its Esports League for 2020 and will remain sim-based for the whole year.
It's kept its entire driver roster for this season, plus some invited returnees, secured BBC coverage and new title sponsor ROKiT Phones has reiterated it's "fully committed to our long-term alliance with W Series" despite its absence from real-world tracks this year.
In the coming weeks we'll be analysing W Series Esports League's progress, hearing from both the championship organisers and drivers about this unique situation and looking at how it's affecting the pecking order, but for now here's our initial verdict on the opening rounds.
INEXPERIENCE – AND EVEN DISINTEREST – NOT VISIBLE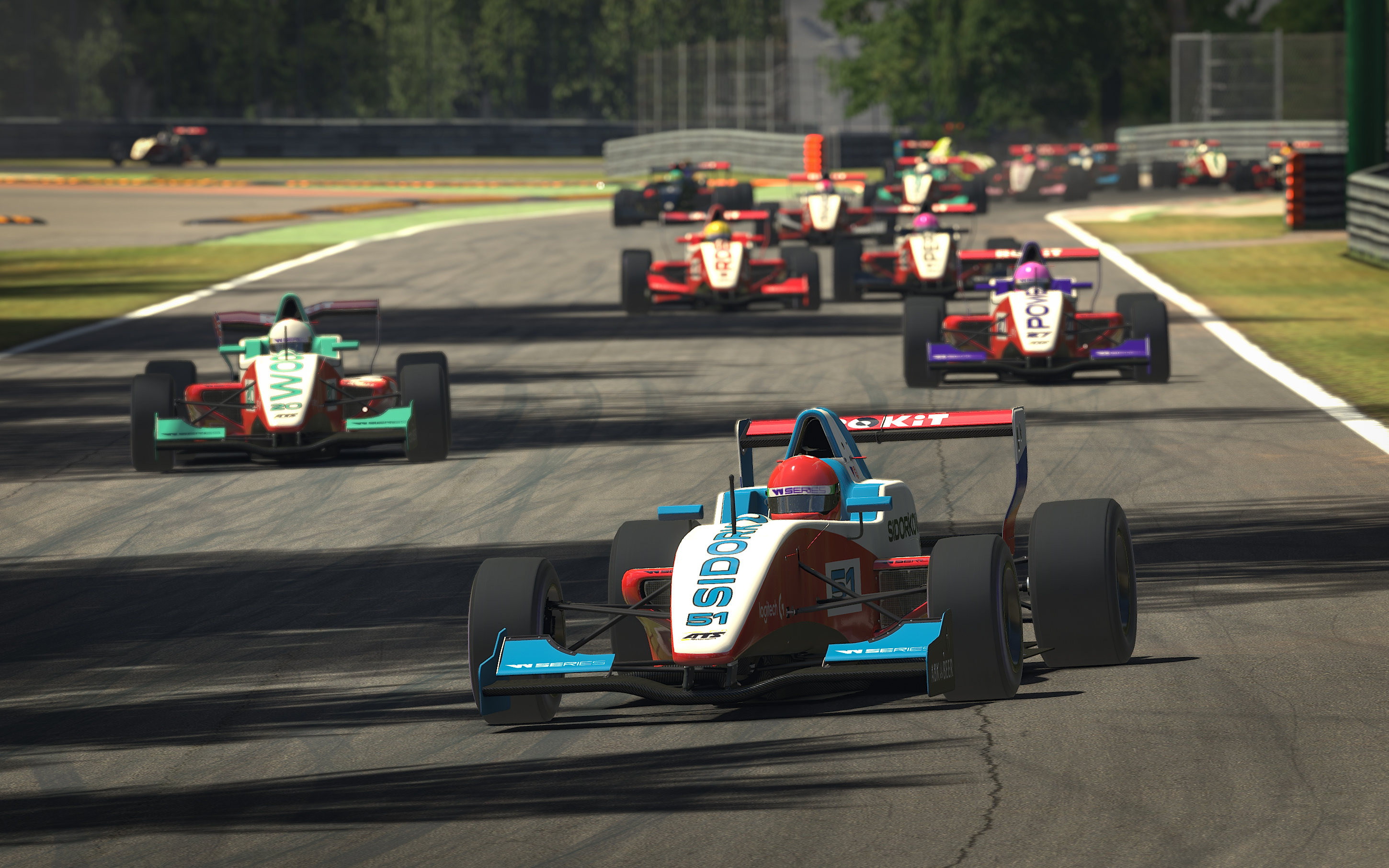 This was not a field packed with simracing experience – or necessarily simracing enthusiasm either, with several of the drivers saying they'd been reticent about getting involved in virtual racing early in the esports boom as they simply didn't feel it was for them.
W Series isn't the only real-world championship whose participants have differing levels of motivation for online racing, and elsewhere that's been the ultimate root of some of this period's biggest controversies – the consequences of the jarring clash between those who are treating this as real and those who aren't and don't care has been a recurring theme of these months.
Don't expect any such scandals in W Series. Newcomer Irina Sidorkova laughed after her sensational start "to be honest, I don't really like simracing", while reversed-grid race winner Emma Kimilainen admitted that her previous competitive virtual racing experience amounted to "a car game, I played it on a computer with just a keyboard" and that she'd had to squeeze in some quick sim education around family life in race week.
But whatever their gut feelings about simracing or their gaming experience, the drivers' attitude appeared to be absolute commitment and professionalism, and plenty of mutual support through shared tips and advice. This is what their 2020 looks like, so they're going to make the most of it. The starts were not mess-free but compared to many stand-in championships' virtual replacements the racing was notably sensible and disciplined.
And the best hint of how much they were treating it like real life came from double winner Beitske Visser, who's also been representing BMW in The Race All-Star Series Powered by ROKiT Phones' Pro Cup.
Asked to summarise the differences between racing in the Esports League and the real-world series, the main thing she flagged up wasn't anything to do with racing on a screen in her house but simply that in the Esports League it was a Formula Renault base car with a seven-speed gearbox.
Already hard-fought…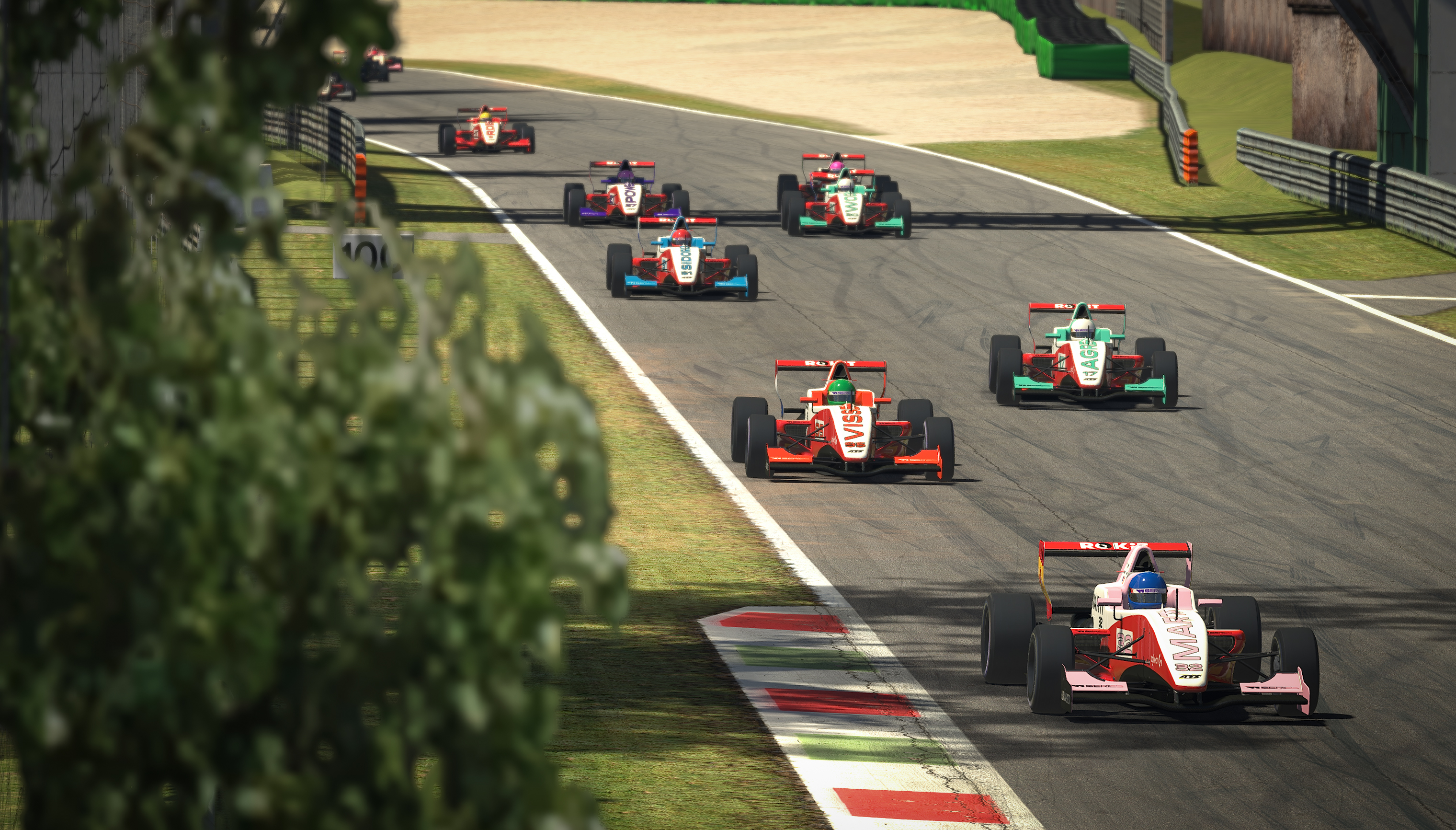 Much like the inaugural W Series campaign in 2019 attracted drivers of vastly differing real-life experience levels, so did the debut of its virtual counterpart feature a range of simracing experience.
Yet, just like at real circuits in 2019, the competitive spread on iRacing proved very reasonable from the get go.
The first virtual qualifying session at Monza featured 13 cars within a second of pole (a number reached only at Assen and the Norisring in the real-life 2019 season), while pole itself was decided by 0.001s.
…but the order's mixed up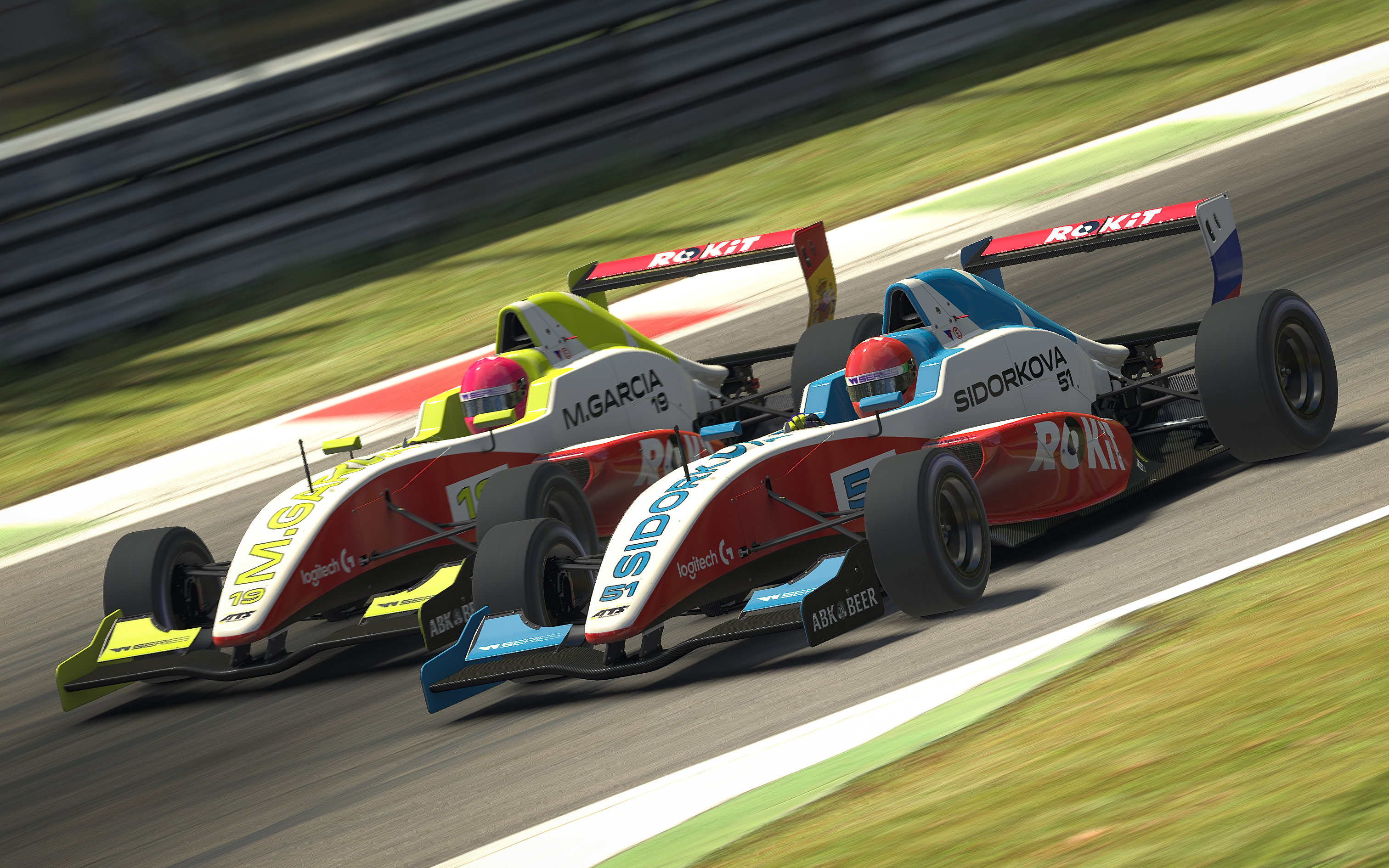 There is, of course, no perfect 1-to-1 correlation between the real track and simulator, and at virtual Monza many of the usual W Series favourites were somewhat overshadowed by lesser-known up-and-comers.
Beitske Visser's two comfortable wins and championship lead came as no surprise – after all, the ex-Red Bull junior was the series runner-up last year.
However, it was Caitlin Wood – with just two top-10 finishes to her name last year – who had denied Visser pole in both qualifying sessions, while newcomers like Irina Sidorkova and Nerea Marti established themselves as contenders right away – something that would've probably been less likely in the planned real-life 2020 series.
A CHANCE TO EXPERIMENT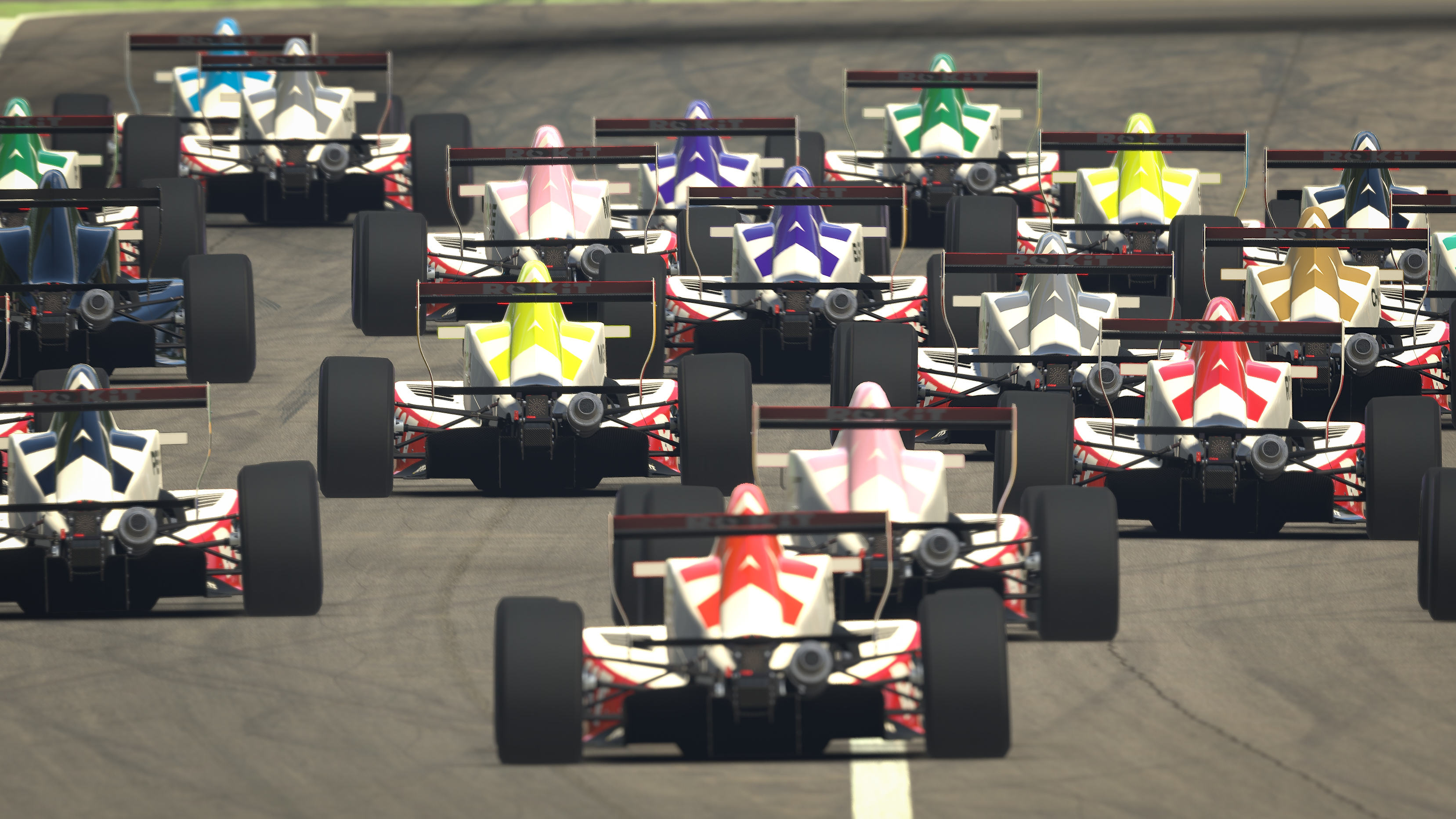 W Series' hugely popular reversed-grid race at Assen last year was a deliberate attempt to try something different within a championship whose adherence to the timeslot required to get its Channel 4 live broadcast slot limited it to a standardised single race format.
With the Esports League's broadcasts on BBC's online services and W Series' own YouTube channel, and no DTM timetable to fit into, the championship can try whatever it wants.
By the time the series is a few rounds in and the novelty of the online situation's worn off and it's settling into a straightforward sporting contest, W Series will be able to judge the reaction to the three-race, one reversed-grid format. It might not have much freedom in 2021 – regardless of the shape of the DTM's future, it's going to have Formula 1 timetables to fit into – but it's going to have even more data about what it might _like_ to do when it's back in the real world.
But reverse-grid chaos may be too much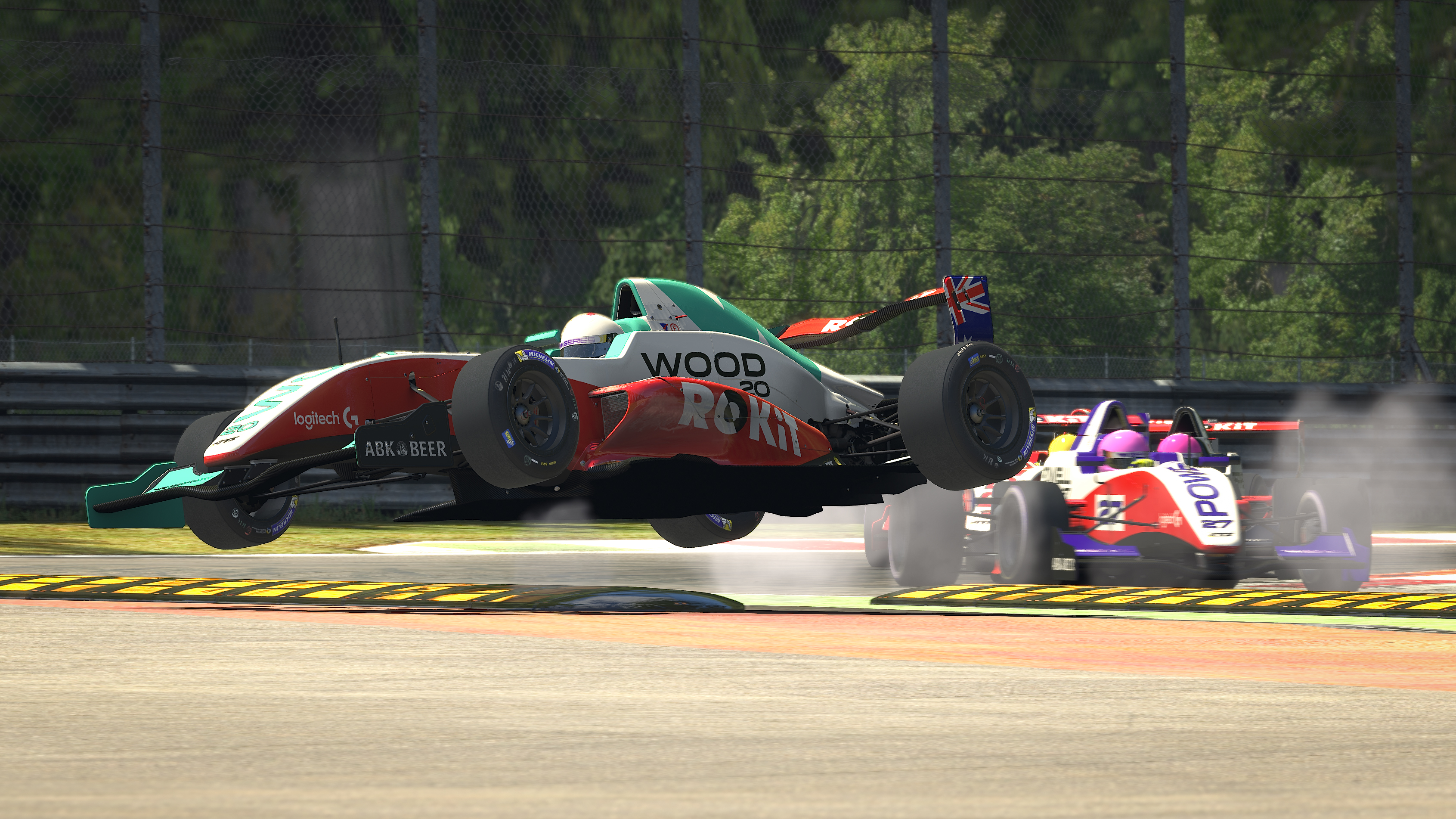 Junior single-seater series are very partial to reverse-grid formats but they usually steer clear of reversing the whole grid, and for good reason.
Flipping the competitive order makes for good entertainment, but places a premium on survival rather than sheer pace – something that was very much on display in the reverse-grid race at Monza.
It featured predictably the most chaotic start of the round's three races, and this made the field spread out immediately – while allowing the two reverse-grid front row starters, Kimilainen and Fabienne Wohlwend, to storm away from the pack and ease to a 1-2.
The frontrunners from the first race still made progress, and scything through the pack is very much a skill worth cultivating, but placing your quickest drivers at the very back – in a field that features what are still clearly different confidence levels when it comes to equipment – might make luck too much of a factor, at least in what should theoretically be a development series.