Following the news that Audi will quit the DTM, long-time driver Mattias Ekstrom talks The Race through the series' downward spiral and the only way he sees it surviving
It's the day after Audi's announcement that it will quit the DTM at the end of 2020, throwing the championship's future into doubt, and Mattias Ekstrom picks up the phone. Again. It's a busier day in lockdown than usual but despite that, and knowing the topic will not be the most enjoyable to dive into, he cheerfully answers his latest call.
Few images portray 'Audi in the DTM' like a Red Bull-liveried A4 with Ekstrom's name on the side. A TT or an A5 also count. Across nearly two full decades, the Ekstrom/Audi alliance became one of modern motorsport's most enduring and recognisable.
It makes what he says in a candid, lengthy conversation with The Race difficult to hear, but more poignant: "The DTM in its current condition, I can't see survive."
Ekstrom has no axe to grind. Two years have passed since the last of two-time DTM champion Ekstrom's 205 starts but the warmth of his long-term relationship with Audi and affinity for the DTM remains to this day.
He is a man whose career was made in the series and whose loyalty – 17 full seasons with the Abt team and Audi machinery – cannot be questioned. There are not many better-placed drivers to discuss the consequences of Audi's exit or the deep-rooted reasons behind the DTM's crisis.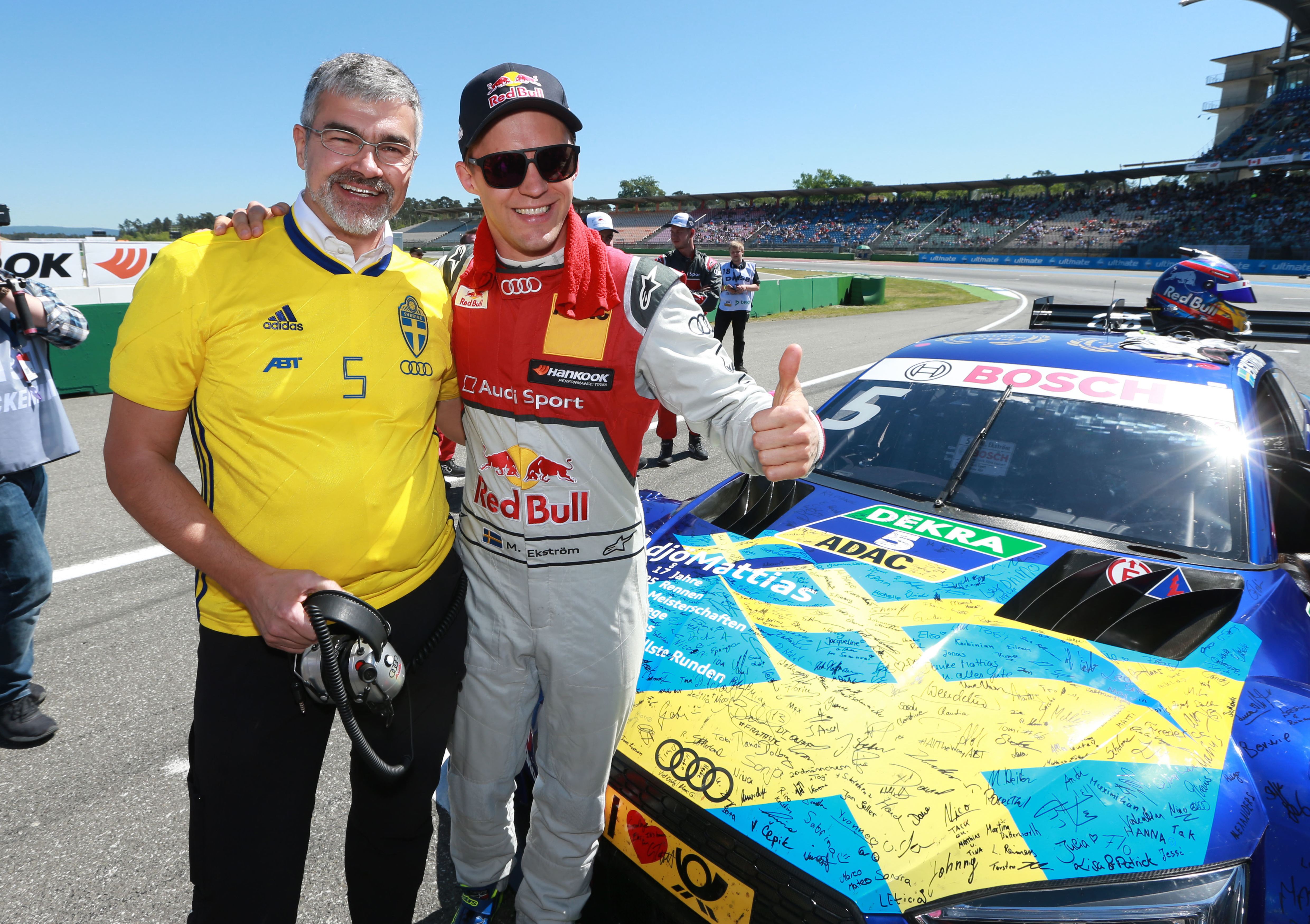 "It's not maybe, I cannot see any solution," he says. "The price is just too high.
"I don't want to paint the devil on the wall. I've been there for my whole life. It made me big, for good and for bad, but now I can't see a solution.
"If you see the general situation, I can't see a solution in the current form."
Ekstrom does not shoot from the hip. His thoughts are considered and his answers span minutes. It is a forthright conversation in which he considers the mistakes that were made and the only direction he believes can bring the DTM back from the brink.
"The last years I drove, I could feel there was the peak for some years and then it was reducing in interest, various reasons" :: Mattias Ekstrom
But we'll get to that. First, Audi's withdrawal sends Ekstrom back to 2017. He was sitting on his bed, on his computer, when Mercedes announced it would withdraw from the DTM after the 2018 season. Ekstrom remembers it as a "heartbreak moment", because "you can't replace them".
The DTM tried. 'Aston Martin' came in for 2019, giving R-Motorsport the license to use its name and Vantage body shape, but withdrew after one season.
Ekstrom, sadly, was proved correct. Now he has the same fear. Only this time there is only BMW left to prop the championship up, and it seems nobody is waiting in the wings to join.
It's hard to see how that will change organically, given the reasons for Audi's withdrawal: a series of dwindling relevance to even a German manufacturer, with a limited audience and significant cost, coupled with the consequences that will be felt because of the COVID-19 pandemic.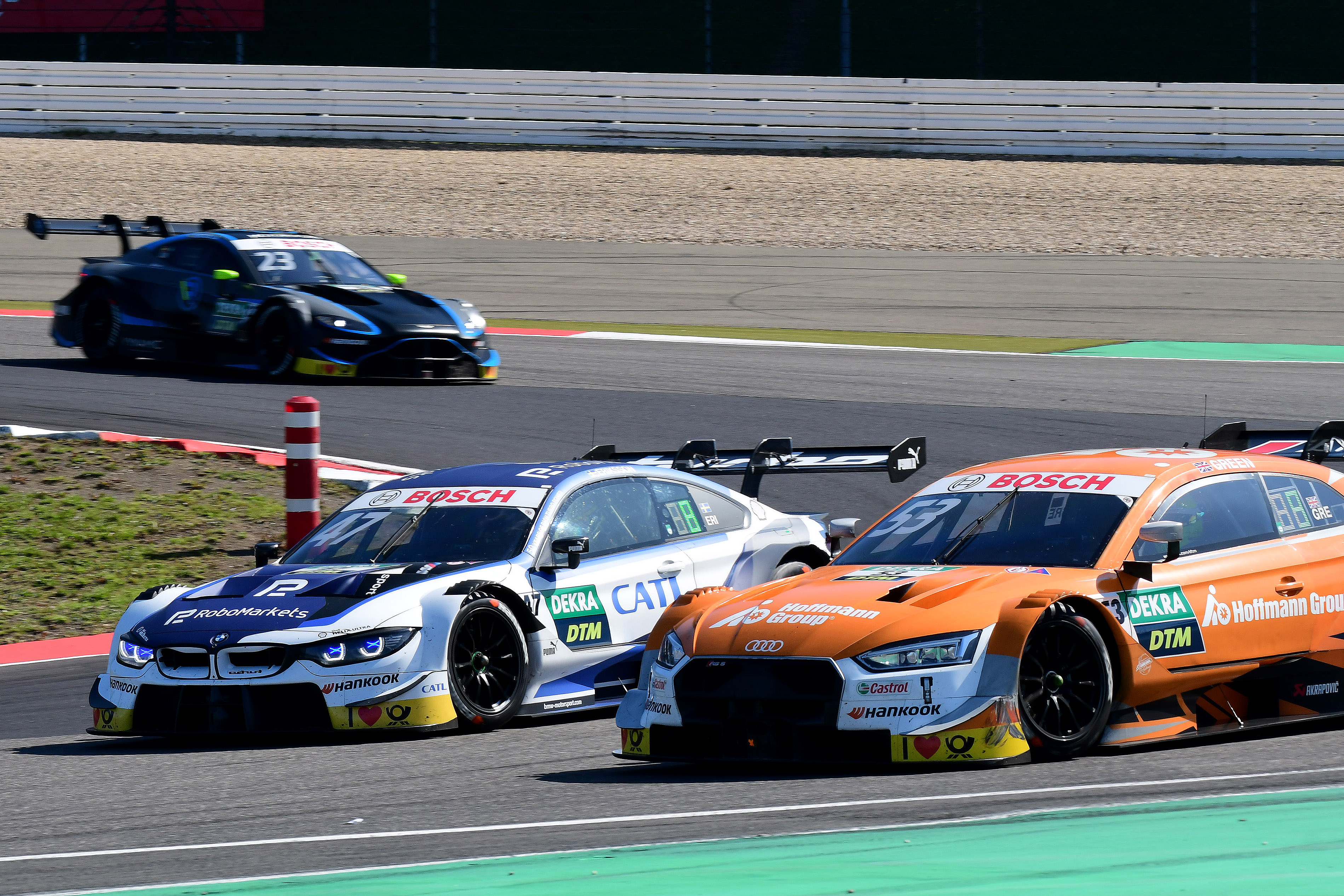 "I can't see that (the DTM appeals to) people today with the coronavirus situation, the general mindset of people having a high awareness of return on investment, the social situation and everything," says Ekstrom.
"Yes, people want to be entertained, but at what price? And I think the DTM's price has been high for many years.
"Now we come to the point where the return on investment doesn't fit."
DTM boss Gerhard Berger says Audi's exit "worsens the situation" for the series and its future depends on "how our partners and sponsors react to this decision". But it also depends on what the DTM does, not just the promoter but all stakeholders.
Unfortunately, the withdrawal of both massive German manufacturers from the pinnacle of German motorsport sends a bleak message about what that pinnacle offers in its current form.
"The last years I drove, I could feel there was the peak some years and then it was reducing in interest, various reasons," says Ekstrom.
"I recognised when I started to sign less autographs, maybe it was because I was a bad boy and I was not good enough. Even so, the paddock wasn't as full.
"There was no queue to the hotel when I had to come in the morning and go in the evening, less journalists started to call. I could feel times were changing."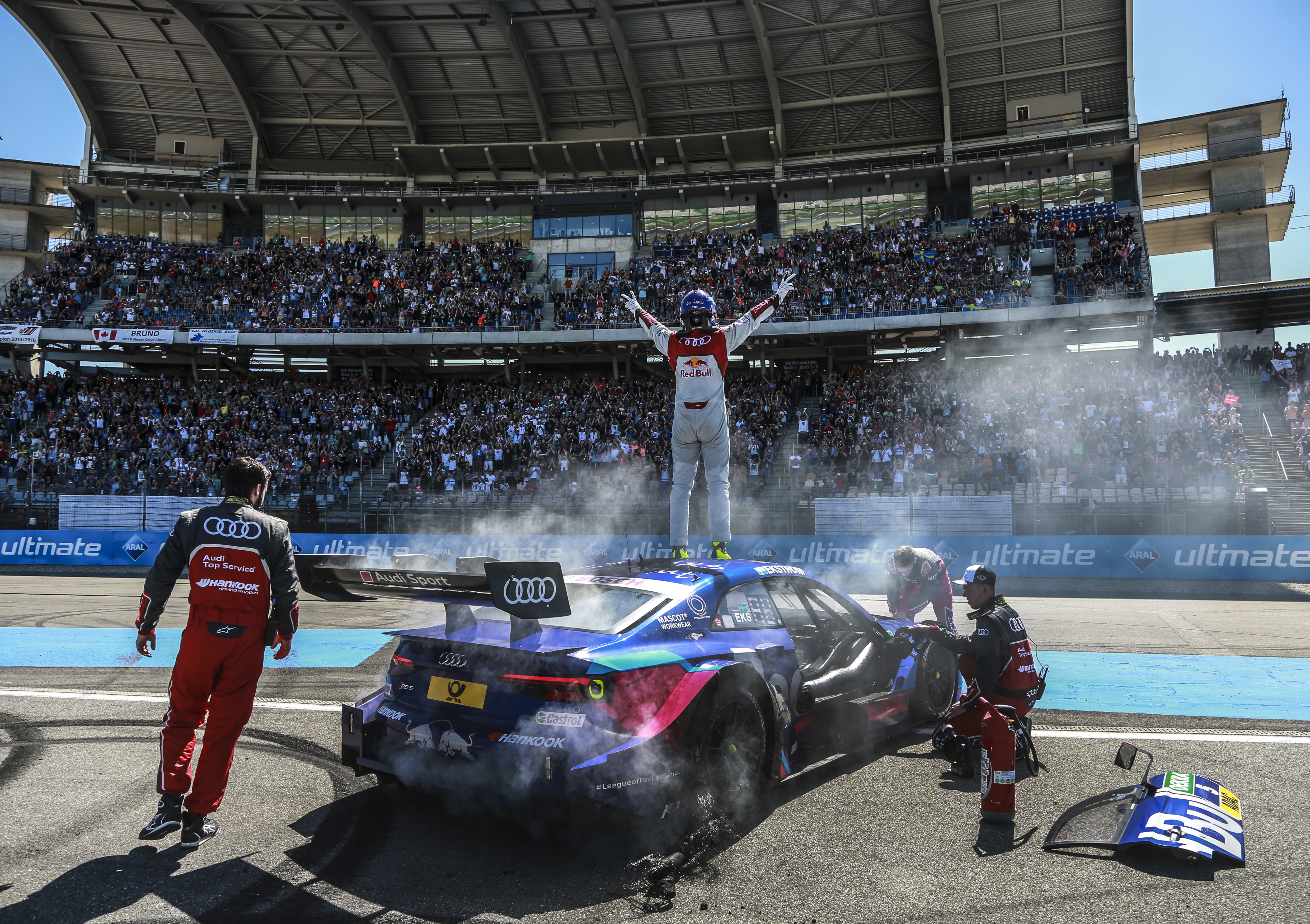 Ekstrom's last full DTM season was in 2017. By then, controlling costs had reduced the field from 24 to 18 as Audi, Mercedes and BMW cut their entries from eight to six. New race formats had been altered, then ditched. Formula 1-style DRS and tyre compounds were introduced. Last year it added a push to pass system.
Before then, designs had been homologated with common parts beneath the surface, while Class One regulations were announced to align the DTM with Super GT (something that only manifested itself last year with two crossover races of limited participation).
Unfortunately, the rot had set in by this point. Ekstrom reckons the DTM lost sight of what was important.
"I think most of this was created by people not realising why we did it, why the DTM exists," says Ekstrom.
Audi's exit is not simply a response to the last few weeks and the coronavirus crisis, it's the legacy of something deep-rooted and change that has spanned several years
"Some people thought it was made that engineers could have fun. Some thought it would be the drivers have something to do. And I think over time, too few cared really about the fans to offer a good sport.
"It was becoming more and more a manufacturer and car platform, political correctness, an outdoor exhibition and a hardcore sport."
Audi and Mercedes propped up the DTM for a long time after Opel left in the mid-2000s, combining new works cars with older machinery, and adhering to a gentleman's agreement not to poach each other's drivers, keeping the driver market cheap as well.
Costs escalated when BMW joined, driver poaching started, and development was more significant. For many, the complexity of the cars lay at the heart of the problem in racing terms: too aerodynamically dependent, more F1 than touring car.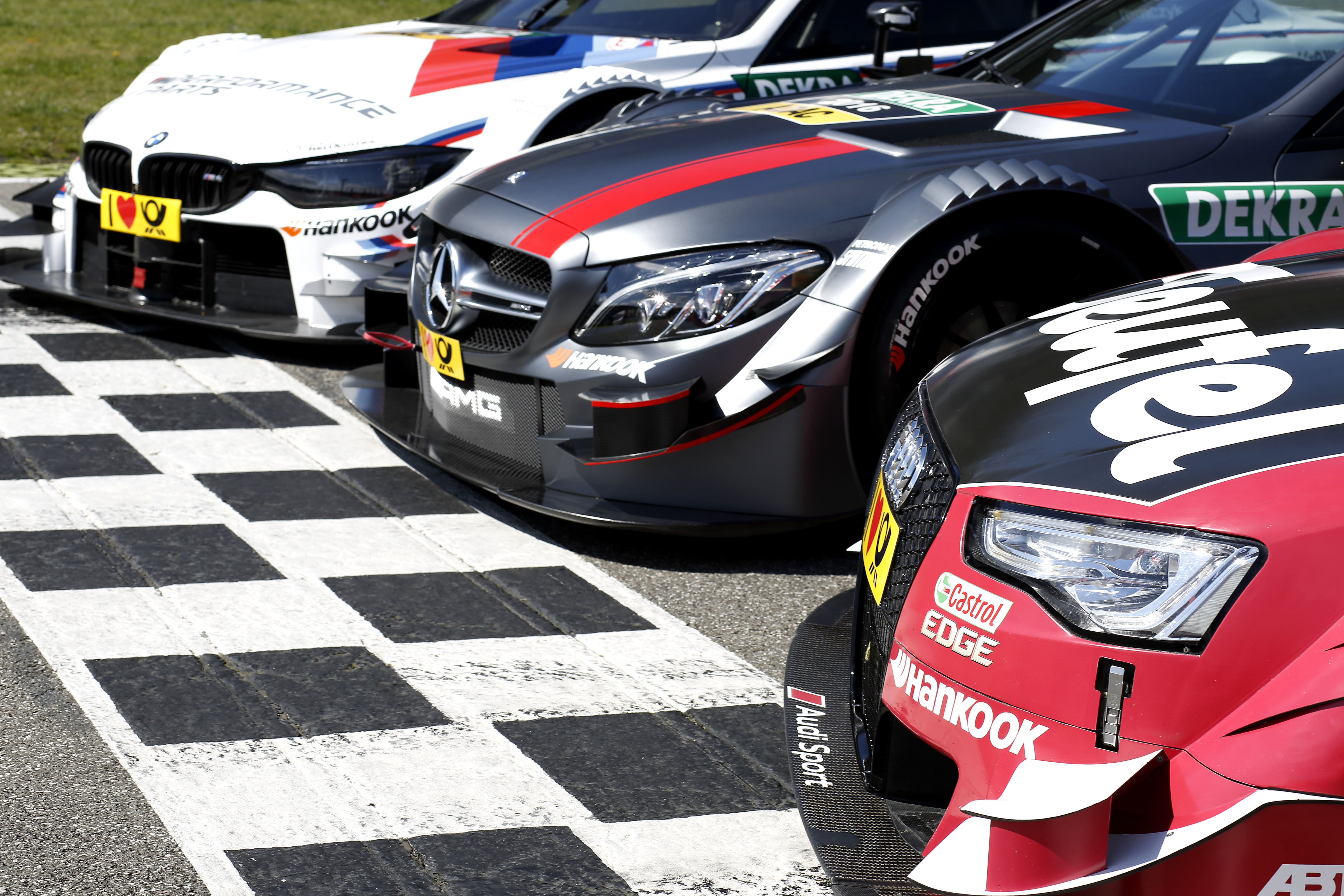 By the time the various measures were deployed to try to spice up racing and reduce costs, it was too late.
Ekstrom says the series had moved too far away from the early efforts of the likes of Norbert Haug, the Mercedes motorsport boss who was a key part of the DTM's creation at the turn of the millennium, one year before Ekstrom joined the series with Abt.
"He put a very special mindset from Mercedes side on it," says Ekstrom. "They were, in my opinion, the strong leaders of how DTM would develop.
"I don't want to say when he left, everything changed, that's wrong. But at least there was a big change when he left because him and a few guys, they were taking care of the fans and the sport and it wasn't so politically correct."
As interest declined and "the effort to be competitive" increased, it made the series "overpriced" – a dangerous position for any series, but especially one that is manufacturer-dependent.
By the middle of the last decade, Audi was also launching a works Formula E programme. As a driver at the heart of the DTM project, Ekstrom had a close look at the impact this was having behind the scenes at Audi.
He was also running his own EKS team in World Rallycross with an S1 that received factory support in 2016 (and then immediately had its budget axed), so had first-hand experience of the mechanisms at play financially.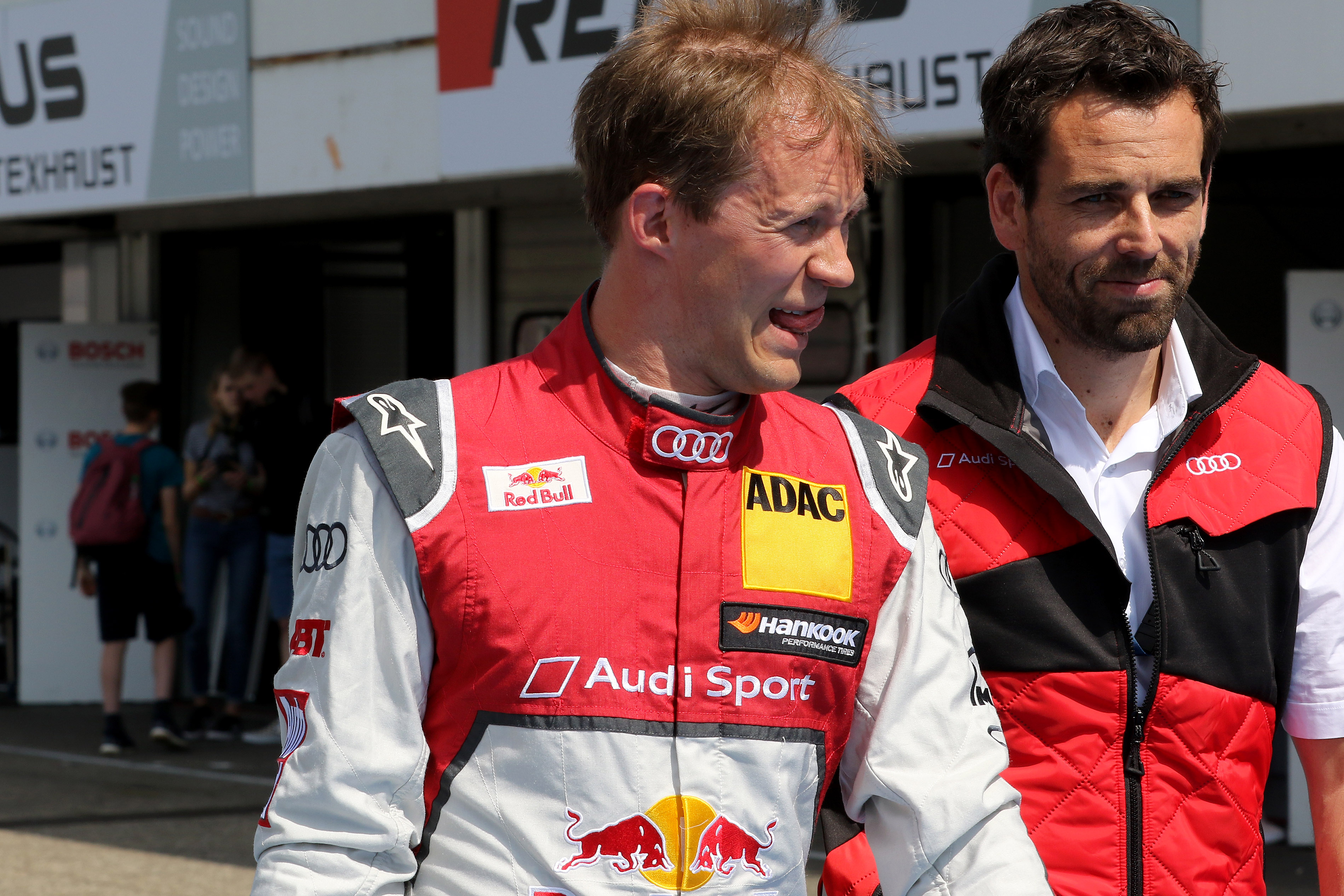 "Every day the business model I think became worse and worse because the views went down and the fans got less, the spectators got less, sponsors started doubting and so on," says Ekstrom.
"So when you're on this downward spiral, or whatever you want to call it, it's not so easy to stop it and recover it.
"Frankly I'm sad that it went this way. But when the day comes that it's finally over, I'm sorry to say but I'm not surprised. And I also understand the decision."
The implication from that is clear. Audi's exit is not simply a response to the last few weeks and the coronavirus crisis, it's the legacy of something deep-rooted and change that has spanned several years.
The DTM landscape is vastly different to a decade ago, when the departed and the departing manufacturers (Mercedes and Audi) were all the DTM had, and there is no quick fix to that.
"Things creep up on you," Ekstrom says. "You change your attitude slowly, a tenth of a percent every day. And between one day to the next, there was no big change happening.
"But your behaviour over the years made a big change. But then, it wasn't so easy to say, OK, let's go back to where you were."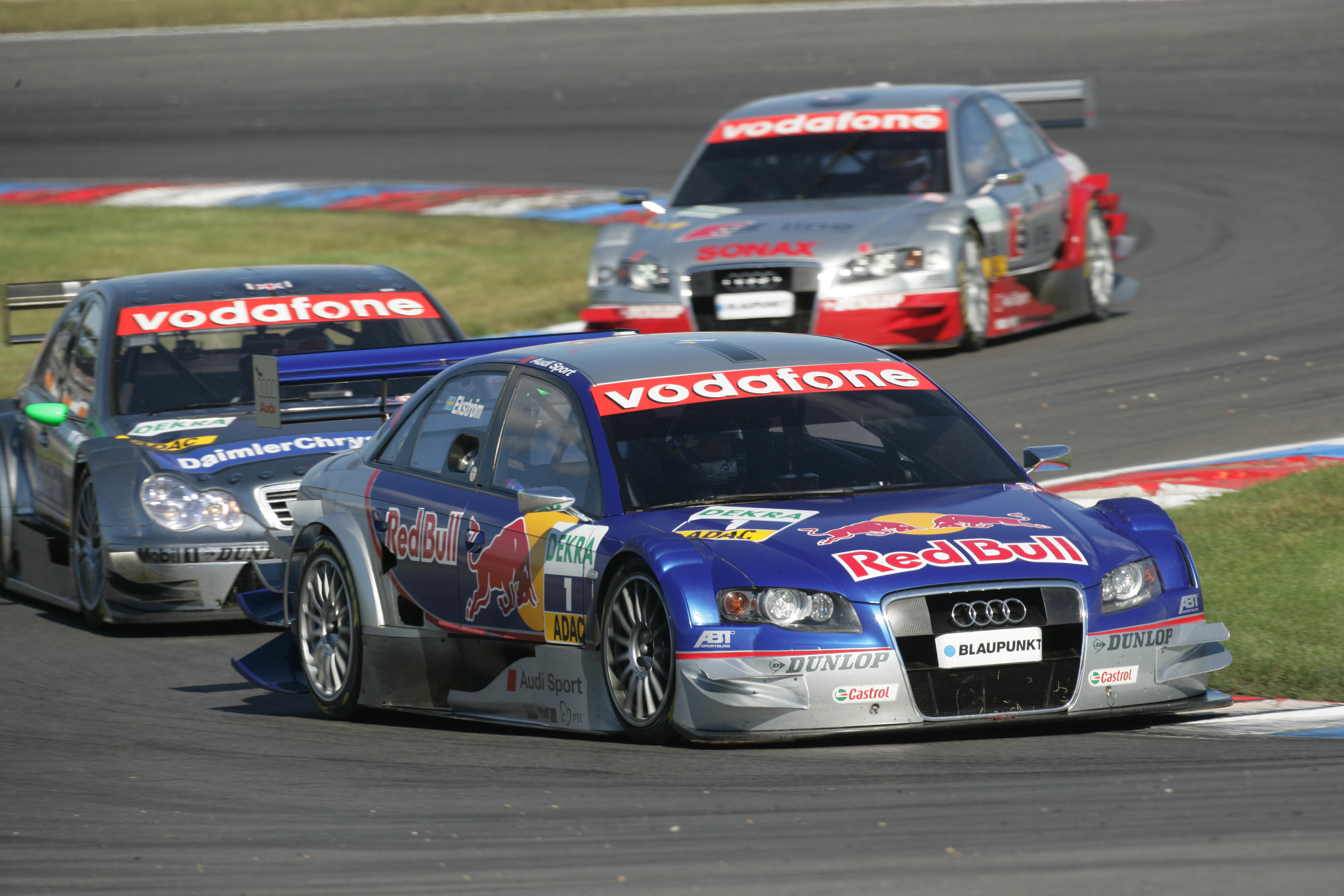 If Ekstrom sounds in any way preachy it should be noted that he does not put himself above blame.
He says that drivers played their part in decreasing the DTM's value by putting their own interests first, either by toeing the party line or ignoring the importance of the bigger picture altogether.
"I was also a part of it," he confesses. "I was one of the guys who behaved badly. So I'm not saying I was the golden kid. No, no, no, not at all, I had bad manners for years as well.
"At some stage, it was like trying to hide from reality. Sometimes I felt nobody cares if I do it right or wrong.
"Sometimes I got frustrated because you want to win, you don't win, and then you do other stuff and you prioritise differently."
It is unclear exactly what Ekstrom thinks of his own actions, but the DTM has had an image problem for years of results being contrived: not staging races, but each manufacturer throwing its weight behind a given driver.
There is also a wider, modern-day driver problem of some being guilty of not engaging proactively with the audience, and a willingness to robotically toe the party line.
The DTM's challenge is either to re-establish its relevance with manufacturers, or adapt for the modern world of motorsport. The latter seems more realistic. Ekstrom goes as far as saying the "only future" is a new car concept
"Some of the drivers which are around now, no name mentioned, they are awesome drivers," says Ekstrom.
"But if you think of it as a show, they're the worst. They wouldn't give an inch to prioritise something else.
"They would never take a battle. If you get media guidelines, what to say, what not to say, they would follow it blindly.
"Because they say 'I don't care anyway, as long as I get bills paid, I follow the wording'.
"So all the individuals became just an extended arm of the car brands and the old school – Christian Abt, Uwe Alzen and a couple others – they all disappeared.
"There was nothing left, there were no individuals left. And nobody dared to say a word.
"There were a few guys who did behave out of the box, but for that, you would need to be pretty brave."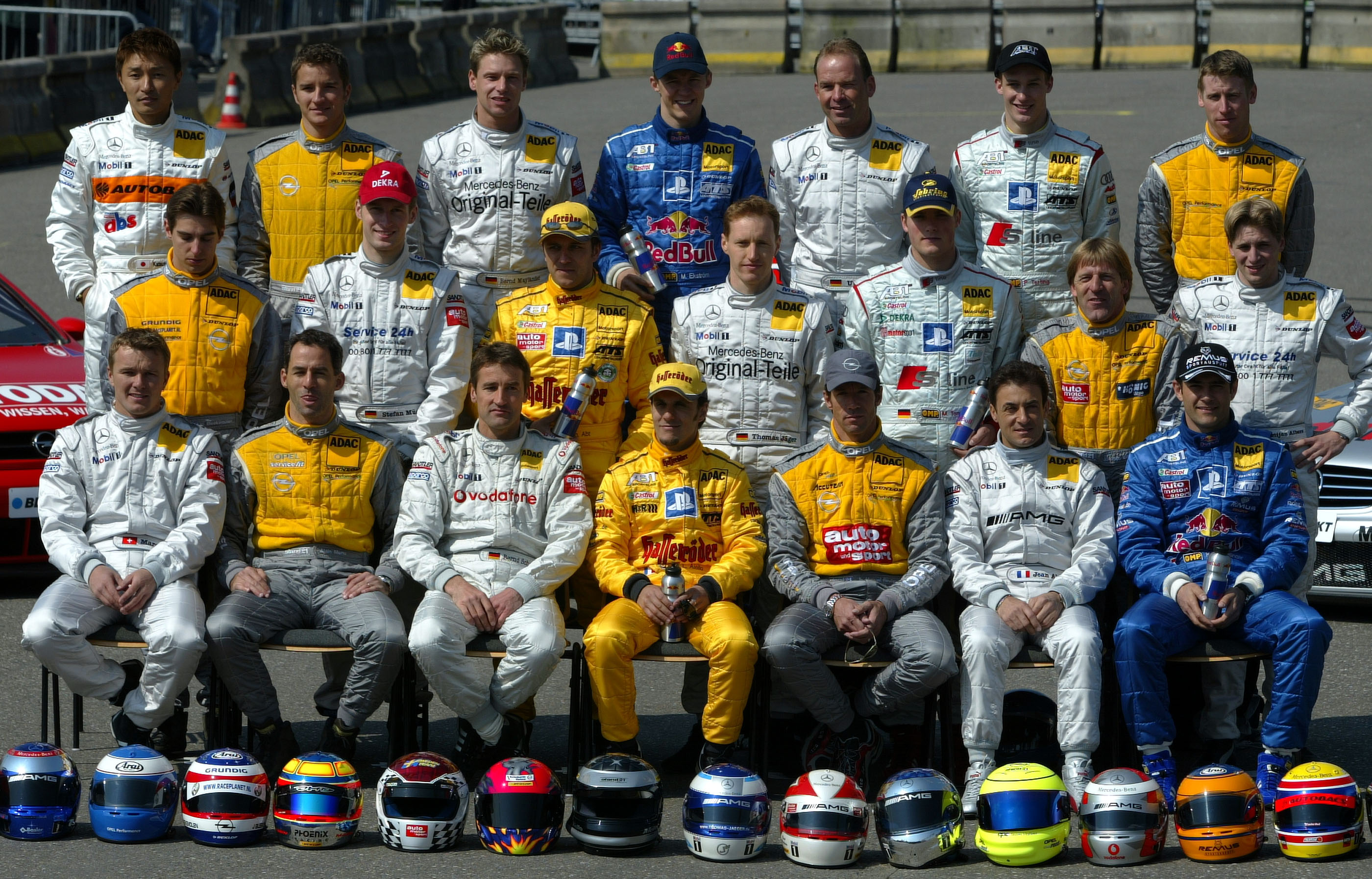 It's not easy to quantify the impact of what Ekstrom talks about here. And it could be argued that if fan interest is dwindling in a series, what can an individual do stop that?
That would be an abdication of responsibility. Everybody has a part to play in making a championship a success, especially when the on-track product is flawed – which the DTM was, otherwise it wouldn't have pursued so many options to shake things up.
Collective responsibility also applies to how the DTM recovers from this situation.
Berger said he would have "hoped for a more united approach" following the "short-term" nature of Audi's announcement. But pointing figures at Audi will achieve little when it comes to addressing the depth of the problems identified by one of its longest-serving drivers.
This dilemma requires an overhaul across the board. There is still interest and demand for the DTM, passionate people throughout the series. "But to spend that type of money won't happen again," Ekstrom warns.
The DTM's challenge is either to re-establish its relevance with manufacturers, or adapt for the modern world of motorsport. The latter seems more realistic. Ekstrom goes as far as saying the "only future" is a new car concept.
His suggestion is GT-inspired machinery, a merger with the ADAC GT Masters to adapt GT3 cars with a sprint race format and Nordschleife 24 Hours showpiece round. A bit like Australia's Supercars championship, that uses high-performance touring cars across shorter races and endurance specials.
"Reduce the price dramatically," he says. "The private teams can join. You can have a grid of 30 cars and manufacturers are limited to two to four cars. And that's it."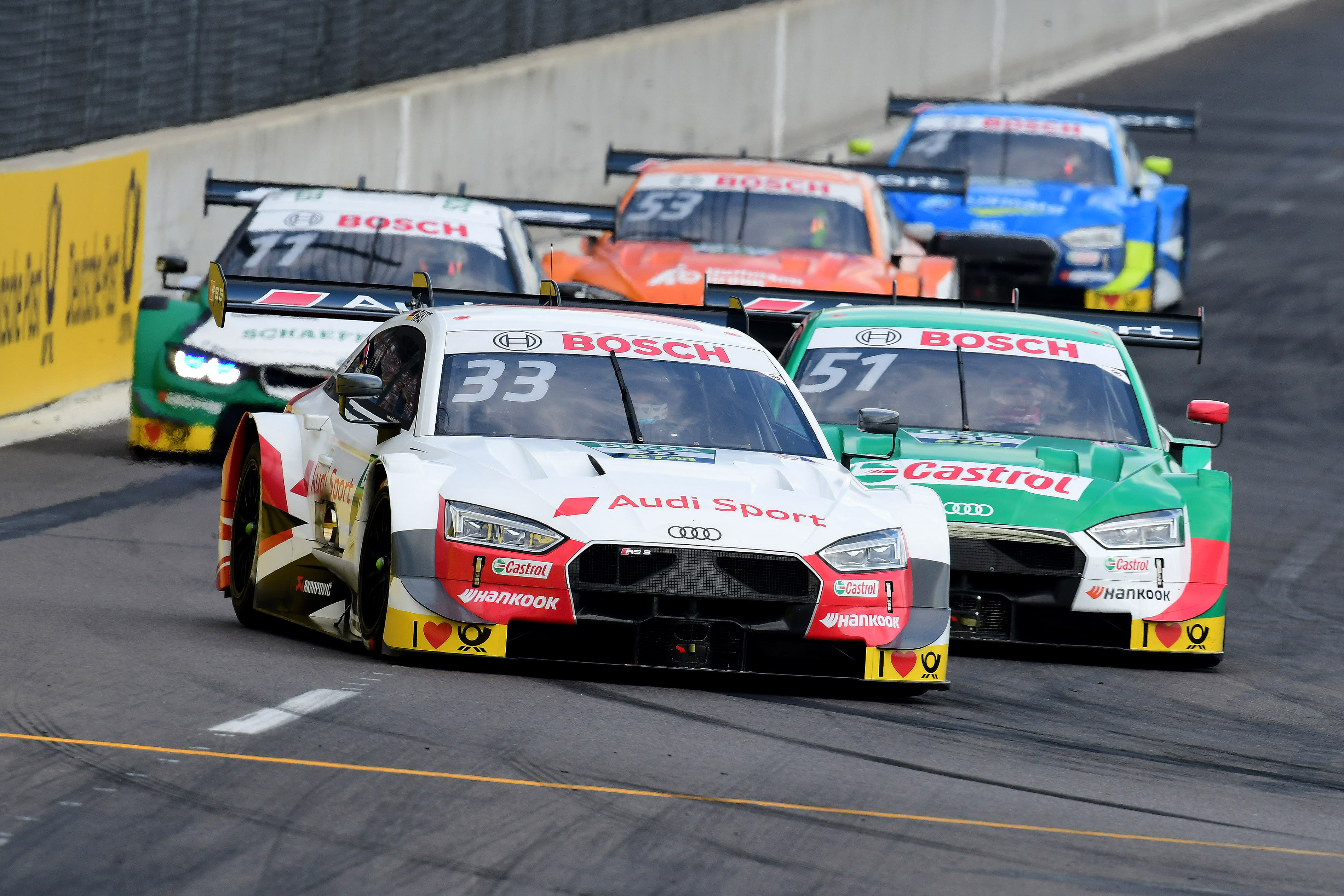 The proliferation of TCR as a global touring car platform of choice doesn't appeal as a DTM alternative, at least to Ekstrom.
He likes the concept – and has signed up for the new PURE TCR electric series – but says it was only imagined to be an entry-level form of touring car racing, not the peak. That it has become the World Touring Car successor is circumstance and necessity, not design.
"For DTM I can't see that's the right way to go," he says. "For me, a DTM car needs 600 horsepower. It needs straight pipes. It needs a bit of downforce.
"But it also need more than one manufacturer, or even two. You need to say eight manufacturers by four is 32 cars.
"The bottom line is the car alone needs to produce goosebumps. If it doesn't, I'm sorry, but it is not good enough.
"You shouldn't underestimate what goosebumps means for fans."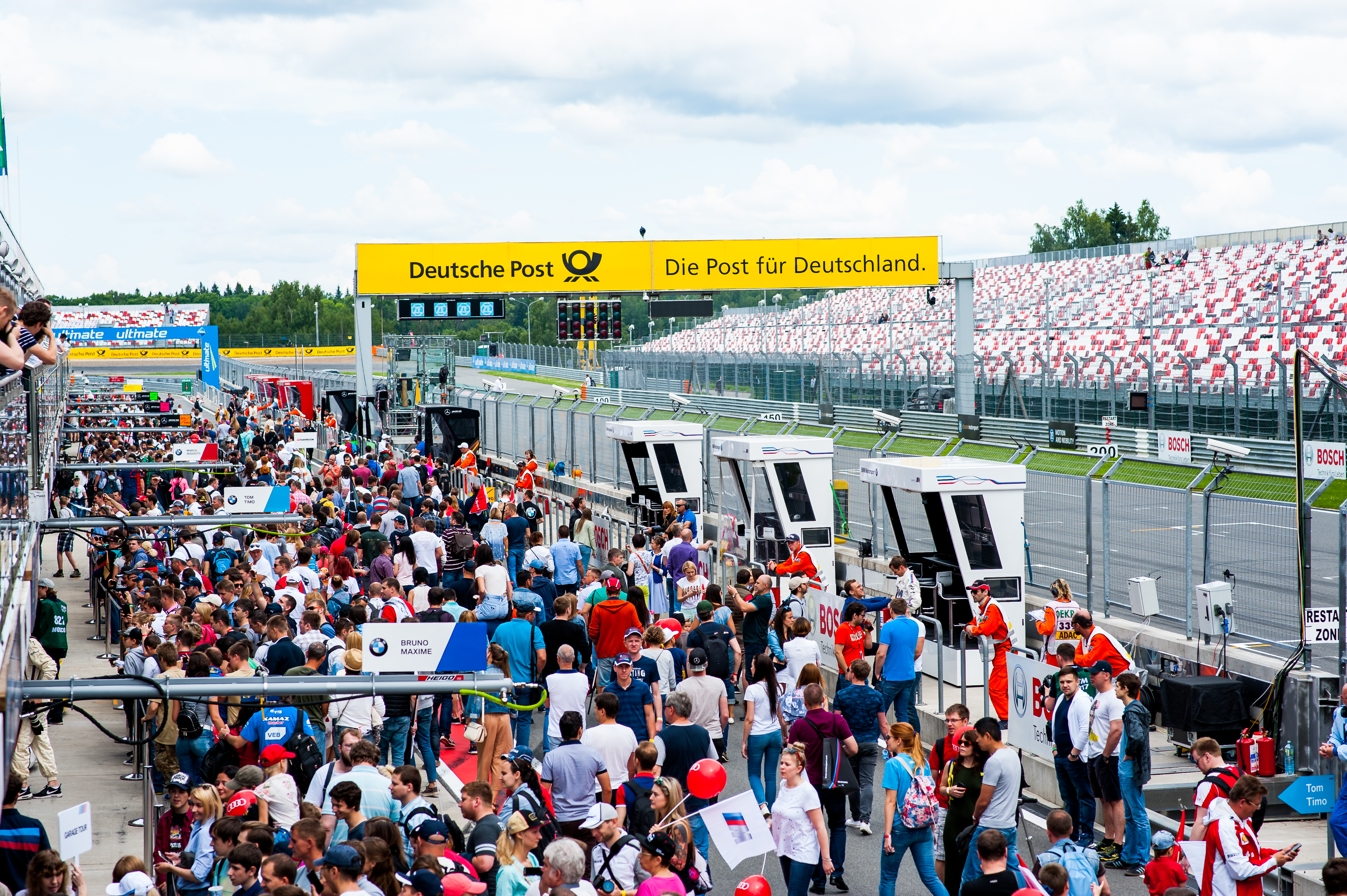 Ekstrom's message might be blunt at times, but it comes from a place of caring and concern. His regret that Audi is leaving the DTM, and how it worsens the championship's plight, is sincere.
This is a driver who was at the centre of Audi's involvement at the very start of its factory stint in the modern DTM, achieved great successes with the manufacturer, and experienced the series like very few others have: warts and all.
"It was the childhood dream that came alive," he says. "And I will always be grateful for DTM and to Audi for what I've done.
"I think as a standalone, the goosebumps level of my first individual race victory was probably bigger in pure joy than many other moments. Being the champion was a different type of goal.
"I will remember the goosebumps when I won my first race forever."
Soon enough, memories will be all Audi and the DTM have of one other, too.
That does not simply raise doubts about the championship's future. It puts the DTM's very survival at stake.