The news that General Motors is to discontinue its Holden brand at the end of the year has placed a huge question mark over how Australia's Supercars Championship series will look in 2021.
On the very eve of the 2020 season, and with the teams assembled at The Bend Motorsport Park for Tuesday's official pre-season test day, many team members, drivers and fans are reeling from Monday's announcement that the iconic brand, part of the GM portfolio since 1931, will soon be no more.
The announcement that Holden will end its presence down under comes three years after GM ended manufacturing Holden vehicles in Australia.
While the future of the brand's road cars is known, what will happen on the racetracks, and how its teams will react, is yet to be seen.
Ironically, the new season will be the first since 2012 to feature only Holdens and Fords on the grid, with factory-supported teams from Nissan and Volvo, and a private effort with customer Mercedes, coming and going under Supercars' 'New Generation' regulations.
The 2020 field consists of 16 Holden Commodores and eight Ford Mustangs, all powered by the marques' five-litre pushrod V8s and utilising common control components in the cars' transmissions, brakes and suspension, wheels and tyres and electronics.
While Ford has continued to support a number of its teams, including reigning champion DJR Team Penske and Tickford's four-car squad, Holden has wound back its backing over recent seasons, but has continued to financially sponsor the Red Bull Holden Racing Team (which recently confirmed a renewed deal for 2020/21), and to provide parts and technical support for a number of other Holden entries.
"Today's news is understandably disappointing for fans who have followed Holden's success in Australian Touring Cars and Supercars since its debut in the 1960s," Supercars said in a statement.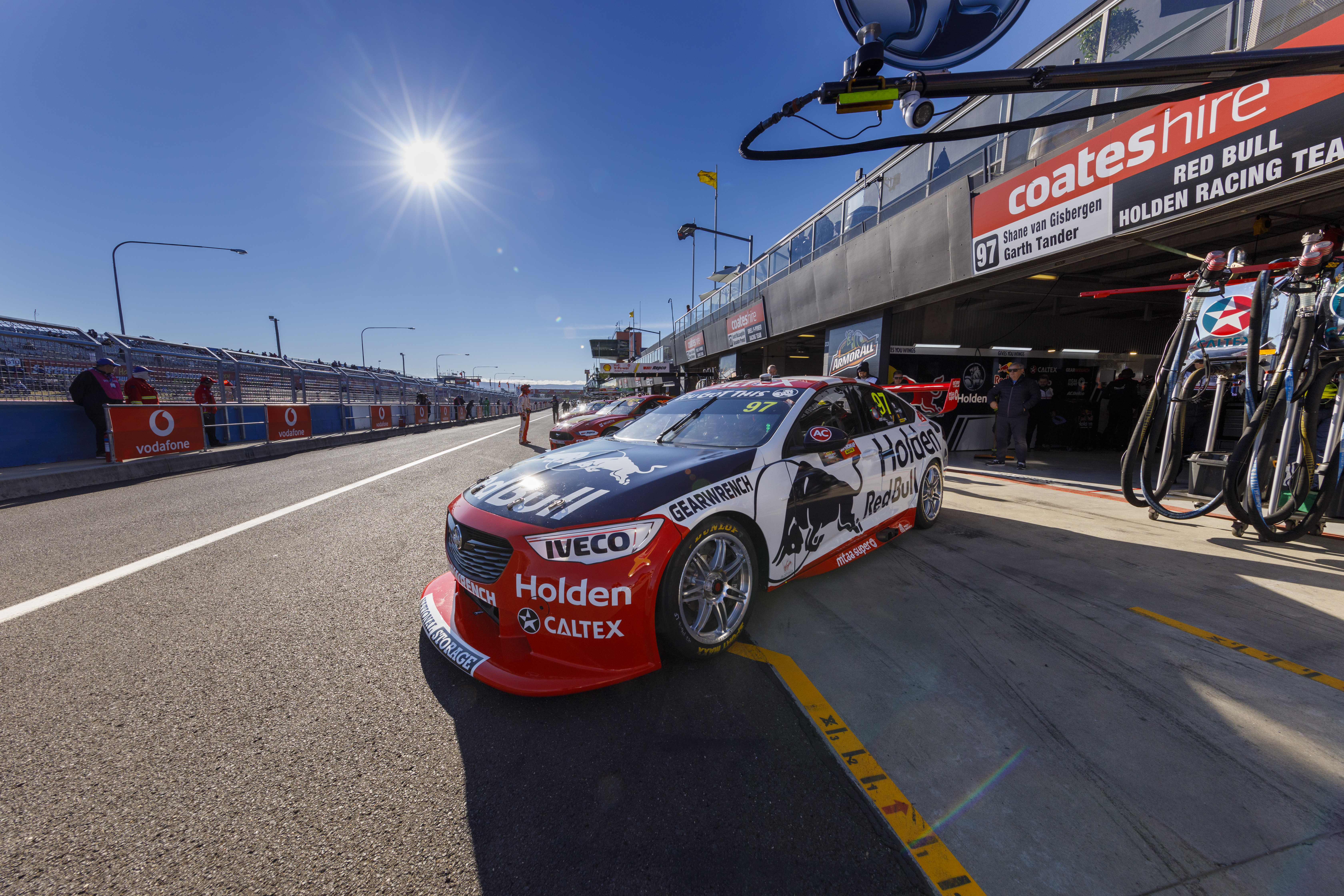 "The Commodore will remain on track for the 2020 championship season and we're looking forward to seeing it alongside the Ford Mustang once again this weekend when the 2020 Virgin Australia Supercars Championship begins in Adelaide."
While the news comes as a shock to many, industry insiders have been expecting the worst for some time.
From a once-dominant market position, where it was unchallenged as number one for decades, Holden sales have plummeted, as Australia's buyers turned away from sedans and towards SUVs.
In 2003 Holden and Ford were first and second in the marketplace, selling almost 160,000 locally-made Commodores and Falcons. According to industry watchdog VFACTS, nearly one in five vehicle sales was an Aussie sedan, station wagon or utility, and both manufacturers spent heavily on their motorsport programmes.
Sixteen years later, the scene is much different. With a dominant Toyota taking nearly 20% of the market, Ford has dropped to fifth and Holden to 10th.
While sales of whatever Falcons remained in showrooms were so negligible as to not be measured in 2019, Holden's Commodore ZB (an imported version of the Opel/Vauxhall Insignia) found only 5915 buyers – that number itself a drop from more than 9000 units in 2018.
As Ford and other importers managed to find customers for their SUVs, Holden has clearly struggled, and even its announcement two months ago that it would discontinue the Commodore and its Astra small car in 2020 failed to stem the losses.
By contrast, while Holden dropped Australian market share, it has held on to fourth place in the New Zealand market, where it sells roughly the same model range as it does in Australia.
Supercars is in the middle of producing its latest set of regulations, named 'Gen 3', which had been slated for introduction in 2021. In September that was set back, and the rules are now to be introduced in 2022.
But with the news that Holden is heading for the exit, no obvious fresh manufacturer knocking on the door and a growing interest in the TCR series – which will start its second season of racing in Australia on the last weekend in March – this news could not have come at a worse time for Supercars, its teams and its fan base.