W Series recently announced the launch of its own esports championship, with all 18 of the drivers signed up to take part in the 2020 W Series season getting involved.
On the face of it, the W Series Esports League just follows in the footsteps of other esports competitions established by other motorsport series with its own 10-race championship on iRacing.
But the distinctiveness of the real-world W Series always extended beyond its single-gender nature, and the same is true of its Esports League.
With cars run centrally rather by teams, and both chassis and engineers rotated around drivers between each race, all drives fully-funded and a comprehensive support and development package of fitness and media training, W Series has been trying to rethink the whole concept of what a junior single-seater championship should be and what it should offer its drivers. In that aspect of its mission, gender has been irrelevant.
And that aspect permeates the Esports League too. What makes W Series' venture into virtual racing stand out is all the drivers have been sent the exact same simracing gear from supplier Logitech.
"We didn't want it to be trite or jokey. If we are going to be successful we need to be serious about it" :: Catherine Bond-Muir
Most in-person esports events provide standardised equipment on site, but that normally doesn't apply for online races. Newcomers to esports during the pandemic-inspired boom have been quick to talk about the massive disparity in sim rig set-ups between competitors, and the differences in feel and performance that result from having older, cheaper or less advanced kit.
Catherine Bond Muir, the CEO of W Series, explains that the rationale of equipment equality absolutely had to carry through from the real-world series to the Esports League.
"We approached the drivers pretty early on and we had total support from the drivers on this because obviously what motor racing drivers want to do is race," Bond Muir says.
"Logitech have been absolutely astonishing because they have provided us with all the equipment that is required and it has been shipped around to every single driver because what W Series is about is having equal equipment.
"We've spoken a lot about having equal cars so we can figure out who the fastest drivers are.
"So every single driver is going to have identical equipment, which is the Logitech equipment, so they can compete on an equal basis for the Esports League."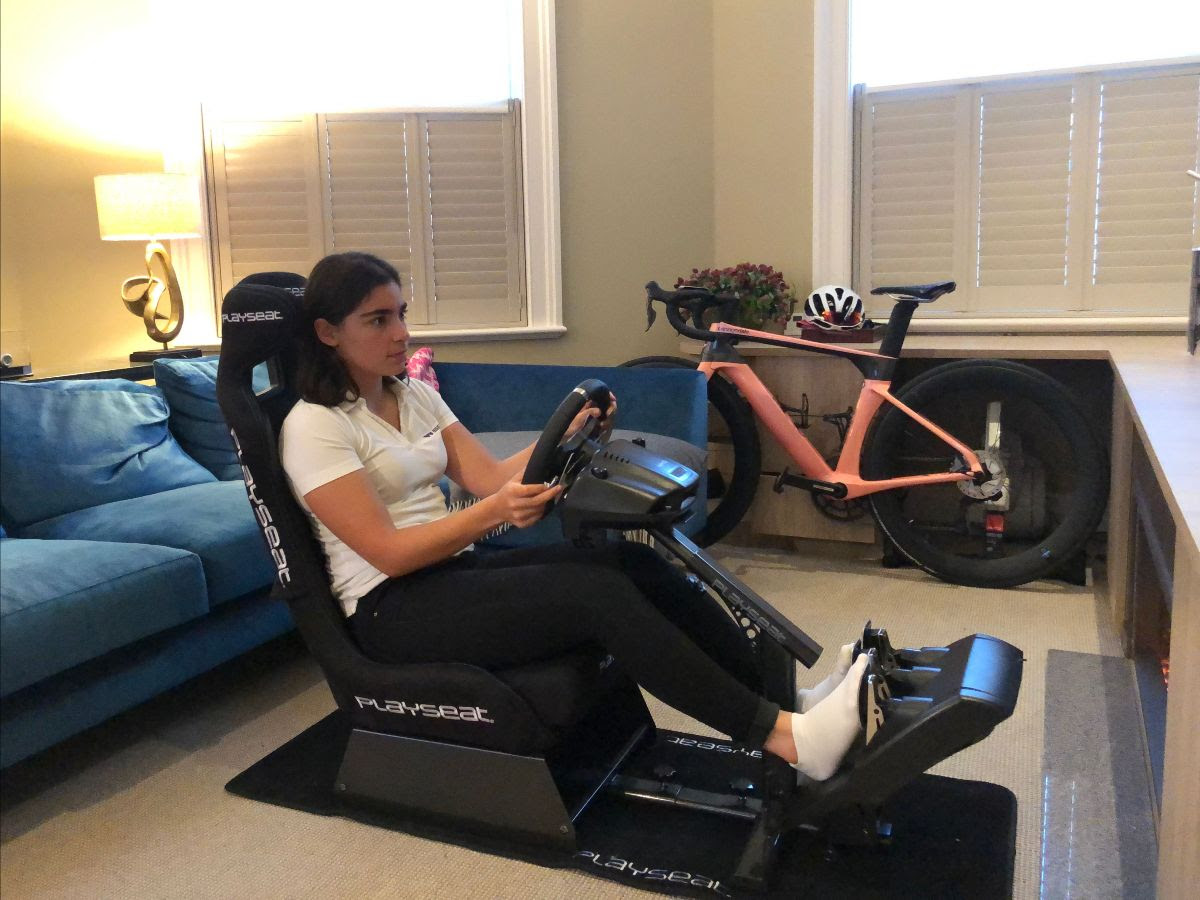 In keeping with the aim for the Esports League to be as similar in theme as possible to the real life championship, steps have been made for it to be taken seriously by the drivers.
Like many other esports stand-in championships, W Series recently announced some guest racers – but in keeping with that authenticity drive they're not celebrity from elsewhere in motorsport or wider sport but all drivers who raced in the 2019 championship but hadn't made the cut for the original 2020 grid.
"We looked a lot at the other esports challenges and we decided we wanted our esports league to be one: a league, so it would have that degree of intense competition, and we want it to be serious and authentic." Bond Muir said.
"We didn't want it to be trite or jokey.
"I think if we are going to be successful we need to be serious about it.
"So we've chosen serious racers, we've turned it into a league with points for each race because we want it to be highly competitive."
One of the more contentious aspects of the league is limiting it to female racers only.
Looking at it on the surface level, that's an obvious move: the real-world W Series' primary ethos is being a development series for women. Why should its esports races be any different?
The counter-argument – voiced by Formula 3 racer Sophia Floersch, who called it "segregation behind a computer" in a genre that should be 100% "gender neutral" – is that sim racing negates any physical differences between men and women that might exist in the real world, offering a completely level playing field on that front.
"If we can get the necessary traction from this Esports League then it would be crazy for us to stop it" :: Catherine Bond Muir
Though Floersch has been a consistent critic of W Series' concept from the outset and a staunch advocate of committing to mixed-gender racing, Bond Muir acknowledges the existence of the no-physical-disadvantage point regarding esports. Her response is that it's not a sufficient reason to change the ethos of her championship, which is all about raising awareness of female involvement in motorsport.
"Unquestionably what eracing does is open out the audience to many, many more people who otherwise wouldn't have been interested [in W Series]," she argues.
"I know there have been comments to say 'well why is W Series doing esports because it is definitely the one area where there is absolutely no [physical] advantage at all', but we are W Series, we are a women-only motor racing series, so we want to stick to our DNA.
"Esports is that it can open up the sport to a wider audience and certainly I think women have been under-represented in esports too, so whatever we can do to promote that is great."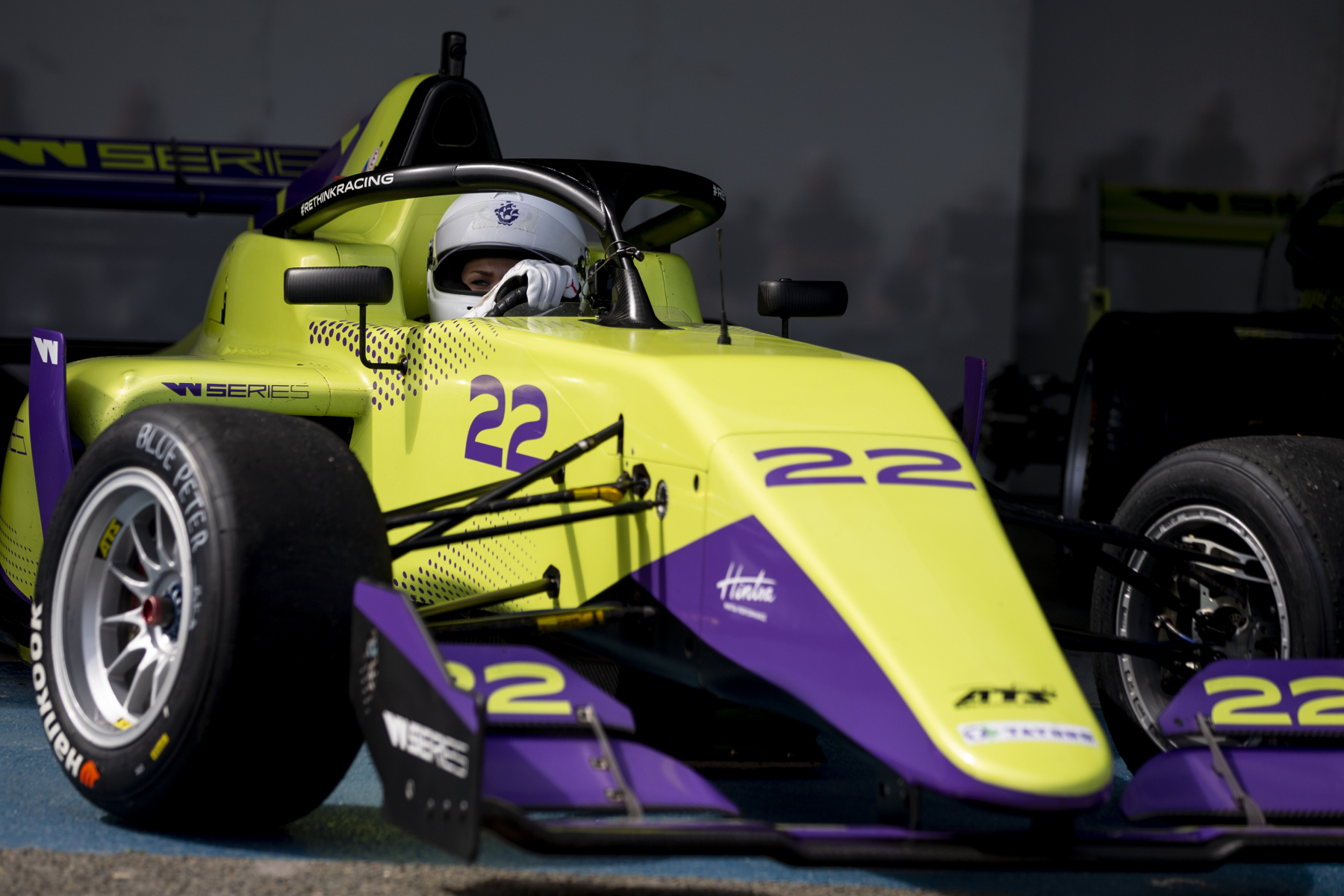 While W Series is dipping its toes into esports long after most other championships first did, the new league may be just the start of its involvement.
A successful foray into sim racing might lead to the championship actively scouting female esports drivers and offering them real-world race opportunities in the future.
"If we can get the necessary traction from this Esports League then it would be crazy for us to stop it," says Bond Muir.
"If we're successful then we will certainly be engaging more meaningfully with [sim racing] grassroots.
"So what we need to do is put a mechanism in place where we can transfer these [esports] drivers.
"I think it would be fantastic if we could put this in place because that really does mean that we can reach young girls from all over the world in a much more meaningful way, but what we would need to do is to have some ability to transfer those drivers into cars."