Alex Marquez became the first to win two races in MotoGP's virtual race series, snatching the victory from brother Marc at the final corner during a nine-lap dash at Misano – while Valentino Rossi claimed his first-ever esports podium.
Alex Marquez now holds a healthy lead in the unofficial championship battle after a disastrous day for his opponents Pecco Bagnaia and Maverick Viñales.
Chaos at the first corner took Bagnaia and Viñales out of the reckoning from the start, with the pair hitting the ground and never recovering as Petronas Yamaha rider Fabio Quartararo made a break at the front from pole position.
Quartararo – who has taken three of four pole positions in the series so far – was able to hold off the advances of the Marquez brothers for much of the race – but contact between him and Alex on lap seven as the Spaniard closed him down left reigning world champion Marc in the lead.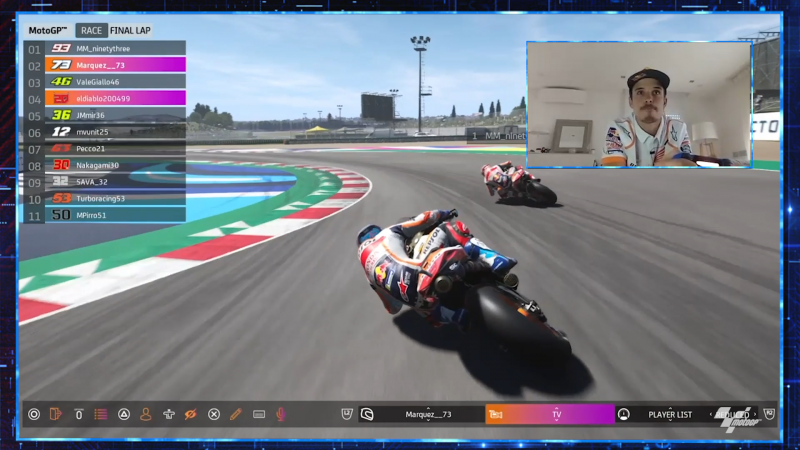 However, with both chasers faster than Marc, it all came down to the final sector at the home of the San Marino Grand Prix. Alex was able to set up a clean overtake on his brother after the elder ran slightly wide, to just take victory for the second time of four.
"I'm so happy with this win. It wasn't easy as all race I was watching for Fabio behind, we crashed and then when Marc came at the end, I really had to push," said Alex.
"I knew a little bit from playing with him in the past what he would try so I focused on the corner exit, I knew he'd be strong on the brakes."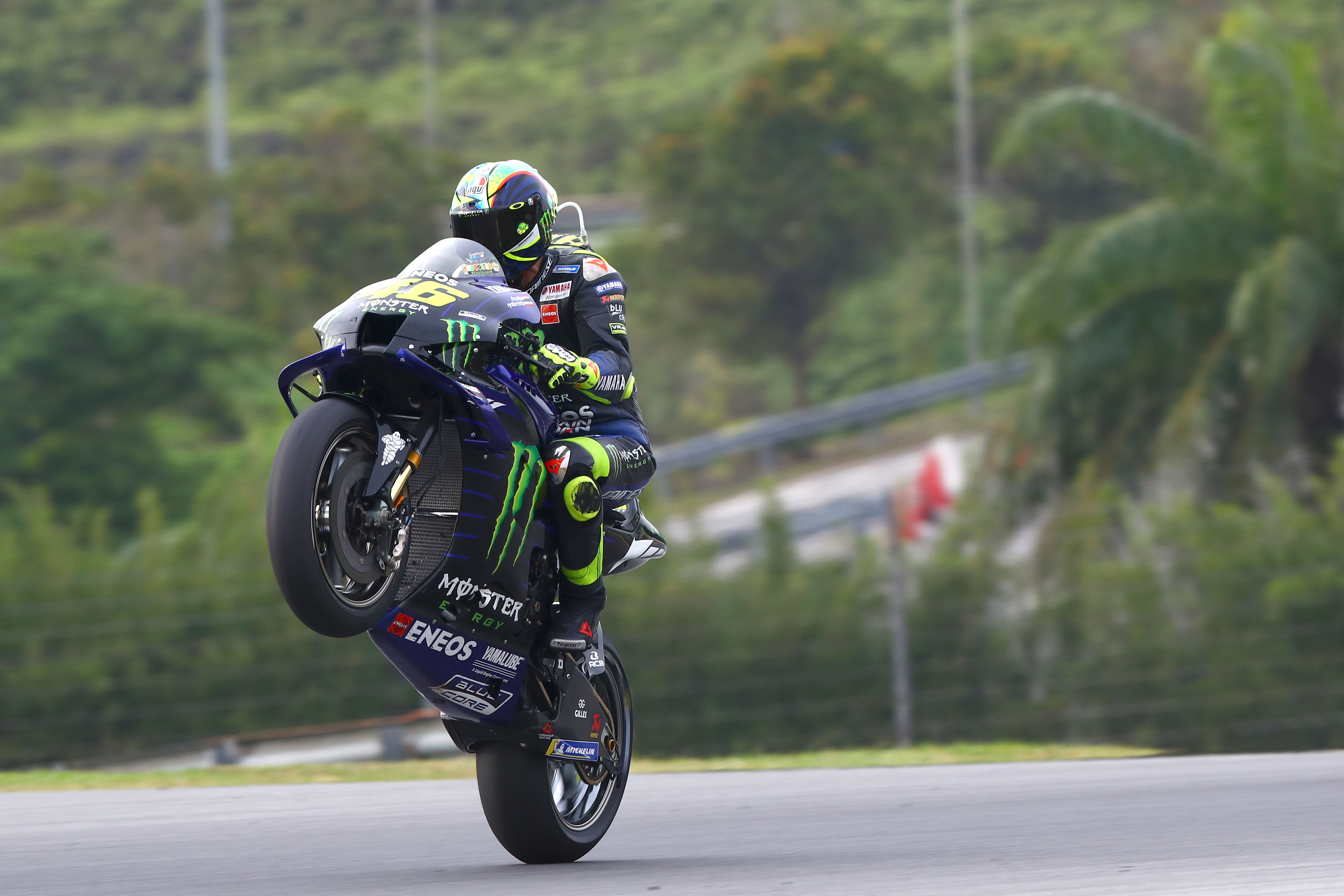 "It was a really good race and the Misano circuit suited my virtual style a little more," said Marc.
"I pushed very hard in the last laps to try and beat Alex but he was just able to get a small advantage. Congratulations to him, it was nice to battle on track."
A second crash for Quartararo at the final corner ended his chances of a podium finish, as home favourite Valentino Rossi managed to make it through to take his first-ever esport podium.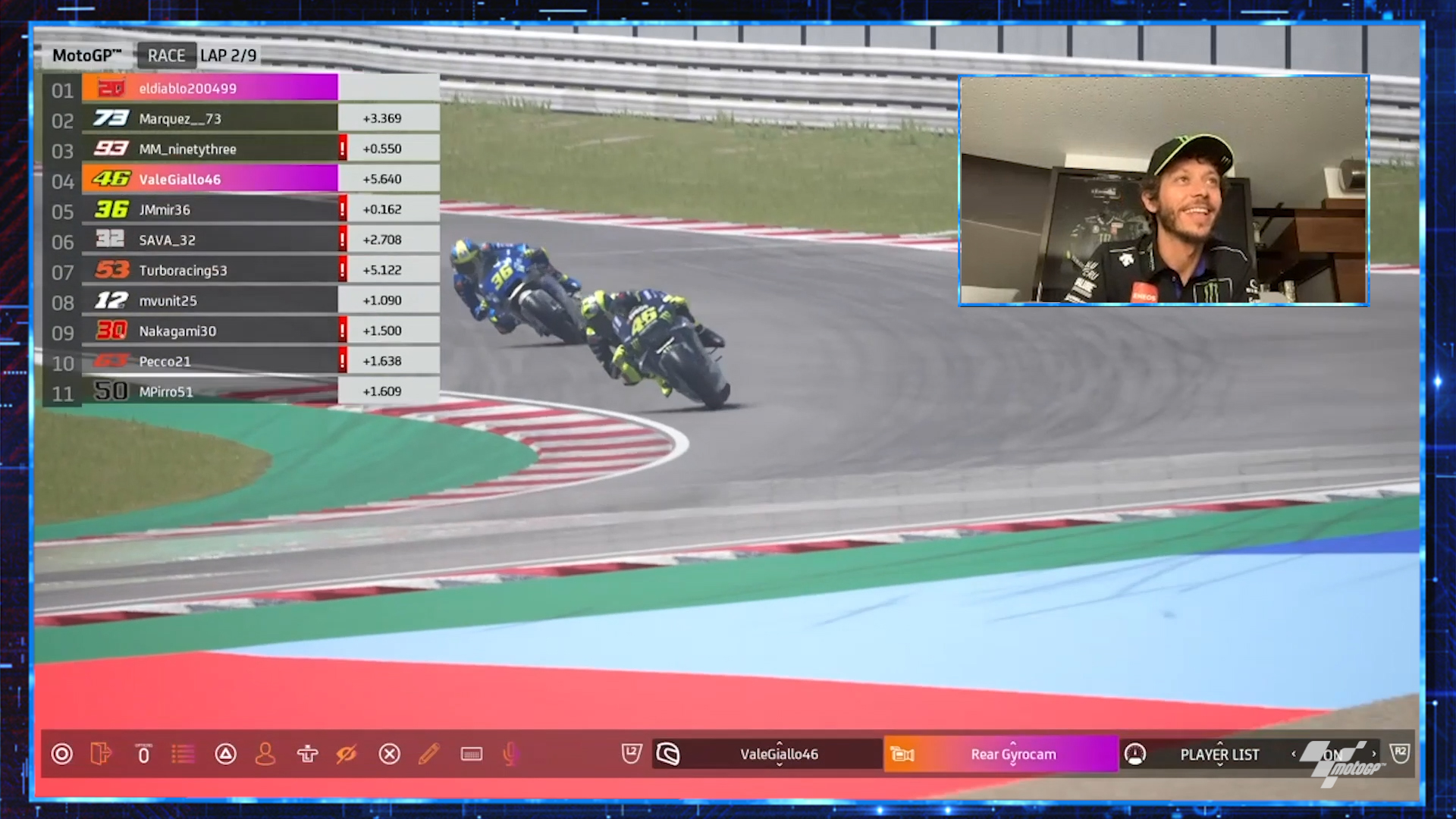 With Viñales and Bagnaia finishing behind Suzuki rider Joan Mir in sixth and seventh respectively, it means that Alex Marquez – tied with the duo for the lead after three rounds – has now jumped 15 points clear of Viñales.
Reigning MotoE World Cup winner Matteo Ferrari took victory in the electric series' first virtual race, leading from start to finish and building up enough of a lead to hold on from Eric Granaco and Mattia Casadei despite recovering from a last-lap highside.