One way or another we've all been exposed to simracing at some point during the real world's motorsport hiatus. Whatever your views on the genre, if you have the patience to sift through a saturated offering there's a good chance you'll find something that captures your interest.
Nothing captured the appeal of esports as a potential alternative to reality like the last-minute, inaugural All-Star event that came together rapidly to replace the cancelled Australian Grand Prix. Hello Max Verstappen, and hello more than half a million viewers on YouTube alone.
From there, lots of real-world drivers either upped their simracing participation massively or started from scratch, buying PCs and rigs to set them on their own virtual adventure.
The championships have piled up, the number of drivers on a seemingly never-ending rise at times. And with that has emerged a clear underlying theme: simracing has a driving standards problem.
This is nothing new. As you'll read later in this piece, an established simracing organisation (the GPVWC) has been trying to tackle it for some time. But it has naturally only become known to a wider majority as simracing has become less niche and explored by "real world" drivers.
But with that has come a wider effort to solve the problem too. An esports championship will never be able to replicate the real world in some areas, but with enough effort it can simulate one very annoying thing: a trip to the stewards' room and the looming spectre of post-race penalties.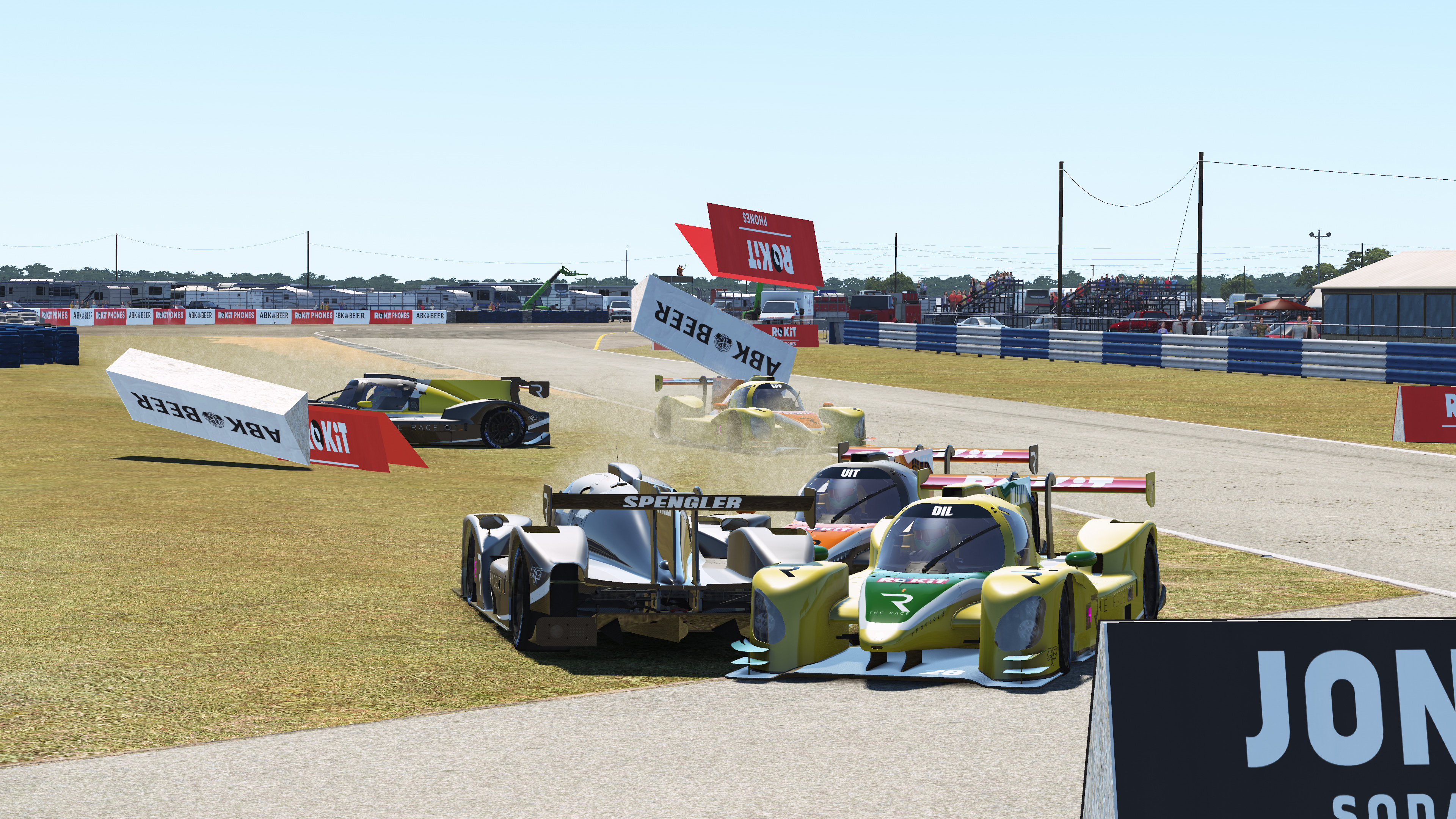 Race director AJ Smith, chief steward Stuart Mosley and Miguel Faisca are the men with the unenviable task of scouring hours of footage, reviewing incidents and dishing out penalties in The Race's All-Star Series Powered by ROKiT Phones where necessary.
"I think the first week we spent something like 10 hours just on the Pros," Mosley tells The Race.
If I'd joined the grid a week later, that would probably have included me. Although I was innocent guv, honest. I'd be firmly at the bottom of the very-most bottom group of what qualifies as a "real world" driver, given this particular CV includes a modest UK-based karting "career" and then a handful of car races as a guesting journalist. But that's where I came in from an All-Star perspective.
The All-Star series has a phenomenal amount of good things about it. But there is a limit to how much you can enjoy them if careless drivers are just crashing into others. That's not a rewarding experience
I bought a PC, dusted off an old Steam account, downloaded a couple of racing games – and a few days later was outqualifying James Calado and being taken out by Nicolas Hamilton. Yay!
There was so much to enjoy about the experience. When I did it, the car was the Norma LMP3. Fast enough and nimble enough to be a good test at getting the most out of the machine but also forgiving enough not to be too lairy and punishing, and robust enough to go wheel-to-wheel with a 'rubbing is racing' feel. A very good All-Star option, basically.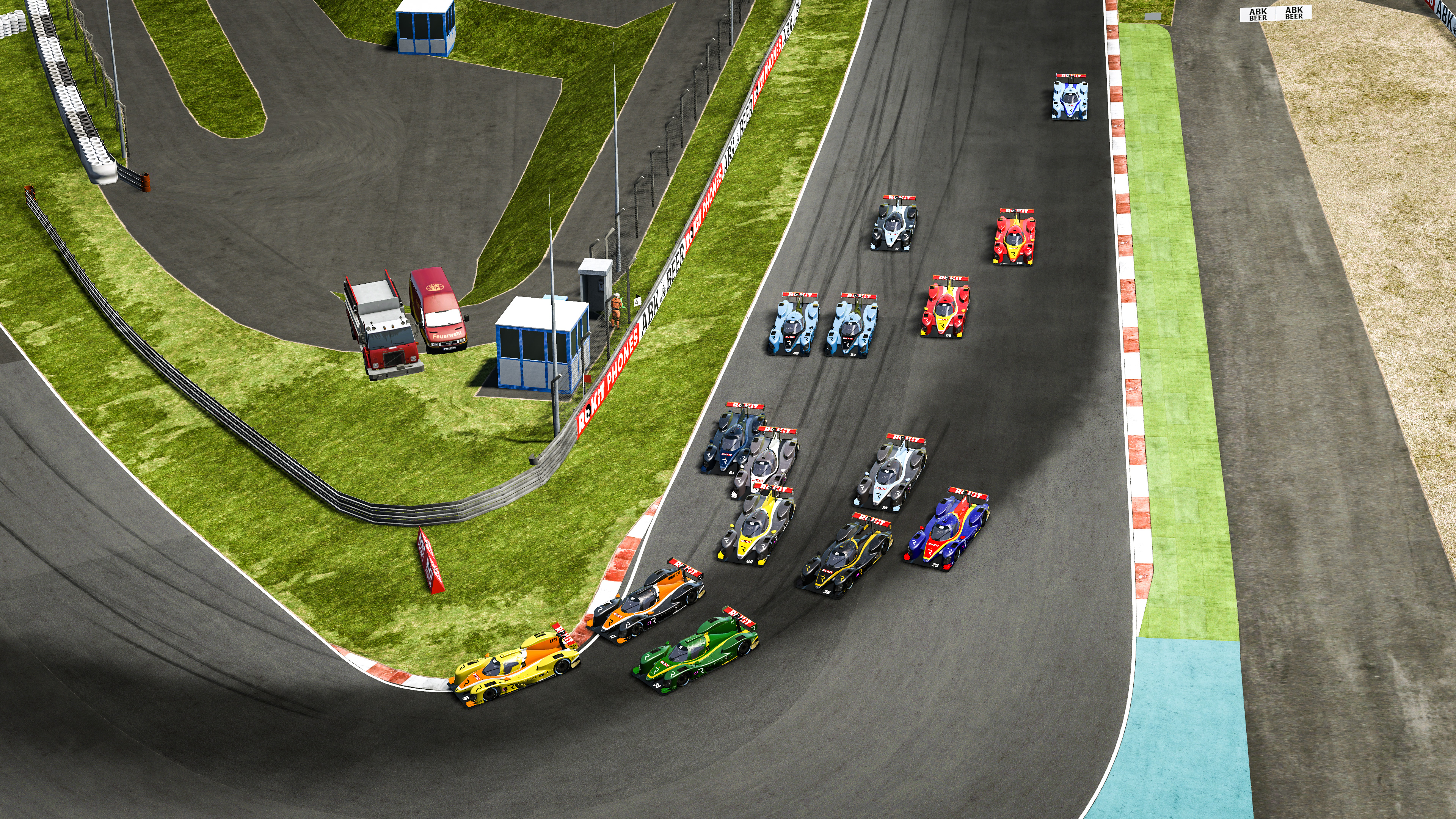 And having since contested a variety of simracing events, the organisation behind-the-scenes is also good – detailed documentation, a concentrated broadcast effort, tech support on demand. There was some slip in the schedule, sure, but that's to be expected from a live event, and it is hardly alone in suffering from that among the various simracing series that do have a broadcast element.
But I digress, because I mentioned the negative – being driven into – and started this piece talking about simracing driving standards for a reason.
The All-Star series has a phenomenal amount of good things about it. But there is a limit to how much you can enjoy them if careless drivers are just crashing into others. That's not a rewarding experience.
The good thing is the organisers know this. As I write this, several weeks on from my outing, I've had weeks to observe the impact of a very, very rigorous stewarding process that was implemented from the start of the second All-Star season.
This is a combination of thorough checking of races after-the-fact, but also a system whereby competitors/teams can lodge a formal protest as well.
Has it eradicated the problem? No. Because poor driving standards continue to plague every area of the esports arena, as the most worrying consequences of a mistake in real life (injury, damage, the financial cost, losing your drive) don't exist.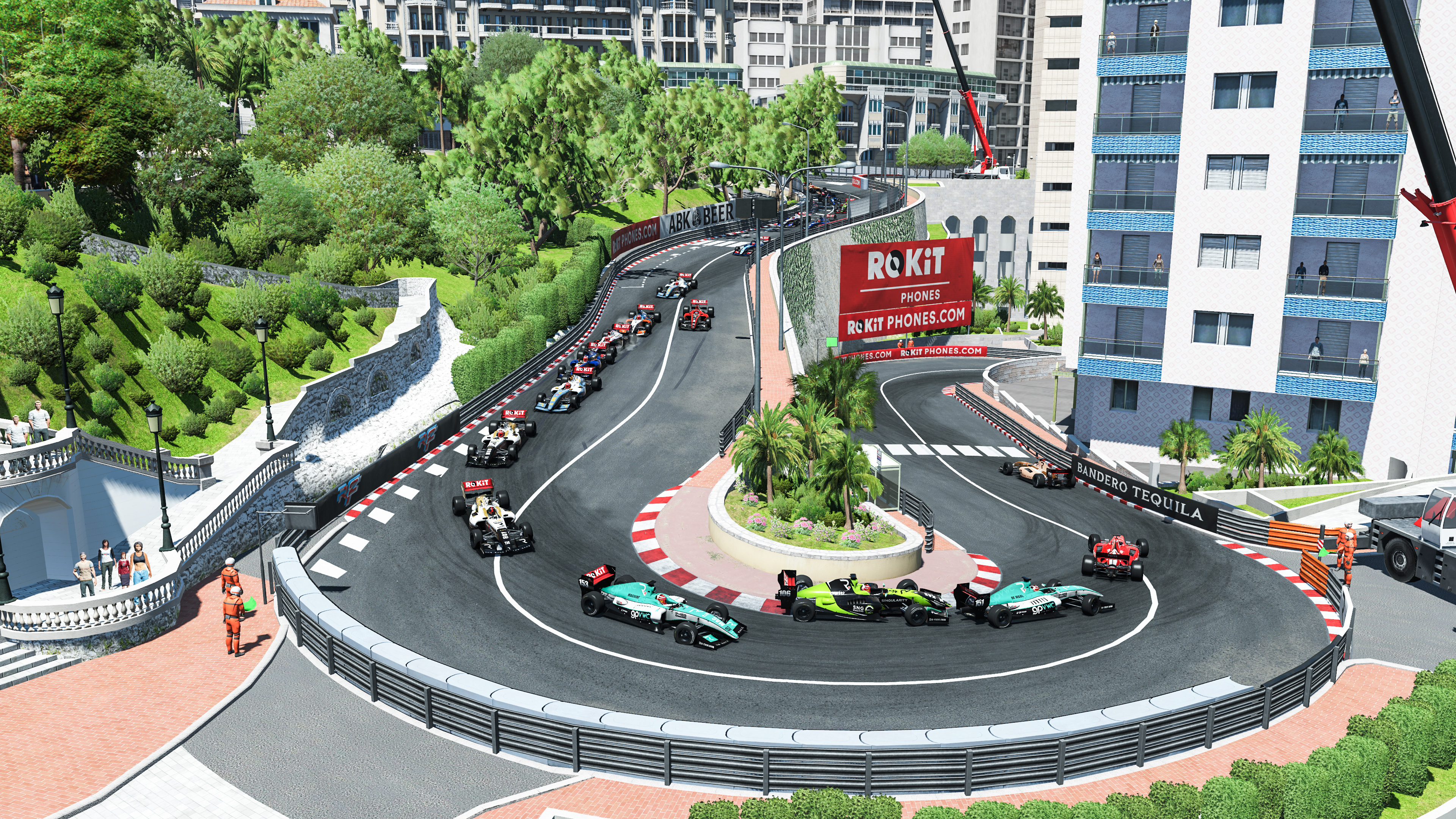 But the problem's being tackled and the message is being received. Things are getting better. And the method of distributing the penalties, with an opportunity to discuss the issue rather than the penalty itself being an end point, means the organisers feel the drivers are taking things on board.
"The numbers have come down," says Mosley. "We're making the people who are getting more penalties than others aware of that. Because we want to give them opportunity to fix it before we have to boot them out.
"We want to have good communication with with our competitors rather than be hiding behind documents and internet messages, which you can very easily do in this kind of remote environment.
"We don't want anyone to feel disgruntled because they've not had the opportunity to put their point across."
The easy conclusion to draw is that the simracers behave better because this means something more to them, they are used to the nuances of the game, and they are part of a community that respects what's going on
A good example of the lengths the All-Star organisers are going to in order to tackle the problem lies in the Legends Trophy oval races at Indianapolis. If you expected carnage, you'd have been fair to do so – but also wrong. Both races were relatively clean. Some of the racing was excellent.
Legends Trophy regular Max Papis is a race steward for IndyCar, and Mosley explains that his expertise was sought before the event – but never once it had started to avoid any potential bias. The stewards also took part in some practice races to understand the nuance of the discipline.
"But what we did do is bring in Stefan Wilson as an overview to make sure that we were making the right decisions," Mosley says.
"Along the lines of what should be fair in going three wide into corners and avoiding, let's say, a bit of the Pagenaud/Norris three-wide problem [from the controversial end to IndyCar's iRacing Challenge season]."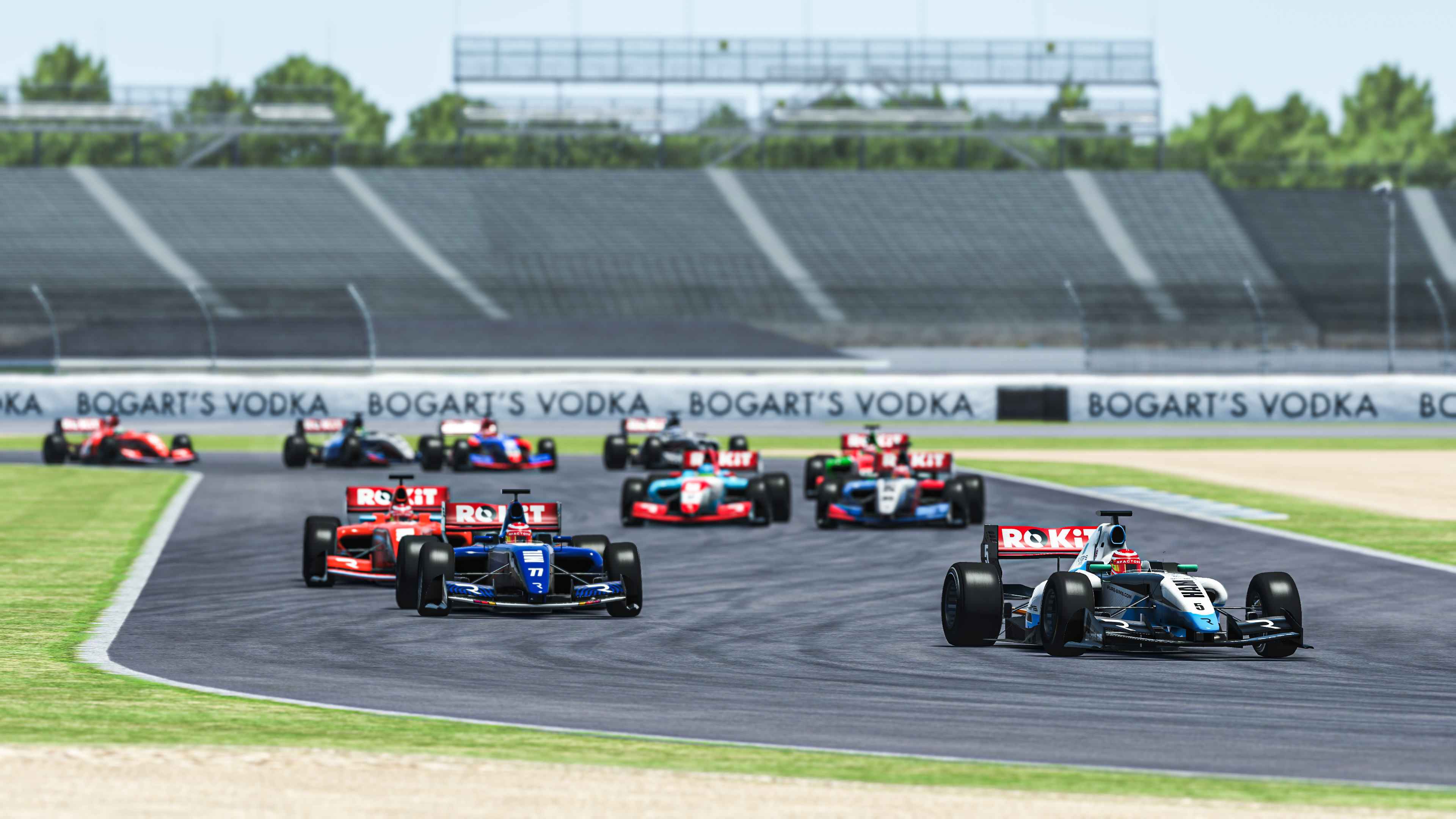 Bringing in reinforcements happened in the season two finale as well. In a desire to get the final results sorted quicker, an extra body was drafted to review the footage – each person then had to go through two races, rather than three, to draw up a list of incidents to investigate further.
"It's a hard balance I think because ultimately the downfall in our operation was to get the result out faster," says Mosley.
"And if that's the only problem we've got with it at the moment then I don't think we've done too bad in the four weeks we've been operating it!
"That said, our goal was to maximise our processing of it so that we could get it out quicker. And that I think will give us a lot of ideas of how we're going to tackle it going forward."
The easy conclusion to draw is that the simracers behave better because this means something more to them, they are used to the nuances of the game, and they are part of a community that respects what's going on. Following that narrative, the Pros are turning up, having a bit of fun, and don't really care about the consequences.
That's unfair on the front-line Pros, who are not taking silly risks or driving recklessly. And the Sim Masters racers are not perfect. Errors happen. Like in reality, this process isn't about reducing accidents to zero – that's impossible. It can't be done. Not without removing combat altogether, and if we do that then what's the point of going racing – in the real world or virtually – at all?
The purpose is to boost the standards. And that's something Mosley, who sees more of this than any of us on the outside, is convinced has happened.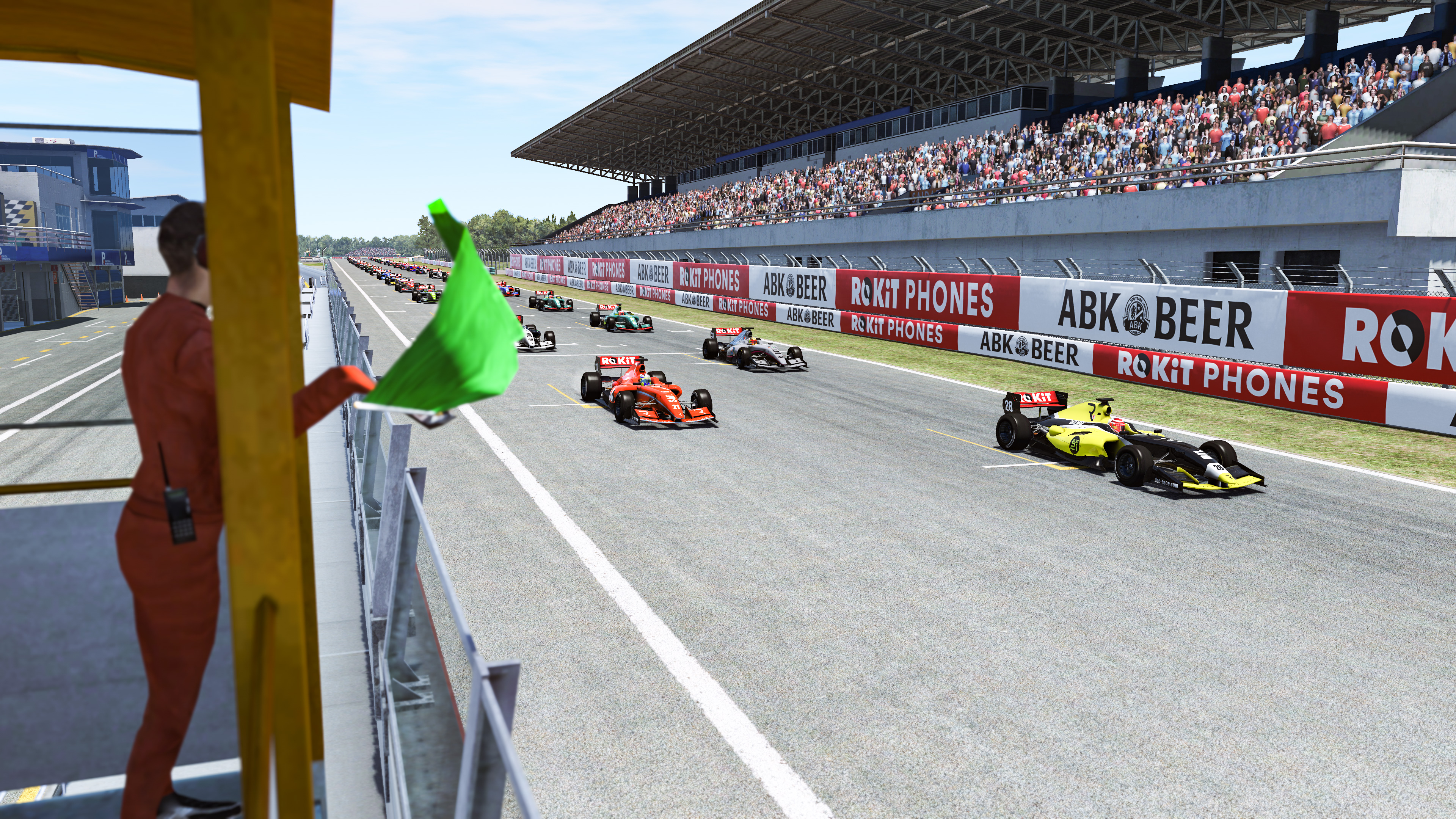 "By the end of season two, it was definitely a lot less than what we'd had in the first week or two," says Mosley. "Things are going in the right direction I think.
"Our racing is not perfect but one of the Sim races was exceptional – it had four instances, that was it. The other one had 12.
"If we could get all three series to that sort of level, that would be as close as perfect as I can imagine.
"Whether we'll ever get there I don't know."
The aim is laudable. And necessary, if the wider world is ever to embrace simracing for its potential rather than define it by its limitations.
I can attest to the quality of the experience of taking part in the All-Star event, and other well-run, well-attended simraces. I can also attest to the downtrodden feeling you have when you put in a lot of time and effort to get to a good level, only to get wiped out in an incident that simply wouldn't happen in real life.
That's part of racing. It happens hundreds of times a weekend around the world, when it's not on hiatus.
Sim racing doesn't have to be perfect, but that doesn't mean it can't be improved. Fortunately for those of us investing the time to get better behind the wheel, there are race officials willing to do exactly the same.
Driving standards: what an established series is doing
By Nathan Quinn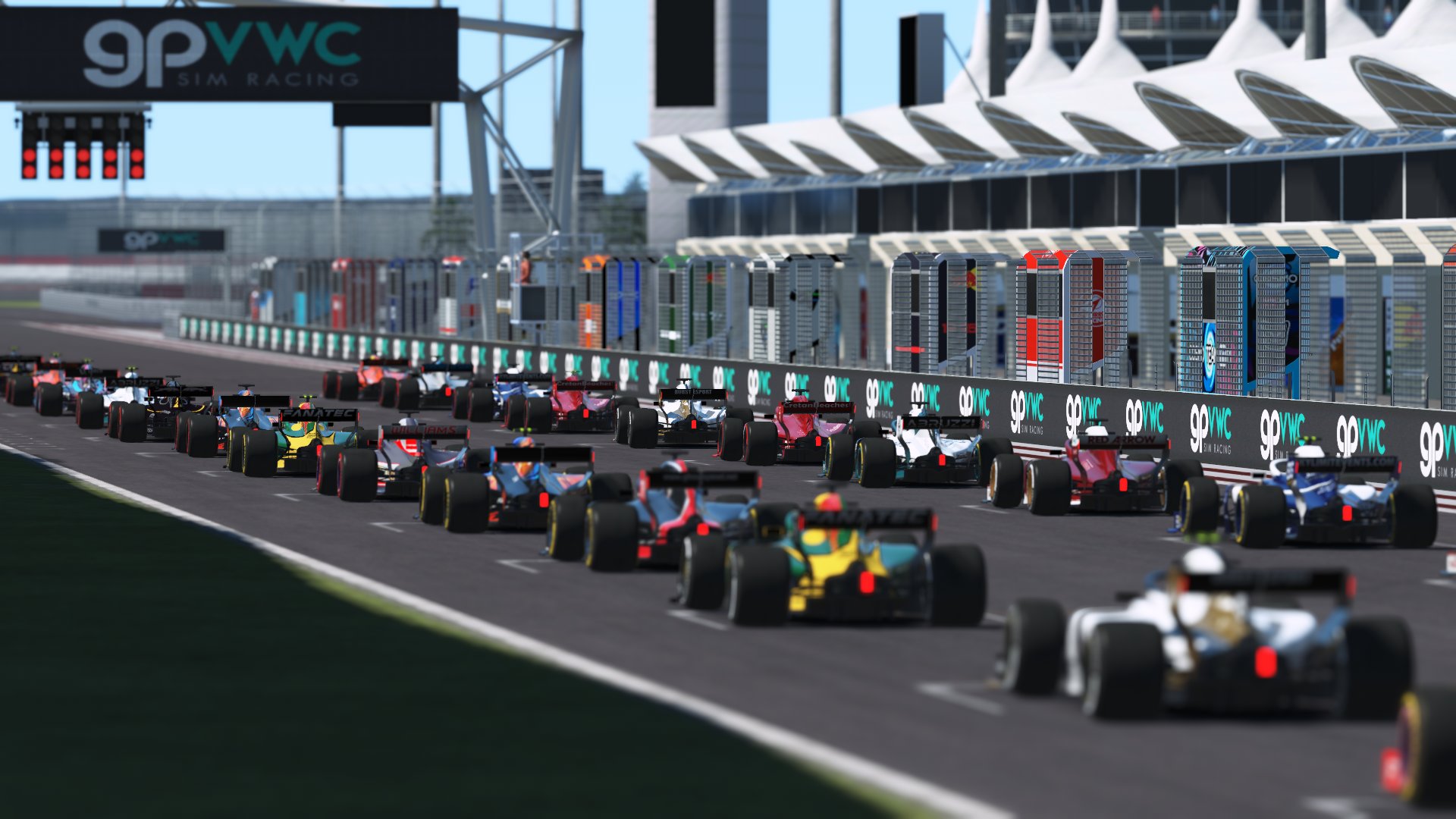 Grand Prix Virtual World Championship, or GPVWC, has been running online races for avid simracers since 2009.
Nowadays it has multiple championships designed to replicate the real world motorsport ladder, and not just in terms of on-track racing. Team bosses sign drivers to their teams and also apply car upgrades throughout a season.
That realism extends to stewarding. Crashes and acts of dangerous driving are looked over by stewards and drivers are punished if they've done something wrong.
Of course, it's not done for any safety-related reasons but GPVWC, like many other online racing championships, prides itself on running clean and fair races.
That means drivers who flout regular racing rules and drive recklessly are punished and can be given race bans for too many infractions.
Recently GPVWC made the decision to be tougher on penalty decisions as Rob Mason, the head of its disciplinary committee, explains.
"The problem with simracing as a whole, it's not specific to GPVWC, is there's a lack of consequence for your actions," Mason tells The Race.
"So you're lacking that risk factor of you're going to end up in the wall and hurt yourself or hurt your competitor if you make an ambitious move.
"Obviously in simracing all that happens is you have a spin or a crash and there's no physical impact to you.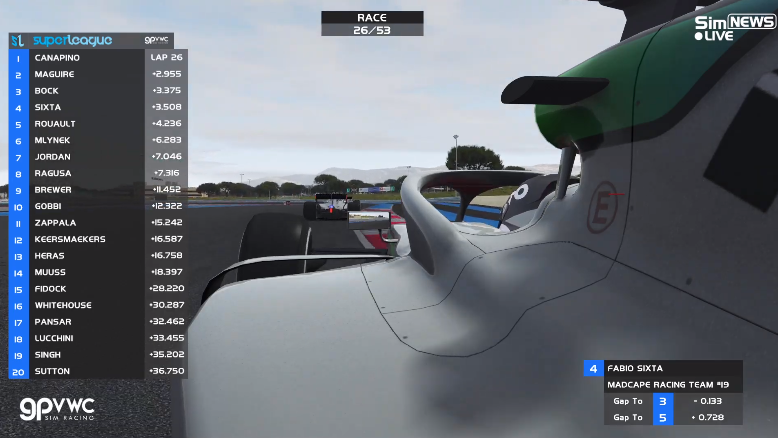 "You see it across the board, even the professional racers can get a bit carried away because that last bit of consequence is lacking and I think that's perhaps reflected in the harsher penalties – so OK you're not going to end up in the wall physically, but you are risking the chance we won't let you race in the future."
Drivers are given penalty points, with every incident they are at fault for costing them licence points and usually an additional penalty.
A total of 10 penalty points given to a driver means they are given a race ban.
Very minor incidents only cost a driver one penalty point, but for more severe cases more actions are taken.
Whether the driver finished the race in question inside the points determines whether they are given a retrospective time penalty on their race result or a grid penalty for the next race.
That's because, unlike in real life racing, GPVWC reviews all incidents after the racing has finished.
"It gives both parties involved in incidents a chance to put their side of the story across," Mason explains.
"So we've got in-built into our website a report system for drivers.
"Basically we go on the mantra that if you don't report it, it doesn't get looked at.
"That's encouraging the competitors to highlight to us what they deem as acceptable or not and then for us to review it, rather than us reviewing every single piece of contact where potentially competitors aren't so bothered by it.
"If a driver has made a mistake they might go and apologise to the other driver and then that's the end of it, the disciplinary committee doesn't even get involved."
This largely self-regulated system has been effective for the volunteers who don't have time to pore over every potentially penalty worthy thing that happens in every race.
Also since drivers have to be selected by the manager of each team, regularly reckless drivers will find it hard to earn a place on the grid since team managers won't want to sign someone overly aggressive and constantly being penalised.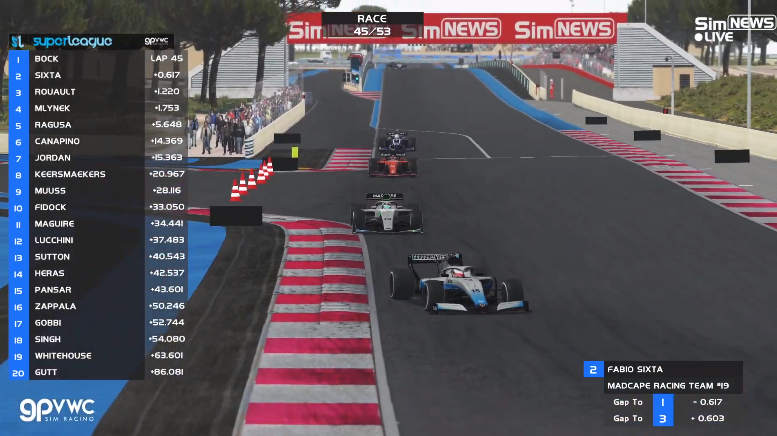 Therefore as you go up the GPVWC race series, the top F1-esque one being Superleague, the drivers who progress are not only among the quickest, but the cleanest as well.
"If you take the Baku round of Superleague there were absolutely no incidents, nobody reported anything, there was nothing for me to do – which is perfect, I'd love that every time," Mason says.
"It increases down our ladder so Superleague Lights will pretty consistently have one or two incidents, Supercup is a bit skewed because there's two races but there's five or six incidents.
"Similar with Formula Challenge, you'll tend to get half a dozen to 10 protests every time.
"You do get careless drivers who have lasted and therefore make it so far up the ladder but thankfully the teams don't tend to pick them up."