The Formula E driver market was just as wild as we've come to expect in 2023, perhaps even more so than usual - even if there is slightly more stability among line-ups, with three unchanged for 2024, up from one a year previous.
But that's still eight teams where there's been turnover, so who's done best out of silly season this time around?
We asked The Race's writers, plus special contributor Alice Holloway, to rank the 11 teams from best to worst, based on what the drivers offer while discounting the quality of the team or machinery.
We then used the Formula E points system to create the worst-to-best ranking below.
And though there was unanimity among our contributors for the two teams at opposite ends of our ranking, it's worth contextualising our definition of 'worst' when it comes to judging what, as Formula E correspondent Sam Smith puts it, is an "insanely talented group" of drivers.
11 Maserati MSG
Maximilian Guenther/Jehan Daruvala
0 points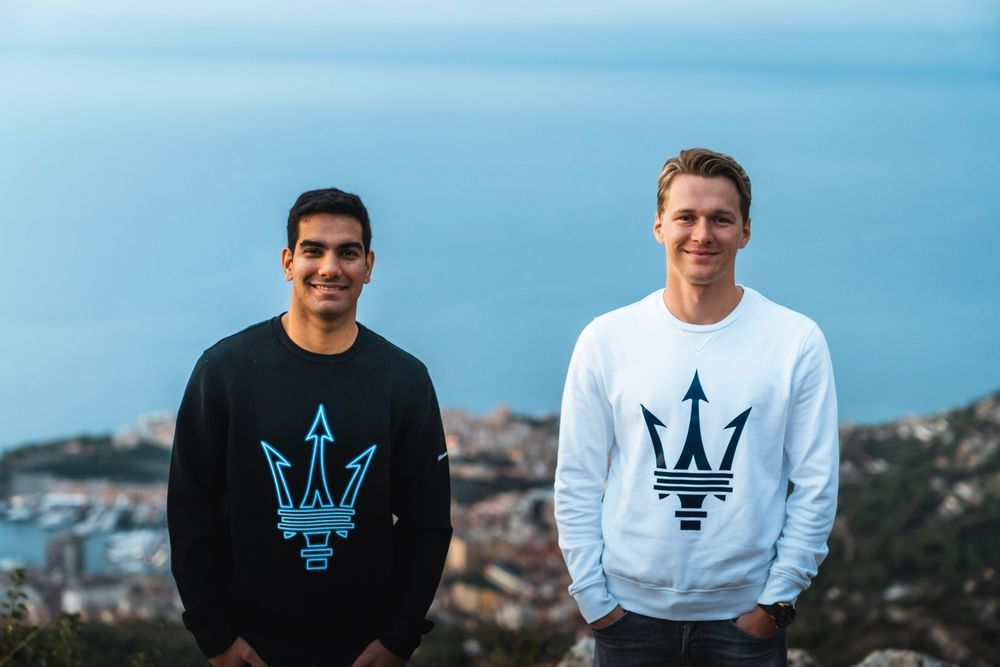 Best ranking: 11th (all)
Experience counts in Formula E, especially into the second year of the Gen3 ruleset, and Maserati's bold decision to give a rookie - Jehan Daruvala - a shot is reflected in our ranking, as it ended up with nil-points, with all seven contributors placing its line-up 11th.
"It reads as madness," that a pairing that features Maximilian Guenther brings up the rear, in the words of Smith, who noted the four-time E-Prix winner's improvement in consistency in the second half of last season.
"He has the propensity to smash all before him on his best days, a la Jakarta last season," said Smith. "Guenther has won twice as many E-Prixs as Robin Frijns and the same amount as former team-mate and current champion Jake Dennis, so he has relatively little left to prove as a top-line driver."
But for some, Guenther's fluctuations are too big - "his crash rate's still too high" was Matt Beer's verdict.
And ex-Mahindra reserve Daruvala's status as the only 2024 rookie made the Maserati line-up the biggest unknown quantity in the pack for most.
"The only reason that the Maserati duo end up at the bottom of this ranking is because there is a rookie on board, making it the least experienced pairing on the grid," said Holloway, while Glenn Freeman said of his decision to place the duo last: "This isn't a reflection on Guenther. But judging them as a pair, you just never know how a rookie is going to take to Formula E."
"It's a good time for Daruvala to move on from F2 but I'm surprised he's earned this good an FE seat and right now - like any rookie in a series this unusual - he's just a huge unknown quantity who could be a Fenestraz or a Giovinazzi!" added Beer.
10 NIO 333
Dan Ticktum/Sergio Sette Camara
19 points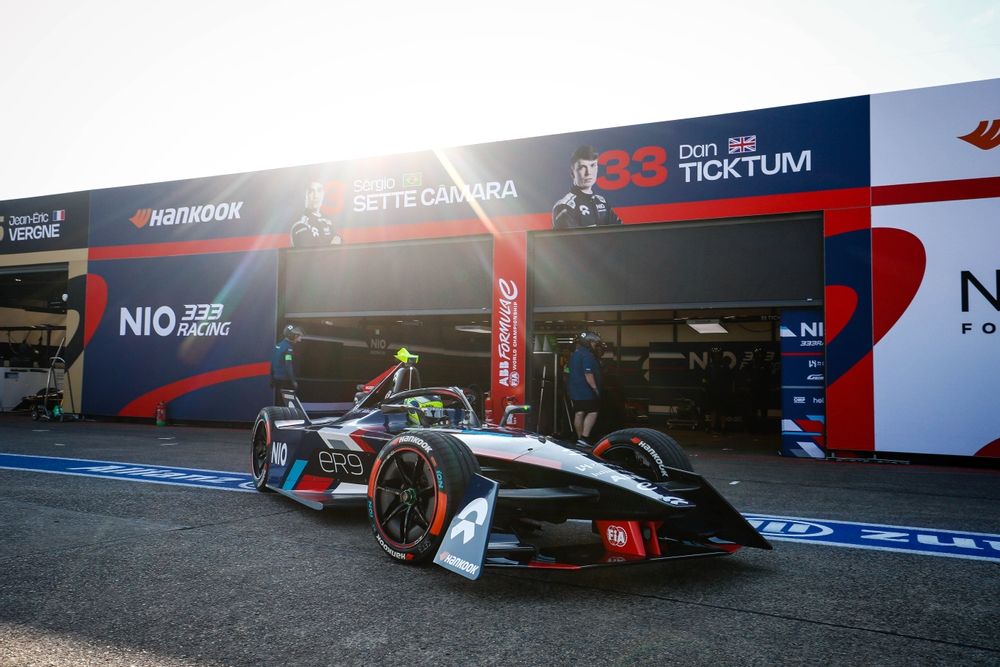 Best ranking: 7th (Matt Beer)
Worst ranking: 10th (Sam Smith, Alice Holloway, Josh Suttill)
NIO is the first of three teams in this ranking to have an unchanged line-up for 2024, with Dan Ticktum and Sergio Sette Camara staying on.
Though the pair often had to feast on scraps in 2023, they outscored Mahindra at the season-ending London E-Prix double-header to give NIO ninth in the teams' championship - with our panel expecting a similar pattern again next year.
Jack Cozens felt that Ticktum's stock "probably went up in 2023" and Beer - who ranked the pairing highest of all, in seventh - agreed that his "FE stint has gone far better than sceptics would've predicted".
"Now's the time to get beyond the 'well he's still here, looks really quick and there are no huge controversies' novelty value and show he can be consistent and tidy enough to merit a seat at a top team," he added of Ticktum.
Freeman felt that "these two do a very good job of using their outright speed to make that package appear in places it probably shouldn't, early in races", but there was general consensus that Sette Camara hadn't lived up to expectations last season.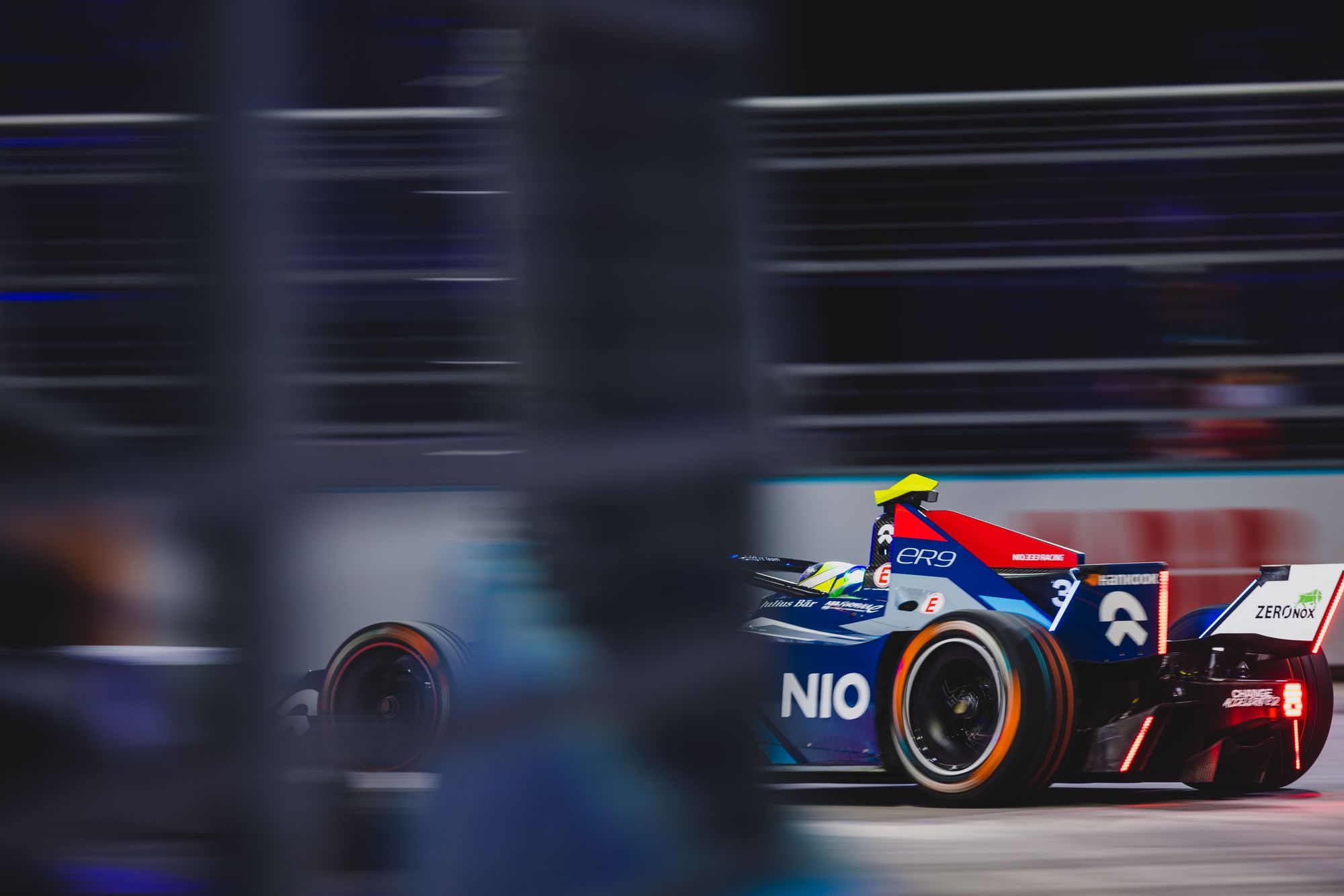 Suttill, who argued Ticktum "deserves a shot in a better package", was "surprised" that Sette Camara has been given another year at NIO, while Beer said: "I loved what Sette Camara was doing at Dragon in 2022 so found the failure to recreate even a hint of that at NIO 333 in 2023 hugely disappointing."
Smith said the pair had "flair in abundance" and while he and Holloway both noted the car's efficiency limitations, Smith added that Ticktum would need to race "a bit cuter to try and hoover up occasional points to prove that should the opportunity arise in 2025 he can fight for bigger prizes".
"A bit more was expected from Sette Camara in 2023," he added. "He'll know that and could be a genuine surprise package if he gets the rub of the green which he certainly did get on multiple occasions last season."
9 Abt
Lucas di Grassi/Nico Mueller
26 points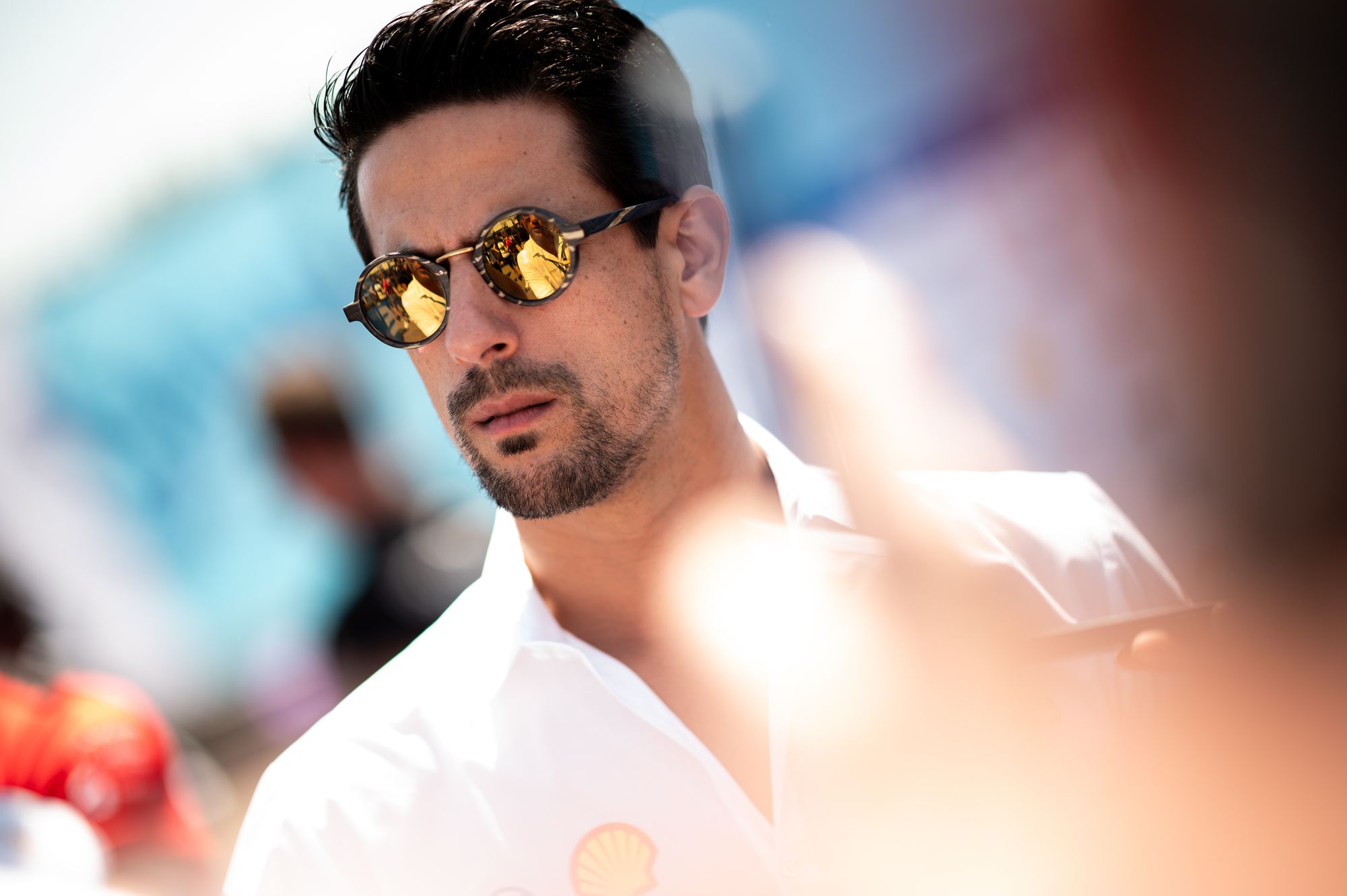 Best ranking: 6th (Jack Cozens)
Worst ranking: 10th (Matt Beer, Scott Mitchell-Malm)
Lucas di Grassi has gone back in more than one sense for 2024: back to the team that he began his Formula E career with a decade ago and with which he won the 2016-17 title, and back from the Mahindra factory team to an Abt customer squad that finished bottom of the standings in 2023.
But that bears no reflection upon how its drivers are viewed, and three of our writers, in particular, felt the di Grassi-Nico Mueller axis at Abt would be capable of wringing results from its Mahindra M9Electros.
Cozens, who placed Abt's pair sixth in his ranking, said: "Abt gets the nod in a very tight midfield pack for me based on how regularly I think its drivers will maximise its package. I don't expect either to have the raw speed of some around them, but few are better than a fired-up di Grassi and Mueller was something of a revelation on his return to Formula E last year.
"For a team in Abt's position, the dependability these two should offer could be crucial."
Suttill cited di Grassi's podium on his Mahindra debut as "evidence that he's still more than capable of dragging a top-tier result", and Freeman felt similarly that "both drivers will drag results out of this package if it's competitive enough to let them fight". Smith felt the line-up looked "incredibly special already" and that Mueller's "character, allied to a strong technical understanding, will single him out as another giant-killer in 2024".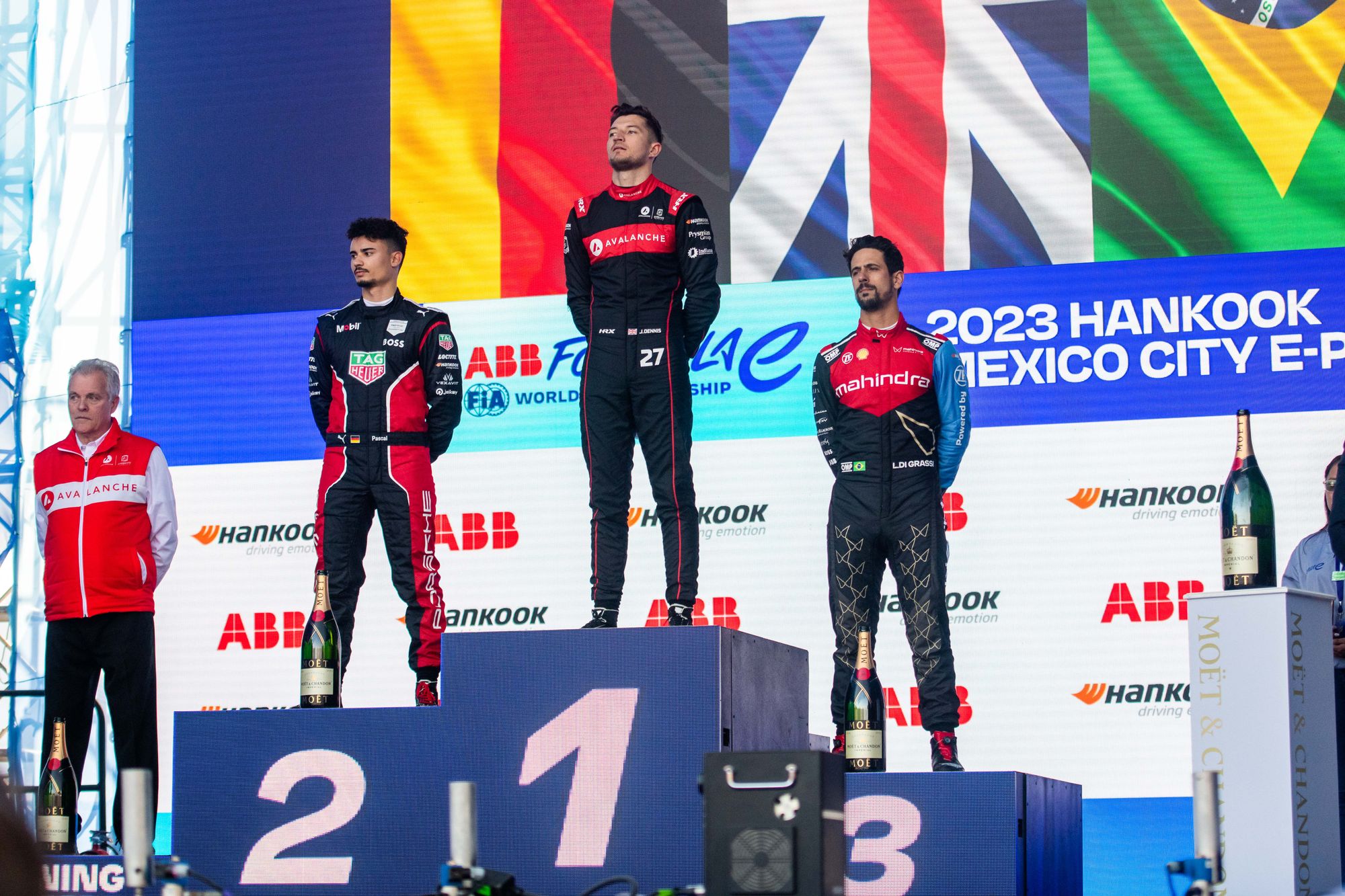 In a more circumspect assessment, Beer said: "Di Grassi's still capable of really great things in FE despite his veteran status and Mueller's had some great underdog moments. But this is a really, really strong grid overall isn't it and it doesn't take much to flip between fourth and 10th in a ranking like this."
Holloway felt it might be Mueller - who scored points in three of the final four races - leading the way at the start of the campaign.
"Keeping Mueller on sees the team go into the new season with a driver experienced in the package," she said. "As di Grassi brings a wealth of Formula E experience, Mueller can continue to help the team improve and evolve the car whilst di Grassi gets up to speed."
8 McLaren
Jake Hughes/Sam Bird
31 points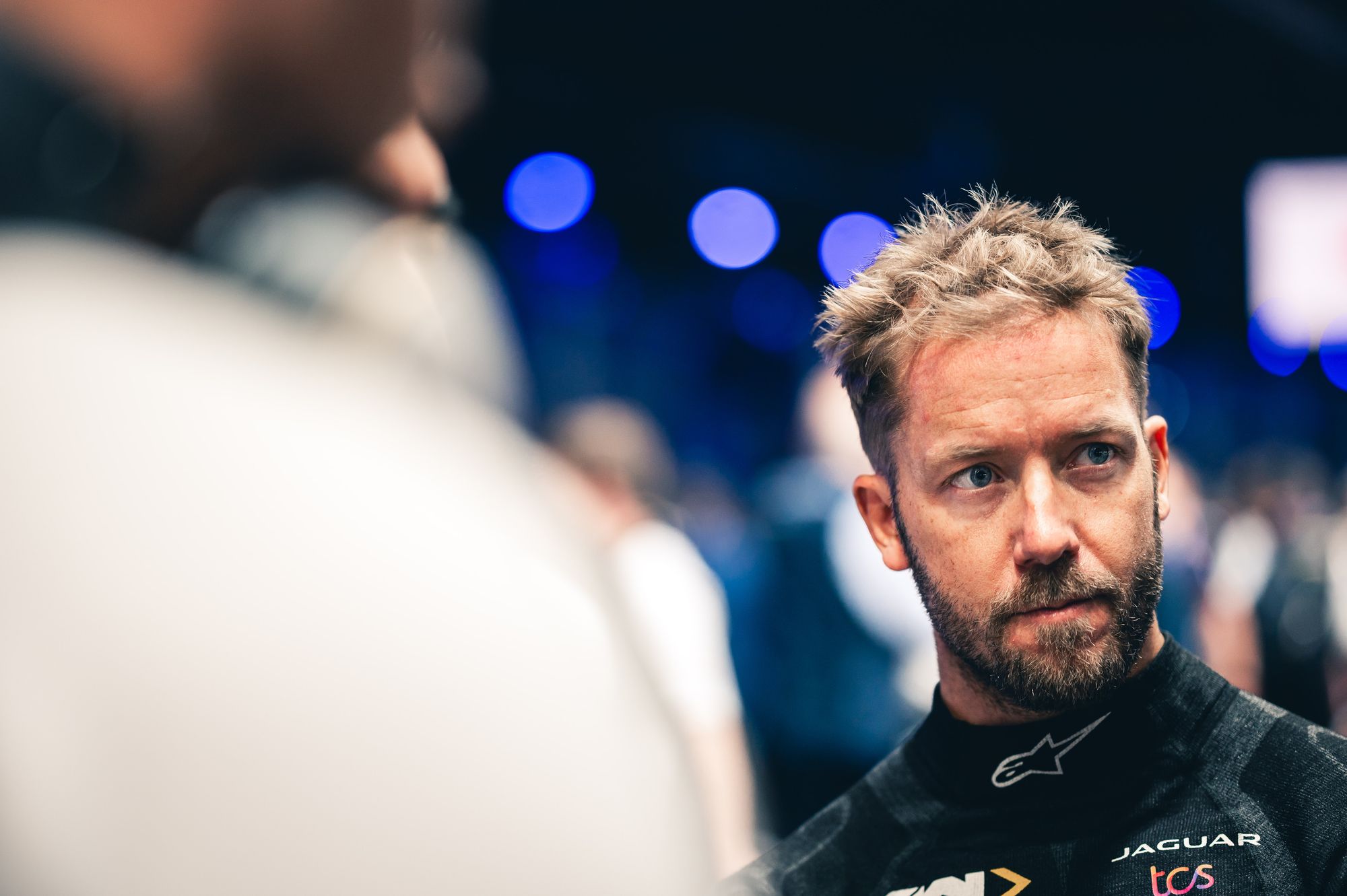 Best ranking: 6th (Matt Beer, Josh Suttill)
Worst ranking: 10th (Glenn Freeman)
"One of the hardest teams to judge," was Freeman's verdict on McLaren, which ended up 10th in his list - not least because the "discrepancy between McLaren's qualifying and race pace made Hughes's first season inconclusive".
But Beer felt the way the team's form tailed off last year "made it too easy to forget how superb Hughes looked early on" - the 2023 rookie having claimed pole for just his third start, in Diriyah.
Holloway felt a repeat of that would make him "one to keep an eye on next year", and Smith agreed such turns of pace "should provide occasional poles and podiums".
And while Holloway summed up the consensus that new arrival Sam Bird comes in "with a point to prove", following his exit from Jaguar, Suttill was more optimistic about his prospects.
"I wouldn't write off Sam Bird just yet," he said. "Even in 2023 on his day he was a supremely good match for Evans. Hughes had the pace of fellow 2023 rookie Fenestraz but even better execution. His ceiling is probably lower though."
7 Mahindra
Nyck de Vries/Edoardo Mortara
40 points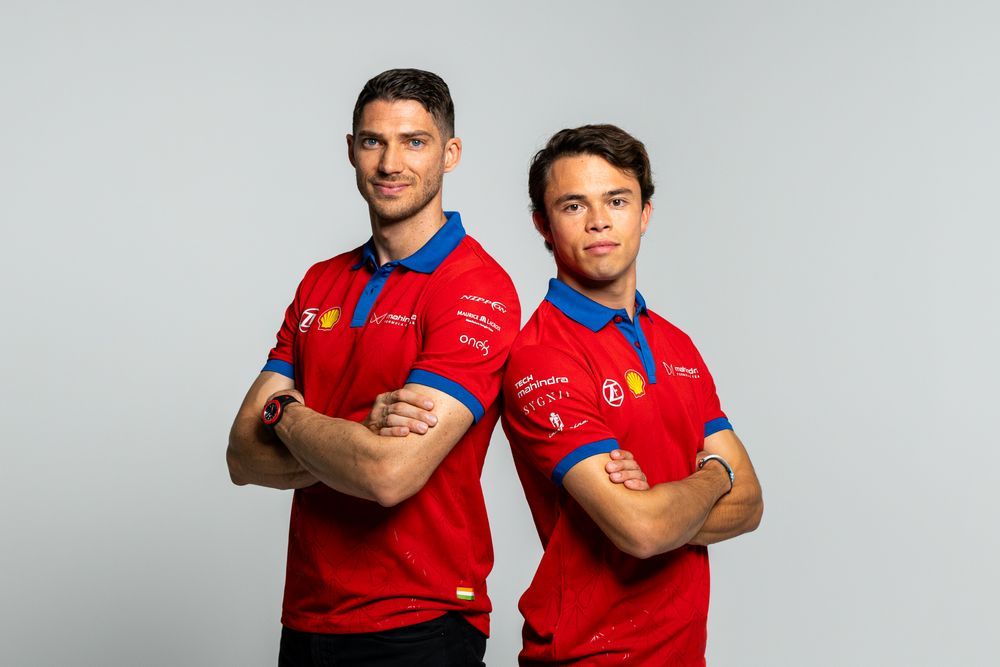 Best ranking: 3rd (Glenn Freeman)
Worst ranking: 10th (Jack Cozens)
The only all-new pairing of the lot, Mahindra's line-up of Nyck de Vries and Edoardo Mortara is arguably the most intriguing.
Both are on rebuild missions for 2024: De Vries following his brief stint as a Formula 1 driver at AlphaTauri that was ultimately cut abruptly and brutally short by Red Bull, and Mortara after a puzzling 2023 FE campaign with a Maserati team that had morphed from the Venturi squad with which he'd been a title contender the two seasons beforehand.
Just how much of an unknown the two represent was perhaps reflected by the fact this line-up had the biggest gap - of seven places - between the highest and lowest ranking among our writers.
Freeman, who placed De Vries/Mortara third, said simply: "If Mahindra struggles this season, it's not going to be because of the drivers."
Holloway agreed that Mahindra would need to "improve its package" during the off-season if De Vries' and Mortara's potential is to be optimised. "As much as De Vries and Mortara may be able to drag performance out of cars lacking pace, this won't be sustainable throughout the season, as shown by Mahindra's 2023 campaign.
Cozens placed this pairing lowest of all, in 10th, while Suttill felt De Vries' lack of Gen3 experience might count against Mahindra.
And Smith added: "Had this been conducted a year ago then this pair would have been in the top three.
"Now though there are some questions about both drivers: Mortara's ability to eschew a rotten 2023 and a reputation still for needing proverbial arms around his shoulders, and De Vries' recovery from a draining F1 experience."
6 Nissan
Sacha Fenestraz/Oliver Rowland
61 points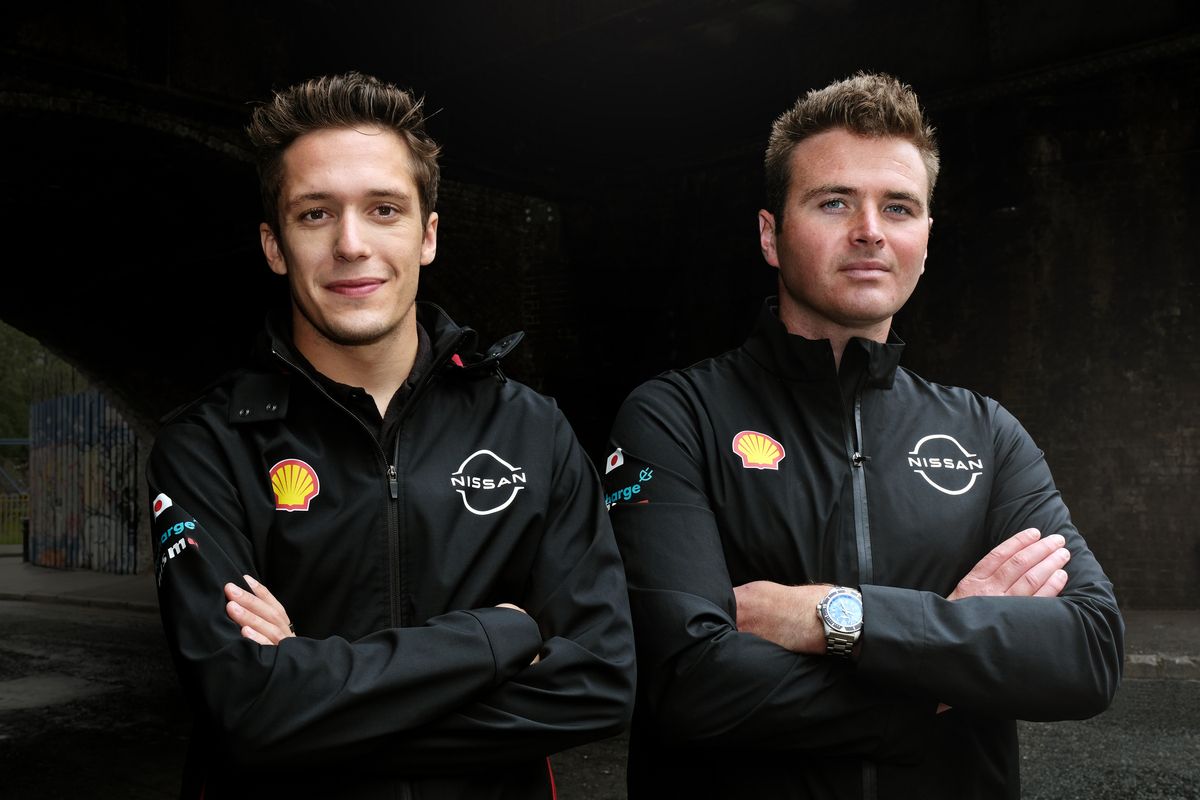 Best ranking: 3rd (Scott Mitchell-Malm)
Worst ranking: 9th (Glenn Freeman)
Just as Smith felt Mahindra's line-up would have made the top three last year, so too he can see Nissan's 2024 pair being in a similar position in 12 months' time.
Expectations are high of Sacha Fenestraz, such was the impression that he made at Nissan in his first full Formula E season - with Smith marking him out as a potential race winner.
Suttill felt that Fenestraz "can be one of the fastest drivers" once he understands energy management better, while he and Smith both expected new team-mate Oliver Rowland - back in Formula E after a short hiatus, having left Mahindra midway through 2023 - to be back to his best.
Holloway wasn't as certain - feeling "half a season off for Rowland will have him slightly on the back foot in terms of Gen3 understanding" - while Beer added: "Rowland deserves a chance to show he can be more than a hard-racing underdog but Nissan might not be a consistently competitive place to offer that in 2024."
Freeman placed Nissan lowest, in ninth, but still felt it was a "solid pairing that should be aiming to score consistent points".
5 Envision
Sebastien Buemi/Robin Frijns
66 points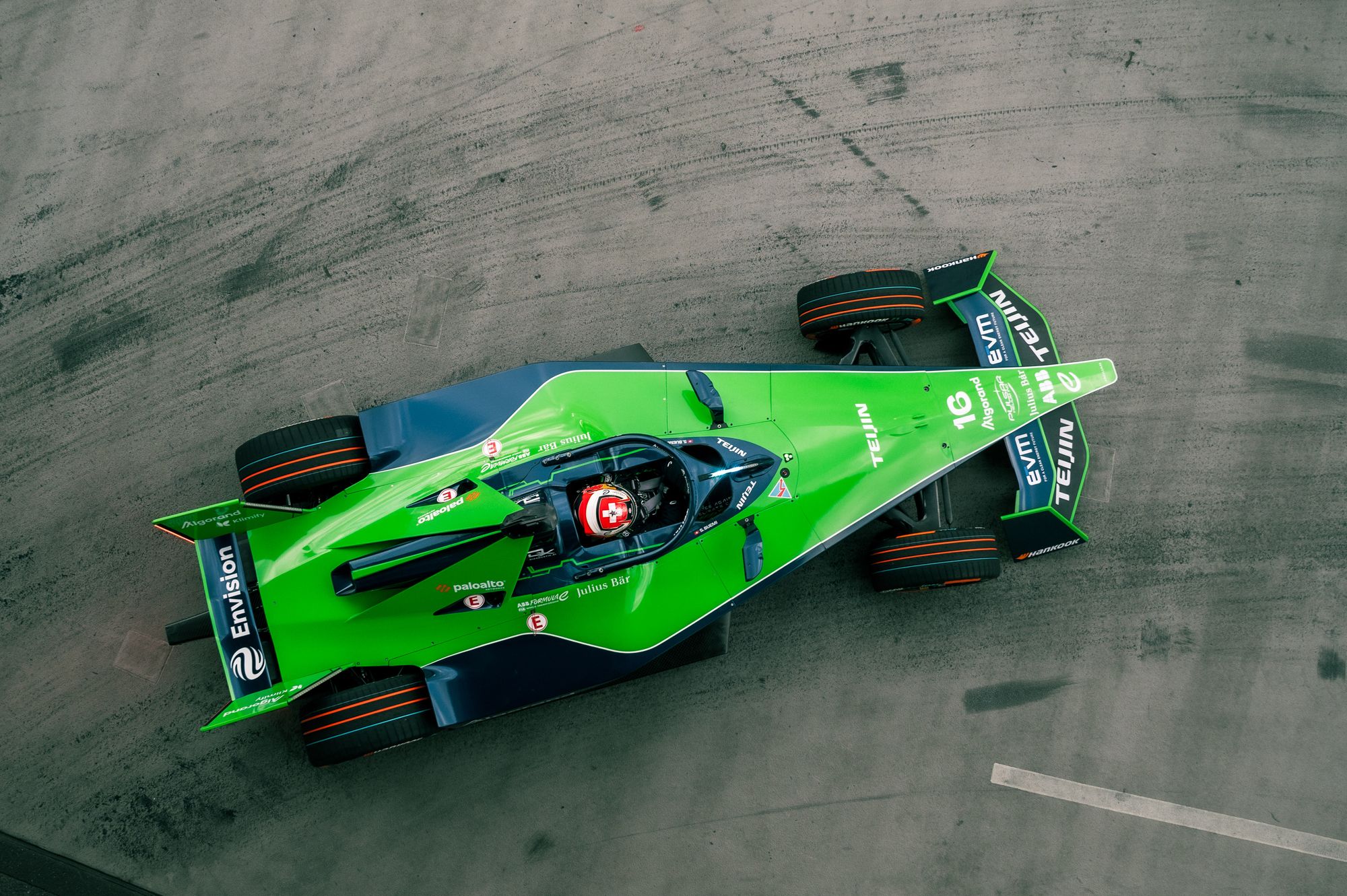 Best ranking: 2nd (Alice Holloway)
Worst ranking: 8th (Matt Beer, Josh Suttill)
Another big disparity in highest and lowest rankings, this time for Envision and its "odd couple", in Smith's words: Sebastien Buemi and Robin Frijns.
Both drivers are well known by the team, Buemi entering his second season in green and Frijns returning to the squad after a year out, and that familiarity was picked out by Holloway in placing Envision second in her ranking.
"Frijns has proved on the past he's quick and even last season managed to capitalise in some sessions with a subpar package. Having been with the ten before they'll have a knowledge of how each side likes to work," said Holloway, who expects Envision to be fighting at the sharp end once more. "Buemi is also a tried and tested driver, making it a pairing that should be exciting to see."
Cozens's summary was a line-up best characterised as being "solid and dependable with flashes of stunning pace", which in his opinion "drags Buemi/Frijns clear of a congested midpack".
Smith, in making his odd couple analogy, nevertheless felt that "aligned in professional excellence and raw talent, Buemi and Frijns should deliver more great days for the greens in 2024".
But Suttill ranked Envision's line-up eighth and had reservations about both drivers.
"Buemi scored almost half the points of Cassidy last year," he said. "Frijns has teased so much potential that he's yet to consistently deliver on, you have to start reevaluating just how good he really is."
Beer also placed them eighth, conceding "this feels a little low but I'll stick with it".
"Maybe I'm underestimating what Buemi's still capable of because Cassidy's title heroics in the other Envision car overshadowed his 2023 campaign," he said. "Maybe I'm underestimating what Frijns will do when back in a competitive car, though I'm also surprised he's back at Envision after the flat end to their previous spell together."
4 Andretti
Jake Dennis/Norman Nato
72 points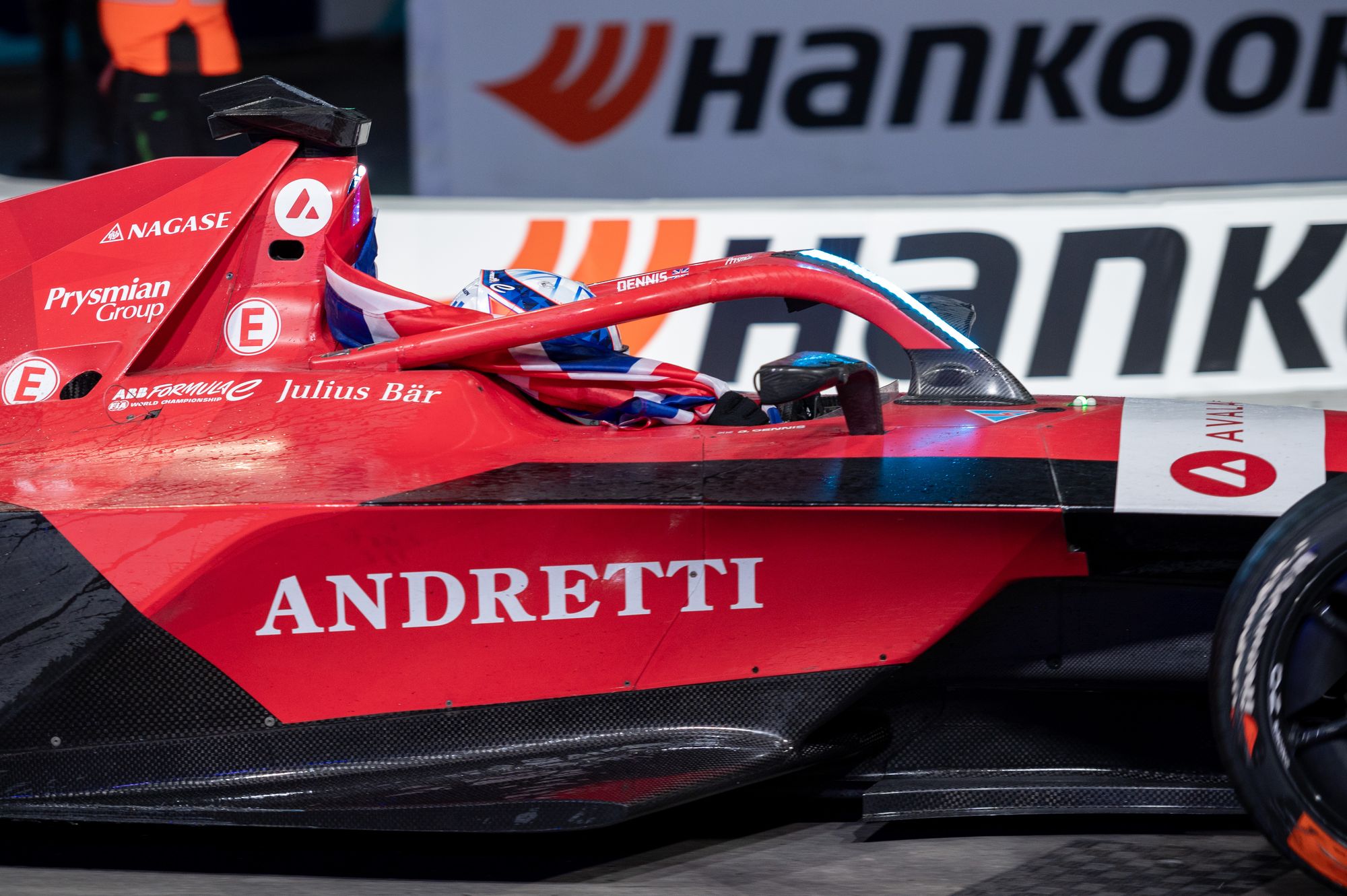 Best ranking: 4th (Alice Holloway, Josh Suttill, Jack Cozens)
Worst ranking: 6th (Sam Smith, Scott Mitchell-Malm)
Andretti will head into the 2024 campaign with the defending Formula E champion, Jake Dennis, at the helm of its line-up.
But the uncertainty about where to place it in our writers' rankings largely boiled down to one question, as asked by Freeman: "Dennis's quality is proven now. How close can Nato get to that benchmark?"
Norman Nato looked like facing another year on the sidelines, but the cards fell in his favour following Andre Lotterer's departure - though the consensus seems to be that he represents a "safe choice".
Those were the exact words used by Smith (who added that Dennis proved on his way to the title that along with Nick Cassidy he was "top dog in reading races"), Holloway felt that it may take Nato "a few races to come good", while Suttill said the Frenchman's selection "feels like a stop-gap and I can't help but feel this could be the four successive time that he joins a team then departs after a year".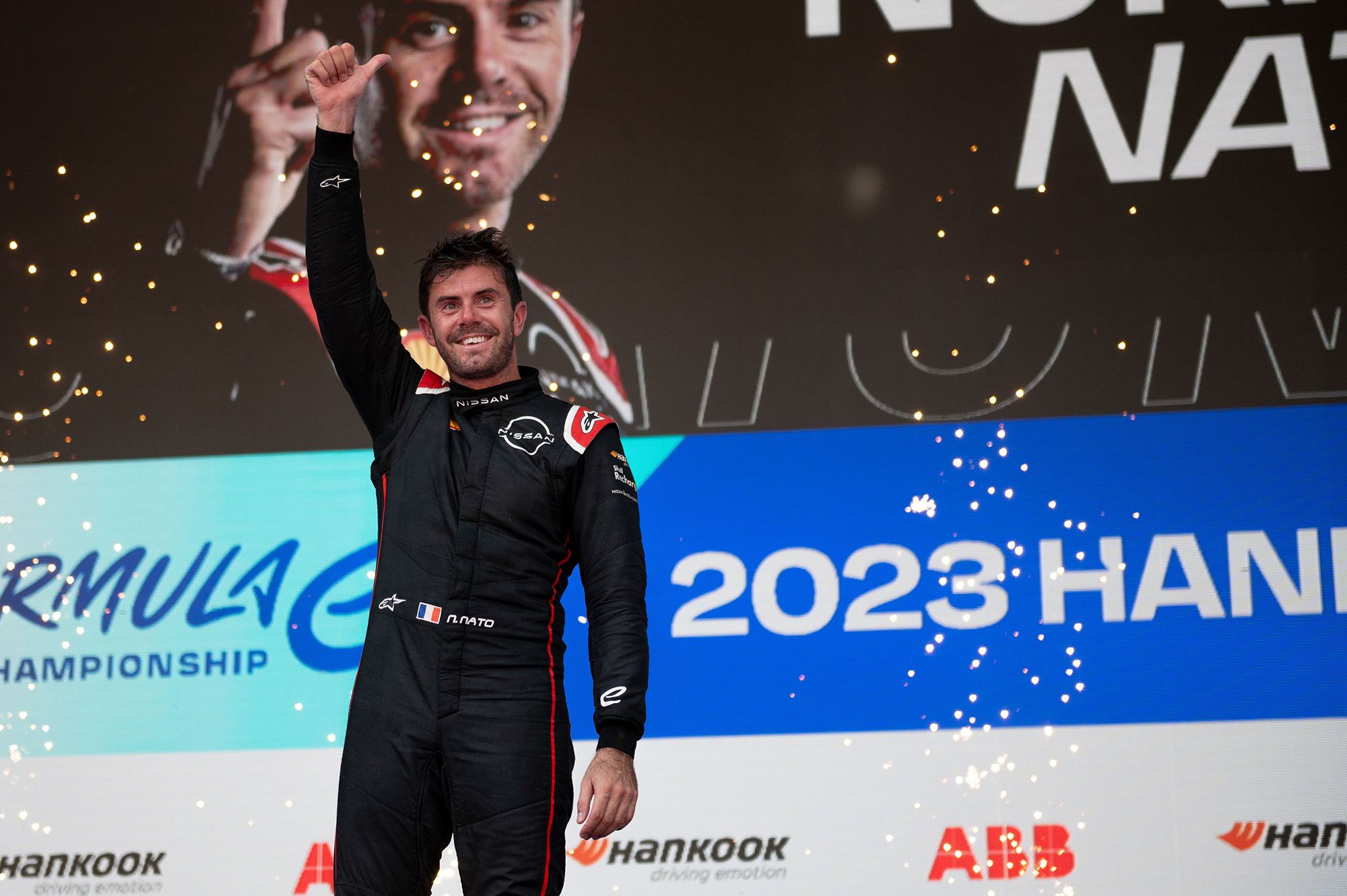 In the most positive endorsement of Andretti's decision to pick Nato, Cozens said: "Ironically enough, after the outcry that Nato would be left without a spot on the grid following his strong end to the campaign with Nissan, the fact he's earned a reprieve has now been met with disappointment in some quarters over Andretti's lack of imagination.
"Maybe that's understandable, but there doesn't seem to be a wealth of prospective options on the sidelines at the moment.
"Andretti doesn't need its second driver to be a superstar when consistent scoring from its second car is what was missing last year. Six-straight points-scoring finishes - including some very strong performances - at the end of last year show Nato can fill that void."
It was similar consistent points scoring that earned Andretti fourth in our rankings; it was the only team in the top seven not to make the top three in anyone's list, yet wasn't placed lower than sixth.
3 Porsche
Pascal Wehrlein/Antonio Felix da Costa
105 points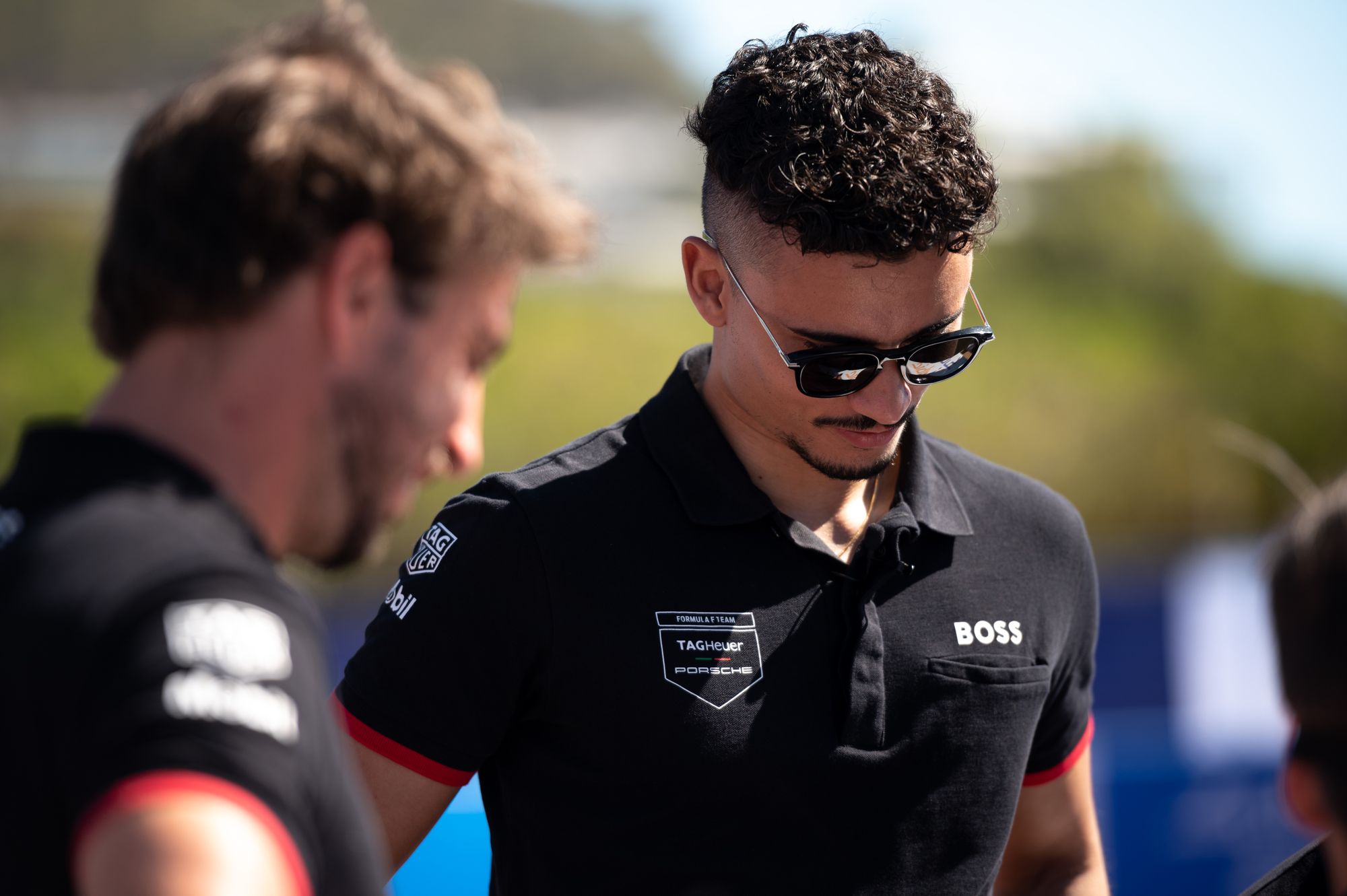 Best ranking: 2nd (Sam Smith, Matt Beer)
Worst ranking: 4th (Scott Mitchell-Malm, Glenn Freeman)
Just seven points separated our second- and third-highest placed teams in our combined ranking, both of which boast unchanged line-ups, but in the end it was Porsche that came up short.
While our writers were of the opinion that Pascal Wehrlein and Antonio Felix da Costa represent a potent combination - Freeman felt they "should be able to fight for a lot of wins" and Smith argued there is still a sense at Porsche that "the Wehrlein/da Costa axis is the way to make those objectives become reality" as it chases its first Formula E title - there was also an acknowledgement that both "still have a bit to prove".
Suttill summed it up by saying: "The combined potential is astronomical. The combined execution rate is currently frustrating."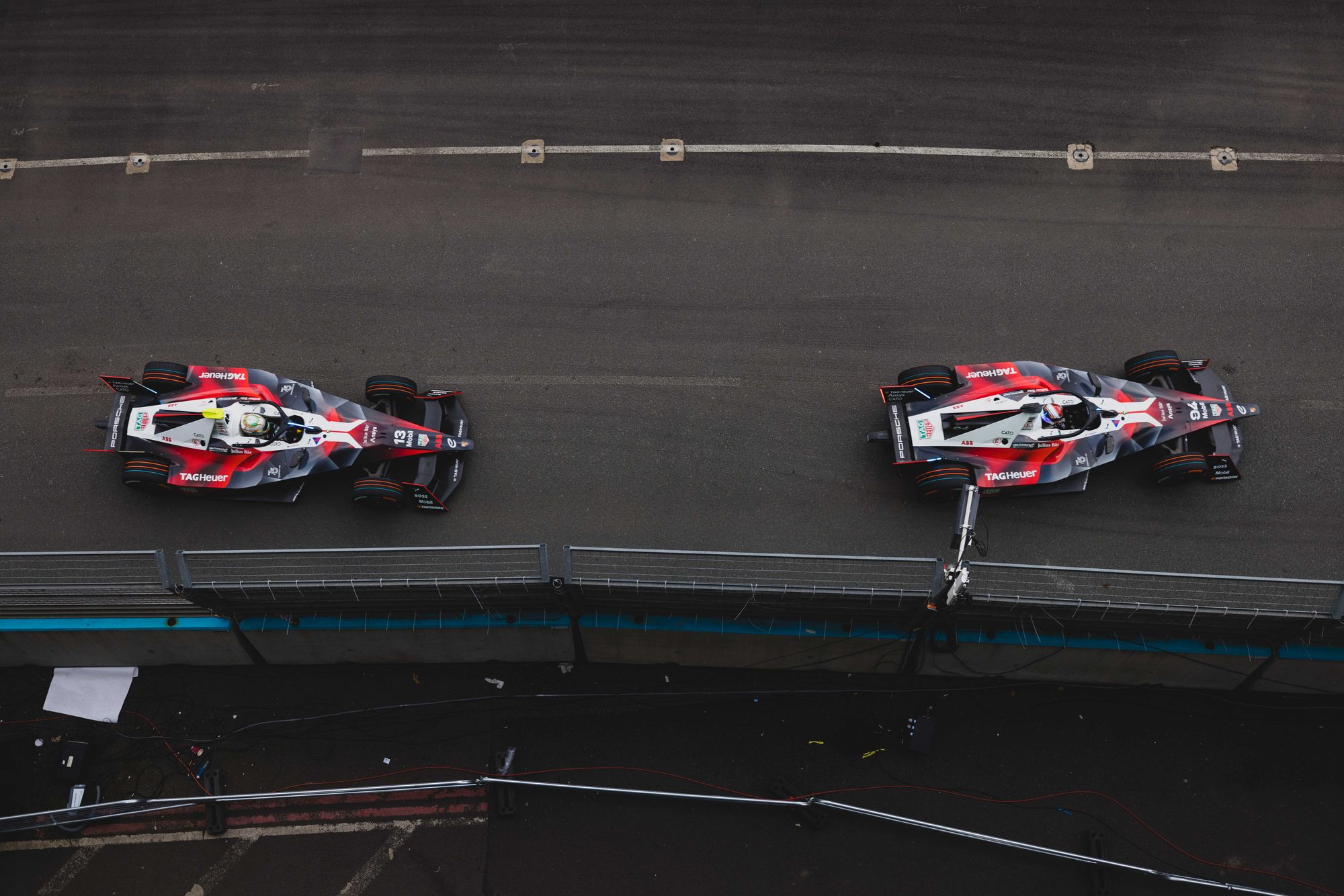 For Cozens, the way Wehrlein's 2023 season unravelled was the determining factor in placing Porsche third, and Holloway said both drivers "will be looking for more consistency next season to get back to being able to add to their multiple race wins and help bring Porsche a championship".
But Beer felt that the late-season dip in form was perhaps indicative of problems of the team's making.
"How much of Wehrlein's 2023 title bid flop was down to Porsche and how much to him?" said Beer, who put the Porsche line-up second in his ranking. "The fact the excellent da Costa wasn't starring particularly at that point in the season either suggests it was a Porsche problem. Yet Dennis and Andretti still used that package to win a title.
"But this is still a pairing of a past champion and a likely future one."
2 DS Penske
Jean-Eric Vergne/Stoffel Vandoorne
112 points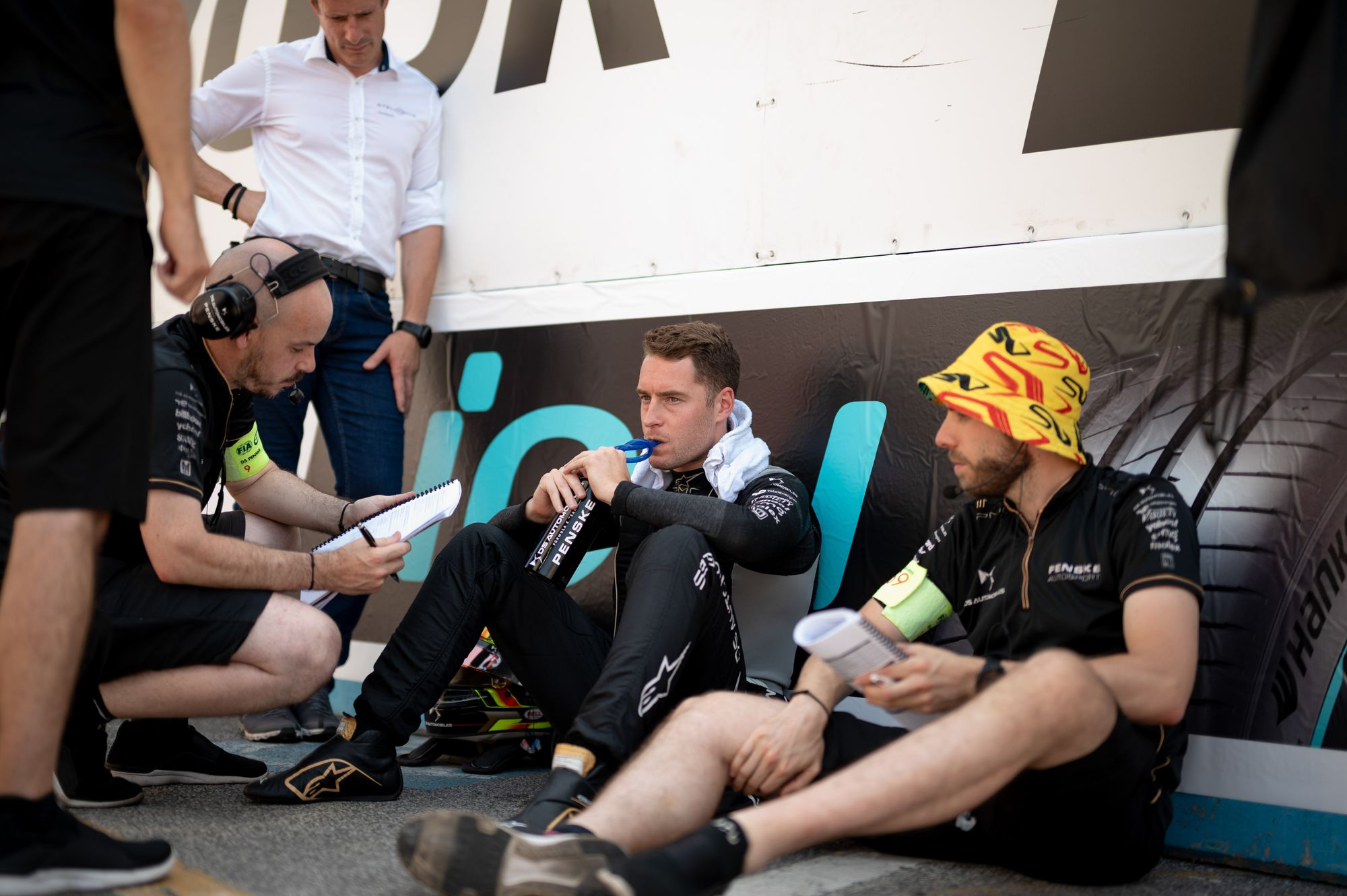 Best ranking: 2nd (Scott Mitchell-Malm, Glenn Freeman, Josh Suttill, Jack Cozens)
Worst ranking: 5th (Alice Holloway)
No line-up had more second-place rankings from our writers than the DS Penske pairing of Jean-Eric Vergne and Stoffel Vandoorne and it was those that ultimately gave it the edge over Porsche.
Big things were expected of the DS Penske alliance - as much of a marriage of convenience as it looked - before the start of the Gen3 era, so it was a big surprise when that failed to materialise. Couple that with an "insipid" Vandoorne title defence, as Cozens put it, and it looked like a disappointing campaign.
But our writers felt this was a line-up that still oozed quality.
Suttill said it was only Vandoorne's "stuttering" first year at the team that cost it top spot in his ranking, adding: "The scale of Vandoorne's second season improvement will decide whether it can reclaim it in 2024."
Beer was of a similar opinion, though he placed the line-up third "still based on faith that Vandoorne will get back to the superb form he showed at Mercedes after his rather invisible 2023".
His assertion that "Vergne shows no sign of tailing off in speed or feist terms even though it's now a while since he won a title" was shared by Smith, who felt Vergne was at the top of his game "from a performance and mindset perspective" in 2023.
Freeman, who was among four writers to place the DS line-up second, was succinct in his appraisal: "Proven pedigree across both cars. There's not many examples of that this season."
1 Jaguar
Mitch Evans/Nick Cassidy
175 points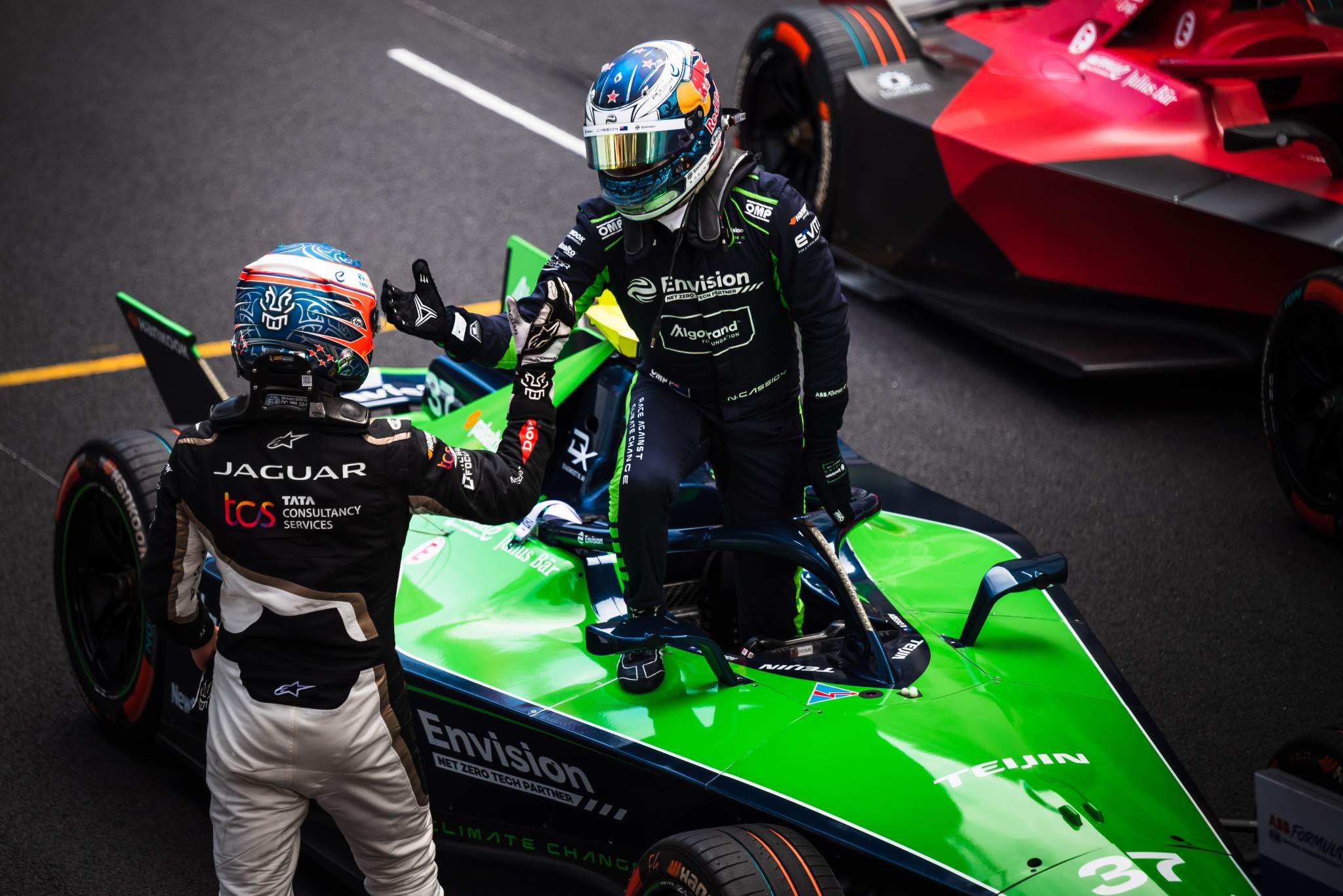 Best ranking: 1st (all)
Just as there was unanimity at the bottom of our rankings, our writers were emphatic in putting Jaguar and its line-up of Mitch Evans and Nick Cassidy at top spot.
The pair each scored four wins in 2023 - that's half of the races - and Cassidy's emergence as a title contender at Jaguar customer Envision was one of the stories of the season, and ultimately played a role in his off-season move to the factory team.
Their battle at different teams was "encapsulating", as Holloway put it, and though their costly collision in Rome went some way to giving Dennis the title the expectation is that Evans and Cassidy will be nothing short of what Freeman called a "superteam".
"The dynamic between the two will be one to watch," said Holloway, who also highlighted the fact the Jaguar is likely to be the best car once more next season.
But she also had a note of caution: "Usually as thick as thieves, 2023 gave us a few glimpses of fallouts from the Kiwi pair, suggesting that the inter-team battles may require some internal management."
Overall, though, the expectation is of big things from Jaguar. Beer said capturing "two of the three drivers who were a class apart in the 2023 FE season signed up is a genius move", Cozens felt that "simply put, Jaguar probably has on its books the two drivers who hit the highest peaks in 2023", and Suttil predicted this would be "the line-up that will finally deliver Jaguar with a long overdue title".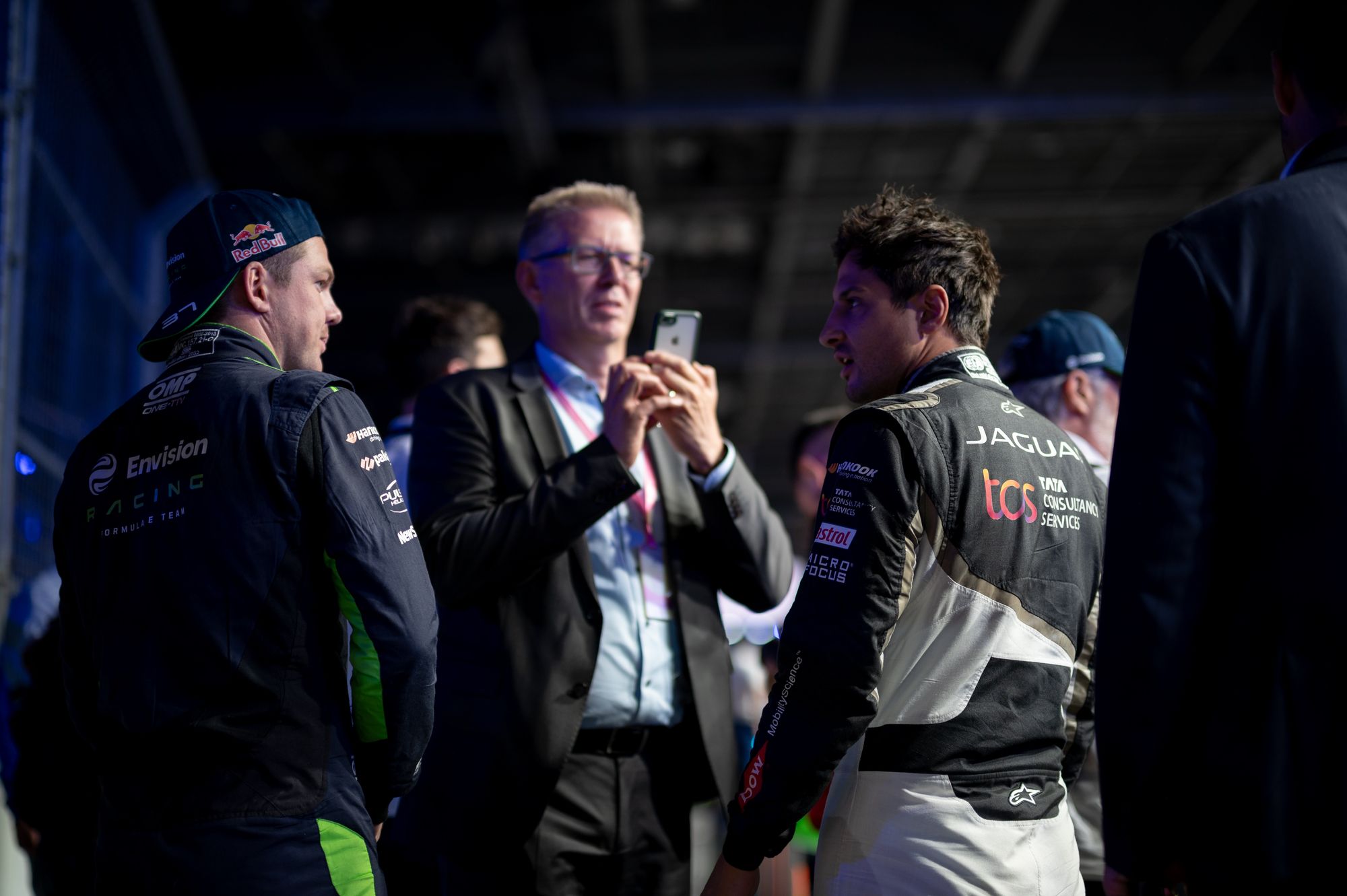 And we'll leave the final words to Smith: "The Race described Cassidy's switch from Envision to Jaguar as 'a blockbuster' move when it was finalised back in July. That was no overreaction because there is a claim to say that the most potent technical force on the grid now has two of the best five or six drivers available.
"Cassidy actually informed some of Jaguar TCS Racing's set-ups last season such was his technical and race running effectiveness in getting the Gen3 car and the way the races are run and won.
"He and Evans are childhood friends so this should become a fairtyale. Yet, as we have seen in racing so many times it could just as easily become a nightmare too. Such is the driving ambition and desire that these two Kiwis exude expect fireworks at some stage."
Complete rankings
| | | | | | | | | |
| --- | --- | --- | --- | --- | --- | --- | --- | --- |
|   | Sam Smith | Matt Beer | Alice Holloway | Scott Mitchell-Malm | Glenn Freeman | Josh Suttill | Jack Cozens | Total |
| Jaguar | 25 | 25 | 25 | 25 | 25 | 25 | 25 | 175 |
| Penske | 15 | 15 | 10 | 18 | 18 | 18 | 18 | 112 |
| Porsche | 18 | 18 | 15 | 12 | 12 | 15 | 15 | 105 |
| Andretti | 8 | 10 | 12 | 8 | 10 | 12 | 12 | 72 |
| Envision | 12 | 4 | 18 | 10 | 8 | 4 | 10 | 66 |
| Nissan | 10 | 12 | 6 | 15 | 2 | 10 | 6 | 61 |
| Mahindra | 6 | 2 | 8 | 6 | 15 | 2 | 1 | 40 |
| McLaren | 4 | 8 | 4 | 2 | 1 | 8 | 4 | 31 |
| Abt | 2 | 1 | 2 | 1 | 6 | 6 | 8 | 26 |
| NIO | 1 | 6 | 1 | 4 | 4 | 1 | 2 | 19 |
| Maserati | 0 | 0 | 0 | 0 | 0 | 0 | 0 | 0 |