To redress the Christmas card shortage via his native US from IndyCar adversary Chip Ganassi this yuletide, Zak Brown can at least rely on one from the Sandbanks area of the south coast of England.
Sam Bird's new Formula E deal with McLaren was never a planned move for either party, but Bird's Jaguar exit and Rene Rast's decision to major on a dual World Endurance Championship and DTM programme for 2024 allowed a few stars to align.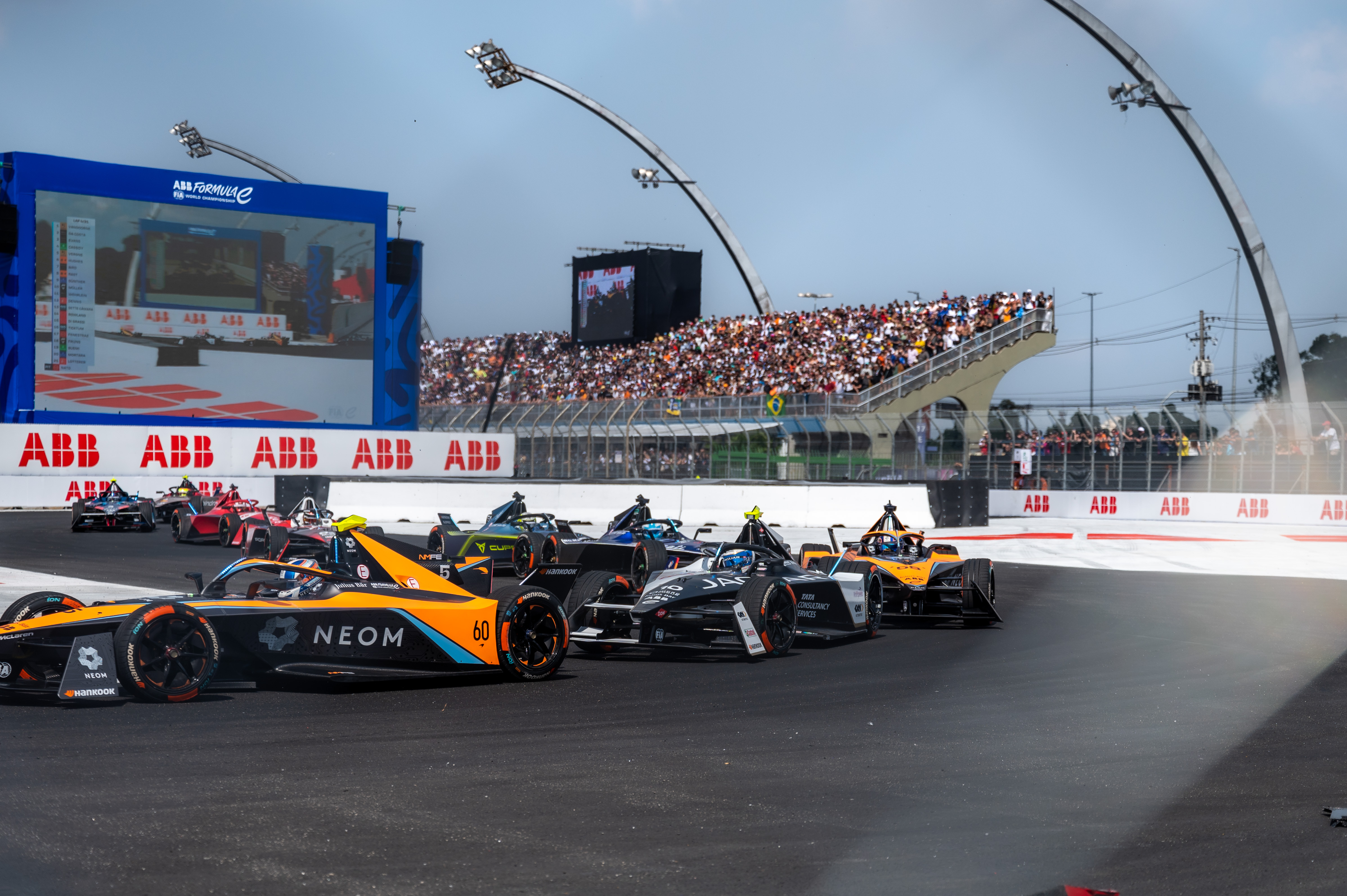 It came from an initial approach from Brown before McLaren team principal Ian James made the final decision to invest in one of Formula E's most decorated race winners.
After a season of extreme undulations in his form, Bird knew from late June onwards that he wouldn't be retained by Jaguar and so the Plan B option of staying in Formula E was explored.
McLaren became aware there was a chance Rast would elect not to head into a second year with the team at a similar time to that of Bird's enforced epiphany with Jaguar. Those shooting stars of a deal were finally aligned in early July, more than a month before the official announcement was made earlier on Tuesday.
"Sam is a proven force in Formula E, as well as other categories of racing, and his experience and determination will fuel the team ahead of an exciting season to come," said James.
"As soon as the deal was done, his first question to me was when he could come into the office to start the preparations for season 10 – this clearly shows his hunger and commitment to making season 10 a success for the NEOM McLaren Formula E Team."
Now that it's official, there are several tantalising questions to ruminate upon as Bird beds in with a team that started 2023 so brightly but then fell away alarmingly and became the joint-lowest scorer of all 11 teams – alongside only Abt – in the second half of last season.
Will the all-British driving team, Formula E's sixth such line-up, prove to be one that can rejuvenate McLaren as it looks to either an upturn in fortunes with Nissan or a possible shift to a new technical package for the 2025 season?
Why Bird at McLaren can work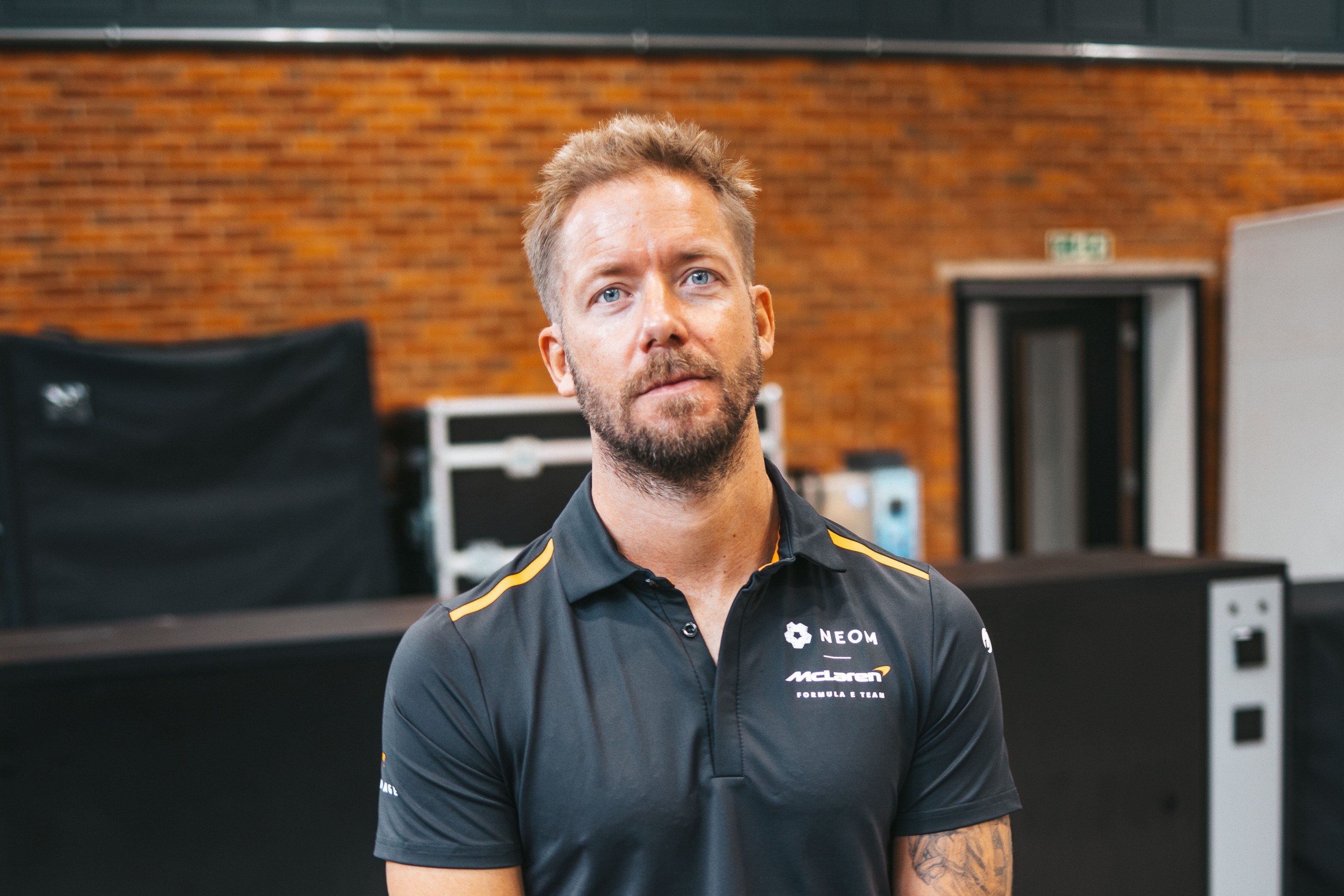 By the time the 2024 season opener comes around, Bird will not have won a Formula E race in almost three years. For a driver who scored a win in every season up until the 2021 campaign that is a humbling fallow period to go through.
He is due an Indian summer but it coming with McLaren, certainly in the short-term, looks unlikely. Yet, one thing that Sam Bird does very well is surprise people when the chips are down.
He did it consistently in his Virgin/DS Virgin days, where he took all but two of his 11 E-Prix wins. A good chunk of those were won with Stephen Lane as his engineer and the two look set to be reunited next season.
Lane has spent the last two seasons working with Stoffel Vandoorne and Rast. The first of those relationships brought the 2022 title, which occurred in Lane's first season working for the then-Mercedes EQ team.
Lane and Bird were a real force together in their Virgin/Envision days, even developing a joint catchphrase of 'Eyes Forward' – a maxim that Lane perfected in his communications with Bird before and during races.
That focus will be reinstalled very quickly and there is no reason why that relationship couldn't fast-track Bird to a more stable and fruitful groove right from the start of 2024.
Another key trait that Bird has is integrating quickly into teams, specifically understanding new powertrains and the culture within organisations. He's learned that from his vast experience working with manufacturers, notably Ferrari in sportscar racing and DS and Jaguar in Formula E.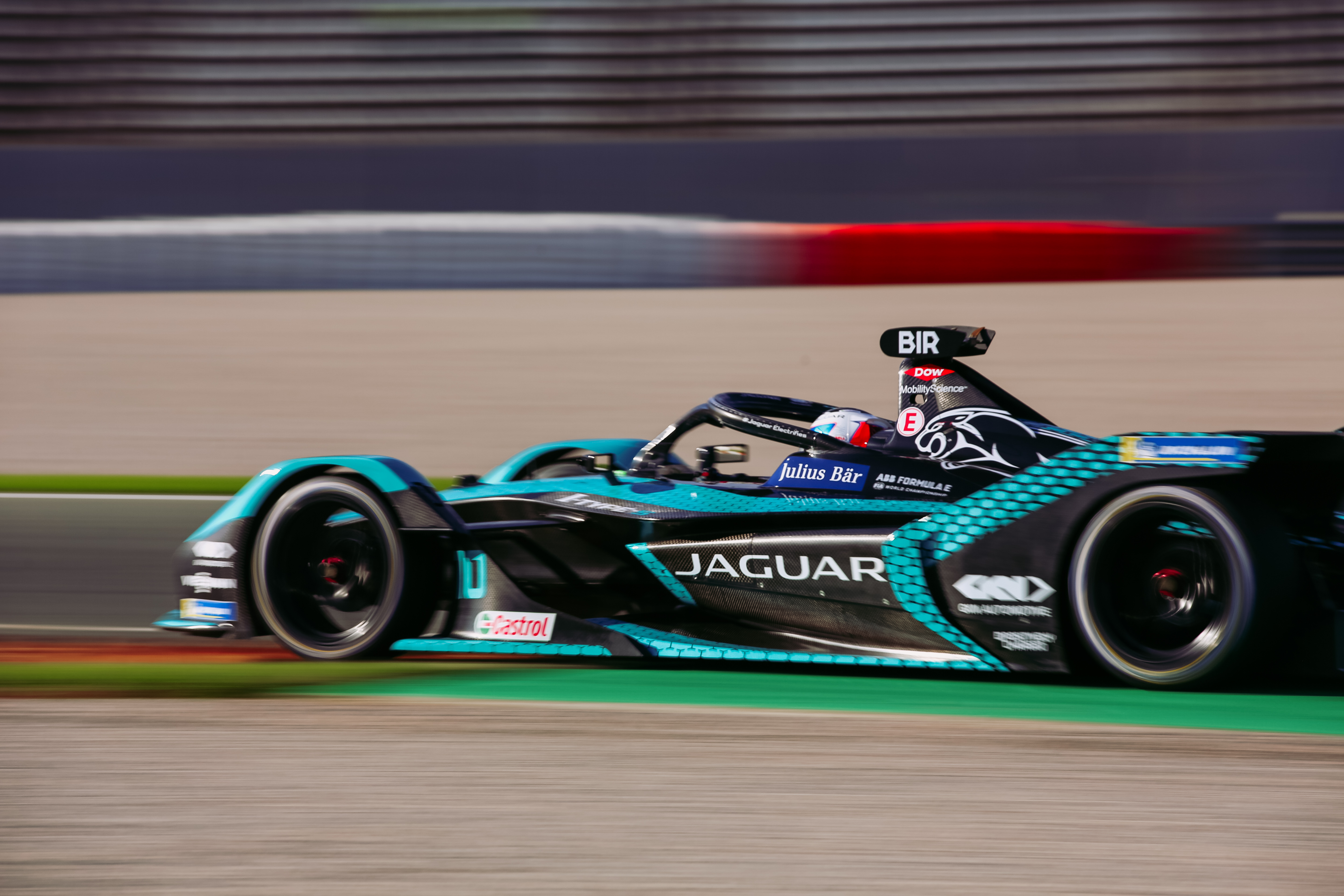 Audi's Allan McNish was always complimentary about Bird's work ethic and adaptability. He didn't need to be, as he was looking after his own drivers in Daniel Abt and Lucas di Grassi at that time, but it was a natural reflex to praise Bird's input on the 2018-20 development that Envision Virgin carried out on the initial Gen2 car.
Will that help in McLaren's ongoing work with Nissan, a relationship which may reach a crossroads sooner rather than later? In all likelihood it probably won't because the 2024 season will feature only marginal gains on aspects away from the powertrain, which is set via the two-season homologation rule.
A wider question will be how Bird can add valuable advancements in the vehicle dynamics department as he brings priceless knowledge of Formula E's current best car – the Jaguar I-Type 6.
Why it might not work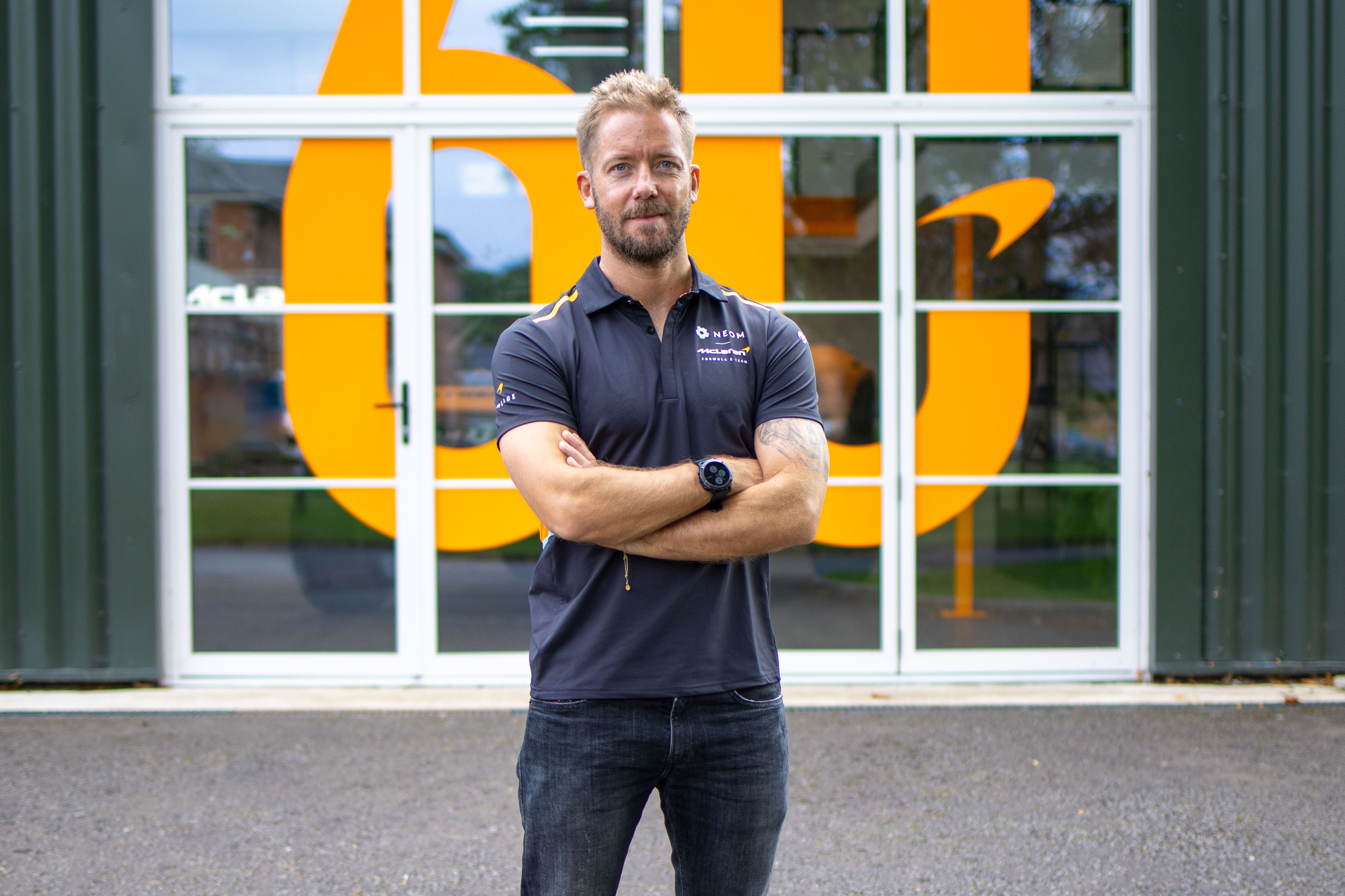 The details of Bird's contract are not known but in presuming he has at least a solid one-year deal with strong options for further seasons then after a possible season of relative pain in 2024 there could be a good thing going for him for the start of the Gen3 Evo, which covers the seasons of 2025 and 2026.
The problem is that Bird appears to be one of those drivers that has extreme swings in his form. Over the last season it's usually been a case of acute joy – podiums in Berlin, Diriyah, Sao Paulo and Rome – to utter despair: see Cape Town and Rome (shunts), and the obvious contretemps with Jaguar team-mate Mitch Evans in Hyderabad and Jakarta.
Even one of his best weekends – and perhaps one of the most dramatic and impressive swings ever in Formula E, in New York City in July 2021 – mixed pain and joy to acute effect.
On that occasion, Bird went from wreckers to chequers after trashing his car in a Turn 14 practice shunt the day before. Barely 24 hours later he stood atop the podium having vanquished the opposition. A few hours after that he was sitting on a sofa in the VIP hospitality watching a dramatic England vs Italy UEFA Euro final penalty shootout. He may as well have been watching a replay of his own past 24 hours.
While the scale of his rollercoaster form was not always his fault, he certainly was culpable in the majority of his 2022 and some of his 2023 tribulations. But that is done now and out of the way. If there is one thing we know that Bird can do, it is start afresh and succeed, hence the New York anecdotes.
A fascinating point in Bird joining McLaren is that it is only the second time he has moved teams in the last decade. He got on well with Evans and, despite the natural antagonism of the two Bird-triggered incidents last season, there was still an external feeling of cohesion in the Jaguar camp.
The main reason for that was Evans having the upper hand over his team-mate at pretty much every juncture of the three seasons Bird was in town, meaning that the balance of power within the team was always in the Kiwi's favour.
Although, there is something to the claim that drivers sometimes dig deeper when there is needle between them and their team-mates.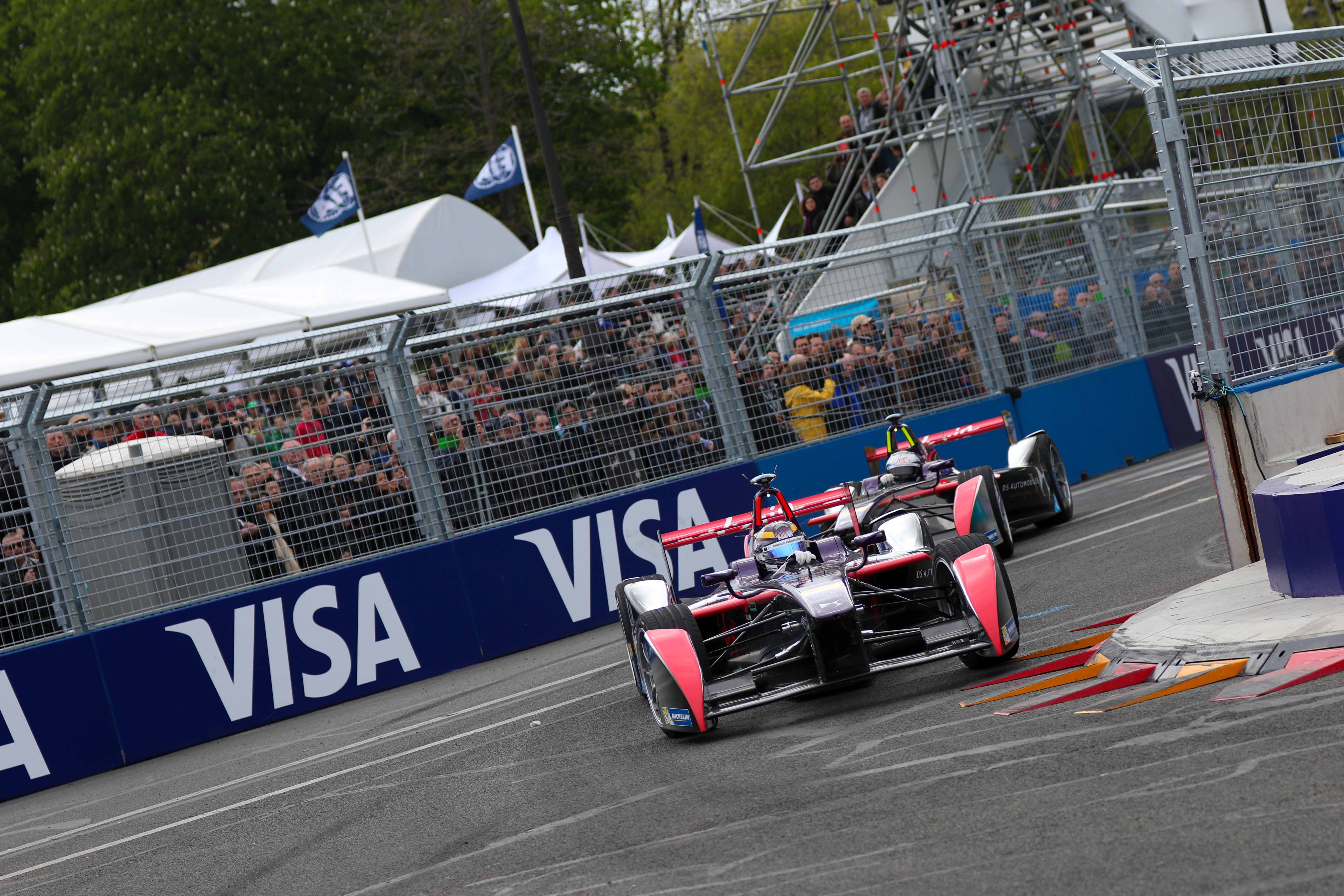 Back in 2015/16, Bird had a cool relationship with then-team-mate Jean-Eric Vergne (pictured ahead above) at times, especially in Paris when the two almost came to blows. One positive trait in Bird, though, is that he doesn't hold grudges and his connection to Vergne was fixed up to the point now where they have a strong respect between them.
Jake Hughes should not be underestimated in modelling how Bird's next career chapter pans out.
Hughes has been embedded in Bird's new team for several years now, is well-liked, and delivered pole positions and was the major points winner in its first season.
When McLaren underdelivered woefully in the second part of the season, it was Hughes who did his best to galvanise the team. His team-mate essentially quit and checked out from a racing perspective; Hughes was the driver looking at the bigger picture in every way.
While Hughes will be a competitive threat, equally he should be the perfect wingman, too. Bird – an experienced team player, who was described by senior Jaguar team members this author spoke to as a 'class act' and 'excellent squad member' – should fit in seamlessly.
But what's beyond that in 2025? That is the big question that is being waited on, because if McLaren doesn't have enough faith in Nissan, then what might Plan B entail for a longer-term Bird future with the team?
By 2025, Bird will be 38. While this is no barrier to success per se, recently the drop-off in elder statesmen Andre Lotterer's and Lucas di Grassi's overall performances could be used as evidence that Formula E is becoming a younger lion's calling.
Bird-to-McLaren surprised a lot of people when the suggestion first dropped shortly after the Rome E-Prix last month. The inquisitive aspects of it, now that it is formal, have become one of the early topics of fascination as 2024 starts to gear up already.