The soon-to-be decided 2024 Mahindra and Abt Cupra Formula E driver line-ups have recently gone through what has been described to The Race as 'fluid and complex' twists, even as the majority of the teams' senior staff went on their summer holidays earlier this month.
Lucas di Grassi is contracted to the Mahindra works team for 2024 but is believed to have various options open to him should he wish to make a move – most likely across the Mahindra customer divide to his former team Abt.
But at the London E-Prix last month the Brazilian hinted that he would stay with Mahindra for another campaign next season, saying that "at the moment the situation hasn't changed significantly".
Realistically, di Grassi doesn't have many other options on the table right now. One could be moving back to Abt, the team he raced for from 2014-21, now that Robin Frijns has vacated a seat and moved back to Envision. But that would mean driving exactly the same car as di Grassi has struggled with over the last 12 months, something which would make little sense – and doesn't seem worth extricating himself from a contract over.
Assuming di Grassi does stay, and all evidence currently points to that happening, then it still leaves the Oliver Rowland-vacated cockpit available to fill.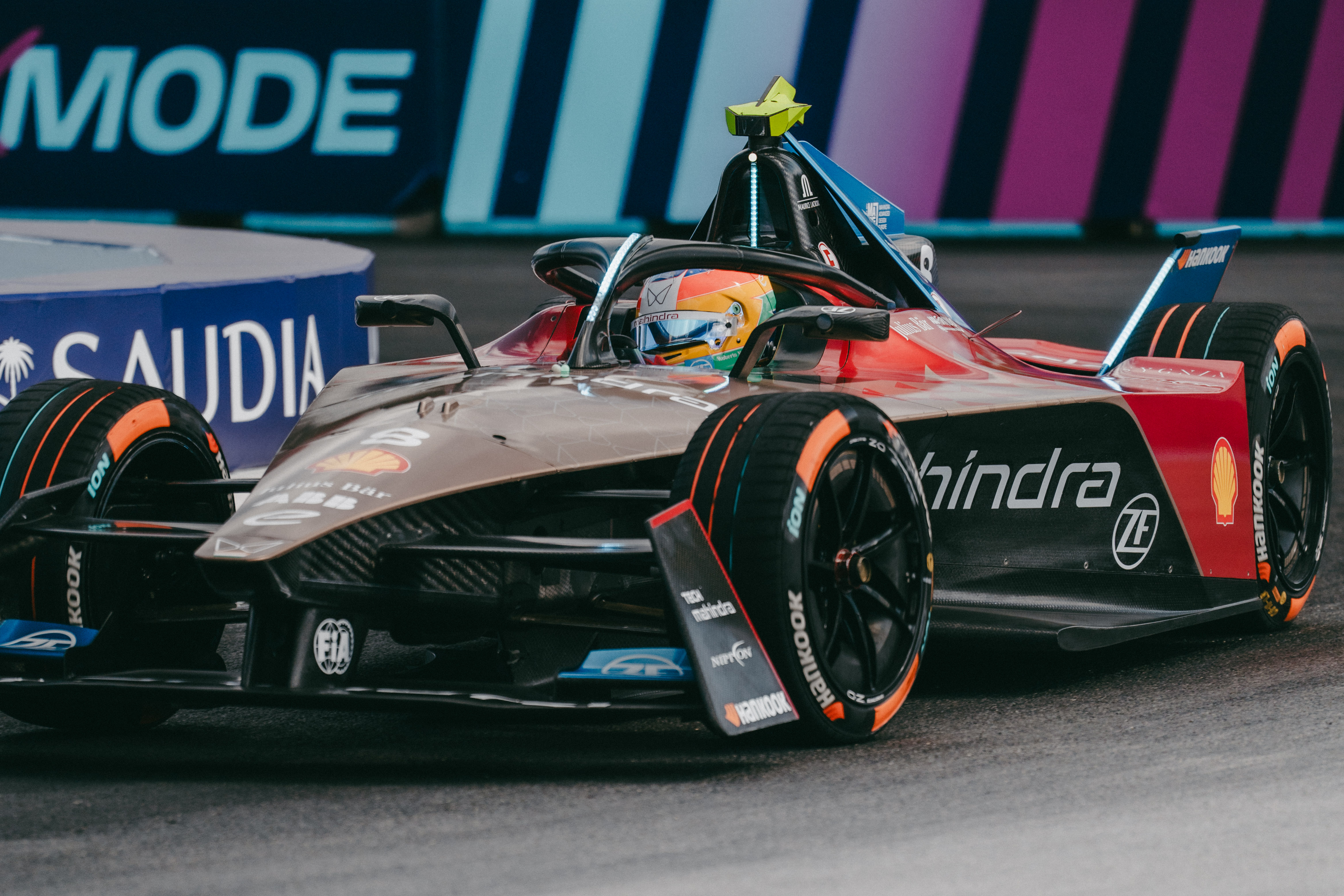 Mahindra boss Frederic Bertrand, who chose Roberto Merhi to fill the seat after Rowland's departure in the second half of last season, has been scouting various possibilities knowing from an early stage that Merhi was merely a stop-gap solution.
However, with only Norman Nato, Nyck de Vries, Oliver Turvey and, to a much lesser extent, Kelvin van der Linde among the crop of Gen3-experienced drivers seemingly still available for Abt and Mahindra, options appear to be quite scarce for both teams.
Outside of that pool, one source of experience and race-winning know-how – let's call him a driver market wildcard – could still be available: Edoardo Mortara.
A title protagonist just over 12 months ago, Mortara was reduced to a bit-part player in 2023 as his form went over the cliff surprisingly quickly.
In short, the Mahindra and Abt drives appear to be something of a free-for-all right now even if the Maserati MSG duo are to don the same blue overalls next season. Here are all the options available to them:
Edoardo Mortara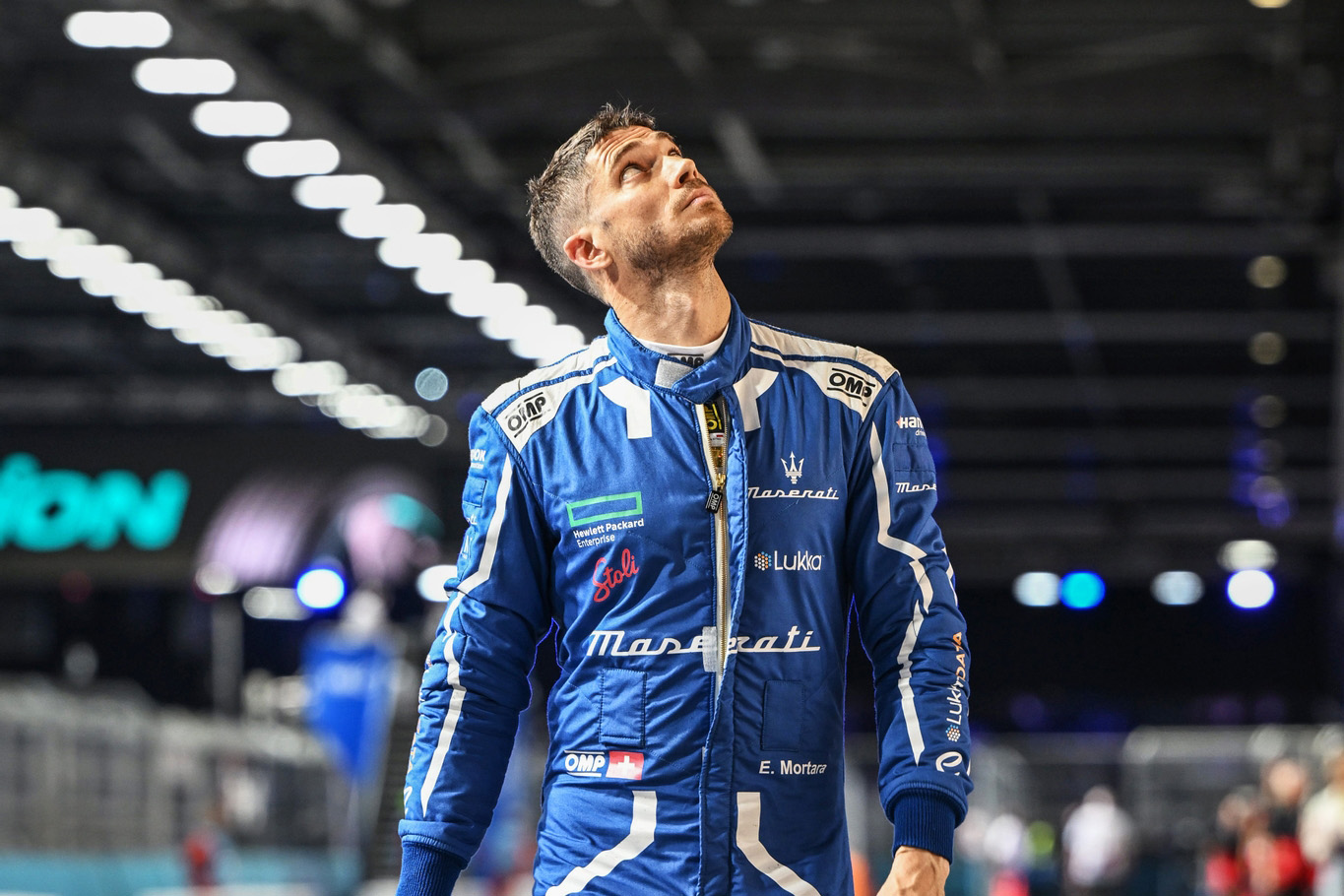 Mahindra chance – possible
Abt chance – highly possible
Could Mortara really trigger a late driver market twist?
Both Mortara and Maximilian Guenther were presumed to be staying together for another season at Maserati but, while that still seems a distinct possibility, there have been recent rumblings that one could be driving a Mahindra-powered car next season.
Mortara has just completed his sixth season with the same team: the Venturi squad that evolved into Maserati. It was far and away his most disappointing in the championship to date – Mortara was 14th in the points – and his stock has fallen significantly.
He does have a contract with Maserati until the end of 2024 and the most recent information was that the team was more likely than not to stick with Mortara and cultivate a new deal for Guenther, whose original contract (with options) expires shortly.
It is quite within the realms of possibility that Mortara will have to take a pay cut for 2024 as performance clauses are likely to exist, on both sides, within his original deal. Might this trigger a move away from the team and a longer and more financially beneficial deal with Mahindra or Abt for 2024 and beyond?
Mortara drove for Abt in DTM between 2014 and 2016, finishing runner-up in the 2016 campaign and winning a total of six races for the team. To say he was well loved would be a reasonable understatement. Yet, at the same time, part of his destabilisation last season came from intricate swaps of his core engineering team.
A Nico Mueller-Mortara axis at Abt would be strong but it would also be a much less competitive seat for Mortara.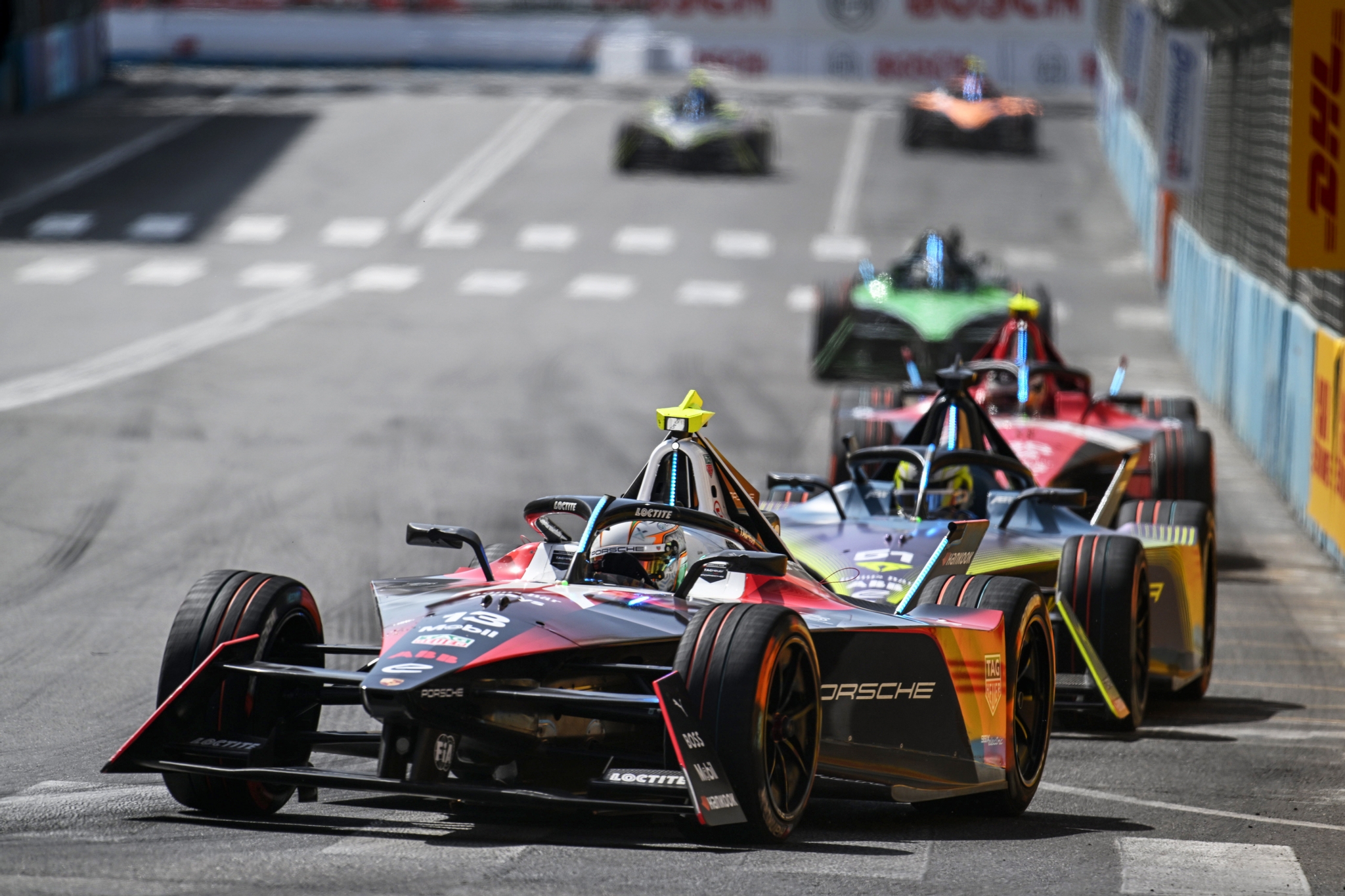 Yet, the light at the end of the tunnel might be a significant one, should Porsche power break over Abt's horizon for the 2025 Formula E season and the start of the Gen3 Evo era.
Might Bertrand gazump his customer team, though? Knowing that Mortara might be having to take a hit financially next season at a Maserati MSG squad that is still, including commercially, moulding itself from the previous Venturi incarnation, Bertrand might see an opportunity for Mahindra to snaffle an unhappy Mortara.
It's entirely possible. Bertrand knows that having two experienced drivers developing the 2025 Mahindra will be crucial to try to pull the team up from the rear of the grid, plus Mahindra is not cash limited.
Mortara, then, effectively faces a dilemma. Forego the stability and increasing competitiveness of Maserati for 2024 for a bigger-picture and longer-term chance at Mahindra or Abt – or perhaps get the best of both worlds.
This would be seeing out his Maserati contract until the end of 2024, while also having agreed to join Abt (and Porsche?) or Mahindra for 2025 and beyond, securing his long-term future until at least 2026.
As it stands, there is also the obvious possibility that outgoing Nissan driver Nato or Mortara will not end up at Mahindra or Abt in 2024, with Mortara staying put and Nato probably taking a World Endurance Championship seat.
Another strategy is that Mahindra and/or Abt take interim (and cheap) solutions for one season only, before the di Grassi-Mortara-Nato axis sorts itself out for 2025 and beyond across the Mahindra, Abt and Maserati squads. The third of these teams knows all three drivers and could be a central fulcrum in what is likely to be the last of the driver market jigsaw pieces for a while.
Maximilian Guenther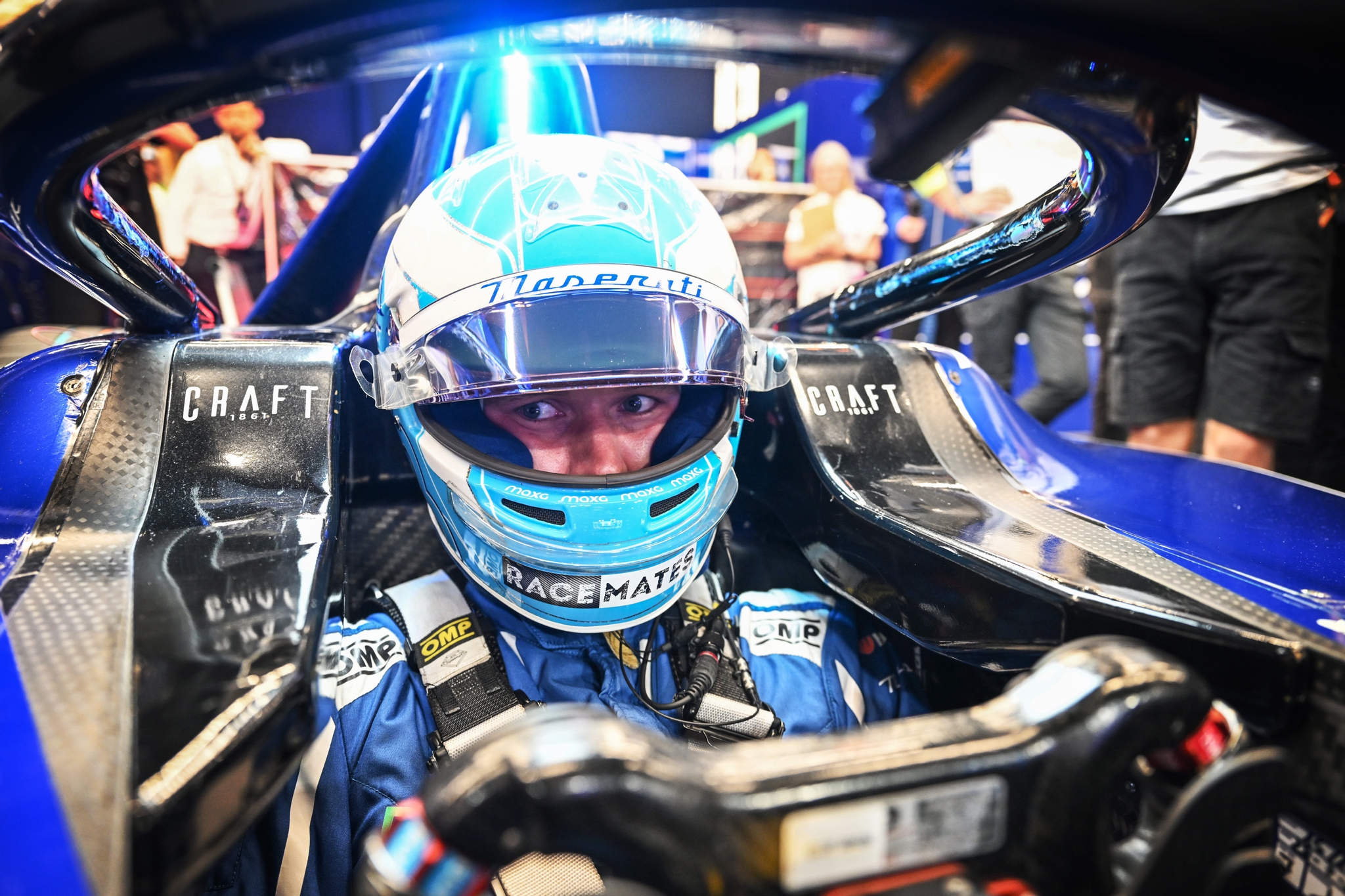 Mahindra chance – minimal
Abt chance – negligible
The intel from London last month was that Guenther was extremely close to staying with Maserati for a second season in 2024.
After winning a race, taking three other podiums, and outscoring his team-mate so handsomely, why wouldn't he stay?
That neglects the financial situation, which isn't believed to be particularly great at Maserati MSG presently. This could make Guenther, who has driven for three different teams in the last three seasons alone, twitchy for more stability in his career.
Somehow, Guenther doesn't have the feel of becoming an Abt driver right now despite his and the team's shared German nationality, and after a shaky start with Maserati he has since bonded well with the squad.
Team boss James Rossiter knows that in the right environment Guenther will win more races in 2024, so is believed to have made him a reasonable extension offer to his current deal.
Norman Nato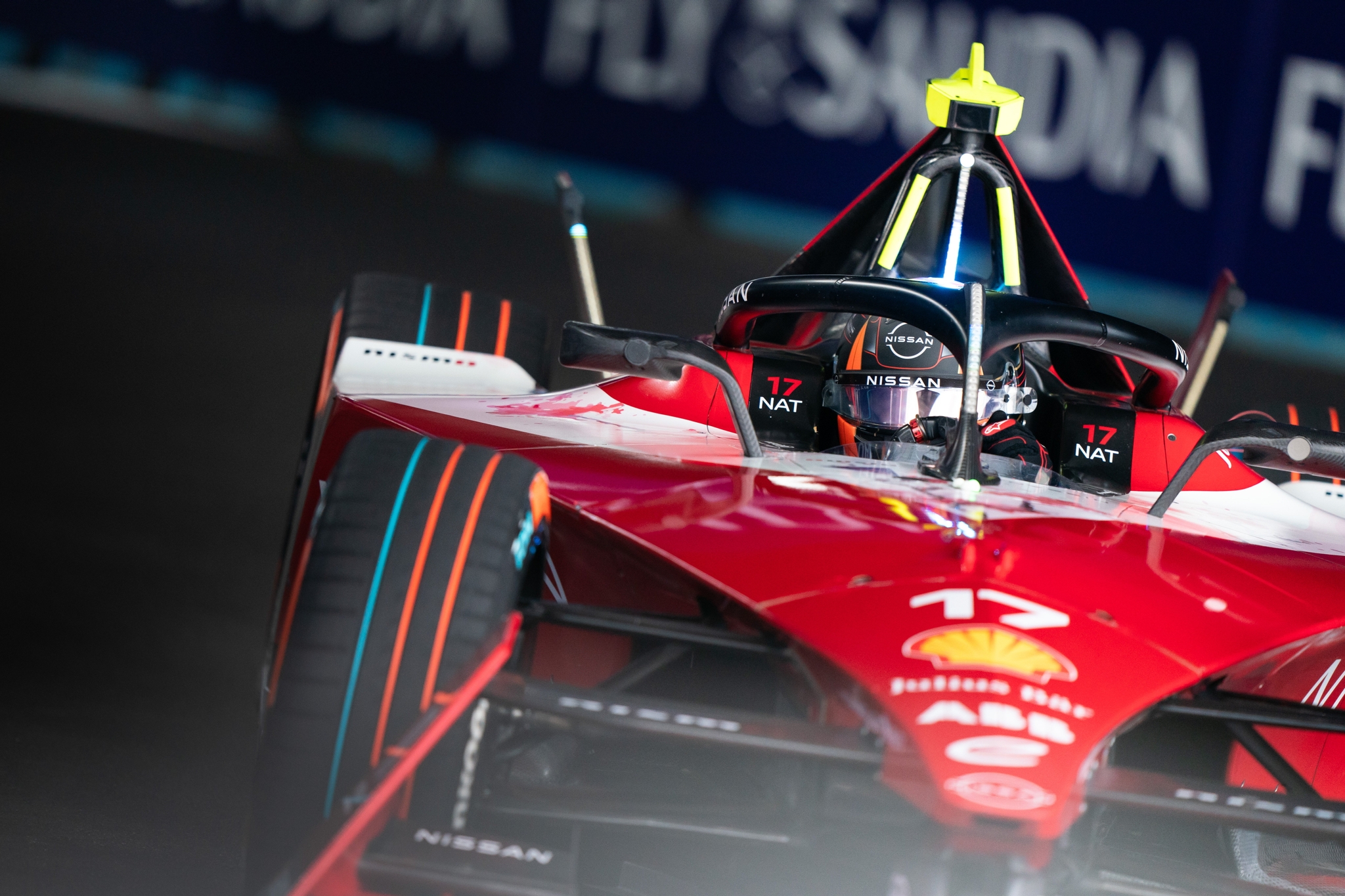 Mahindra chance – possible
Abt chance – negligible
Nato rightly garnered sympathy from most quarters in 2024 as for the second time in three years he was essentially dumped after a perfectly solid season.
Ironically, his 2023 with Nissan was probably stronger than his 2021 with Venturi. Although he didn't win last season, Nato was in far from the best car (Nissan) on the grid, whereas in 2021 he probably was (a customer Mercedes).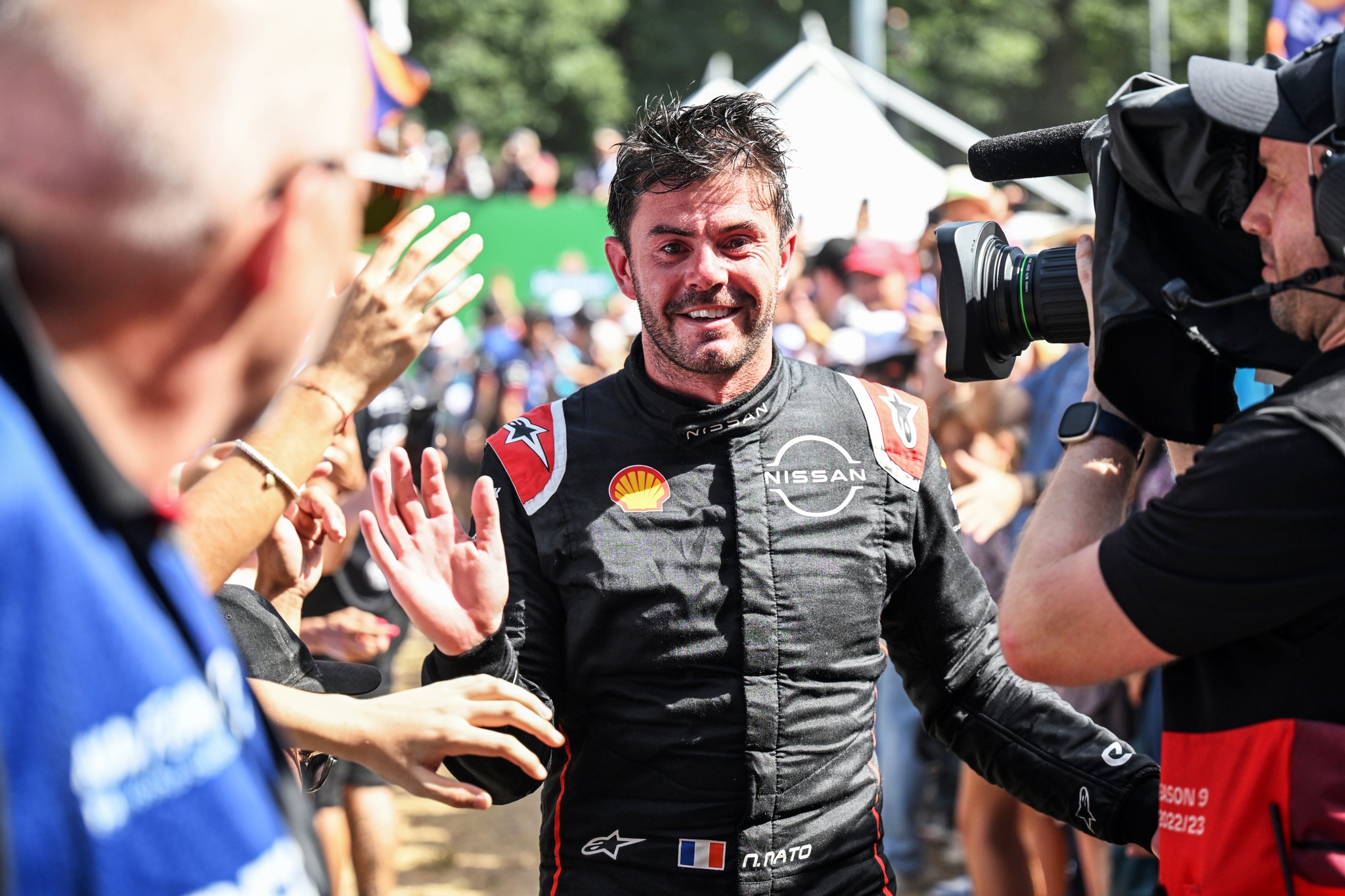 His end to the season was among the strongest outside the top three of Mitch Evans, Jake Dennis and Nick Cassidy, meaning that Tommaso Volpe's decision to decline Nato's services for 2024 started to look a bit baffling by the final race in London.
Such is the way of racing though when early decisions are made. Quite why Nissan went so early in dispensing with Nato seems strange. The driver market didn't really kick-off until June, with Cassidy's move from Envision to Jaguar, so why Nissan felt the need to make a move before this has not yet been adequately explained.
It left Nato and his manager Tiago Monteiro with plenty of work to do to be on the grid for 2024.
The vacant Andretti seat alongside champion Dennis was of interest but the team's pursuit of Felipe Drugovich may end those ambitions, although no formal confirmation of the 2022 Formula 2 champion's signature is expected anytime soon.
Nato deserves to be in a seat in 2024 and with his extensive experience in developing a Gen3 car it would be a waste of his talents to see him on the sidelines again.
A Maserati drive, should Mortara exit, could also be on the cards, which would mean Nato returning to the team that previously gave him his Formula E debut under its Venturi guise and his only win to date in 2021.
Nyck de Vries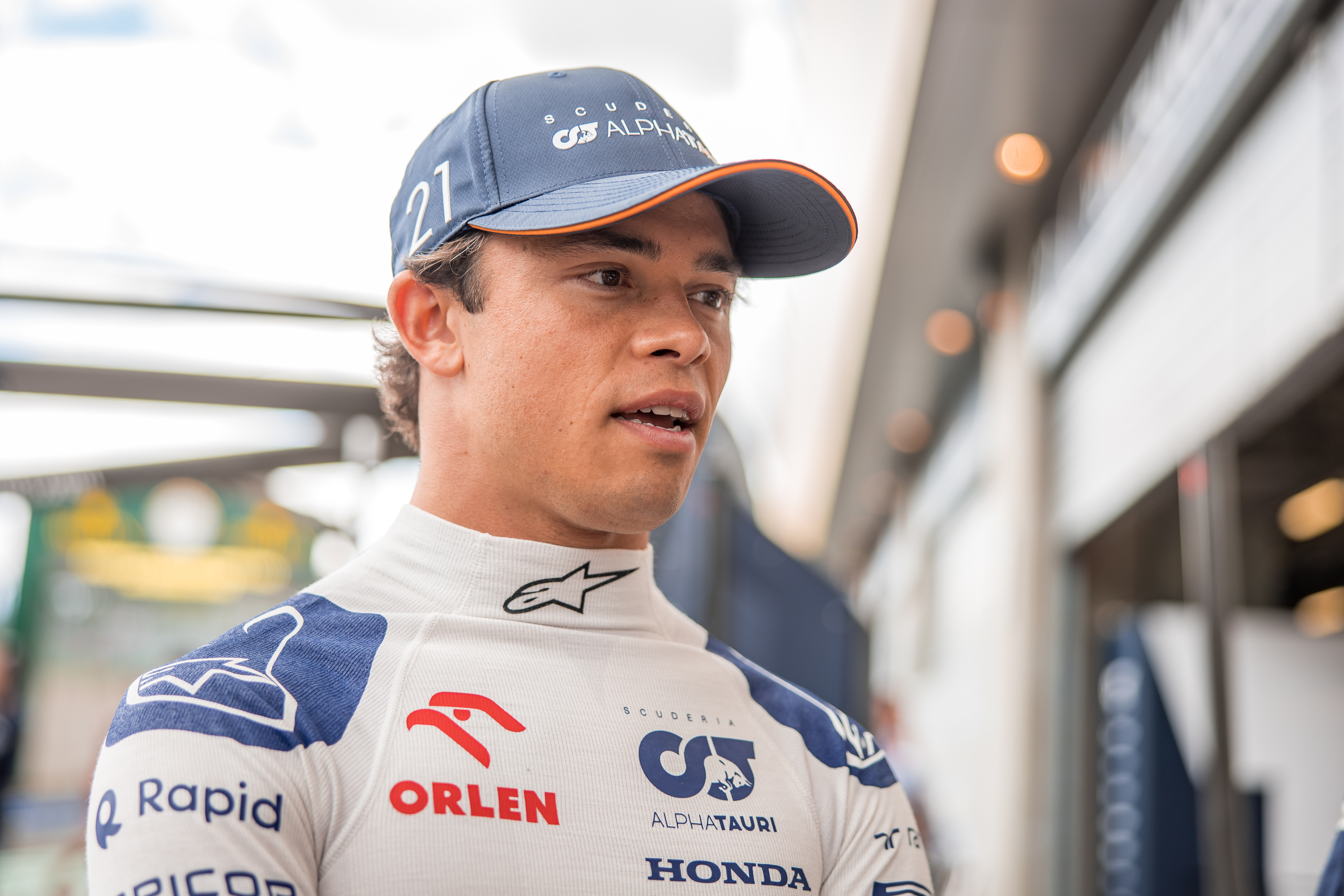 Mahindra chance – minimal
Abt chance – highly unlikely
The 2021 Formula E champion held talks with several teams during a low-key visit to the London E-Prix last month.
His initial plan for a dual Maserati Formula E and Toyota WEC programme for 2023 went forsaken in favour of an AlphaTauri Formula 1 seat, which played out over 10 grands prix starts until he was dropped last month. Notions that this set-up can be easily reprised for 2024 are false because both teams' and incumbent drivers' situations have changed, with the main factor being Guenther's strong second half of the 2023 campaign.
De Vries is also understood to be less than frugal when it comes to remuneration, meaning that he might now be out of Maserati MSG's reach, as it looks to manage its commercial structure after transitioning from a genuine title partner-driven privateer team as Venturi to a pseudo-factory entity with the Stellantis-owned Trident brand.
So, could that open up what on the face of it looks to be an unlikely opportunity at Mahindra?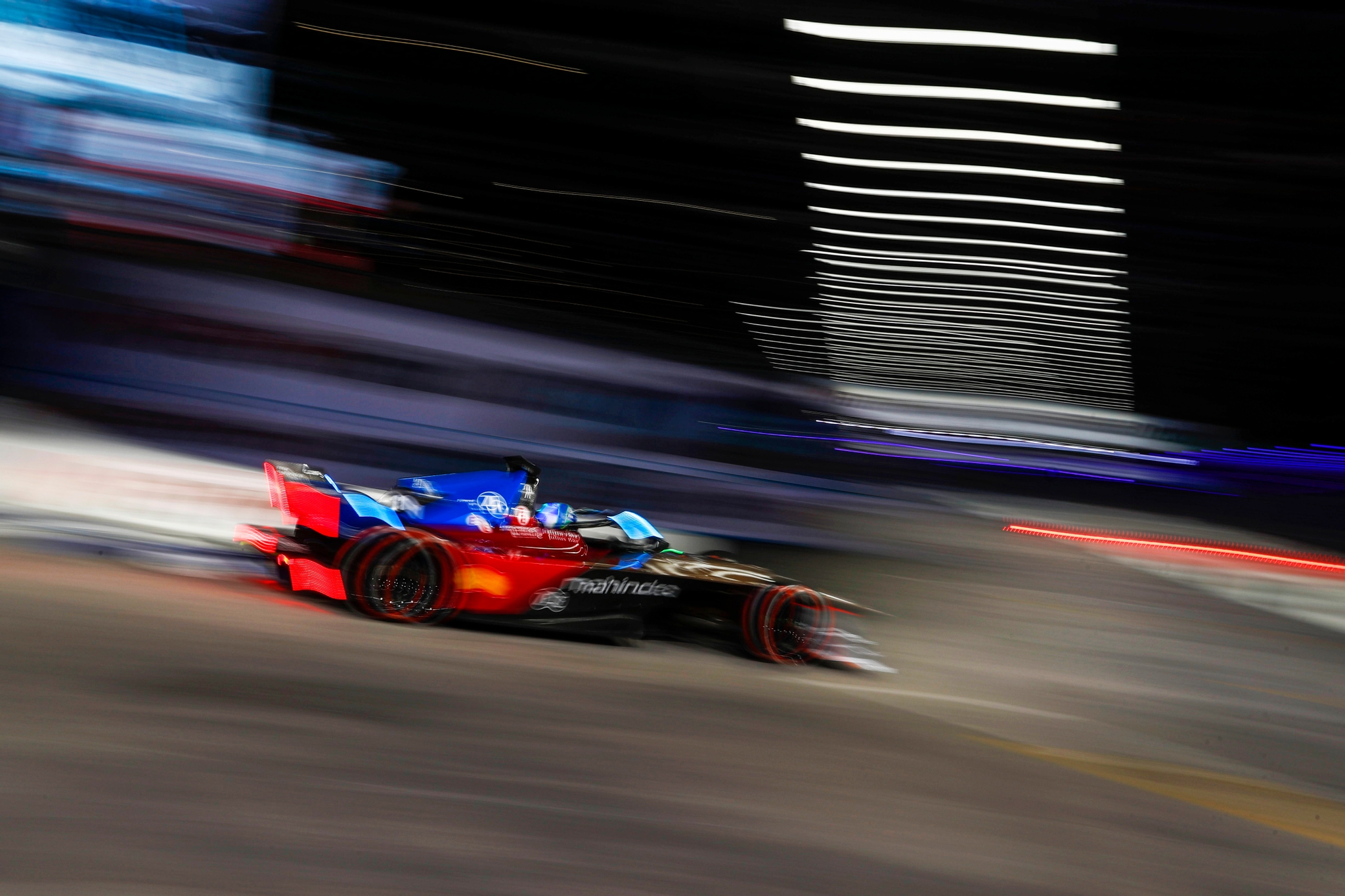 De Vries likes a project, and Mahindra is certainly that and a bit more at present. There would be some serious short-term pain for the Dutchman, but perhaps longer-term possibilities at the team when its new Gen3 Evo design hits the track next winter.
Overall, de Vries seems at the moment to be more of a man who wants to recharge and take stock of his career after a soul-crushing F1 experience at Dr Helmut Marko's expense. That might manifest as a sabbatical in 2024 while he watches certain aspects of the Formula E driver market open up more for 2025 and beyond.
Jehan Daruvala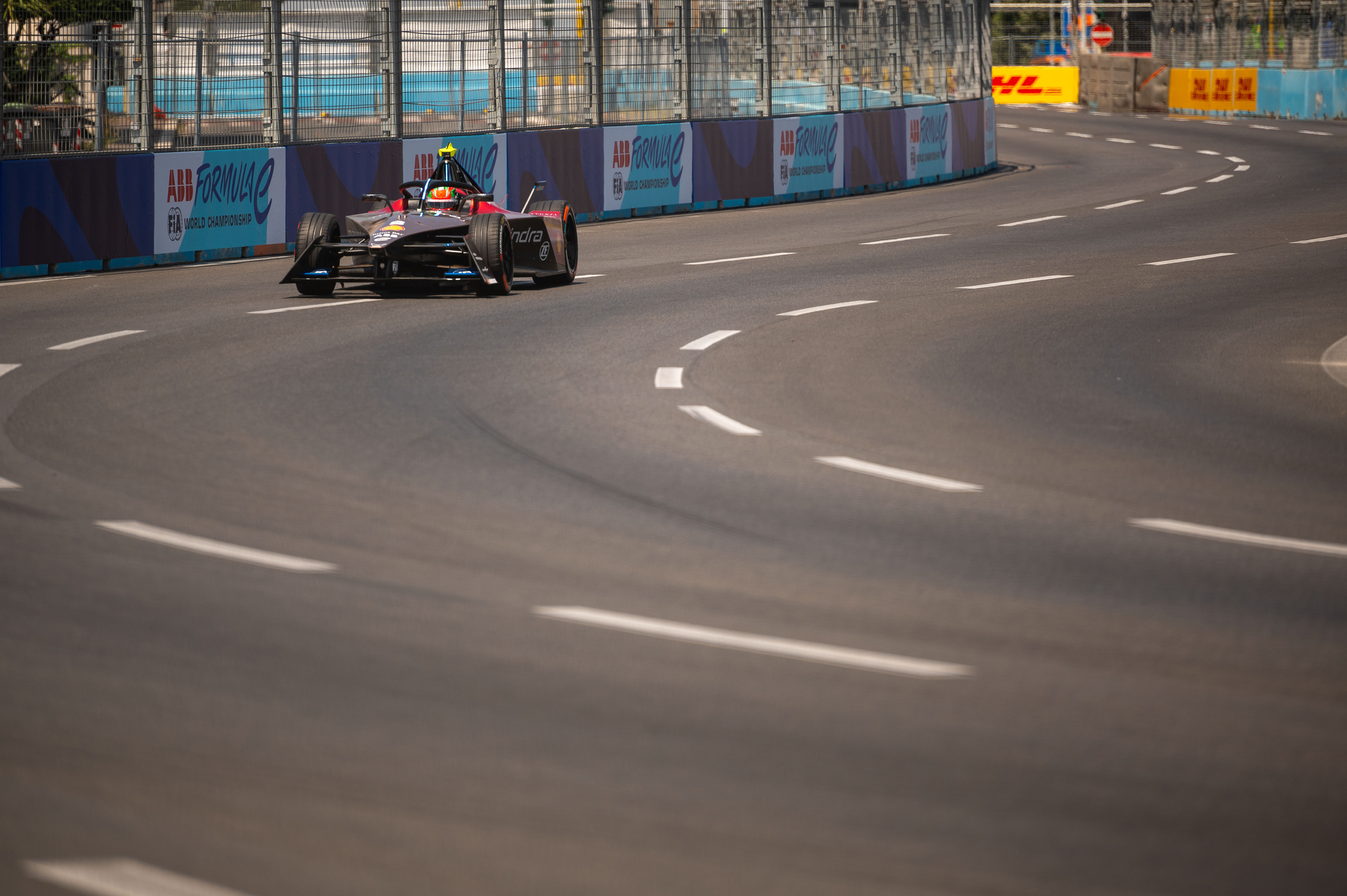 Mahindra chance – strong
Abt chance – negligible
Daruvala is in a reasonable position for a shot at Formula E as his fourth and probably final F2 season comes towards an end with him currently sitting 12th in the standings with MP Motorsport.
Two testing appearances for Mahindra and a bunch of races soaking up knowledge as a reserve driver should have put Daruvala in a decent position for a promotion to a race seat.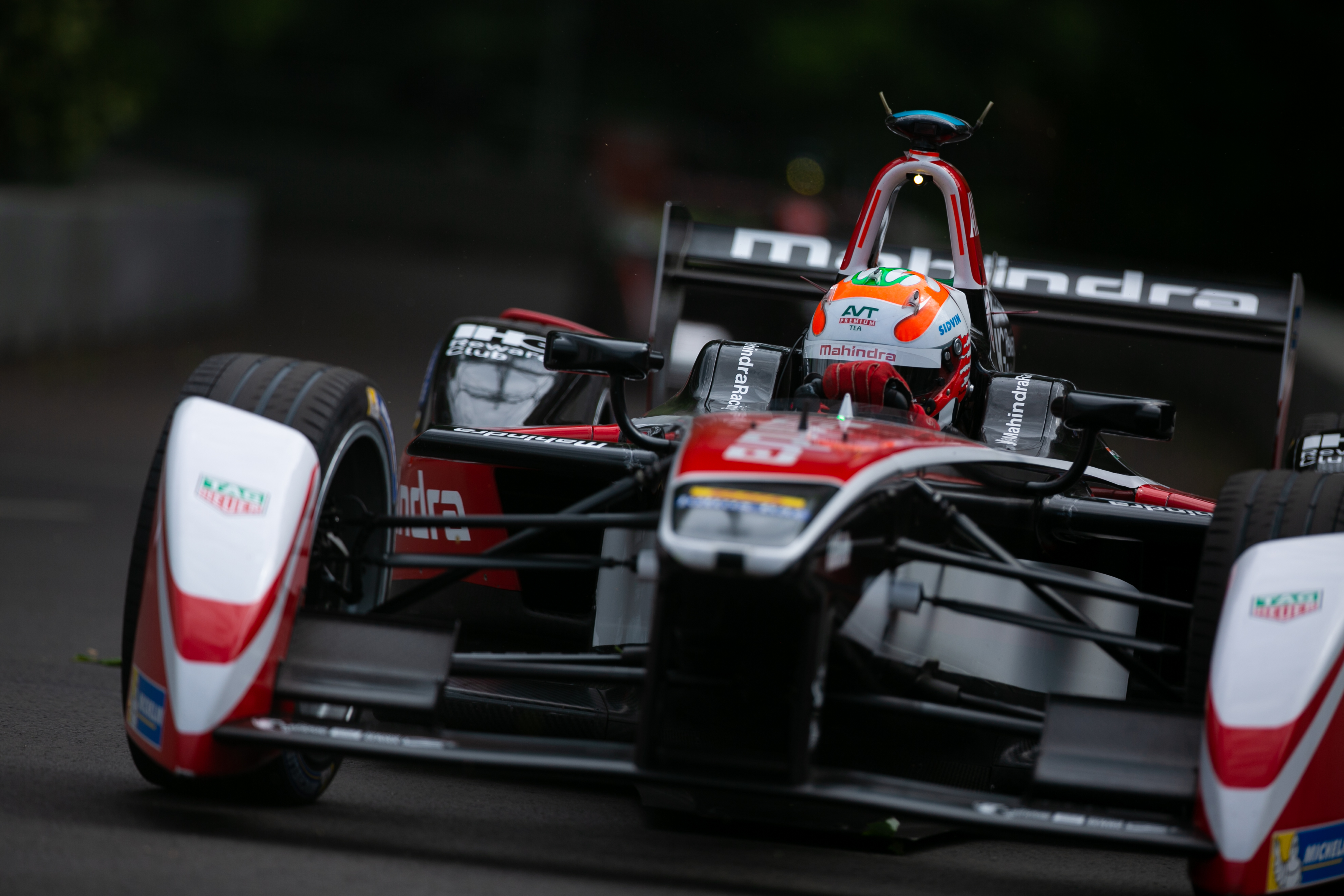 The marketing benefits for Mahindra, which has only ever run one previous Indian driver before – Karun Chandhok, in the first Formula E season (pictured above) – are obvious. But more than that, Daruvala has shown to be reasonably quick, taking the sixth-fastest time in Berlin testing and also impressing the team with his integration at most events.
But Kelvin van der Linde was preferred to Daruvala last season when Abt driver Robin Frijns broke his hand, despite having never even sat in a Mahindra Gen3 car and having had minimal simulator time.
In many ways, Daruvala feels like the obvious choice for Bertrand at Mahindra, even if just for a season. The driver himself clearly needs to carve out a new strand beyond F2 and, with the Jakobi family-fronted GP Sports Management looking after him, he has everything he needs to be on the grid sooner rather than later.
The outsiders: Roberto Merhi, Oliver Turvey, Jordan King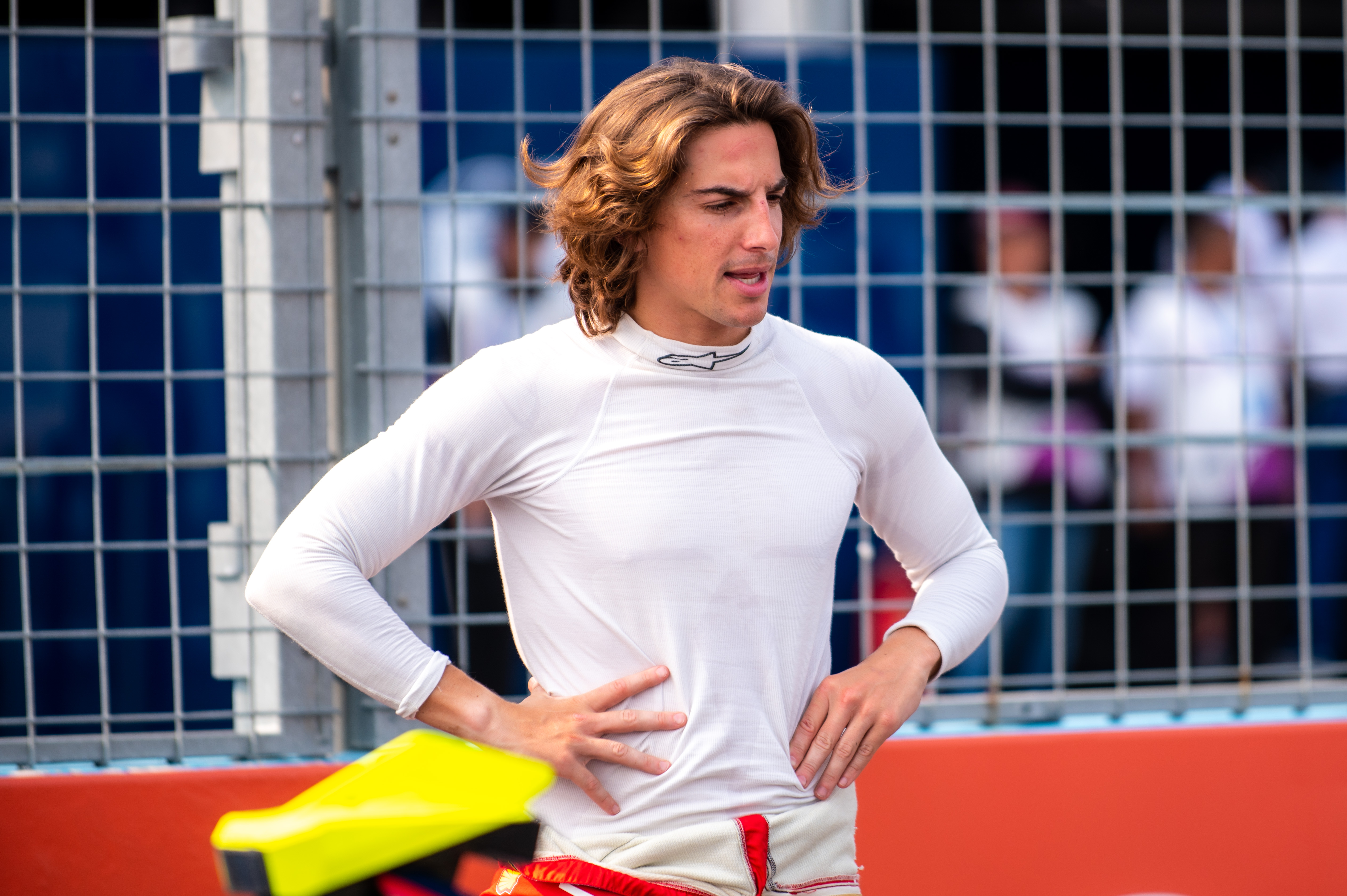 Merhi is a rank outsider to maintain a race seat after taking in the final half of last season as Rowland's stand-in.
He did improve as that spell wore on but never really looked like grabbing a point on pace alone. He did get the wrong end of the reliability stick on a few occasions but did a professional enough job, despite sometimes frustrating other drivers with some uncompromising tactics.
The only possible scenario for Merhi lining up with Mahindra next season is if di Grassi leaves and two vacancies open up. Even then, Merhi would only be a stop-gap driver again in a car that has little prospect for major advancement for the 2024 season.
In all likelihood, Merhi is much more likely to be seen as a steward next season than a driver, which would be a very smart move by the FIA considering some of the bizarre decisions that have come from drivers who have previously filled the role and who have zero experience of driving or really understanding Gen3 Formula E racing.
King is another outsider for a Mahindra seat in 2024. He has previously tested for the team, in addition to completing a small number of laps with Dragon Penske in 2020.
He still has some ties with Mahindra via simulator work but, like Merhi, the only way he would get a seat is if di Grassi moved on and Mahindra decided on a cheap option for one season only before the second homologation kicks in for 2025.
Turvey is a long shot too, albeit one that could fit the bill much more than King and Merhi if he does not stay as a reserve driver and sporting advisor for DS Penske next season.