After an ultra-competitive first Gen3 Formula E world championship season, our FE correspondent Sam Smith ranked every series regular driver's 2023 efforts from worst to best.
But Sam wanted to canvass a few more views, so brought together an expert panel to get their top 10 rankings too.
Former Audi Formula E team boss Allan McNish, E-Prix winner Alex Lynn, ex-Formula 1 and FE racer Karun Chandhok and reporter Alice Holloway cast their votes for the 10 best drivers of the season, and they were combined with Smith's top 10 using the FE points system to create The Race's definitive ranking.
And here it is:
10 NICO MUELLER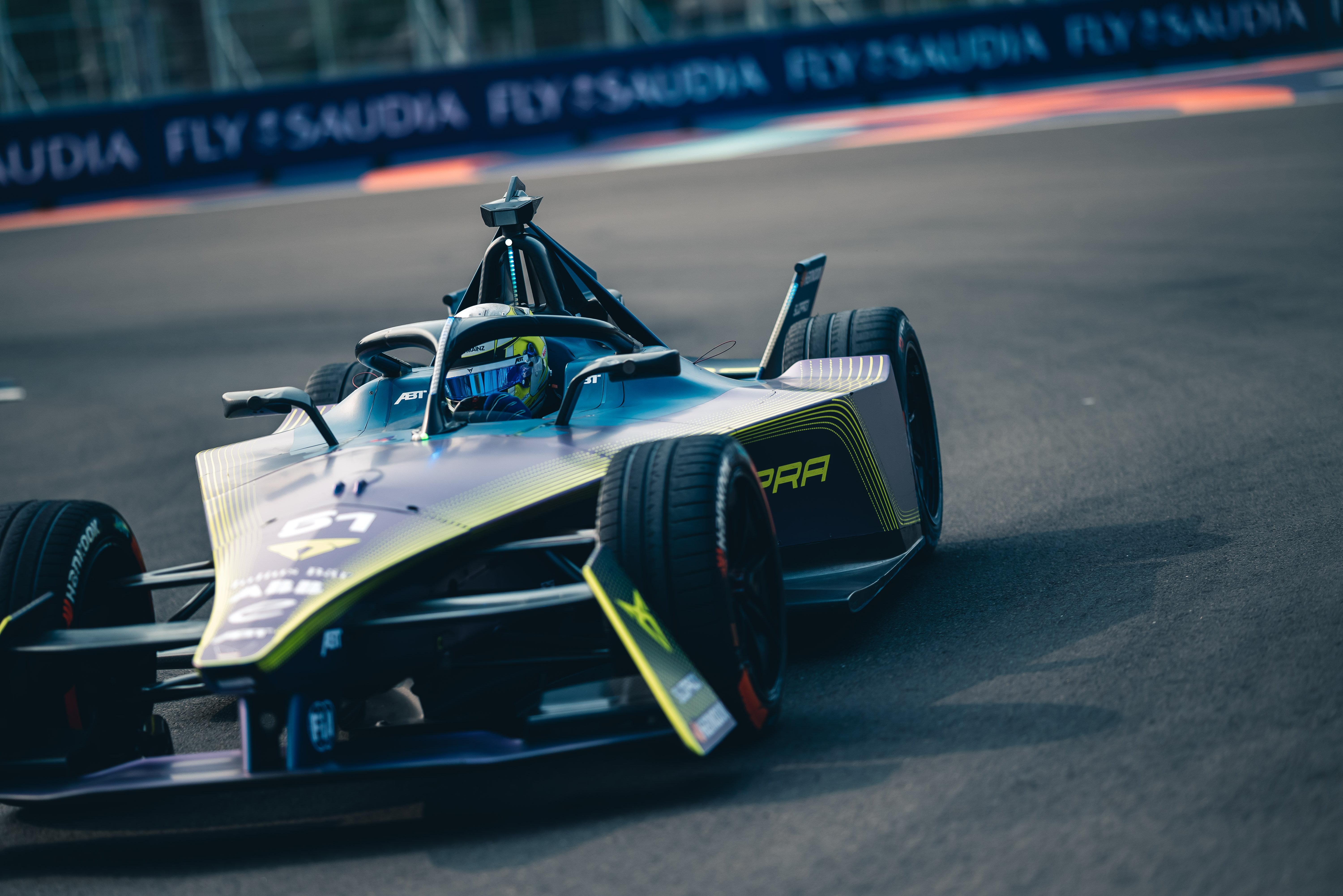 Team: Abt Cupra
Actual championship position: 19th
Best race result: 6th, Rome race one
Top ranking: 6th, Alice Holloway
A big vote from Holloway allowed underdog Mueller to edge Nissan pair Norman Nato and Sacha Fenestraz plus Jaguar's multiple podium finisher Sam Bird out of our top 10.
"Although Abt was one of the least competitive teams on the 2023 grid, Mueller managed to continue to find improvements to keep his season moving on an upward trajectory with some scintillating performances," she argued. "Adapting to an uncompetitive car quietly earned Mueller a lot of plaudits in 2023."
But McNish could see where Holloway was coming from.
"He just ragged that unwieldy Mahindra to get near the front in Berlin," said McNish after putting Mueller 10th on his list.
"We thought that was a one-off, but then in Rome, to have a genuine fight for fifth/sixth position in the dry, and to be able to then follow it up later on with points in the final race as well in London, to me just showed that he is capable of so, so much more."
9 JAKE HUGHES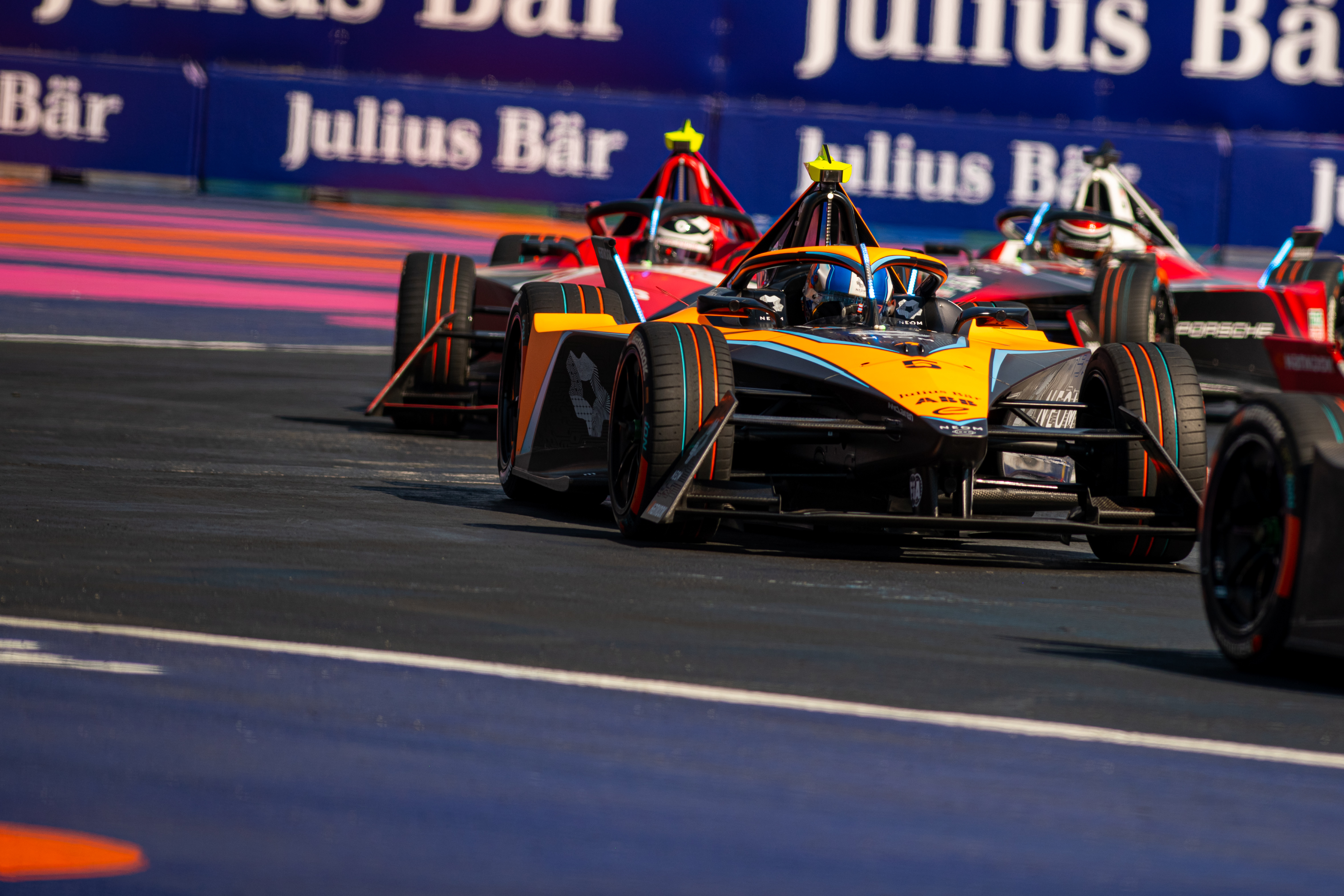 Team: McLaren
Actual championship position: 12th
Best race result: 5th, Mexico/Monaco
Top ranking: 5th, Alice Holloway
Hughes was a surprise eventual signing for McLaren's FE debut as its cross-series driver shuffles played out in late 2022, but he repaid its faith immediately with frontrunning performances.
The race-distance shortcomings of McLaren's customer Nissan package meant his one-lap speed rarely held up, though.
But those star qualifying performances – and particularly achieving them as a rookie – got Hughes into Holloway's top five.
And Chandhok rated him almost as highly, putting Hughes seventh and also praising his qualifying pace, while pointing out that "Nissan's powertrain didn't have the efficiency of the Jaguars or Porsches" so he didn't get a fair crack at the races.
8 ANTONIO FELIX DA COSTA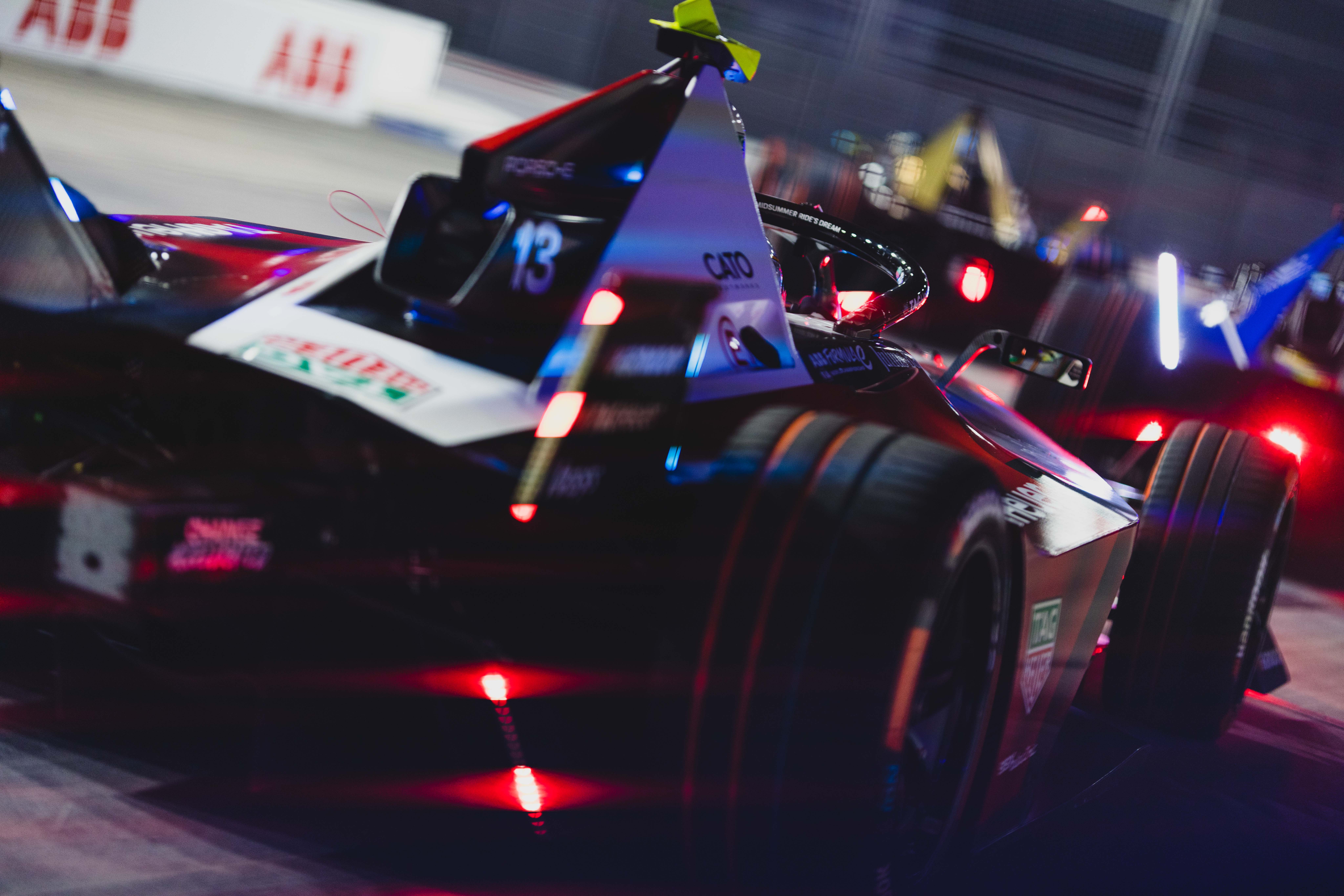 Team: Porsche
Actual championship position: 9th
Best race result: 1st, Cape Town
Top ranking: 6th, Alex Lynn
The performance deficit to Porsche team-mate Pascal Wehrlein was the main reason why da Costa didn't feature higher in our panel's lists.
Da Costa's sole 2023 win was very well-earned though, with an epic pass on former DS Techeetah team-mate Jean-Eric Vergne in Cape Town.
And that really, really impressed McNish.
"Not a big season for Antonio," he said. "But that brilliant pass around the outside in South Africa, taking the win from JEV… He's not only a fast driver, but an absolute racer and I loved that move, I was on the edge of my seat clapping and cheering."
7 SEBASTIEN BUEMI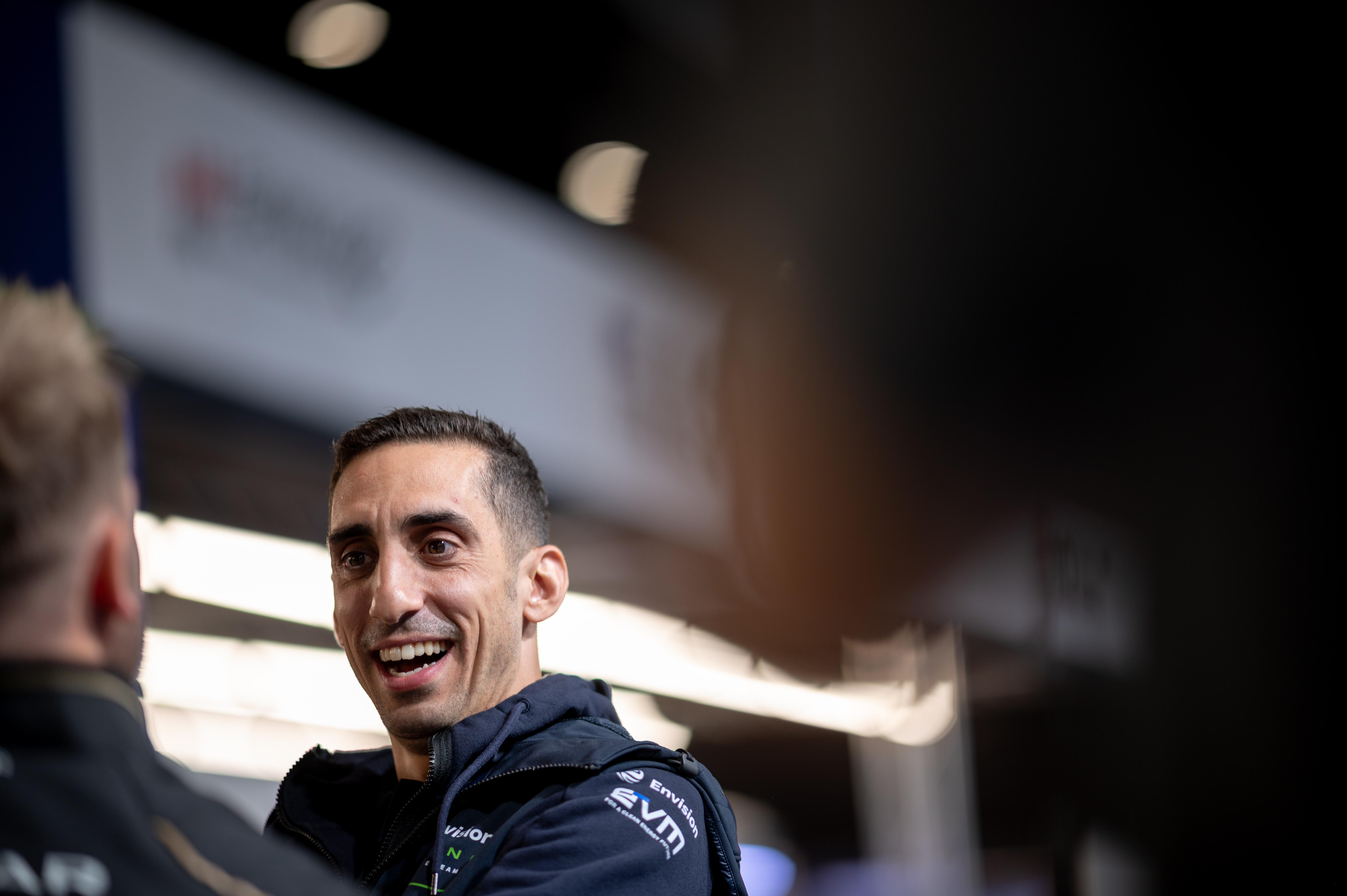 Team: Envision
Actual championship position: 6th
Best race result: 3rd, London race one
Top ranking: 6th, Sam Smith and Allan McNish
Smith reckoned Buemi's 2023 pace "will be good for his own peace of mind" because he showed he still had FE race-winning potential even though "some outrageous bad luck" meant he scored far fewer points than our correspondent felt he deserved.
McNish agreed, calling Buemi "rejuvenated" after his move from Nissan.
"It was great to see him back again and smiling," McNish added. "OK, a little bit grumpy after a few of the things that went on, but at the end of the day, he was back to more like the Buemi we know and love."
6 JEAN-ERIC VERGNE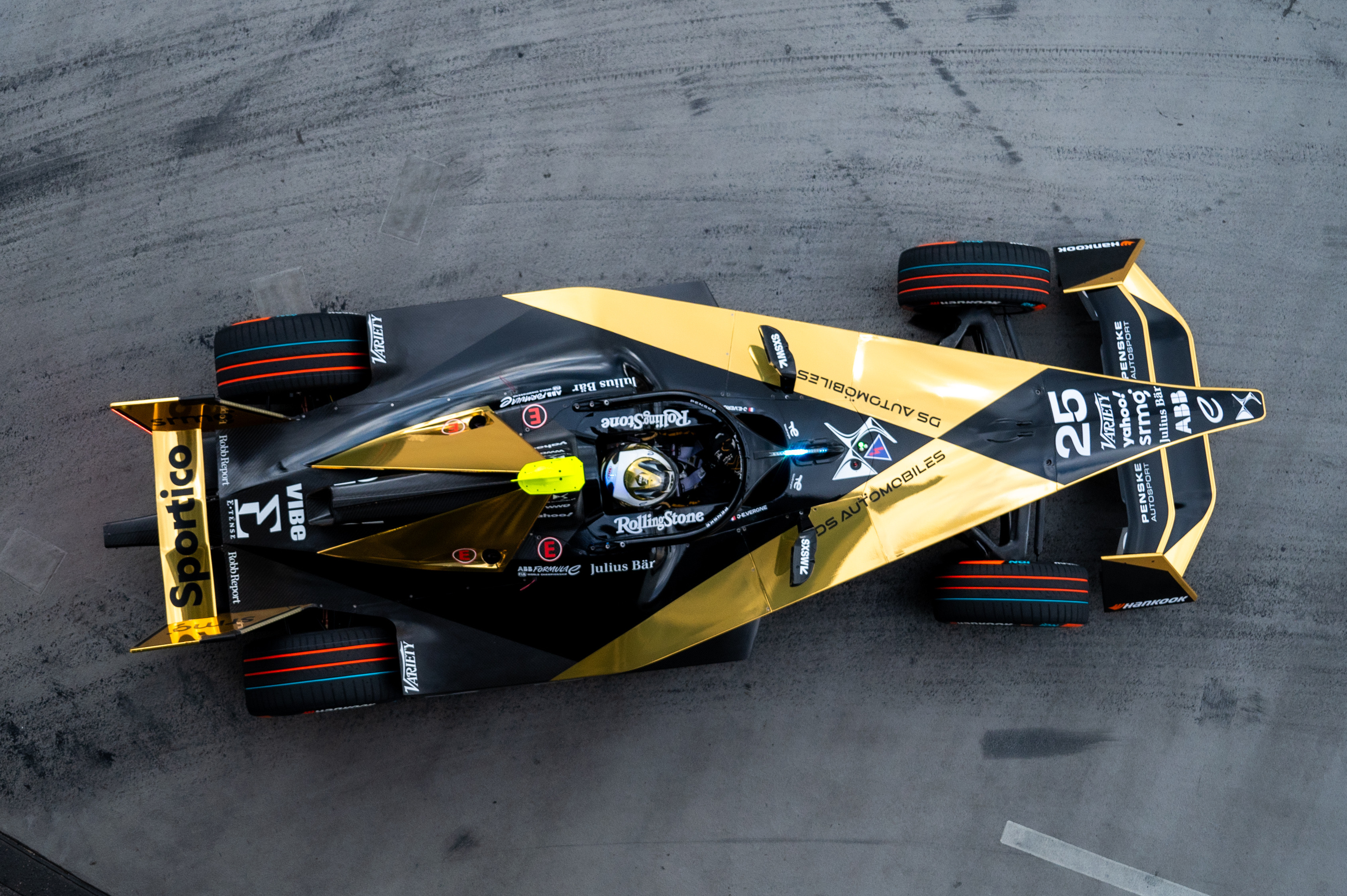 Team: DS Penske
Actual championship position: 5th
Best race result: 1st, Hyderabad
Top ranking: 4th, Sam Smith
Double champion Vergne made the top five for both Smith and Lynn, with Smith suggesting this was "one of his best seasons since taking his second crown in 2018/19".
That's because the DS package wasn't really a match for the Jaguars and Porsches, yet Vergne "never stopped pushing".
"He could easily have reverted to the old sulky Vergne but never really seemed to," Smith added.
"Yes, he generally doesn't like the Gen3 cars and yes, he wasn't a fan of the extreme peloton racing, yet when the visor came down he was the same old competitive specimen that makes things happen on track."
5 MAXIMILIAN GUENTHER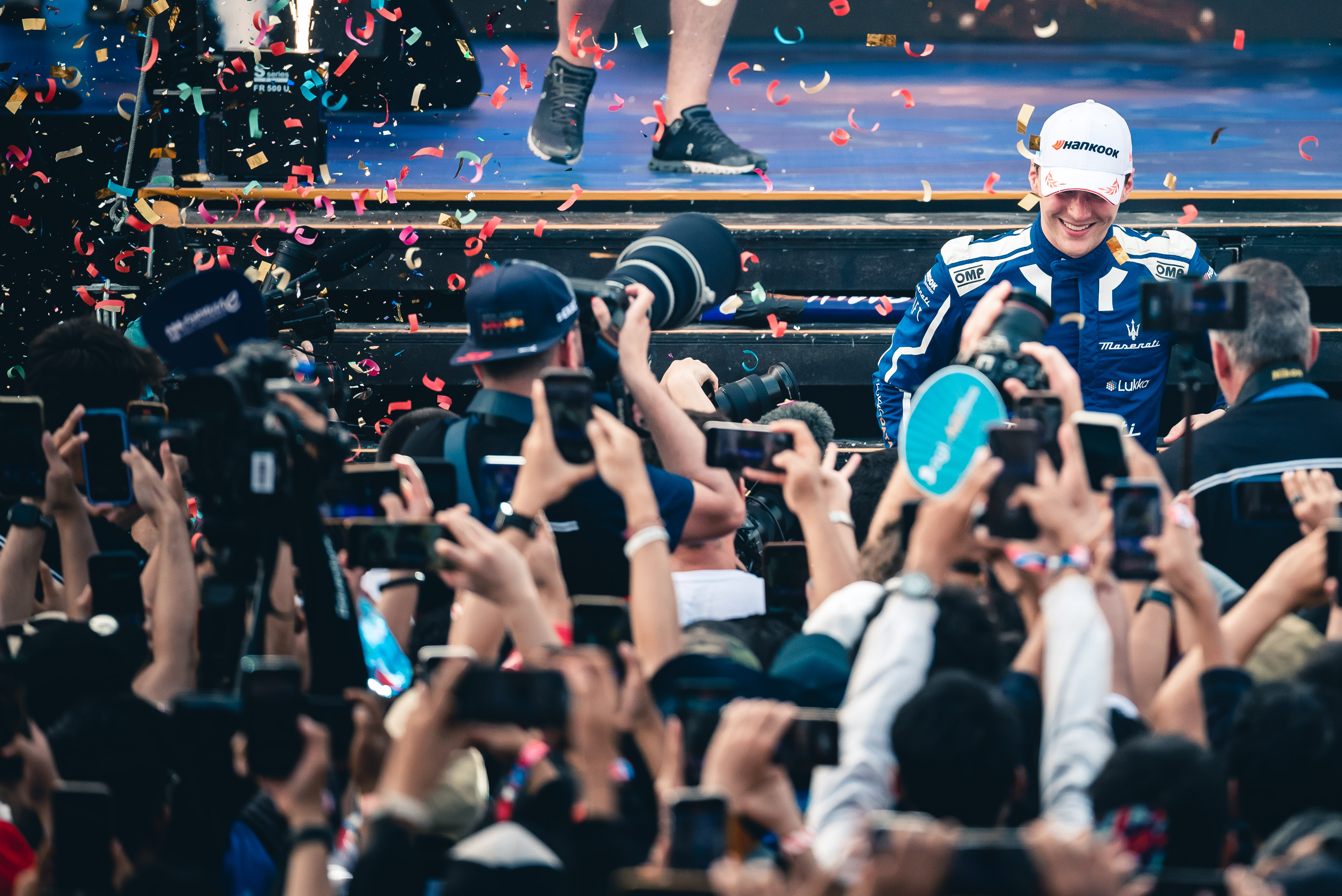 Team: Maserati MSG
Actual championship position: 7th
Best race result: 1st, Jakarta race two
Top ranking: 4th, Alice Holloway and Allan McNish
The first part of the 2023 season was a pretty relentless run of crashes for both Maserati drivers Guenther and Edoardo Mortara.
But then Guenther pulled things together. As McNish put it: "What a strong second half when he got to grips with the Maserati. I've watched him since F3 and he's always had clear speed."
Holloway highlighted Guenther's breakthrough pole, podium and "dominant win in Jakarta" for Maserati, and said "if all that had been suggested after the first six races you'd have been laughed out the room".
4 PASCAL WEHRLEIN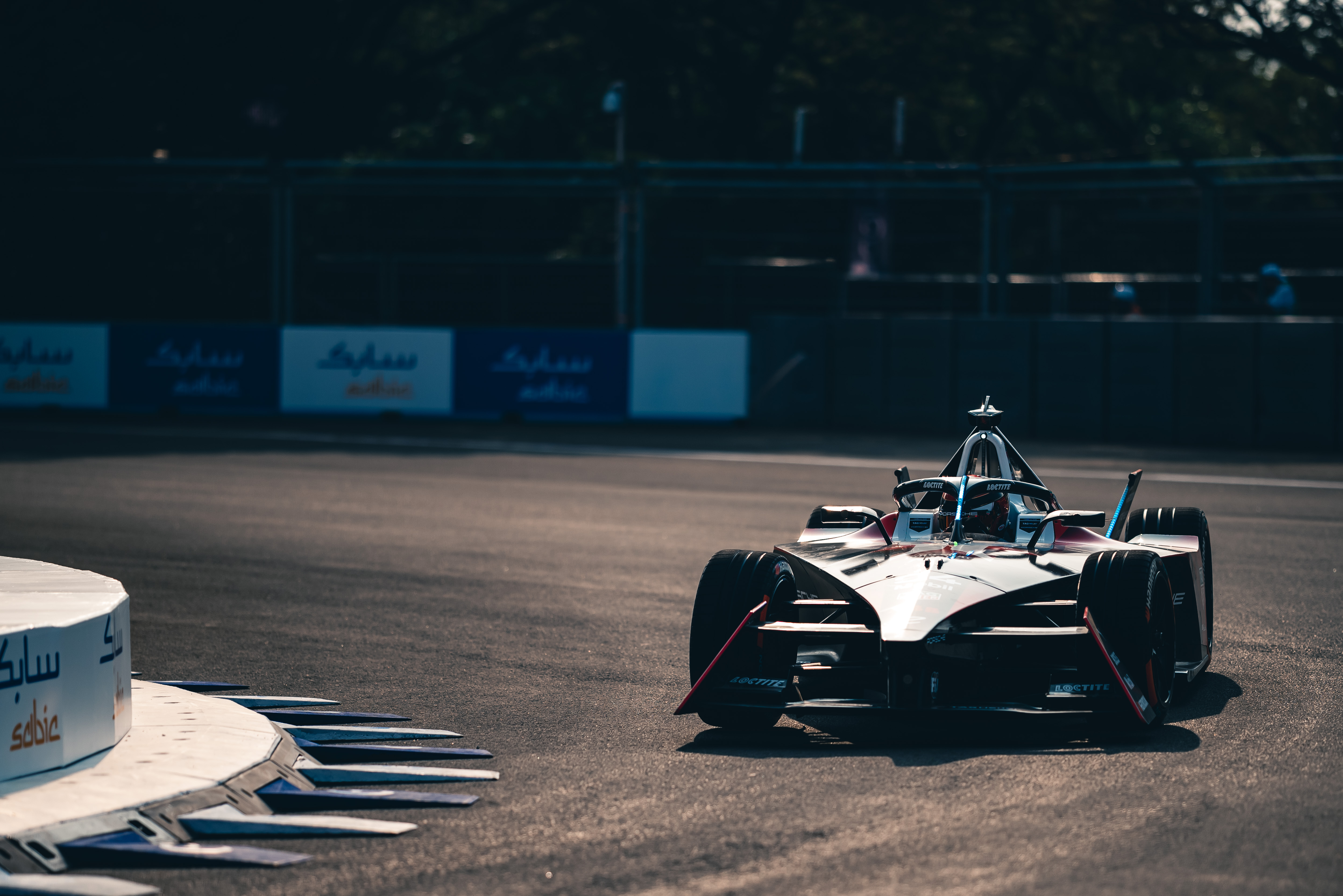 Team: Porsche
Actual championship position: 4th
Best race result: 1st, Diriyah x2/Jakarta race one
Top ranking: 4th, Alex Lynn and Karun Chandhok
In the first weeks of the season it looked like Wehrlein might be a dominant champion.
His title bid gradually collapsed thereafter, but he did enough to get a place in Lynn's and Chandhok's top fours – even though Chandhok's summary of Wehrlein's season was fairly blunt.
"The early season highs faded very quickly," he said of Wehrlein.
"Since the crash in practice in India, he never really seemed like the dominant force we all expected after the opening three races."
The brilliance of those first few races impressed McNish too.
"He was brilliant out the box, no question," he said. "He looked very, very confident and assured in the car."
3 MITCH EVANS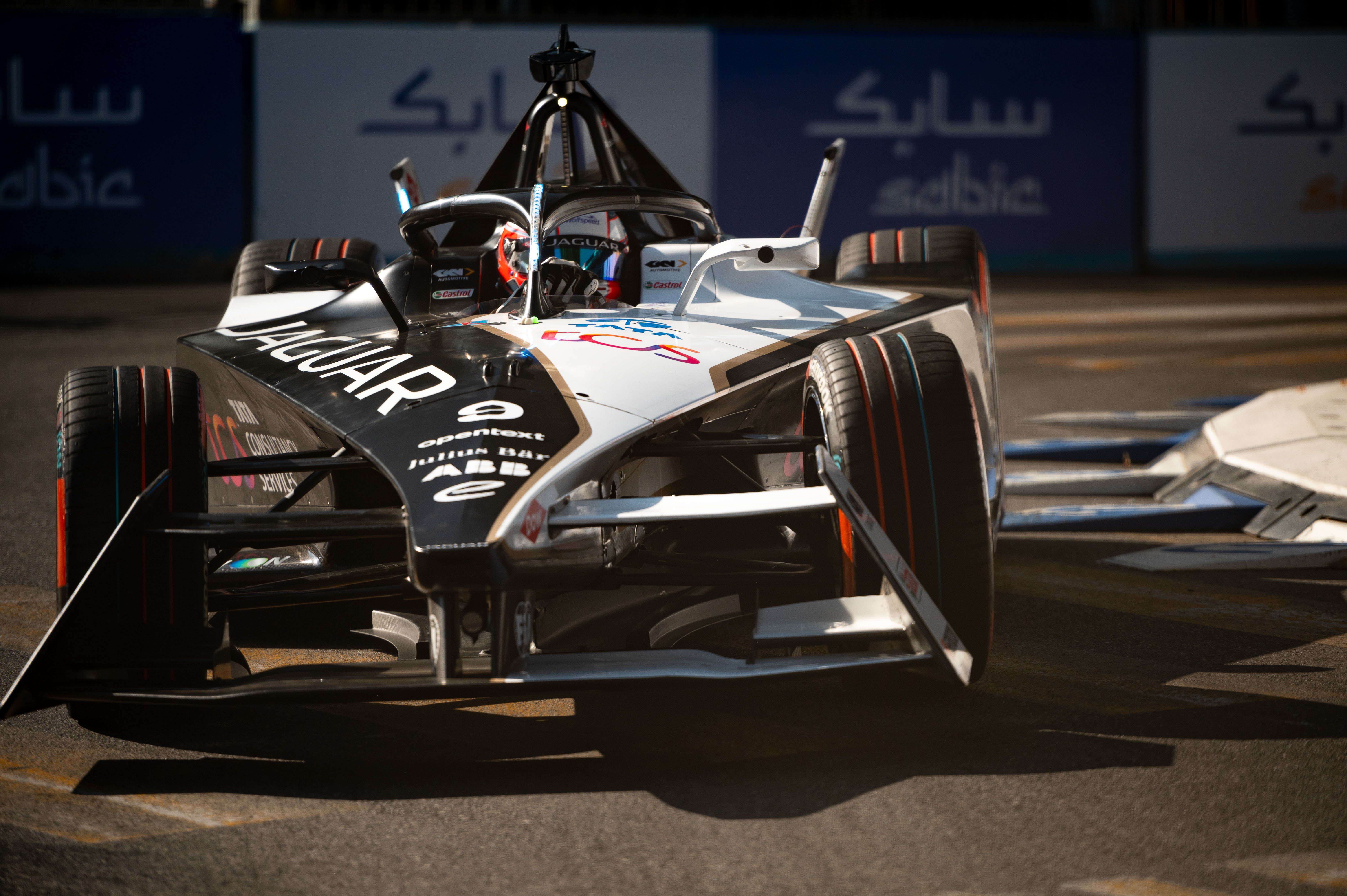 Team: Jaguar
Actual championship position: 3rd
Best result: 1st, Sao Paulo, Berlin race one, Rome race one, London race one
Top ranking: 2nd, Allan McNish
Once Wehrlein faded, FE 2023 was all about Evans, Nick Cassidy and Jake Dennis. And unsurprisingly they monopolised our panel's top threes too.
Only McNish put Evans higher than third, though.
He felt splitting Evans and Cassidy was impossible "unless you were actually within the teams and understanding every detail of the background", but went with Evans's season-benchmark tally of three poles as his tie-breaker.
Chandhok said Evans "continues to be one of the top picks for a driver you want in your team. Calm, consistent and no-nonsense".
2 NICK CASSIDY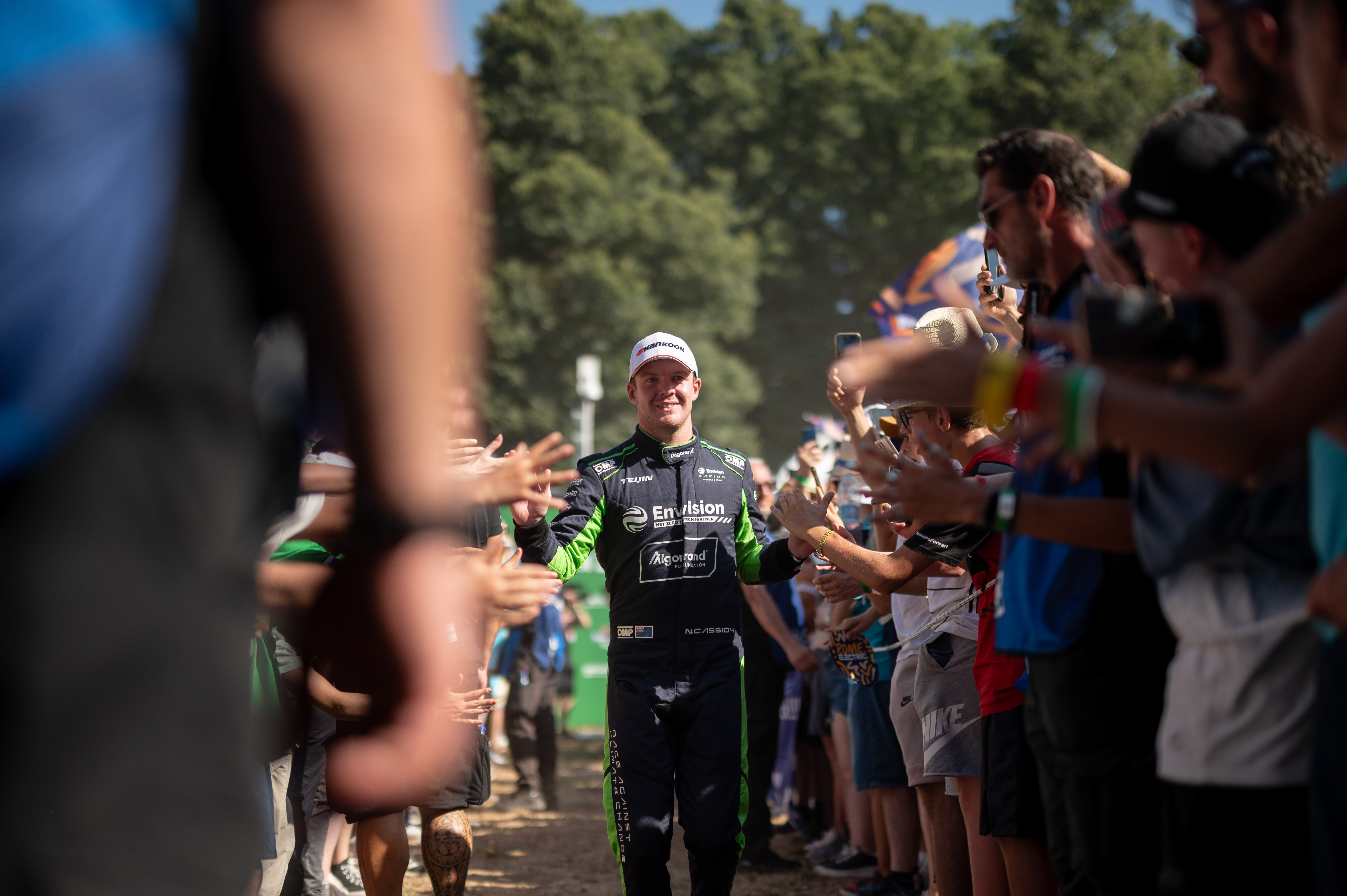 Team: Envision
Actual championship position: 2nd
Best result: 1st, Berlin race two, Monaco, Portland, London race two
Best ranking: 1st, Karun Chandhok
Until Evans landed on him in Rome, Cassidy seemed to be edging into a title favourite position. And as far as Chandhok was concerned, he was still the standout driver of the season.
"He was unlucky in Rome and the team mismanaged the first London race," said Chandhok.
"His wins in Monaco and Berlin were superbly judged. The poor opening three races put him on the back foot but he was superb from India onwards."
McNish felt Cassidy showed "he understood the methodology of Gen3 racing quicker than anybody else" as he kept coming from middling grid slots to victories and worked his way to the front of the mad Portland race.
Holloway was pretty close to putting Cassidy in top spot too, saying "the margins between Cassidy and Dennis have been extremely narrow all season".
1 JAKE DENNIS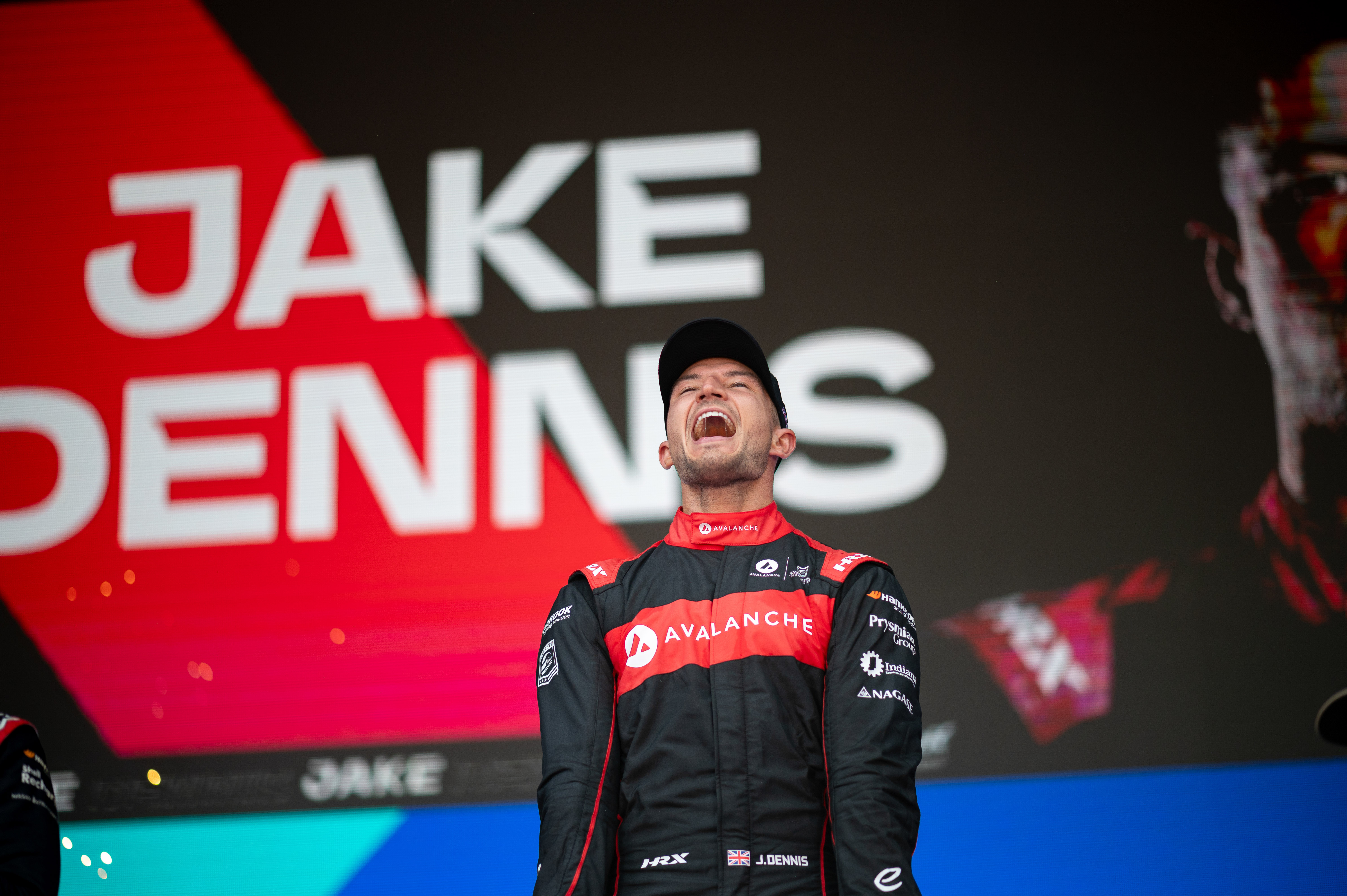 Team: Andretti
Actual championship position: 1st
Best race result: 1st, Mexico, Rome race two
Top ranking: 1st, everyone except Karun Chandhok
Almost a clean sweep of first places in the rankings from our panel for the winner of both the first ever Gen3 Formula E race and title too.
What impressed Smith most was how Dennis managed to win the title by such a margin even though the Porsche package was outclassed by the Jaguars for a substantial part of the middle of the season.
McNish highlighted Dennis's "mental determination" as being key to how he pulled off 11 podium finishes from 16 races in such a wildly open series.
Not driving the best powertrain package for most of the year, not in a factory team, fighting alone up front without a competitive team-mate, yet Dennis was world champion by a clear 30 points.