Formula 1's all-female championship F1 Academy has rightly received backlash for the decision not to broadcast its opening weekends live but the series and its teams believe the championship's biggest attribute – and the key to its success – can be found elsewhere.
A total of 15 drivers from five of the most prolific junior single-seater teams on the ladder will compete across a series of seven weekends and 21 races for the honour of becoming the first F1 Academy champion, with its season-opener taking place at the Red Bull Ring this weekend.
F1 Academy will use Formula 4 machinery and the drivers have only had to raise a relatively meagre budget of €150,000 to race in the series with F1 and the teams covering the rest of the cost.
Comparisons will inevitably be made to W Series, which split opinions right from its launch in 2019 but looks unlikely to return as planned in 2023 after financial woes cut its 2022 season short.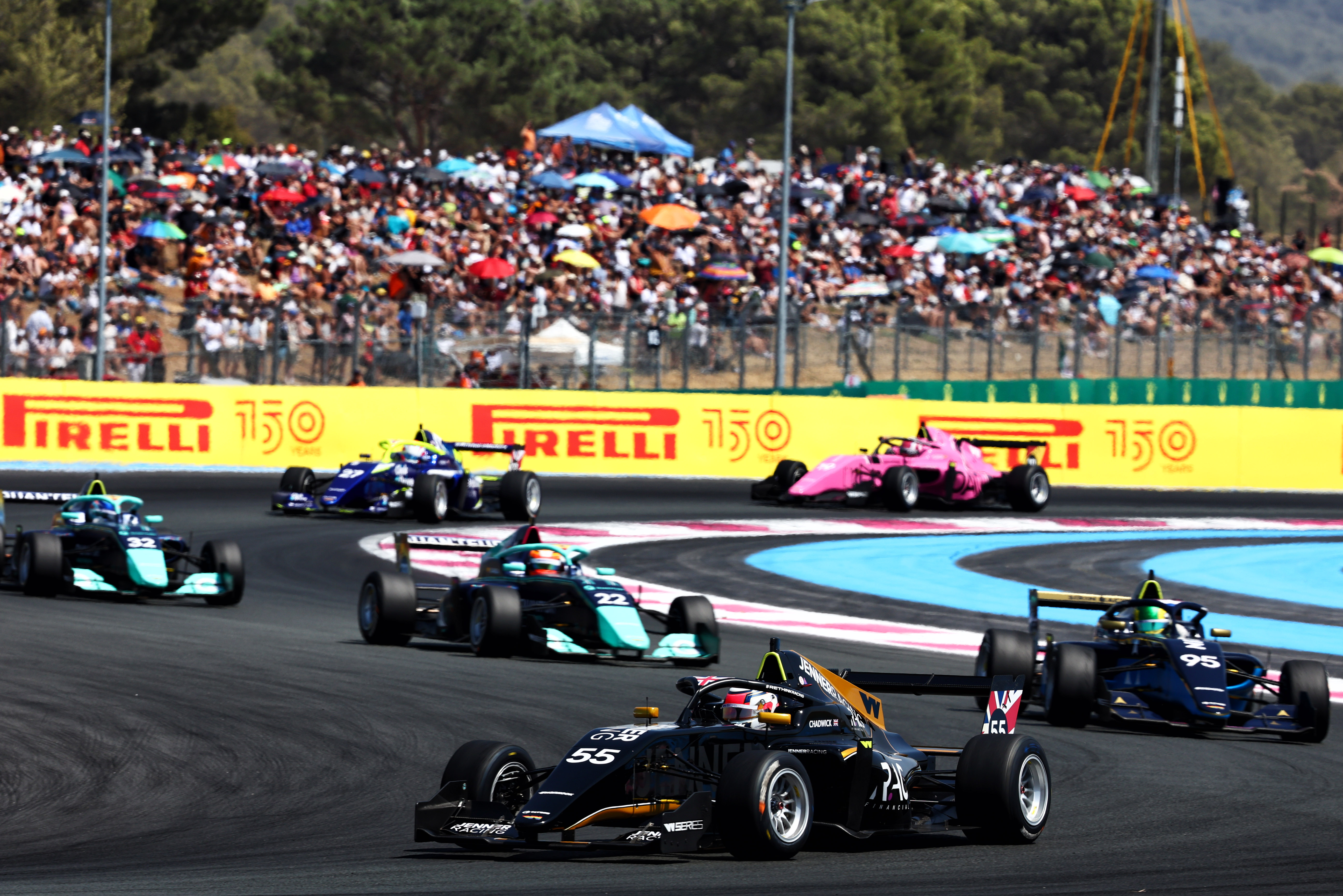 There are a few key differences between the two series – some of which are a clear course correction to write the wrongs that led to W Series' demise.
Firstly there's far greater track time in F1 Academy and it's pitched one rung lower on the ladder, acting as a more natural stepping stone for karting graduates or drivers with limited single-seater experience than the tricky regional F3 cars that W Series used did.
The other major contrast is the visibility and broadcast coverage. F1 Academy will have its season finale at the Circuit of The Americas on F1's support bill and will race permanently alongside F1 from 2024 but before then it will support a host of championships in 2023.
Its season-opener will share a bill with niche GT series P9 Challenge with later races taking place alongside the World Endurance Championship, DTM, the NASCAR Whelen Euro Series and even a standalone event at Paul Ricard at the end of July.
W Series raced on DTM's support bill during its inaugural year, but the difference was W Series' litany of mainstream TV broadcast deals while F1 Academy's broadcasting method is small highlights packages and social media coverage.
F1 Academy's business focus is far less critical than W Series', which needed hefty TV and sponsorship deals to keep the championship afloat and offset the money lost by providing every race seat free of charge and dishing out $1.5 million in prize money each year.
F1's logic is that 'a soft launch' to the public of F1 Academy will do the series and its drivers no harm before it's likely fully opened to the eyes of the world from the end of 2023 onwards.
round one of @f1academy starts here! 💪

📸 @fotoformulak #rodincarlin @RodinCars #f1academy pic.twitter.com/mqAqZMs2Qf

— Rodin Carlin (@RodinCarlin) April 28, 2023
It's not setting out to convince the world that segregated racing series are necessary. As Rodin Carlin's deputy team principal Stephanie Carlin put it to The Race "we're not trying to change opinions, we're trying to put more females in the sport".
The theory is that by having F1 (and the junior teams) take away some of the financial burden away, there will be greater room and capacity for driver development.
Carlin – responsible for developing the likes of Carlos Sainz, Lando Norris, Kevin Magnussen, George Russell, Yuki Tsunoda and Logan Sargeant on the way to F1 – had scarcely run a female driver full-time on the junior ladder prior to F1 Academy.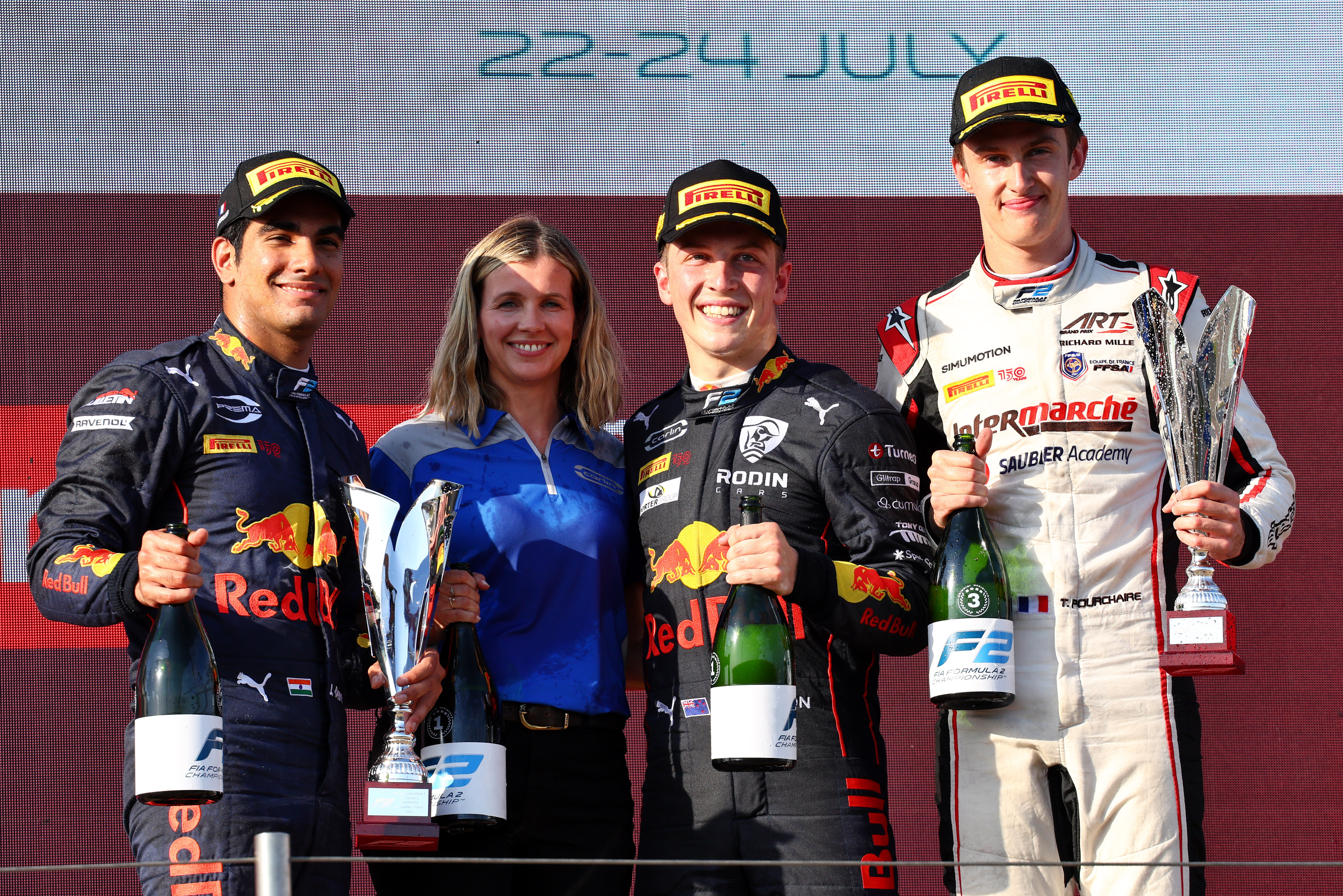 But the new championship was "something we couldn't turn down" according to Carlin as it solved the problems that had previously held the team back from signing young female talent.
"The fact that F1 Academy is all about driver development and the huge focus on that, rung true for us and our ethos here," Carlin told The Race.
"We've always wanted to run female drivers but it's just very hard to find those drivers who have the right level of experience and the budget. F1 Academy addresses both [problems].
"It's pitched at just the right level to allow us to take on female drivers and help them develop and it's also pitched well from a budget perspective too to be very competitive in the marketplace.
"Yes it's a segregated championship, but we see it as a platform to help accelerate development, to produce drivers at the end of it who can compete in mixed championships with success."
Carlin believes the series "will provide more female drivers into the pool" but encouraged patience when awaiting an actual change to the gender imbalance in single-seaters.
"It's partly maths because there's just not enough going into the bottom to make it to the top," Carlin said.
"And we're not in a position where we would – or encourage other teams to – sign female drivers [just] because they're female if they're not capable of competing a high level.
"So we wouldn't sign a female driver for F2 if they weren't capable of competing at that level and we're not going to see immediately half the field able to do that [jump to F2].
"It's a work of many seasons, it's not a flick of a switch. But we're giving those drivers the best opportunity to develop into the F3 and F2 drivers of tomorrow.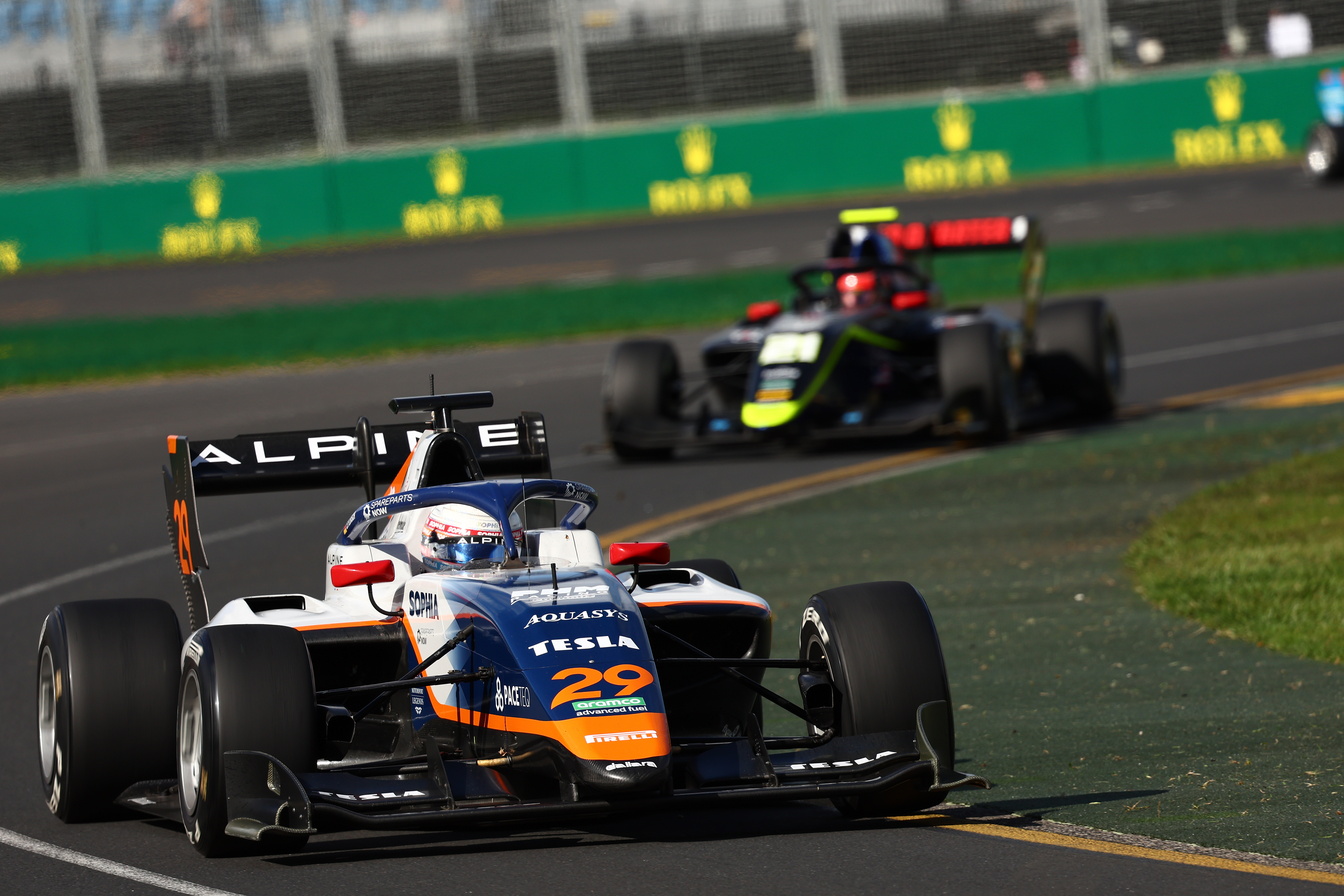 "It may be the drivers coming up that are going to benefit from that most. But we've got all the ingredients in place now to help make that happen.
"We'd absolutely sign female drivers all the way through the ladder if the right candidates are there."
Carlin believes F1 Academy is just as much about inspiring the next generation of young girls to start karting as it is developing the talent of the current drivers.
---
F1 Academy season-opener schedule (BST)
Friday April 28
FP1: 7.15-7.55am
FP2: 9.40-10.20am
Qualifying 1: 2.10-2.25pm
Qualifying 2: 2.30-2.45pm
Saturday April 29
Race 1: 9.45-10.15am
Race 2 (reverse-grid): 1.05-1.25pm
Race 3: 5.20-5.50pm
---
One of Carlin's F1 Academy drivers Abbi Pulling – an Alpine F1 junior and three-time W Series podium finisher – raced against the team during her year and a half in British F4 and caught its eye back then.
"I've been trying to sign Abbi for years," Carlin said. "I've been desperate to sign Abbi, I feel like I've nearly done it for the last three years and she just slipped out of my hands.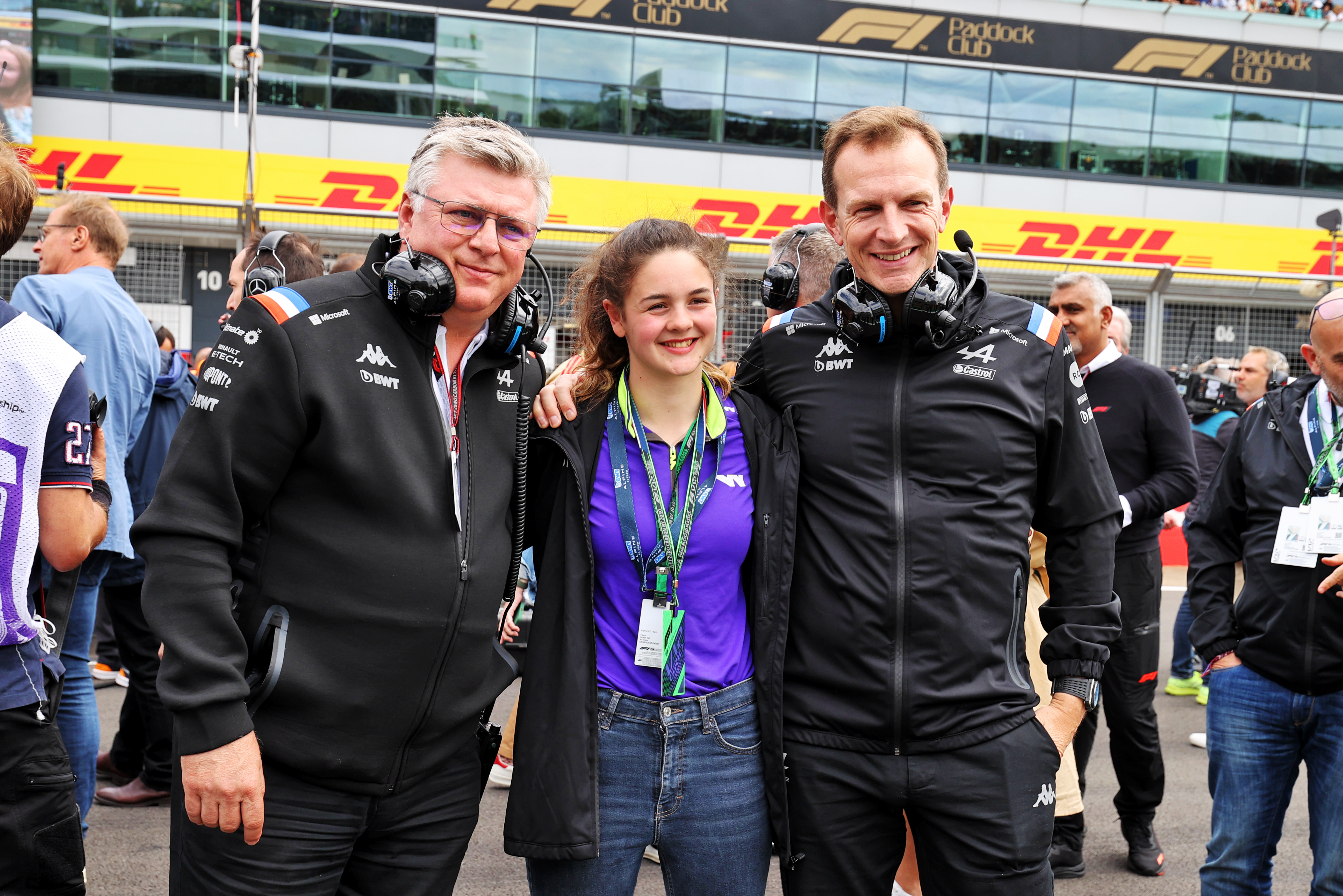 "I was delighted that we finally had the opportunity to work with her. She was super impressive racing against us in British F4 [until budget issues cut Pulling's season short].
"She's got that feistiness about her that when our drivers were up against her, I was always a bit 'oh no, you'd better be careful guys'."
Pulling is one of the championship favourites based on her prior record and strong pre-season testing and will race alongside GB4 race winner Jessica Edgar and Megan Gilkes at Carlin.
Carlin had previously tested "pocket rocket" Edgar – cousin to FIA F3 race Jonny – and "knew she had untapped potential" that can now be realised in F1 Academy.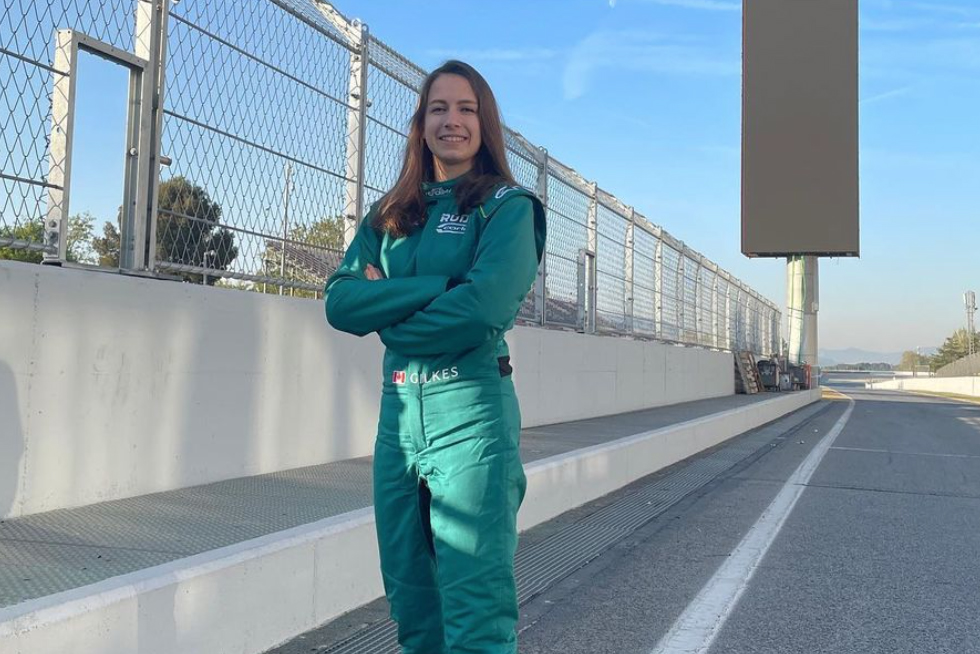 Engineering graduate Gilkes has been an Aston Martin F1 engineering employee – notice her Aston green racesuit overalls – so has the engineering know-how that's far more important in F1 Academy where teams' set-ups make a huge difference even though it's a spec series.
She's also shadowed Carlin as an engineer before and will now race for the team as a driver.
Gilkes was the youngest driver in W Series' inaugural season and is perhaps best known for extreme low and high points in that season.
"Definitely not the way I wanted to do my international racing debut" was how she described her hefty opening lap shunt with Emma Kimilainen as W Series made its bow at Hockenheim in 2019.
Gilkes was 18 years old at the time and in front of a greater TV audience than for every other regional F3 series combined. She admitted that the crash "set [her] confidence back for a few rounds". And in a six-race championship where the points standings dictated which drivers earned a second season, it proved costly as she finished last in the series without a point.
The fact that she won the (non-championship) reverse-grid race at Assen that year once her confidence had returned and then went on to win races in Formula Ford and GB4 proved she was far better than the points standings showed and F1 Academy has given Gilkes a second chance to prove herself on a bigger stage.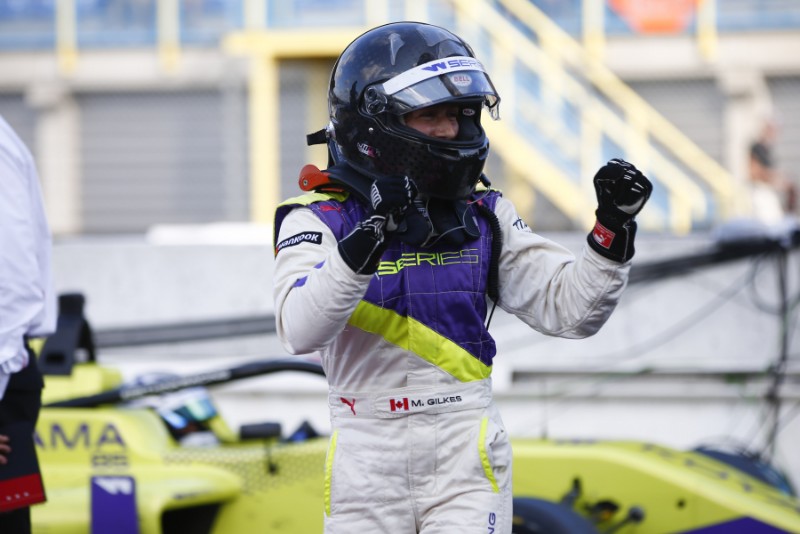 "It was quite nerve-wracking to begin with, I'd never had anything like that prior to the first race of the W Series," Gilkes told The Race.
"At the Norisring [one race prior to Assen] when I didn't get to race but in testing I was top 10 in pace, that sort of brought my confidence back a bit. Brought back the old Megan that was a bit more self-assured after that.
"I feel infinitely more prepared for this season than I did for W Series."
It's also perhaps a positive argument for F1 Academy's initial limited coverage approach – that there can be an element of shielding these drivers from a torrent of abuse for any mistakes they make while getting to grips with the cars.
Dealing with that off-track pressure and scrutiny is also a key part of each team's support for their drivers and it's something they're well versed in helping their drivers deal with on the cusp of F1.
"There's a really big pressure and we mustn't ever forget the human element of that as a sport," Carlin added.
"Every lap and sector is analysed by a huge group of people and we're doing that to a group of teenagers and young people who are still developing and expected to function in an adult environment and deliver under pressure to adults in a sport that costs a lot of money.
"There's a lot of people watching. It's a double-edged sword, the successes will be promoted further than they might have been but there will also be people ready to criticise whatever happens.
"So we must prepare the drivers as much as we can for that and support them outside the car mentally as we do on track."
It's inevitable that great scrutiny will be placed on F1 Academy even without a live broadcast, given the fact it's a segregated F1-backed series and the growing desire for a female driver in F1.
Round 1 starts right here…

It's Quali Day in Spielberg! 👏 #F1Academy pic.twitter.com/pCkKQQ7ANK

— F1 Academy (@f1academy) April 28, 2023
But as Carlin's pointed out it's going to take time. The proper driver development tools are in place and ultimately the series is trying to mould these young drivers into candidates for seats higher up the ladder.
It's not achieving that by prize money nor huge TV exposure nor an F1 support slot (for now) but by drivers receiving the same training and development as their male counterparts do in comparative F4 championships so that they are signed for the exact same reasons that F4/F3/F2 teams sign male drivers.
Don't expect F1 Academy to produce a female F1 driver any time soon but once it's had a few seasons to establish itself do expect it to start chipping away at the lack of female drivers in the top rungs of F1's junior ladder.
Carlin concluded: "There's already been so much more development of female motorsport in the last six months because of F1 Academy than I've seen for years.
"You've got five of the top motorsport junior teams in the world focussed on female development including physical and mental preparation, test programmes in other relevant cars and race programmes.
"We're moving in the right direction."