The opening rounds of Formula 1's all-female racing series won't be broadcast live.
F1 Academy kicks off this weekend at the Red Bull Ring with 15 drivers in Formula 4 machinery racing for five junior single-seater behemoth teams, but none of the racing will be available to watch live.
Instead fans will have to follow the series via live timing and delayed highlight packages of the action. Broadcasters may also incorporate F1 Academy highlights into their live coverage of the F1 weekend.
This weekend all three races are taking place on Saturday in Austria alongside the low-profile GT series P9 Challenge but 7-10 minute highlights of the races won't be available until Monday.
Track action kicks off on Friday but what will the weekend look like?

2⃣ Practice Sessions
2⃣ Qualifying Sessions
3⃣ Races

Here's everything you need to know!#F1Academy pic.twitter.com/SBEM31NIdn

— F1 Academy (@f1academy) April 26, 2023
F1 announced the series last year as part of its efforts to prepare young female drivers for higher levels of competition including F1.
The series is run by the same Formula Motorsport Ltd company that oversees F1-supporting Formula 2 and Formula 3 where every session is live-streamed internationally.
F1 Academy will race on a variety of support bills during its inaugural year including the World Endurance Championship, DTM and the NASCAR Euro Whelen Series before landing on the F1 support bill at the Circuit of The Americas for its finale in late October.
The championship will then have every race on the F1 support bill from 2024.
F1 Academy won't be broadcast live until its inaugural season finale at COTA.
The Race understands that F1 weighed the short-term value of the technical and financial demands required to broadcast the opening six rounds away from its own events, and considered that it will join F1's own package from the end of the year onwards.
The Race says
This feels like an own goal
Josh Suttill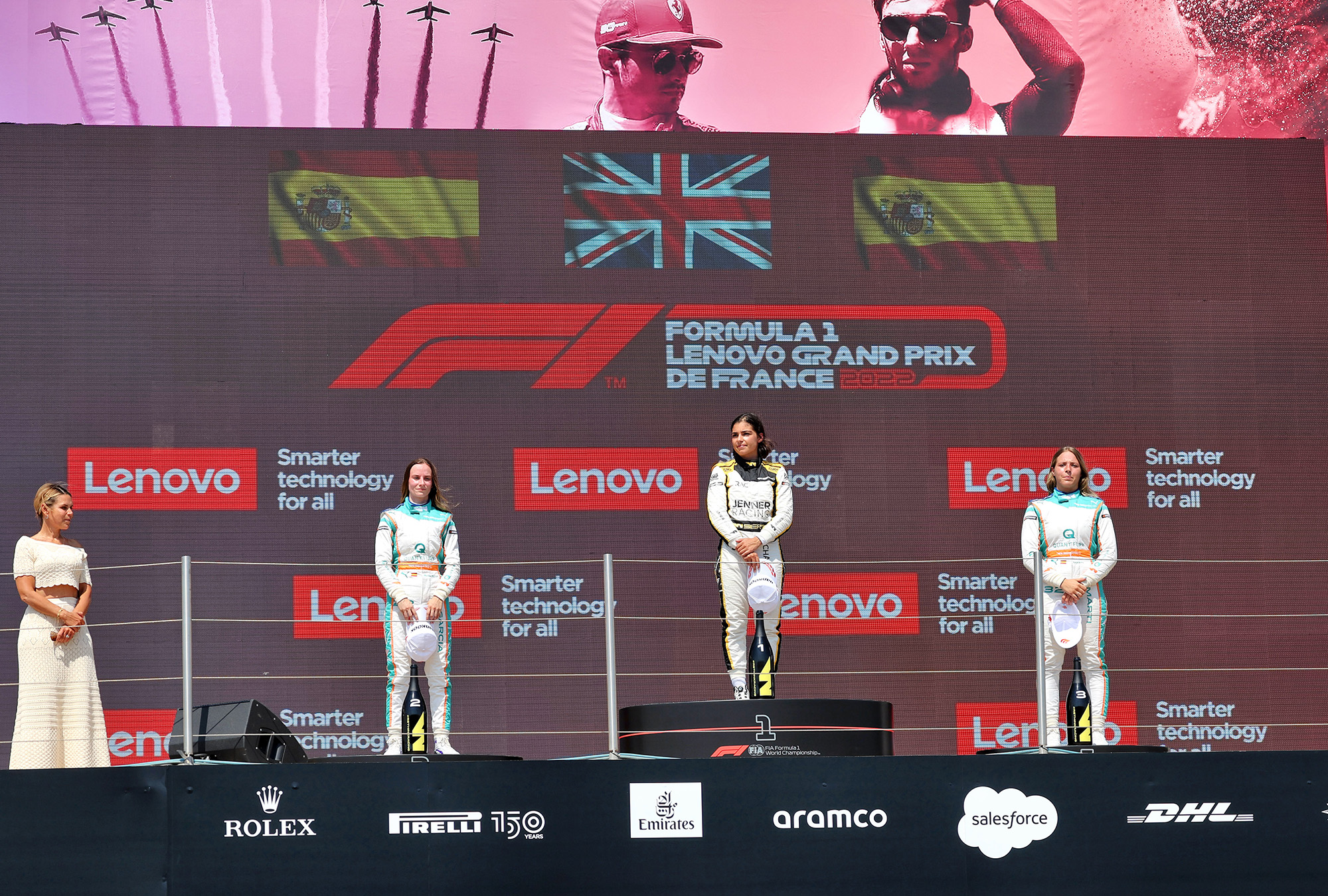 This is an announcement that is unlikely to go down well given the publicity and viewership that the previous eminent all-female junior series W Series garnered.
That championship split opinions and its latest season was ultimately cut short by financial issues but it raised the profile of female racing drivers like no other series – and primetime TV deals (usually racing right before F1 qualifying) across the world were crucial to that.
F1 Academy won't have the same luxury. In fact it's not even going to have the basic level of live coverage most national club racing championships and even major karting series now provide.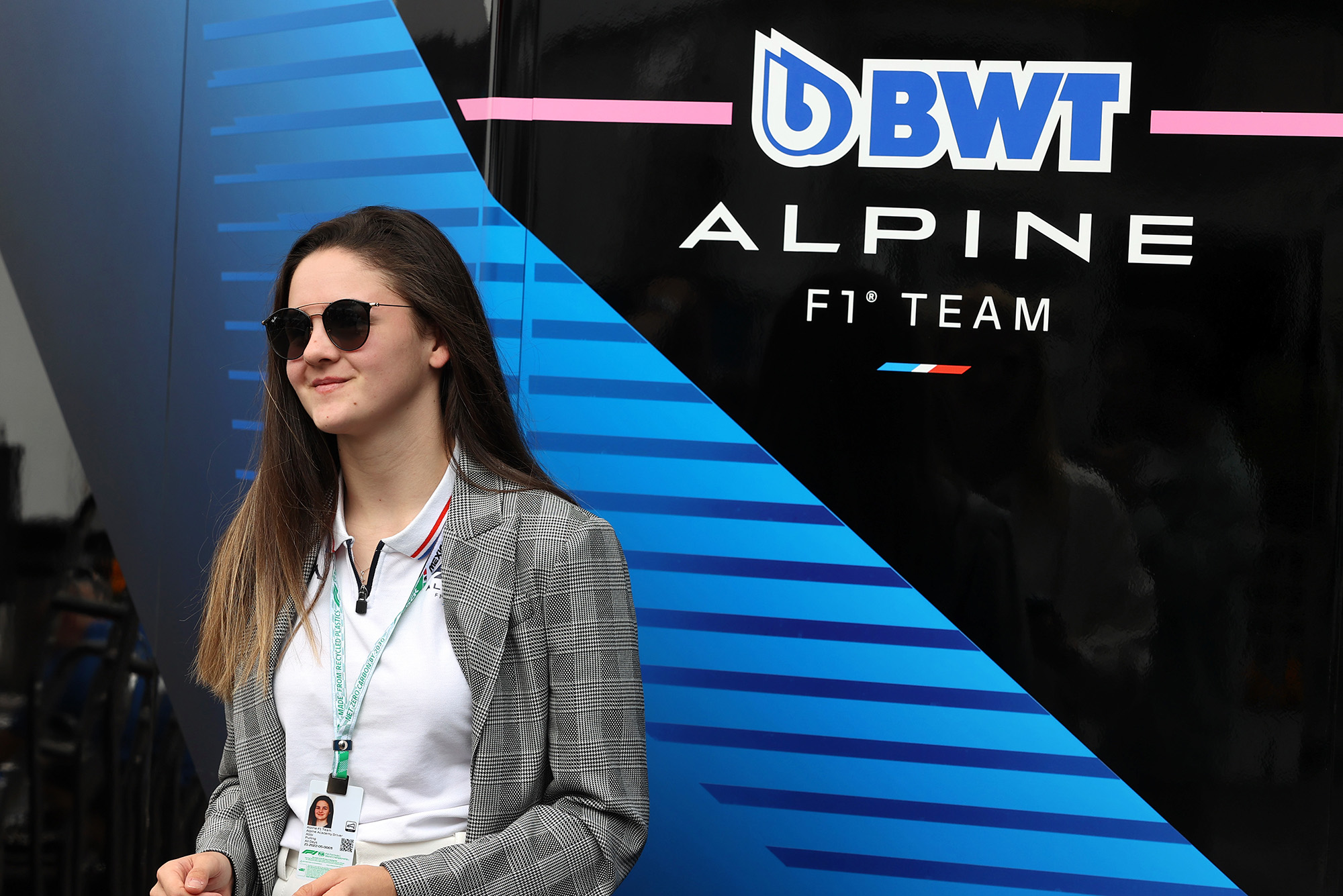 It means the exploits of such drivers as Alpine F1 junior Abbi Pulling and ex-Renault protege Marta Garcia at the weekend are only going to be immediately visible by glimpses on social media and the flicker of a timing screen.
It's hardly providing the exposure that is fundamental to the advancement of young drivers' careers. Sponsors are far less likely to pay to appear in bitesize, delayed highlights.
The emphasis on driver development and the value of the involvement of five properly strong feeder series teams can not be overstated but lacking a live broadcast is a clear missing piece in the puzzle.
F1 Academy isn't free to race in, F1 has subsided some of the costs but the drivers are still contributing $150,000 and the teams are providing the majority but are effectively paying for a borderline behind-closed-doors series.
Even though there are financial and logistical considerations around the decision to start without live broadcasts or streams, it should be a loss that F1 is willing to account for if it's truly serious about ending such a lengthy wait for another female F1 driver.
And you may say 'well not every F4 series needs to be live-streamed' but this is the highest-level all-female championship now in 2023 and there isn't even a way to follow it thoroughly.
It's likely that will change by the end of 2023 and F1 Academy will thereafter be broadcast live.
However the potential oversight of its initial broadcast decision-making is likely to leave a sour taste in the mouth of some fans and lead to the feeling that F1 isn't as fully invested in the idea of an all-female junior series as it first appeared.