The way Mercedes Formula 1 boss Toto Wolff discussed the series' qualifying/tyre allocation experiment early on in the Hungary weekend, you'd be right to wonder whether F1 had a borderline elimination qualifying-level disaster on its hands.
"I completely agree with you that it doesn't work," he told Sky Sports F1 pundit Martin Brundle when asked about F1 trying to 'fix' an already well-liked qualifying format.
"If teams just drive one tyre in FP1 and FP2, that doesn't make any sense. You're not really able to understand the pecking order because we're all on different programmes. The main reason was sustainability – 'Let's save tyres' – but that doesn't move the needle at all. And, like you say, if it's not broken, let's keep it.
"You need to be open-minded – but I don't think that is something that worked."
But that was practice. After qualifying, Wolff's scepticism hadn't exactly gone away – but he did have to make a major concession.
"I can't really judge the show today," he admitted. "It was pretty good."
Yes, it shouldn't go unmentioned that Wolff's Mercedes team had a pretty grumpy Friday and then delivered a stunning pole position on Saturday, but that needn't be a factor in Wolff's comments. His view on the format seemed to align pretty closely with the general vibe, which went from 'huh?' on Friday to 'oh my, this is pretty good!' on Saturday.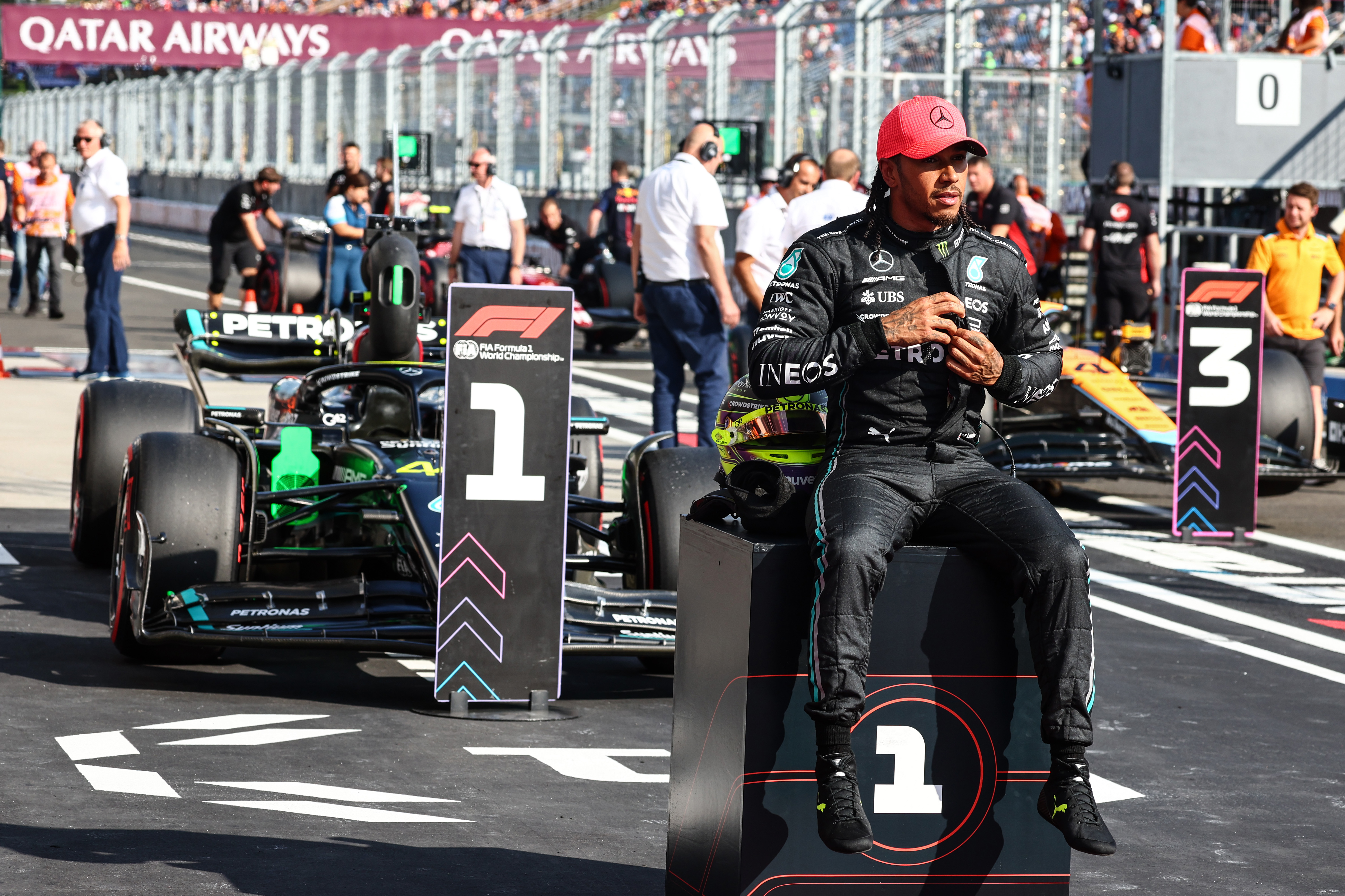 In a Saturday poll run on The Race's account on Twitter, or whatever that social media network is called now, only 12% stated a negative reaction to the format's first trial earlier that day – with 70% varying degrees of positive. There is a selection bias, there, of course, as it's fans with a certain level of commitment that are likely to follow a motorsport outlet online, but at the same time it feels reasonable to hypothesise that when it comes to format changes it is actually the 'hardcores' that are hardest to please.
But such was the entertainment value of that qualifying session that the poll results were not particularly surprising.
To recap: the alternative tyre allocation, 'ATA' for short, was due to be first trialled in this year's Emilia Romagna Grand Prix before extensive flooding cancelled the Imola round.
It meant a Hungary debut instead for a format that entails the slashing of the per-driver weekend tyre set allowance from 13 to 11, with this blanket reduction in the tyre sets used the sole target.
As repeatedly emphasised by Pirelli, which described the debut as "positive", this is not a 'spicing up the show' measure. It is a sustainability measure to cut the number of race weekend tyres used by some 3840 units over the course of a full 24-race season.
The 11 sets actually include one extra set of the hard tyre and medium tyre, but with the softs halved from the usual eight sets to four.
But the big twist in terms of the on-screen/on-track product is that drivers are limited to using the hardest available tyre in Q1, the medium compound in Q2 and the softest tyre in Q3.
How it impacted things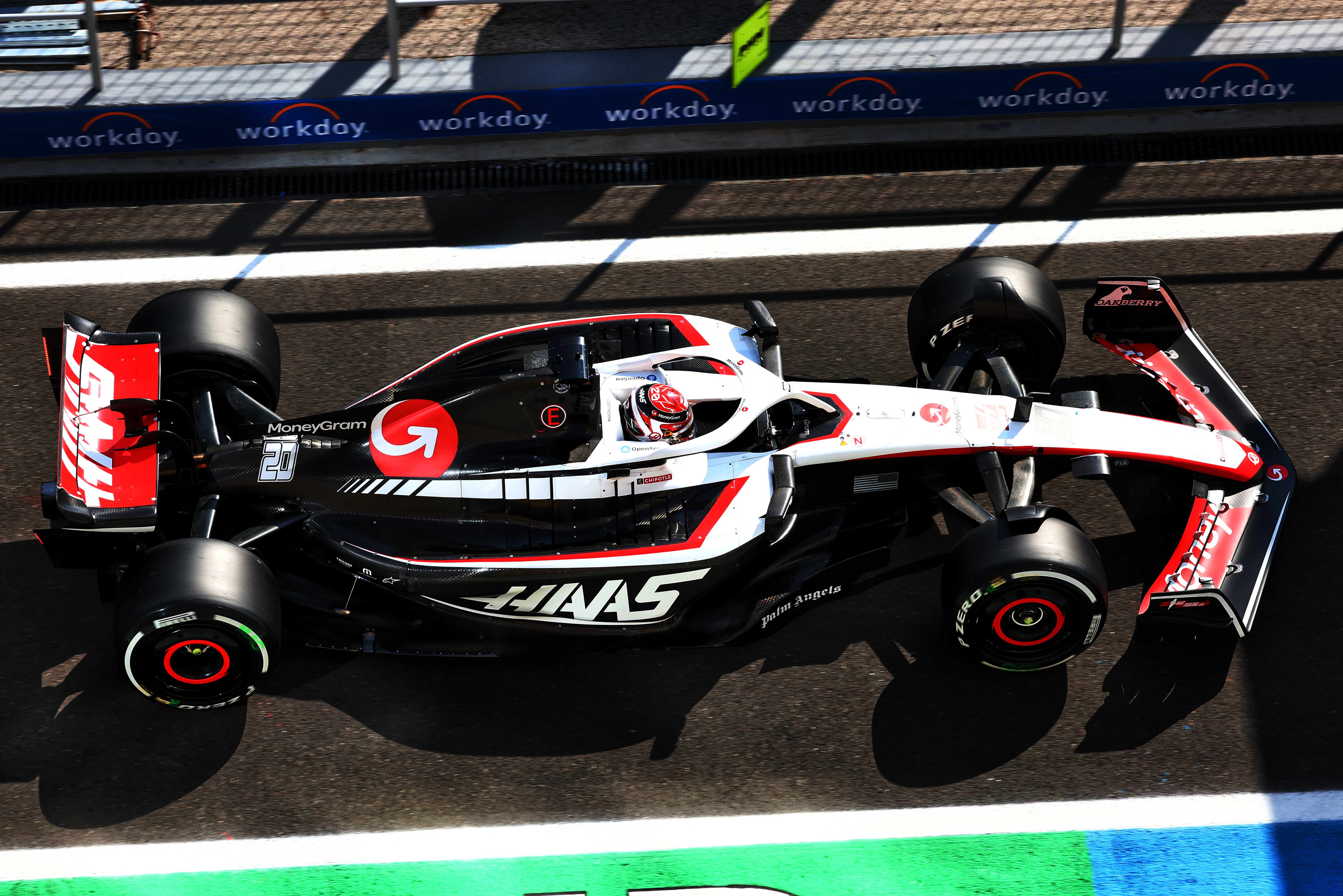 Not everyone was convinced that it really did.
"Makes no difference really," said Kevin Magnussen, who ended up eliminated in the hard-compound Q1 so perhaps didn't quite get the full picture. "Hardly even noticed."
But Mercedes driver George Russell was just one place up on Magnussen and likewise out in Q1, while Ferrari's Carlos Sainz was a high-profile casualty of Q2.
Russell's downfall was traffic, but Sainz – though perhaps a Q2 elimination candidate in normal circumstances also given Ferrari's relative underperformance and his own struggles to match team-mate Charles Leclerc throughout the weekend – acknowledged it was "obviously unfortunate" to be running a medium tyre that he "felt a bit weird with all weekend" in that second segment.
Red Bull's Sergio Perez in ninth was a surprise, too, and for him the format was a factor – as he said on his end the deltas between tyre compounds were underestimated and "we just played around too much with tyre prep".
But there was no real objection from any of the participating parties to the extra dimension and variable interjecting in the grid order.
"That's what I think can spice up the thing, today I paid the price for it," said Sainz of his medium-tyre struggles in Q2.
"For F1, if they want to spice it up – I don't think they need to – but if they want to mix things up a bit then mix them up."
"I like it," said Valtteri Bottas. "I think it brings an extra element to the qualifying because there's always going to be someone, some team who struggles on certain compounds. Some might be better.
"So like we see, it's a pretty strange-looking grid actually as a whole."
Bottas was admittedly part of the Alfa Romeo Q3 double – and there was a perception its strong performance was aided by the format, too – but there was an enthusiastic verdict much further down the grid, too.
"I like it," said 16th-place qualifier Yuki Tsunoda. "I think it's good for the fans to have hard, medium, soft, it's better than the same colour. It's more fun to drive, it's more challenging, so it's OK."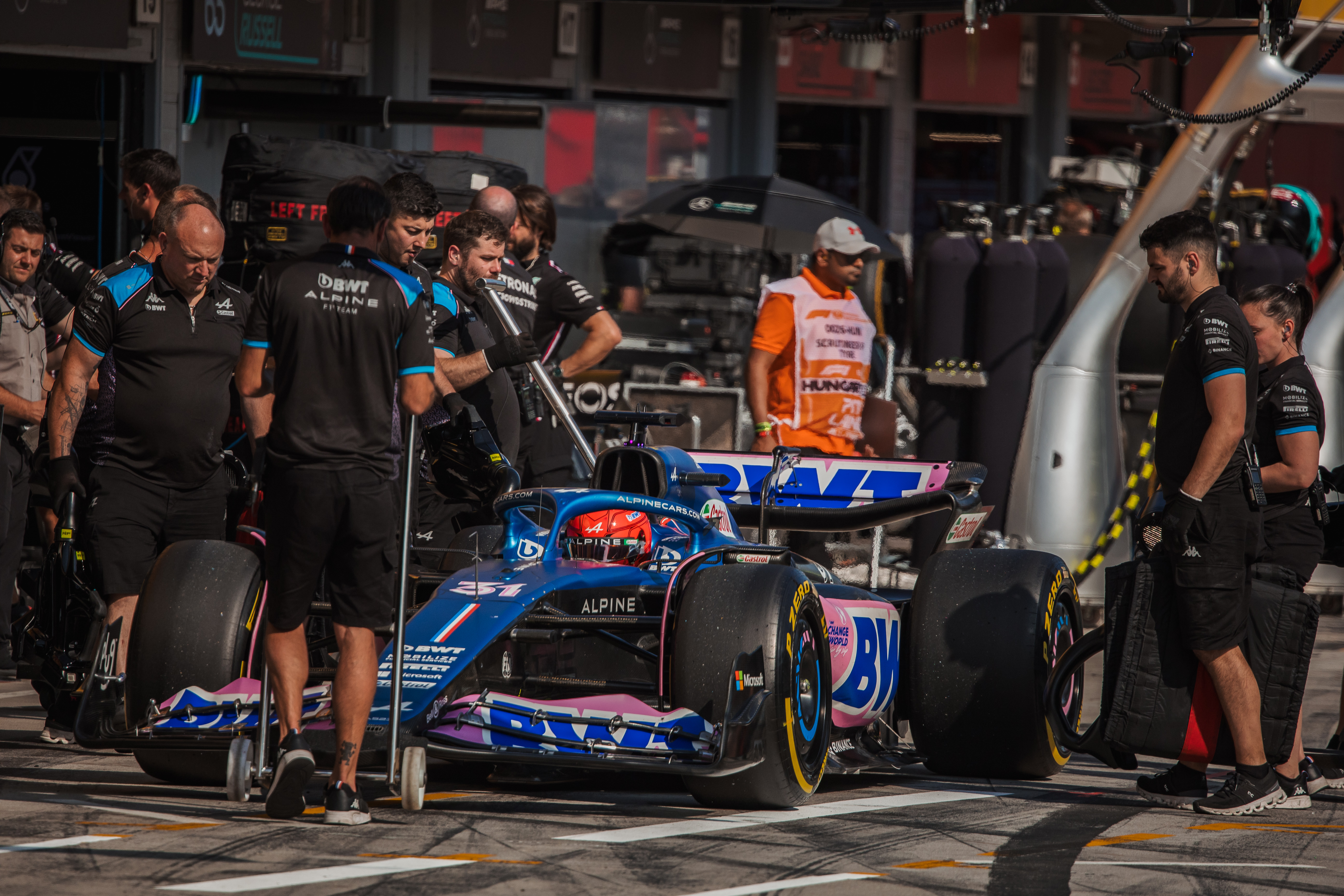 And even Alpine, which was bitten by the format as it looked a much stronger proposition on softs than the harder tyres, found a certain appreciation for it from an impartial standpoint.
"There's no doubt that qualifying was a bit of mix up, a bit of shake up, there's cars out of position," said Alpine sporting director Alan Permane.
"I don't like it from our point of view because it hasn't helped us but for the fans and spectators, as a one-off here it's giving something back."
Driver Esteban Ocon wasn't so sure it was a shake-up "but anyway it's an interesting format, definitely".
The practice caveat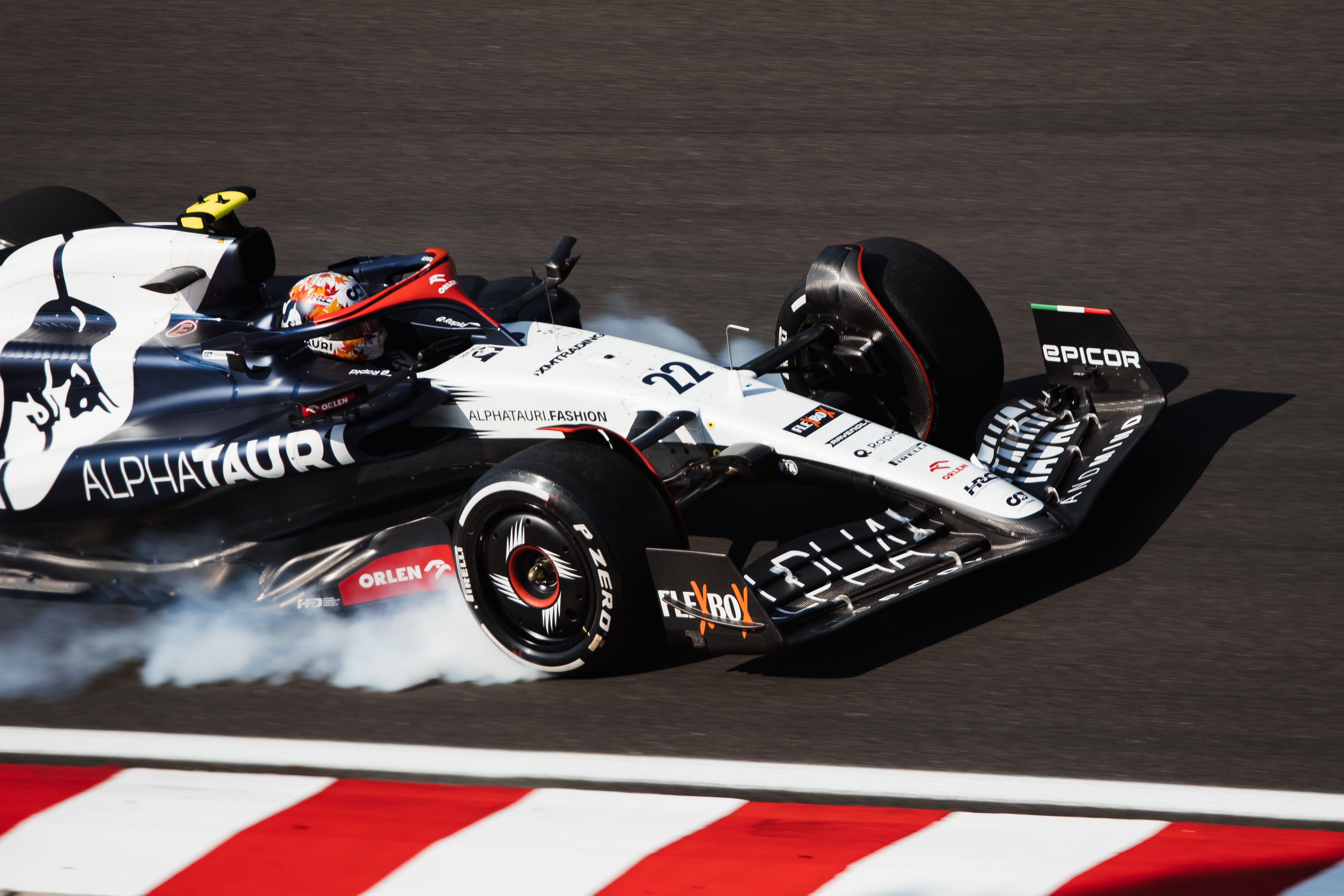 Nearly all the praise for the format, however, was caveated with that initial concern – of the knock-on effect on practice running.
There were two dry practice sessions in both the 2022 and 2023 editions of the Hungarian Grand Prix, and across them there was an 85-lap year-on-year reduction in practice running, which translated to an extremely palatable 8% drop.
But there's a near-universal recognition that the impact of the decreased tyre allocation would be felt a lot more keenly without the rain.
"We were quite lucky I think that FP1 was wet otherwise you guys would have been quite bored," cautioned Ocon.
"I find it interesting for qualifying," said Sainz. "For the rest of the weekend, very dull and very boring.
"We arrive here on a Wednesday to prepare everything and then on Friday you spend more time in the garage than running, because we have no tyres. So why even bother doing two one-hour practice sessions if you don't have tyres to run, no?
"Or why even have Friday, if you have no tyres to run on them, to learn from the car, the track and put on a show for the fans?"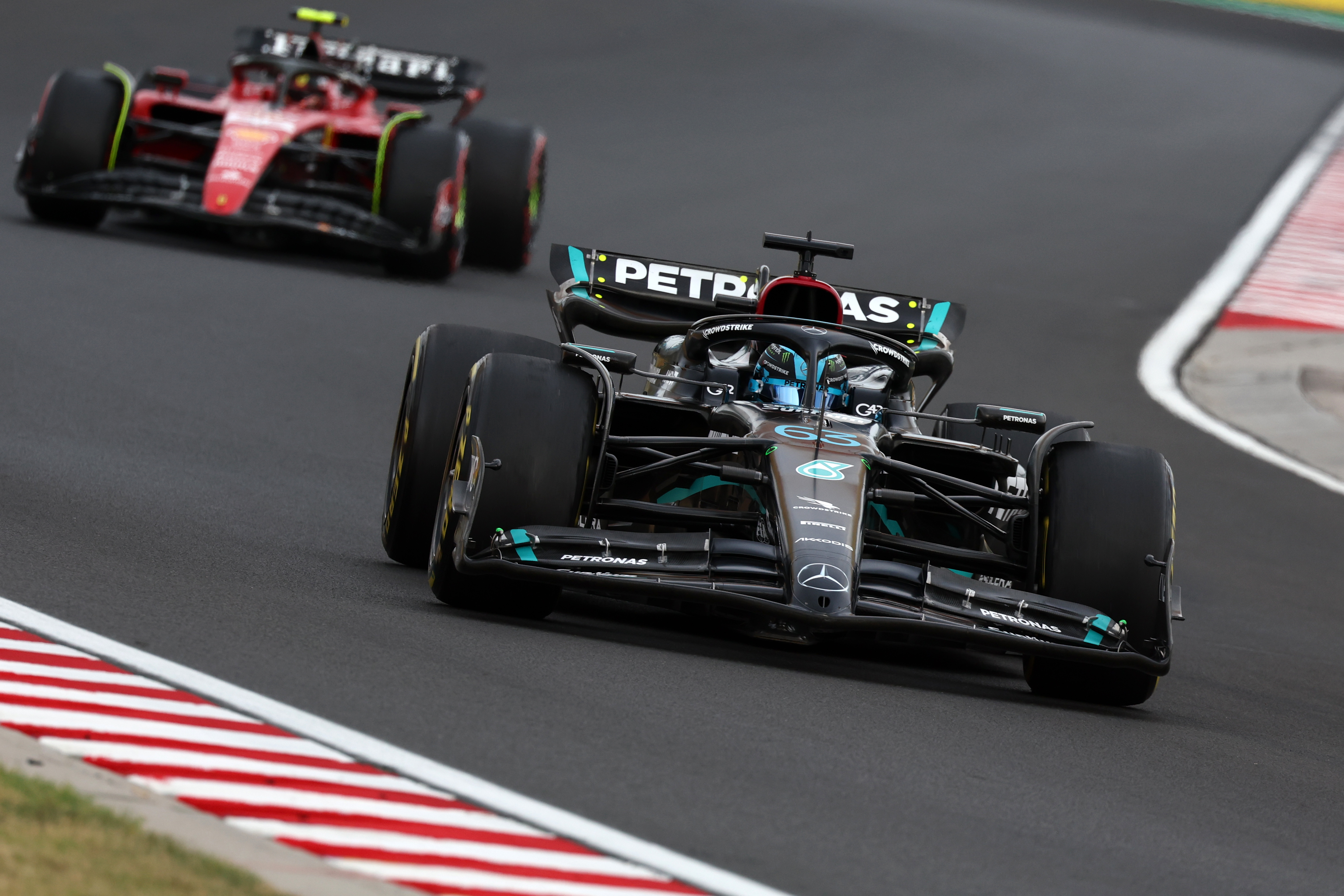 GPDA director Russell agreed that "for qualifying is good", but likewise lamented the likely Friday knock-on.
"With the lack of running in FP1, FP2 it's worse for the fans and we need to find a better solution because the fans pay a lot of money to come and watch on Friday, Saturday, Sunday. If we're doing only 60% of the laps compared to what we used to do, they're getting less for their money."
---
How ATA practice concerns can be solved
Scott Mitchell-Malm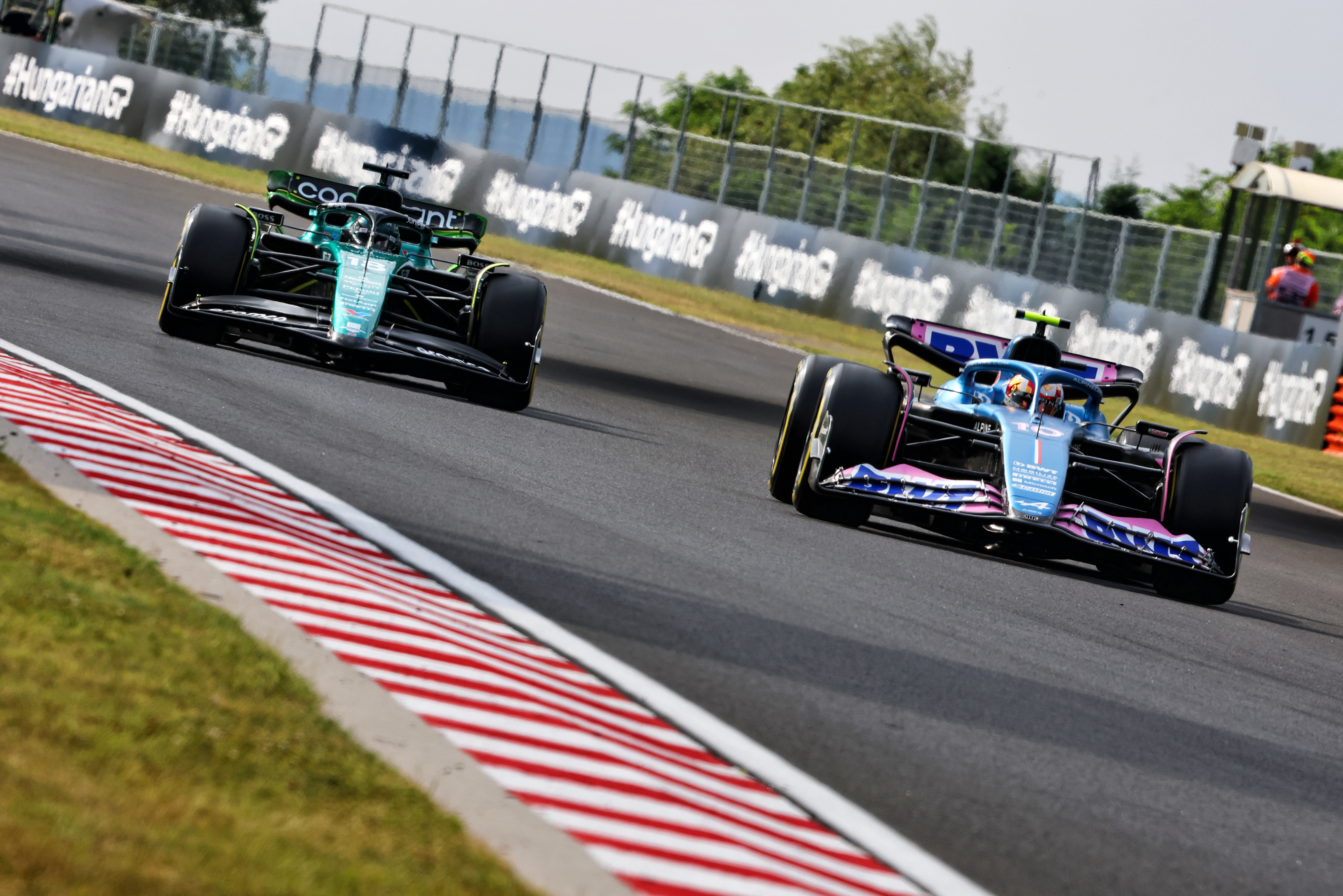 When there are complaints about not having enough tyres for teams to run constantly across three hours of practice, maybe the problem isn't the number of tyres.
F1 doesn't need that much practice time. Teams don't need it. Drivers don't need it. Sympathy with fans who want to see cars on track is understandable and Friday is the most affordable day to do that but there's a better middle ground than F1 has right now.
A wider revision to the weekend format, not necessarily qualifying itself, seems practical. Shorten the practice sessions, maybe to 40 minutes each. That would keep the number of sessions the same and give fans cars on track while presumably solving the concern about not having enough tyres.
You could also do this in conjunction with different tyre rules, like the ATA set-up for qualifying or even mandating each compound be used in the grand prix. Maybe limit teams to using a maximum of two sets per practice session as well. Something like that to control the flow of tyre usage.
But also, allow all tyres used on Friday to be carried across the weekend – because the shorter sessions means teams are likely to be trying to maximise track time so the concern about just sitting in the garage feels less pronounced.
This should mean a better control of the number of tyres used over the weekend but with enough flexibility for how teams use them. And an emphasis on running as much as possible when the time allows, giving fans the same number of opportunities to see cars actually on track.
---
"At the end of the day we don't have enough tyres to get through the weekend, to be honest," said Williams rookie Logan Sargeant. "It's kind of sad for the fans we are not running more."
And Aston Martin's Fernando Alonso – who echoed Sargeant's sentiment of "feeling sad for the spectators" – was the harshest critic of them all, describing himself as "not a fan" and saying it was a "disaster" that practice mileage was being limited.
A common refrain, therefore, was that the format is a good idea but more tyres are needed.
"Maybe we can combine the best of both worlds somehow. More track running on Friday but then it make mandatory for the tyre allocation for qualy. If that works," said Wolff.
The problem is, that of course goes against the whole purpose of the exercise.
And given tyre usage patterns over a regular F1 weekend, fewer available compounds can't help but translate into fewer running.
---
The Race Says
Edd Straw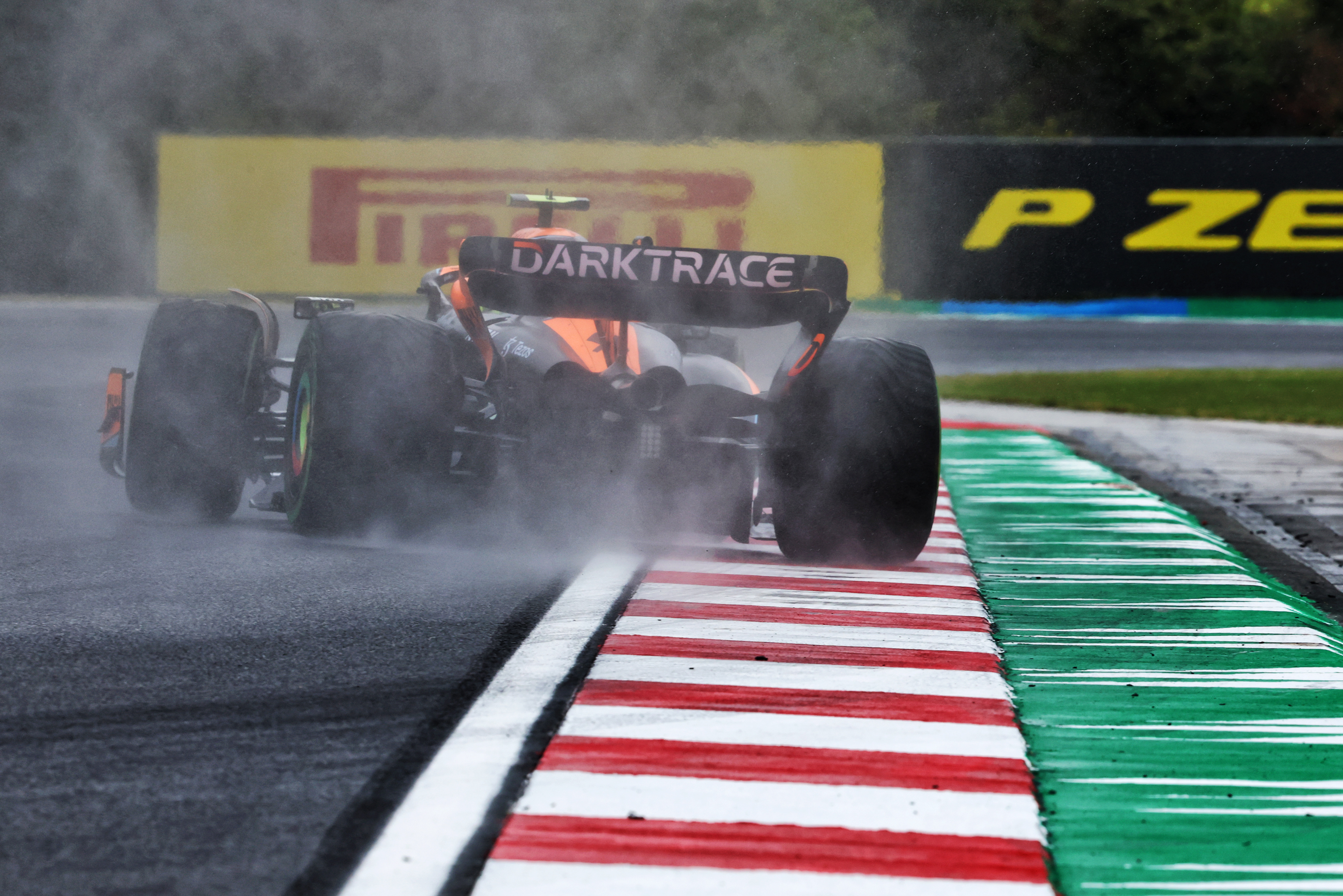 The Hungaroring weekend was an imperfect test given rain disrupted FP1, meaning it will not be until Monza there's the chance to evaluate it in an event run solely on slicks.
But it was clear the usual runplans were disrupted, although were this permanent the teams would soon converge to the ideal strategy.
The qualifying impact was an interesting knock-on effect and required drivers and teams to be able to extract single-lap pace from all three compounds. Reducing the number of tyres will have an impact – it can't fail to, however you slice and dice it, but it's perfectly workable despite complaints from drivers who would ideally want to have infinite sets of tyres available.
Scott Mitchell-Malm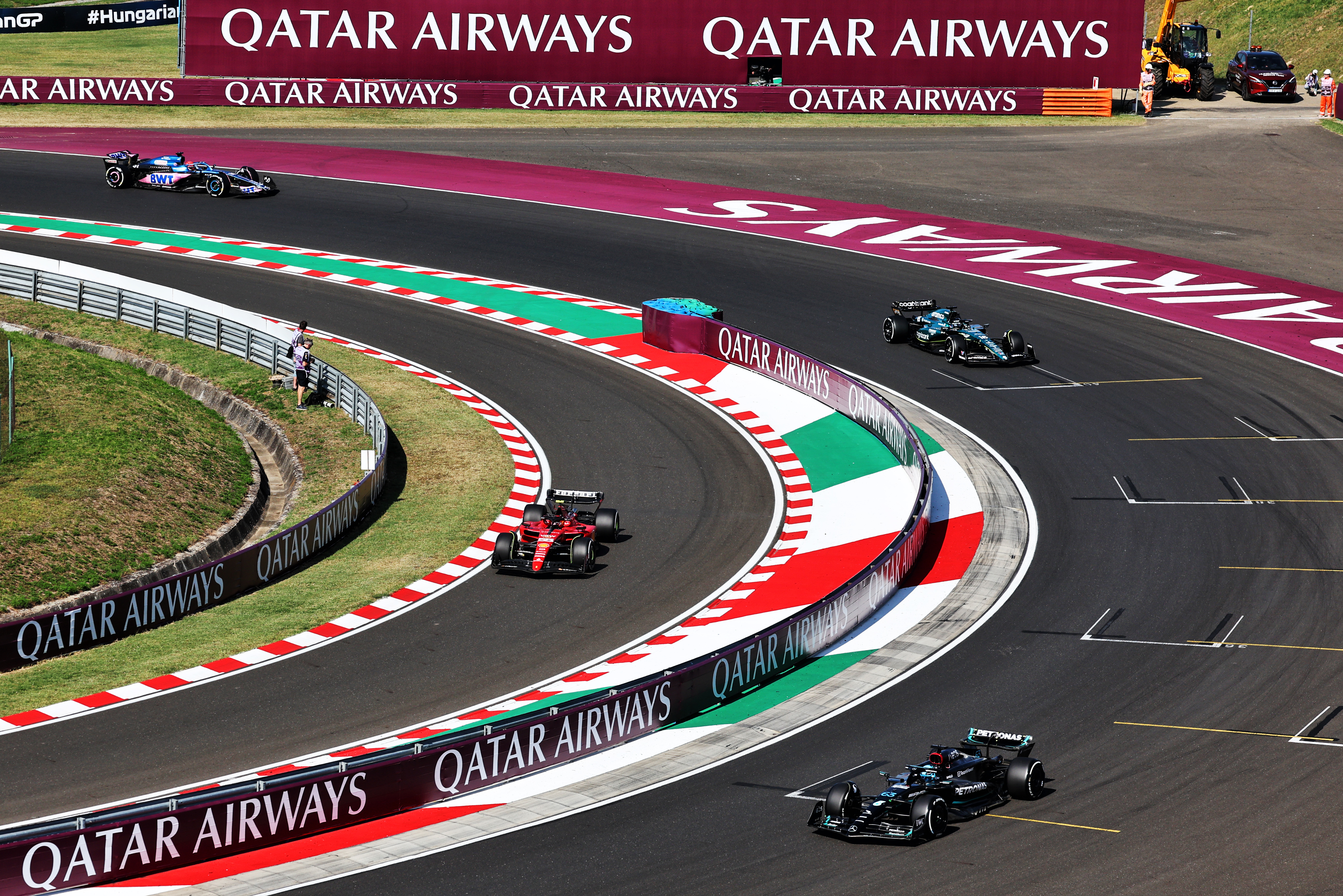 The entertainment factor was very much a second-order priority with this experiment but it was a first-rate success. I liked how it changed the flow of the weekend and presented different challenges.
But what this experiment really exposed to me is that to save on tyre usage it's high time F1 worked out a format that slashes the amount of practice time.
---
What next?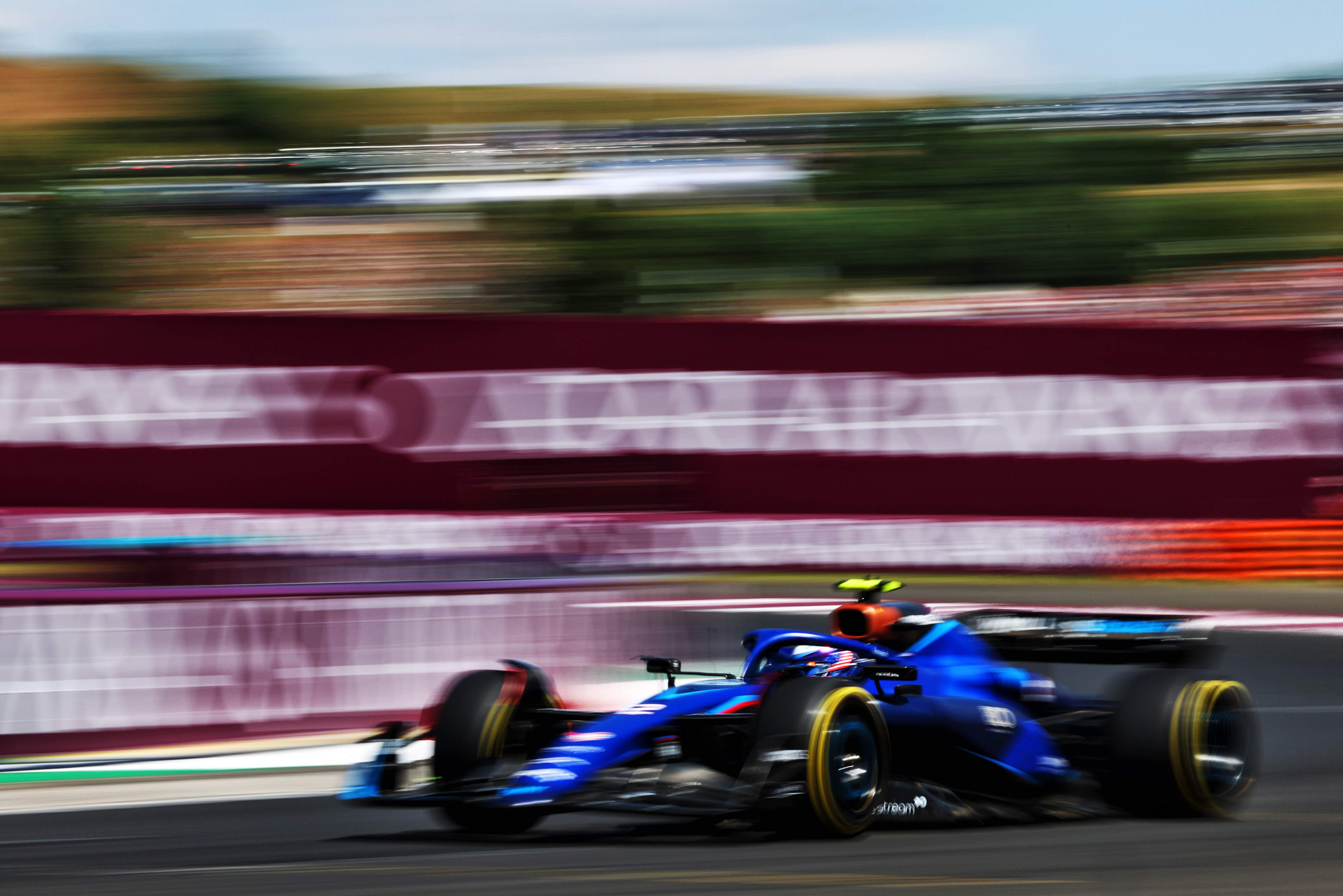 Formula 1 will be back in the realm of the sprint format at Spa-Francorchamps, another 'experiment' and one that has stuck around – albeit undergoing a major tweak this year.
But the sprint format would absolutely love ATA's current approval numbers. The qualifying tweak, on evidence of Hungary, is a much less drastic deviation from the conventions of an F1 weekend, but also a much more natural one, an extra variable that feels eminently reasonable to demand mastery of from F1's assorted teams.
After all, if F1 fans all happily accept that teams and drivers sometimes need to be good on intermediates and wets, then it's hardly a stretch to demand they figure out how to nail a push lap on the hard tyre. It's certainly much less of a stretch than an entire extra race.
But there's an important distinction here, obviously. The sprint is a 'once in a while' twist on the proceedings. But the idea behind the ATA is that if it comes in, it comes in for good.
Perhaps that can yet change – maybe the powers that be will decide it's a fun format to roll out every once in a while, but doesn't work for the whole calendar – but it'd be funky optics to introduce something originally envisioned as a sustainability measure on a part-time basis. It absolutely risks making this particular side of the sustainability push seem half-arsed, even if the alternative is just not going ahead with it.
For now, though, there is still the second trial of Monza, a track that is kinder on the tyres but also one notorious for some truly A-grade qualifying nonsense in recent years, meaning the pivotal question – beyond how much practice running there will be – is whether having the more durable hard tyre instead of the soft in the 20-car Q1 will alleviate the peaks of the traffic situation or, with more laps available, make it even more of a mess than usual.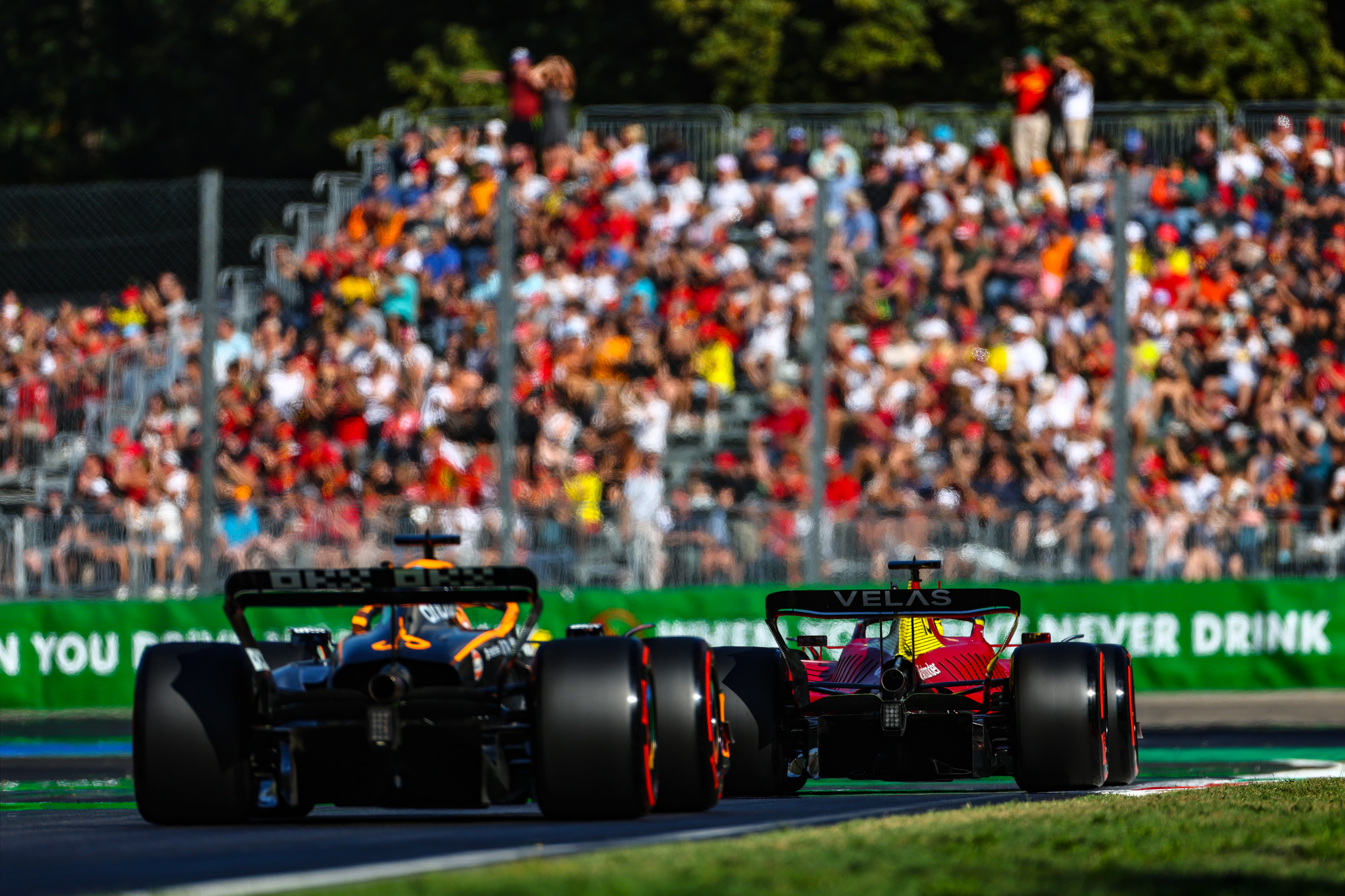 That alone shouldn't determine the ATA's longer-term fate, certainly no more so than a stellar Hungaroring debut. And perhaps, given the significance and scope of the potential change, a two-round trial isn't quite enough.
As Aston Martin performance director Tom McCullough put it, "you can't draw conclusions too quickly".
"I think the teams who've done well out of it are going to say it's great, the teams who have done bad out of it will not enjoy it. But you need to give it a few events because track-to-track – whether you've got tyre degradation, whether it's wet, the kind of track it is – will influence that.
"But I think it's a good thing to be trying and let's give it a few more."
Ideally, that would be the way. But given the Hungaroring experiment was a success, as long as the Monza follow-up doesn't expose hideous lulls in practice action or any so-far-unforeseen flaws, then F1 – with the knowledge this is a sustainability measure that clearly has the backing of its tyre supplier – may well roll out the red carpet to ATA, making it the Standard Tyre Allocation instead.
On the evidence of Hungary, that could work out quite nicely for F1 fans – particularly those following from home.