The Alfa Romeo was the slowest car on average over the first 10 grands prix of the 2023 Formula 1 season and managed just one Q3 appearance in that time, two and a half months ago.
Yet at the Hungarian Grand Prix, both Alfa Romeo drivers qualified in the top 10, with Zhou Guanyu a career-best fifth and team-mate Valtteri Bottas seventh. Zhou had been fastest of all in Q1.
So how do we explain what is, on paper, an anomalous result for a car that's been a bit-part player in the season so far? As always in F1, it's about a confluence of reasons.
1 HUNGARY SUITS THE CAR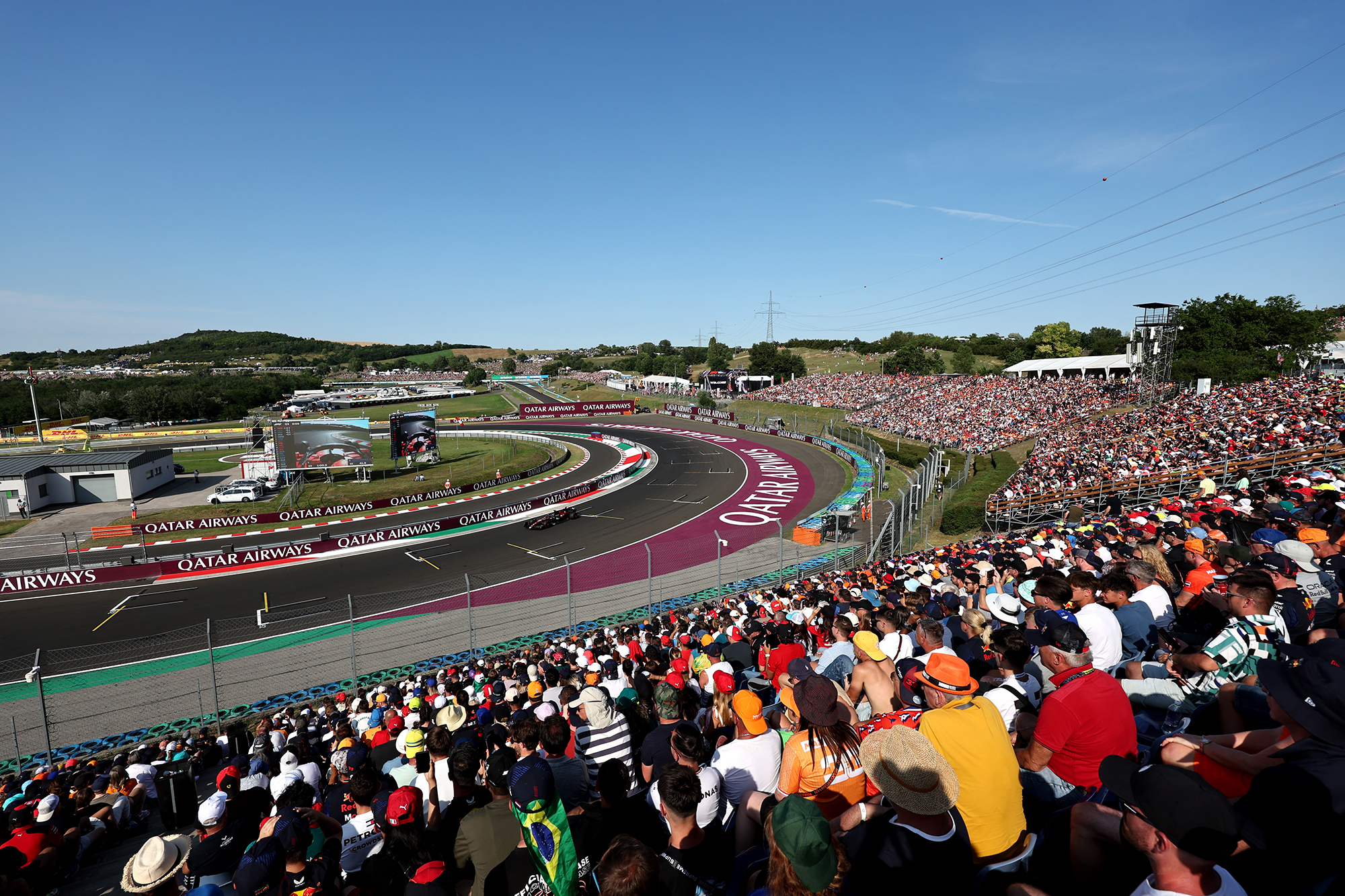 Throughout the season, the Alfa Romeo drivers have praised the general balance of the C43 but complained about two aspects: high-speed corner performance and the drag level. Therefore, the Hungaroring, with its relatively short straights and preponderance of slow/medium-speed corners is well suited to the car.
Bottas suggested on Thursday that Q3 was a possibility and after qualifying said "it feels the same as Silverstone, pretty much, so it just seems to fit the characteristics of the car".
Zhou was also very happy with the car in maximum-downforce trim on a track with a slower speed profile. That also helps to offset the drag disadvantage, which was also badly exposed at Silverstone. So while much of the Hungaroring played to its strengths, it also masked the car's weaknesses.
"It's a higher-downforce track, everyone is running as much downforce as they could, which works a lot better," said Zhou.
"For example, at Silverstone most of the corners are flat so it's quite a weakness for us.
"But here there's more cornering, more technical, a little bit more low-speed corners. It seems to be working with this package."
2 SILVERSTONE UPGRADE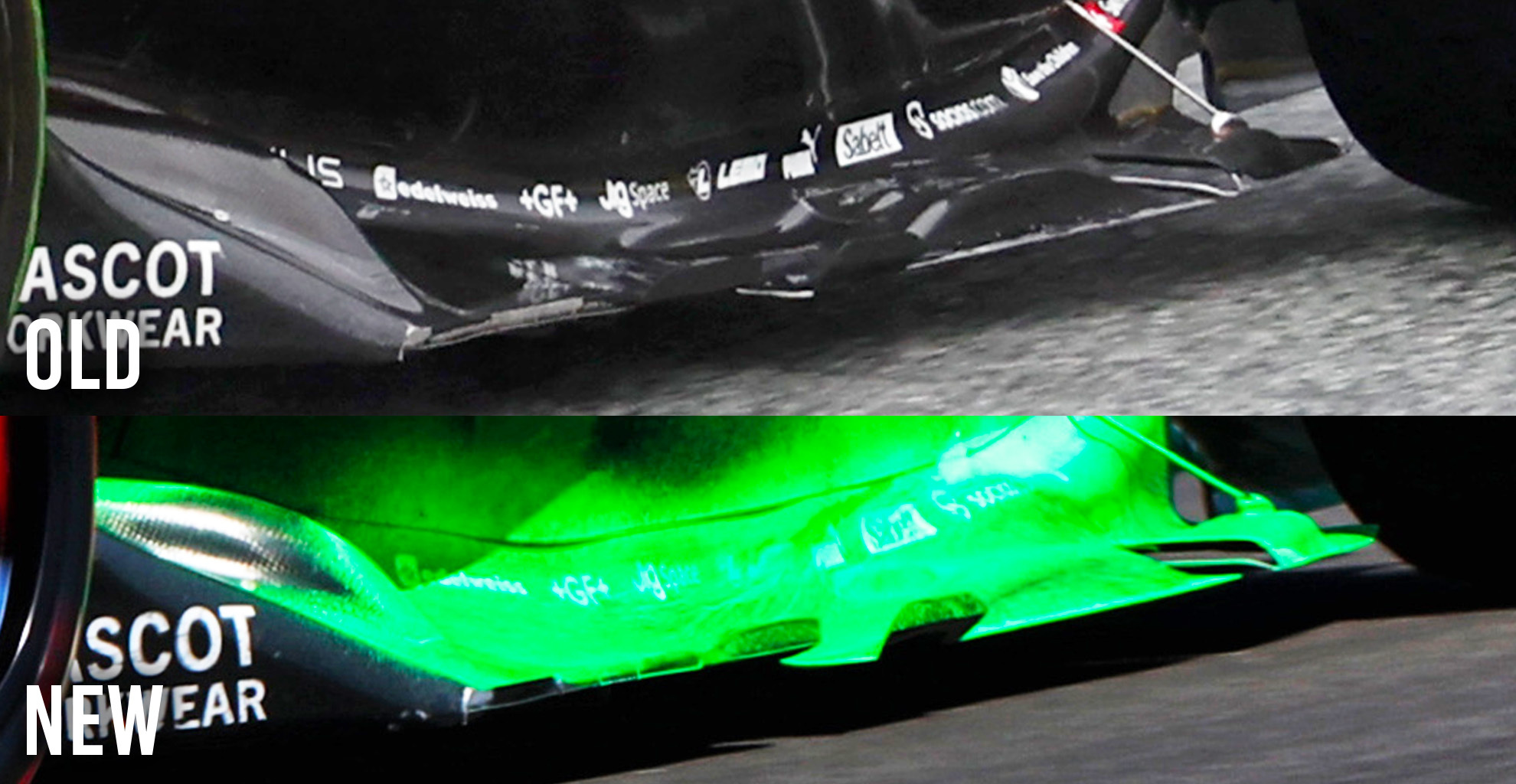 Alfa Romeo introduced a major upgrade package at the British Grand Prix two weeks ago focused on a new floor. This was primarily expected to tackle its high-speed corner weakness, although it also conferred an all-round improvement, as the team discovered.
As Bottas pointed out after qualifying, although the team expected to be more competitive in Hungary, set-up gains made paid off more than expected.
"I did see coming into the weekend that it should be a bit better than Silverstone, but it's much better," said Bottas. "I didn't expect that.
"We did learn something about the new package and the set-up and the ride heights, how to optimise, but I'm still positive and surprised how good we were."
Zhou agreed, characterising it as the team managing to "execute a little bit more the potential of this package".
Bottas felt that the potential was shown in FP3, when he was 10th-fastest while in a non-qualifying engine mode, even going so far as to predict that being in the top seven was possible.
3 A COMPRESSED FIELD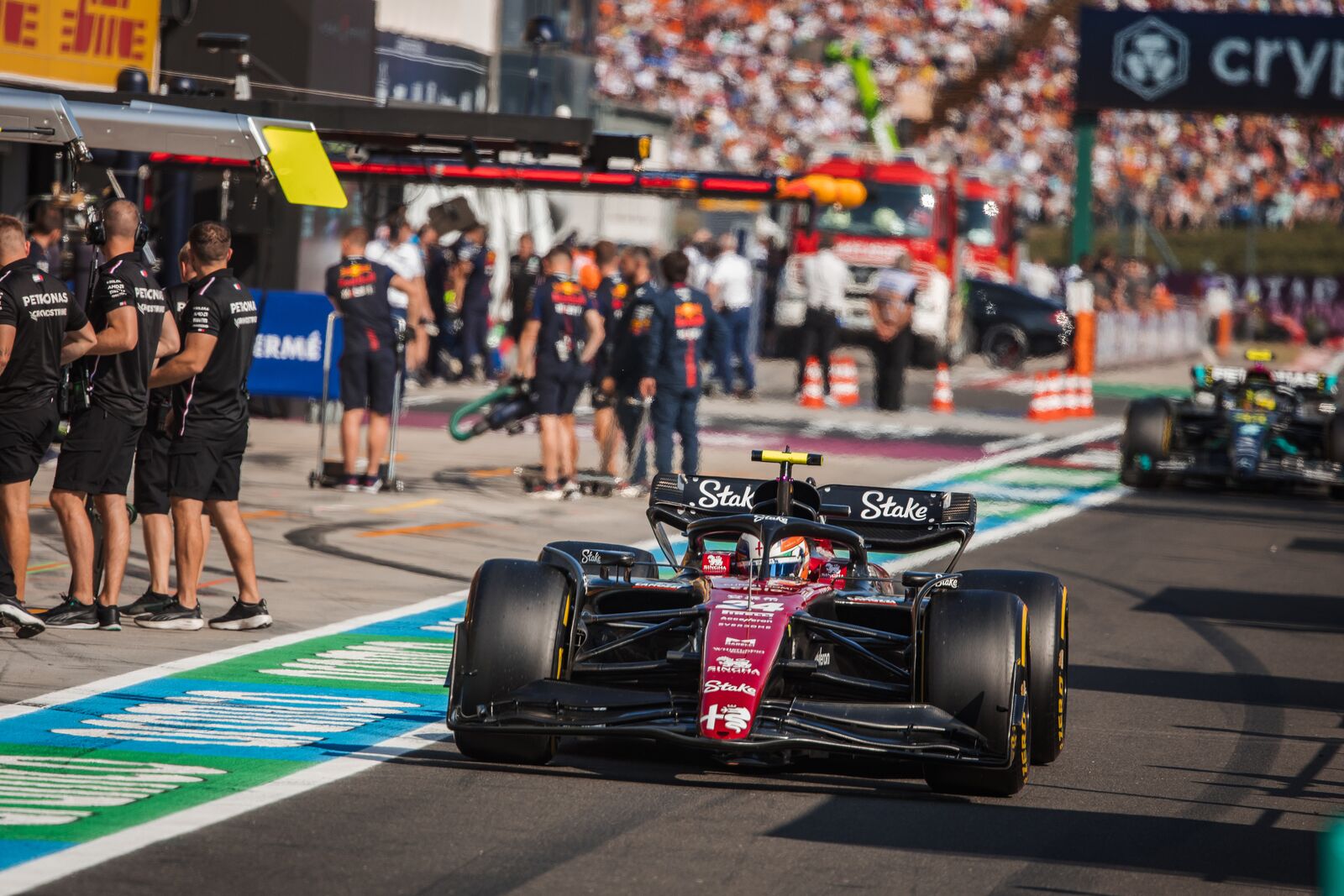 Just 1.105s covered the whole field in Q1, which is the second-tightest of the season after the Red Bull Ring with a deficit of 2.3% from fastest car (Mercedes) to slowest (Williams) based on qualifying pace.
But while the competitive spread was relatively tight at the Hungaroring, it wasn't dramatically out of kilter with other tracks this season. This illustrates how small positive or negative swings caused by track characteristics and car suitability can be very significant.
It's also worth noting that Bottas was within 0.9s of the pace in Q1 at Silverstone and set a time good enough for Q2 before running out of fuel and being excluded from qualifying.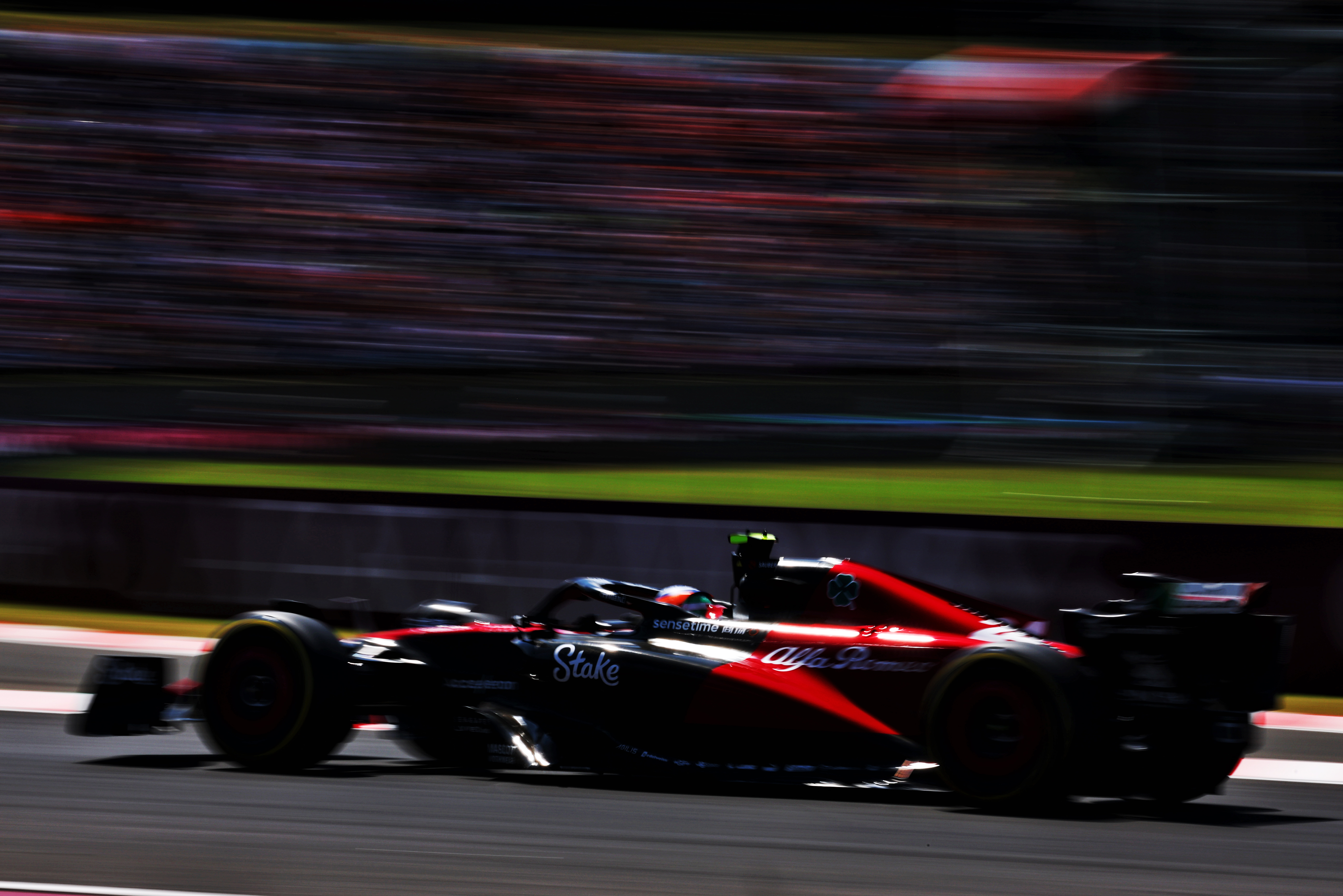 This also means that Alfa Romeo's performance has been made to appear slightly worse than it seemed at times given its lowly positions despite the average deficit to the front being only 1.9% – very respectable by historical standards.
"It doesn't take much to go two tenths faster, two tenths slower," said head of trackside engineering Xevi Pujolar on Friday. "Those two tenths mean you are either in the points or out of the points.
"Now we are P9 in the championship, but P7 is only two points away so everything can change very quickly."
4 GOOD EXECUTION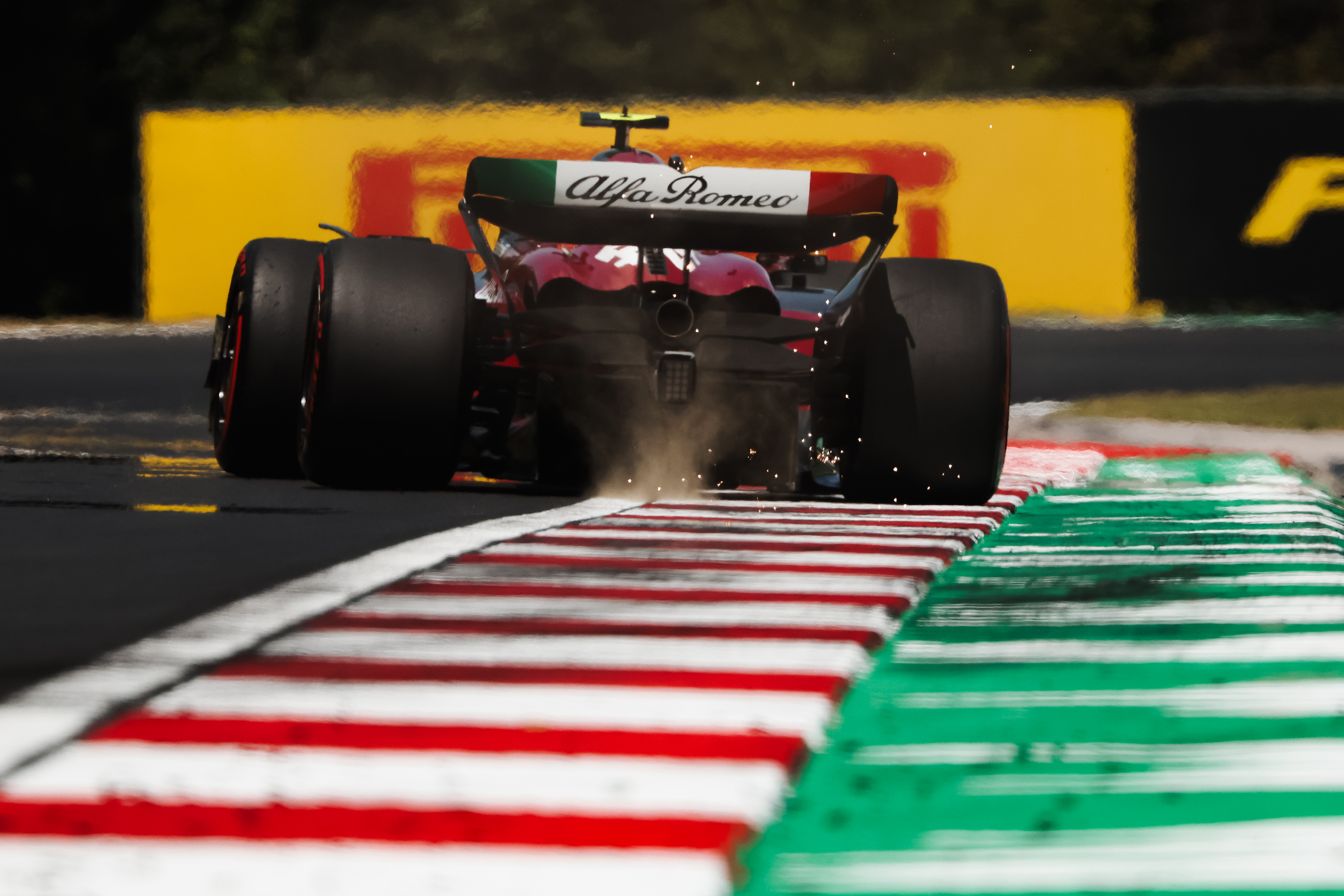 With the field so close, it required Alfa Romeo not only to make good progress through the weekend, but also nail it in qualifying. To this there was the added challenge of this being the first ATA weekend, meaning the mandatory use of hard Pirellis in Q1, mediums in Q2 and softs in Q3.
That particularly applies to Zhou, even though he did flirt with disaster by having three laptimes deleted for track limits infringements, including his first Q3 run.
"I'm really happy with the qualifying session in general," said Zhou. "It's not just we did a good lap, every session we were there fighting for the top 10.
"Obviously, I'm really happy with the final lap. There's not much more I could offer that lap because obviously there were a few track-limits deletions, that just shows how much I was pushing. But I was comfortable, that's why I am pushing at the limit."
Zhou was two places and 0.061s to the good, with much of that difference thanks to gaining around 0.180s in the first two corners, in particular by maintaining higher minimum speed through Turn 1. Zhou lost time in the final corner, with a minimum speed around 8km/h (5mph) slower than his team-mate, but had enough in the bank to stay ahead.
---
All of these factors contributed to Alfa Romeo's best Saturday of the season, with a deficit of 0.473% to the front that almost halved the deficit from its previous best in Miami.
While there's no reason to expect this form to be sustained, the underlying improvements with extracting the most from the Silverstone package are encouraging. So while Alfa Romeo is going to continue to yo-yo in form, meaning on any given day it could be eliminated in Q1 or Q2 or perhaps occasionally nick a Q3 place, it shows what is possible on a track that suits the car.
There's no reason why Alfa Romeo shouldn't be able to score points with both cars in the race. As Zhou put it, the objective is to be best of the rest behind the big three and perhaps McLaren.
"If there's a Red Bull or Ferrari behind, I guess I'm not wasting my tyres too much because realistically they have a stronger [race pace]," said Zhou.
"But if we can fight, we will definitely fight for that [while] not losing too much because the main target is to be the best of the rest.
McLaren seems to be very strong or second quickest car over the two weekends. So let's just see if we can keep up with them."