Besieged Red Bull Formula 1 driver Sergio Perez was on his way to atoning for a silly crash in Friday practice until a late setback in Hungarian Grand Prix qualifying.
Perez will start the race at the Hungaroring from ninth, seven places behind team-mate Max Verstappen, in a result that undermined an otherwise strong recovery from a disastrous start to his weekend.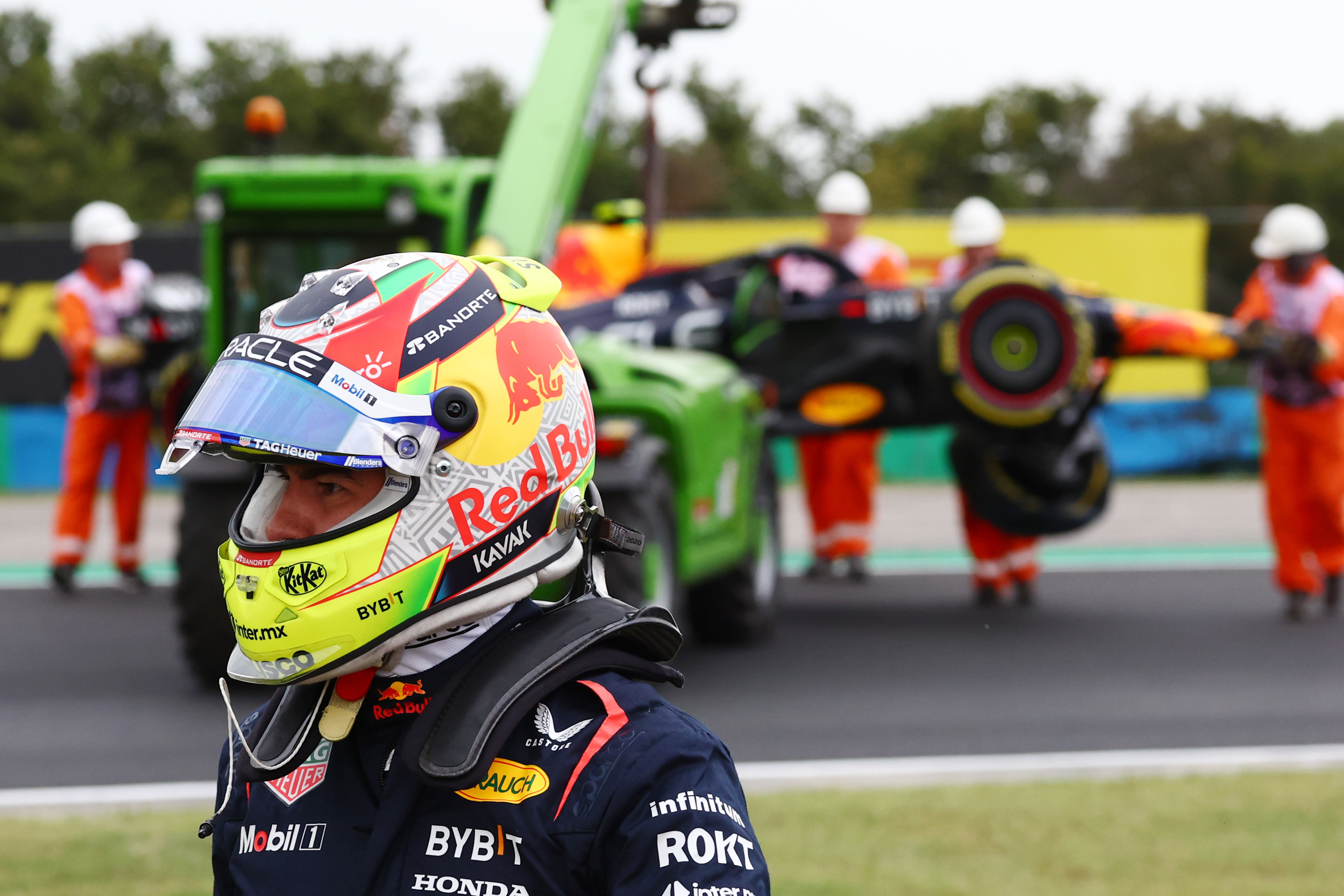 Arriving in Hungary looking to end a run of five consecutive races in which he failed to make Q3 in qualifying, Perez shunted on his very first flying lap in practice when he dropped a wheel onto the grass.
A saving grace for Perez was the red flag he caused stopped anyone completing even a minor amount of useful dry running as track conditions deteriorated when it started to rain after FP1 resumed. That meant he returned to the track in FP2 on more or less a level playing field.
"It's never easy because you don't want to do those sorts of mistakes," Perez said.
"But the way I saw it was like, I cannot really look back. I will only look forward, I will learn from it, and put everything behind me."
Perez looked to be taking advantage of the reprieve. Friday's second practice session was unrepresentative in terms of pace as teams used different tyre compounds on their qualifying simulations, due to the experimental alternative tyre format for qualifying this weekend.
But come Saturday practice, Perez was basically as quick as Verstappen – 0.006s slower – and that continued into qualifying, with Perez just 0.042s slower in Q1 and just over a tenth off in Q2.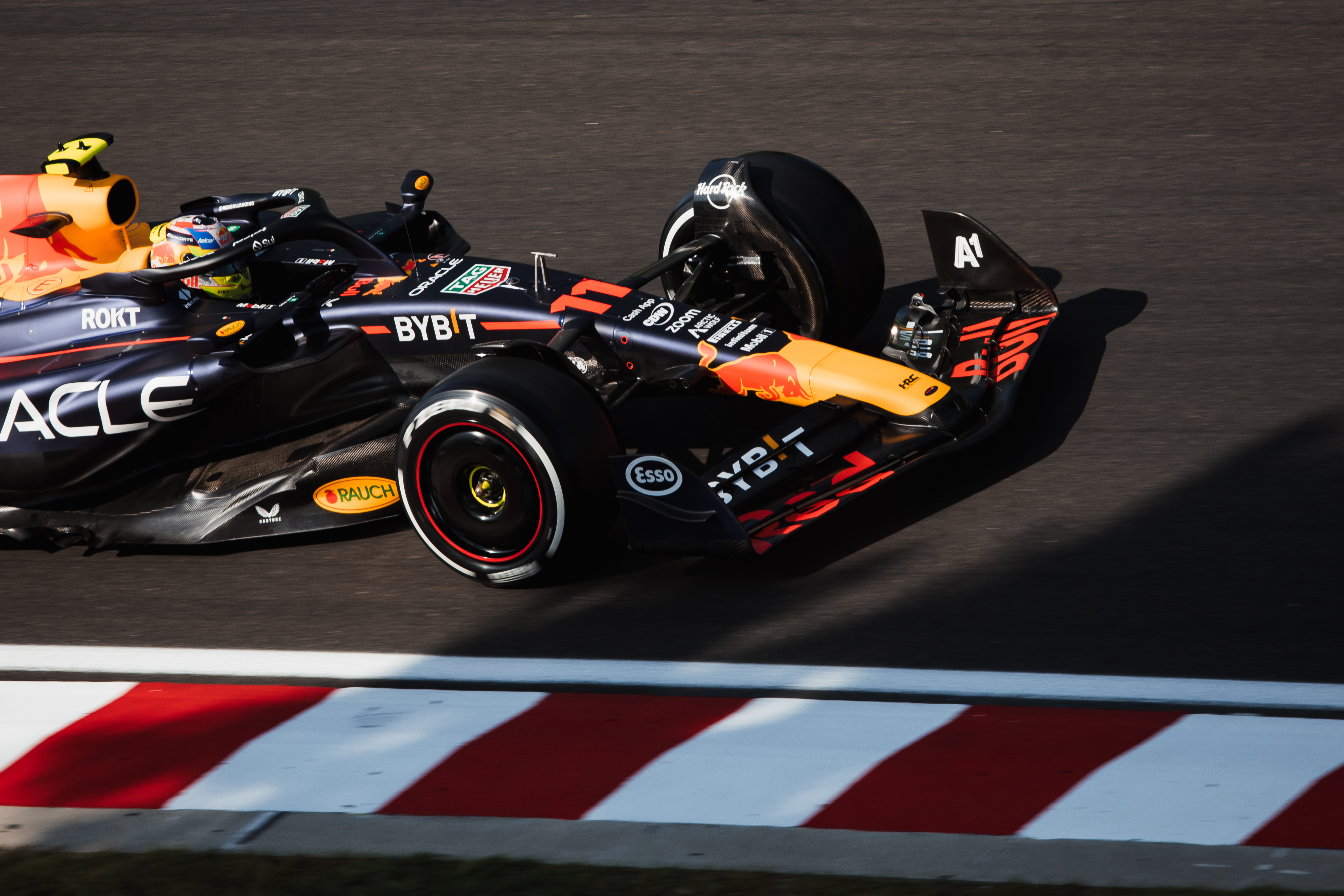 That meant he at least broke his recent Q3 curse. "It was positive in that regard," Perez admitted. Unfortunately for him, though, there was another setback to come.
"We've shown very strong pace at times, unfortunately with this format we just played around a little bit too much with tyre prep," Perez said.
"I had a bad first sector, lost a tenth and a half compared to myself.
"So, I think without that I should have been P4.
"But never mind, I believe we've got a good race car underneath us."
Perez did lose just under a tenth and a half in the first sector compared to his first flying lap, with a visibly tentative approach to Turns 1 and 2 and multiple steering inputs as he second-guessed how the front would respond. And he was even further behind his own benchmark by the time he reached the chicane in the middle of the lap, trailing himself by about a quarter of a second.
From that point he gained around 0.35s, so he is right to say he could have been fourth on the grid. And he would have been a couple of tenths behind Verstappen, which would be perfectly fine.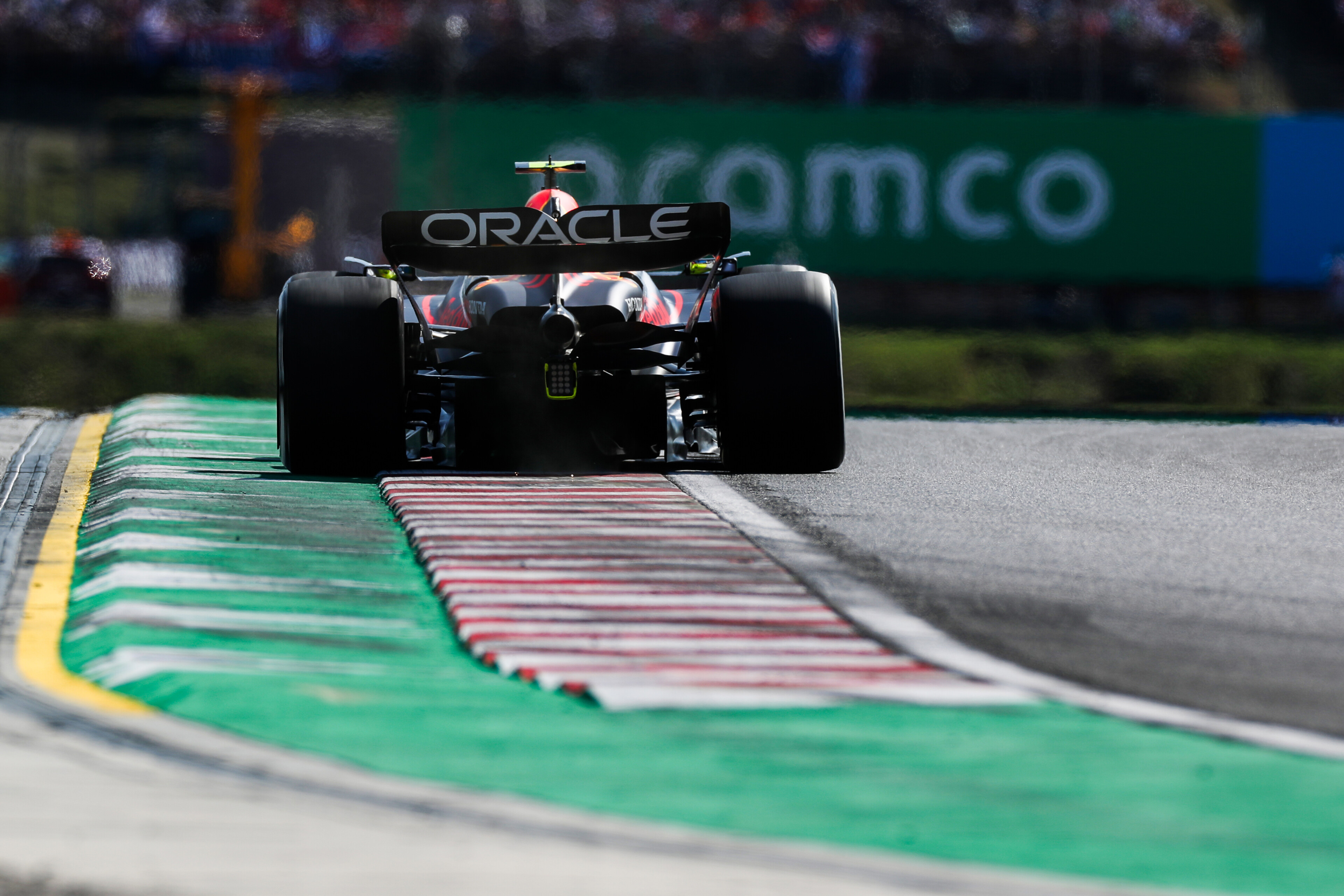 It means the circumstances are different to, say, what happened at Silverstone, where Perez simply didn't do a good enough job in mixed conditions. This is more like Austria, where there's clearly more underlying pace in him, not just the car.
Things only had to be slightly different to have a transformative outcome. Or as Perez put it: "When you see the margins, a few tenths really change your life."
But that really just means, after everything, it's a familiar story – Perez trying to shrug off a disappointment and looking ahead to damage limitation in the grand prix.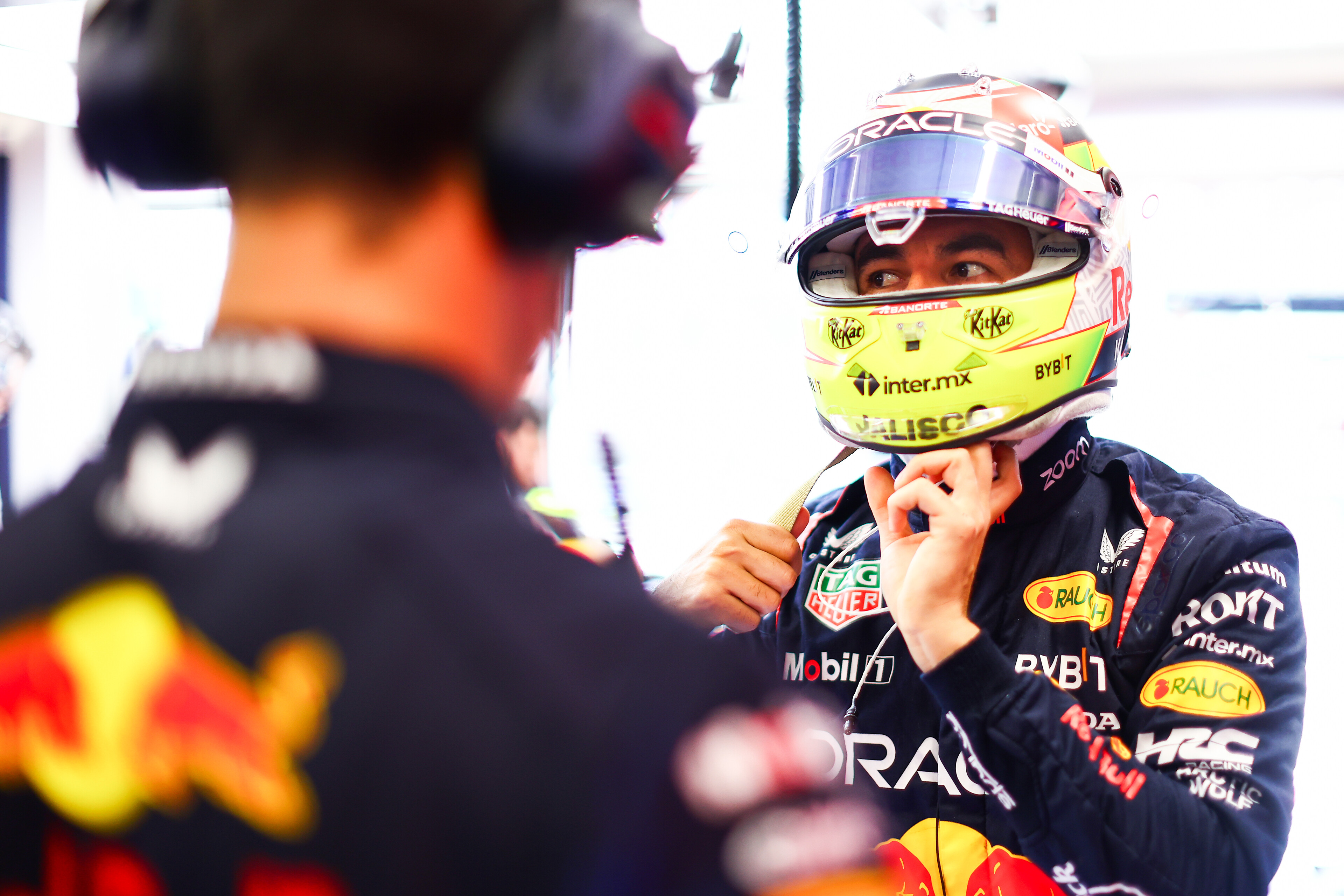 He is optimistic for the race despite the Hungaroring's reputation for being difficult to overtake on. And his target is a podium.
That's only happened once in the last five races. But he is starting slightly further forward this time, as it was at least a setback after reaching Q3, not before it.
"At the end of the day, it only matters where we finish the weekend," Perez said. Having started it by crashing, that's not a surprising position to take. But he had already shaken off that mistake and it was set to have no tangible impact on his weekend whatsoever.
It's making another, less dramatic error that has actually complicated his Sunday.