Given Red Bull has more limited development opportunity than all its Formula 1 rivals – and less need to actually upgrade its dominant 2023 car – any major changes on the champion team's design are always attention-grabbing.
And it's a revised sidepod approach at Red Bull that headlines the list of F1 teams' declared upgrades for this weekend's Hungarian Grand Prix.
Mark Hughes runs through everything that's new and explains the significance of all the changes.
Red Bull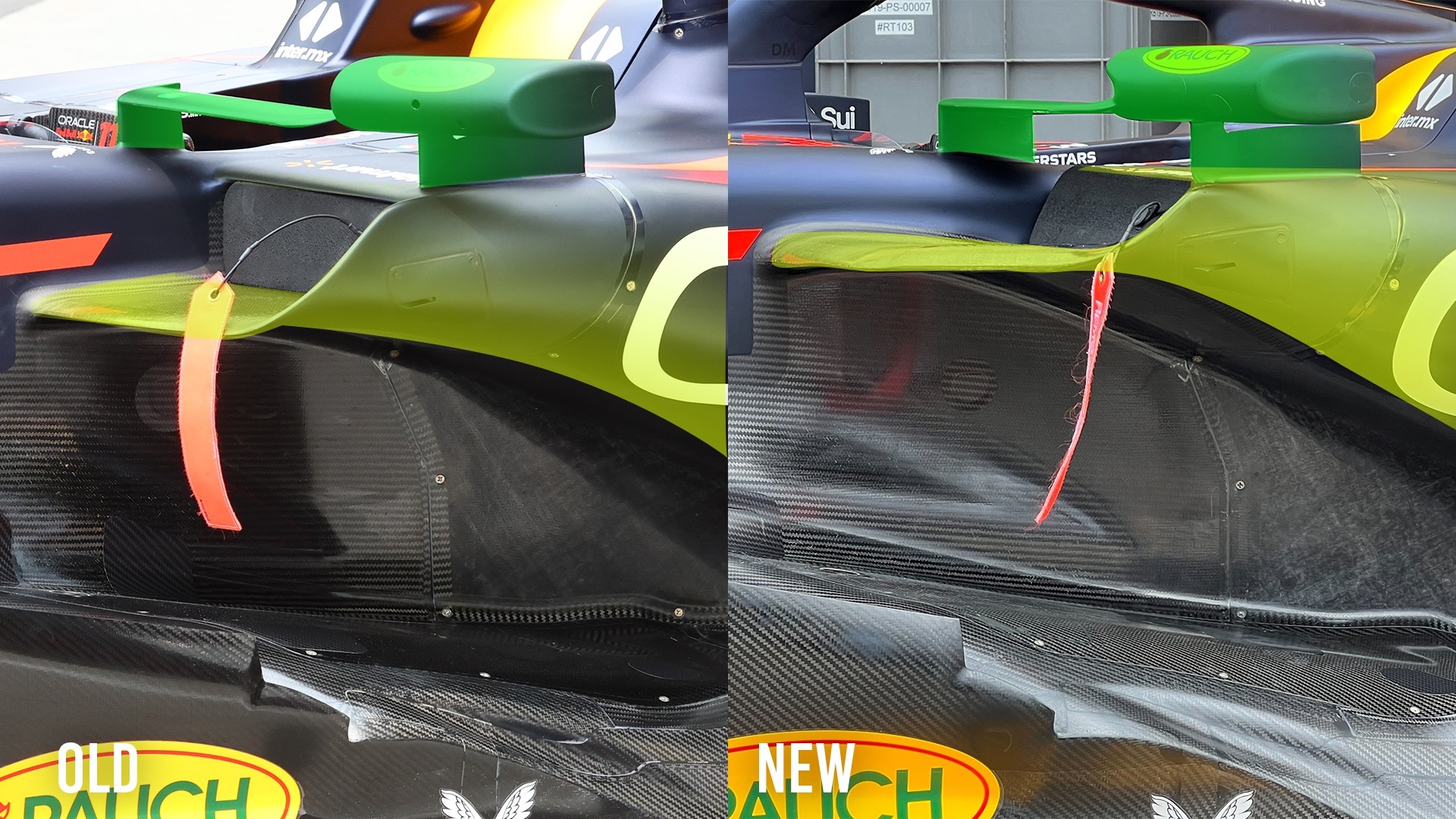 Red Bull's sidepod upgrade is based around a radiator inlet which is both shallower and wider.
This has enhanced the undercut between the inlet and the floor, which also has the effect of increasing the pressure of the air entering the inlet, giving a more efficient cooling performance.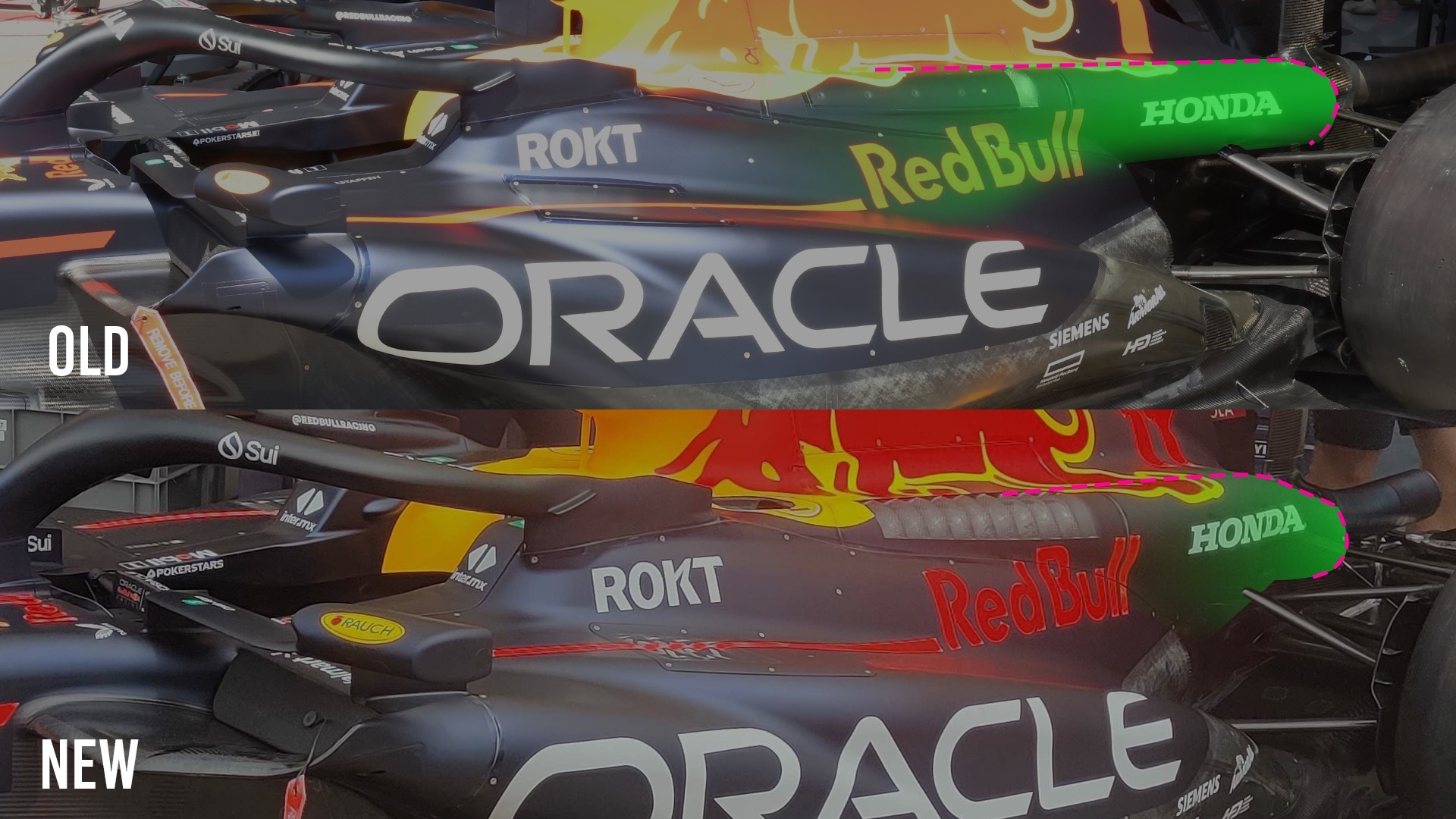 As part of this change, the rear bodywork at the base of the engine cover has increased in width and this too is expected to bring aerodynamic improvements.
It has been necessary to make small changes to the floor edge to work in harmony with the reshaped bodywork above.
Ferrari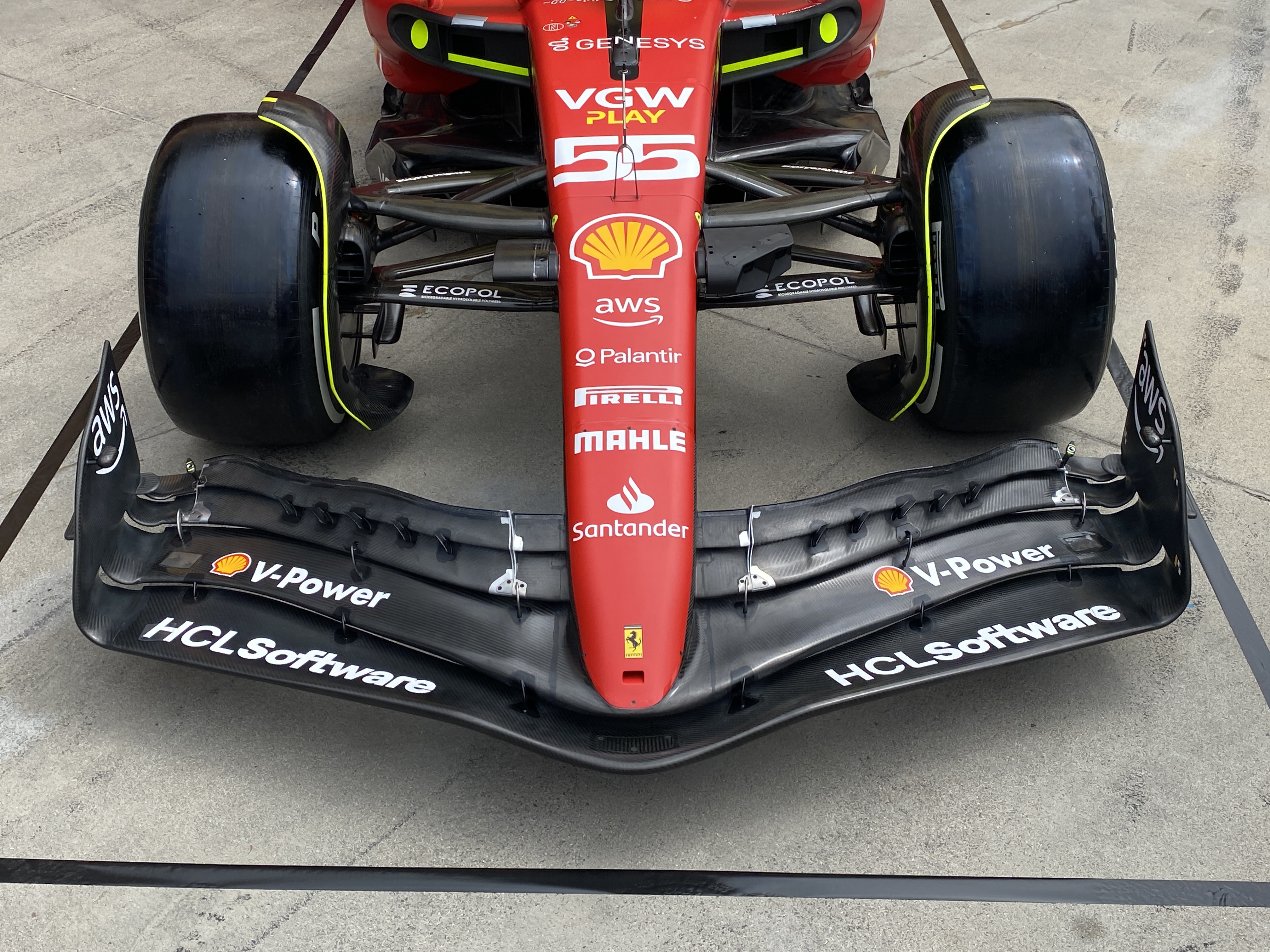 There's a reprofiled front wing flap and a gurney flap along the full span rather than just part of it.
This is to give a greater range of adjustment for the balance sought at the high-downforce end of the car's set-up.
Mercedes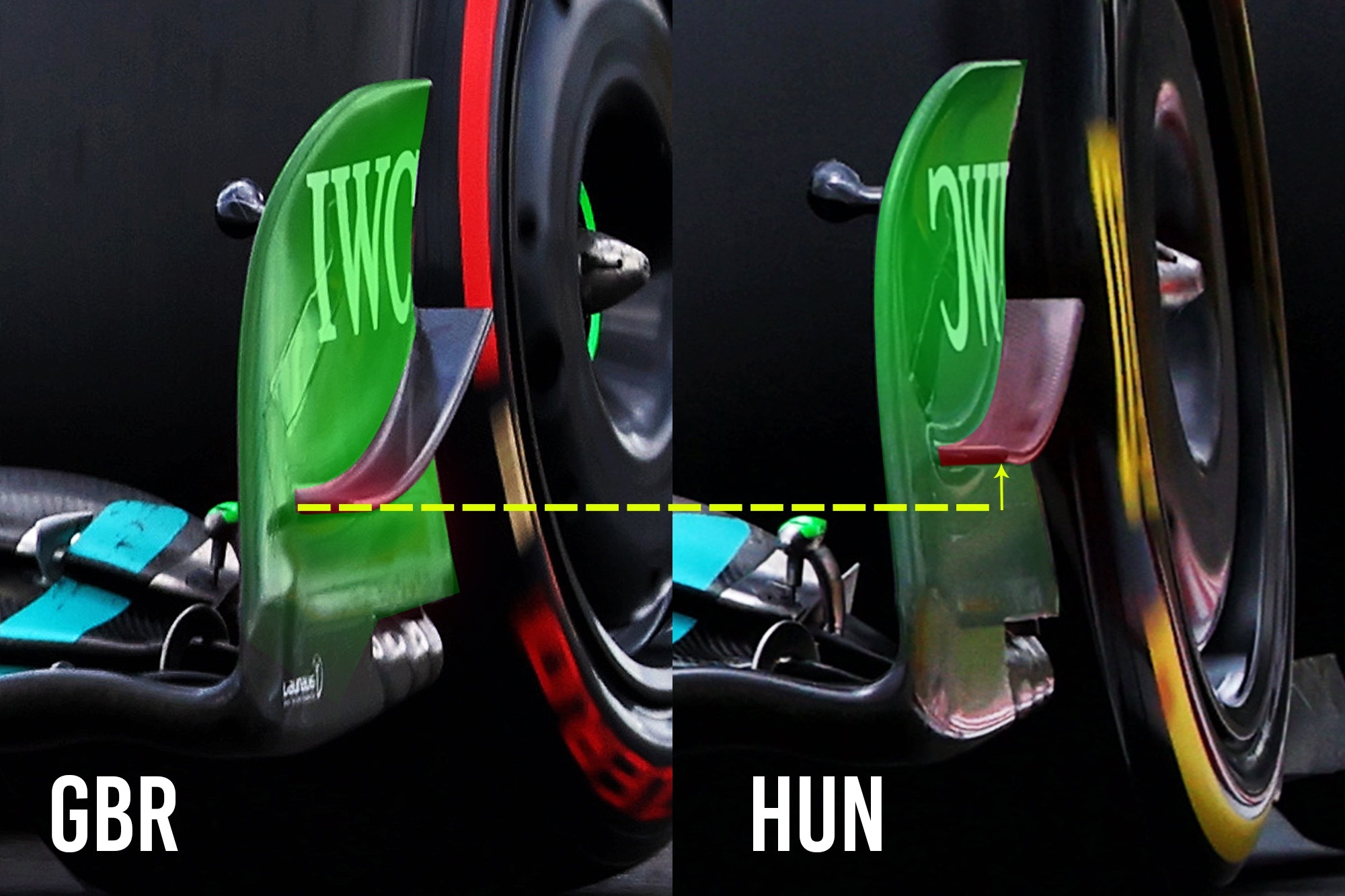 The dive plane on the front wing endplate (which is there to induce vortices which propagate further down the car) has been lifted to better align with the requirements of the circuit.
The front suspension's camber has been reduced purely for aerodynamic purposes in an attempt at inducing a better flow to the floor.
The rear wing has a bigger arch at its outboard ends, increasing the flow to the wing's underside, increasing downforce but at a cost of drag which would not be beneficial on lower downforce tracks.
Alpine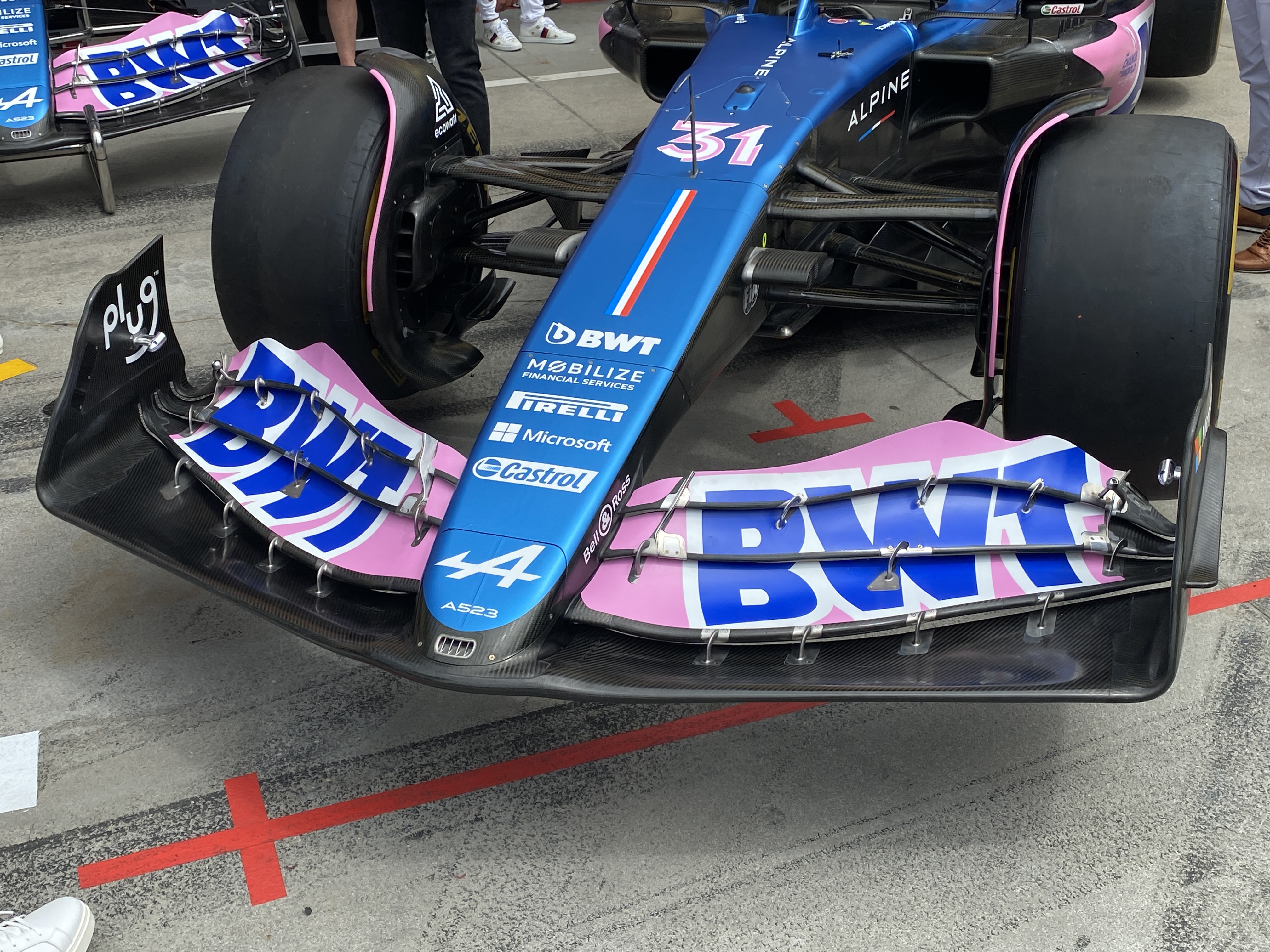 The new front wing mainplane introduced at Silverstone now has a bigger front flap to suit the aero demands of the Hungaroring.
Aston Martin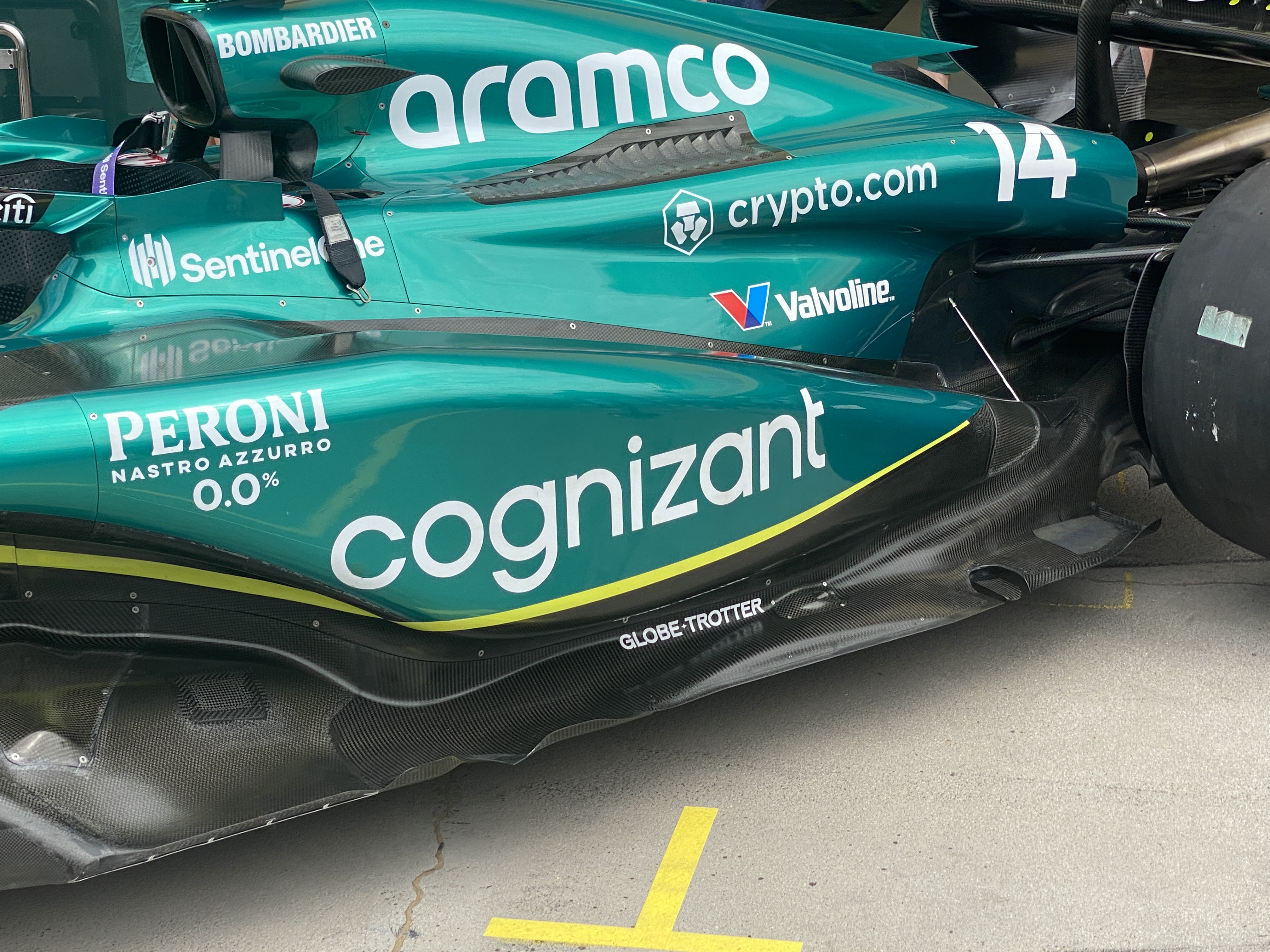 A revised cooling arrangement on the engine cover for Hungary because of the high cooling demands of this track.
Haas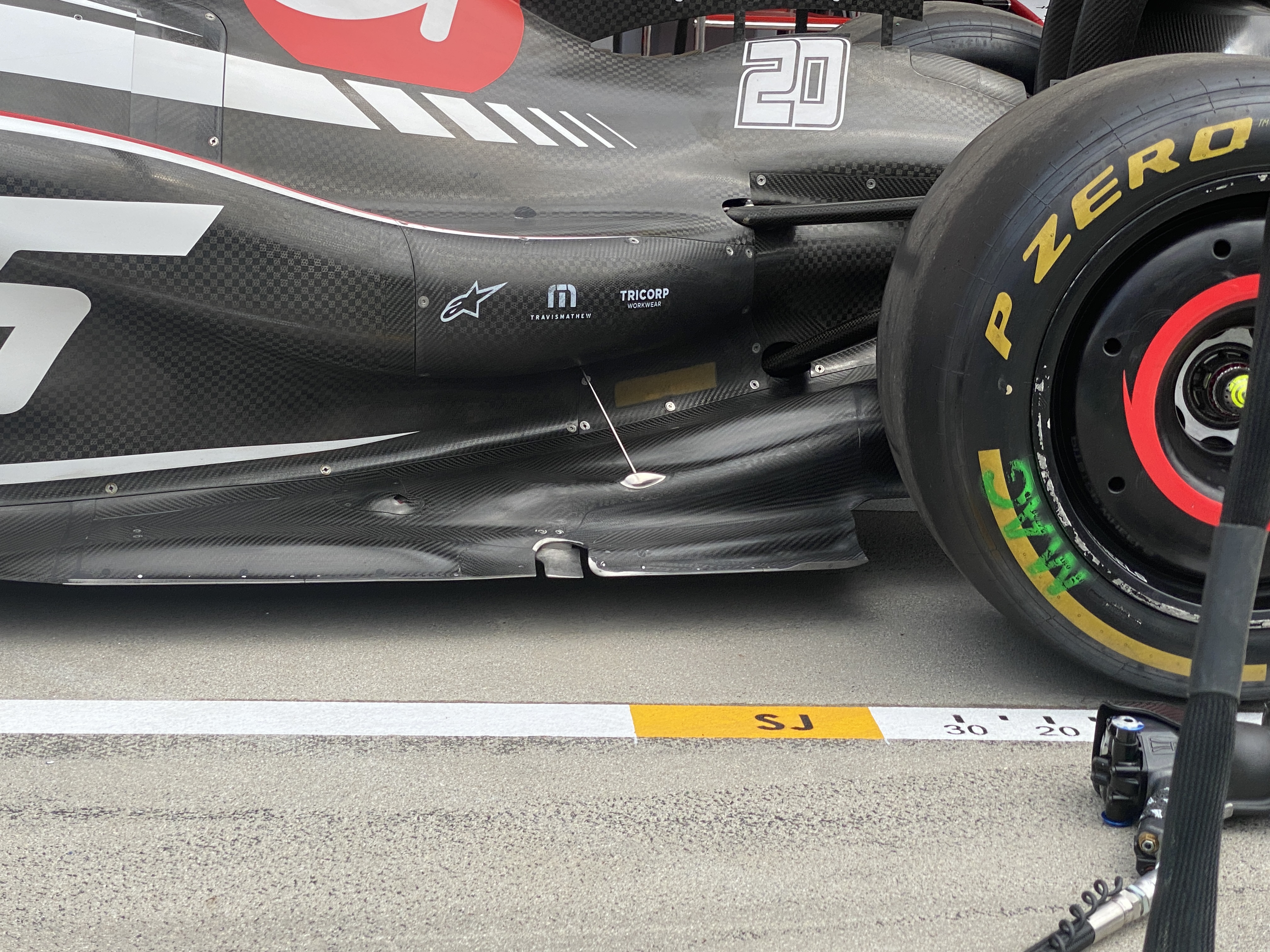 Haas has a modified outboard floor body around the tunnel inlets to enhance underbody airflow.
This is part of the car's general development and not circuit specific.
AlphaTauri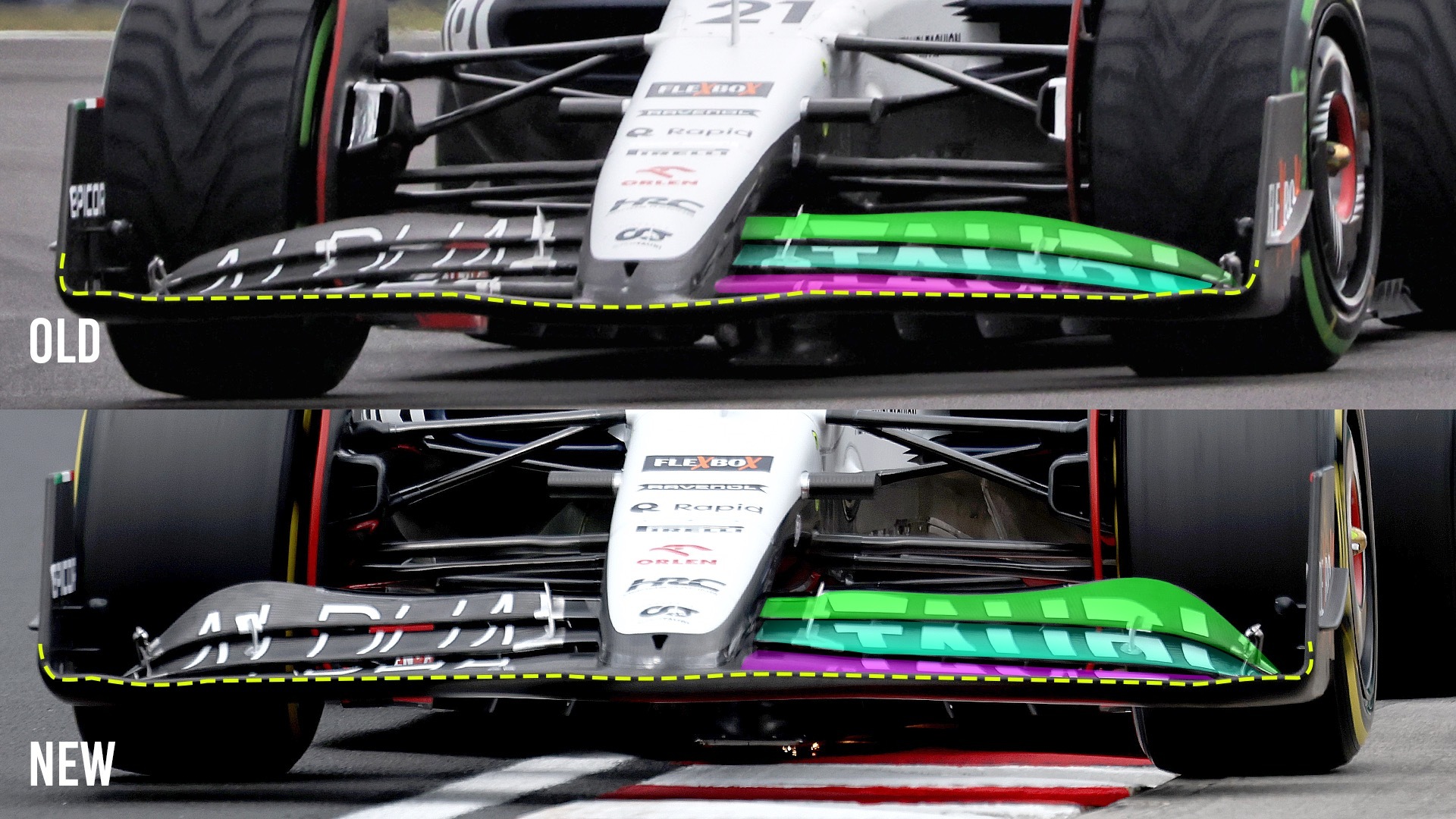 The second phase of the upgrade package introduced at Silverstone has arrived. It comprises a new nose and front wing with accompanying changes to the 'canoe' flat section of the underfloor between the tunnels.
The nose is higher to increase the volume of flow available to the underfloor, raising with it the central section of the wing flaps. The outboard end of the wing is now more loaded.
There's also a new version of the medium-high downforce rear wing.
McLaren, Alfa Romeo, Williams: No updates reported.