Lewis Hamilton, Charles Leclerc, Yuki Tsunoda, Alex Albon – the majority of Formula 1 drivers, in fact – all agree Red Bull treated Nyck de Vries harshly and that he deserved more time.
It's a perfectly natural human reaction, one expressed honestly and sincerely, but laying bare the cognitive dissonance of existence as an F1 driver.
Despite the best efforts of endless social media videos to portray drivers as best mates with an 'all in this together' spirit, that's not really how it works.
We asked Yuki Tsunoda if he felt Nyck De Vries should have been given more time at AlphaTauri.

Here's what he said 🗣️ pic.twitter.com/di3cg0Rxye

— The Race (@wearetherace) July 20, 2023
Yes, there is a kinship and all will sympathise with De Vries, but every single one of them will have benefited multiple times in some way from getting a chance at the expense of someone else.
That's just the reality of elite sport, which is far from a normal working environment.
Drivers are by their very nature selfish and ruthless – the best of them usually the most selfish and ruthless. That's not a criticism, but it's a necessary state if they are to succeed. To make it to F1, in most cases you have to be willing to metaphorically clamber over countless rivals if you are to get anywhere.
'Selfish' and 'ruthless' doesn't mean 'evil' or that they are the villains of the piece – it's just the world they operate in, one where the stopwatch decides your fate.
Daniel Ricciardo knows this better than most. He's taken the opportunity presented by Red Bull's waning confidence in De Vries, and his response when asked if he felt sorry for the driver he's displaced encapsulates the reality of being in professional sport.
"After what I've gone through the last year, but also probably just my age now and knowing how the sport is and just being a bit more mature, for sure you feel for other drivers," said the 34-year-old.
"We put a life's work into this. I feel for Nyck. I know in F1 he is not particularly experienced, but in motor racing he is. He's in his late 20s, so I feel like he's mature enough to understand the sport. And if he still wants it to work, I think he can get back up and make something happen.
"I look at me a year ago, I wasn't sure if I would ever race an F1 car again and a year later here I am. So things can happen. If he still wants it, just keep his chin up. It's like anything in life, you get knocked down, but it's how you get back up and I wish him well. And if I ever saw him on the grid again, I'd be happy."
In short – yes, it's hard to be on the receiving end of such treatment, but this is how the game works and it's up to you to make the best of it. And while Ricciardo says he would be happy to see De Vries get another chance in F1, he's quite correctly not thought twice about his own role as the driver who ousted De Vries. It's all about making and taking opportunities.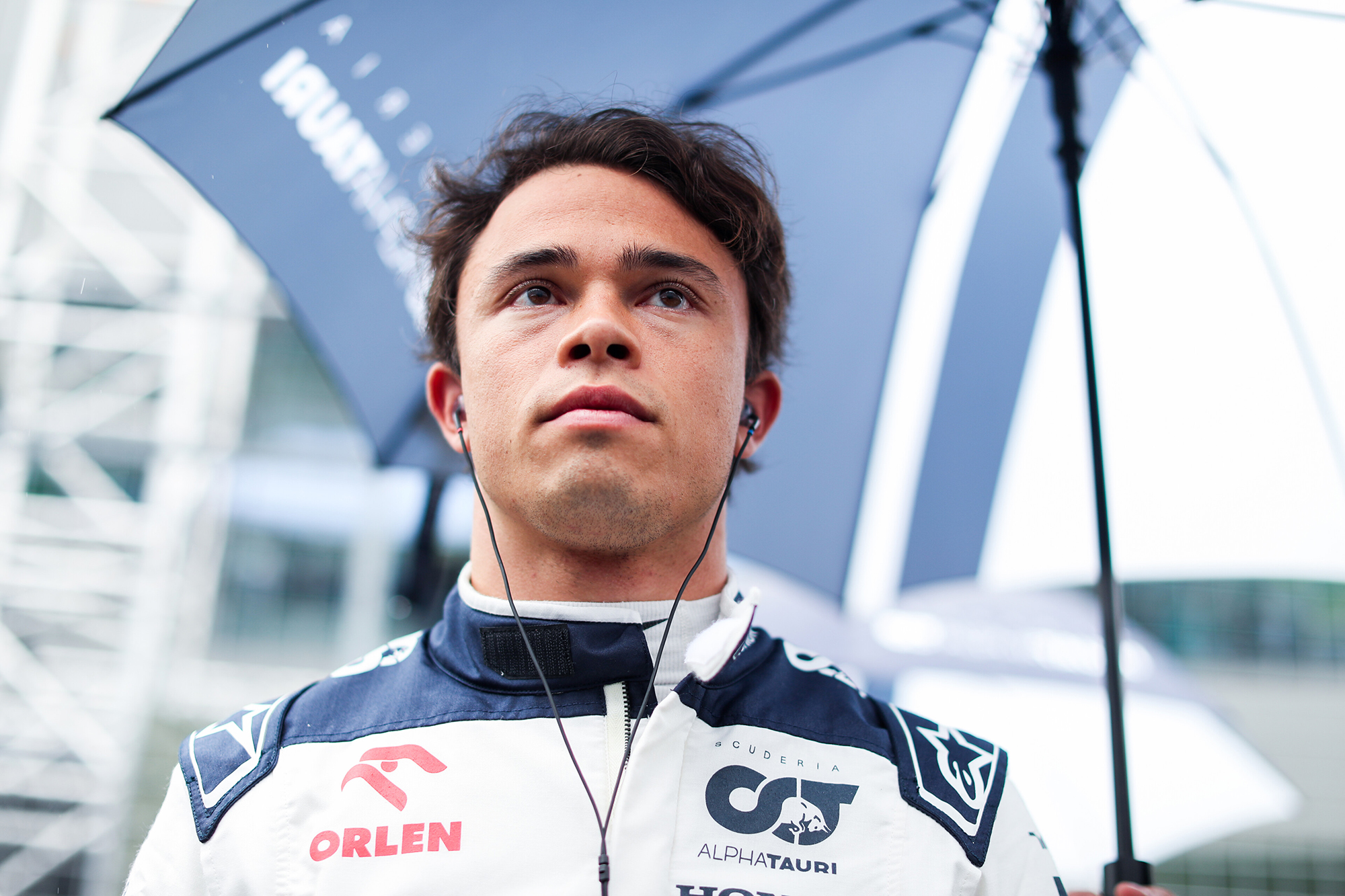 Certainly, you can argue Red Bull could provide a better environment for development and that De Vries should have been given more time given it's in its interest to get the best out of its drivers, but Red Bull is simply looking for results and there is no lack of supply of aspiring F1 drivers. First and foremost, De Vries could have shored up his place with performance, which is the only currency holding real value.
De Vries will have gone into this with his eyes open. He took the AlphaTauri chance knowing he didn't have a long history in the Red Bull scheme to buy him time and in the knowledge it could end badly, perhaps even that it was likely to do so.
But it was also a chance offering him a potential pathway into a top team if he delivered. At this stage in his career, he couldn't afford to hang about.
It was high-risk, high-reward and a chance well worth taking. Doubtless he'll have been hit hard by being axed in this way, but in the cold light of day he will recognise that if you walk the high-wire there's every chance you will slip off.
If you asked around enough, you will find a driver, or more likely drivers, who will tell you how such and such who is now in F1 got a chance they themselves had deserved, or how it came at their expense, and how unfair it is.
Even for drivers like Hamilton and Max Verstappen, proven greats who are right up there among the most brilliant drivers in grand prix history, you'll find somebody who feels like they've been trodden on as part of their journey. One of the key qualities of an elite sportsperson is the single-mindedness to go into such an environment and have not only the ability but the mentality to stand up to it.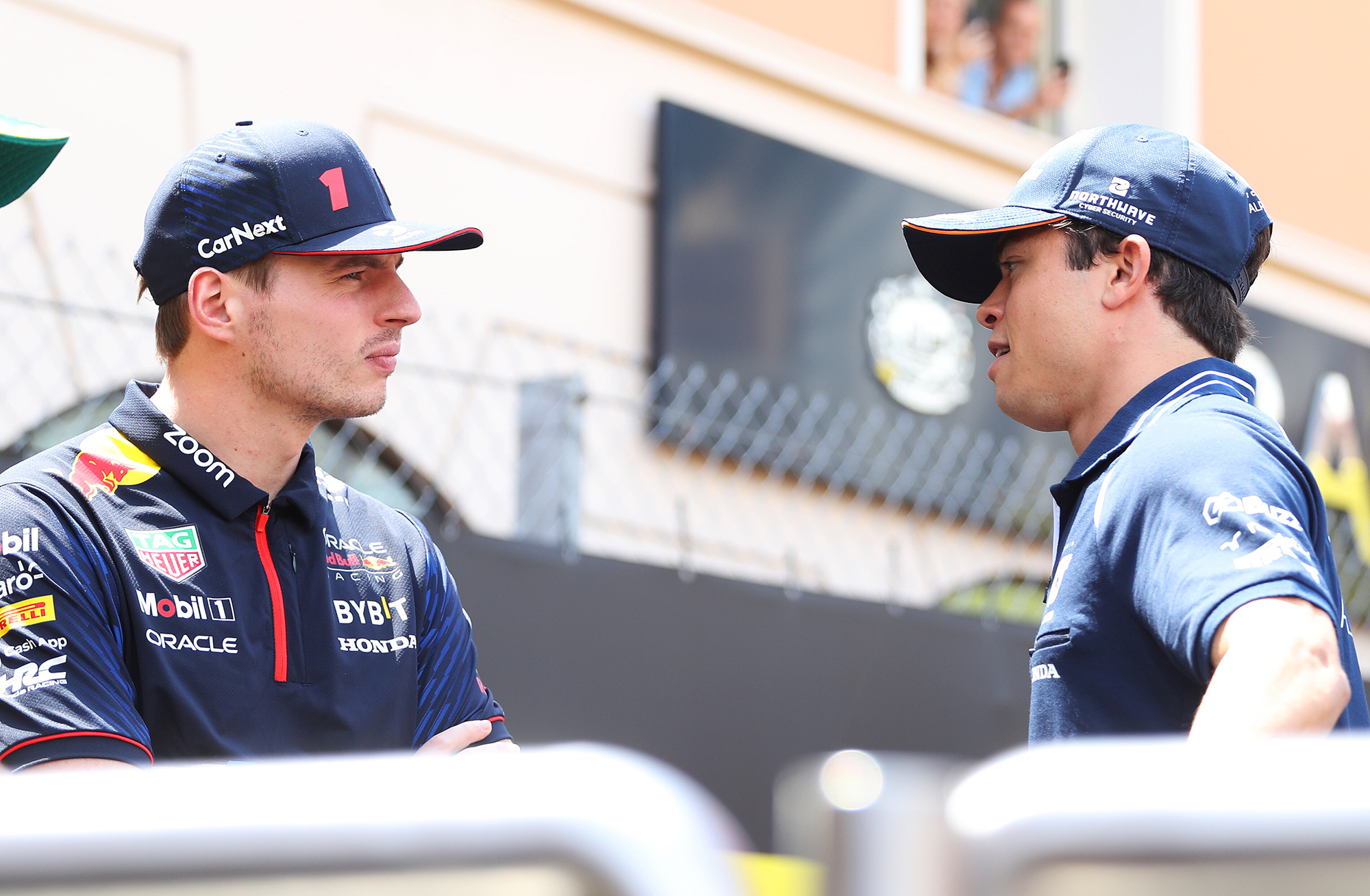 As is often the case, straight-shooting Verstappen best summed it up. He knows De Vries well and supported his signing, but he laid out the situation in stark terms. And it's not that he doesn't want to disagree with his employer, because he could say De Vries was harshly dropped without reprisals – Tsunoda was able to argue he deserved more time – it's because Verstappen knows the game. It's one he's played and beaten.
"It's sad to see him go but unfortunately that's how this world works," said Verstappen. "I don't think there are any hard feelings between the drivers, that's just how it goes. But you have to move on.
"There are a lot of other opportunities out there. It's not only Formula 1 in this world of racing, so I'm sure everyone will land back on their feet like normal and you move on."
And while praising De Vries' pre-F1 achievements, he added fairly starkly that when it came to his fellow Dutchman's 2023 F1 performance: "you just sometimes need these one or two moments where you shine, where you get a point or two points. These kind of moments, they didn't happen".
It's certainly brutal and at times even unfair, but any competitive sporting environment where you have to be the best of the best to guarantee a long career at the top level is going to be that way.
The club of Formula 1 drivers is a tightly-bound one in terms of their shared experiences – that's more the respect and understanding of peers than guaranteed friendship – and they all know how difficult this world is to thrive in. But that doesn't mean they wouldn't jump – or haven't jumped – at opportunities presented by rivals who had underachieved.
That's just the way it is.