Formula 1 teams will become more directly involved in the championship's all-female development series F1 Academy from 2024, with all 10 teams 'nominating' a driver on the grid to run in their colours.
The inaugural F1 Academy season already features two F1 juniors in Sauber Academy member Lena Buhler (pictured below) and Alpine junior Abbi Pulling.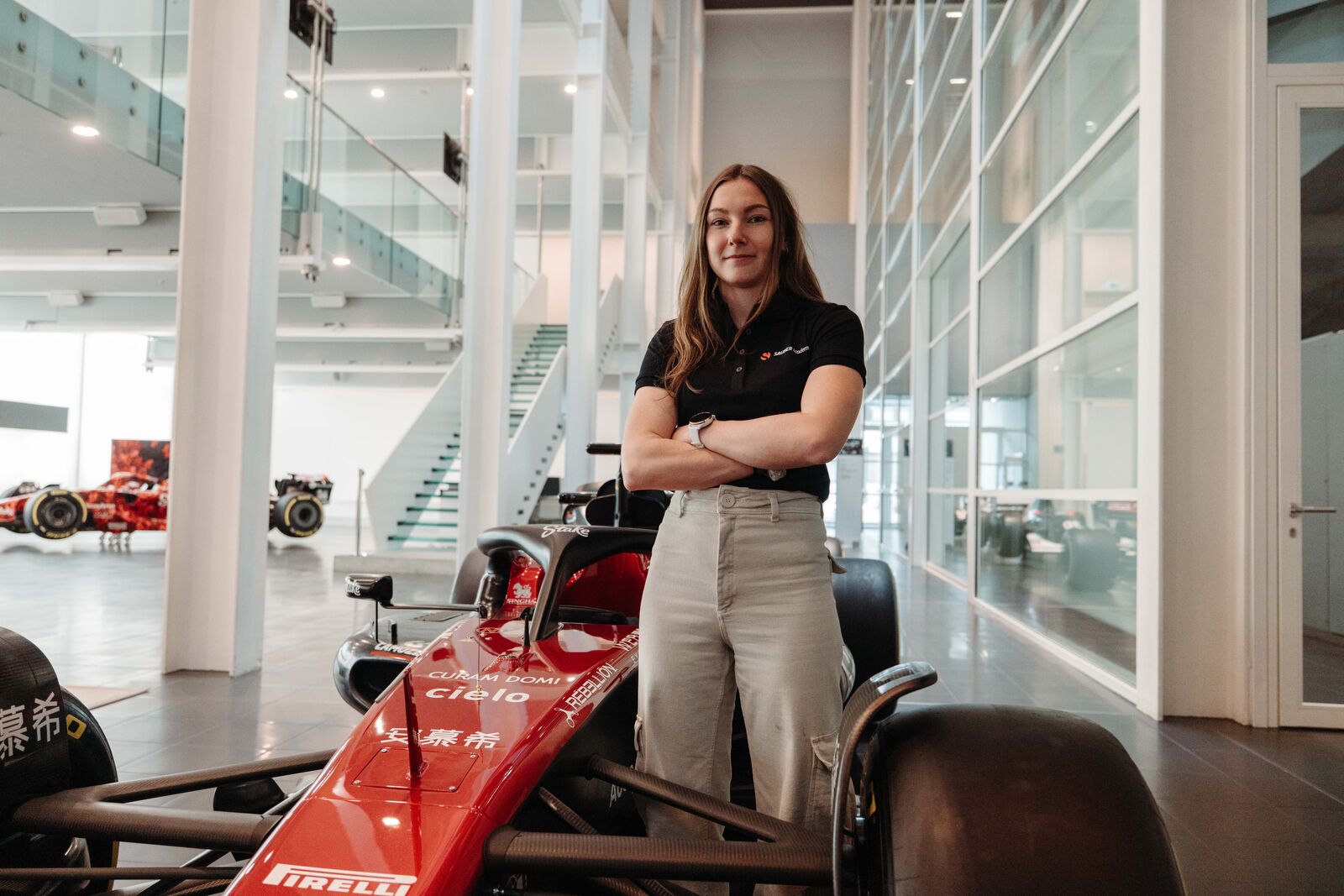 Next year – when the full F1 Academy calendar will be on the F1 support package at grands prix – 10 of the 15 cars on the grid will be in the liveries of F1 teams as each picks a driver to represent them in the series.
The F1 Academy cars will still be run by junior single-seater teams, and the five 'non-F1' drivers in the field will be "will be supported by other partners" according to an F1 statement.
---
The Race says
Scott Mitchell-Malm
One of the great advantages F1's influence was meant to bestow on the F1 Academy was the direct support of the championship itself. This news is a tangible example of that.
Kudos to F1 for an impressive step in leveraging its position to help the championship and the drivers involved.
Now hurry up and find a way to give this series proper coverage. If it's intended to bring about "real and lasting change", stop making it so difficult to follow and support.
---
F1 Academy managing director and former Williams F1 test driver Susie Wolff thanked the 10 F1 teams "for their support and vision as we embark on this journey together" and added: this landmark moment not only demonstrates the depth of support for F1 Academy from across the F1 community but will inspire a whole generation of young girls to realise the opportunities both on and off track in motorsport".
Sometime Renault junior Marta Garcia leads the F1 Academy standings ahead of Hamda Al Qubaisi going into this weekend's Paul Ricard triple-header, with Buhler and Pulling next up.
After the French event, the series pauses for nearly three months but then joins the grand prix bill for the first time as it holds its finale alongside F1's United States GP at Austin in October as a precursor to its presence on the 2024 F1 support package.
That is also when live coverage of F1 Academy is expected to begin, as so far only post-event highlights packages have been broadcast.