'Behind' but honesty under question
Ferrari spent most of its pre-season locked in a battle to convince people it is genuinely not very fast. Which is an oddly honest position for a team to adopt given the usual minefield of mind games that accompany pre-season testing.
Or, as its rivals believe, it is simply relentlessly pursuing a narrative it is behind so it has no pressure heading to Australia and can then look like a hero. In other words, the opposite of last year.
Ferrari team boss Mattia Binotto is not a fan of these suggestions. He argues that Ferrari has massive expectations in Italy to perform and going slowly now would only increase the pressure for it to turn the tables in Australia.
Binotto insists his team is not hiding or playing games, it's just not as quick as it wants to be.
We know with near-certainty Ferrari is going to be a lot closer to the front than it was in pre-season, where it eschewed performance running for most of testing and still had plenty of fuel onboard when it completed faster efforts on softer tyres.
The car has more drag as expected because it is producing more downforce, but it is hard to judge whether the bid for better cornering performance has not been worth the trade of less straightline speed. Binotto also claims the engine's not as strong as last year.
It was also playing with engine modes – avoiding full power according to its rivals, but running up and down throughout testing according to the specific programme according to the team itself.
The upshot is Ferrari's form is arguably the hardest of the big three teams to read. There was never a stunning lap in a stint or particular misdirect that left the paddock thinking 'so, that's what it is capable of'.
That might well be what Ferrari wants everybody to believe. If so, job done. But as we head to Australia, Ferrari is under pressure. It either has to prove winter testing was a bluff, or it has to recover from its slow start.
Both scenarios crank up the need for a big result in Melbourne.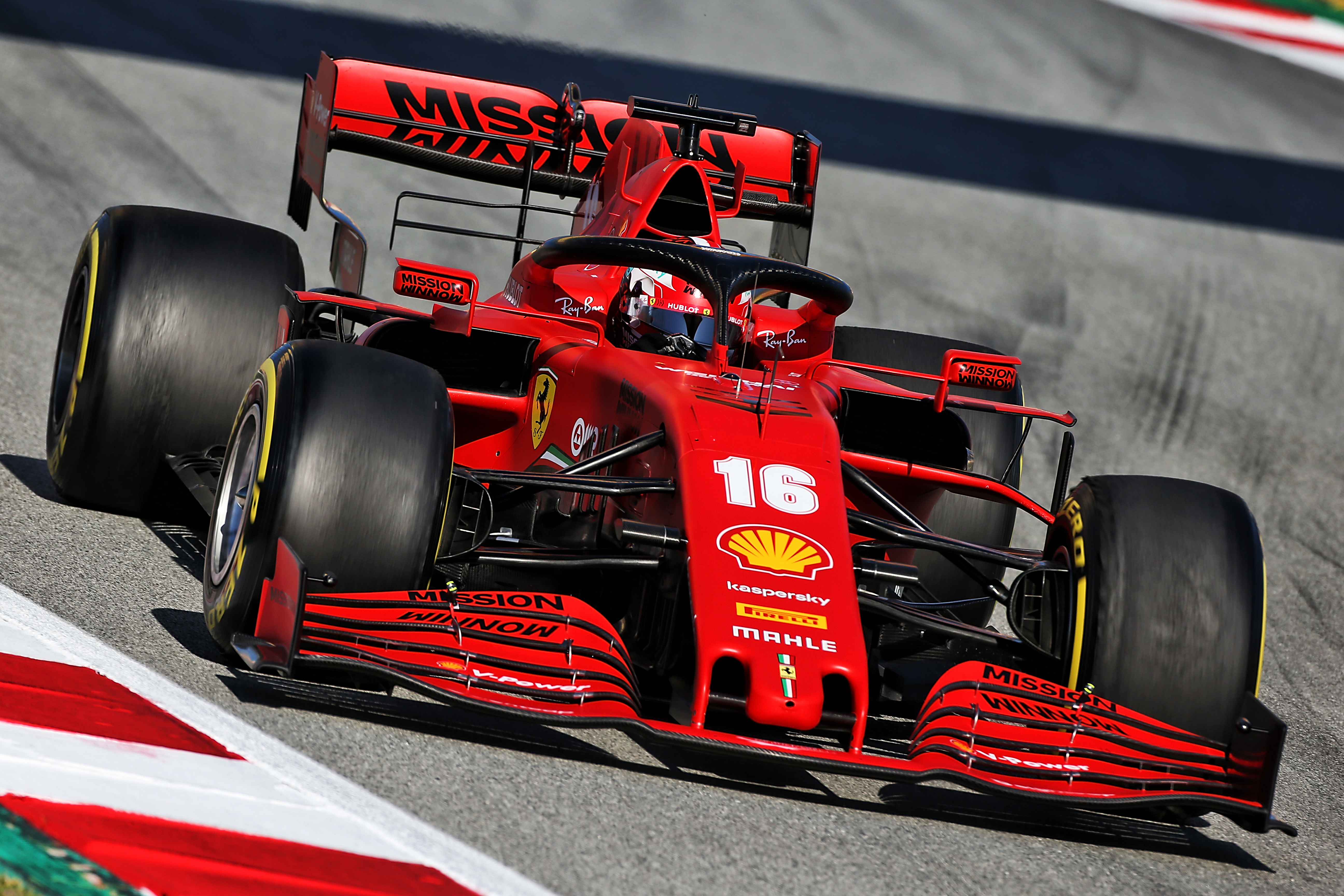 Gary Anderson's trackside verdict
I don't see anything major to complain about with the Ferrari. But, if anything, the front end was probably washing out more than it should be.
This wasn't so much in the slower corners, but in the longer corners – which there are a lot of in Barcelona – the front end mid-corner was not optimised.
The car did look fairly heavy, it didn't accelerate off the corners particularly aggressively for most of the laps that I was watching. It's very difficult to say if Ferrari was indeed running with a detuned engine specification.
A typical example of what you look at is the speed mid-corner in Turn 3, you need the GPS data to judge this correctly.
Teams will compare the speed of the Ferrari to their own car and if it is faster mid-corner, they are either running less fuel or have more downforce.
That combined with straight line speed will give you more of a clue. If a car is faster in the corners and slow on the straights, it probably has more downforce. If a car is faster in the corners and fast on the straights, it's probably running less fuel than the comparative car.
Then you will have a look at acceleration coming off a reasonably slow corner. If they accelerate faster then they will have less fuel or more power, so with all this data a team should be able to hone in on where the performance of a competitor is coming from.
But it does appear the Ferrari car has a little more drag which, combined with often running heavy, contributed to this impression.
Through Turn 5 on a quick lap, Charles Leclerc stays out a good half a car's width, maybe three-quarters, from the inside kerb. There's a lot of camber on the track there and whereas the Mercedes could clip the kerb, the Ferrari stayed wide.
That suggests the Ferrari isn't as compliant as far as vertical and roll stiffness is concerned and doesn't ride uneven track surfaces so well.
On slow laps, the drivers do use the inside line there but the car doesn't want to be there on push laps.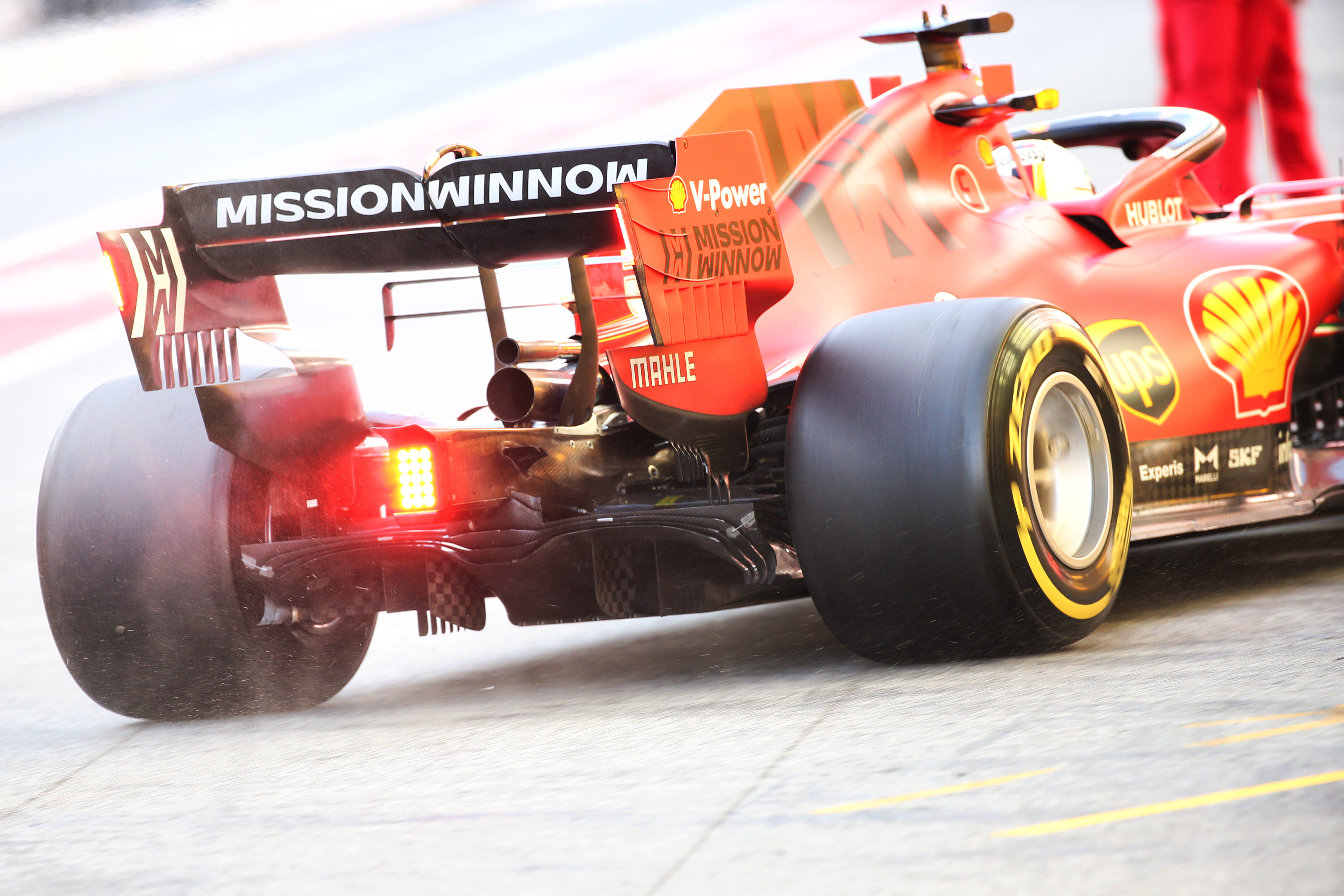 The data
Best time: 1m16.360s, Charles Leclerc, Friday week two. 0.628s off the pace
Mileage: 844 laps, 59 off Mercedes' benchmark
In the news
Was Ferrari in trouble or not? The noises coming out of the team insisted it was. Rivals weren't so sure. And Ferrari had openly admitted it would be playing things more cautiously in testing this year to avoid a repeat of last year's embarrassing slump when it really counted.
By the end of the test, the focus was less on its performance and more on other matters. The shock FIA statement about a "settlement" regarding its engine practices raised more questions than it answered, and Ferrari also looked set to be at the centre of the next stage of F1's concerns over how to respond to the coronavirus crisis.