For all the questions over Ferrari's place in the pecking order during Formula 1 testing, at least it publicly committed to a position and was relatively consistent with it.
Charles Leclerc and Sebastian Vettel never braked heavily and downshifted to fourth, slowing from 166mph down to 102mph, before the finish line, for example.
Red Bull has been a tricky team to follow during pre-season. It has looked excellent on-track, its drivers seem happy, it had a hugely impressive first week of mileage. But the lap time was hidden away while it conducted its programme.
Then it was hidden in plain sight when Max Verstappen conducted his near-emergency stop right at the end of the final day.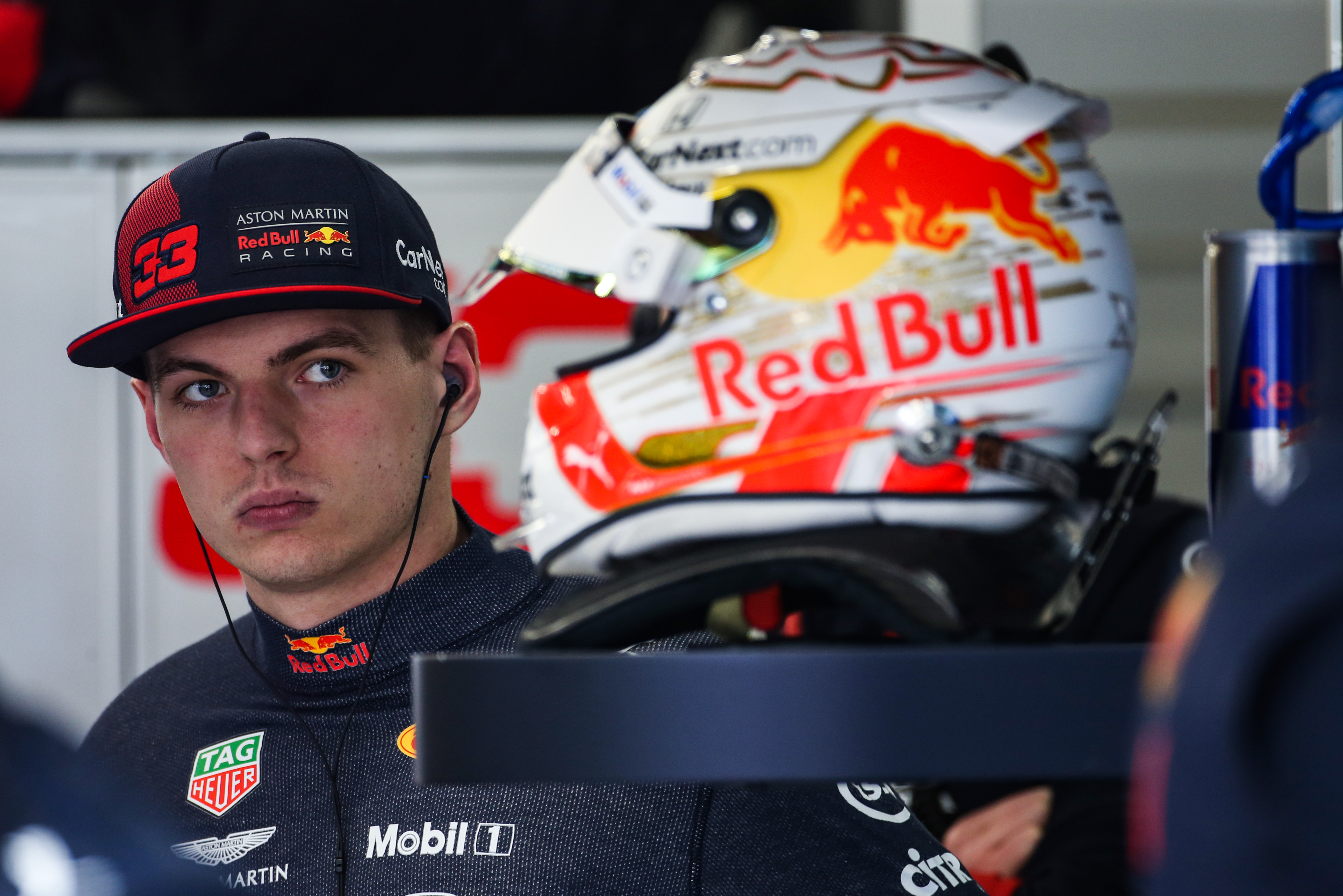 Had Verstappen finished that lap, it would not have been a time that looked unbeatable once fuel loads or engine modes were accounted for. It might not even have been quicker than the best time he had already set.
But it represented Red Bull having a little bit of fun as testing came to an end. And sneaky or not, it's also a marker of how confident Red Bull looks heading to the Australian Grand Prix.
"Mercedes are the reigning six time World Champions so they are very much the favourites. Winter testing can sometimes be a little deceptive but I think that it's going to be the same teams ultimately fighting at the sharp end of the grid this year." :: Christian Horner
With Mercedes fighting reliability problems and Ferrari placing itself behind its rivals, the tempting conclusion to draw is this is the dawning of a genuine championship challenge for Verstappen and his team. That's not something Red Bull's prepared to do. Putting together an F1 title bid requires a level of cunning that is not compatible with bolshy testing predictions.
"That's always the dangerous thing about pre-season testing, trying to draw too many conclusions," says Red Bull team boss Christian Horner.
"I mean, Ferrari looked a little understated the last couple of tests but they started to wind it up and it would be foolish to underestimate them going into Melbourne.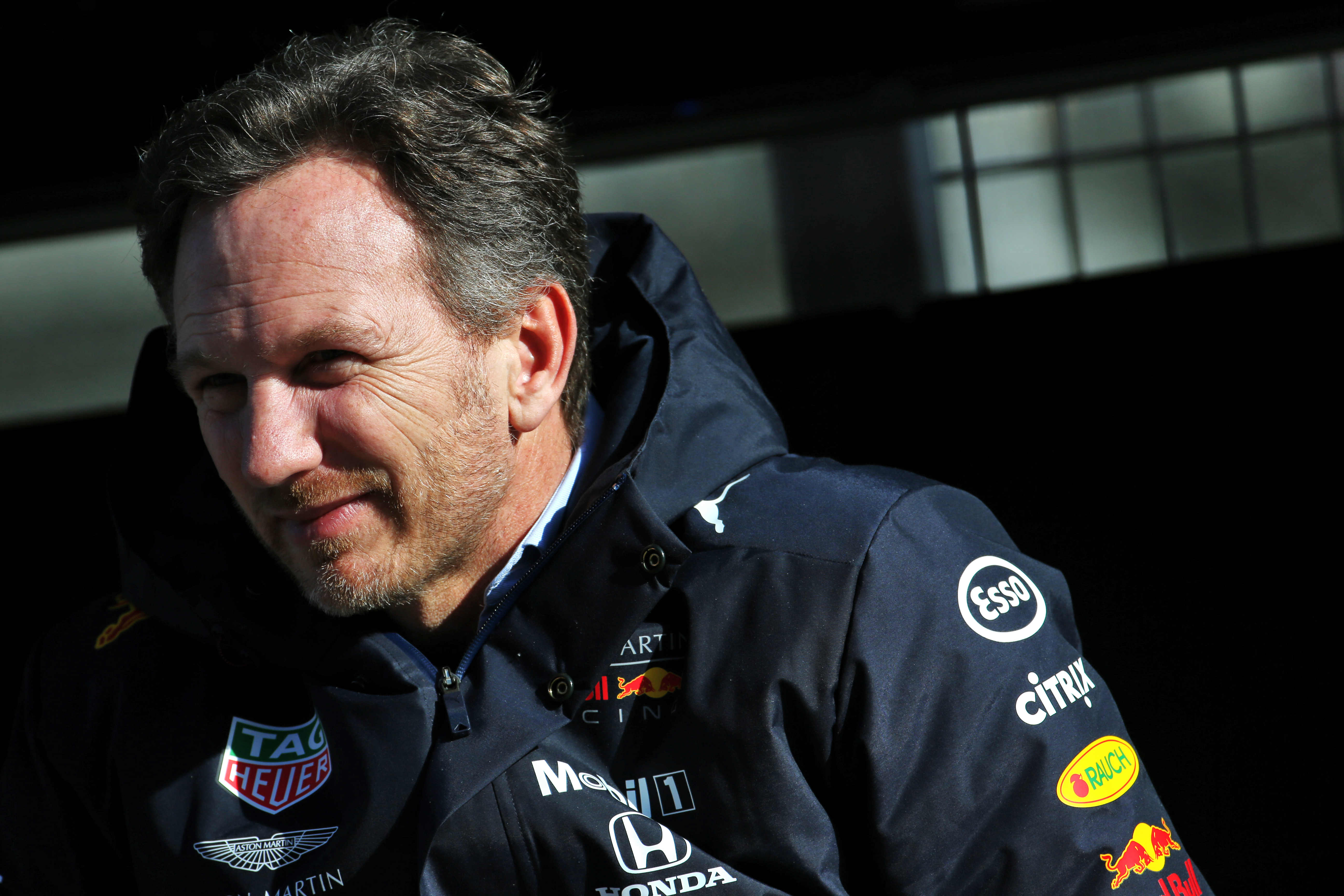 "Mercedes are the reigning six time World Champions so they are very much the favourites. You want to have your issues in testing not when you when you're racing.
"Winter testing can sometimes be a little deceptive but I think that it's going to be the same teams ultimately fighting at the sharp end of the grid this year."
One year ago, when Ferrari and Mercedes could not be split in pre-season, Red Bull was staring down the barrel of an eight-tenth deficit. That carried over to the Australia too, but fortunately Ferrari's massive slump opened the door for a Verstappen podium on his team's debut with Honda engines.
Now it's Red Bull ending testing almost neck-and-neck with Mercedes. But Red Bull does look like it has a little more up its sleeve. Say what you want about the 'wrong' verdicts from testing in 2019, we all suspected Ferrari had shown its hand, and it had.
Red Bull's more of an unknown quantity this time around. And Verstappen is not going to give you any clues to assist with that.
"I've done this now six times and testing at the end of the day doesn't really give you anything in terms of real lap times," he says. "Melbourne is so different. I always just prefer to wait and see what happens, and not only in Melbourne because Melbourne can be a funny grand prix as well. Sometimes things can go really well for you or not.
"So you need a few grands prix to really get a good read at it, and I just don't really focus too much on here [testing].
"We were pushing and I want to find the limits of the car in testing before you go to the first race" :: Max Verstappen
"What is the most important for us is just to test all different kinds of things on the car, that we know when we have oversteer or understeer, what we have to change in the car to make it faster or better, and just do a lot of laps to see that every part on the cars is holding on well."
Good reliability from Honda, aside from one precautionary engine change that did little to dent its impressive mileage count on day two of the first test, has been the key to that. Red Bull returned to that original engine as well, whereas Mercedes moved onto its third power unit by the end of testing and was running its power unit slightly low amid reliability concerns.
Testing was not perfect for Red Bull. Verstappen and Alex Albon had the odd off, which most observers concluded was the sign of some kind of low-speed instability.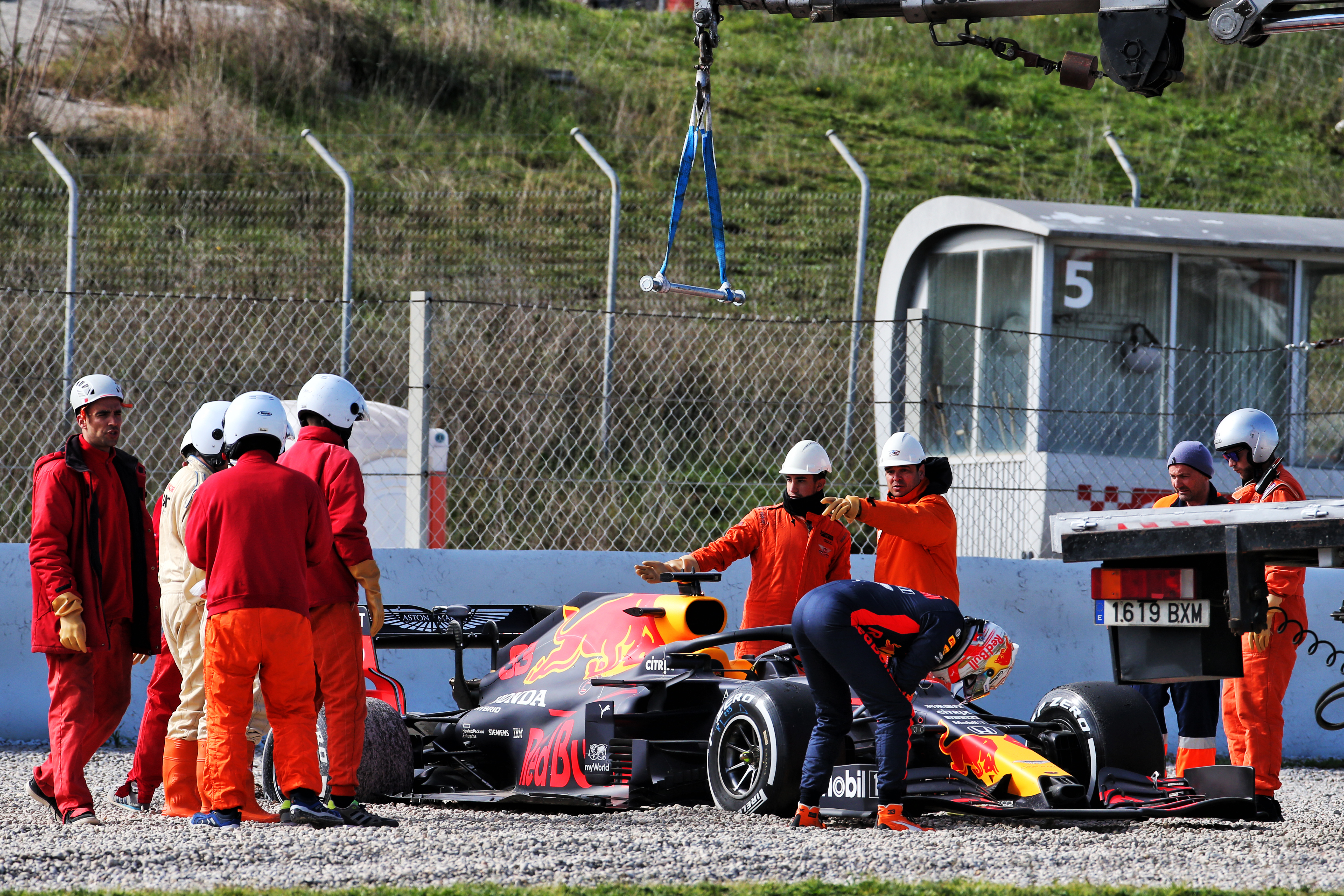 "They don't drive the car, so they don't know" – Verstappen has no time for that theory.
Verstappen never seemed flustered during testing. He says Red Bull "tried as much as we could do" and thinks "we are very prepared with it". Addressing his offs more seriously he admits it is a bit "unfortunate" but adds: "That means we were pushing and I want to find the limits of the car in testing before you go to the first race, instead of being caught out there and then suddenly you realise there's a bit more pace in the car."
Verstappen and Red Bull would have you believe that even if every element of pre-season testing did not go exactly to plan, it was an immensely satisfying two weeks at Barcelona. For a team that spent so much of 2019 managing expectations, the air of confidence when 2020 has barely begun is quite a considerable change of pace.
"We've got a very strong team, in our driver line-up, the strength in depth that we have within the team, and our engine partner is a key aspect as well," says Horner.
"It has been the missing ingredient the last few years. That relationship with Honda we saw really grow during the course of last year, with the three victories we've achieved the pole positions that we achieved.
"And of course you know heading into a second year with continuity with the power unit more integrated into the chassis, our expectations grow and they rise and our targets are very high this year.
"That's the challenge. We know we've got some fierce opponents, but I think we do have the strength in depth within our team to hopefully put a real challenge together this year."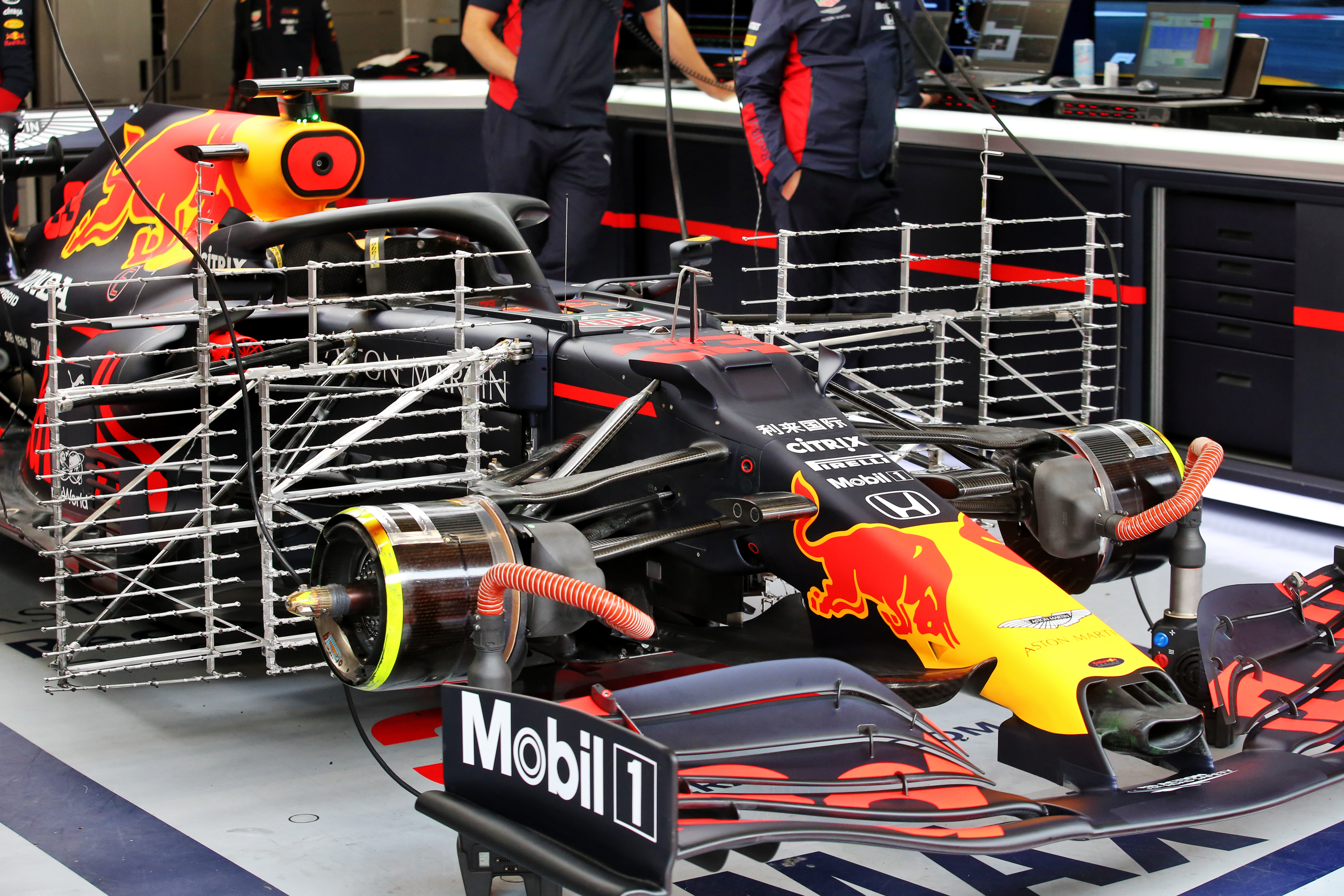 Red Bull's ability to hit the ground running has been a key question mark over its 2020 title hopes. In recent years, it has tripped over various hurdles, from ex-suppler Renault's lack of reliability and/or performance to its own aerodynamic shortcomings in a change of regulations.
Rule stability, strong 2019 development and a fighting-fit engine partner seem to have transformed Red Bull back nine or 10 years to a time when all the puzzle pieces fit together perfectly.
If Red Bull's RB16 is as good as Verstappen says it feels, and the lap time matches with that sensation in the cockpit, it will be a formidable package from Melbourne onwards. For that to come together, Honda must make the final step as well.
We will detail in a separate piece before Australia, but Verstappen and Horner talk positively of how Honda's on-track performance tallying with their development projections and promises. The manufacturer itself has focused on a winter of marginal gains after a year learning exactly what Red Bull wants from its engine, and is pleased with the results.
It adds up to an almost tangible confidence that stretches from Milton Keynes to Sakura. What that means for Melbourne, only time will tell. But when we get to Albert Park, the caveat of pre-season testing will not apply and there will be nothing to gain from any kind of sandbagging or misdirection.
Red Bull's been something of a tease through pre-season. The feeling there is something truly tangible behind it is more than just sneaking.