Ferrari's engine performance is weaker than it was in the 2019 Formula 1 season and will be addressed with its first upgrade of 2020, team principal Mattia Binotto has claimed.
A run of six consecutive pole positions after the summer break last year and a significant power advantage meant Ferrari faced mounting scrutiny over its engine's performance in the second half of 2019.
The FIA took action through a series of technical directives, although never specified a particular team in doing so.
That coincided with Ferrari's form dropping, and a second FIA-controlled sensor has been added to every car for 2020 to make its policing more robust.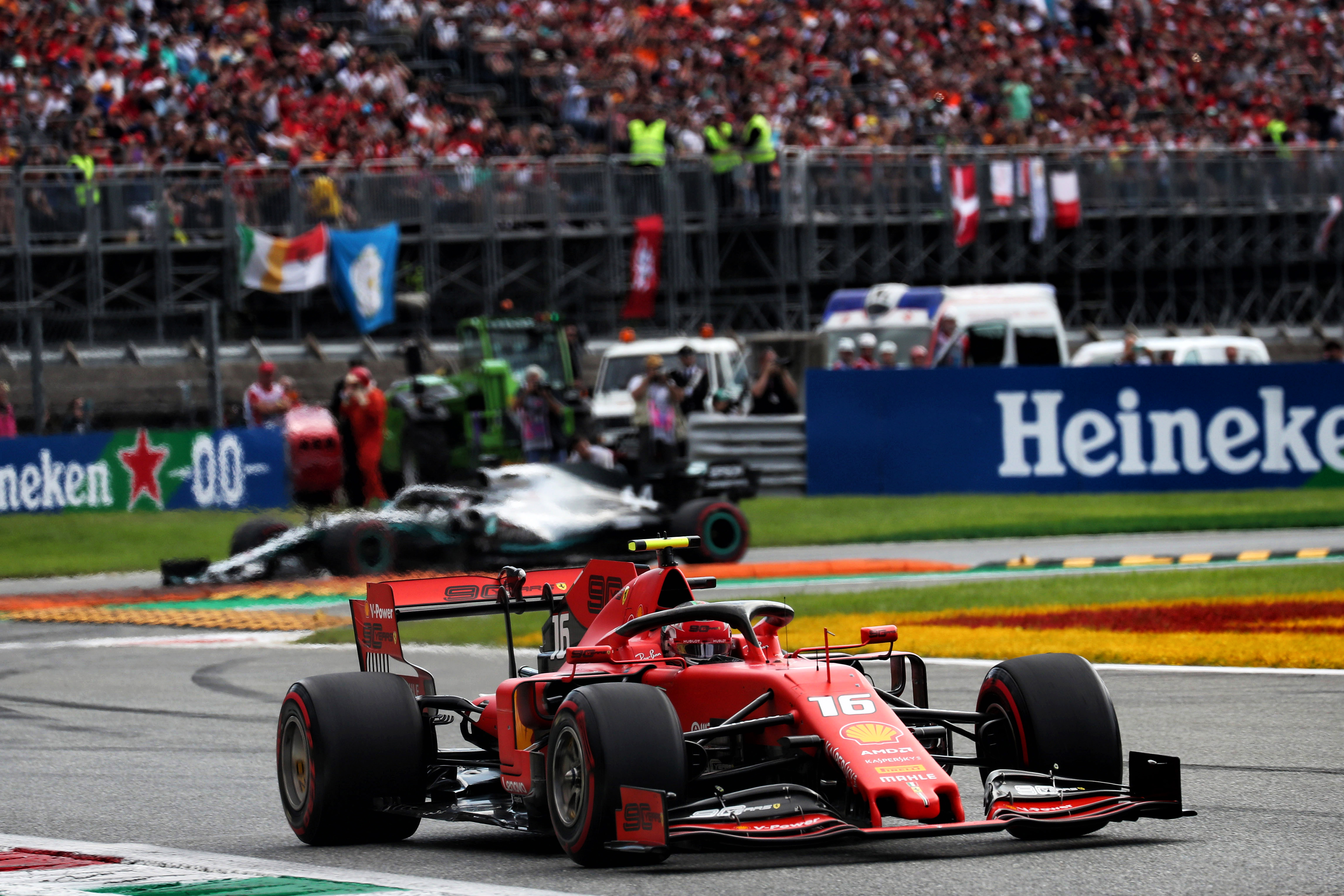 While Ferrari concedes its engine's performance is not as strong as last year following pre-season testing, Binotto says this is because of the chosen development path the team has taken with the car for 2020.
"In terms of overall performance on the power and the engine we are not as strong as we were last year," said Binotto.
"We were focused on reliability and somehow compromising eventually the performance. But the drag is significantly affecting the speed.
"When looking for better speed you need to look both at the drag and the power of the engine itself.
"So, we will work on both items for the future, no doubt.
"Drag is the one you may eventually address earlier compared to the power unit.
"The power unit you need to wait at least for the second unit."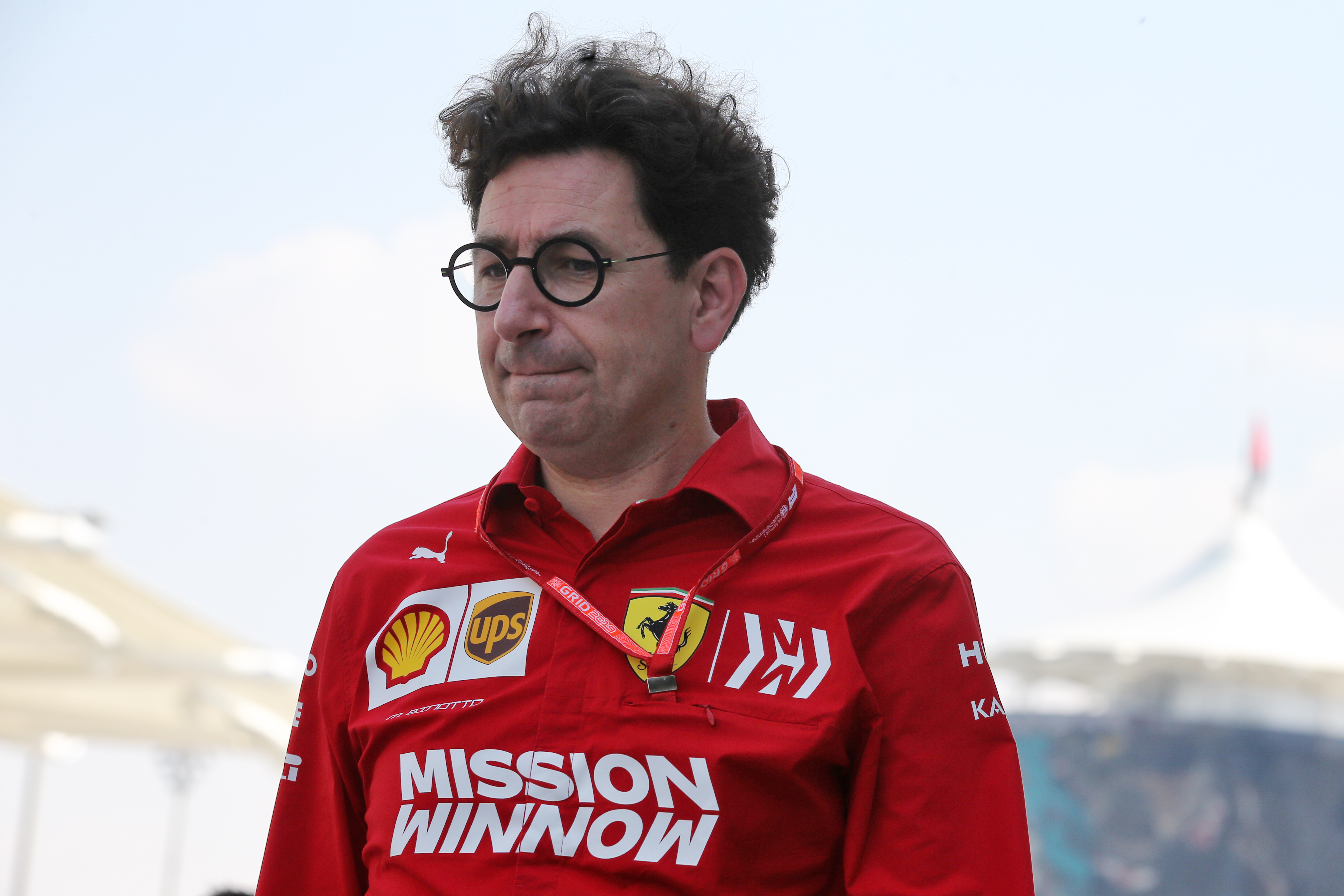 Binotto suggested that Ferrari is not slower than it thought it would be in testing, because it knew its combination of drag and engine performance would create a top-speed deficit.
But he claimed that "the others are a lot faster on the straights".
Ferrari actually headed the speed traps in the second week of testing but Charles Leclerc's peak is an anomaly that suggests he benefitted from a strong tow.
Averaging each team's best speed trap figures creates a more dense spread, and Ferrari is behind its main rivals Mercedes and Red Bull.
That early conclusion is backed up when we discount the higher and lower extremities that skew the data.
| | |
| --- | --- |
| Team | Average speed trap (km/h) |
| Racing Point | 322.80 |
| Mercedes | 321.30 |
| Alfa Romeo | 319.95 |
| Red Bull-Honda | 317.70 |
| McLaren | 317.53 |
| Haas | 317.20 |
| Ferrari | 317.08 |
| AlphaTauri | 315.88 |
| Renault | 315.38 |
| Williams | 314.63 |
The higher the delta between these two-speed points, the more that team is finding more speed down the straights, which implies less drag.
Analysing the delta between the start/finish line and the speed trap also strengthens the Ferrari claim that its car has more drag than its rivals.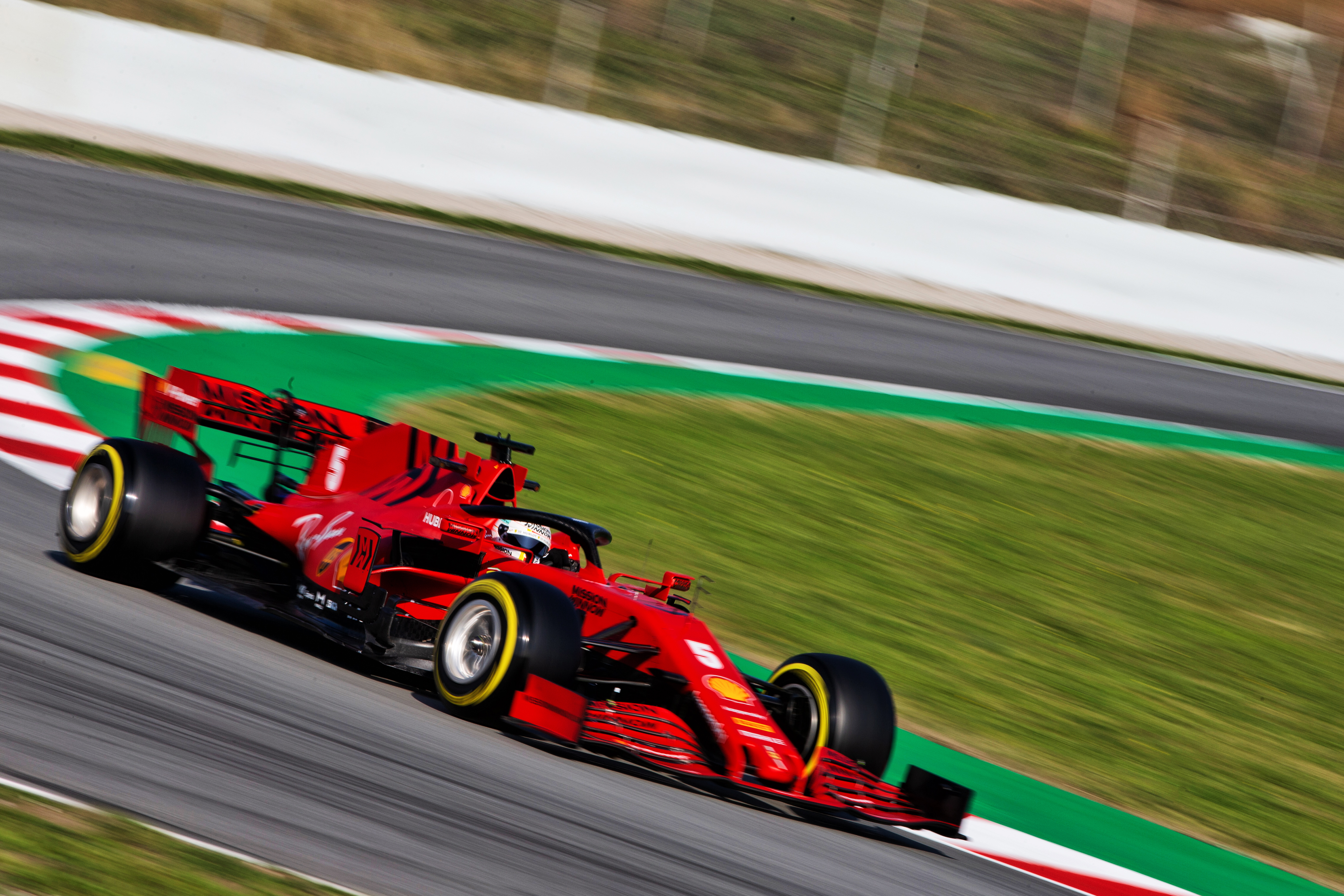 With the outliers removed, Ferrari has the lowest delta on this comparison than any team except Renault.
| | |
| --- | --- |
| Team | Finish line/speed trap delta (km/h) |
| Racing Point | 35.8 |
| McLaren | 34.88 |
| Alfa Romeo | 34.2 |
| Haas | 33.88 |
| Mercedes | 32.91 |
| Red Bull-Honda | 32.38 |
| Williams | 32.31 |
| AlphaTauri | 31.58 |
| Ferrari | 31.57 |
| Renault | 31.32 |
The unknown variables of engine modes, fuel loads and tows are still significant factors, but Binotto's assessment that "we have improved a lot in cornering but we are worse on the straight" holds up under initial scrutiny.
"We need to still work on the balance of the car and the setup to optimise its overall performance through the racetrack," said Binotto.
"But generally speaking, we need to improve the base performance of the car which is power, drag and downforce.
"That's no doubt and no discussion with that."
Ferrari's 2019 engine and the clarifications it triggered
Binotto was speaking prior to the FIA's shock statement that it had concluded an investigation into Ferrari's 2019 engine and reached a confidential settlement over the matter.
Therefore, Binotto's comments on Ferrari's 2020 engine should not be taken as a justification of its performance in the context of last year's legality questions.
Last year, at least one rival believed Ferrari was exploiting rules relating to fuel-flow regulations, while other theories emerged over how it might be burning oil to gain performance.
However, no formal protest was ever lodged, Ferrari was never deemed to have broken any rules, and the team maintained its innocence throughout.
Initially, the FIA focused on clarifications and reminders, as well as conducting an analysis of Ferrari's engine.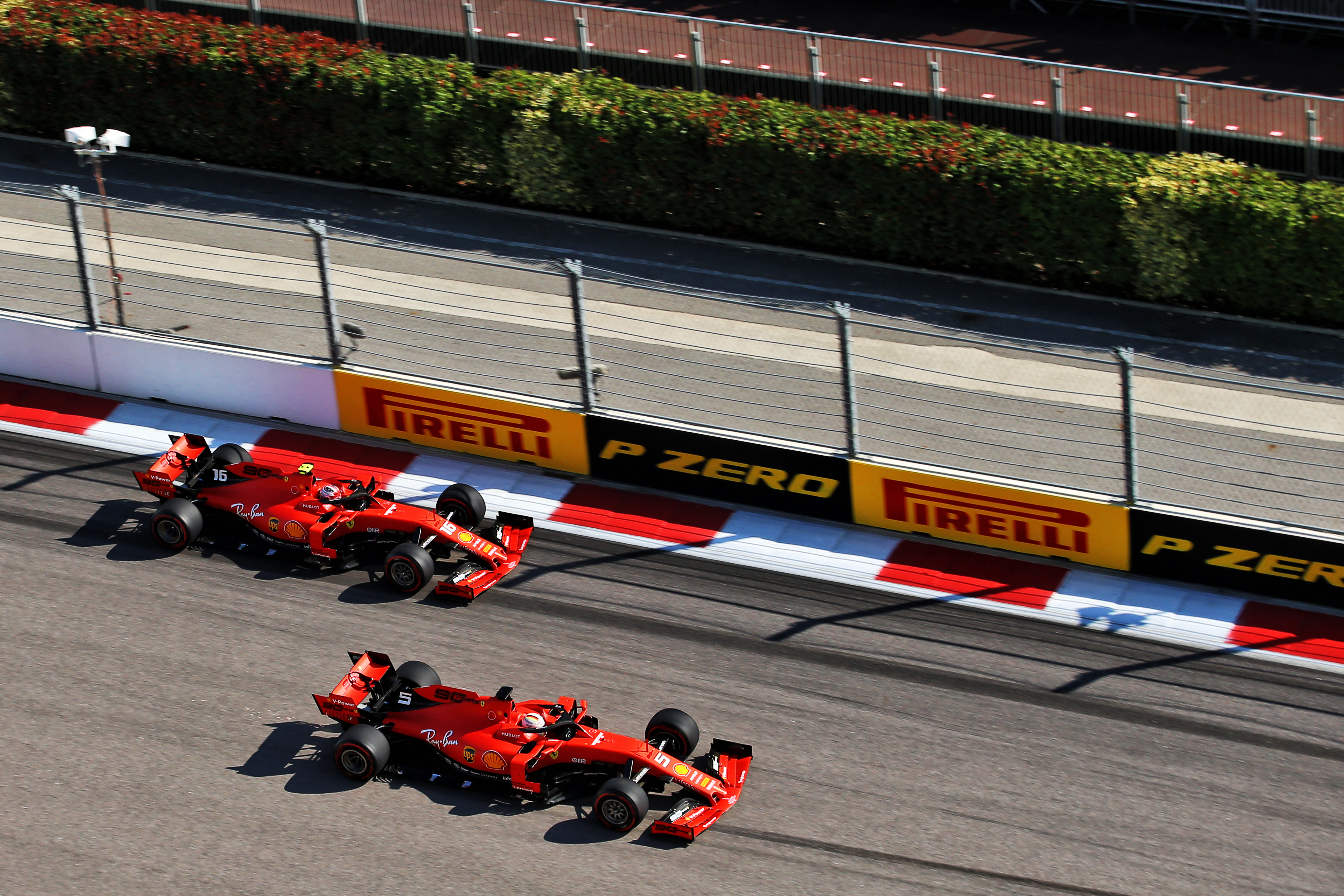 Before the end of the season, the FIA made clear it would be illegal to manipulate the fuel-flow sensor between the mandated measuring points and briefly exceed the 100kg/h limit between those points.
It also reminded teams of previous instructions that outlaw burning liquid to improve performance – for example, a controlled leak within the intercooler – and requested every team supplied the designation, specification and quantity of lubricants in their engines to give the FIA a reference point for future checks.
However, the FIA eventually instructed teams they will be required to add a second FIA-controlled sensor in 2020.
Teams will not have access to the frequency the second meter operates on, and will only be able to see and report information from the first meter.
That means the second meter cannot be manipulated, and allows FIA to ensure that what the team is seeing and reporting from the first meter is correct.