McLaren's MCL35 Formula 1 car for the 2020 season pleased Carlos Sainz, and slightly disappointed Lando Norris during pre-season testing.
But actually they were saying much the same thing, just from the perspective perhaps of different expectations.
The car is improved in every area over its predecessor, but for Norris not by enough in some areas.
He was basing his assessment on where McLaren is relative to Mercedes and conceded that there probably wasn't a single area where it was as good. But it was easier to drive it more consistently.
A new floor made its appearance on the first day of the second week, reckoned to be worth a couple of tenths. Other changes overseen by technical director James Key improved the car's low-speed corner performance. For some reason, it was more competitive on the C3 and C5 tyres than the C4.
McLaren insists there are significant performance-boosting body parts coming for Melbourne and that the test-spec car was relatively basic, the design having been finalised early in order to maximise preparation time to ensure reliable running, something which was generally achieved as McLaren ran 804 laps over the six days, putting it third behind only Mercedes and Ferrari.
Sainz was full of praise for the car after his race simulation run on the final day, on which he set a slightly quicker race time than Sergio Perez's Racing Point, although well adrift of Ferrari.
He also noted that the rate at which the car had progressed from the beginning of the test to the end gave him cause for optimism for the season ahead.
Gary Anderson's trackside verdict
The McLaren looks cumbersome at times and doesn't seem to leap forward when the drivers hit the throttle, which suggests that the car was often running heavy. But that doesn't mean it doesn't look good.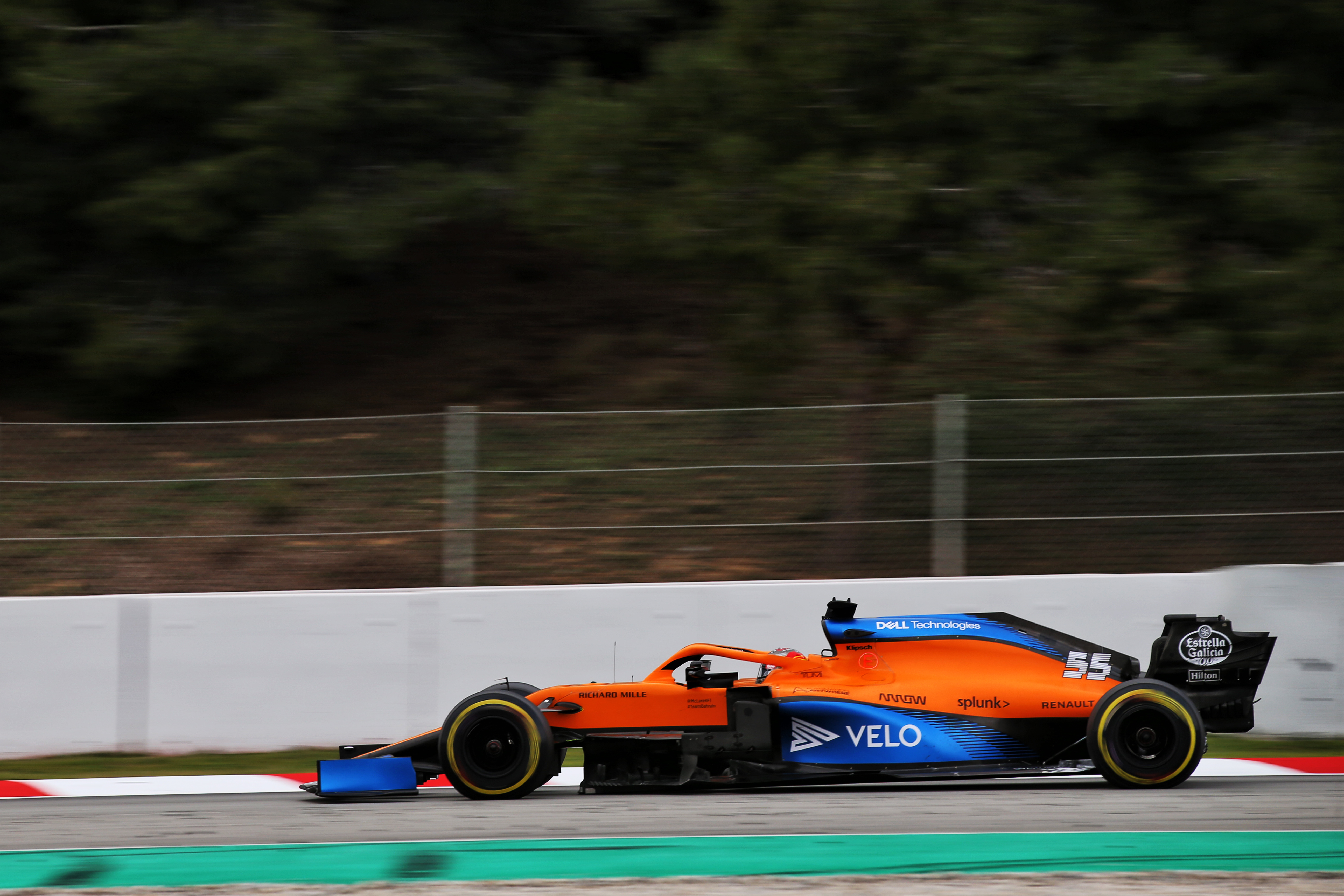 It does look better than it was in pre-season testing last year, it's consistent and gives the drivers confidence.
Watching at Turn 3, Sainz uses a fairly different line to everyone else. You turn in, clip the inside at the entry then let the car run out but he takes a tighter line round most of the corner and he's a good half a car, maybe a car's width, to the right.
That keeps you away from the marbles and means you don't need to use that space.
Whether that's quicker or not is hard to say. Normally it's better to free the car up by using the maximum of the track but it can hold this tighter line which could pay off at a few other tracks.
The data
Best time: 1m16.820s, Carlos Sainz Jr, Friday week two. 1.088s off the pace
Mileage: 802 laps, 101 off Mercedes' benchmark
In the news
McLaren spent testing in deliberately circumspect form.
It was happy to admit that it was starting with a "very basic" car, and when it did hint at some pace it did so in an under-the-radar manner.
That was all part of the plan, though, for a team with increasingly big ambitions.